Thirty miles to the east of London is Basildon, this area was formerly known to be just a group of small villages.
The narrative changed after the second world war 1960s when this group of villages were merged and a New Town was formed.
There are quite some things to do in Basildon during a visit, as this town is full of lots of fun and exciting places to give the best of a vacation, you will find Brooke House and St Martin's Church which show a perfect example of mid-century architecture in the area.
Accompanying the many historic building you can visit in the area, you will also find lots of family-friendly attraction sites such as the Wat Tyler Country Park, the Barleylands, the Towngate Theatre, and the Imperial Bird of Prey Academy.
To help plan your trip to this town, here are the best things to do in Basildon.
Things to Do in Basildon
1. Basildon Mother and Child Statue
Commissioned in the year 1959 to symbolize the New Town's growth, The Mother and Child statue is one attraction in Basildon you should not miss.
This statue was designed by Maurice Lambert, you will find it at the Basildon's Town Square where it is currently kept
With its cost over £4000, the sculpture took more than a year to create, during you visit get to take a look at this impressive sculpture, you can as well take a photo for the memory.
2. Hadleigh Castle
This Castle is located on a mound that overlooks the Thames Estuary.
It was known to be the favorite residence of King Edward III during his old age in the 14th century.
Dating as far back as the 13th century, It is believed the Hadleigh Castle was built by Hubert de Burgh who was an ally of King John.
Hubert de Burgh did not find favor in the eyes of Henry III who was King John's successor, which led to being sent to prison and his house seized.
This castle was reinforced from time to time to fortify it against the invasion of the French during the 100 Years' War. It is believed this is why the ruins of this castle survives till now.
Though all that remain of this castle are its ruins, yet still, the castle is preserved as a historic house by the English Heritage.
During your visit, check out its drum towers which were used as a watch post in the 18th century by the Georgian revenue men who sought to catch smugglers trying to smuggle in goods from Thames.
3. Norsey Wood
Norsey Wood is a local nature reserve which sits on a 175-acre land space, this reserve is both an ancient monument, and a Site of Special Scientific Interest.
You will find it 10 minutes away from Basildon at the edge of Billericay.
This reserve is more than five hundred years old, here you will find hornbeam, ancient oak, coppiced sweet chestnut trees, and other natural beauties in this managed forest.
Unlike other reserves allowed to grow without restrictions, the Norsey Wood is properly managed, each year, the coppiced trees are trimmed as well as other reserve management activities carried out here.
Take to exploring this reserve during your visit to Basildon, there are two trails here known as rides, the Main Ride pass through the woods diagonally, this trail is known to date back to the 15th century.
Other interesting areas in Norsey Wood include the trenches that were dug by the soldiers during the First World War.
There is also two Roman cemeteries, a Bronze Age bowl barrow, and a Medieval deer bank.
4. Wat Tyler Country Park
Wat Tyler Country Park sits on a 125 acres land space. This land space was formerly used by a munitions factory.
This park has lots of fun amenities and fun things for every member of the family to engage in.
At Wat Tyler Country Park you will find a miniature railway, an adventure playground, and lots more to give you a fun time here.
The most interesting part of the park is the Village Green which is located at the center of the park, here you will find thatched cottages which were built in the 17th-century.
Check out also the Basildon Heritage which is located at the Green Centre. The Heritage's display showcases the town history, there is also a gift shop where you can buy marmalades and Tiptree jams.
5. Towngate Theatre
Towngate Theatre is a live entertainment arena located on St Martin's Square. This theatre has a main auditorium which has a seating capacity of 550.
In Towngate Theatre, you will get to watch performances of musicals, comedians, Dance companies, tribute bands, and other theater arts.
The theatre company also goes on nationwide tours as they too perform on other stages.
Apart from the performances, the theatre is used to host exhibitions made by local artists. They Al's host other events, an example is the "Saturday Scamps" which is made for kids.
The Towngate theatre also hosts regular workshops where they introduce the public to some aspects of productions, these include acting, technicals, voice training, and lots more. If you enjoy theatre activities, this is a perfect place to visit.
After watching a show, you are also free to have conversations with any of the performers.
6. Imperial Bird of Prey Academy
Imperial Bird Of Prey Academy is a highly rated bird of prey center close to Basildon.
Filled with lots of birds of prey, this academy is where you visit for some birdwatching.
This can be a one hour tour where you would be allowed to get close to some of these birds, you will also learn more about them from their keepers.
You can as well book a special tour where you might spend half a day here to admire the beauty of these birds, you will get to see several species of birds such as kestrels, turkey vultures, barn owls, Harris hawks, peregrines, and lots more.
Regardless of your choice, you are in for lots of fun visiting the Imperial Bird of Prey Academy.
7. Langdon Hills Country Park
One of the best things to do in Basildon, Essex, is to spend some time at Langdon Hills Country Park, this is a nine minutes ride from Basildon.
This park sits on a 461 acres land space, featuring woodlands, plotland gardens, lakes, meadows, and other natural beauty.
Due to its richness in vegetation, it has won the Green Flag.
Langdon Hills Country Park is also known for its nice scenery, you can see the eastern outskirts of London and the Thames Estuary from here.
During your visit, you can catch some wildlife in the area, the summer season will meet you with birds like the nightingales, turtle doves, and woodcocks, giving you a fun birdwatching time.
You will also find up to 30 butterfly species in the area, some of which include the marbled white, grizzled skipper, and green hairstreak.
Also, check out its visitors center to get the best information about this park as well as its habitats and direction to them.
During your visit to its visitors center, also check out the wildlife garden at the back of the center, its gift shop as well as a cafe for some refreshment.
8. Partyman World of Play
Amongst the fun things to do in Basildon, UK. is a visit to Partyman World of Play.
Partyman World of Play is the place to take your kids to if you wish to keep them entertained in Basildon.
This is an indoor soft play center that offers lots of fun amenities for kids, these are not limited to climbing structures, ball pools, and slides.
They also have educational areas where your kids can play roles like fire-fighters, vets, and shopkeepers. Older children can also have fun in the laser tag arena.
The Center is free to be used for parties as it also has a team of entertainers.
Also, check out their cafe to get one of the meals on their menu, this makes what to do in Basildon, UK. for a fun time with the kids, do consider adding to your checklist.
9. St Martin's Church
A cool addition to your checklist of things to do in Basildon, Essex, is St Martin's Church, this is quite an impressive building to admire amongst all the post-war buildings in Basildon.
This building can be easily recognized in the area being situated at the eponymous square and having a remarkable bell-tower.
Its bell-tower which is about thirty meters tall was unveiled in the year 1999 by Queen Elizabeth II. The addition of this tower took some decades after the completion of the main church building.
You will be impressed by the glass and steel frame features of this structure, it is also known to be the tallest bell tower construction in the world.
Its Tenor Bell was cast by Joanna Hille in the year 1441, it is today known to be the first bell in the world to be cast by a woman.
In 1962, the church was consecrated which followed by the design of its stained glasses by Joseph Nuttgens, a modernist.
Do visit St Martin's Church during your stay in Basildon, it would make quite a great experience admiring this historic building.
10. Barnards Farm Gardens
Barnards Farm Gardens is situated along A127, this garden sits on a land space of over 50 acres.
In the garden, you will find reedbeds, woods, meadows, ponds, and other natural beauties.
They as well have some fun amenities such as a miniature railway which kids can board for a ride.
Visiting this garden, also explore its sculpture collection which includes sculptures made by Anthony Gormley and Elizabeth Frink.
You can as well check out the National Collection of crab apple trees, these beautiful trees bear very colorful fruits in autumn.
11. Tilbury Fort
Tilbury Fort was built in the 16th century, you will find this Fort as you drive along A13.
A remarkable time in this Fort was when Queen Elizabeth had a rally speech in 1588 to her assembled forces.
Used fully by the military from the beginning to the end of the Second World War, you will still find remains indicating its former military presence.
You will find cannons and massive magazines from the 18th century and also barrels of gunpowder from the Second World War.
Check out also the 17th-century Water Gate, the subterranean tunnels (which were used in the beginning of the 20th century), and the WWII-era guns which still act as defense to this place.
12. Eastgate Shopping Centre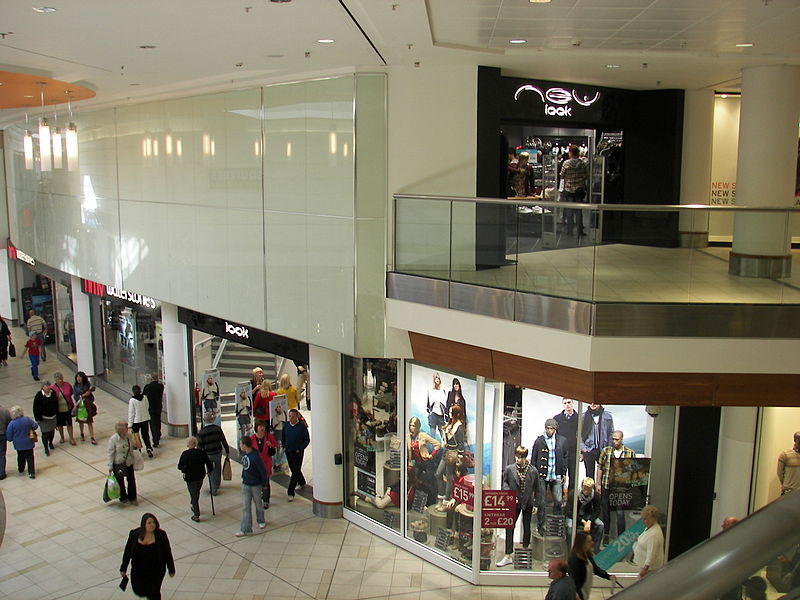 Eastgate Shopping Center was opened in the year 1985. On its launch, it was the largest shopping Center in all of Europe.
Due to its constant expansion, the Shopping Center has been moved over the years to create more room for business.
Today, you will find in the center top brands like River Island, Primark, H&M, Topman, Superdry, and Next. You can also check out the Asda supermarket if you need provisions.
Along the food court in the Center, you will find fast-food chains like Nando's, Taco Bells, and some of the other big names.
If you would like to do son shopping during your visit, this will make a perfect addition to your checklist of things to do in Basildon.
A vacation in the United States will meet you with amazing sights and breathtaking activities, check out this guide on things to do in Maine as will as things to do in Lakeland Florida for a vacation in these parts of the United States.
13. Canvey Island
Canvey Island is one of the finest islands in the area. You would find this island on the southeast of Basildon.
It is a very airy area, hence you can visit the Canvey Seafront in the Island for some air.
Visiting the seafront, you will notice a grassy embankment that was erected to reduce the effect of the North Sea Flood that occurred in 1953.
Other things you will find in this Island include the amusement arcade, Leisure Island which contains fairground rides, and the Stay and Splash water park where the kids can have some fun.
Check out also the Labworth Café which was built in 1933 using the International architectural style, this cafe has beautiful views of the Thames which is perfect for a romantic dinner.
14. RSPB at Wat Tyler
RSPB At Wat Tyler is a network of water channels situated on the marshes of Essex, these water channels are frequently visited by birds.
RSPB has a visitor center that is open only on Tuesday, Thursday's and weekends. At its visitors center, you can watch on CCTV a live nest and also lots of breeding and migratory birds that spend their time in the marshes all through the year.
In the spring, you will get to watch birds like swallows, whitethroats, and Martins, you will get to hear them sing. Birds for autumn are usually the peregrines.
15. Barleylands
Barleylands is a combination of many fun areas, here you will find a craft village, a park, and a zoo, this family-friendly attraction located north of Basildon.
In the farm park, you will find lots of domestic animals, these animals are given good care here.
The farm has a fun timetable in which you will find activities such as bottle-feeding lambs, sheep races, and a tractor ride.
Barleylands also has habitations where some exotic animals are kept. One of these habitations is the Snakes Alive Reptile House where you will find snakes like the boa constrictors and the Burmese pythons.
There are also more than 55 homes for animals such as spiders, lizards, scorpions, and spiders.
Every day in Barleylands, there is a program held called the "Reptile and Mini Beast", kids are also allowed to touch those animals that are safe.
At the craft village in Barleyland, craft workshops are held for dressmakers, jewelry-makers, potters, and artists, you can decide to learn from them while you are in town.
Barleyland is open for visitors from Tuesday to Sunday of every week. Check out also the Tiptree Tearoom in the area for a quick meal if you get hungry while in the park.
16. Nevendon Manor
One of the fun things to do in Basildon is a visit to Nevendon Manor, construction of this manor dates back to the 16th-century.
Covering more than 7-acre land space, the manor is known for its tour productions.
During the last four years, Nevendon Manor's reputation has grown due to its production of the "Oz, Wonderland & Wonka" which was just a tour around the manor themed around Oz, Wonderland & Wonka movies.
Always progressive, the manor has released other tour productions like the "An Elf's Wish" which was held in November of 2018. In this production, the tour was lead by a clumsy elf named "Brumble" whose mission was to know the meaning of Christmas.
This makes what to do in Basildon with kids, do consider adding to your checklist.
17. Noak Bridge Nature Reserve
Noak Bridge Nature Reserve is a small reserve that consists of several habitats.
In this reserve, you will find woodlands and grassy rides with scrubby thickets.
There are also bat boxes and bird nesting boxes that are installed in remote areas of the reserve.
The Reserve is managed by The Noak Bridge Nature Reserve Society who also develops and maintains it and its facilities.
You can take to exploring this reserve during your visit to Basildon, makes what to do in Basildon for nature lovers.
18. Cats Cradle Pussiwillow III Clock
Cats Cradle Pussiwillow III Clock is located on the first floor of the Eastgate Shopping Centre.
This clock was designed and constructed in 1981 by Rowland Emett who also designed the car used in the film "Chitty Chitty Bang Bang".
After its constriction, it was commissioned by the Basildon New Town.
At every quarter-hour, the Clock becomes animated. It also shows the spinning and rotating that results in every minute. This is an art to see during your visit to Basildon.
19. Plotlands Museum
Located very close to the edge of Basildon, Plotlands Museum is a museum of historic importance.
During World Wars I and II, some parts of Basildon were sold to Londoners.
One of the houses which were not sold is the Plotland bungalow, built by Frederick Mills in the mid-1930s. It was known to be his family house for over 40 years.
Today, you will find in the museum things that tell how the Mills lived during those Wars.
20. Battlesbridge Antique Centre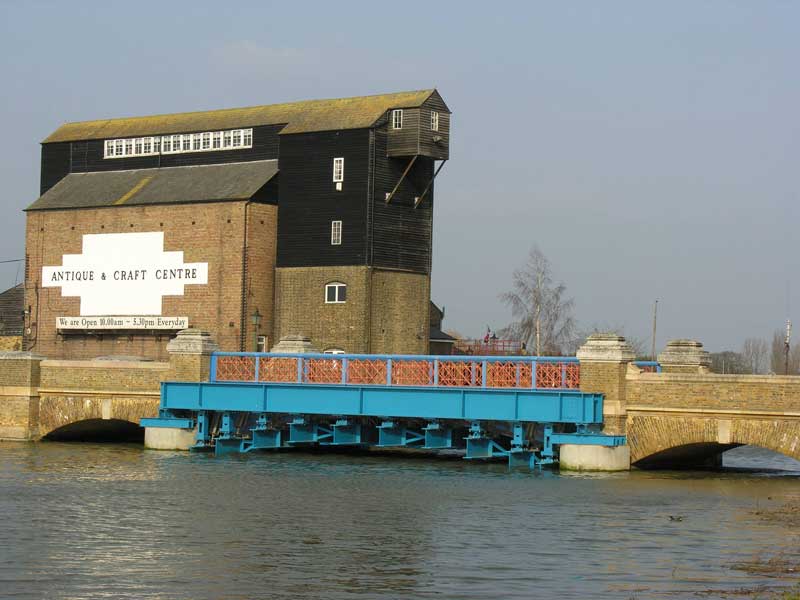 About a twelve-minute ride from Basildon via A130 is the Battlesbridge Antique Centre
Battlesbridge Antique Centre comprises of five main buildings, which includes the Haybarn and The Old Granary.
This center is the first provincial center in the United Kingdom.
In front of the Center, there is a house known as Bones Meadow. The person who lived here had a false loft where he hid contraband liquor, You can check out the false loft during your visit
21. Festival Wakeboard & Aqua Park
The Festival Wakeboard & Aqua Park, located at the center of Essex is one popular attraction in Basildon. The park is well-known for its superiority in providing wakeboarding experience.
It's all fun here on the water with visitors trying out the wakeboarding, kneeboarding, or even exploring the new Aqua Park. Even newbies quickly turn into pros as all facilities are readily available to aid that.
One hour session costs just £20 per person. All safety briefings are accommodated in this alongside a buoyancy aid. But, you can hire a wet suit for an extra £5 ( its optional though). You can also bring your grip socks if you wish to.
22. Foxes Farm Produce
Now, here is another experience you shouldn't miss in Basildon. Foxes Farm Produce is a firm specialized in the growing and harvesting of pumpkins. They also engage in the planting of Christmas trees.
This farm has been in this business for over 10 years now, this goes to show the wealth of experience.
The farm also allows her customers to pick their pumpkin from the field. It's fun to allow you to get your perfect pumpkin.
Also, the farm organizes an event called the farm mud run. Here, people are allowed to play in the mud and some so crazy run/races take place. It a whole vibe!
23. Basildon Sporting Village Climbing Wall
Basildon Sporting Village is an indoor sports complex with a specialty on several indoor sports which cuts across climbing, swimming and lots more..
They follow a theme that "Everyone Can Climb!". And they are not far from that because irrespective of your age and experience, you receive training that equips you physically and mentally.
The center offer sessions ranging from beginners and experienced climbers. The Pebbles Club trains kids with the starting age of just 4! Then, there are other clubs with varying age brackets for juniors and adults.
Sessions include Top rope and lead climbing. There is also an on-site Café and parties ( like birthdays) can be hosted here. So, its great fun for you and your kids.
They are open from Mondays through Fridays by 12.00 – 22.00 and on Saturday and Sunday between 10.00-18.00.
This makes one of the fun things to do in Basildon, do consider adding to your checklist.
Would you love to explore other parts of England?, here is a guide on the best things to do in Crewe as well as things to do in Huntingdon for a fun time.
Plan a Trip to Basildon
Basildon is a top nerve location in Essex, filled with a lot of attractions and activities.
From landmarks to museums, wildlife to parks, and many more, there are many things to keep you busy and engaged in Basildon during your visit.
It is one town the whole family will love to spend a vacation. You can plan and prepare for that now, pin this piece as a guide through this town.