Maine is the northeastern state of the United States of America with its capital as Augusta. Maine has beautiful coastline and fishing towns, which though old fashioned still has its charms.
There are so many fun activities to do in this state and these activities can keep you entertained, regardless of if you are a city or a nature lover.
Some of the cities you will find as you tour around this state includes Bangor, Lewiston, Augusta and Portland.
As you travel, you will experience some of the best entertainment, food and culture which only Maine is capable of offering.
Some of these entertainments can be found in places like Bar Harbor, Camden, Mount Desert Island, Acadia National Park, and several other state parks in Maine.
Let us get to know some of the best things to do in Maine.
Things to Do in Maine
1. Augusta
Situated along the Kennebec River, Augusta is the capital of Maine. This is the  ninth-largest city in Maine has its history dating as far back as the early 1600s.
The city began to develop into what it is today from the 19th century. Yet still, in this short while, it has become a good example to the world.
Some of the best places in this city that is most frequented by tourist include the Maine State Museum, the Lithgow Public Library, the historic Blaine House, the Capitol Building, the Human Rights Centre of Maine and the Holocaust.
You will also be interested in so many options for lodging, entertainment, shopping, restaurants and outdoor recreation that Augusta offers.
Don't forget to visit the University of Maine in Augusta
2. Bath
If you haven't visited this city, I think you are missing out.
Bath, which is located in Sagadahoc County is home to more than 10,000 people. You will love the extraordinary 19th-century architecture which is scattered all around this city.
Bath has a long history of ironworking and shipbuilding. It has a lot of industries doing this same thing, for this reason, it is called the "City of Ships".
After visiting some of the ship industries in the city, it will interest you to visit places like the Marine Maritime Museum, the Bath State Park, the Chocolate Church Arts Centre, the Main Eastern Railroad and lots more.
You can also visit their beautiful parks and other recreation areas and hiking trails like the Whiskeag Trail to jog, hike or maybe relax and enjoy the scenery.
3. York
This York is situated near the southern edge of Maine. It has the best resort destination in Maine. You can find it Nestled by the Gulf of Maine.
If you are looking for a place to enjoy golfing, York has up to three 18- hole golf courses. You will also enjoy the four beaches found in the city.
Other places you will find interesting is Cape Neddick and Mount Agamenticus. You will also love their galleries, shops,nd restaurants.
It would interest you to lodge in their hotels, inns, vacation rentals and motels, all of which are housed in nice buildings.
4. Bay of Fundy
This Bay which is shared by Canada and United States will amaze you.
The Bay of Fundy is quite popular because it has the highest tidal range in the world!
Some time of the year, it can recede up to 55 feet. It is the first stop for everyone who visit Maine, apart from its majesty, it also has a serene surrounding.
You will find beautiful islands, thick forests, large parks and other sites sights along this bay. You will also find the famous Hopewell Rocks in this area.
Some other fun activities you could do in this area include sea kayaking, whale watching trip and hiking. You could also see the Canadian city of Saint John from this area.
5. Visit Bangor
Very close to the edge of the Penobscot River in Maine, you will find the town, Bangor.
This city is one of the most populated in Maine having more than 150,000 people inhabiting it. It is not surprising that the city is a very lively one.
Some of the major companies you will find in this city are shipbuilding and lumber industries. Most of the wood logs are transported between the cities around it through the Penobscot River.
They also have the best pulp and paper industry in the whole of Maine.
Since their economy depends solely on wood, it shouldn't be a surprise that the city is surrounded by thick woods, mountains, and very big waterways.
You will also love the massive casino which has over 1,000 slot machines. You won't need to look so hard to find the casino once you get to Bangor, it is in a 7 story building right in the city. Won't you give it a trial? You might be lucky!
6. Rockland
Home to one of the most delicious lobsters you would ever eat! Rockland is the perfect example of a coastal town.
Though a small town it has great recognitions. For instance, the National Geographic Travel awarded it the title of "Top Adventure Town in Maine", while the Budget Travel gave it "The Coolest Small Town in the US".
Some of the places you could visit downtown Rockland are its restaurants and shops. Some of these restaurants are housed in buildings more than 100 years old.
You can go on the wind-jammer tour to see the beautiful scenes on the coast. Also check out some of the Islands in Rockland like Vinalhaven, Matinicus and North Haven.
7. Camden
Another place you would love to visit in Maine is Camden. The history of Camden goes as far back as 1768 when it was still inhabited by Native Americans.
Today, this town is the center of shipbuilding and other forms of manufacturing. It is not surprising to say that it contributes greatly to the State's economy.
Amongst the cities in Maine, this is one of the most visited as it has very large lakes, high mountains, fast-moving rivers and so on. All these sre highly sought after by adventurers.
Another reason why it is mostly frequented by tourists is because, along the Atlantic Seaboard, it is one of the few spots that the mountain and the waters meet at a place.
Do to the quietness here, you would see retirees and other long vacation seekers in the town.
8. Portland.
A city located in the south of Maine, it has the highest population in the whole of Maine.
Portland is visited frequently by tourists because it has some of the best selection of unique attractions.
I would love you to visit the Old Port district. This district has quaint brick buildings, a beautiful view of the Fore River, and a cobblestone streets.
Some other places you could visit while you are in Portland include the Arts District, Portland Head Lighthouse and several of the beaches right here in Portland.
There are also a lot of shops and restaurants and shops in the city. If you love to shop or you are a foodie, (smiles, like I am), you will truly love this city.
Portland has beautiful trails and nature reserves which makes it a great place for golfing, skiing, fishing, hiking, biking and lots more.
In addition, Portland also has amusement parks, discovery centers and museums which your kids will love to visit. Stop by this city any time you visit Maine.
9. Bar Habor
A quiet town and also home to about 6,000 people, Bar Harbor should be your next stop in Maine. The city shows it is home to some of the wealthy Americans.
The city itself has a story to tell and can be traced to the year 1947. When it was involved in a devasting fire which originated from Mount Desert Island.
You will surely find a lot of tourists, vacationers, scholars and other fun-seekers here. There is also the National Tier Bicycle Route where you could cycle with other cyclists.
Some of the places you would love to visit in Bar Harbor include Cadillac Mountain and Acadia National Park.
You can also join the massive ships during the cruise season to visit some interesting places.
10. Acadia National Park
Also known as the first eastern national park, Acadia National Park is truly home to one of the most beautiful landscapes you have ever seen.
In Acadia National Park, you will get to see sprawling bodies of water, granite peaks and near bike trails.
If you are looking for a place to engage in horseback riding, birdwatching, hiking, climbing, picnicking and other fun outdoor activities, then Acadia Park is where you seek.
During the summer, you will find some tourist and other visitors sunbathing on the shore of the lake, while others swim.
You will also get to see some attraction points within the park-like the Cadillac Mountain, Park Loop Road, Isle au Haut, Bass Harbour Head Light, the wild gardens of Acadia and the Schoodic Peninsula.
You are free to visit the park any time you like.
11. Mount Desert Island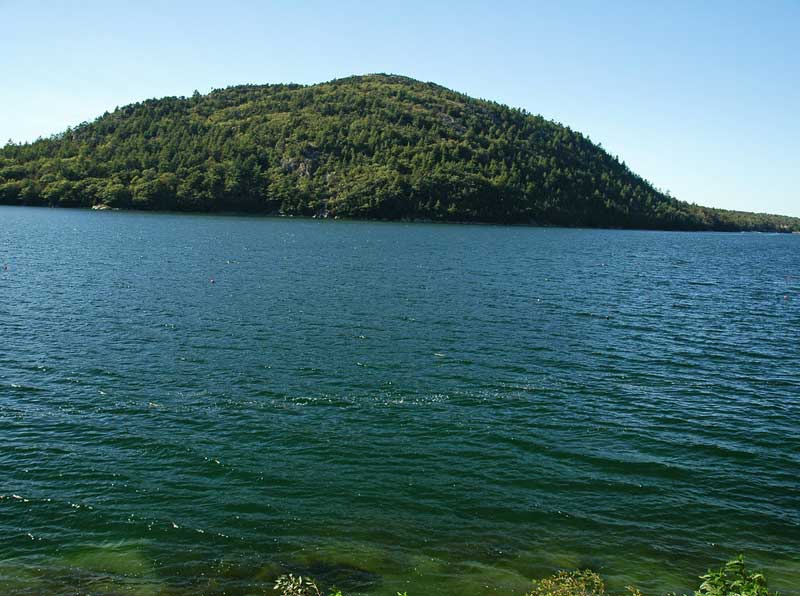 Mount Desert Island is home to up to 10,000 people. Known locally as MDI, the island is a cool place.
During the summer period, it plays host to so many tourists. You may even find very high profile guests like the Rockefeller Family and Martha Stewart.
You will locate the island at Acadia National Park as it is a part of it. The Cadillac Mountain is the highest point on the island.
This island is quite large and covers about 47,000 acres. Its area is from the Schoodic Peninsula and the Isle au Haut.
Some of the fun things you could do on the Island include camping, hiking, sightseeing, hiking, shopping and visiting some of the local attractions on the Island.
Don't forget to check out the Warren Island State Park and the Holbrook Island Sanctuary, all of which are in the Mount Desert Island.
12. Mount Battue
Mount Battue is located right inside Camden Hills State Park. From this mountain's peak, you would see an incredible view of the whole place. This is one of the best views of Maine and should make your list of things to do in Maine.
Some of the places you would see from the top of this mountain Battie is Acadia National Park, Camden and Mount Megunticook.
After going up the Mountain, you may decide to enjoy the rest of the beautiful scenery in the Park or go down to Camden for some whale watching.
If you happen to stay in the Mountain at night, you will fall in love with the skies as it would come out as a bride dressed with stars.
Other places that are very close to the mountain include the Owl's Head State Park, Warren Island State Park and the Moose Point State Park.
13. Lewiston
Lewiston is the second-largest city in Maine. There was a time that the city was home to one of the major power companies, known as "Androscoggin Falls, Dam, Lock and Canal Company".
Today, they glory in their textile Industries. Lewiston has so many malls and department stores, all these have made it a major player in this industry.
You will love to visit the universities, museums and some of America's largest companies which are located in this city.
Most tourists love to visit during the Emerge Film Festival and the Liberty. There is also the Patrick Dempsey Challenge (which has raised over a million dollars for cancer research since the year 2009), all these events are hosted in Lewiston.
Visiting this area should make your list of things to do in Maine today.
14. Ellsworth
Ellsworth, which is located in Hancock County is a small city in Maine. The city has a population that is less than 10,000 people.
Most tourists love to visit this city because of its relaxing atmosphere. You will truly enjoy the beautiful scenes dotted with well-preserved buildings in this city.
The history of Ellsworth shows that once upon a time, it was home to Penobscot Indians and the Passamaquoddy.
Some of the sites in the city that would attract you include the Wildlife Sanctuary, Birdsacre Homestead and the Ellsworth Public Library.
You will never forget the cool experience you will get from visiting the Grand performing Arts Theatre and the Telephone Museum. They both are in the city.
15. Marginal Way
Marginal Way is a walking path in the state of Maine and a beautiful one too! Walking this path should make your list of fun things to do in Maine.
This path is quite popular among tourists because it is very close to the Atlantic Ocean. The Marginal path is about 1.25 miles in length and it stretches as far as the Shore Road.
You will truly love the wonderful view of the ocean and also that of the Ogunquit Town which you can see while you are on this trail.
There are also so many benches and resting spots along this trail where you can rest for a while.
About 100,000 people visit the Marginal Way every year. Be one of them and you will see some of the most incredible views you have seen.
16. Ogunquit Beach
This is one of the 25 most frequented beaches in the whole of the United States. Ogunquit Beach is one of Maine attractions and should be in your list of things to do in Maine.
The beach is about 3.5 miles long and it has lots of white sands, a sea that is blue and clear and other amenities that will aid the visitor enjoy his full stay here.
Some of the activities you could do on this beach include walking, running, swimming e.t.c. You may just relax on the shore to have maybe, a sunbathe.
In a case you get pressed or become disturbed about convenience? Sorry no more, for the beach has public restrooms. You will also find a picnic area, outdoor showers, parking lots and a boat ramp on the beach.
The beach is also equipped with lifeguards patrol to ensure the safety of her visitors.
Some of the places around the Ogunquit Beach is the North Beach. North Beach is located just at the end of Ogunquit Beach and it provides access to get into the Marginal Way.
17. Bangor Farmers Market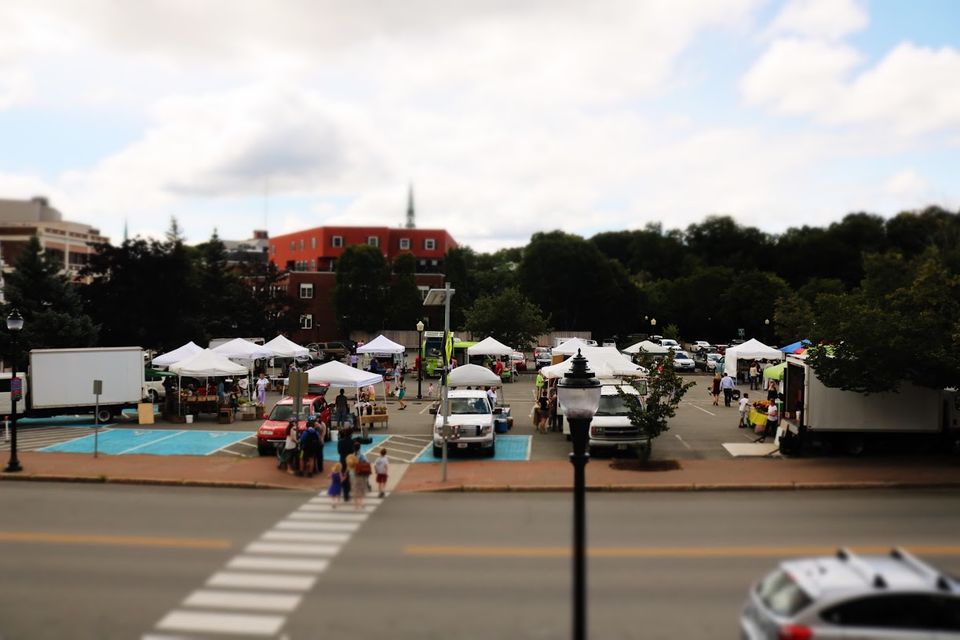 Open every Sunday afternoon from May to November, the Bangor Farmers Market is just a gathering of merchants done in the open air.
At this market, local farmers and growers are seen offering vegetables and fresh fruits for sale.
You could buy other locally made food necessities like Cheese, coffee, breads and other baked goods from this place.
This market is held is just across the library that is located in the main Bangor and the Time of the meet is from 11 a.m. to 2 p.m.
When it gets to the winter months, the market moves from being an outdoor market to being an indoor market.
You can make transactions in this market by paying cash, with the use of your debit and credit cards or some other SNAP benefits.
18. Cole Land Transportation Museum
One of the fun things to do in Maine is to pay a visit to Cole Land Transportation Museum.
Maine was once a bushy area before it became this great state it is today. It took a lot of clearing and shaping of the land with the aid of land vehicles like trucks, trains and several cars. Today, Maine is a great success.
What Cole Land Transportation Museum does is to help preserve all these vehicles and the history of the businessmen and other early pioneers of Maine.
Cole foundation serves as a reminder to the current generation that it is up to us to shape a place where the future generation is going to live in.
Some of the cars used by the early pioneers in building the city which you will find as exhibits in this museum include fire engines, snow plies, trucks, cars and trains.
You will also find memorabilia and exhibits which are devoted to military servicemen and women of Maine who fought to keep Maine and the United States safe.
The museum is open every day from the 1st of May to the 11th day of November every year.
19. Jordan Pond
Located right inside Acadia National park a visit here makes one of the top things to do in Maine during your visit. Jordan Pond is a body of water that was formed by a glacier. The water of this pond is quite notable for it being exceptionally clean and clear.
During certain times and seasons, you can see as far as 40 feet into the water.
For the sake of the cleanliness of the water, swimming in the Jordan Pond is not allowed, but you can ride Canoes, kayaks and other little watercraft on this pond.
You will also love the rolling hills and the fields that surround the Jordan Park, so don't forget to come with a camera!
Other fun things you could do in and around the pond include riding on biking trails, hiking around the pond, clubs and taverns. Don't forget to visit the Jordan Pond House to have a taste of the delicious meal they serve.
20. Wells Beach Area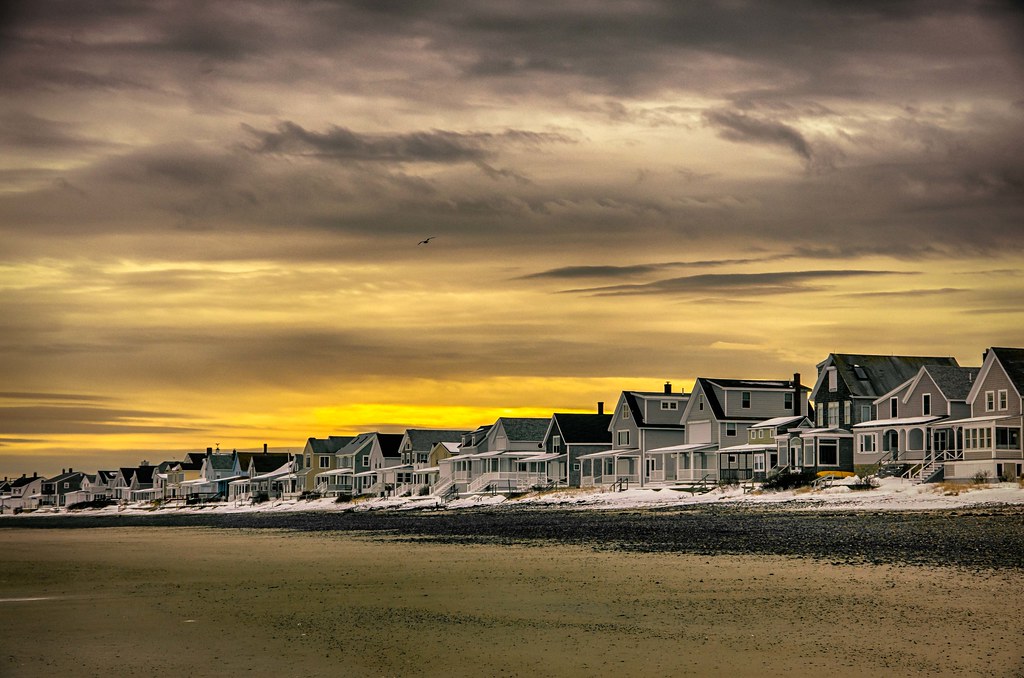 Are you visiting Maine with your family? If Yes, then I suggest that you visit the Wells Beach in the Wells Beach Area.
In the Well Beach area, you will find four separate beaches close by. These beaches are Crescent Beach, Moody Beach, Well Beach and Drake's Island Beach.
These four beaches all have white sand and they all face the Atlantic Ocean.
Amongst these four beaches, the one which is most frequented by tourists who seek adventure is the Moody Beach. The reason for this is because it has plenty of access points for kayaks and boats.
But tourists, who are surfers, prefer the Drake's Island Beach due to its large waves.
Well Beach mostly attracts anglers as a result of its long jetty. This makes Wells Beach the best beach to visit if you are coming with your family.
Other fun Maine activities which you will enjoy at Wells Harbour includes: free summer concerts, sailing trips and so many other family and friends events.
Ogunquit and Kennebunkport are not so far from the Well Beach, thus, you could pay a visit to any of these towns. A visit here is one of the unique things to do in Maine today.
21. Rachel Carson National Wildlife Refuge
The Rachel Carson National Wildlife Refuge was established in the year 1966 by the State of Maine. This is a place to visit with your loved ones so as to engage in some of the best things to do in Maine.
It is quite a popular place for a lot of migratory birds. The span of the Refuge is about 50 miles and it covers the coastline in Cumberland and the York Counties.
Plans are already in place to make the Refuge's coverage over 15,000 acres.
In The Rachel Carson National Wildlife Refuge, you will find a total slat marsh area, very thick forest and a long stretch of wooded uplands.
You will also find art unique birds and plants which are uncommon and are not found in any other place in the whole Maine.
Take some time to explore the Refuge. You could take a hike through the Refuge or you find yourself a spot where you could do some birdwatching.
22. Paul Bunyan Statute
Paul Bunyan is a folk hero whose legendary tales have been told and retold for decades across America. This is one of Maine tourist attractions and a picture here should make your checklist of things to do in Maine today.
In the tales, he is described as having a very big blue ox, a double-sided ax and a towering lumberjack with which he cleared a vast area of the forest to make farms and settlements.
Bangor, which is in Maine is one of the six towns in the United States who claim Paul Bunyan as their founding father.
Surely, in all these cities, you will find Paul Bunyan status, but that one in Bangor is the tallest among them all!
The statue of Bunyan in Bangor, Maine is made of fiberglass-over-metal, weighs about 3700 pounds and is about 31 feet high.
Come with your camera, because you will truly love to take a picture with this amazing figure.
You will find Paul Bunyan at the Bass park just in front of Bangor Civic Centre.
23. Baxter State Park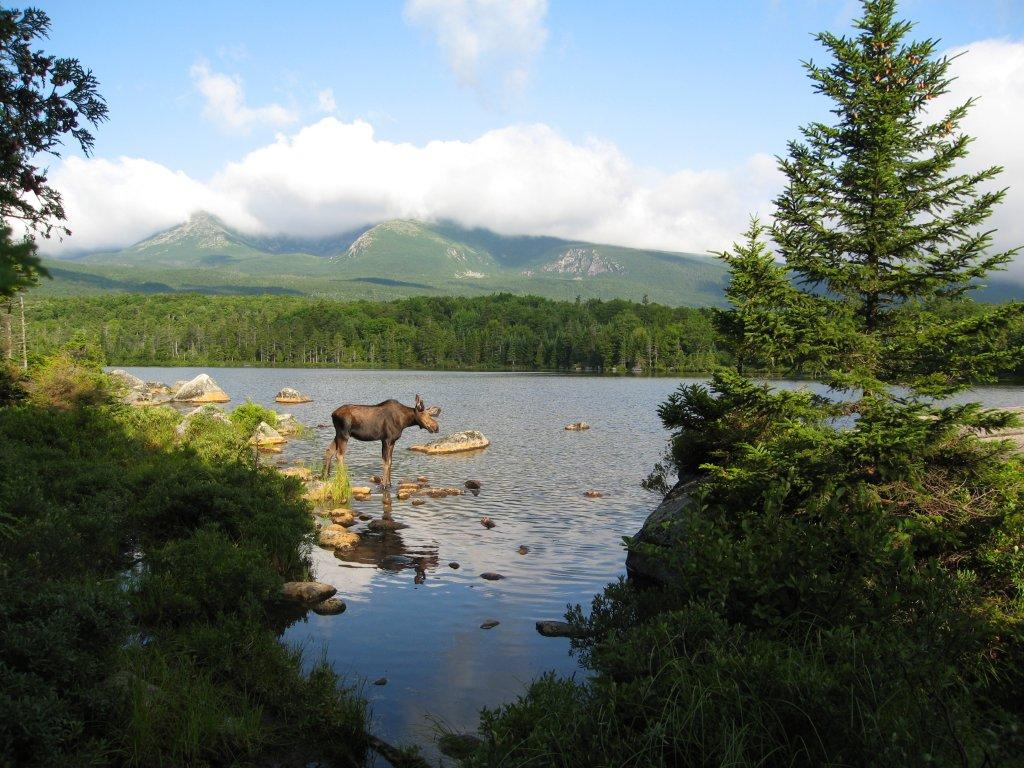 If you are an outdoor enthusiast, the Baxter State Park was designed with just you in mind and is perfect for your list of things to do in Maine.
It is a perfect spot to engage in basic outdoor recreation like hiking, camping and some other outdoor recreation.
The Baxter State Park got its name from a man who was the governor of Maine from 1921 to 1924. His name was Percival P. Baxter.
Baxter loved the outdoor so much that he aided in buying the first 6,000 acres of land of where the Park sits today in the year, 1930.
Today, the Park has expanded to more than 210,000 acres which contains carefully mapped trails and special places to engage in events like trapping, hunting and fishing.
You will find in this park, the tallest mountain in the whole of Maine, Mount Katahdin. The Park is also a sanctuary for wildlife.
24. Maine Discovery Museum
The Maine Discovery Museum is definitely a place your children are going to love. This is one of Maine attractions and could make some unique things to do in Maine with kids.
The museum itself was built to institute a sense of creativity, innovative learning and a sense of wonder in children.
There is the Hands-on exhibits which you and your kids will be shown.
This exhibit teaches art, technology, human body, plant and animals, nature, technology and the world's cultures to each visitor.
You will also love the weekly programs and clubs held in this museum. These clubs and programs are dedicated to science, Math, arts and fitness.
There are also special camps which the Museum offers during school holidays. You can even host a birthday party for your kid in the museum!
The museum is open from Tuesday to Sunday of every week from 9a.m. to 5p.m. The admission cost is $7.50, though the price varies for special tours.
25. Fork and Spoon Downtown Eatery
Fork and Spoon Downtown Eatery is a place every foodie would love. It is truly a great place to have a conversation with someone and eat.
They serve fruit and vegetable smoothies, delicious soups, salads and sandwiches. Each food served by Fork and Spoon Downtown Eatery is made from freshly produced meat, cheeses and seasonings.
Their desserts are made by master chefs and they include baked foods and ice cream. The cafe has free Wi-Fi and they have vegetarian and gluten-free options in their menu.
Visit this eatery anytime during your visit for breakfast, lunch or dinner.
26. Wolfe's Neck Woods State Park
The Wolfe's Neck Woods State Park is just located at a distance which just gives minutes outside of Freeport.
You will find some of the best scenes that Maine has to offer in this park. I suggest you come with your camera when you visit this place.
The whole region of the Park is about 200 acres of land. The state didn't buy the land, rather, it was Mr. and Mrs. Lawrence M.C. Smith that handed over the land to the state in the year in 1969.
The park houses a different variety of fragile ecosystems. You will find in the Park, places like a salt marsh estuary, forest and a beautiful coastline of Harraseeket River and the Casco Bay.
There are a lot of things to do in Maine here as you could take a walk through the Casco Bay Trail. I'm sure you will love the beautiful view of Maine from this point.
27. Smalls Falls
Located just at the south of a quiet roadside town known as Rangeley. The Smalls Falls Rest Area is no common rest stop, here you get one of Maine attractions and should make your checklist of fun things to do in Maine.
Small Falls houses places like large swimming holes, a steep waterfall, a gorge (quite beautiful) and so many other attraction spots.
You will love to take a picture of the multi-tiered waterfall which is found here. This multi-tiered waterfall normally empties itself into a wide circular basin.
In this basin, visitors of Small falls can relax or swim in the summer days where everywhere is hot. So, don't forget to come in your swimming suit.
You can also hold a picnic here or relax close to any of the colorful rocks found in this area as there is enough space around the waterfall.
You will also love the place for it is easily accessible from the parking lots area
28. Gulf Hagas
Another great sight you should add to your list of top things to do in Maine is Gulf Hagas. It is just along the Appalachian Trail Corridor, once you get to the Maine's North Wood area.
Owned and managed by the federal government, Gulf Hagas is a little bit far from the residential area.
You will not find a place to eat in this area, thus if you decide to take a hike along this part, get your self well equipped and prepared.
Though the place is far from where people live, the beautiful views of the Gulf keeps beckoning them to it.
Some of the great attractions which you will find in this area include a well-preserved forest area, Hermitage, the Screw Auger Falls and the tranquil waterfall which you will find along the trail.
You can get to the Gulf Hagas by following the Hay Brook, but if you do, you will have to brave the mild current to be able to access it.
Once you get to the parking area of the Gulf, half a mile further you will find the parking area. From that point, trekking a mile further, you will find the Screw Auger Falls.
29. University of Maine Museum of Art
If you love artworks then one of the things to do in Maine is to pay a visit here. Founded in the year 1946, the University of Maine Museum of Art was founded to help the student and the public recognize the beauty of contemporary art to be able to appreciate it.
In this museum, you will find more than 3,800 works of contemporary artists most of them done in the 20th century. A lot of these are prints and photographs.
Some of the best works you will find displayed on this museum includes works by Pablo Picasso, Andrew Wyeth, Andy Warhol, Diego Rivera and Richard Estes.
Some times, the museum host events like workshops and traveling exhibits. These events are aimed at going a step further outside the classroom to educate the people.
30. Collins Center for the Arts
Collins Center for the Arts is located right inside the campus of the University of Maine. It is truly a cultural hub for both the locals and the visitors.
In the center, you will find the Hutchins Concert Hall with seating capacity of up to 1435 persons. The Boswell Lounge Area and the Minsky Recital Hall are both housed by this center.
Within the year, Collins Center for the Arts plays host to so many events including lectures, films, shows and concerts.
University of Maine School of Performing Arts used the center as their venue for their events and performances.
There is a cafe on the first floor of the center's building. This cafe supplies all the refreshments and goodies which keeps people entertained all through the performance.
You can check out their website online to know when next they are going to be performing. The tickets are not costly and they can be purchased with your phone or at the center.
31. Hudson Museum
Situated in Bangor, Maine, the Hudson Museum is housed by the Collins Center for the Arts. The Collins Center of Arts itself is located on the campus of the University of Maine.
In the museum, you will find a lot of historical artifacts and a very large collection of items that were gotten from several cultures all over the world.
Hudson Museum has so many permanent exhibits of which include 900 objects from the Maine Indians, over 2,000 pre-Columbian ceramics, Northwest coast art, and several ceramics gotten from many Native American cultures.
The museum also plays host to certain events like traveling exhibits, lectures and field trips which are mainly for students who are in the elementary and high schools.
You can visit the Museum anytime between 10 a.m. to 4 p.m. from Monday through Saturday. Admission into the museum is free.
32. Popham Beach State Park
One of the fun things to do in Maine is a visit to Popham Beach State Park. Located in the Southern side of the mouth of the Kennebec River in Maine.
This park is quite uncommon. It is said to have a very rare geologic formation. Some of the things which the Park features include a very big view of the Atlantic Ocean and also the rolling dunes.
You will find some youngsters surfing this beach. The beach is also an ideal place to engage in activities like sunbathing, swimming and collecting of shells.
During the 1600s, the beach was a home to Orphan settlers. So many archaeological excavations have been carried out in this, all of which tell the story of how the Popham lived.
Watch the chronicle day on the beach to get an insight on the fun this area has to offer.
Start Planning Your Trip to Maine
Some states are known for being either extremely fun or extremely cold. While some flex more than they work.
No other state combines it better than Maine. Maine is filled with hard-working people, yet still, extremely fun. It is not surprising that it is quite frequented in the United States.
There are quite a lot of things to do in Maine during your visit to Maine. You can get to explore its cities and the fun they have to offer, its fun areas will give you the best of a vacation which you so much desire.