Looking for the best and most fun things to do in Bandon, OR?
Bandon is a famous destination in Oregon, the city was established in 1873. It is a small, but pleasant destination for its many unique features.
Bandon is home to more than 15,000 people. The town is characterized by many sunny and dry days throughout the year, making it perfect for a vacation. During your trip, visit its famous golf club and historic lighthouse.
The city also features historical buildings, beautiful scenes, and exceptional shopping areas, all close to each other. The river, coastline, and forest allow many outdoor activities such as wildlife viewing, sightseeing of different rocks, hiking, surfing, etc.
There are many fun activities to enjoy in Brandon, Let's explore the top things to do in Bandon, Oregon.
Things to Do in Bandon
1. Kronenberg Park
Bandon being a coastal city, has many scenic views of the ocean. If you are a nature enthusiast and want to see one of those beautiful coastal sites, Kronenberg Park is the place to visit.
Kronenberg, which is on an elevation of 24 meters, offers breathtaking overlooks with viewing areas. Depending on the tides, you can get to the beach using large stairs. At this location, you get to see a rare view of great waves crashing against the rocks by the ocean and the Oregon coastline.
Aside from the scenic views, you also get to see many marine animals, including whales, depending on your time of visit. In addition, there are interpretive signs which depict the exceptional birds found along the coastal line. Depending on the season, some of the birds you're likely to see include cormorants, tufted puffins, and murres.
From the Kronenberg Park, you can get to the Coquille Point and Oregon Islands Wildlife Refuge. Kronenberg Park is a fantastic place to visit because you'll always find some exciting activities at any point of the season. Visiting this Park is one of the best things to do in Bandon, Oregon.
Address: 1490 11th St SW, Bandon, OR 97411, USA
2. Coquille River Lighthouse
As Bullards Beach Road terminates, you will find the historic Coquille River Lighthouse also known as Bandon Light or Coquille River Light. This regional icon is a decommissioned Lighthouse that was in use from 1896 to 1939.
The lighthouse is the smallest among the numerous Oregon Coast Lighthouses. The attraction is open to visitors on weekdays. During the visit, you can check out the signal room where you'll find hospitable volunteers who will tell the history of the wonderful Lighthouse.
There's also a fog room which is open to visitors. The fog room contains interpretive exhibits and a gift shop. Explore the interesting history of Bandon, Oregon in this historical landmark.
Address: 56487 Bullards Beach Rd, Bandon, OR 97411-7402, USA
3. Bullards Beach State Park
Bullards Beach State Park is an excellent destination for the whole family. The park property, which was gotten between 1962 and 1985, is situated 2 miles north of Bandon at the mouth of Coquille River. The park lies among shore pines and is shielded from the strong ocean breeze.
There are numerous recreational activities to enjoy in the park, such as horse riding, hiking, camping, fishing, shore combing, etc. The park has a horse camp that equestrians can enjoy while riding through 11 miles of trails, four miles of dunes, or along the beach. The site has about two to four pens.
You can go biking along the hard-packed sand at the end of the surf or strolling along the beach. The camp also offers year-round camping in 191 campsites. However, you have to make reservations before getting access to the campground. A visit to Bullards Beach State Park is one of the best things to do in Bandon, Oregon.
Address: 52470 Highway 101 North Bandon, OR 97411, USA
4. Bandon Sweets & Treats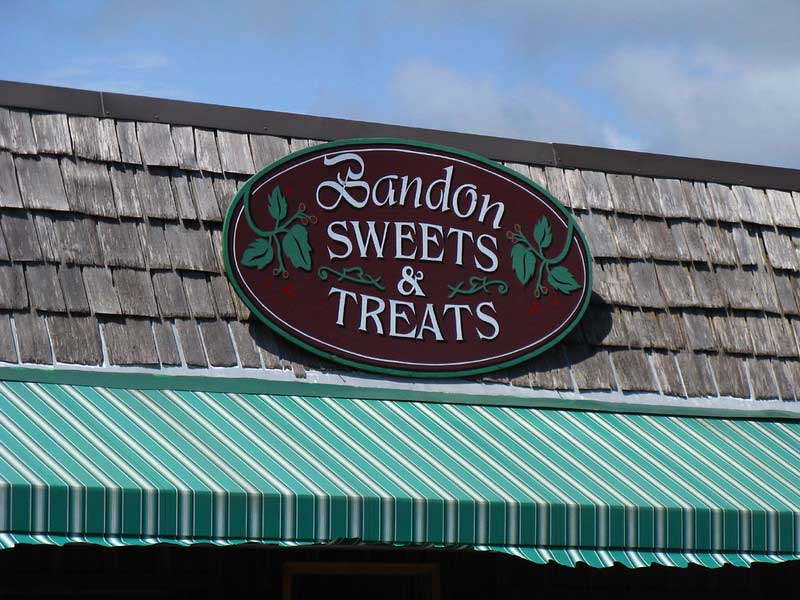 This specialty shop as the name implies is home to every sweet you can imagine. So if you have a craving for something sweet, don't miss the fascinating Bandon Sweets and Treats. This is also a great place to bring your kids, they'll surely not stop thanking you.
Bandon Sweets and Treats feature wide varieties of candy, jams/preserves, honey, taffy, fudge, chocolate, pickled products, syrup, and licorice. Reminisce about your childhood days as you explore the incredible collection of sweets in this location.
Visiting Bandon Sweets and Treats is one of the fun things to do in Bandon, Oregon. Ensure to add it to your itinerary.
Address: 255 Second Street Bandon, OR 97411-9666, USA
5. Cranberry Festival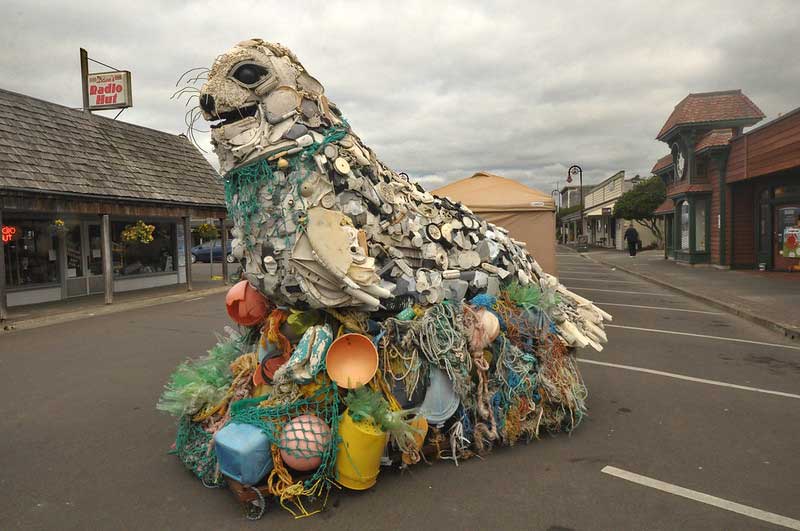 Cranberry is the highest agricultural crop in Bandon. The town is filled with extensive miles of cranberry bogs, giving rise to Brandon's nickname "Cranberry Capital of Oregon." Cranberry Festival started in 1946, making it the longest-running festival in Bandon, Oregon. Bandon Cranberry Festival is a 3-days event held annually on the second weekend of September.
People from across the world come down to Bandon to attend this festival. The festival features many activities, including crowning pretty pageant queens, live music entertainment ranging from country to rock and roll, a parade, selling of food and souvenir items, football, and other games and activities.
Surely, there's a cranberry eating contest. You don't want to miss this festival as the fun it offers is unlimited. Participating in the Cranberry Festival in Bandon is one of the fun things to do in Bandon, Oregon.
Address: 300 2nd Street, Bandon, OR 97411, USA
6. Circles in the Sand
This magnificent attraction was created by Denny Dyke a Labyrinth artist in 2011. The Circles in the sand were created at first for Denny's walking meditation. After that, he was spellbound by the ocean and the transitioning sands.
Denny discovered how charming sand patterns could be, then he decided to create the labyrinth to make people enjoy walking on the sand, and spread love and kindness. After making numerous sand drawings, he created his Dreamfield Labyrinth three years later.
The momentary labyrinth is designed so that there's only one entry and exit, no wrong turns and dead ends. So everyone is welcome to walk and marvel at the magnificent sandy path including kids and pets all for free.
You can check the public schedule for when the sand drawings will take place. But note the drawing will take place two hours before the time. After drawing the path, it will then be open for walking before it's washed away by the tide. So don't hesitate to check out one of the most fascinating artworks ever.
Address: off Beach Loop Road at Face Rock State Scenic Viewpoint, Bandon, OR 97411, USA
7. Bandon Dunes Golf Resort
For a first-class golfing experience, head to Bandon Dunes Golf Resort. The Resort is among the top golf resort in the United States and one of the identifying features of Bandon, Oregon. The Resort, which has been operating for more than 20 years, features five golf courses and a stunning view of the Oregon Coast.
The features combine to give visitors an exceptional experience. The twisting and turning trails surrounding the courses allow visitors to experience the Resort's unique landscape characterized by dunes while enjoying the scenic view of the beach.
If you don't want to leave the same day, different accommodations are available on the property. The resort has many facilities to ensure maximum comforts, such as a spa, a private clubhouse, lounges, restaurants, and pubs. Golfing in this one-of-a-kind golf resort is one of the top things to do in Bandon, Oregon.
Address: 57744 Round Lake Rd, Bandon, OR 97411, USA
8. Prowler Charters
Are you up for an adventurous fishing trip? Prowler Charters is here for you. Enjoy light tackle rock cod fishing on the Oregon coast. Prowler Charters are known to have one of the highest catches on the coast. The fishing season runs every day from March to October. All you need to fish such as the tackle and bait will be provided for at the location.
Several varieties of fish are caught during the trips, including Tuna, Cod, Halibut, Salmon, and Cabazon. If you're in town for a few more days, your catch can be frozen and preserved for you, till your time of departure. The Charters also offers vacuum packing and filleting.
You don't have to be worried about what to eat as you can have snacks and drinks at the office. You can also have lunch at their newly opened hot dog restaurant still at the office. Check out their gift shop for customized hats, T-shirts, and sweatshirts. An adventurous experience awaits you at the Prowler Charters.
Address: 325 1st St SE Bandon, OR 97411, USA
Are you considering more exploration of Oregon, here is our list of things to do in Pendleton, things to do in Pacific City, and things to do in Sunriver, and for a fun vacation
9. Face Rock State Scenic Viewpoint
This attraction, formerly known as Bandon Ocean Wayside and encompassing 14.84 acres, is another attraction by the beach. The name of the Viewpoint is gotten from the appearance of the offshore rock island, which resembles a human face.
The name is also part of an American-Indian legend that says you can hear a woman's voice in the wind and see her face on the rock overlooking the ocean. The rocks and flatlands at the attraction are protected as part of the U.S Fish and Wildlife Service Oregon Islands National Wildlife Refuge.
The lands are protected because it serves as a dwelling place for over 300 species of birds. There's a tidy trail to the beach and different rocky areas to view at low ocean currents. The attraction has picnic tables, a stairway, a spotting scope, and restrooms.
Address: OFF US 101, 1 Mile South of Bandon, OR 97411, USA
10. Bandon South Jetty County Park
You can't get enough of the coastal experience in Bandon, Oregon. This Park is found west of Old town where the Coquille River flows into the Pacific Ocean. The famous Bandon South Jetty County Park offers access to one of Oregon's coolest beaches.
Visitors can enjoy kite flying, sightseeing, whale watching, beachcombing for jasper and agates, among other delightful recreational activities. There are many creeks in the park, it's therefore advised visitors wear soakable beach shoes.
Be prepared to cross creeks for those who want to hike for miles. Restrooms and parking spaces are available in Bandon South Jetty County Park. Lots of fun abound in this stunning park
Address: Lincoln Avenue SW, Bandon, OR 97411, USA
11. Oregon Islands National Wildlife Refuge
One of the best things to do in Bandon, Oregon, is to visit the Oregon Islands National Wildlife Refuge. This destination occupies a land area of 371 acres, which contains about 1,853 small islands and rocks. The refuge also features two headlands (Coquille Point and Crook Point) and many reefs, which make up a total of 1,087 acres overflowing with Brandon's history and beauty.
However, a large portion of this land is off-limits to humans and mainly accessible through Coquille point. The restriction aims to protect the natural habitats for pinnipeds, sea birds, marine animals, etc. Through specific viewpoints, some of the unique animals you'll find breeding here include stellar sea lions and tuffed puffins.
Come along with some binoculars, to enable you to view the animals, especially during the mating season. You can also utilize the camping grounds, walking trails, and picnic areas. Visitors are allowed in the reserve all through the year. The Oregon Islands National Wildlife Refuge is excellent for an enlivening experience and its magnificent scenery is not to be missed.
Address: Bandon, Oregon 97411, United States
12. Bandon Historical Society Museum
The importance of a museum in a place cannot be overemphasized as it protects its history. The museum is a non-profit establishment that aims to preserve the history of Bandon. A Bandon Historical Society Museum tour is one of the best things to do in Bandon, Oregon.
The museum is situated in the Old City Hall building, the second building constructed after the catastrophic 1936 fire. Bandon's Urban Renewal Agency bought the building for the Historical Society.
The Bandon Historical Society Museum was created in 1976 and features Native American artifacts, early Bandon photographs, and memorabilia connected to Bandon's history. There's an extensive maritime room emphasizing Bandon's shipwrecks, sailing vessels, tugs, shipbuilding, and riverboats.
Their earliest rooms cover Bandon's 1914 and 1936 fire and those who stayed back to rebuild the city. So many historical stories from different eras are displayed here. There's a program for kids where History Detectives takes them on an exciting problem-solving quest.
The museum has a gift shop that sells paintings, Bandon's historic books, photos, drawings, cards, glassware, videos, etc. The unique museum is open every day of the year.
Address: 270 Fillmore Ave SE, Bandon, OR 97411, USA
13. Beach Loop Drive
Bandon being a coastal city has numerous attractions along the coastline, including Beach Loop Drive. Beach Loop Drive lying towards the south of Bandon, has very picturesque views. You can embark on a short ride around the attraction or take your time to explore the location.
Some of the features you'll see in the attraction include offshore rocks, wide sand beaches, a background of blue water, and waves with a white end. While you enjoy the view, you can hike on the daring trail and explore the tide pools. Another side attractions are the sea birds and mammals you'll get to see.
As you navigate the seven-mile route, you'll discover several dining, shopping, lodging spots, beaches for picnics, and other magnificent rock formations. Explore the beauty of Bandon around the adventurous Drive
Address: Face Rock State Scenic Viewpoint, Bandon, OR 97411, USA
14. Oregon Coast Public Art Trail
Along the 30-mile-long path from Port Orford to Bandon is the Oregon Coast Public Art Trail. For many years, the area has been a great place for artists to reflect and create outstanding works.
Exploring the Art Trail is one of the best things to do in Bandon, Oregon.
The project aims to help the public connect with artists, appreciate art, and assist artists. A Public Art Trail map is available for those who want to go on self-guided tours of the attraction and learn about the artworks along the coast. You can also see the artists' artworks while hiking along the trail.
The trail features paintings, sculptures, murals, statues, art galleries, and shops. You can check out the Woods of the West which displays custom furniture, gifts, and jewelry from Oregon Myrtlewood. The Hawthorne Gallery home to creations by the Hawthorne Brothers (glass artists, sculptors, and painters) is also a sight.
There are numerous artworks to marvel at. A memorable experience awaits you on the Oregon Coast Public Art Trail
Address: Oregon Coast, Bandon, OR 97411, USA
15. Coquille Point
Kronenberg Park and Coquille point are linked as they are all on the Oregon coastline. Coquille point is a shallow extension of the Oregon coastline that aids in protecting the State from sea storms. Below the 129 steps that lead down to the beach, you'll see a sign that says Coquille Point. The point is renowned for the view of the famous Elephant Rock, a large rock offshore.
There is a path for visitors to pass through to fully enjoy the location without fear of falling due to the rocks and plant debris present. The views are amazing, especially with the unique sculptures at the bluff's peak and life forms present.
Coquille Point is an excellent place for taking photos, picnicking, stargazing, or relaxing alone or with friends. There's a small trail system around the point and a parking space. The Coquille point is a sight to behold. Come along with a camera.
Address: 1115-1183 Portland Ave SW, Bandon, OR 97411, USA
Planning to explore Oregon? Get the best of attractions and activities in Gold Beach, and Sisters for a fun vacation.
16. Merritt Lavender Farm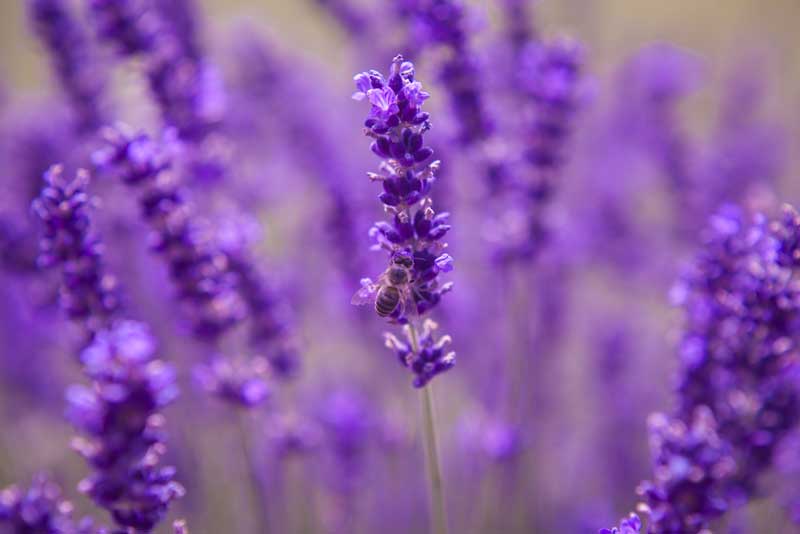 Aside from the scenery, Bandon is rich in natural farm produce of which lavender is inclusive. Merritt Lavender Farm is a large producer of Lavender and lavender products. The farm which was established in 2005 makes use of organic growing practices to grow lavender. The farm is home to 1000 lavender plants of different species flowering from July to September.
The Farm sells naturally grown lavender in large quantities for cooking purposes. In addition, there is a cookbook containing 70 tasty lavender recipes. The farm owner Sherri' Merritt, created an outstanding line of 16 natural lavender products under the name "The Lavender Lady." The lavender products include bath and body products, natural pet products, culinary products, aromatherapy products, and seasonal blends.
The products are sold in their on-site gift shop and through their website. The farm is open for free tours by appointment and a chance to cut your lavender. So come along with a friend and a camera, to stroll through the fragrant field and maze-like garden containing the lavender products.
Address: 87450 McTimmons Ln, Bandon, OR 97411-8286, USA
17. Edgewaters
Edgewaters is a lovely dining area in Coastal Bandon, Oregon. This family-owned restaurant is a two-floor building popular for serving delicious steak and seafood. Their staff are courteous, friendly, and efficient in their service.
Aside from the seafood and steak, Edgewaters also serve other tasty cuisines, including starters, salads, pasta creations, chicken, and drinks. Vegan options are also available. So have a taste of one of the best goat cheese platters while drinking the incredible cranberry margaritas.
The restaurant is close to the Coquille River, and as such, the restaurant patrons can enjoy the stunning views of the river and lighthouse while enjoying their delicious meal. Reservations are recommended. Your expectations will indeed be exceeded in Edgewaters.
Address: 480 1st St SW, Bandon, OR 97411-9679, USA
18. West Coast Game Park Safari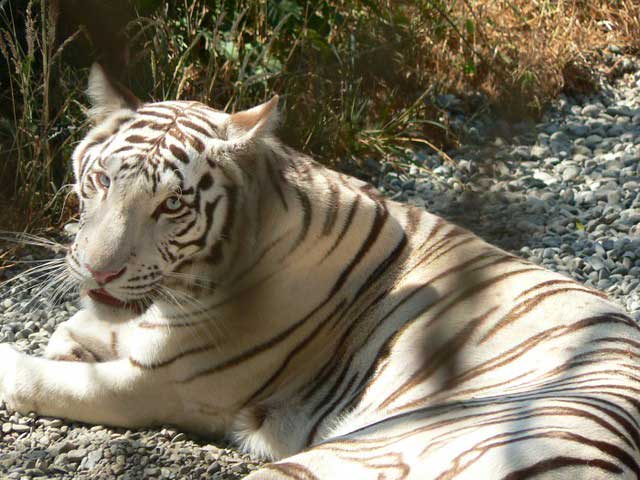 Where are the animal fanatics? West Coast Game Park Safari is just right for you. The attraction, founded in 1968, started as a 'Deer Park' with just a few deers. After four years, Bob and Mary Tenny procured the park and changed it to the West Coast Game Park Safari. In 2009, the couple handed it over to their son, Brian, who has been renovating and managing the attraction.
The park aims to enlighten the public on the conservation of animals and the dangers of captivity and extinction. The attraction houses more than 450 animals consisting of about 75 species, including Lions, Leopards, Tigers, Caracals, Reindeer, Lemurs, Elk, Chimpanzees, Camels, etc. The attraction also breeds endangered species such as Emus and Cougars.
The animal habitats are designed to allow a close look and interaction with the animals, unlike the usual zoos. As a result, large populations of animals can roam freely, which you'll see right from the entrance. Checking out this fascinating Safari is one of the top things to do in Bandon, Oregon.
Address: 46914 Highway 101, Bandon, OR 97411-8248
19. Bandon Fish Market
As a coastal city, Bandon has an abundance of seafood restaurants. One might mistake Bandon Fish Market for an actual market however, it is a restaurant that offers some of the best seafood ever. The Bandon Fish Market which is more than 28years old lies on the scenic old town waterfront.
In addition to their excellent meals, their affordable prices are another attraction point, drawing in many customers daily. The restaurant serves meals made from fresh products using traditional recipes. Of course, you have to try their distinctive Cod or Halibut fish and chips, along with scallops, clam strips, and fried prawns.
Other mouthwatering dishes served in this outstanding restaurant include local oysters, Dungeness Crab zesty cocktails and sandwiches, smoked salmon and salmon jerky, local bat shrimp, and tasty chowders. The menu changes with season and catches. Have tasty seafood with good service at an affordable price. A meal in Bandon Fish Market is one of the best things to do in Bandon, Oregon.
Address: 249 1st Street South East, Bandon, OR 97411, USA
20. Face Rock Creamery
Face Rock Creamery is an outstanding company in Bandon, Oregon, established in 2013 and famous for its excellent cheese and dairy products. Their top-notch handmade cheese results from years of perfecting their work.
Their outstanding handmade cheese products are recognized worldwide and have earned the company numerous awards. Face Rock Creamery uses high-quality ingredients to make the best cheese possible.
Among their staff is the renowned cheesemaker Brad Sinko who was lured to Bandon from Seattle due to his experience and knowledge of Bandon cheese making. In addition to cheese, customers can purchase bread, ice creams, wines, and souvenirs. A stop at this award-winning cheese-making company is one of the best things to do in Bandon, Oregon.
Address: 680 2nd St SE, Bandon, OR 97411, USA
21. Bandon Marsh National Wildlife Refuge
This Refuge is situated along the scenic southern Oregon Coast, at the mouth of the Coquille River estuary. The Bandon Marsh National Wildlife Refuge encompasses 889 acres and is divided into two units namely; Bandon Marsh and Ni-les'tun units.
The Refuge has the most extensive tidal salt, Marsh, in the Coquille River estuary, providing a good habitat for clams, fishes, worms, crabs, shrimp, etc. The Bandon Marsh National Wildlife Refuge is famous for the abundance of rare shorebirds such as black,-bellied plovers, red phalaropes, semipalmated plovers, dunlins, Hudsonian godwits, sandpipers, songbirds, egrets, raptors, herons, and more.
Visitors can enjoy the distant view from a platform at the Bandon Marsh Observation Deck which lies at the south edge of the refuge. Some stairs lead to the mudflats. This is the perfect spot to take great pictures featuring beautiful and rare flora and fauna. Visiting this picturesque Refuge is one of the top things to do in Bandon, Oregon.
Address: 83673 N Bank Ln, Bandon, OR 97411-9328, USA
22. Second Street Gallery
This is an art gallery established in 1983 and situated in the center of old town Bandon. Second Street Gallery is a great destination for art fanatics. A stop at this Gallery is one of the best things to do in Bandon, Oregon.
The Gallery was formerly a co-operation of a small group of local artists. Presently, more than 120 artists' works are featured in the Gallery. A larger percentage of the artists hails from Bandon, while the rest are from California, Washington, and Canada.
Carefully observe the art gallery and enjoy the splendid display of paintings, sculptures, collages, pottery, photographs, woodworks, silk, cards, metalwork, jewelry, glassworks, fiber, soap, wind chimes, candles, knives, etc. As soon as you step into the Second Street Gallery, you'll understand why it is a must-visit in Bandon.
Address: 210 2nd St SE Bandon, OR 97411, USA
23. Bandon Beach Riding Stables
In 1979, the adventurous Bandon Beach Riding Stables was established. The Riding Stables is a family-owned and operated venture offering guided horseback rides along the shoreline and across the Beach Loop Drive.
Helpful guides are available throughout the ride, providing helmets to all riders and matching them with their horse. Afterward, information and instructions will be disseminated to the riders before properly embarking on the horse ride. The ride covers about two and a half miles, including riding across a small hill to access the beach and riding through a short seagrass trail to get to the soft sand.
All rides are guided and on the beach where you can enjoy the tide pools, beautiful rocks, and caves.
There are other trails to traverse, while horse riding. Equestrians can also enjoy the magnificent scenery, and view wildlife, and sea life. Halfway through the ride, the guides will take a picture of you and your family.
However, you can still come along with your camera. Embarking on this adventure is one of the fun things to do in Bandon, Oregon.
Address: 54629 Beach Loop Road Bandon, OR 97411, USA
24. Sprague Community Theater
The Sprague Community Theater is a hub for art performances in Bandon City Park amidst the Barn Community Center and Bandon City Park. The theatre was constructed between 1999 to 2000 with the idea of Bandon Lion's Club and cash donations gotten from fundraisers and grants.
The theatre hosted its first South Pacific performance in September 2000 and has since been hosting comedies, dramas, dance recitals, musicals, numerous musical shows, the yearly Cranberry Festival's Cranberry Court coronation, movie festivals, memorials, and weddings.
Sprague Community Theater is stroller and wheelchair accessible and has ramps. The sidewalk level is where the entrance is, and comfortable seats.
And if you are searching for a place to hold your special occasions such as weddings, conventions, memorials, or award ceremonies, the Sprague theatre has got you covered.
The theatre has a seating capacity of 246, covering handicapped seating, a wide and comfy lobby, a full-service snack bar and sink, a coffee maker, a refrigerator, and others.
Address: 1202 11th St SW, Bandon, OR 97411
25. Bandon State Natural Area
If you are in for some nature adventure, then one of the fun things to do in Bandon, Oregon, is to check out the Bandon State Natural Area, a beautiful state park in Oregon, United States.
The Oregon Parks and Recreation Department manages the park. The park occupies a land area of 879 acres and is located 5 miles south of Bandon. You will be able to find the Oregon Coast Trail, which meanders through the nature park.
The nature park is available to visitors throughout the year. It features hiking trails, fishing and beach accessories, picnic tables, parking areas, bird-watching sites, and restrooms.
Three different entrances lead to the different parking spaces inside the park. The two in the south direction provide beach access and have no amenities, whereas the third, called the Devil's Kitchen, features seating benches, pathways that lead to the beach, picnic tables, and restrooms.
Address: 53969 Beach Loop Rd, Bandon, OR 97411,
Explore other cities in Oregon, check out our list of things to do in Medford, things to do in Klamath Falls, and things to do in Brookings for a fun time
Plan your Trip to Bandon
Bandon has numerous enchanting attractions randomly distributed across the town, majorly coastal features.
This list covers the top attractions in Bandon which assures a memorable experience for everyone. So pin this guide for your next vacation destination.