Chinatown is an eclectic and vastly populated neighborhood in New York City.
This neighborhood is said to have a population of about ninety thousand to one hundred thousand, with a high number of Chinese on the west side.
It comprises several southeastern Asian and Chinese restaurants with tea shops, antique stores, and markets.
Chinatown is open to people of different ethnicities or cultures despite being dominated by Chinese. It encourages tourists to swing in and explore.
Several amazing massage and facial spas in the neighborhood offer outstanding services. Let's explore the best spas in Chinatown, NY.
Best Spas in Chinatown, NY
1. Renew Day Spa
The moment you step into Renew Day Spa, you will be amazed by the amount of comfort and peace you will experience.
Renew Day Spa offers the best hot stone massage, foot reflexology, bodywork, aromatherapy, and more. They provide a place where clients can relax.
Each person is offered a treatment that pleases their soul, removes their burdens, and reduces physical stress.
These services are available for affordable costs. They leave you refreshed and get you ready to face the world.
Address: 10 Bowery, 2nd floor, New York, NY 10013, United States
2. Kimberly Spa
Kimberly Spa is an amazing location that offers you the break you deserve in Chinatown. It is a popular spa in the area.
Kimberly Spa is not like your regular Spa. It allows customers to gain points for foot and body massages.
Due to the love the Spa's staff have for their clients, they often close late to attend to all their clients.
The Spa is an important business that has become a part of the community. It has been offering unrivaled services, making it one of the top spas in Chinatown, NY.
Kimberly Spa is only about quality, satisfaction, patience, and empathy, with a fast-growing customer base.
Address: 28 Elizabeth St, New York, NY 10013, United States
3. San Zhegtang Relaxing Center
Another perfect addition to this list is San Zhegtang Relaxing Center, a standard spa in Chinatown.
San Zhegtang Relaxing Center has continuously received wonderful reviews from its past customers, which is one of the reasons for the steady increment in the number of visitors annually.
The Center is known for offering some of the best massage services in town, better than anyone you have ever had.
The therapists know which treatment is ideal for everyone, regardless of age. They are done in such a way that uplifts the soul and refreshes the body.
Aside from offering the best massage, San Zhegtang Relaxing Center provides a clean and conducive environment. It's no surprise it's one of the best spas in Chinatown, NY.
Address: 170 Canal St, 2nd floor, New York, NY 10013, United States
4. Foot Massage
Foot massage is an ancient tradition that has been unique to different cultures for many centuries in order to improve the state of mind and health.
It is an important remedy used by countless millions to reduce stress and relieve pain and anxiety.
The establishment, Foot Massage, is concerned with foot reflexology acupressure massage. It provides a relaxed environment with a team of professional therapists, creating a place that can be referred to as a sanctuary.
The Spa has a motto that is a totally relaxed mind and body. It has served hundreds of satisfied clients starting in 2003.
Foot massage operates from 10 am to 12 am daily. It is strategically located, making it easy for everyone to spot easily.
Address: 16 Pell St, New York, NY 10013, United States
5. Season Spa
Season Spa is devoted to offering customers the most amazing spa treatment in Chinatown. It is listed not only among the best spas in Chinatown but also in the state.
They offer fantastic facials and massages for reasonable prices, guaranteeing a run for your money.
The facility is prominent for offering incredible nail services and everything you need for an amazing experience.
Season Spa provides a place of serenity and total calmness, which helps you relax and relieve stress.
The Spa uses non-acidic, natural products of excellent quality, along with the immense skill of their employees.
The unique environment and the friendly services of its workers would definitely gladden your heart and make you come back for more.
Address: 165 Hester St, New York, NY 10013, United States
6. Hon Man Massage Therapy Company
Hon Man Massage Therapy Company was founded in 2014 as a microbial herb facility. It later expanded into what it is today due to the high request for Tui-Na bodywork.
The company is a highly loved Asian massage therapy facility offering the best treatments throughout New York.
One of their specialties is Tui-Na, which customers love. It also inspired the transformation of their business ideology into a reliable brand that satisfies customers
Hon Man Massage Therapy Company provides ancient Asian massage, which aims for the tendons and muscles.
This treatment uses martial arts and Chinese Taoists to actualize the eight laws of Traditional Chinese Medicine.
They welcome men and women to come in and feel as comfortable and relieved as ever before.
Address: 156 Canal St, 2nd Floor Rear, New York, NY 10013-4565, United States
7. Taiji Body Work – Chelsea
Taiji Body Work is tagged by one of New York city's premier massage and reflexology spas. It is a place you should absolutely visit.
This brand has about seven branches scattered throughout the state, including Chinatown, St. Marks Place, and Greenwich Village.
They offer the kind of services you might not get anywhere else, with a diverse list for visitors to choose from.
Taiji Body Work offers full body massage, hot-stone Messages, Reflexology, hot stone treatment, deep tissue, Swedish massage, or customize your own treatment.
The Spa also offers a special bonus that allows you to enjoy ten minutes free of charge. Additionally, all appointments must be made on time.
Clients are meant to come to the Spa at least fifteen minutes before the actual time scheduled for the appointment.
Address: 153 W 27th Street, New York, NY 10001, United States
8. You and Her Spa
You and Her Spa features licensed aestheticians with over twenty-five years of experience offering custom spa services.
It is located on the border between Manhattan's Lower East end and Chinatown. The Spa boasts of being a consistent and reliable brand that offers full-service professional care.
The Spa is known for offering incredible services and high-quality products for highly affordable prices.
You and Her Spa offers the best skin care & spa facials, Co2 Fractional Laser, threading hair, waxing, Luther, eye care services, and more.
The Spa utilizes certified spa tools, which have been used for decades throughout the world by experts, as they are dedicated to making their clients feel beautiful and relaxed.
Address: 18 E Broadway #603, New York, NY 10002, United States
Considering a vacation in New York, do not miss out on these attractions in Canandaigua, and Riverhead for a fun time here.
9. SaSa Cosmetic & Skin Care Beauty Inc.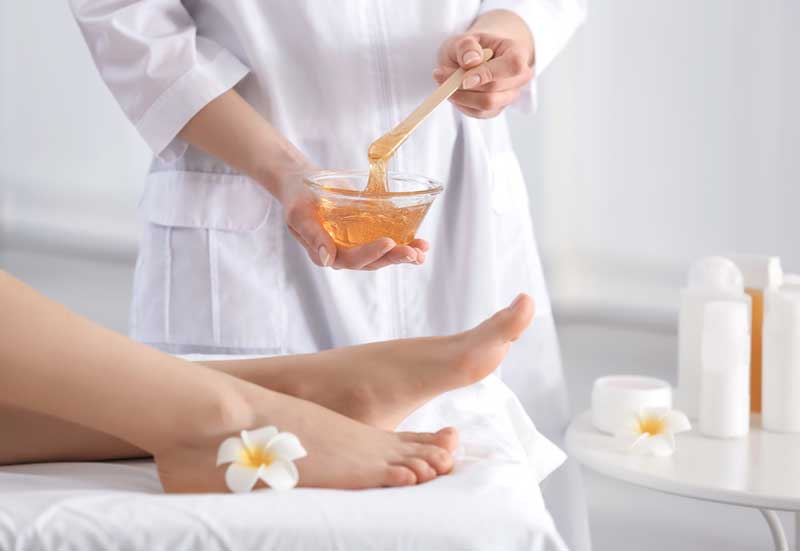 SaSa Cosmetic & Skin Care Beauty Inc., founded on August 1995, is another amazing spa in Chinatown. It has expanded throughout the region.
SaSa Cosmetic & Skin Care Beauty Inc. has existed for over twenty-two years, with about eleven stores in New York.
Several celebrity spokespersons, including prominent Hong Kong singers and actors, have represented the company.
They offer standard, highest skin care services, skin treatments, and types, including body slim, facial, massage, waxing, and more.
SaSa Cosmetic & Skin Care Beauty Inc. uses skincare products from Switzerland, France, Japan, and Germany.
Each store has numerous rooms for clients to relax and be comfortable while receiving their treatments.
Address: 23 E Broadway, New York, NY 10013, United States
10. E Unique Beauty
E Unique Beauty is a must-visit as long as you're in New York. It is a wonderful spa that is perfect for families, couples, and a group of friends.
E Unique Beauty is one of the best when it comes to body massage, waxing, acne treatments, aroma bath, and more.
They are also known for offering corrective skin care, permanent makeup, eyebrows tattoo, and so much more.
The Spa creates a serene environment, encouraging visitors to book appointments and have a fantastic experience.
Address: 17 Division St, New York, NY 10002, United States
11. Zuyuan
Zuyuan is inarguably an outstanding spa in Chinatown that offers services that cannot be gotten anywhere. The Spa is owned and operated by one of the most receptive and friendly people.
The customer service here is top-notch and has received many good reviews and recommendations from several people.
Zuyuan also gives opportunities for couples to massage, which guarantees every couple an unforgettable experience together.
The exterior and interior of the facility speak of nothing but high standard with a rhythmic and calm feel.
Address; 173-171 Canal St, New York, NY 10013, United States
12. Facial Spa Inc
Facial Spa Inc was established in 1995 as one of the most exceptional skin care facilities in New York City.
The Spa offers different skin treatments, hair removal, body treatments, and more. Facial Spa Inc. is uniquely decorated with a lush patio garden and interior lounge for a healthy state of the body and mind.
They utilize the latest technology for skin care and provide various treatments through the most professional beauticians.
Facial Spa Inc recommends accurate services and treatments. Their beauty consultant continuously reviews the culture of the clients.
They can also customize some treatments to cater to VIP customers' needs. The management intensively watches out for new ways to offer the best treatments and be amongst the best in the beauty industry.
Address: 172 Canal St, New York, NY 10013, United States
13. Rhemedy By Rhed Therapeutic Massage
Rhemedy By Rhed Therapeutic Massage offers massage cupping, Swedish, hot stones, reflexology, deep tissue, hot stones, and so on.
They also offer Thai yoga, aromatherapy, lymphatic drainage, thermotherapy, pre/postnatal massage, and lymphatic drainage.
The center provides a uniquely serene environment that nourishes your body and feeds your soul, along with a calming massage.
Rhemedy By Rhed Therapeutic Massage offers products that are sourced through organic and botanical means.
Address: 134 W 26th St Suite 750, New York, NY 10001, United States
14. Water Lily Spa
Water Lily Spa is a true definition of a place of relaxation and peace of mind, providing a program that focuses on clients and their well-being.
The Spa features only a team of professionals who cater to visitors' several needs and gives an appointment that suits their schedule.
They offer a limited number of massage therapies, including mind and body therapies, with a relaxation program that includes deep tissue massage, hot stone therapy, facials, and Swedish massage.
After spending most of your day exploring this beautiful city, stop by Water Lily Spa and get a foot reflexology with the old method of healing weak legs.
Water Lily Spa is available to help you reduce stress and increase creativity and energy to go about your daily activities.
They are open from 11 am to 9 pm every day of the week, so make sure you book an appointment and have a great time.
Address: 355 Broome Street. New York. NY 10013, United States.
Explore other cities in New York, check out our list of things to do in Rochester, and Things to Do in Watertown.
Plan a Trip to Chinatown
If you want to have great fun in Chinatown and explore all it offers, don't miss out on visiting some of its amazing spas.
Everyone deserves a little bit of pampering and relaxation once in a while. Fortunately, there are numerous outstanding spas in Chinatown, NY.
Visiting these spas and relaxation centers with your loved ones or significant other is way better. A rejuvenating experience awaits you!