Indian Rocks Beach is a small beach city in Pinellas County, Florida, United States. The city's population was 3,662 after the 2021 census. Indian Rocks Beach is also a constituent of the Tampa-St. Petersburg-Clearwater, FL Metropolitan
This famous beach area overlooks the Gulf of Mexico, stretching across three miles of coastal land. This coastal getaway location features mesmerizing sunsets, delectable seafood cuisines, pristine waters, and a comforting sea breeze.
During the 1920s, the city became a popular tourist/ holiday destination for wealthy people in neighboring cities, giving it recognition and leading to its development.
The large beach houses, charming little cottages, beautiful eateries, and many retail businesses ensure a pleasant visit. Aside from marine attractions, the area boasts many other worthwhile destinations; read further to see some of them.
Are you wondering what to do in Indian Rocks Beach? Here are the best and fun things to do in Indian Rocks Beach, FL.
Things to Do in Indian Rocks Beach, FL
1. Indian Rocks Beach Nature Preserve
Among your list of the best things to do in Indian Rocks Beach, FL, should be the exploration of Indian Rocks Beach Nature Preserve.
The Preserve is situated at the center is Gulf Boulevard, amid the 10th and 9th avenues. It is an excellent area to go for a stroll, especially if you seek the ideal location to capture glorious sunrise.
The main focus of this attraction is its boardwalk to the Intracoastal Waterway. It also offers chair rentals, free parking, and restrooms.
There is also a provision where you may wash off before heading back to your vehicle. If you travel with your pets, the area offers a dog park where they can play and exercise.
Indian Rock Beach Nature Preserve is relatively close to a popular spot for bird watching and dolphin sighting, so you might want to bring your camera.
Address: Gulf Boulevard between 9th & 10th avenue, Indian Rocks Beach, FL 33785, USA
2. Kolb Park
The location of the sulphuric rock spring that healed Chief Chick-a-Si became a historic landmark encompassed by Kolb Park. It is one of the best places to visit in Indian Rocks Beach, FL.
Kolb Park offers two covered playgrounds with swings, slides, and a merry-go-round that allow kids to play come sun come rain alongside lawn tennis courts and Skateboard ramps.
However, if all you want from a park is to chill and appreciate the green fields and trees, the area also features great picnic areas with tables.
Kolb Park is well-kept, safe, and also an appealing alternative to the beach. It has concession stands, candy stores, and ice cream trucks just around the corner.
The Park is also the venue for many local events, which makes it one of the city's treasures. Kolb Park is close to the Community Art Center and library.
Address:1508 Bay Palm Boulevard, Indian Rocks Beach, FL 33785, USA
3. Yoga at the Beach
Sometimes pent-up, physical, or mental stress can weigh you down without notice; a quick fix for this is a simple yet crucial yoga practice.
If you have had the feeling described above, register for yoga classes at "Yoga at the Beach." The classes are outdoors, where you can feel the warmth of the sun and the soothing effect of the sound of the sea waves.
The type of yoga taught here is none other than Hatha Yoga. The instructor is an expert with years of experience, so trust the process and see the results.
The Yoga sessions are available three times every week, so you can choose the one that suits your schedule the most. However, if you prefer indoor classes, you can attend the classes at Indian Shores Town Hall.
There is also Sony catch the potluck, which the yoga group organizes monthly, watching the sunset while sipping a glass of wine and enjoying a meal.
Taking yoga Classes at Yoga at the Beach will make a crucial addition to your itinerary of what to do in Indian Rocks Beach, FL, especially if the vacation is aimed at de-stressing.
Address: 22nd Avenue North Beach Access Between 22nd or 21st Ave North, Indian Rocks Beach, FL 33785
4. Florida Luxury Cruises
Create beautiful memories with your loved ones by going on a Florida Luxury Cruise, a private yacht charter company.
It offers a one-of-a-kind experience of the intercoastal waters of Clearwater, the Gulf of Mexico, and St. Petersburg.
You can choose from several lunch and dinner alternatives while cruising the beautiful Florida waterways. Breathtaking sunsets and wildlife, such as manatees and dolphins, may all be seen from the deck of a gorgeous yacht.
The yacht is under the command and care of a certified captain and an amazing crew who still gives you the best experience while guaranteeing your safety.
Florida Luxury Cruises meets all the mandated Coast Guard safety requirements and many emergency equipment like horns, life jackets, and strobes.
This escapade is kids friendly; and ensures that there are life jackets. It is open to kids below five years of age, but ensure to keep a close eye on them.
The yacht cruise can take 6-13 passengers; the shortest cruise lasts 2 hours.
Address: Holiday Inn & Suites Clearwater Beach S-Harbourside, 401 2nd Street, Indian Rocks Beach, FL 33785, USA
5. Slyce Pizza Bar
Slyce Pizza Bar specializes in stone-baked healthy pizza. This pizza hub's relaxed and warm setting appeals to tourists and locals.
The eatery also serves gluten-free and whole-wheat pizza doughs as healthier options. The restaurant's special, with pepperoni, green olives, pepperoni, and mountains of mozzarella toppings, is a must-try.
Aside from pizza, they provide delectable salads and appetizers that will tickle your appetite. If you pair your pizza with beer, you should try their many local artisan beers.
Slice Pizza Bar is one of the best go-to locations to get a quick bite while exploring Indian Rocks Beach, FL.
Address: 311 Gulf Boulevard, Indian Rocks Beach, FL 33785, USA
6. Chief Chic-a-Si Park
Chief Chic-a-Si Park is a well-known park among locals and regular visitors. It was named in honor of Chief Chic-a-Si, the Native American Chief.
This public park features large, well-maintained green fields, picnic spots with picnic tables, barbecue pits, and Bocci Ball Court.
However, the Park is renowned for its shaded gazebo pavilion, which visitors and locals frequently use to host family meetings and weddings.
Aside from its artificial amenities, reviews indicate that most visitors love the Park for its big shady trees that accentuate the picnic area, making it ideal for family activities.
Depending on the time of the year, you might catch the event where the Indian Rocks Beach eateries organize stalls for visitors and residents to showcase their best items.
Other times, there are events where you will see live musical performances by local artists and bands in the park's Gazebo pavilion.
Address: 4th Ave N & 2nd Street, Indian Rocks Beach, FL 33785, USA
7. Nekton Surf Shop
If you want to go surfing at Indian Rocks Beach but are concerned about which equipment to use, Nekton Surf Shop will get you set up quickly.
Nekton Surf Shop is a family-owned surf establishment that has been in business for over a decade.
To further assure you that they rent top gear, it might interest you to know that the owners' children, Shea and Cory, are well-known professional surfers who have won international championships.
Nekton Surf Shop rents stand-up paddle boards, single and double kayaks, bicycles, and skimboards for land and water sports.
Aside from rentals, the shop also sells souvenirs such as bags, apparel, jewelry, and other gift items that will remind you of your trip.
Address: 1313 Gulf Boulevard, Indian Rocks Beach, FL 33785, United States
8. Indian Rocks Historical Museum
One of the top things to do in Indian Rocks Beach, FL, is to visit its historical museum, especially if you are a history buff and would like to get an interesting insight into your tourist destination.
This little museum is an antique house featuring a 1950s-era kitchen and well-furnished rooms.
Aside from the numerous antiques and historical pictures, the exhibits showcase a wealth of information about the area's past.
The Museum covers a vast swath of American history, from the first World War through Vietnam. You will also see some lovely images of the 1940s to1950s lifestyle.
The Museum depicts the gradual growth of the city from its inception to recent times, focusing on Native Americans, population change, fishing, and survival techniques employed by the families who lived there in past times
The Museum is free to enter, but you may help the proprietors by giving and shopping in the gift store, which sells rare stuff, before leaving.
Address: 203 4th Avenue N, Indian Rocks Beach, FL 33785, USA
Florida makes one of the top places to visit in the United States; check our the list of things to do in Plant City, and things to do in Wellington for a fun time.
9. Clearwater Marine Aquarium
Clearwater Marine Aquarium is an educational establishment that saves and showcases various aquatic animals.
Visit the Aquarium's recovery facility and see the critters in the underwater viewing sections for a dry yet immersive underwater experience.
Winter, the dolphin that appeared in the Dolphin Tale films, is the star and main attraction of Clearwater Marine Aquarium.
You can watch the aquarium personnel feed and care for sea turtles, sharks, sea otters, dolphins, and other marine wildlife.
The site has received eco-friendly certification to offer tours and actions that promote sustainable practices. This attraction also provides safari boat cruises to the Intracoastal Waters.
Going to the Clearwater Marine Aquarium is among the best things to do in Indian Rocks Beach, FL, for an immersive experience of the marine world if you prefer not to get wet.
Address: 249 Windward Passage, Clearwater, FL 33767, USA
10. Anecdote Brewing Company
Anecdote Brewing Company is Indian Rock Beach's first microbrewery. It is situated in the center of the city. This establishment is an ideal location for a casual outing with friends on the weekends.
Apart from craft beers and other drinks, it also offers delicious snacks. Their menu features pies, hotdogs, sausages, cakes, ale, pale ale, wine, moonshine, stout, lager, and more
The facility boasts a lively atmosphere, offering many things, from watching sports on their screens to playing board & card games. Additionally, you shouldn't miss their trivia night.
The establishment gets visitors even during the hot summer as it is readily equipped with Air conditioning. People often forget it is a brewery until it is time to sample the craft beers.
The facility has ample seating and an outdoor patio for folks who prefer to chill outside in the open air. The staff is friendly and always respectful.
Address: 321 Gulf Boulevard, Indian Rocks Beach, FL 33785, USA
11. Contagious Fishing Charters
Contagious Fishing Charters is a boating company that provides its visitors with day-long and short-trip fishing adventures around the Gulf of Mexico
The captain has years of experience, so he is familiar with the best fishing spots on the water packed with various fish.
Bottom fishing on the 34' Express Sport Fisherman will allow you to capture lizard fish, toadfish, triggerfish, red grouper, and other marine species.
The staff (crew) and the captain love to create a welcoming atmosphere that contributes to the fun of the journey, with dolphins on the way in and out.
Most times, the value of the caught fish exceeds the expense of the excursion. Each journey has a maximum capacity of six people, except the captain and his crew.
Address: 401 Second St. N, Indian Rocks Beach, FL 33785, USA
12. Guppy's Restaurant
Guppy's is a well-known seafood restaurant. It offers a more casual, local atmosphere. There is substantially less traffic here compared to other well-known seafood establishments.
The food at Guppy's is to die for; however, its broad menu option that features more vegetarian meals gives it an edge over other restaurants.
If you are vegan, you will not regret trying Chef's well-liked Grain Bowl with pearled barley, tofu, and red quinoa.
This eatery also offers homemade fish spread on crackers, Swordfish tacos, shrimp fettuccine, lobster, and tuna poke, which attracts protein lovers.
Some appetizers, like lobster mac and cheese, are good enough to be eaten as whole meals, especially if you are a light eater.
Address: 1701 Gulf Boulevard, Indian Rocks Beach, FL 33785, USA
13. Simply Hooked
Tom Markham, who also serves as the skipper of Hooked, established the top fishing charter on Florida's Gulf coast. Tom Markham specializes in both offshore and inshore fishing.
Tom started fishing the Suncoast Waterway, clear Beach, Florida, in childhood with his father, he grew passionate about fishing, and now it pays the bills. So if there is anyone who truly knows the waters, it's him.
Charter fishing is fantastic in the surrounding waters from Tarpon springs down to Boca Grande, depending on the season and the migratory patterns of the various fish species.
Depending on the time of year and the observed migratory patterns of fish species, charter fishing is excellent in the nearby waters from Tarpon Springs to Boca Grande.
However, you can rest assured that you will catch some snappers and groupers in any of the seasons, climb aboard the boat and explore the marine world. Tom Markham has so many stories, experiences, and tips to share.
From March through April, the Amberjack and Kingfish are in abundance; from April through August, you can join the inshore shark fishing, while May to July is best for Tarpon or "Silver King" along the beaches
Reels and rods are all included in the charter's 32' p offshore open fisherman, along with a capable crew and hot numbers to get you to the fish. Additionally offered for a price are catered outings and numerous boat journeys to suit larger groups.
Address: Indian Rocks Beach, FL 33785, USA
14. A Boat Day
If you want to go on a private boat tour with your family, loved ones, or significant other, visit A Boat Tours and pick the trip you want.
The Boat Day offers several boats of different designs and passenger capacities, such as the Tahoe funship boat, Black Hurricane Deck boat, Platinum Funship Boat, Avalon Funship Boat, Premium Deck Boat and 41' Sailboat, and more.
Each trip has several activities; you only have to tell the captain what you want. You can watch dolphins, go snorkeling, or do shell picking.
You can visit some of the coastal mansions. You will also enjoy using the slide if you set out on one of the double-decker boats.
The company also allows its customers to host special events aboard their boats. All you have to do is make a reservation beforehand; events like Birthday parties, bachelorette parties, family boating weddings, and more are covered.
The shortest tours last between 4 to 8 hours. The tours are worth the cost. So don't hesitate to have a tour with your loved ones.
Address:198 Seminole Street Clearwater, FL 33755, USA
15. Splash Harbour Water Park
Splash Harbour Water Park is a great place to go if you wish to engage in outdoor recreation that does not require going to the beach.
This little water park is great for families vacationing with children. There are enough things to do to keep the little ones engaged for several hours.
Aside from the kiddies pool, there are swimming amenities for the young and young at heart, a play area for children, and a lazy river with various slides.
You have to spend at least $25 at Jimmy Guana's Restaurant on Wednesdays to be entitled to enter the park without paying the admission fee. You also get free passes if you lodge in the associated condominiums.
Splashing around with the kids at Splash Habour Water Park is among the fun things to do in Indian Rocks Beach, FL, on a hot day.
Address: 399 2nd Street, Indian Rocks Beach, FL 33785, USA
Florida has some of the best cities in the United States to explore. Here is a list of things to do in Largo, and things to do in Boynton Beach for fun exploration.
16. Rapunzel's Salon and Day Spa
This establishment employs the best techniques, products, and equipment to ensure its customers get the desired treatment and results. They have the most amazing customer service.
Some of the services offered by Rapunzel's Salon & Spa include massage, waxing, manicure, pedicure, hair cut & color, skincare, and facials and makeup.
The interior is stylish, classy, and elegant, with a neat waiting area, well-finished wood-like floors, and neatly stocked shelves containing numerous hair (AVEDA) and body care products.
If you seek a spa where you can have a full makeover, go to Rapunzel's Salon & Day Spa, they are available daily from 9 am through 5 pm.
Address: 1519 Gulf Boulevard, Indian Rocks Beach, FL 33785, USA
17. Seaside Seabird Sanctuary
Seaside Seabird Sanctuary is another destination where you can admire the hard work involved in animal rescues.
The primary goal of this establishment is to nurse the sick and injured birds back to health to increase their chances of survival when they are sent back to their natural environment.
In addition, this charitable organization has a store where you can purchase souvenirs to show your support for the establishment's mission.
Seaside Seabird Sanctuary uses its non-profit services as a means to reach and educate the public about the importance of wildlife and why the preservation of any form of life is necessary
If you are a bird enthusiast, visiting the Seaside Seabird Sanctuary is something you should do. However, your contribution is also appreciated.
Address: 18328 Gulf Boulevard, Indian Shores, FL 33785, USA
18. Island Surf Shop
Island Surf shop, established in 1997, serves the local surfers of Indian Rocks Beach. It is available for long hours.
The shop is seated directly opposite the beach, where it can easily be found. It is easily accessible and offers ample parking. Its passion and superior service have earned it quite a reputation among locals.
You will find whatever you need at this locally renowned surf shop, whether a longboard, paddleboard, surfboard or even skateboard.
They also sell beach clothes, gift items, and rental services. Some popular brands they carry include Volcom, Reef, Billabong, Sector, Quicksilver, Exile, and Lost.
Surfing involves being in the water for quite a long time, so don't forget to pick up a skin protection product from the surf shop.
Address: 309 Gulf Boulevard Suite B, Indian Rocks Beach, FL 33785, USA
19. Walmart
Walmart IRB is one of the biggest stores in the city. The franchise has close to 11,000 stores planted across the globe.
This store is number one if you search for a cost-friendly shopping center, and the sales area is brimming with a broad selection of goods.
If you need help locating anything, ask the friendly staff for directions; they might even give you viable alternatives if you do not see what you are looking for.
Like other branches of the Walmart franchise, this store features photos, pets, food, shoes, clothes, pharmacy, eye care, outdoors, and automotive centers.
Walmart accepts all legal forms of payment and also offers delivery services. You will most likely find whatever you are searching for at this store. There is ample parking,
Address: 1001 E Eau Gallie Boulevard, Indian Rocks Beach, FL 32937, USA
20. Surfside Hooping
Surfside Hooping is a fitness establishment that offers weight loss/calorie-burning exercise in a fun and entertaining setting through hula hoop dancing.
This establishment holds classes/ training sessions for people of all ages who wish to learn how to hula hoop with the help of their HoolaFit, certified trainer.
It doesn't matter if it has been a while since you hula hooped or have never tried. You will achieve success in no time here. The business offers LED light hoops for sunset activities.
You can use the adult-sized hoop to strengthen your core and develop better balance, flexibility, mobility, and coordination. This exercise can help you burn up to 400 calories quickly.
Exercising to music while dancing with a hula hoop is amongst the fun things to do in Indian Rocks Beach, FL, to lose some calories.
Address: Indian Rocks Beach, FL 33785, USA
21. Zen Massage and Yoga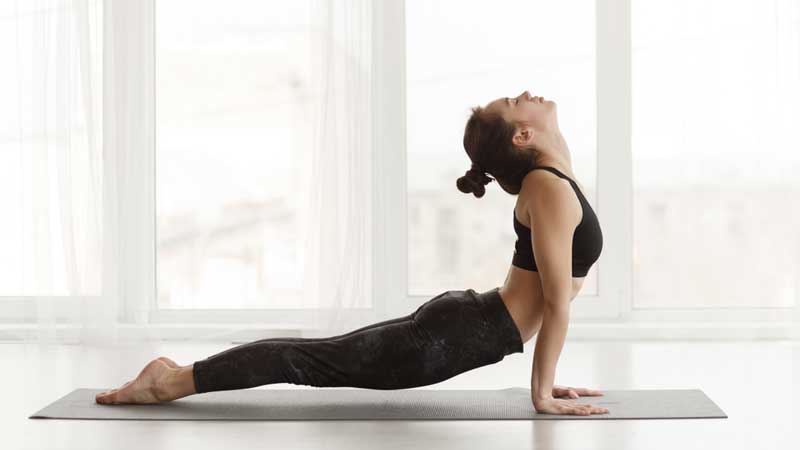 Zen Massage and Yoga is a well-known wellness center in Indian Rocks Beach that has been proven to yield positive and impressive results.
This establishment works based on the belief that the bodies of humans are the same but wired differently, hence the reason they customize treatments for different clients.
When you visit Zen Massage and Yoga, you can join the yoga class where the instructors focus on custom one-on-one.
Meditative yoga and therapeutic massage are combined at Zen Massage and Yoga to create a tranquilizing atmosphere that permeates the space. Each yoga teacher contributes a distinctive element to their lesson.
The teachers emphasize alignment and breathing while offering adjustments for each person and their unique requirements. Zen has a class for everyone, regardless of how many yoga classes you have taken in the past.
Address: 1401 Gulf Boulevard Suite 3, Indian Rocks Beach, FL 33785, USA
22. Beach Art Center
Beach Art Center (BAC) was opened in 1978. It was to inspire continuous learning in people of all ages, to empower and introduce them to the arts.
Workshops and seminars are available at the Beach Art Center for students of all skill levels. In addition, they provide a range of adult and children's events, such as art shows and summer camps.
Their one-year memberships provide discounts on most of its programs and workshops and free Open Studio hours in their main gallery.
Furthermore, BAC members receive discounts on submitting their artwork for sale in the Gift Shop and during Gallery exhibitions.
Everyone can benefit from being a member of the BAC. It is not mandatory to become an artist or not, as all you need to do is be a member.
Address:1515 Bay Palm Boulevard, Indian Rocks Beach, FL 33785, United States
23. Keegan Clair Park
Seated right before the head of the town is Keegan Clair park, a compact water park. It offers boat docks, picnic tables, playgrounds, and shade trees.
What makes the Park special compared to other parks is its role in giving boaters a place to stop and energize before continuing on their voyage.
Keegan Clair Park also provides access to amenities like shops and eateries. The Park's design entails docks that extend the park into the waters, making it unique.
The Park is ideally located near the triangle business district; the idea is to attract boaters to the community so they to spend their money here as a way of boosting the city's economy
The boardwalk is perfect for an evening stroll in the sunset with your significant other. For sports, the park has a volleyball court. Keegan Clair Park is undoubtedly one of the best places to visit in Indian Rocks Beach, FL.
Address: 3rd Avenue & 1st Street, Indian Rocks Beach, FL 33785, USA
Florida presents breathtaking attractions and activities. Explore some of its fun cities, here are guides on places to visit in Spring Hill, Cape Canaveral and Port St. Joe.
Plan Your Trip to Indian Rocks Beach
If you're searching for a relaxed beach community with all the amenities of a major coastal Florida resort for a weekend getaway with the Gulf Of Mexico area, go to Indian Rocks Beach, FL
You're in for a memorable sea adventure. With its unique dining businesses, numerous beach activities, and natural parks, you will never be short of fun and entertainment.