Looking for the best and most fun things to do in Visalia, CA?
Located in the foothills of the peaking Sierra Nevada mountain range, in California's valley is a city called Visalia. This place is probably the most sought-after location in the state.
Visalia was founded in 1852 and is surrounded by orchards growing almonds, oranges, and walnuts. The town has picturesque communities and stunning landscapes that provide an awesome place to visit and explore.
Catch a rendition at the historic Fox Theatre or explore 1,300 square miles of open space at Sequoia National Park.
Let's explore the best things to do in Visalia, CA.
Things to Do in Visalia
1. Explore Sequoia National Park
Spread under one of the most amazing natural canopies in the world, Sequoia National Park provides a special outdoor experience to its visitors.
You will be able to explore the awe-inspiring groves of giant sequoia trees in the park and even participate in activities such as climbing, hiking, swimming, biking, and fly fishing.
You will also find several times caves in the park, which are cool for an adventurous and memorable experience.
The park welcomes visitors of all ages who would want to spend a day here as it offers complimentary shuttles that link to all of the main sites in the park such that the younger visitors can access them with ease.
Ensure you stop by the popular General Sherman tree and Crystal Cave, where you see stunning stalagmites and stalactites lined up
2. Visalia First Fridays
The city of Visalia is usually very lively on the first Friday of every month. It is because this is when most art lovers and revelers weary from a long week come to the downtown area for a little evening fun.
The occasion of First Fridays has a good number of civic organizations as sponsors. It features exciting works produced by local and regional artists and showcased through many mediums.
The event was originally established to offer creative opportunities to the locals and takes place at the city's Creative Center.
The evenings allow for family-friendly activities and side excursions to local restaurants and bars for delicious food and refreshing drinks.
3. Visalia must-see: Downtown Murals
Visalia follows the path of many rural towns in looking to reawaken and revitalize their aging downtown areas with its local artists championing this cause.
The city has many large, unpainted, and nondescript surfaces that don't add to the local flair, making it the best place for upcoming artists to showcase their work.
The art revitalization began with one man but has today, it has morphed into a group effort that now incorporates diverse large, and powerful works created by several artists.
You will see most of the works along Main, Court, and Church streets. A handful of them are as large as billboards, so you would hardly miss them.
4. Giant Sequoia National Monument
Amongst the fun things to do in Visalia is to see the Giant Sequoia National Monument.
This monument consists of that surrounds Sequoia National Park. It is slightly different as they are under the management of the U.S. Forest Service instead of the National Park Service.
The groves are lesser-known but allow you to experience and absorb the beauty of these gorgeous trees and the encompassing landscape more freely.
For instance, visitors are permitted to hike the national monument with dogs, which is in contrast to the park, and they also allow for camping almost anywhere, so you can pitch a tent wherever pleases you.
You'll see many unique sites within the monument, such as the Converse Basin Grove, the Big Meadows/ Jennie Lakes area, and the Boole Tree Loop.
5. Barrelhouse Brewing
Barrelhouse Brewing is a must-visit attraction for visitors who seek pleasure. It features indoor and outdoor seating, a delectable assortment of tasty beers, and many gourmet food trucks arranged in its backlot.
Patrons who have visited Barrelhouse Brewing have loud and enjoyable music and the rustic but contemporary décor; everything sums to an awesome experience.
Their beers go from refreshing, light, and crisp with low alcohol contents to potent stouts and hoppy IPAs with shades of malt and chocolate.
They also have a few newfangled concoctions blended with fruit, like apricot and mango, that are tasty after a day in the sun.
6. Relax at Recreation Ballpark
Commonly referred to as Rawhide Ballpark, Recreation Ballpark is a baseball park that is worth adding to your list of things to do in Visalia.
Recreation Ballpark is home to the Visalia Rawhide – a minor league baseball team plying their trade in the California League.
It was originally constructed in 1946 but has gone through several renovations since then, now having a holding capacity of about 2,468 people.
Watching a match in this place is usually an enthralling experience with a fast-paced game, excited crowds, and with Tipper, the mascot Holstein Bull around.
The Rawhides wear the old-fashioned Mudville Nine uniforms once every season to preserve the tradition of the Mighty Casey – it is just an amazing thing to experience.
Address: 300 N Giddings St, Visalia, CA 93291
7. Have a cup of coffee
There are more coffee shops in California than in any other state in the union; however, coffee labs aren't much around and are well-spaced.
It may be as per excellence, but the founders of Component Coffee Lab have been roasting beans for close to a decade—and they are very much more serious than most.
Located downtown, Component does not use artificially flavored syrups (like most of their competitors) that tend to becloud the coffee's natural flavors.
They are specialists in single-origin beans that they roast in small batches, accounting for the crowds of coffee junkies drawn during their limited business hours.
They also offer cold drinks, more like a complete package!
8. Catch a show at Fox Theatre
The Fox Theatre was established in downtown Visalia in 1930 and rose to become an integral part of the community.
The theatre was where people came together to have a nice time. Though it shut down in the late 1990s, the iconic movie palace and theater were revived and reopened in 1999 as a live performance auditorium.
The theatre is such an electric theatre braced with a vibrant performing arts center, with Way Back Wednesdays and Throwback Thursdays among some of their most popular events.
Visit the Fox Theatre, who knows you might be in luck to see performances by the Sequoia Symphony Orchestra or any of the many other artists and entertainers who come throughout the year.
A visit to Fox Theatre is recommended as one of the cool things to do in Visalia, CA.
Address: 308 W Main St, Visalia, CA 93291
Also check out our list of things to do in Calabasas, things to do in Crescent City and cool things to do in Avila Beach, if you are planning a California road trip.
9. Participate in Visalia Christmas Tree Auction
Visalia Christmas Tree Auction is an annual Christmas tree auction that holds in the city of Visalia. The auction benefits charities supporting residents in need and has been in place for close to four decades.
Though many visitors may not want to buy a tree to get back with after their vacation, it remains a great way to support the community.
The event includes activities like a silent auction, dancing, and food and wine tastings offered by wine merchants and local restaurants.
If you are interested in making business connections or moving to town, the auction is an amazing way to meet some of the high-class personalities of Visalia.
10. Take the kids to ImagineU Children's Museum
The ImagineU Children's Museum is a family-friendly attraction situated in Downtown Visalia that allows children and those who are young at heart to test all facets of their imagination.
The museum motivates children through practical, interactive activities that are educational and fun.
You would see exhibits that would engage the kids for hours, including a Farmers' Market, the Grove Pick & Pack, U-Fix-It Garage, an outdoor area that teaches them about water, a castle, and a club, and a treehouse.
Others include an architect corner where they can build forts and bridges and an artist's room that allows visitors to carve out masterpieces from recycled materials. Of course, they can always take home the products as souvenirs.
Address: 210 N Tipton St, Visalia, CA 93292
11. Play golf at Valley Oaks Golf Course
Amongst the top fun things to do in Visalia, CA, golf lovers is a game at Valley Oaks Golf Course .
Valley Oaks Golf Course features three distinct 9-hole courses that provide traditional and contemporary layouts to golf lovers.
The course has 27 holes that spread amongst the least developed areas in town, including abundant lakes, large stands of pine and oak trees, and narrow fairways that lead to large, multi-tiered greens.
The most recent 9-hole section is built in the popular modern links-style of Europe and was completed in the mid-'90s.
There are some tee options for most players in every hole, making it very special.
12. Meet the locals at Visalia Farmers' Market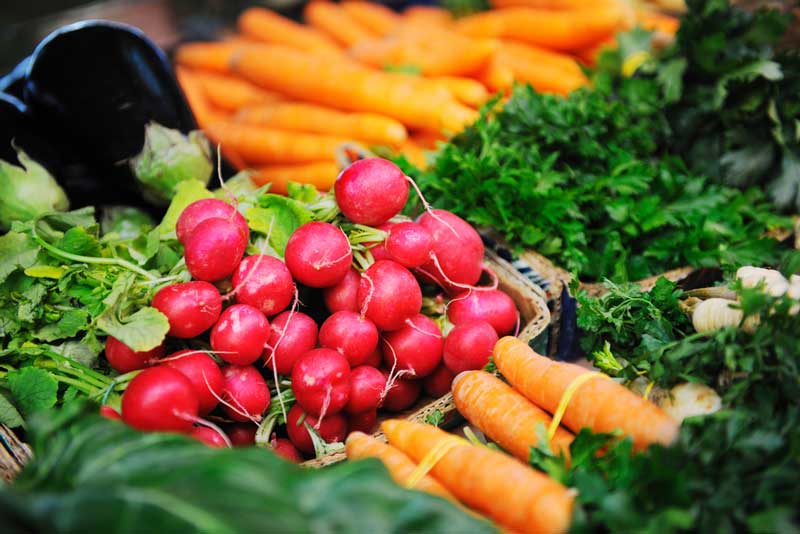 One wonderful way of interacting with the locals and supporting the local food system is by the Visalia Farmers' Market.
Located in the heart of California's Central Valley, the market sells seasonal fruits, vegetables, and much more from the many locally grown and produced items of the year.
Aside from the fresh produce, many merchants at the market sell handmade products, be it sauces and jams or home decor and jewelry.
It's an amazing way of getting to know the community, spending time with family and friends, and participating in fun activities.
The market also allows for live entertainment and a good number of food trucks which visitors can engage in while they are there.
Address: 2100 W Caldwell Avenue, Visalia, CA 93277
13. Have fun at Allensworth State Park
Next is Allensworth State Park, a park located just a 45-minute drive south of Visalia.
The town of Allensworth is popular for being the only municipality in the country to be established and rule solely by African Americans.
It was founded over 110 years ago by forward-thinking premiers, including a professor, a minister, and a US Army officer, from which it takes its name.
Attractions in Allensworth State Park include several restored buildings, like a library, the Colonel's home, a schoolhouse, and historic churches.
Though the town's population has significantly reduced due to a lack of potable water, it is an educational, unique, and fun place to explore. Plus, it's only a 45-minute drive south of Visalia.
14. Chill at Mooney Grove Park
Mooney Grove Park is a great place for outdoor gatherings and is generally known as Tulare County Park.
The park which came into reality in 1909 is a product of the combined efforts of John Tuohy and the community who purposed to preserve the beautiful green space.
It has gone on to be one of the most beloved outdoor parks in the area, serving not only as a place of preservation but also as a place of fun where people can spend the day.
Various participatory activities can be obtained here, including visiting historic on-site buildings, boating on the lagoon, picnicking, exploring pioneer villages, playing baseball or disk golf, walking the trails, or playing at the playground.
For fun things to do in Visalia, CA, add this to your checklist of places to visit in Visalia.
Address: 27000 S Mooney Blvd, Visalia, CA 93277
15. Forestiere Underground Gardens
Fresno is a city located about 60 kilometers north of Visalia on California Route 99.
It has a good number of lovely attractions, but if you are interested in experiencing a special kind of oddity, the Forestiere Underground Gardens are probably just the doctor's prescription.
The gardens and underground labyrinth of tunnels and rooms were initially constructed several years ago to offer protection from the cruel California sun.
A lot of them are about 30 feet below the earth's surface, where the temperature remains constantly cool all through the year.
This facility is located on West Shaw Avenue and can only be accessed as part of a guided tour.
Planning a trip to California? don't miss our checklist of fun things to do in Glendale, things to do in San Mateo and fun things to do in Redondo Beach.
16. Visit Adventure Park
If you are looking to have fun, head to Adventure Park.
Established in 2004, Adventure Park is one of the leading places to hang out in the city, staying high as one of the best things to do in Visalia.
The park occupies seven acres of space and is filled with modern attractions. It is also suitable for visitors of all age categories.
Some of the attractions include miniature golf, family go-karts, bumper boats, laser tag, laser maze, batting cages, an ultramodern arcade, and a designated Kritter Karts area for younger ones to enjoy.
After having a good time, get down to Kritters Funhouse Pizzeria for a delicious San Francisco-style pizza. They make everything in their kitchen using the freshest of ingredients including the dough made from their very own recipe.
Address: 5600 W Cypress Ave, Visalia, CA 93277.
17. Check Tulare County Museum Of Farm Labor And Agriculture
The Tulare County Museum of Farm Labor and Agriculture offers a great introduction to the region and it helps inform visitors of other activities.
This museum is located in Mooney Grove Park, the oldest county park in California.
The museum cuts across a wide range of history starting with the Native Americans who lived in the area — the Yokuts — down to all the different groups that helped establish Tulare County and the Central Valley.
It is quite a large museum property and includes many historic buildings like a reconstructed log cabin from 1854 and Surprise School (a one-room schoolhouse built in 1908).
If you would be around with the kids, they would have an enjoyable experience of the old caboose from the Southern Pacific Railway.
As you drive around the park, watch out for the brightly colored peacocks.
18. Learn about Vintage Press
Since its first operation in 1966, Vintage Press has stood out as one of the best fine dining establishments in Visalia.
The restaurant's food is awesome, the atmosphere is graceful and filled with genuine charm, and the service is flawless every time you go there.
Apart from the incomparable dining experience it provides, patrons can also master the art of preparing some of the restaurant's best recipes. Their chef, David Vartanian handles these sessions at special events.
Vintage Press has a wonderful menu, with items varying from garden fresh salads and enticing desserts to steak and premium quality fish.
Other popular items include blackened prawns, the wild mushrooms in puff pastry, the crispy veal sweetbreads, and the linguini pasta with mushrooms and spinach.
Address: 216 N Willis St, Visalia, CA 93291
19. Farmer Bob's World
One of the highlights of your trip to Visalia would be a visit to Farmer Bob's World.
Opened almost 90 years ago by Bob McKellar, the farm is an education aimed at giving kids and families a better understanding of where their food comes from.
The main point of this attraction is a tractor-pulled wagon ride. It goes through the orange groves with narration to get visitors engaged.
At Farmer Bob's World, guests will learn about the McKellar Family, the techniques of planting orange trees, and how the fruit is harvested each year.
After the tour is ended, you have a chance of picking oranges using clippers. Your knowledge about agriculture in general and particularly orange growing would increase.
For any family visiting the area, this must be a must-visit.
20. Brewbakers Brewing Company and Restaurant
Brewbakers Brewing Company and Restaurant started operation in 1999 and is one of the first brewing companies in Visalia.
They make savory brews and nicely prepared meals which to a very large extent have kept them busy ever since.
The building which houses the pub house has a rich history and it was the site of one of the first beer gardens in Visalia during the early 1900s.
They've got a top menu and some of the most sought-after items are the fish and chips, chicken alfredo served over pasta, homemade chili filled with tri-tip and beans, Brewbakers Ultimate Burger, and big breaded chicken strips that with a big heap of fries.
Address: 219 E Main St, Visalia, CA 93291
21. Visit an Art Studio: The Arts Consortium
If you want to learn new techniques within the art world, you should visit an Art Center. But, even if art isn't your thing, but still interests you, get down to one of the studios to observe and learn about some of the creations made by local artists of Visalia.
The Arts Consortium looks to bring together artists, art enthusiasts, and organizations to advocate, promote and offer opportunities to create and celebrate the arts for all visitors and residents of Tulare County.
You will see through leadership and innovation geared at preserving the cultural and creative diversity of the city through the building of a community where arts play a vital in everyday life.
Address: 808 N. Court St., Visalia, Ca 93291
22. Eat nice at Fugazzis
Fugazzis is a family-friendly and family favorite location with their restaurants dispersed over the Central Valley of California.
Patrons love it and they always go back time and again not just for the enticing food but also for the devoted staff and the hospitable service they render.
You would enjoy their full-service restaurant (located on Visalia's Main Street) as it has private rooms, a full bar, and weekly events such as Happy Hour and Taco Tuesdays.
Their menu includes popular items such as chicken piccata, truffle fries, bacon-wrapped seared scallops, the southwest chicken salad, Atlantic salmon filet, and the California bistro sandwich with thin slices of bacon, avocado, and steak.
Address: 127 W Main Street, Visalia, CA 93291
23. Valhalla Restaurant & Gift Shop
Established in 1982 by Elsie Casida and her daughter, Kim Payne, the Valhalla Restaurant & Gift Shop makes one of the cool things to do in Visalia, CA, for a dining experience.
The restaurant blossoms on their passion to serve tasty homemade Danish-influenced food prepared with fresh ingredients. They are well known for their quality desserts, meals, and other baked goods.
They offer varieties of breakfast and lunch options in their menu including favorites such as the Danish crepe-style pancakes, aebleskiver, Danish Sampler which has eggs, and medisterpolse which are homemade Danish sausages.
You would enjoy sides like beer-battered onion rings, macaroni salad, potato salad, or sweet potato fries to cap off any meal.
Address: 314 W Center Ave, Visalia, CA 93291
Want more of the beauty of California? check out our guides on things to do in Victorville, things to do in Monterey, and things to do in Beverly Hills for a memorable time in California.
Plan your trip to Visalia
It is no doubt that Visalia is the place to visit if you want an eventful and exciting vacation.
The experience promises lots of fun, thanks to the amazing museums, beautiful parks, lovely galleries, classy restaurants, engaging theatres, and many more attractions it hold.
Start making plans of visiting Visalia, pin this guide to guide your way through Visalia.
Safe travels!