West Covina is a city in Los Angeles County, California, It is situated about 31 kilometers east of Downtown Los Angeles in the eastern San Gabriel Valley. The city is also a part of Greater Los Angeles. West Covina does not lack in numbers as the population for the city is over 106,098 currently.
There are quite a lot of fun things to do in West Covina CA, some of the attractions you would find in the city are government infrastructures, excellent educational arrangement, Health care facilities, classy Business places, top-notch shopping malls and Plaza, quality transportation system, historical-cultural heritage, notable landmarks and sites, sports & fitness centers, museums & galleries, friendly and accommodating residents.
Have you seen the television show on The CW called Crazy Ex-Girlfriend? Well, if you haven't, it is an award-winning show which was set and shot in West Covina for all of the cast.
So, in this article, we would be going through interesting things you can get or hands-on or get involved when you visit West Covina.
Things to Do in West Covina, CA
1. Galster Wilderness Park
Galster Wilderness Park, a 42-acre wilderness park located at the downtown Tanglewood of West Covina. It is spanned with leafy trails, tall trees making it one of the best natural outdoor places in the United States.
The numerous trails and tracks in the park make it an ideal location for hiking and nature walks. While on the "sight-seeing" course, you can even take some rest under the tall leafy trees. There are even some ghost stories told by lone wanderers at night, I bet you would want to check up yourself.
In addendum to the nice views of the surroundings, there is also a museum and an educational center, both located in the park. Here, volunteers with valuable knowledge in minerals, animals, and indigenous fossils educate and sensitize visitors during their monthly programs.
Where else can you find natures touch in this raw fashion? Visit the Galster Wilderness Park to get views and experience of the area.
But, I won't forget to tell you it is not for a family picnic, its raw nature.
Address: 1620 Aroma Ave., West Covina, CA. 91791.
2. Water Lantern Festival
Water Lantern is a type of lamp that floats on the surface of the water and has its origin in India. But then, Buddhism spread the use of the lantern and its accompanying ceremony -Water Lantern Festival -to East Asia, Southeast Asia, and American.
The festival is strongly believed to inspire the human spirit.
It is celebrated by family, friends, and strangers alike all around the globe and the experience every time is incredible. Often celebrated at night, this occasion emotionally unites a lot of persons irrespective of background, age, or discipline.
It is strongly believed that your sailing lanterns carrying messages of hope, love, healing, peace, dreams, and connection. And there is a communication with the waters.
Do include this on your checklist of things to do in West Covina
Address: 750 Santa Anita Ave
3. Plaza West Covina
If you would love to do some shopping in West Covina, the best place to visit in the area is Plaza West Covina.
This is a shopping mall that is owned and managed by Starwood Capital Group in West Covina, it features some of the best shopping outlets to get the best of items.
This mall features up to 185 shopping outlets which cuts across stores, restaurants, shops, gym centers, and lots more.
Take a tour through some of its anchor stores such as Best Buy, XXI Forever, JCPenney, Nordstrom Rack, and Gold's Gym.
When you are done shopping, move to its food court in the second level which features kiosks for food and drinks as well as restaurants where you can get some rest with a nice meal.
This makes one of West Covina points of interest which you should take to exploring during your stay in this city.
4. The Lakes Mall
If you follow the musical comedy-drama series, Crazy Ex-Girlfriend?, I bet you are familiar with the mall bearing multiple stores of diverse services rendered.
The Lakes Mall Offices is one of the most frequently used set in the show and most of the characters (likes of lady Rebecca Bunch, White Josh, Greg Serrano, Josh Chan, Heather Davis) all work there.
Established and opened in the year 2001, in the city of Muskegon, Michigan. The mall was developed by CBL & Associates Properties and is owned and managed by Namdar.
This awesome structure features over 60 retailers with over 100 stores in just one floor! Since its commencement in 2001, it has become the most popular in the city, beating the Muskegon Mall and houses power stores in Bed Bath & Beyond, Men's Wearhouse, and Dick's Sporting Goods.
Visit the mall today, make your purchases and even have the perfect opportunity for a photo with your favorite characters on the Crazy Ex-Girlfriend.
5. Cortez Park
Relaxation should be an important part of one's schedule. The reason is very simple, If you overburden your system, it would certainly breakdown. The time might be sooner than later, hence the need to take a break with some good chills.
Cortez Park is a well-known park in West Covina, due to the uniquely branded services they offer. The classic environment merged with attractive activities in various areas of the park makes it one to beat.
I'm pretty sure you would love to enjoy the vast number of playgrounds (which covers all age categories) or the outdoor fitness center (if you wish to build fitness) or the trails (if you want to go biking).
The grassy rolling hills makes Cortez Park a good choice and should be tops of your list are you looking for a place to relax or have a picnic with your family.
Address: 2441 East Cortez Street, West Covina, CA 91790
6. Glendora Historical Society Museum
The Glendora Historical Society Museum (GHS) which is just a 15-minutes drive outside of West Covina was established in 1947. The museum is a privately funded nonprofit organization that is based in Glendora.
Just as their motto "Preserving Our Heritage", they have been on the duty post of helping to preserve the heritage and history of the people.
In the museum, you would find a heterogeneous mix of items spanning through the 1800s and the 1900s.
Can I dish out a tip of what you would come across?
Alright. Some furniture, office equipment, documents, photographs, household accessories, home and farm tools, range of historical mannequins, paintings, and several types of clothing are the least of what to see.
The progress of the museum development can be traced back to 1915 when the "American-La France fire engine" was a state of the art firefighting equipment for the city of Glendora. Next on, a new building was erected behind it in 1922. You will find photos of the museum passing through different stages of development, with their history stories backing them up.
The Society has been growing in leaps and bounds and has a direct connection with residents. There is also the place of partnership, so go check them up with your family!
Address: 314 N. Glendora Ave, Glendora, CA 91741.
7. Boba Tea Lounge
Here is another reference to Crazy Ex-Girlfriend, You would recall that Rebecca and her love mate Josh Chan often sat in an unspecified park and sometimes enjoyed cups of some traditional Taiwanese bubble tea.
The Boba Tea has multi-colored bubbles gracing the top and makes it very and attractive not just at sight but in taste. The tea comes in a wide range of delicious milk tea mix and filled with bob traditional tapioca pearls.
You want to have some real-life taste of this tea, then head straight up to Boba Tea Lounge in West Covina.
Address: 453 S Citrus Ave, Covina, CA 91723.
8. Catalina Island
Santa Catalina Island is a rocky island situated at about 47 km southwest of Long Beach, California.
The island has got some huge stories told about its history, along with one I would say. For over 7,000 years, the island has had inhabitants dwelling in it. However, as part of the story, there is a blend of territorial claims of the island among some nationalities.
Some set of Europeans from the Spanish empire were the first to step foot there and claimed it, before it was transferred to the Mexicans and then the United States.
The island has served as a stop for smugglers, gold diggers, pirates, hunters, the Union army, and missionaries. Catalina's history as a resort destination began about 125 years ago.
The island being a host to a Mediterranean climate encourages visitation all year round. Though the summer (which overall is the warmest time of year on Catalina) attracts more people. The weather to say the least does not affect business places, they are always open, and so you can visit the island any time of the year.
Getting around is never an issue as most visitors and locals make use of their feet, a bike, or golf cart.
9. Raging Waters
Does the name ring any bell? "Raging Waters", well don't be scared. Its name sounds just like it is.
Raging Waters is a chain of three water theme parks in Sacramento, San Dimas, and San Jose and is located in Los Angeles County, California.
Owned by Palace Entertainment, it was founded on June 18, 1983, and in 2011 was declared as the largest water park in California.
The three parks are generally shut down during the winter period, they've got all special attractions. Some of the attractions include Aqua Rocket, Amazon Adventure, Bermuda Triangle, Dark Hole, Dr. Von Dark's Tunnel of Terror, Dragon's Den, DropOut, FlowRider, High Extreme, Neptune's Fury, Ragin' Racer, Splash Island Adventure, Vortex, and the Wave Cove. Most of these are water slides.
So the variety of creative water slides (both classic and tubes) and of course the water pools makes it everyone wishes especially on a hot summer day.
Address: 111 Raging Waters Dr, San Dimas, CA 91773.
10. The Hollywood Bowl
The Hollywood Bowl is an amphitheater sited in the Hollywood Hills. Since its inception in 1922, the Hollywood Bowl has premiered numerous great live music in Southern California. From across the face of the earth, aside from the individual topnotch performances, amazing talents having blended as a team has put up grand shows which were/are hosted in this theatre.
Located on a hillside, Hollywood Bowl has its distinctive feature in its bandshell and notable set of concentric arches coming through the ranks between 1929 and 2003. But in 2004, it was replaced with a larger one and in 2011 was named as one of the best sites for live music in America.
Visitors are allowed to picnic. So, you can enjoy your wine to a toast inside the amphitheater or any point throughout the grounds. Why don't you get that family picnic before or during the performance?
Address: 2301 N Highland Ave, Los Angeles, CA 90068.
11. Ink Bombers
The Ink Bombers was founded in 2007 as an art business and is located in San Gabriel Valley, California.
The company specializes in creating awesome designs for any target industry and demography were local or beyond.
They give you professional design services flowing through fluid ideas and dynamic skills. Go check up their arts, photography, sketches and digital design
Do you love art? Then, here you have those who share the same passion with you. Even if you don't love arts, you would like their designs, this makes what to do in West Covina for arts lovers and should be on your checklist of things to do in West Covina.
12. Palm View Park
There is no doubt that there are a couple of parks established in West Covina, but there is a unique difference between Palm View Park and the rest.
You would find facilities like Baseball Fields, Children's Play Areas, Community Centers, Fitness Zones, Picnic Tables, and Restrooms. The picnic tables are not left out and the several aircrafts parked in the park.
Of special note is the F-86D Sabre single-pilot fighter jet designed by North American Aviation of Inglewood, California. For most of the 1950s, the F-86D played a very huge role in the defense of the United States mainland defense. It had two world records for speed at the time.
This particular jet has been the joy of many children over the years. Especially for aeronautical prospects, they have had some good grooming from this park. They go in there and play imaginary missions.
Give you kid that treat!
Address: 1340 E Puente Ave, West Covina, CA 91790.
13. Ancient Thai Massage and Spa
One of the fun things to do in West Covina, California is a visit to Ancient Thai Massage and Spa.
The Thai massage is a traditional healing system that integrates three techniques, the acupressure, the Indian Ayurvedic principles, and assisted yoga postures.
This practice dates back to thousands of years but is regulated by the Thai Ministry of Public Health's Department for Development of Thai Traditional and Alternative Medicine.
In this, there are no oils or lotions and if you are a discreet person, they've got you covered. Here, the recipient wears comfortable loose clothing, and to receive treatment he/she lies on a mat or firm mattress on the floor.
Massage rooms are not necessarily private as there can be a large number of recipients receiving treatment at the same time.
So, do well to walk in and get not just your muscles stretched but mind relieved.
Address: 2550 E Amar Rd Ste A3A, West Covina, CA 91792-2231.
14. Duarte Historical Museum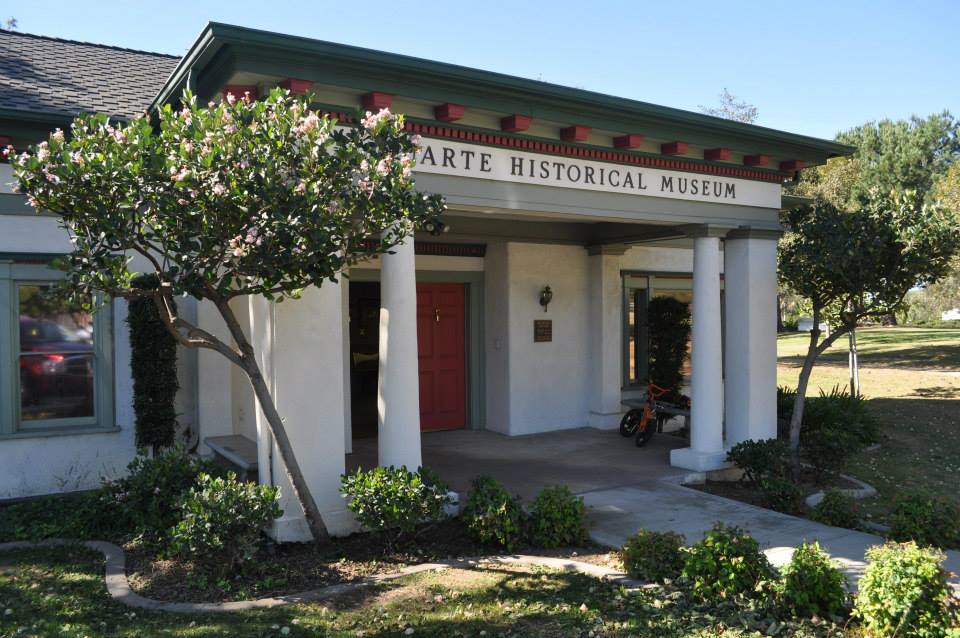 This museum is just on the west side of the city and is an easy drive to the neighboring Duarte.
The museum tells the story of the life of ANDRES DUARTE. It is a walk from his birth to the present and covers a wide scope of areas, ranging from roadside architecture to businesses, demographics, government, history, and industry in the region.
In the museum, expect a display of some artifacts such as furniture, paintings, photographs, and wood (trees), this makes what to do in West Covina, Carlifornia for some fun history tour, it will make a perfect add to your list of things to do in West Covina CA if you enjoy a bit of history.
Address: 777 Encanto Pkwy, Duarte, CA 91010, United States.
15. Hollywood Boulevard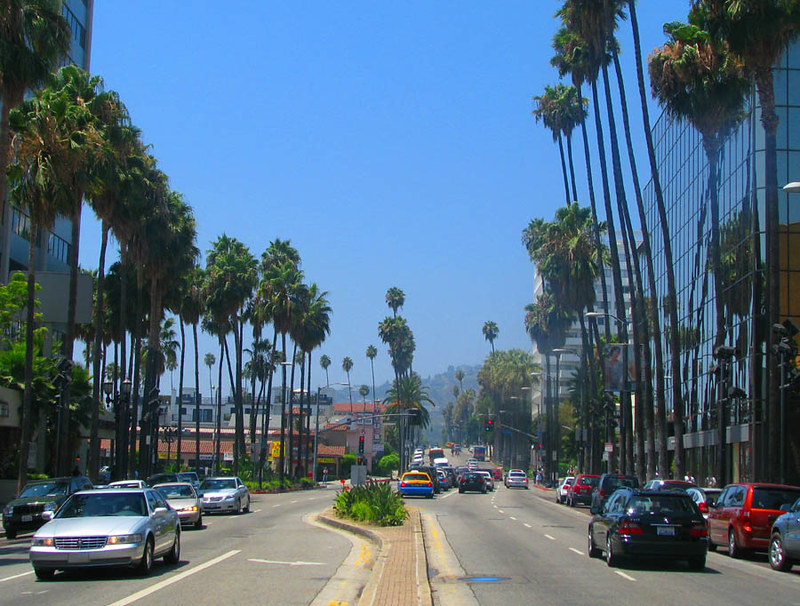 The Hollywood Boulevard is just a few miles drive from West Covina, you can add this on your itinerary of places to see during your visit to West Covina.
A Street that famously plays host to several landmarks in the LA county. There you would find the Hollywood Walk of Fame, Club dance school, numerous shops, museums, eateries, Paseo De La Fema, and the Kodak Theatre.
The last distinguish the Hollywood and Highland entertainment complex. It is normally a busy place, often filled with tourists and you could find some of your favorite celebrities there.
16. Hurst Ranch Historical Center
One of the best things to do in West Covina is a visit to Hurst Ranch Historical Center.
Well known for its history, the Hurst Ranch Historical Center is the perfect location for fun and learning. There is a museum that accommodates all ages and is masterfully designed to give all visitors that special experience they have longed.
Visitors learn about the old farming (100 years) and irrigation techniques and they can relate it to the modern materials, methods and technologies applied today. There are other side activities like exploring the crop fields and learning how butter is churned- which the kids would love.
So, you see? A good spot for tours, field trips or family excursions. More often are special occasions and festivals there too! So go check them out if you are in West Covina.
Address: 1227 S Orange Ave, West Covina, CA 91790.
Amongst the fun places to visit in the United States is Maine, this State will meet you with lots of fun attractions and activities, here is a guide on the best & fun things to do in Maine for a perfect vacation in this part of the United States.
17. Del Norte Park
Del Norte Park is a state property, it is managed by the California Department of Parks and Recreation It is close to the Pacific Ocean and with the natural trees giving that great scenery.
It was opened in 1925 at about 19 acres but is now expanded to 31,261 acres.
This is a perfect place to have some outdoor time with loved ones as you enjoy its scenic views.
Visit the park to have the experience of a lifetime, it makes one of the fun things to do in West Covina.
Address: 1500 W Rowland Ave, West Covina, CA 91791, United States
18. The Taylor House
I so love crafts and I could go at any length to see displays of awesomely created craft. I do make some and hope to add more creativity to my work. Let me introduce you to the "The Taylor House".
It is located at Heritage Park and was established in 1912. The house is a farmhouse that has existed over a century of years with is it's own being transferred to different families and individuals been restored to its historical beauty in the community.
It is a craftsman house born out of the passion of Arts and Crafts movement. And by that means it is open and the materials used in its construction is outsourced locally. A visit to this place is would be an intriguing one.
Address: 3510 E. Cameron Ave., West Covina CA, 91791
19. Big League Dreams
I would make mention of the movie again Crazy Ex-Girlfriend. You remember Home base? The location of the bar in the show was Big League Dreams.
Big League Dreams is the operator and premier developer of recreational sports facilities in the United States.
You might be pretty much aware, It has come up as the "Best Sports Complex in America" by the Sports Complex Owners and Developers Association.
The park is a public-private partnership and features a replica of the major league soccer baseball sides like Chicago Cubs, the Los Angeles Angels, the Los Angeles Dodgers, and of course New York Yankees.
While baseball and softball tournaments are being housed in the facility (even the indoor soccer area), entry into the facility is FREE during the day. I bet you never knew.
So, why not get the feeling of the sport environment for yourself.
Address: 2100 S. Azusa Ave. West Covina, CA 91791.
20. Bowlero West Covina Lanes
Brunswick West Covina Lanes is ranked as the number one bowling center in the whole of West Covina. The center has got an astonishing 50 bowling lanes from which you can make your choice.
There are 9 billiard tables, a snack bar, and banquet service (to help combat hunger).
Some other features are: 56 bowling lanes, arcade, on-site pro shop, sports bar, private lanes, private rooms, lounge area, wheelchair accessible.
They also have arrangements to accommodate your corporate parties, kids' parties, teen parties, and social events. This makes what to do in west covina for fun lovers and should make your list of fun things to do in west covina during your visit.
Address: 675 S Glendora Ave, West Covina, CA 91790.
21. The Cove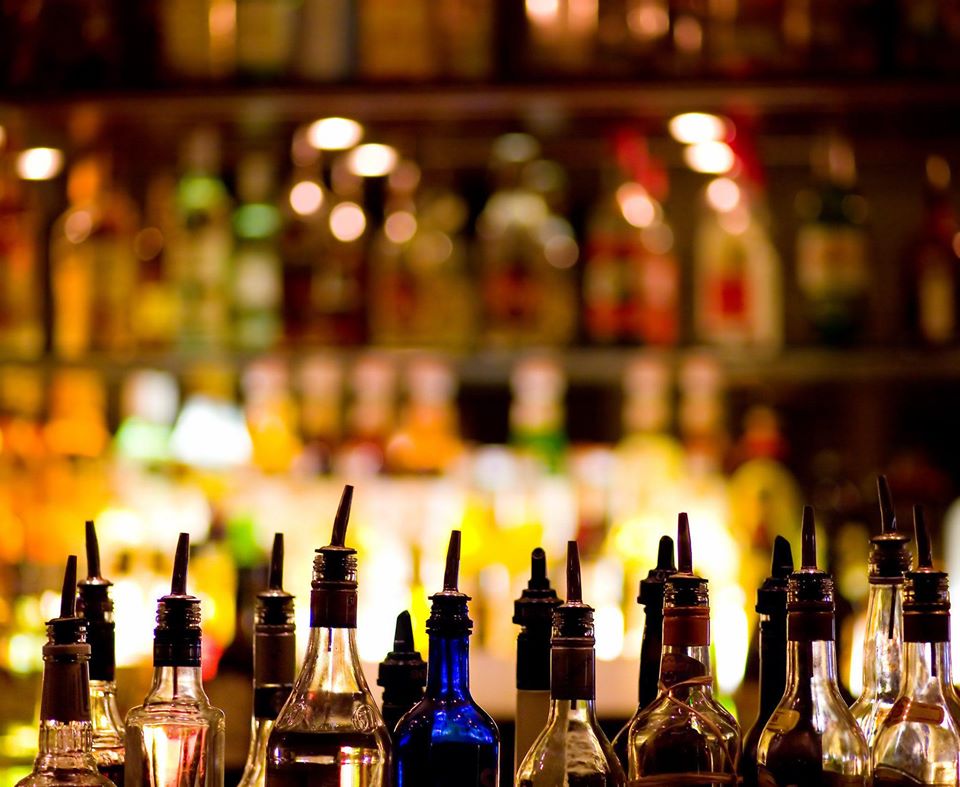 Established in 1953, the Cove is a home for classic contemporary & craft cocktails.
Perfectly prepared cocktails to nourish your body system and give that feeling of life and energy again. You can hang around with your friends or acquaintances under their dimly lit, low-key space arena.
This makes what to do in West Covina at night, Cove Cocktail is the best way to spend your evening in the area.
Address: 146 S Glendora Ave, West Covina, CA 91790, United States.
22. Serenity Zen: Massage & Reflexology
Would you need a massage during your stay in West Covina? Then, Serenity Zen is there for you, this makes one of the best things to do in West Covina for a relaxation time.
They believe that routine massage therapy is an important part of life. It is a therapy once your mind is accessible!
The environment at Serenity Zen is designed for top relaxation. Some of the services rendered are Foot Reflexology, Body Massages, or Combinations.
Enhancements such as Hot Stones, Menthol Balm, and/or Essential Oils can be added to any of the earlier stated services. This would increase the depth of healing.
Go for that massage, it is your body you know?
Address: 423 N Azusa Ave, West Covina, CA 91791, United States.
23. Foothill Transit
Foothill Transit offers high quality, award-winning and environmentally friendly public transportation options.
They've got innovation, very clean buses which are manned by drivers who are always courteous and on time.
For a quality and flexible ride within the city, chose Foothill Transit whenever you are in West Covina.
Address: 100 S. Vincent Ave #200, West Covina, California 91790.
24. Magical Playground
The Magical Playground is a place for the younger folks in the West Covina area.
All facets of this playground is situated indoors, making it a perfect place for children of all age brackets – including toddlers and babies.
The facility is properly equipped with a variety of toys for the children to play with as well as side attractions like the bouncing house which the youngsters certainly enjoy and a multi-colored caste castle system set up for more fun.
The Magical Playground is the perfect venue to host your child's birthday party even on a rainy day.
Host any other fun event and it would be a treat of a lifetime. Also open for holiday parties and anniversaries are all welcome, this should not be missing on your itinerary of things to do in West Covina CA.
What are you waiting for? Reach out to them for a booking and just as its name sounds- you would be sure a magical adventure!
Address: 1208 W Francisquito Ave. Suite F, West Covina, CA.
25. Emanate Health Family Medicine
I would want you to imagine going through a majority of your life stages with the same primary care doctor being your confidant. He would for sure have your history and medical cycle easily, either going forward or backward. With this, he knows how your body system changes with your corresponding age.
For residents of West Covina, this is what you stand to gain at Emanate Health Family Medicine, this is what they offer the community at large (including visitors).
Their services cover all age groups and do include; Lab services (cholesterol tests and other blood work), Mental health counseling, Pediatric care (well-child checkups and immunizations), Physical examinations, Preventive care, Well-woman care, (gynecological exams, prenatal care, maternity services).
You can always book an appointment by getting in touch with them for any health-related service in West Covina
Address: 1135 S. Sunset Ave., Suite 401, West Covina, CA 91790.
26. Juice n' Bowls
Get the best served Acai Bowls, Juice Bars, or Smoothies at Juice n' Bowls. Pickup or delivery options are both activated to suit the customer
They've got smaller menu sizes so be sure to receive your orders fresh. This policy encourages simplicity and allows the company to choose higher-quality ingredients that do not stay in a fridge or shelf for a long time.
Also, this company has thoughtfully combined the idea of giving out a gift with the flexibility of money transfer.
One can send money by the purchase of gift cards with a suggestion to use it at Juice n' Bowls and the recipient redeems it.
Address: 2694 E Garvey Ave. S West Covina, CA 91791.
A vacation in Galway will meet you with lots of historical landmarks, if you would want a trip back in time, this is the best place to visit, here are some fun things to do in Galway, these includes attraction sites and activities you should not miss in this part of the world.
27. West Covina Christian Church
A community church located in the heart of West Covina, in Southern California's San Gabriel Valley. With a mission of getting people to one another and then to God.
The people in there are very passionate about spreading God word and creating that awareness that He is above all else in our lives, church, and community.
You can do well to worship there during your visit to West Covina.
Address: 1100 E Cameron Ave, West Covina, CA 91790.
28. BurgerIM
Looking for where to get some Burgers (American or Traditional) or Sandwiches in town?, visit BurgerIM.
Some services rendered include outdoor seating, delivery, takeout, sit-down dining and curbside pickup,
Give yourself, family, and loved ones that special treat today at BurgerIM.
Location: 301 S Glendora Ave, West Covina, CA 91790. Phone: (626) 699-1088
29. The Agency
Are you in West Covina for a business or would you need a real estate agency in the long run?
"The Agency, LLC" has operated over 12 years in the city is there for you. They are a full-service financial center and Lifestyle Company which professionally represents her clients nationwide in a broad spectrum of classes, including income tax, audit protection, and credit repair services
It is a company with a verified license in tax Services, Real Estate Services, and Debt Relief Services with proofs and results shown from diverse client testimonies.
Another applause is that they maximize the relationships around the conventional (traditional) and the new media sources to a perfect blend in offering top-notch solutions.
Why don't you allow them to come in and fix your tax and credit issues while you have a peaceful stay in West Covina.
Address: 1315 W West Covina Pkwy, West Covina, CA 91790.
30. Bronco's Grill
One of the best restaurants to have a relaxing time enjoying the best of Mexican seafood in West Covina is Bronco's Grill.
This makes a place to go with friends or loved ones either for a casual drink, football game, or a romantic treat.
Bronco's Grill is always ready to serve you, as they open in the early hours of the morning and stay late at night serving breakfast, lunch, and dinner.
The Bar section presents some of the best wine selections, cocktails, beers as well as whiskeys. Get to try out the Michelada, this is a Mexican cocktail know to be the most popular in the house.
Their menu presents meals such as oysters, tacos, beef and chicken fajitas, seafood cocktails, fish dishes, and enchiladas.
This makes one of the best places to spend some time in west covina, it makes what to do in West Covina for a good meal, do check them out during your visit.
Address: 969 S Glendora Ave B, West Covina, CA 91790, United States
31. Dang Paddles
Get absolute wooden designs in the most amazing way you could ever think of through Dang Paddles.
Established in 2012, with the sole aim of providing the best custom paddles for Greek organizations as much as possible. They've gone ahead to fulfill it, in professionally designing their paddles with symmetry in mind.
I was inquisitive about the progress made and I was made to understand that this idea of caught waves following popular demand from family, friends, and the Greek community.
Why don't you visit to check up some of their products like custom Greek paddles, key chains, and other wood related gifts? They are all the sickest art at an affordable price.
Address: 12981 Ramona Blvd Suite A, West Covina, CA (2020)
32. Cameron Park Recreation Center
One of the most highly rated recreation center in the whole of California. Graced with ultra-modern facilities, the Cameron Park Recreation Center is undoubtedly on top of the game.
Let's take a close look at some of the facilities in the center. First is theThe Gymnasium which has the capacity of housing over 200 persons in one sitting. Diverse sports activities such as basketball, indoor soccer, volleyball, and more are played in this beautiful gymnasium.
Here is a regulation-sized basketball such that its size can be adjusted. The gym is open for both kids and adults.
Another is the Assembly Hall, it is the perfect auditorium for different events ranging from individual to cooperate, community programs to weddings and parties.
This auditorium can further be divided into three smaller areas. This is made possible through a button that moves sound-dampening panels from the floor to the ceiling.
Full Assembly Hall, Classroom (for trainings and meetings), Dance room (with yoga mats), a well-equipped kitchen having all commercial appliances intact.
Let's not forget that visitors can make proper use of the game room with arcade games, billiard tables, ping pong tables, and televisions all available.
Address: 1305 E Cameron Avenue West Covina, CA 91790.
33. Friendship Park
As its name implies, Friendship Park is a good outdoor recreation hub that promotes friendships among West Covina, CA, residents, and its visitors.
The playground at this park is equipped with colorful slides and swings, a sandbox, and more. In an era where kids are usually stuck inside their tablets and video games, the park offers a platform to get much-needed exercise.
The Park also features a baseball diamond, and the field is Ideal for a game of tag and frisbee-throwing and catching with your friends, loved ones, or furry friend since the park is dog friendly.
You may pack some lunch you enjoy with your loved ones on the Picnic tables; you can also bring in the steak to grill on the park's pits.
Right from the parking lot, the park is designed to give convenient access to people coming in on wheelchairs. Public restrooms are also available.
Address: 3740 S Sentous Ave, West Covina, CA 91792, USA
34. South Hills Country Club
The South Hills Country Club is situated on the Land grant of an authentic Mexican Mission ( Rancho Santa Anita). The Country Club is on another level, from its magnificent entrance, large locker rooms, and classy dining area to its spectacular terraces.
Whether you are a seasoned player or a beginner, the experienced golf staff at the facility will ensure that you maximize your time through club fittings and personalized interactive instruction sessions.
If you are a seasoned golfer, confident in your skills, and have enough time to spend in the city, you can join in one of the regularly hosted golf tournaments or championship games during the golf season.
Additionally, if you travel with your significant other, you can sign up for the couples golf programs like the Couple Cup, Twilight Golf, or the Guys and Dolls Tournament.
While South Hills Country Club's main attraction is the golf course, this attraction has a lot more to offer. There's a fitness facility, tennis court, pool, restaurant and bar, wine cellar, and much more. It is also kid-friendly.
If you make reservations, you can use a section of your liking to host a private event. It is also a fantastic venue for hosting weddings and banquets. The atmosphere is just perfect.
Address: 2655 S Citrus St, West Covina, CA 91791, USA
35. BJ's Restaurant and Brewhouse
In correspondence with its name, BJ's Restaurant, and Brewhouse is an establishment that combines Cafe and Brewhouse/ bar services to give a complete experience to its visitors.
This facility is operational every day of the week from 11:00 am through 12:00 am, with Happy Hour services on Monday to Friday from 3:00 pm through 7:00 pm and from Sunday to Thursday. The facility only operates its restaurant session at 9:00 pm.
The restaurant is famous for its appetizer, Avocado Egg Rolls, filled with fresh avocado and veggie crispies, which are detectable. It is among the vegetarian favorites.
Some of the drinks you can enjoy at the brew house include, Margaritas, craft beers, hand-crafted signature beers, dark horse appetizers, chips accompanied drinks, and dips are also available.
The daily specials at the restaurant include a prime rib special on Mondays and Saturdays, a loaded burger on Thursdays, pizookie on Wednesdays, and slow roasted entree and dessert on Fridays.
BJ's Restaurant and Brewhouse is kid-friendly and has a kids' menu. Its well-furnished interior and exterior spaces will fit any event you wish to host here; all you need to do is make a reservation.
Address: 2917 Eastland Center Drive, West Covina, CA 91791, USA
Would you love to explore other parts of California? check out this guide on the best things to do in Burbank as well as the best things to do in Riverside to give you a hint of the fun these areas hold.
Plan Your Trip to West Covina
Just as we are meant to understand that about West Covina, it is indeed a city with virtually everything needed to make a visitation worthwhile. There is a lot to engage yourself in while in the city.
So, what next? Do you intend to have a personal or family vacation? Why not! I bet you start now to plan and prepare for it. You can always refer to this article as a guide and a reminder to your set tasks of things to do in West Covina.