Looking for the best and fun things to do in Vacaville, CA?
Vacaville is an exciting city situated in Solano County, Northern California. The town sits between Sacramento and San Francisco, and some agencies consider it to be part of the San Francisco Bay Area.
The beautiful verdant city is the third-largest city in Solano County. The city is blessed with rich fertile soil and has been the citadel to many large farms, production companies, and local farms.
The city comprises about 27 square miles and is surrounded by stunning hillsides, fruit orchards, and fertile farmlands. The charming city has an elevation ranging from 90 to 300 feet. The weather during summer is usually warm, while winters are mild.
The natives are usually friendly and welcoming to visitors, tourists in Vacaville city. Vacaville is best known as the home of the Nut Tree Airport and the Vacaville Premium Outlets store; it officially became a city in 1892.
Here are the top things to do in Vacaville, California.
Things to Do in Vacaville
1. Explore Alamo Creek Bike Trail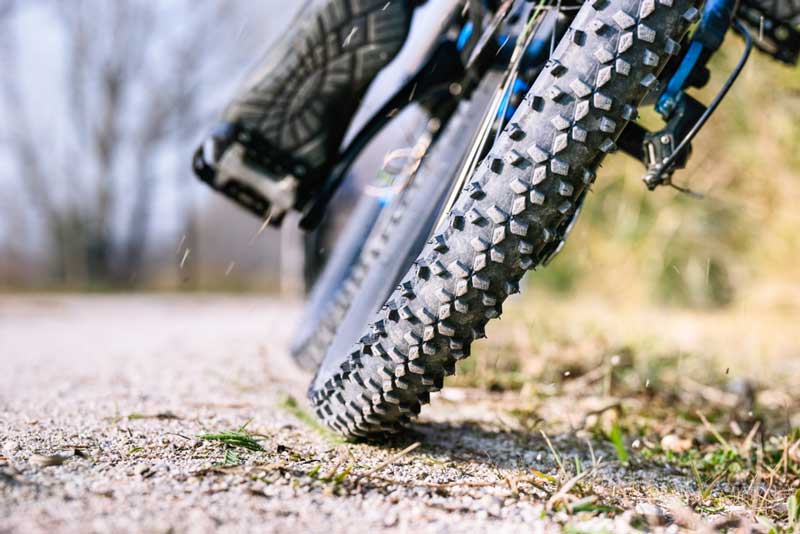 Do you love biking and exploring the green fields? If yes, add exploring Alamo Creek Bike Trail to your list of fun things to do in Vacaville, CA.
The Alamo Creek Bike is a 7.4-kilometer point-to-point trail. Stroll along the paths or bike with your friends or families in the beautiful Vacaville. Its visitors mainly use the trail for walking, running, nature trips, and road biking.
The trail path connects to other parks in Vacaville; it is connected to Nelson Park, Patwin Park, and Beelard Park.
You will discover a part of the trail that provides access to the exciting Al Patch Park. While exploring the park, do well to look out for different kinds of wildlife, especially Beavers.
Address: 1800 Marshall Rd, Vacaville, CA 95687
2. Lagoon Valley/Pena Adobe Regional Park
A fantastic park has countless activities to enjoy, like Pena Adobe Regional Park in Vacaville. The park is a large beautiful park that can be seen a few minutes into Vacaville.
The Pena Adobe Regional Park is also called the Lagoon Valley Park because of its nature. The Lagoon valley park has over 470 acres of incredible hiking and biking trails and a lake for fishing.
The beautiful nature park is a must-visit for the family visiting Vacaville. There are guided trails for hiking, lakes to fish with the family, non-motorized boating on the lake, archery, disc golf, and a large dog park in the park.
This park is fun for people of all ages, from young to old, and it is perfect for an extended family getaway trip. The serene environment, the trees, and not to forget the sweeping views of the hills add to the beauty of the nature park. Be sure to search for the tree swings. It is awesome!
Address: Pena Adobe Road, Vacaville, CA 95688
3. Vacaville Premium Outlets
What is a trip without shopping or browsing through stores? Vacaville Premium Outlets is one of the most prominent shopping destinations in the area, with about 85 stores. This shopping area is like nothing you have ever seen in Northern California.
The 85 stores consist of shops by the finest brands globally, including Nike, J. Crew, Michael Kors, Kate Spade, and many more to shop.
The unique Vacaville premium outlets offer good at affordable prices; this makes it home for shopping for people living in nearby communities such as San Francisco, Sacramento, and Napa Valley. Local Shop & Stay packages are also available for shoppers.
The Vacaville Premium Outlets are sure to meet all your shopping needs.
Address: 321 Nut Tree Road Suite 2, Vacaville, CA 95687-3242
4. Andrews Park
The Andrews Park is a clean, safe and beautiful park in Vacaville. It is perfect for that particular time with family and friends. The park has lots of events depending on the season of the year and the weather. It is an all-time fun place to be with your family.
The park has a short loop trail of about 1 kilometre, a river, and a playground for kids. The Andrew Park is home to the Downtown Creekwalk. You can take a walk, have a picnic with friends and families, hike on the trails, run, and bike on the road at the park. The park allows dogs on the trails, but they must be kept on a leash.
The Andrews Park is very conducive for a picnic as it has shaded picnic areas, lots of restaurants to buy food, and a clean restroom. There are about five barbeque spots in the park and also electrical outlets. As you hike on the loop trail, stop by the historical kiosks and take beautiful pictures to savor the moment.
Address: 614 E Monte Vista Ave, Vacaville, CA 95688
5. Morning sun Herb Farm
The Morning sun Herb farm is an interesting Herb Farm in Vacaville. The farm is a family-owned herb farm that has been in operation since 1995, and it is located on the outskirts of Vacaville in the beautiful Pleasant Valley.
The unique herb farm grows over 500 different species of herbs, vegetables, unusual and drought-tolerant perennials, and pollinator plants. The Morning sun herb farm has a nursery and display gardens for visitors.
The farm has a variety of medicinal, culinary plants, fruit trees, and there are over 45 varieties of lavenders in their greenhouse. Aside from gaining knowledge about herbs and seeing so many types of plants, the Morningsun herb farm is also a fantastic place to have a picnic with friends and family.
Do come along with your camera to document your visit to the beautifully nursed farm. The Morning sun Herb farm is open from Tuesday to Sunday, 9 am to 5 pm.
Address: 6137 Pleasants Valley Rd, Vacaville, CA 95688-9794
6. Al Patch Park
Al Patch is a sports park with lots of sports fields, and one of best attractions in Vacaville, California. If you are sports inclined and love to run on tracks or play football in the areas, then this park is right for you.
Al Patch Park is a public park with stunning scenery. The park has three lighted softball fields, football fields, an all-purpose track, a soccer field, a running track, concession stands, restrooms, and picnic areas. You can choose to exercise with family, watch games with friends, and have a fun picnic.
The Al Patch Park is dog-friendly; it has two dog parks that allow dogs to socialize freely off-leash. The neat open spaces in Al Patch Park is a pleasant environment for kids to play around. The park also has plenty of parking spaces. Al Patch Park is a fantastic outdoor park to exercise and socialize.
A visit to Al Patch Park is one of the most fun things to do in Vacaville, CA with the family.
Address: Corner of California Dr. and Peabody Rd., Vacaville, CA 95696
7. Brazelton Ranch
The Brazelton Ranch is one of the oldest landmarks in Vacaville. The ranch is located to the West of Vacaville, California. It is a ranch of 2,204 acres of land with a breathtaking vista that will blow your mind.
The ranch is a family-owned farm that has been in existence since the 1960s. There are different varieties of apricots, peaches, and nectarines on the ranch, and the Brazelton Ranch also has fresh farm eggs of many colors. The Brazelton Ranch grows and sells fruits as well.
The Brazelton Ranch offers a variety of crops for its customers all year round.
Come shop for fresh produce, dairy products, eggs, and many more. The Brazelton Ranch is also known for its rich soil, cattle graze, and conservation priority.
Address: 3628 Gates Canyon Rd, Vacaville, CA 95688-9020
8. Vacaville Vintage Market – 3rd Sat of the Month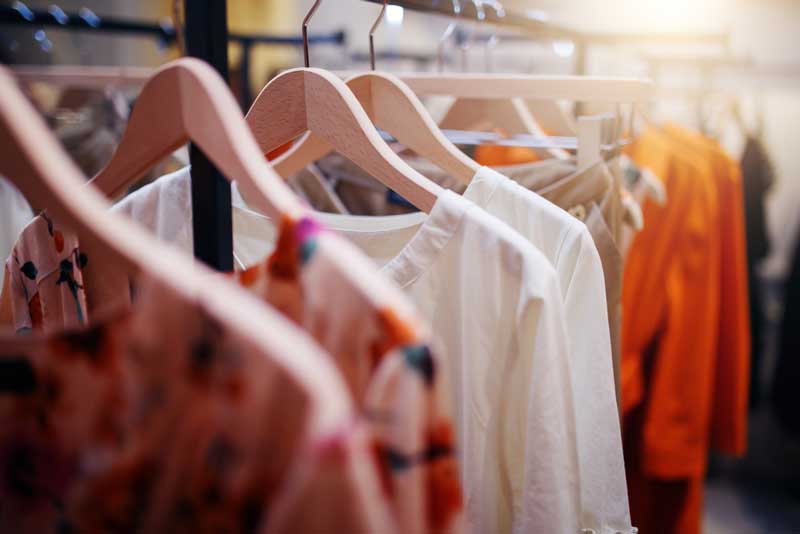 Are you a lover of anything Vintage? If yes, the Vacaville Vintage Market is where you would love to visit. The unique vintage market is open only on the 3rd Saturday of every month. The Vacaville Vintage market happens across the street of Vacaville High at the parking lot of St Pauls' Methodist Church.
Vintage vendors from different places display their vintage goods as Vintage lovers shop all they want. There are vintage furniture, decors, clothes, and many vintage kinds of stuff. At the Vacaville Vintage market, there is something for everyone. From child to adult. There are also delicious homemade goodies, fantastic funky junk kinds of stuff, and barn finds.
The fantastic marketplace also offers things to fill up your belly while you shop or browse numerous items.
Address: 101 West St, Vacaville, CA 95688-3851
Are you visiting Texas and wondering what to do in Texas? here is a guide on things to do in Midland and things to do in Bandera for a memorable vacation.
9. Nut Tree Family Park
The
Nut Tree Family Park
is a multipurpose family park with many inexhaustible things to do with your loved ones. The park has a retail mall, dining, and an amusement park, and the mall is called the Nut Tree Plaza.
The amusement park has lots of equipment in the playground to keep your kids happy and having the fun of a lifetime. The Nut tree family park is known for its carousel and a miniature train.
Go on a train ride with your friends and family, shop at the plaza for unique items, spend time playing with your kids on the playground, and when in need of food, the Nut Tree restaurant is there for you.
The Nut Tree Restaurant has various dining options like Fenton's Creamery, Amici's Italian, Fuji Sushi Buffet, and 29 food options. The restaurant also offers quick-service restaurants, casual dining restaurants, and sit-down restaurants.
Address: 1681 E Monte Vista Avenue, Vacaville, CA 95688-3106
10. Jimmy Doolittle Center
The Jimmy Doolittle is an event center named after James Harold Doolittle (December 14, 1896 – September 27, 1993). Jimmy Doolittle was an American military general and aviation pioneer who received the Medal of Honor for his daring raids on Japan during the World War II.
The Jimmy Doolittle event center is a fully-equipped event center located west of the Sakakawea Inn. The event center is the citadel for conferences, special functions, meetings, pieces of training, and seminars in Vacaville. Chairs, tables, and even catering services are available at Jimmy Doolittle.
Organize and attend events at the memorable Jimmy Doolittle event center.
Address: 300 County Airport Rd Suite C4, Vacaville, CA 95688-3102
11. Vacaville Museum
What is a place without its history? Spend time with family and friends exploring and learning about the history of Vacaville at the Vacaville Museum.
The Vacaville Museum focuses on the culture and historical preservation of Solano County, and it is the Centre for Solano County History and Culture.
The culture and history of Solano County, which includes Vacaville, is preserved and available for sight-seeing through exhibits, publications, and educational programs. The historical museum has produced over 40 exhibitions since 1984.
There are lots of exciting exhibits often changed to feed your eyes. Visit the Vacaville museum with your loved ones and learn about the people, places, and history of the beautiful Solano County.
A visit to this wonderful museum is one of the best fun things to do in Vacaville, CA, for history enthusiasts.
Address: 213 Buck Ave, Vacaville, CA 95688-3835
12. Vacaville's Imagine That!
Learning never stops, even while you are on vacation with your family. Vacaville's Imagine That is an educational support group that holds a series of STEAM-based classes. These classes come in seminars, summer camps, and other public events.
Enroll your kids at Imagine That to learn mind-blowing things about science and experiment with them. Imagine That covers topics on engineering, crafting, biology, zoology, astronomy, data science, environmental science, and so many more science-related topics. These topics are being taught to your kids through play which excites science inquisitive kids.
Apart from teaching your kids about science, Imagine That also organizes fun exhibitions for families to come to explore, learn and try out the fantastic exhibits.
When you enroll your kids for Imagine That classes, they do not only have fun on vacation; they learn, explore and discover new passions and abilities.
Address: 848 Alamo Dr. Ste B Alamo Plaza Shopping Center, Vacaville, CA 95688-5359
13. Vaca Valley Bingo
Do you like to play games with your friends, laugh and talk about everything? If yes, then there is a perfect place for you to have that moment.
Vaca Valley Bingo offers a variety of Bingo games for you and your teenagers. Vaca Valley Bingo is a lovely spot for teenagers to meet and play bingo games. Be sure to check the Vaca Valley Bingo website for game schedules and other information on the games available for the day.
The game house is neat for playing, and their staffs are amicable and professional. If you need help, do well to inform them to put you through the process. After gaming, visit the restaurants at the premises for delicious, refreshing meals to satisfy you.
Address; 190 Bella Vista Rd, Vacaville, CA 95687-5413
14. Brenden Vacaville 16
Watching movies at the theatre is a fun way to bond with family in the evening. Take your family and friends with you to the Brenden Vacaville 16 theatre. The theatre is a historical well-equipped movie theatre in downtown Vacaville.
Surrounded by the theatre are many fantastic food stores to keep you happy as you watch. Some of these stores are; Mary's Pizza Shack, Starbucks, Umi Sushi, Cultivate Yogurt, Subway, Outback Steakhouse, and McDonald's.
Also within the area is the Vacaville Ice Skating Rink. The theatre is well structured with all the recent theatre technology. It has leather luxury recliners, stadium seating, reserved seating, Dolby Digital Sound, digital projection, and giant wall-to-wall curved screens.
The Brenden theatre has been in existence since September 1998. If you are looking for fun things to do in Vacaville, CA, with the family, add a visit to Brenden Vacaville 16 theatre to your checklist.
Address: 521 Davis St, Vacaville, CA 95688-4632
15. Nut Tree Plaza
The
Nut tree plaza
is a bubbling beautiful outdoor shopping center with over 50 retail stores in Vacaville. The store has a railroad, a park close by, and a shopping center.
The Nut Tree plaza is a fantastic place to take your kids to have fun and create beautiful memories. At the Nut Tree Plaza, there is an engagement for everyone.
Enjoy riding on the Nut tree railroad train, play the giant chess and challenge yourselves to victory, merry all the way at the park with the merry-go-round, and try out countless activities.
At the Nut Tree plaza, the fun doesn't stop, and it is fun all the way.
Address: 1681 E Monte Vista Avenue, Vacaville, CA 95688-3106
Also, check out our checklist of things to do in Palo Alto, things to do in Burbank, and fun things to do in Riverside if you are planning a vacation in California.
16. Premier Day Spa
Vacations are fun, but fun can be exhausting. The Premier Day Spa will give you the premium treatment your body needs to revitalize and create more memories during your stay in the beautiful city at Vacaville. The body shouldn't be deprived of relaxation and some pampering while on vacation. Visit the Premier Day Spa with your loved ones to have that premium spa experience.
The Premier Day Spa has a professional massage therapist on standby to see your body needs and give you deep relaxation. The Spa offers body solutions to muscle pain, poor circulation, stress, tension, anxiety, and many more.
When visiting Premier Day Spa, make sure you opt for the Swedish Oil Body Massage or the Hot Stone massage.
A visit to Premier Day Spa is one of the best fun things to do in Vacaville, CA for some relaxation.
Address: 1671 E Monte Vista Ave Suites 108-109, Vacaville, CA 95688-3124
17. Beat the Room
Do you love racking your brains to decode secrets and unravel puzzles for fun? If yes, the Beat Room is one of the amazing attractions in Vacaville, California as it allows you to be that detective while having fun. Uncover mysteries, solve puzzles, truths, and secrets with your family, friends, and loved ones at the Beat Room.
Beat room is an escape room that offers real-life puzzle adventures and exciting scenes. Test your mental skill and how good a detective you could be with the fantastic games collection at Beat the room.
The themed rooms are designed for 2-8 persons per game. The puzzles, mysteries, codes are not regular, and it is unique, as you will have to uncover the objectives behind mysteries and are nothing like the usual. Each room has an interesting story behind it and clues to help you and your team solve the puzzle!
Take your family to the Beat room and have fun together as the puzzles and games are made suitable for different ages. A relaxation center of chilling before and after the game is also available for guests.
Address: 814 Alamo Dr. Alamo Plaza Shopping Center, Vacaville, CA 95688-5313
18. Savers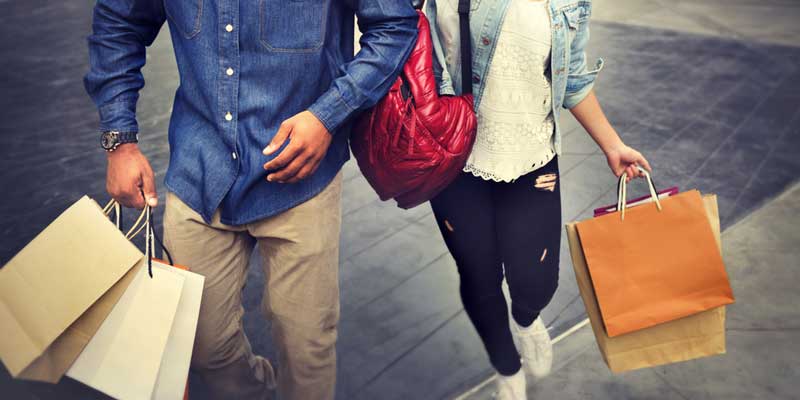 Shop for more with less at the Savers as you enjoy your stay at Vacaville.
The Savers store is a thrift retail store that offers neatly used clothes, accessories, and household items. Please stop by the Savers and browse its limitless stocks of items for treasures at an affordable rate.
The Savers is a family-owned business committed to recycling and reducing waste. Apart from clothes, the store is also stocked up with books and kitchen wares. The prices of the items are all attached to make shopping seamless.
For clothes shoppers, there is a dressing room available at the store.
Stop by the store with family and enjoy sourcing and browsing through many items at the Savers.
Address: 154 Browns Valley Pkwy, Vacaville, CA 95688-3062
19. Jack Hume Grove
The Jack Hume Grove is another beautiful nature park, and an amazing attraction in Vacaville.
The Jack Hume Grove has a loop trail of about 2.3 Kilometre for hiking, walking, running, and biking. The trails are made accessible for all skill levels of hiking. The beautiful trail gives a view of wildlife and an enchanting environment.
Be sure to go with your camera to document the loop trail and the beautiful vista it offers.
The Hume grove is known for its redwood grove and beautiful botanical garden. The park was named Jack Hume after a Vacaville native the co-founded the company Basic Vegetable Products.
Address: near Pena Adobe Park, Vacaville, CA 95687
20. Outer Limits Virtual Reality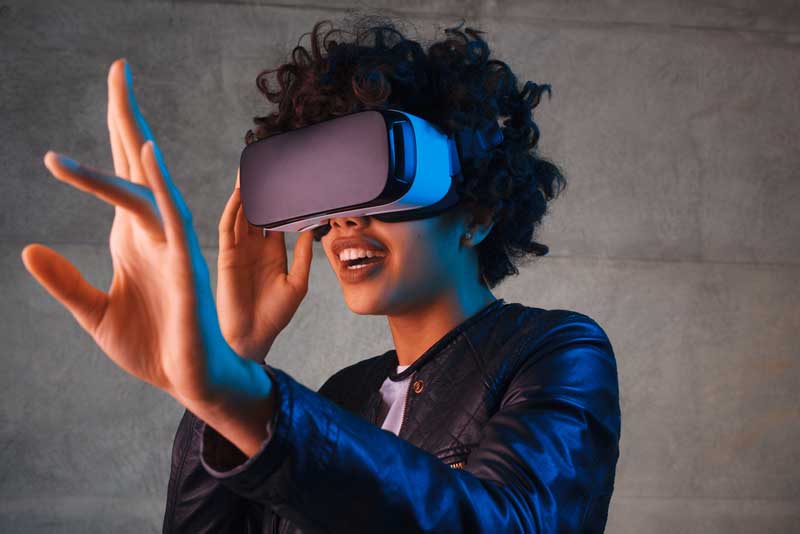 Not only does Vacaville offer adventures outdoors and in parks. Enjoy experience indoors with technology at the Outer Limits Virtual Reality. Outer limits Virtual Reality is a gaming center in Vacaville.
The Oculus Quest is a must encounter when you go gaming at the Outer Limits Virtual Reality. Enjoy the fan's favorites such as Beat Sabr, Job Simulator, and Super Hot right from your home with everything configured right.
The games at Outer Limits allow for more than one player with different consoles. Have that Father-son/daughter moments as you game all the way.
For some fun time, add a visit to Outer Limits Virtual Reality to your checklist of things to do in Vacaville, CA.
Address: 848 Alamo Dr. Suite C, Vacaville, CA 95688-5359
21. Vacaville Ice Sports
Have fun while skating at the Vacaville Ice Sports with your friends and family. The Vacaville Ice sports offer opportunities for all levels of skaters, from beginner to professional. There is a supervisor and also a skating guide to help you while you skate.
While skating on the ice rink, enjoy the beautiful music and lightning as you have the fun of your life. The Vacaville Ice Sports is a great place to have fun with your kids and friends.
If you do not wish to skate, savor the moment as you enjoy watching young skaters as they make memories of skating at the Vacaville Ice Sports.
Do add a visit to Vacaville Ice Sports to your list of things to do in Vacaville, CA, for some fun time.
Address: 551 Davis St, Vacaville, CA 95688-4632
22. Bounty Books
Are you a book lover? Do you love to read and have your quiet time with family while on vacation? Then the Bounty books have got you covered. Shop for books of various genres at the Bounty Book store during your stay at Vacaville.
Bounty books have a variety of collections of books for all ages, and buy books for yourself and kids to build their reading culture. The Bounty books also give back to the community by providing an open platform for all authors to promote their books.
You can also join the books clubs at Bounty books to review, read books, share thoughts and have fun.
Address: 877 Merchant St, Vacaville, CA 95688-6911
23. Consolidated Rock & Mineral Shop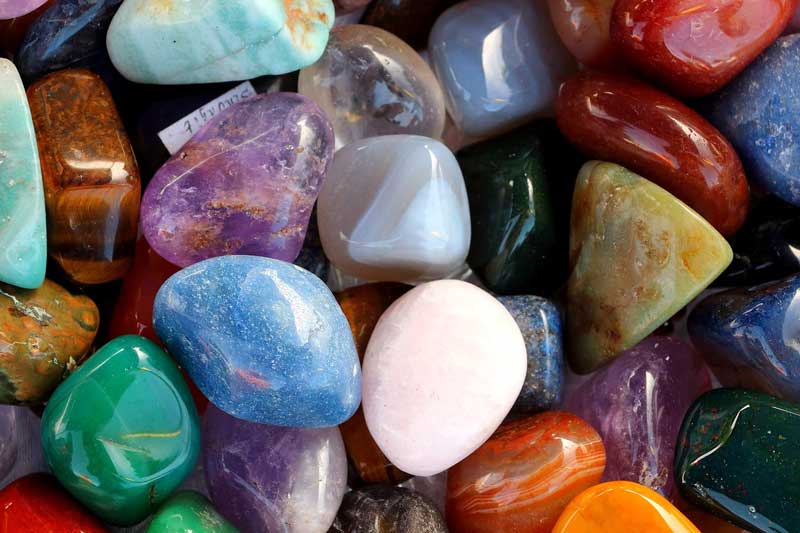 Before you leave Vacaville, be sure to visit the most significant rock and mineral store in the West.
The Consolidated Rock and Mineral is a store where various species and forms of Rock and minerals are carefully collected and kept. Professional geologists and archaeologists collated these stones and minerals.
There you will find raw stones, gems, fossils, and many more materials to look at.
Not only can you browse through the various unique collections, but you can also buy them for an affordable amount. The rocks and minerals bought from the Consolidated Rock and Mineral store can also serve as gifts to your loved ones at home.
Consolidated Rock & Mineral Shop LLC is located in Vacaville, CA, United States. If you would like to see some amazing minerals, add a visit to Consolidated Rock & Mineral Shop to your list of things to do in Vacaville, CA.
24. Candy Cane and Lollipop Lanes
Candy Cane Lane and Lollipop Lane have some great holiday lights.
People living along these streets go to extreme lengths to make their holiday light display larger and shinier, and more festive than other streets in the town.
You can stroll or drive these streets to participate in the festivity that has made Vacaville a famous holiday town.
Candy Cane and Lollipop Lane is a well-known holiday stop for visitors from all over the state, especially Sacramento and the Bay Area.
The festive displays on these streets are perfect examples of the town's community spirit.
Although the time for Candy Lane and Lollipop Lane to start varies yearly, you can enjoy the display from December 1st, and the decorations are best enjoyed after dark.
Since this is a residential area, you should not visit after 10 pm and remember that the residents go the extra mile to put on this magnificent show.
Address: Vacaville, CA, United States
25. Bowlero Vacaville
Bowlero Vacaville is ideal for the entire family and is one of the Popular fun locations in Vacaville.
This establishment offers an amazing bowling experience at pocket-friendly bowling prices. In addition, there is an arcade section. Private bowling parties and other events can be held at Bowlero Vacaville.
They also have everything you need to have a fun night out, so if you are looking for where to have nighttime fun, head to Bowlero Vacaville.
Address:155 Browns Valley Pkwy, Vacaville, CA 95688, United States
26. Walter Graham Aquatic Center
Walter Graham Aquatic Center is suitable for birthday parties, family celebrations, and swimming.
The facility has water play areas, diving boards, and water slides. Walter Graham Aquatic Center also provides food and drinks at affordable prices.
The areas are pretty clean, and there's a lot of parking space. Ensure to check it out, especially with kids.
Address:1100 Alamo Dr, Vacaville, CA 95687, United States
Want more of California? do check out our list of things to do in Santa Barbara, things to do in Chico, and things to do in Sunnyvale for a memorable vacation.
Plan your trip to Vacaville
Vacaville is an exciting city, and one of the top places to visit in California as it features lots of exciting activities.
The recreational parks in the city are excellent places for family picnics. At Vacaville, there is an exciting activity for everyone. The amusement parks, escape rooms, hiking trails, restaurants, farmers market, delicious food, handcrafted items, antiques and collectibles, scenic views, nut trees, redwoods, and many more. Be kind to make it a must-visit for the family.
Visit the verdant farms and explore the beautiful gardens. Also, browse through the numerous stores for exceptional items at affordable rates in Vacaville.
Get your visa to Northern California ready as you plan your adventurous trip to Vacaville city with your friends or family.