Situated right in the beautiful Willamette Valley in Oregon, Salem is one of the most fertile regions for agriculture in the United States of America.
This is a culturally diversified city, some of the best things to do in Salem Oregon include exploring its historic downtown, the state capitol and so many museums it has to offer.
You will also love the beautiful gardens and the ancient forests in this city. You can decide to take a hike through them, and enjoy the peace it has to offer.
While you are at Salem, don't forget to visit the hilltop Abbey for it is truly charming.
Here are the best things to do in Salem, Oregon.
Things to Do in Salem, Oregon.
1. Deepwood Museum and Gardens
Situated in Queen Anne Victorian Home which was built in the year 1884, Deepwood Museum and Gardens makes one of the best things to do in Salem.
This wonderful estate covers about 4 acres of gardens which are beautifully manicured with nature trails.
These trails have a breathtaking view of downtown Salem. You can take a hike or a jog through them.
Because the Deepwood Estate has been around for a while now, the Estate is one of the homes in the National Register of Historic Homes.
Some of the things you could enjoy here include the panoramic scenery, the Fry Stein Nature trail, and the Victorian style garden which is well laid.
Don't forget to come with a camera, you will be tempted to capture nature's beauty as you explore the grounds and take demonstrations at the compost recycling area.
You may also decide to relax on any of the many benches you will find in the Estate.
Location: 1116 Mission St SE, Salem, OR 97302. Phone No: 503-363-1825
2. Oregon State Capitol
The current building which is now called the Oregon State Capitol is the third building housing the government. Two of them before it were destroyed by fire.
This is quite a spectacular building to behold, the interior and the exterior of the building is finished in marble.
You will find the four murals which lines the Oregon Pioneer on top of the building and the interior of the rotunda very fanciful.
Try climbing up the 121 spiral steps to be able to admire this wonderful figure set up to represent the spirit of those who settled in Oregon in the beginning.
You will also love the breathtaking artwork which you will find on the grounds outside the capitol.
There are also many fountains in the compound. Consider sitting beside one of them as you admire the state flower and the state tree, both of which make the Capitol an attractive place to visit.
Location: 900 Court St. ME, Salem, OR 97301. Phone No: 503-986-1388.
3. E.Z. Orchards Farm Market.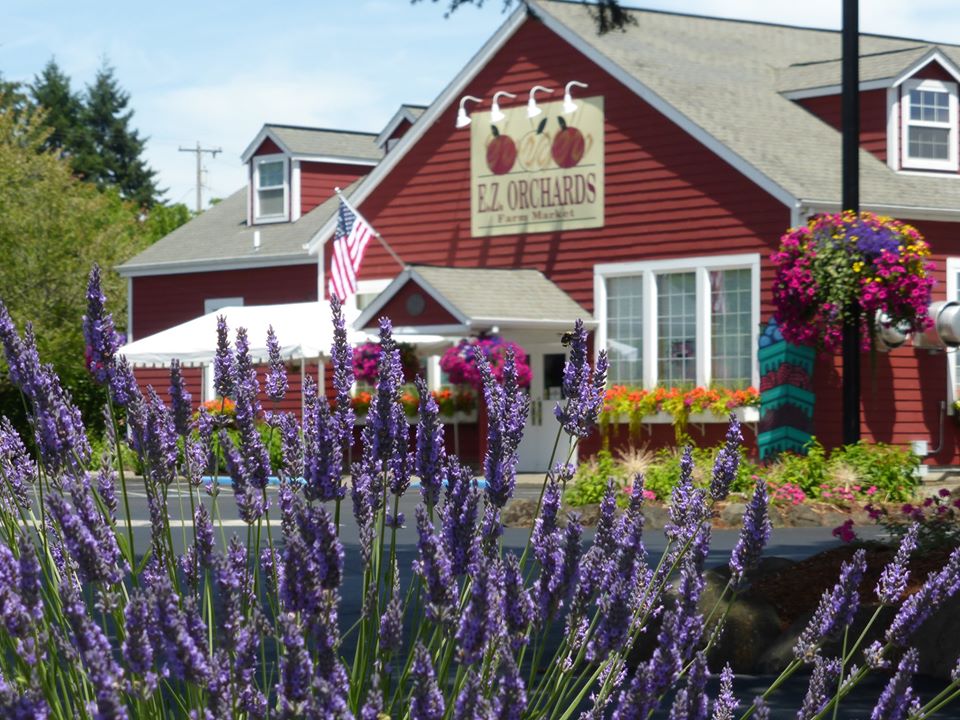 The farm E.Z Orchards itself is one of the most productive agricultural farms in all of Willamette Valley, it is one of Salem Oregon attractions.
It is not surprising that the farm flourishes, this is because this very region is blessed with a very rich soil, perfect climatic conditions, and abundant water.
Some of Its products which include Peaches, pumpkin, corn, pears, hazelnuts, vegetables, and apples are sold to the public directly through the Farm Market.
The rest of the products from this farm are sent to the processors and the packing houses.
In the market where these products are sold, you can get other agricultural products such as milk, local cheese, and preserves.
Do visit in October to be a part of the annual Harvest festival which they organize.
Location: 5504 Hazel Green Rd. NE, Salem, OR 97305. Phone No: 503-393-1506.
4. Salem's Riverfront Carousel
Hazel Patton was inspired to create Salem's Riverfront Carousel after he visited Missoula Montana Carousel.
A visit to Salem's Riverfront Carousel makes one of the fun things to do in Salem, Oregon.
You will find the Salem's Riverfront Carousel just looking out over the Riverfront Park to the waterway. It is a place where the whole family will love to visit.
It's worth noting that Salem's Riverfront Carousel is a means of celebrating the farming heritage of Salem.
Don't fail to notice the scenes which are carved carefully on the carousel and every other beautiful decorations which are made on the wagons and horses.
Most of these illustrations made by artists and woodcarvers illustrate the history of the region.
The ride as well as the organ music played as the carousel starts its magical journey gives a memorable ride.
Location: 101 front st NE, Salem, OR 97301. Phone No: 503-540-0374
5. Enchanted Forest Theme Park
This Forest Theme Park which was inaugurated in the year 1971 was a vision of Roger Tofte, this makes what to do in Salem Oregon for some exploration time.
You will find more than 20 acres of the ride in this park. Also, there are so many other entertaining activities for the whole family to enjoy. This park also offers shopping and dining.
Your kids will enjoy a stroll through story land as they see their favorite characters become real. Some of these characters include Humpty Dumpty and Alice in Wonderland.
The park also has a comedy theatre which offers hilarious shows which will fascinate its visitors.
Other things which you will find in the park include the Haunted House, the Kiddie Ferris Wheel, the Tiny Tune Forest and the Mountain Bobsledge Roller Coaster.
Location: 8462 Enchanted Way SE, Turner, OR 97392. Phone No: 503-371-4242
6. Minto-Brown Island Park
Minto-Brown Island Park is situated along the borders of the east bank of the Willamette River in Salem, this is one one of many Salem Oregon attractions.
This park sits on more than 1,200 acres of both open area and lush forest that showcases natures true beauty.
The park has a 19 miles trail in which is open for you to bike, walk or job through. You will love the native trees and grassy meadows which beautify this place.
Minto-Brown Island Park also has observation platforms were you can get a glimpse of birds like the waterfowl and other creatures you find in a wetlands.
Other places you will enjoy in this park includes a paddle boat zone, it's numerous fishing spots and a paved bikeways.
Location: 2200 Minto Island Rd SW, Salem, OR 97302. Phone No: 503-588-6336.
7. Gilbert House Children's Museum
Located in downtown Salem's Riverfront Park, Gilbert House Children's Museum makes a perfect add on your list of things to do in Salem, Oregon with kids.
Gilbert House Children's Museum is a non-profit children's museum founded in the year 1989 to ignite children's natural curiosity through the aid of innovative and simulative educational experiences.
The museum's motto which says "children learn through a creative manner" does seem to stress this point.
The museum holds different camps within the year, all at different seasons, your kids can join them in these camps.
You can also explore the exhibits, other outreach programs in arts, sciences, and humanities which the museum offer.
Check out the three historic houses which the museum maintains. These houses are the Parrish House, Gilbert House and the Rockenfield House.
Location: 116 Marion St NE Salem, OR 97301. Phone No: 503-371-3631.
8. Oregon State Hospital Museum of Mental Health
Also known as OSH Museum, Oregon State Hospital Museum of Mental Health is situated on a land space over 2,500 square feet.
It aims to educated and enlighten the visitors in the history of the hospital and also the stories of the people who worked and lived there.
Because this Museum is a non-profit organization, it is through the effort of volunteers and the support of individual donations as well as government grants that keep the museum functional.
Some of the permanent exhibits which you will find in this museum include Treatment Rooms, examining the evolution of some of the controversial therapy protocols, and The World Below.
Don't forget to explore the hospital's extensive network of underground tunnels.
Also, check out some of the features artifacts which was gotten when the hospital was used as the film location of the famous movie, "One Flew over the Cuckoo's Nest".
Location: 2600 Centre St NE, Salem, OR 97301. Phone No: 971-599-1674.
9. The Hallie Ford Museum of Art
A visit to the Hallie Ford Museum of Art makes one of the unique things to do in Salem, Oregon.
This wonderful museum of Art was opened in the year 1998 by Willamette University with the air and support of Hallie Ford and the Ford Family Foundation.
In the museum, you will find collections of so many artworks donated to the Museum.
Some of these arts include early 1900's Native American Basket and other works from local artists in Oregon.
You will also find Mark Sponenburgh's collection which contains approximately 250 Asian and European artworks.
Fully serving its purpose, since when it was opened, the museum has been used by Willamette University and the surrounding region as a source for both intellectual, cultural, and liberal art Museums.
Location: 700 State Street, Salem Or 9730!. Phone No; 503-370-6855
10. Reed Opera House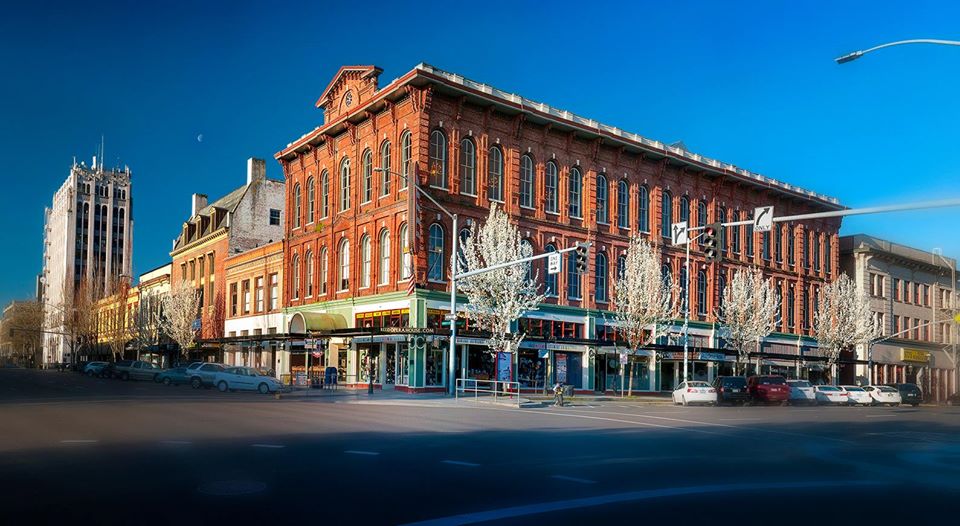 The Reed Opera House was built in 1869 by Cyrus Adams Reed. This opera house is so significant in the shaping of Salem's cultural life.
Though the opera house which we have today is not the same as the old, it has been renovated with time but you can still see traces of the old beauty.
During the renovation, various locally-owned shops, bars and bakeries, professional offices, and restaurants were added to the complex.
You will find everything you need here. If you want to get a tattoo, there is also a tattoo shop here too.
Other shops include a soap boutique, a beauty salon and lots more, also try out the soup shack this will make your day. To explore every section of this house can take you a full day.
If you seek for a place to host weddings, proms, social gatherings, and conferences, a place that has an elegant historic setting, you can host them in the Trinity Ballroom.
There is also the Cyrus Reed Theatre which houses the Verona studio. Verona studio offers a complete black-box theatre experience.
A visit to this house is truly one of the best things to do in Salem, Oregon, it makes what to do in Salem for entertainment.
Location: 189 Liberty St NE, Salem, OR 97301. Phone No: 503-391-4481.
11. The Willamette Heritage Center
The purpose of The Willamette Heritage Center is to connect the history of this region with diverse communities through stories.
A visit to this place will take you on a journey back in time to when the early Oregon settlers came to this awesome place.
The Willamette Heritage Center covers 5 acres of land, and it has beautiful gardens, museums, and pioneer buildings.
Some of these Pioneer buildings which have been restored and maintained include the Methodist Personage built-in 1841, and the Jason Lee House built-in 1841.
There is also an old Presbyterian church erected in 1858 and the long-standing Mission Mill Museum.
You are going to enjoy viewing the Thomas Kay Woolen Mill which was built in the year 1889.
This Mill was built in 1889 and it was powered by a mill race also called a waterway. You can still find this waterway as it runs through the grounds.
Location: 1313 Mill St SE, Salem, OR 97301. Phone No: 503-585-7012
12. The Bush House Museum
Built-in the year 1877 by Asahel Bush II, The Bush House Museum makes one the top things to do in Salem, Oregon.
This museum was once inhabited by the Bush family until the year 1953 when the ownership of the house was transferred to the City of Salem.
You will find The Bush House Museum in the Bush's Pasture House. This museum is open to all from March till the end of the year.
Some of the things you will learn from the museum include the legacy and lives of this famous family.
Some of the original things you can still find in the house include central heating vents, plumbing features, other iconic 19th century furnishings, and so on.
All tours in this museum are guided tours. You can also ask for a private tour but it must be scheduled or booked 24 hours before.
Some other things you will find in this park includes a rose garden, walking trails, conservatory and art Centre.
Location: 600 Mission St SE, Salem, OR 98302. Phone No: 503-363-4714
13. Explore Cristom Vineyards
Quite a popular vineyard in Salem, Oregon, Cristom Vineyards have been able to create a winemaking style that is so unique through the application of farming, engineering, and biochemistry.
This unique winemaking style is visionary. It is not surprising that this Vineyard is LIVE Certified Sustainable.
Custom Vineyard has native yeasts that they find on grapes and ferment with whole clusters.
The style of planting is such that they make the most concentrated flavors from four different pinot vineyards. Each of these vineyards is to the honor of a family matriarch.
The main wine the vineyard produces is Pinot Noirs, they also produce three Cuvee Blends, Viognier and Syrah.
They also have a tasting room that allows you to taste some of their wonderfully made wines. You can join the four different Cellar Club Memberships which they offer.
If you come from Portland, you can reach the vineyard through the Wheatland Ferry.
Location: 6905 Spring Valley Road NW, Salem, OR 97304. Phone No: 503-375-3068
14. Pentacle Theatre
Located in a stand of Douglas and Oak Fir, the Pentacle Theatre makes what to do in Salem, Oregon for some entertainment time.
Pentacle Theatre has been in operation for more than 60 years and they produce professional-quality live theatre.
The theatre is a non-profit, volunteer, community company. They cover a wide range of theatrical styles. The number of musicals and plays they have produced is more than 560.
You will find this playhouse both rustic, cozy, and comfortable. Pentacle Theatre is open every day throughout the year, they show one play at a time.
In their benevolence, they offer scholarships and acting classes to students who desire to pursue higher education in arts.
Currently, the theatre has a three-year plan in which they aim at building infrastructure, creating community connections and production value.
They are major influencers and a significant cultural resource in Salem.
Location: 324 52nd Ave NW Salem, OR 97304. Phone No: 503-485-4300
Considering a visit to Ventura?, a visit here present some amazing things to do to have a fun time, many tourists take to visiting Ventura. Here is a list of things to do in Ventura to guide your visit.
15. Salem Saturday Market
Do you plan on buying some stuffs when you visit Salem? If you do, I recommend you buy them from The Salem Saturday Market.
The Salem Saturday Market is a place where most people in the Willamette Valley sell or purchase things, it is one of so many Salem Oregon activities visitors take to during a visit here.
In this market, you will find local growers as well as people who sell prepared foods.
The market provides them with the opportunity to sell their product directly to the consumer since its inception In the year 1998.
Things they sell in the Salem Saturday Market cut across Profucra which are handmade, cooked, or crafted by the vendor themselves.
Before these products are brought to the market, they first get approval from a jury of peers who makes sure that whatever is brought to the market is healthy and of quality.
Salem Saturday Market is open from April to September. There is also one holiday market in December.
Location: 865 Marion St SE, Salem, OR 97301. Phone No: 503-585-8264
16. Willamette Valley Pie Company
A family-owned business, the Willamette Valley Pie Company is a place to add to your checklist of things to do in Salem, Oregon.
This makes what to do in Salem, Oregon with kids.
Owned by the Gerald Roth Family of Salem, Oregon, this great company started in a backyard warehouse as a small Gannett styled operation.
Today, it is a mighty company and also one of the Northwest's leaders when it comes to process made products.
The berries they process include cranberries, blackberries, blueberries, raspberries, and the local Marino berries.
These berries are either flash-frozen or pureed.
Check out some of the retail stores owned by this company, they serve freshly baked pies using these berries they make. You can also enjoy a milkshake, an ice cream or a smoothie here.
You can as well join in the activities the family host each spring at their facility in a bid to add a festive spirit to the wonderful season.
Location: 2994, 82ND AVE NE Salem OR, 97305. Phone No: 503-362-8857.
17. Honeywood Winery
The Honeywood Winery was founded by Rob Honeyman and his partner John Wood in the year 1934.
This wonderful winery is the oldest producing winery in all of Oregon. The winery is located just a minute away from very fruitful vineyards and orchards.
Since the eibety is very close to their raw material, they produce premium vinifera wines, as well as an extensive list of specialty and fruit wines at low cost.
Quite a customer-friendly company, the winery do offer discount and recipes to their customers who join their monthly wine club.
You can join the Dog Home Wine Line which strives to raise money for animal rescues and shelters.
If you seek for a complimentary wine tasting, their winery is open seven days a week.
You can visit their gourmet gift shop where you can purchase Oregon's food products and wine accessories.
Location: 1350 Hines St SE, Salem, OR 97302. Phone No: 503-362-4111.
18. Willamette Mission State Park
This amazing park called the Willamette Mission State Park was originally the site of the first mission for those Native Americans in the West.
The ghost structures which you will find in the park represent those original buildings of the Methodist Mission founded in 1834 by Reverend Jason Lee.
You will also find, featured in the park the Nation's Largest Black Cottonwood tree. This cottonwood tree is about 250 years old.
Other things that the Willamette Mission State Park offers includes 16 miles of multi-use trails, Mission Lake and the Willamette River.
You can engage in fun activities like horseback riding, boating, hiking, fishing, and jogging in this park.
Willamette Mission State Park is also a very good picnic spot, it features restrooms, electricity, water faucets, barbecues, and tables.
If you want to play soccer, horseshoes, or volleyball in their facility, you can make Reservations for them.
Location: 10991 Wheatland Rd NE, Gervais, OR 97026. Phone No: 800-551-6949.
19. Bethel Heights Vineyard
A family-owned and operated vineyard, the Bethel Heights Vineyard is situated in the Eola Hills of Willamette Valley which is home to the New World Pinot Noir.
The vineyard covers over 100 planted acres. from this vineyard, over 13,000 cases from Pinot Noir, Pinot Gris, Pinot Black, Chardonnay, and Riesling grapes are produced.
The goal of the Bethel Heights Vineyard is to maintain sustainability. Since they make quality wine, they are LIVE Certified Sustainable Wine, Salmon-Safe, and Oregon Certified Sustainable Wine.
One thing you are going to love about this vineyard is that they offer both private and public tasting along with three different club membership.
They also have a restaurant that serves great seasonal food which is a perfect match for the wine they serve.
The name of the resident chef is Marilyn Webb. She is also a Co-founder of Bethel Heights Vineyard.
Location: 6060 Bethel Heights Road NW, Salem, OR 98304. Phone No: 503-581-2262
Washington presents amazing cities of many is Spokane, this make one of the most visited areas in this state, here is a list of Things to Do in Spokane if you find yourself in the area.
20. Salem Centre
The Salem Center is a dog-friendly, enclosed mall that is situated in the downtown of Salem.
The center has a food court and 80 stores, some of the things the mall features include a five sky bridge which connects the multiple buildings which are on both of Centre Street.
Its four anchor stores include Nordstrom, JC Penney, Kohl's, and Macy's. You will also find other mall staples that accompany them such as Bath and Body Works, ROSS, and American Eagle Outfitters.
Some of the food they sell in her food court ranges from includes smoothies, sushi, sandwiches, pretzels, burgers, and chocolate.
Salem Center is open every day of the week from Sunday to Saturday. It also has 3,500 free customer parking spaces on the street and in the park area, so you need not worry about where to park your vehicle.
Location: 401 Center Street NE, Salem, OR 97301. Phone No: 503-364-0495
21. Historic Elsinore Theatre
The first show performed by the Historic Elsinore Theatre was on May 28, 1926. It is truly one among the very few remaining examples of a Tudor Gothic Theatre.
The theatre got its name from "Hamlet", a Shakespearean immortal tragedy. You will also find a design in the theatre which was inspired from a Historic Castle in Denmark.
You will marvel at the majestic lobby and the intricately decorated ceilings and framing done around the stage.
The seating capacity of the theatre is 1,300 seats and the shows they perform include Broadway, ballet, rock, and classical shoes.
Once you enter the theatre you won't feel like coming out, it is a beauty indeed.
Location: 170 High St SE, Salem, OR 97301. Phone No: 503-375-3574
22. Riverfront City Park
One of the places in Salem you will love to visit is Riverfront City Park. This park is home to Salem's Riverfront Carousel.
The park was formerly an industrial and mill site, today, it is a wonderful site that has wonderful open spaces with boat docks, trails and playground.
It is also where the largest festivities in Salem are held all through the year. One of these festivities is the 4th of July Celebration and also the World Beat Festival.
Location: 200 Water Street Northeast, Salem, Oregon.
23. Bush Pasture Park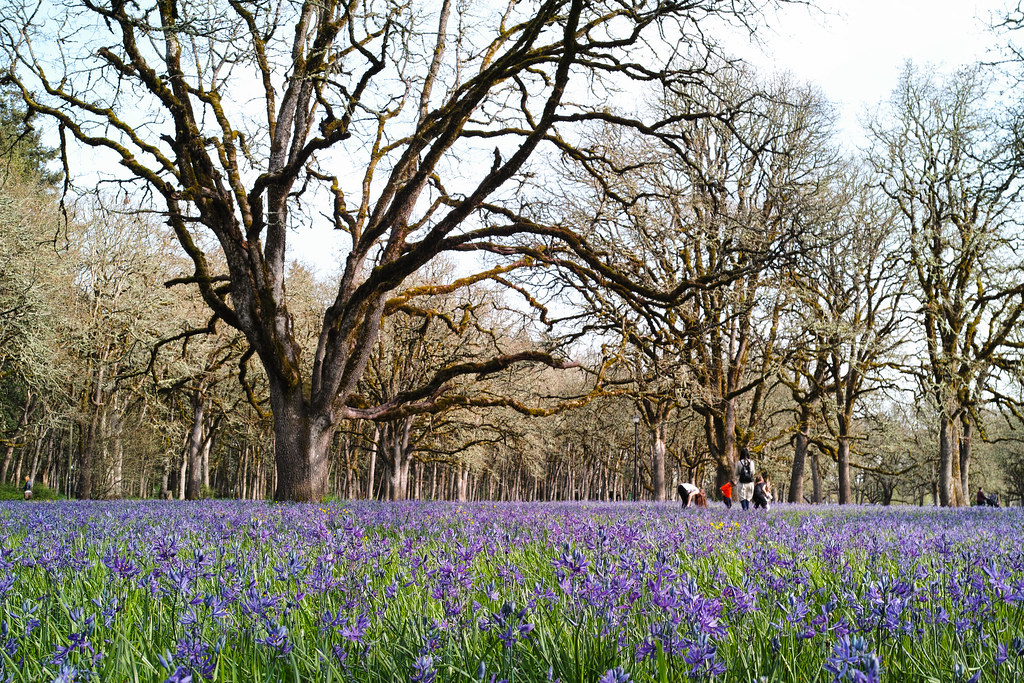 This park which covers more than 100 acres of wooded spaces is situated right at the heart of the city.
Bush's Pasture Park is a popular spot for organized sporting events and unplanned afternoons in nature thrill.
You will find in this park four lighted tennis courts and a softball field available for rent.
Try taking a hike through the paved and unpaved hiking trails that stretch throughout the park.
You will find other fun areas such as the Crooked House Playground, the Rhododendron, and Rose Gardens.
It is also in this park that the Bush House Museum is located.
Location: 890 Mission Street Southeast Salem, Oregon.
23. Ankeny Vineyard
Owned by Joe Olexa, Ankeny Vineyard was started in the year 1980. Today it has evolved to a 35 acres land that produces Pinot Noir, Pinot Gris, Marechal Foch grapes.
This vineyard overlooks the Ankeny National Wildlife Refuge.
Rightly situated on the southernmost slopes of the Salem Hills, the fruits in this vineyard ripen very early.
The vineyard is also known for the fact that they produce uniquely flavored grapes. They have won an extensive list of accolades and awards for their small handcrafted batches.
You will find the winery open every Friday, Saturday, and Sunday. Don't forget that they feature food menu which includes pizza, desserts, and salads.
Join the Wine Club to be able to get reasonable bottle discounts alongside complimentary tastings and entrance into the vineyard on special occasions.
25. Santiam Brewing
The Santiam brewery is a 10-barrel brewery and tasting room. It is located in a corner industrial unit and it is open seven days every week.
You will love the collection they have on their cask bar which they keep at a premium cell temperature.
What makes the beers they make special is the traditional method applied which makes it different from modern beers.
For instance, during the production of modern beer, the yeast is cleared off from the beer after fermentation.
But in Santiam's four rotating cask ales, the ales are left unfiltered and unpasteurized.
This way, real ales that naturally fermented are served. A taste of their beer will make you want more
Location: 2544 19th St SE, Salem, OR 97302. Phone No: 503-689-1260
26. Balloon Flying Services of Oregon
Would you like to know what to do in Salem Oregon for fun?, take on this chance to ride over the cities of Salem and Keizer on a hot air balloon.
The Balloon Flying Services of Oregon have been providing this air ride on a balloon since 1989.
You will love this memorable experience, for the air balloon is the oldest transportation known to man.
The whole ride is going to last for an hour, this hour is going to one that you won't forget in your life.
You can choose between the standard flight which consists of four passengers with the pilot, or you can go for something more private by choosing their romantic flight.
Some other services the Balloon Flying Services of Oregon offers include in-flight weddings.
The weather is considered before any takeoff to ensure everyone's safety.
Location: 930 Chemawa Road NE, Keizer, OR 97303. Phone No: 503-363-9799
27. Willamette Queen Sternwheeler
In time past, the mode of transportation on the Willamette River was through the sternwheelers.
The Willamette Queen Sternwheeler aims to bring life back to the Willamette River.
Willamette Queen Sternwheeler is an 87 foot, 86 ton, twin paddle wheeler which was built a miniature replica of the former Mississippi and Yukon Territory Rivervoara.
You won't miss the sternwheeler as is in operation all year round. You can be one of the 90 people on it as it departs from Riverfront Park in downtown Salem.
The Willamette Queen Sternwheeler does feature a solid oak dance floor, and a full-service bar.
You need not be afraid, for you are in the hands of Richard Chesbrough who is both the owner and the captain of the Sternwheeler.
The options their ticket may cover depending on selection include a mid-day lunch cruise, gourmet dinner cruise, a one-hour excursion, or a Sunday brunch.
The boat is also free for rent for special events like weddings.
Location: P.O. Box 5896, Salem, OR 97304. Phone No: 503-371-1103
28. Willamette University
Willamette University is located just across the street from the Oregon State Capitol.
This wonderful university was founded in the year 1842 and it is the first university that was established in the Western United States.
It is a private university that features quite a beautiful campus which is located just a few miles from the State Capitol building of Oregon.
A university worth reckoning, a visit to this university will show how great they are as well as introduce you to its beauty, this is one of Salem Oregon points of interest which you should explore during your visit to Salem, Oregon.
Location: 900 State Street, Salem, Oregon.
29. Cascades Gateway Park
Another wonderful park right here in Salem is Cascades Gateway Park. If you seek for a place where you can beat the summer heat, then get down to this park.
Cascades Gateway Park is a 100-acre park that has accessible hiking trails and an 18-hole disc golf course.
You can engage in the fishing and paddle sports at the Walter L. Wirth Lake located here.
This is one of the many Salem Oregon attractions and a visit here makes what to do in Salem, Oregon for a family fun time.
Location: 2100 Turner Road Southeast, Salem, Oregon.
30. Willamette Valley Cheese Company
Willamette Valley Cheese Company is an award-winning company which prides itself in the making of the highest quality handmade, farmstead cheeses including famous Gouda, Mozzarella, Brie and Cheddar.
The company is also very passionate about taking care of the cows from whence they get their milk without using pesticides and herbicides.
You can explore this area from Tuesdays to Sundays between 10am and 5 pm, group tours are also welcomed but it is advised you call in advance to discuss the nature of the tour,
31. Frank Lloyd Wright's Gordon House
If you haven't elapsed your proposed time of stay in Salem, you can take a short drive east of Salem to the Frank Lloyd Wright's Gordon House to see this historical building.
This Usonian-styled home was constructed in 1957 and it is named after the family that originally commissioned it.
Take advantage of this opportunity for this building is the only example of Wright's work in Oregon and also the only Wright work in the Pacific Northwest which is opened to the public.
32. Wilson Park
Right in Salem, you will find the Wilson Park which has so many varieties of trees, flowers, shrubs, and an array of sculpture, it is one of many Salem Oregon attractions.
You will also find three fountains, the New Oregon World War II Memorial with a 33-foot-tall, 15-ton Obelisk.
These are located in the grounds of the Capitol Building, hence you can take to exploring the environs after taking a tour through the Capitol Building.
It makes one of Salem Oregon points of interest which you should consider exploring during your visit here.
Would you like to see amazing views of nature as well as explore an island, the Almafi Coast is the perfect spot for a vacation, here is a list of the best things to do in Almafi Coast during a visit.
Start Planning Your Trip to Salem
Salem is a fulfilled place. You will find no dull moment in this very active city.
With its many winery and vineyards that produce extremely delicious wines, one might stop to wonder if Dionysus made this place his home.
You are truly going to love this city as it presents lots of fun activities and amazing attractions, make a checklist of things to do in Salem, Oregon before going on a vacation here, this will help to touchdown on places of your interest.