Brunswick is a college town with New England vibe in Cumberland County, Maine. In the 2020 census, the total population of people in the town was 21,766.
Brunswick houses Bowdoin College, for which it is widely known. Majorly because of the presence of the College, Brunswick is rich in culture and arts.
Other notable attractions in the town include the Bowdoin International music festival, the Maine State Music Theatre, and the Bowdoin College Museum of Art.
This town is perfect for individuals, families, and couples looking for adventure and outdoor activities.
Here are the best and fun things to do in Brunswick, Maine.
Things to Do in Brunswick, Maine
1. Androscoggin Swinging Bridge
Androscoggin Swinging Bridge is a top-tier tourist attraction in the region. Climbing the Bridge is an exciting adventure.
The Bridge is the longest in Maine, extending to 330 feet. The Bridge was constructed in the 19th century but was added to the National Register of Historic Places in 2004.
The Bridge was constructed by John A. Roebling's sons and company In 1892 to link Topsham and Brunswick through the Androscoggin River and for workers at the Cabot Mill. The designer of this Bridge is also the company that constructed the Brooklyn Bridge.
The Bridge is still operating today, allowing locals and tourists to quickly move from town to town.
Despite the Bridge's renovations, the cables have maintained originality since the 19th century. A unique feature of the Bridge is that it swings from left to right when used.
You will not be amazed by the scenery while on the Bridge, and the melody of the water flowing underneath will have a calming effect on you.
Address: Swinging Bridge, Topsham, ME 04086, United States
2. Woodward Point Preserve
Woodward Point Preserve which covers an area of 87.8 acres, is one of the best places to visit in Brunswick, Maine.
Visitors can tour its trail in the quest for wildlife while viewing the gorgeous scenery of Casco Bay. The site is one of the remaining untamed places in Brunswick. It also has hardwood forests, open rolling meadow, and a freshwater pond.
Before the Main Coast Heritage Trust (MCHT) purchased the area in 2019, it belonged to a farmer couple.
The MCHT developed an interest in this site after finding the critical habitats in the forest and estuaries.
Additionally, the preserve is home to migrating birds and an impressive amount of waterfowl.
Even though the preserve has few trails, people who want to explore the site are allowed.; you will just have to walk on muddy grounds and high grasses.
This destination site provides other fun outdoor activities for everyone, including your dog. Visitors can enjoy cross-country skiing, birdwatching, dog walking, and ice skating.
Address: .219 Woodward Point Rd, Brunswick, ME 04011, United States
3. Bowdoin College Museum of Art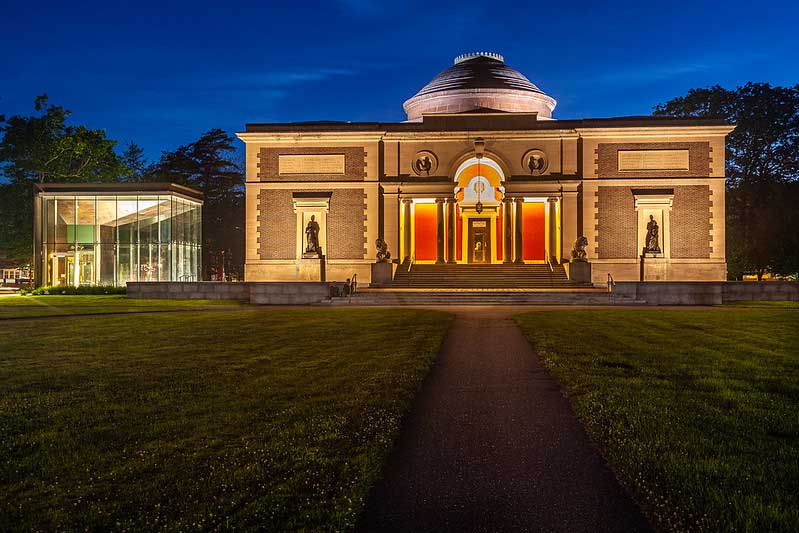 Among the top things to do in Brunswick, Maine, is to visit the Bowdoin College Museum Of Art, especially if you are an art enthusiast.
The stunning Bowdoin College Museum Of Art is situated on the campus of the prominent Bowdoin College. It is one of the oldest art museums in the US.
The Museum is the center of visual arts, serving as a tourist destination and a place for knowledge. No payment is needed to access the Museum.
The gallery houses collections of art pieces by different masters from around the globe. For many years now, an impressive amount of 2000 artworks have been collected, and a few of them include decorative arts, paintings, and artifacts.
The building was designed by Charles Follen Mckim and completed in 1894. The Museum is also on the National Register of Historic Places.
The entrance of the building has two standing lions, while the domed rotunda features paintings of Ancient Greek, Egypt, and Rome.
The Museum also has art pieces made by the indigenous people of Maine. In addition, there's a gift store where you can shop for unique items and souvenirs.
Address: 255 Maine St, Brunswick, ME 04011, United States
4. Peary–MacMillan Arctic Museum
If you are curious about the Arctic Circle, visit the Peary-MacMillan Arctic Museum to have a glimpse of their lifestyle.
The Peary- MacMillan Arctic Museum was christened after two Bowdoin College graduates, Robert E. Pearly and Donald B. Macmillan. These students devoted themselves to exploring the Arctic Circle.
Among all the lower 48 states, the Peary- MacMillan Arctic Museum is the only facility dedicated to Arctic studies.
The facility came into existence with the support of George B. Knox and the Bowdoin class of 1928. In the June of 1967, the Museum was dedicated.
In the Museum lies some of the artifacts from the Arctic circle, including objects from different Innuit tribes, garments made of furs, and animal skin. You will also see the specimen of Arctic wildlife that has been preserved.
The Museum also features art made by the People of the Arctic Circle. These exhibits depict the brutal weather they learned to live under.
Address: 9 Campus Rd S, Brunswick, ME 04011, United States
5. Neptune Woods
Mountain biking is a thrilling experience and one of the fun things to do in Brunswick, Maine.
Neptune Woods is a 64-acre land situated at Brunswick Landing. Initially, it was part of the Brunswick Naval Air Station, but after the Navy stopped operating in the area, it was handed over to the Midcoast Regional Redevelopment Authority (MRAA). It is close to the recreational center.
Neptune Woods is a perfect site for novices in mountain biking, as they are trails, especially for them. The region was given to the Brunswick- Topsham Land Trust to be developed by the MRRA.
The Neptune Woods trails are available for other purposes, such as hiking and snowshoeing.
Address: 349 Neptune Dr, Brunswick, ME 04011, United States
6. The Skolfield-Whittier House
If you want to see how the upper-middle-class people in Brunswick lived in the 19th century, pay a visit to The Skolfield-Whittier House.
This House was inhabited by three generations of wealthy families in Brunswick. They had successful careers in education, medicine, and maritime.
These residents included Dr. Alice A.S Whittier, who was the first female pediatrician in Maine, Dr. Frank Whittier, who is among America's foremost forensic pathologists, and Alfred Skolfield, who was a sea captain.
The building was constructed in the 1850s, and no one in over 100 years has inhabited it. In the modern day, the House holds a rich past that reflects the lifestyle of these people.
Inside the building are documents relating to the House's construction as well as different spices that were left in the pantry.
The House has 17 rooms, which you can explore during your guided tour. Amendments to the House began in 2015, and as of 2019, the work on the first floor was completed.
Address: 161 Park Row, Brunswick, ME 04011, United States
7. Parker Cleaveland House
Samuel Melcher III built the Parker Cleaveland House. The House was initially used as a private home.
The House was built for a physicist and mathematician, Parker Cleaveland, when he came from Harvard to teach at Bowdoin College.
However, in 1992, the president of Bowdoin College became the new owner. In addition, in 2002, the Parker Cleaveland House was made a National Historic Landmark.
The House is presently the official guest house of Bowdoin College. It also serves as a venue for other official events.
Address: 75 Federal Street, Brunswick, ME 04011, United States
8. Merrymeeting Dog Park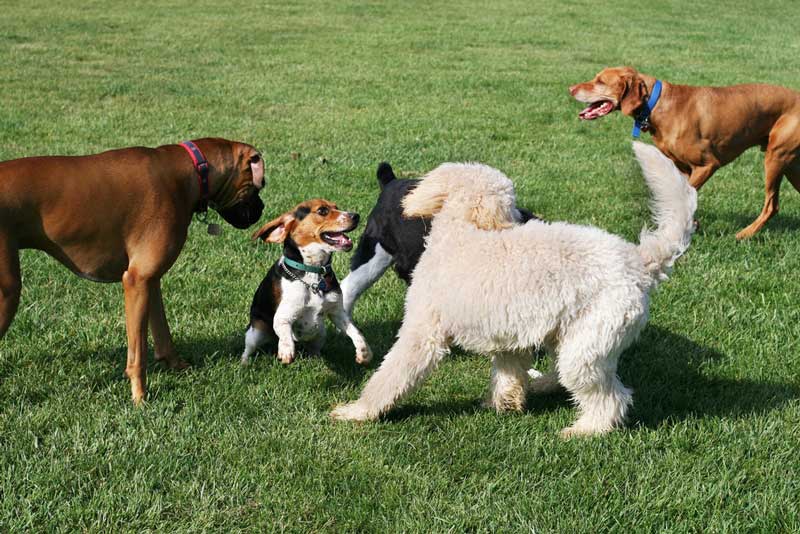 If you're on this trip with your dog, don't hesitate to visit Merrymeeting Dog Park.
The beautiful attraction is located next to the Androscoggin River. It is about 1.5 acres and surrounded by trees, making it a perfect place for a time of solitude.
The Park provides opportunities for dog owners to allow their dogs off-leash for exercise and recreation. The Merrymeeting Dog Park was dedicated in Memory of Jake Horgan.
So bring your pets and watch them roam around. The Park is designed, so dogs of different sizes have their corner, so there's no fear of your dog being trampled by a bigger one. There are benches in the Park for you to sit while you watch your dog enjoy.
Address: 94 Water St, Brunswick, ME 04011, United States
9. Town Commons
Town Commons is the oldest wooden "Park" in Brunswick. It is seen as a park but is not one because it does not have the conventional facilities often seen in other parks.
Town Commons is more of a preserve and less of a park. The attraction encompassing 71 acres, has a wild nature. The only modernized facility found on this site is a gravel parking space.
The remaining part of Town Commons contains interpretative signs that give information about its features.
Some features in Town Commons include a unique plant community called a Pitch Pine Heath Barren (close to the Pine Heath Barren Loop Trail) and the American chestnut trees (planted close to the chestnut trails and woodlands).
Activities that can be done here are hiking, dog walking, jogging, cross-country skiing, bird watching, and snowshoeing. The tourist attraction also houses some birds and insects.
Address: Harpswell Rd, Brunswick, ME 04011, United States
10. Bowdoin International Music Festival
Experiencing the Bowdoin International Music Festival is one of the fun things to do in Brunswick, Maine.
It is the gathering of world-class instrumentalists and composers, among other musical professionals.
These instrumentalists and composers usually hold concerts, masterclasses, and other interesting activities that display their genius gifts yearly.
It would be best if you did not miss this opportunity to listen to violin concerts, piano soloists, and other showcases capable of making your soul leave your body.
Address: 181 Park Row Brunswick, ME 04011-2006
11. Brunswick Farmers Market
Visiting the local Market in new places is usually fun. Therefore, the Brunswick Farmer's Market is no doubt an interesting destination to explore.
The Brunswick Farmers Market is among the oldest in the state, opening on Tuesdays and Fridays.
The town has a seasonal market- winter and summer; this means that if you are vacationing in the summer or winter, you can buy what you want.
When you visit Brunswick Farmer's Market, you will find fresh vegetables and fruit shops.
The Market also has a section filled with native food made with products directly from the local farm.
So visit this Market in any of these two seasons, buy some veggies and taste the local dishes the citizens of Brunswick make.
Address: Maine St & Park Row, Brunswick, ME 04011, United States
12. Brunswick Golf Club
Brunswick Golf Club is a perfect destination for novices and experts in golf. The facility, established in 1898, is one of the oldest golf courses in Maine.
The Golf Club has an 18- hole course. Brunswick Golf Club features still-water ponds, tree-lined fairways, and verdant greens.
The Golf holes have a stunning vista that does not fail to floor the players on the golf course.
Although the 6th and the 9th holes have proved to be quite tricky for the players, the course layout is impeccable for all types of skill levels.
The Golf course is open to everyone. So book a tee time and golf to your satisfaction.
Address: 165 River Rd, Brunswick, ME 04011, United States
13. Pickard Theater
Being one of the hotspots of performance art in Brunswick, the Striking Pickard Theater is not a building you will want to miss visiting. A visit is undoubtedly one of the best things to do in Brunswick. Maine.
Located on the Bowdoin College Campus, the Gothic-style stone building has a sitting capacity of up to 600, with beautiful lighting and excellent acoustic systems.
Pickard Theater is mainly used by the Maine State Music Theater Company, even though sometimes it serves as the venue for some campus events.
During the summer period, the Company stays at the Pickard Theater and, from there, runs all its productions.
Please make plans to be entertained by the children's theatre, musical, and other shows displayed by the talented State Music Theater Company members.
Address: 1 Bath Rd, Brunswick, ME 04011, United States
14. Brunswick Naval Aviation Museum
Among the top things to do in Brunswick, Maine, is to check out the Brunswick Naval Air Station that assumed control of the North Atlantic during the Cold War, World War, and other major conflicts.
After the curtains of this crisis were rolled, the Naval Air station was demobilized. Presently, the station is being reconstructed as a regular airport.
But despite its decommissioning, the military site's accomplishments were far too much for them to become just a story. So the Brunswick Naval Aviation Museum is trying to help save this site from being lost in time.
Brunswick Naval Aviation Museum is located close to the airport. It accommodates aircraft, memorabilia, and items of war that are not used anymore.
The best part of the Museum is that you can look at the object at a closer range, such as maps, airplanes, equipment, and picture collections.
Address: 179 Admiral Fitch Ave, Brunswick, ME 04011, United States
15. Local Cuisine Downtown
Brunswick is popular for its seafood meals, especially lobsters, and it's no shocker since the stunning town is close to the ocean. Try out different delicacies in this destination if you don't know what to do in Brunswick, Maine.
There are different locations where you can have mouth-watering seafood in Brunswick, such as Joshua's Restaurants & Tavern, Portland Pie Company, Enoteca Athena, etc.
So Brunswick presents a plethora of choices of locations to enjoy a good dish; all you have to do is to go downtown.
The restaurants offer lunch, dinner, and drinks services. Their menu consists of seafood such as lobsters and chowders. You can also have exotic dishes here.
Address: Maine Street, Brunswick, ME 04011, United States
Considering a Maine road trip, check out our guides on things to do in Augusta , things to do in Kittery, and things to do in Bangor for a memorable trip.
16. Gelato Fiasco
If you want a delicious ice cream treat for you or your kids, stop by Gelato Fiasco in Brunswick, Maine.
Gelato Fiasco was established in 2007 by Bruno and Josh. This tourist destination has two branches in Brunswick and the second one in Portland.
Gelato Fiasco has different ingredients used in producing flavors; the shop makes the ingredients.
Gelato Fiasco has two locations where it serves its customers: the Brunswick Flagship Store and the Portland Old Port location.
Initially, the gelato was only sold in the shop, but later, Josh and Bruno began to distribute it to other shops in Brunswick.
Over 5000 shops in the United States have Josh and Bruno's Gelato in their shop. Gelato Fiasco aims to create delicious ice cream that leaves gold memories in the minds of its visitors.
Address: 74 Main St, Brunswick, ME 04011, United States
17. Joshua L. Chamberlain Museum.
Brunswick, filled with historical sites, is another example of a historical place you should see is the Joshua L. Chamberlain Museum.
The Facility is Christened after the four-term Maine governor and Bowdoin College president. His name was Joshua L. Chamberlain, and he lived here for over 50 years.
In 1983, the Pejepscot Historical Society purchased the building, and a few months later, it became a Museum with plenty of exhibits.
Guided building tours are also provided during memorial day weekend and through October.
So if you want to know about the history of the Brunswick hero, Joshua L. Chamberlain, ensure to visit this Museum.
Address: 226 Maine St, Brunswick, ME 04011, United States
18. Harriet Beecher Stowe House
The Harriet Beecher Stowe House is a historic building that housed Harriet Beecher and her family as tenants from 1850-1852.
The building is presently owned by Bowdoin College and is used as classrooms and faculty offices.
Harriet Beecher Stowe House, built in the early 19th century, is now known as an essential stop on the underground railroad.
This House is where the famous book "Uncle Tom's Cabin" was brought to life, as it was in this House that John Andrew Jackson, an enslaved person who had run away, was given refuge.
While inside the House, you should check the space in her writing room. This space pays homage to Harriet's influences in US literature and history.
In present times, the building has gotten recognition for its importance to the Underground Railroad history. Harriet Beecher's House is unquestionably one of the best places to visit in Brunswick, Maine.
Address: 63 Federal St, Brunswick, ME 04011, United States
19. First Parish Church
In Maine, most churches were the center of all the early communities. The First Parish Church was built in 1717. Back then, a colony was not allowed to be incorporated if it did not have a minister or a church.
The development of the Brunswick economy into a booming one happened under the guidance of The First Parish Church.
In addition, the support for the resistance to slavery began to grow at The First Parish Church. It was in this church on pew 23 that Harriet Beecher got inspired to write her famous book "Uncle Tom's Cabin."
Some popular people who have given speeches in The First Parish Church are Martin Luther King Jr, Eleanor Roosevelt, and President Taft.
Address: 9 Cleaveland St, Brunswick, ME 04011, United States
20. Thomas Point Beach & Campground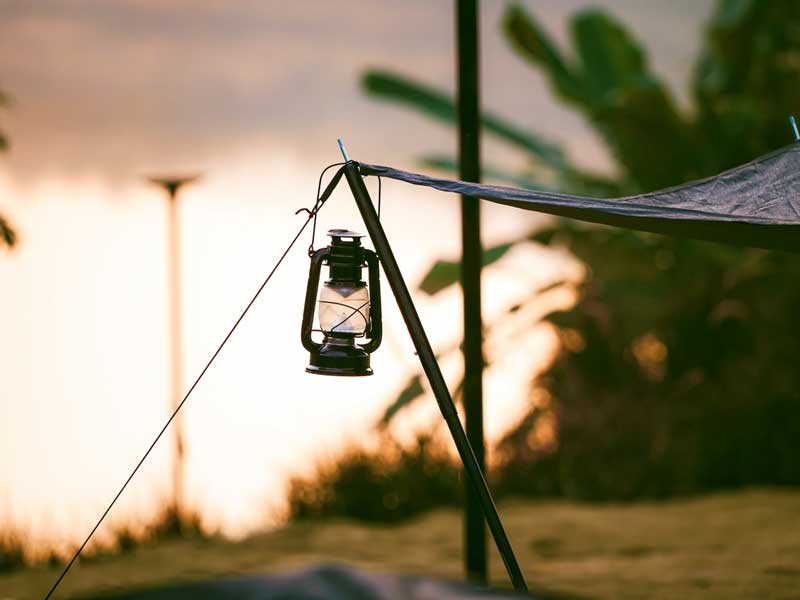 Thomas Point Beach & Campground was built in 1956. This destination is located in the middle of Brutal, which makes it easy to access almost everything in the mid-coast area.
The campground features over 100 campsites for people seeking fun outdoor activities in Brunswick.
Additionally, it has clean and well-kept 84 acres of fields, a neat beach, a playground, and strong WIFI connections.
Thomas Point Beach & Campground is the right location to spend a day in the sun and have a nice picnic. There is also an area to play games like volleyball, softball, and more. The playground is spacious and safe for kids to roam around.
Additionally, Thomas Point Beach & Campground has always been the location for the yearly Maine highlands games. In addition, the campground usually hosts school trips, reunions, and birthday parties. It can contain up to 18,000 people.
Address: 29 Meadow Rd, Brunswick, ME 04011, United States
21. Flight Deck Brewing
Flight Deck Brewing was established in 2017 and has been a go-to for the locals and tourists in Brunswick. The brewery has a tap roster that is changed quite often.
Aside from beer, the brewery sells wine, ciders, and local soda for different ages. So drop by for a cup of beer if you don't know what to do in Brunswick, Maine, but love beer.
Flight Deck Brewing also has a family restaurant that permits dogs on the premises. It also has an indoor and outdoor seating arrangement.
It has an outdoor patio that features a fire pit in the middle. The fire pit helps to provide warmth during the winter. It also has Adirondack chairs and picnic tables, and cornhole.
Address: 11 Atlantic Ave, Brunswick, ME 04011, United States
22. Pejepscot Historical Society
This Society focuses on maintaining and preserving the rich past of Brunswick.
The Society is responsible for three museums: the Pejepscot Museum and Research Library, Joshua L. Chamberlain Museum, and Skolfield-Whittier House.
The Pejepscot Historical Museum & Research Center is filled with vital artifacts, important writing, and exhibits that will interest you when you visit.
The Society goes way back to 1888 and is ranked number 4 on the list of the oldest historical Society in the state.
Address: 159 Park Row, Brunswick, ME 04011, United States
23. Pine Grove Cemetery
Pine Grove Cemetery was initially part of the land of Bowdoin College. In 1820, two acres of land were given by the College for the building of the Pine Grove Cemetery. The First Parish Church was the initial burying ground.
However, the College stipulated that the land should be only a cemetery and nothing else. Pine Grove Cemetery officially began with the reinterment of two previous presidents from Bowdoin College in 1825.
The Cemetery has been expanded, and approximately 2,500 tombstones can be found on the land. The earliest tombstone is dated 1974.
Some famous people buried in Pine Grove Cemetery include professors of Bowdoin College, the parents of a first lady, two Maine governors, and Joshua L. Chamberlain, a Congressional Medal of Honor Civil war hero.
Address: Pine St, Brunswick, ME 04011, United States
24. Longfellow Playground
The Longfellow Playground is a community-built kiddies' playground comprising slides, structures, and swings. If you are looking for forests to give your kids an excellent trip in town, this attraction is a fantastic place to visit.
The Longfellow Playground is open to the entire public from morning to night. Other amenities here are park benches and pavements having basketball goals.
This attraction is an excellent place to check out and should make your list of the best places to visit in Brunswick, Maine.
Address: 21 Longfellow Ave, Brunswick, ME 04011, United States
25. Labyrinth in the Woods
All over the world, the old tradition of walking through a labyrinth is popular amongst many religions and cultures. Many people believe that walking a labyrinth opens the heart and mind.
Labyrinth in the Woods in Brunswick, Maine, was built to commemorate Susan Fitzgerald, a devoted member of the Brunswick Topsham Land Trust and a leader in the church. Susan Fitzgerald was very passionate about helping people connect with nature.
Labyrinth in the Woods allows people to meditate and go on a spiritual journey in a natural environment.
Most people walk the labyrinth to relax their minds. In contrast, others walk the labyrinth as a form of spiritual exercise, and others walk the labyrinth for self-meditation and reflection in search of inner peace.
Address: Brunswick, ME 04011, United States
26. Spindleworks
The Spindleworks is a well-known non-profit art gallery for people with disabilities. Spindlework is a project of the Independence Association of Brunswick, Maine.
Their objective is to assist kids and adults that have disabilities in attaining much better and more inclusive lives in their neighborhoods.
The artists in Spindleworks are from neighboring communities such as Topsham, Westbrook, Bowdoinham, Lisbon Falls, Freeport, Richmond, Portland, Auburn, and Bath.
Spindleworks offers art materials, gallery, and studio areas to more than 35 adults that have disabilities whose ages range from 20 to 80 years old.
These artists work in different art mediums such as drawing, painting, jewelry, acting, music, poetry, ceramics, fiber and fabric arts, wood, and sculpture.
The works of these artists are showcased in the Wharton Gallery and store situated at Spindleworks and exhibited locally and internationally. The artists get 75 percent of the profit after the sales of their work, while 25 percent goes back into the project for buying supplies.
During your visit, you can browse through the many unique items in the gallery and purchase any piece that interests
Address: 7 Lincoln St, Brunswick, ME 04011, United States
Maine presents breathtaking attractions and activities, explore some of its fun cities, here are guides on Ogunquit, Camden, Rockland, and Old Orchard Beach.
Plan Your Trip to Brunswick
The quaint but rich town of Brunswick, Maine, is an exciting location for a holiday. The town houses many attractions that promise to be fun, educative, pleasing to the eyes, and of course, leave you with a filed and satisfied stomach.
The activities in Brunswick, Maine, guarantee a fun and memorable vacation.
Have a memorable trip!