This is a city situated in the northern part of Los Angeles, Palmdale is known as the "Aerospace Capital of America", this is because of its focus on aerospace technology.
Separated by the San Gabriel Mountains from Los Angeles, Palmdale is famous for its US Air Force testing Center. It is known that this center witnessed aircrafts such as the Legendary Lockheed Blackbird take-off for the first time.
There are lots of fun things to do in Palmdale, these range across fun attraction spots such as Joe Davies Heritage Airpark, the DryTown Water Park, and the Prime Desert Woodland Preserve.
You will also find museums, amphitheater, brewing companies, and so many others, all of which promises a fun experience to all of its visitors.
To help plan your trip, here are the best things to do in Palmdale.
Things to Do in Palmdale
1. Rancho Visita Golf Club
Rancho Visita Golf Club is one of the best places to visit in this city.
Rancho Visita Golf Club is an 18-hole, 6,659-yard, par 72 golf course which was designed by Ted Robinson, you will find this golf course at the heart of the Antelope Valley.
This golf course has a spectacular desert surrounding, a modern clubhouse along with spaces and restaurants that can be used for functions and special events.
Rancho Visita Golf Club also features lakes and bunkers that are strategically incorporated, beautifully contoured fairways, pitching bunkers, a grass tee driving range and greens. The golf is designed to have a variety of challenging rounds and all levels of difficulty.
While you are here, check out the Clubhouse, it has a venue suitable for dining, celebrating special occasions, entertainment, and lots more. There is also a golf shop that sells good essentials, apparel, and gear.
If you are not a good golf player and you wish to undergo some training, there is a team of golf and service professionals around to guide you on what to do and also offer lessons to help you improve.
Address: 3905 Club Ranch Dr, Palmdale, 93551.
2. Joe Davis Heritage Airpark
Joe Davis Heritage Airpark is a local museum and also an exhibition facility in Palmdale which is known for having a fine and outstanding collection of aircraft obtained from the US Navy, USMC, USAF, and Royal Canadian Air Force (RCAF).
Established by the United States Air Force (USAF) in the 1990s, the Airpark was named after Joe Davies who served in World War II and also in Vietnam as the USAF's Air Force Plant 42's third commander for five years.
Some of the features of the park include an excellent open-air display of a wide variety of retired military aircraft, some of which were used decades ago.
Aircrafts such as jets and bombers that can be found in this Airpark include the Boeing B-52F Stratofortress strategic bomber, and also the McDonnell Douglas F-4 Phantom II multi-role fighter.
Other aircraft that could be found on display are Vought A-7 Corsair II attack fighter, a Grumman F-14D Tomcat Interceptor, and a Douglas A-4C Skyhawk attack aircraft.
Address: 2001 E Ave P, Palmdale, CA 93550.
3. Transplants Brewing Company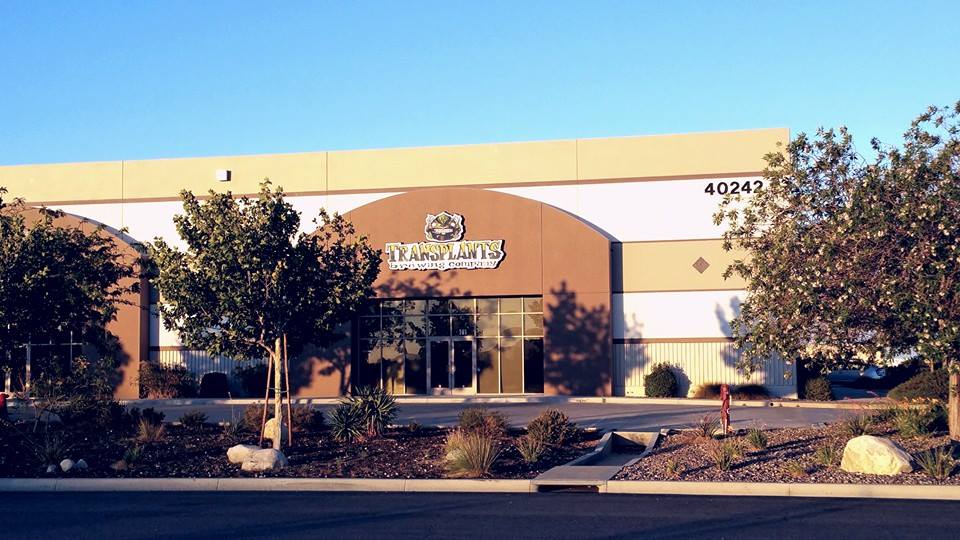 Transplant brewery is a locally owned and operated brewery company which produces different kinds of beer with a key focus on hoppy west coast ales and other creative specialties.
In the brewery, you will find a unique and modern tasting room where you can taste a range of barrel-aged, collabs, flagship and seasonal beers.
Under their flagship beers, you will find beers like The Independent – which is just an IPA made with Newport hops, Trace Plants – which is an IPA with Chinook and Columbus, The Fascinators – a Black IPA and lots more.
Try out also The Bible Salesman- which is an old aged beer in Koval Bourbon barrels; Old Weird Eyes – which is an Oktoberfest ale inspired by Heino.
Transplants Brewing Company is opened six days a week from Monday to Saturday at varying hours.
Address: 40242 La Quinta Lane Unit 101, Palmdale, .CA 93551.
4. Lucky Luke Brewing
One of the best things to do in Palmdale as a tourist is to visit Lucky Luke Brewing.
Lucky Luke Brewing is a locally owned and operated brewery. Its main focus is producing handcrafted craft beers of high quality for the people of Palmdale and its surrounding communities.
The brewery has a 10-barrel brewing system which comprises of a natural gas direct-fired hot liquor tank and kettle. It also has an insulated mash tun, and a cellaring capacity of sixty barrel.
Lucky Luke Brewing uses sustainable brewing practices along with a special water-saving equipment. This way, little or no raw material is lost in the process and the environment is not harmed.
Some of the special beers made by this brewery include the impresario which is an American IPA; the Mortician which is a black/Cascadian dark ale; Scrivener – a blonde ale; Millwright, which is an Imperial Oatmeal Stout; and the Cartographer which is a rye beer.
You will be so glad you came to this brewery after tasting some of these beers
Address: 610 W Ave O #104, Palmdale .CA 93551.
5. DryTown Water Park
A park which the whole family will love to visit is the Drytown Water Park which is located on the grounds of the Palmdale Oasis Park and Recreation Center. It is a worthy addition to your checklist of things to do in Palmdale
DryTown Water Park is opened seasonally every year, it is open from the Memorial Day weekend in May and remains open till the Labor Day in September.
The park features six landscapes which are popular attractions spots in the area, along with several thrilling water-related rides such as a tubing ride called Big Rock River and Dusty's Mineshaft Racer which is super-fast.
There is an area in the park called the Little Miner's Camp which is reserved as a playground for the little ones.
There are also cafes, restaurants and several other eateries around the park that serve casual fare and drinks. Rest rooms are also available to use if there be a need.
Address: 3850-B E Ave S, Palmdale, .CA 93550.
6. Palmdale Amphitheatre
At the Marie Kerr Park in the Antelope Valley is Palmdale Amphitheatre, one of the best outdoor entertainment venues in the area.
Palmdale Amphitheatre hosts lots of high energy concerts performances and several other community-based events like plays, music concerts, dance recitals, and more.
The amphitheater itself features a grassy but comfortable seating area and lots of spaces where food vendors can display their wares. You will also find restrooms and a green room which is meant for entertainers.
During the summer months, on Friday evenings, the Palmdale Amphitheatre hosts Family Movie Nights, while on Saturdays, they host an evening concert.
These events are attended by both locals and visitors from several parts of the world who come to the amphitheater to enjoy live music presented under the stars on a peaceful summer evening.
This makes one of the fun things to do in Palmdale, California, you should check this out.
Address: 2723 Rancho Vista Blvd, Palmdale, CA 93551.
7. Rainbow Ridge Ranch
Rainbow Ridge Ranch is a horseback riding and rental stable which is situated around the Palmdale and Acton area.
This ranch offers horseback riding lessons, pony and horse rentals, outrides and adventures. There is also stall and pasture boarding for those who own horses.
Other opportunities offered by the ranch include training for those who don't know how to ride a horse and for those who own horses but can't control them because the horses are too wild.
Rainbow Ridge Ranch also help set up special events and celebrations such as day camps, pony parties, as well as birthday parties that are horse themed.
Visitors are free to stay in the ranch with their horse if the need presents itself.
Check out the Ranch store to buy a range of horse essentials, horseback equipment, riding gear, and other horse-related souvenirs and gifts.
Address: 1701 Crystal Rd, Palmdale, CA 93550.
8. Blackbird Airpark
Also located in Palmdale is the Blackbird Airpark, a private museum which covers about 12,000 square foot area, it can be found at the Edwards Air Force Base.
This air museum features 8,500 square feet of displays and exhibits which are quite interesting to explore, a 40-seat theatre, a research library, a gift shop, and several administrative offices.
The exhibits you will find in this museum cover a wide range of topics such as the story of Glen Edwards who an aircraft base was named after. This airpark also includes details and objects from flight-testing which dates back to WWII.
You will also find exhibits that cover topics on the formation of the ancient lake beds and early homesteading in this area, how the sound barrier was broken and how high-speed flight was attained.
Other attractions that you will find displayed in the museum includes rocket engines, airplane models, and flight hardware.
When you are done exploring the museum, visit its gift shop to buy any of the variety of aeronautical related gifts and souvenirs
Address: 2503 E Ave P, Palmdale, CA 933550.
9. State Route 138 – Pearblossom Highway
State Route 138 also known as SR 138 or the Pearblossom Highway is a scenic state highway that can be found in southern California.
This highway runs from east to the west, passing through the Mojave Desert into the northern foothills of the San Gabriel Mountains.
The beginning of the highway is at the South of Gorman, which is towards the Sierra Pelona Mountains, it travels eastward through the Antelope Valley and Cajon Pass, and heads to the San Bernardino Mountains in the East.
State Route 138 is famous as it was the main subject of David Hockney photography, he was a famous photographer who became famous when he made the picturesque photographic collage entitled Pearblossom Highway.
You will find these pictures where they are kept in the Getty Museum in Los Angeles.
10. Baracoa Cuban Restaurant
Added to the list of things to do in Palmdale is the Baracoa Cuban Restaurant which gives its costumers a great taste of Cuban Meal.
The restaurant has a colorful and vibrant atmosphere that is perfect for enjoying these meals.
The Cuban cuisine served by this restaurant is a blend of tropical, European, and African flavors, a taste of it will make you feel loved and special.
Baracoa Cuban Restaurant is owned by the grandchildren of Disnarda Aragon Salca who was a Cuban native.
Some of the meals served in this restaurant include Platanos Fritos, Ceviche de Carne, Papas Renellas, Ceviche de Pargo, and so many other Cuban dishes.
There are also Cuban sandwiches on the menu, along with sides, tapas and desserts. Baracoa Cuban Restaurant also has a coffee bar that serves strong Cuban Coffee.
You can visit the restaurant for lunch and dinner any day within the week.
Address: 853 Auto Center Dr, Ste F, Palmdale, CA 93551.
11. Antelope Valley Mall
Antelope Valley Mall is a giant mall in Palmdale which was built in the year 1990. This mall is a very suitable location for shopping and also features a 16-screen cinema complex.
The number of stores and services in the mall are about one hundred and forty. You can find products of varieties of top brands in its stores including Macy's, Dick's Sporting Goods, JCPenny, Sears, Forever 21 and more.
When you have shopped for a while, you can check out the varied food court in the mall as well as 'restaurant row' which has sit-down eateries such as Olive Gardens, Arby's, and Red Lobster.
12. Mulligan Family Fun Center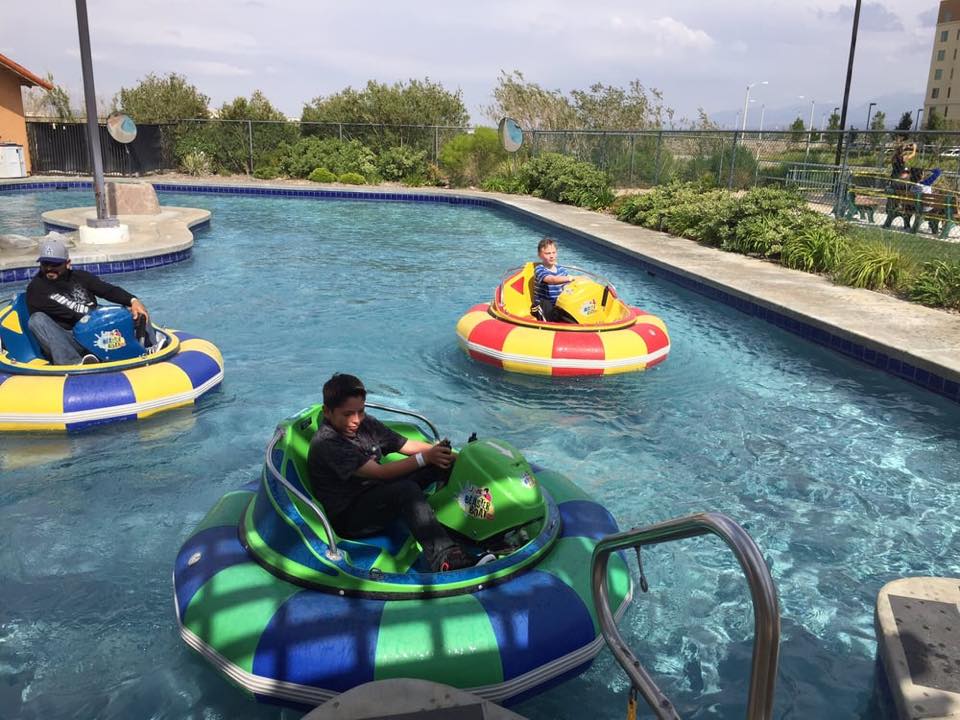 If you are looking for someplace fun to take your kids during your visit to Palmdale, you can check out the Mulligan Family Fun Center branch in Palmdale.
There are lots of fun activities for your kids in Mulligan Family Fun Center, they won't be able to exhaust all the fun this Center has to offer even when allowed to play for hours.
Some of the fun attractions in this center include laser tag, mini-golf, video arcades, rock-climbing wall, mini-golf, and a climbing wall.
Also, check out the New amusement park made for smaller children called the Milligan Ropes Course. The Mulligan Ropes Course is a three-story high safe play area that has challenging obstacles like rope bridges.
This answers the question of what to do in Palmdale, CA with kids, do consider checking out this item for a fun time in Palmdale.
13. Antelope Valley Indian Museum
Antelope Valley Indian Museum is a museum in Palmdale that gives historical prove to visitors and residents of Antelope Valley of settlers in the area years back.
It is a place to go to if you wish to get a broad insight into the area's rich anthropology.
Antelope Valley Indian Museum was established in the year 1928 by H. Arden Edwards, a self-sufficient farmer and artist who made a home for himself here.
Some of the exhibits you will find in the museum includes textiles and ceramics. All these exhibits give a picture of the norms and lifestyle of both the aboriginal and the Native Americans who live here.
At the Joshua Cottage in the museum, you will see how Native Americans processed grain for meals and also started fires.
Have you considered a vacation to Spain, Ibiza is said to be the Party Island of Spain, check out this guide on things to do in Ibiza for a fun time in Spain.
14. Jasmine Thai Restaurant
The Jasmine Thai Restaurant is a modern restaurant Stationed at Palmdale Boulevard, It makes some of the finest Thai food in the city.
This restaurant uses the freshest and highest quality ingredients in making dishes of great taste which are all prepared in the restaurant and served to your delicacy.
The dishes contained in the restaurant menu includes appetizers of hasmine rolls, satay, coconut shrimp, pad woo Sen, jasmine ba-mee, several stir-fries, and also mild to hot curries.
While enjoying these meals, you can ask for any of the drinks Jasmine Thai Restaurant has in their collection such as Jasmine and green tea, Ginseng Coffee, Coconut water, Thai Iced Coffee, Thai Iced Tea, Ginseng Coffee and a variety of soft drinks.
The restaurant is open every week from Tuesday to Sunday for lunch and dinner.
Address: 326 E Palmdale Blvd, Palmdale CA 93550.
15. Antelope Valley California Poppy Reserve
Antelope Valley California Poppy Reserve
in Palmdale is a nature reserve for poppies situated at about 30 minutes northwest of the city.
Poppies are the California state flower, they take only a few months to bloom and cover the whole field.
This reserve is best visited between February and May, for in these months the poppies blossom give the reserve a spectacular look.
You will find the sight breathtaking and be tempted to take a picture of the nice looking overview.
The reserve also has trails covering more than seven miles of which part of them is paved to give those on wheelchair easy access around the park.
It is also a nice place to go on a romantic walk, it makes what to do in Palmdale for Nature lovers.
16. Mountain High
Palmdale experiences the worst of each season. For instance, its summers are fiercely hot while the winters are cold enough to cause snow.
The reason for this is because Palmdale sits on an elevated region called the High Desert.
Making lemonade out of a lemon, residence of Palmdale utilizes it's winter season to engage in skiing. You will find lots of ski areas in the town of which one of them is the Mountain High.
Mountain High is 2,000 meters up in the San Gabriel Mountains and it is made up of three ski areas, one of which is the West Resort.
Among the three ski areas in Mountain High, the highest of them all is the West Resort, thus you will get to ski longer in this Resort than others.
You will find lots of skiers, snowboarders, and others who take to snow activities exploring the area.
If you plan to visit Palmdale during the summer seasons, you can engage in fun activities like hiking and frisbee golfing at the stunning course close to the Angeles National Forest.
This makes one of the things to do Palmdale for a fun outdoor time In the season of winter. Engage in one of the snow activities during your visit to Palmdale.
17. Pasadena
Pasadena
is one fun place in the area you should check out before returning to your base.
This city is one of the oldest among the 88 cities in Los Angeles. You will find it in the shadow of the San Gabriel Mountains. The city is just an hour drive from Palmdale.
In this city, take some time to explore the historic old district area.
The old district was formally the center of the city's original commercial area but it later declined. However, in 1990 this area was revitalized.
Today, you will find in the district trendy and walkable neighborhood across 22 blocks. In this area you will find the best of shopping and entertainment.
If you plan on watching a movie, or a live music show, or having a meal with friends in a fancy restaurant, then you need to come visit this place.
18. Six Flags Magic Mountain
Six Flags Magic Mountain is situated at a 40 minutes drive along the CA SR-14. This 260-Acre land space is a great option for a family day out.
The Six Flags Magic Mountain is a flagship for six different Flags brand. The whole area is both impressive and beautiful, here you will find 19 roller coasters the whole family can ride for fun.
This is quite a number of roller coasters when compared to other amusement parks in the world and surprisingly, the park keeps adding more as the years go by.
Since 2011 the number of roller coasters that have been added to this place is five among which include Full Throttle, it is known to have the World's largest vertical loop which spans up to 49 meters.
Six Flags Magic Mountain also has an area called the High Sierra Territory which is a Looney Tunes-themed area meant for just the young ones.
There is also the Rapids Camp Crossing which simulates an adventure into the American backcountry
19. Rockin' Jump Trampoline Park
Children are lovely, but when they are too restless, it's quite tough to manage them. Do you need to tire them out so you can rest a bit? Take them to Rockin' Jump Trampoline Park.
Rockin' Jump Trampoline Park is a fair deal for both parties, your kids will love it, but they will soon get tired of jumping.
Don't let the looks of Rockin' Jump Trampoline Park fool you. For it is not just a trampolines park, it has different zones that offer fun activities that suit everyone.
Some of these zones include the Slam Dunk Zone which is a zone that allows you to jump from launch pads to score for your basketball team.
There is also the Dodgeball Arena, the Stunt Bag Arena, the Open Jump Zone, and even the Stunt Bag Arena where your kids can throw themselves as much as they want.
You will be expected to pay a little fee before you are allowed to enter the park. This fee varies depending on the zones you wish to check out and the day.
This makes what to do in Palmdale, CA with kids, do check out their pricing options on their website before visiting.
20. Bowlero
Another place that should be on your list of things to do in Palmdale is Bowlero.
Bowlero is a bowling center that offers extended and unlimited bowling to its customers on various nights throughout the week.
If you wish to bowl, then this is the place to pay a visit.
You are free to come along with your kids, there are tutors and trainers around who will be willing to teach them and help them understand the game as well as have a good time.
If you and your kids can play the game already, then you can host a competition against other families. It's going to be fun.
Note that you will be required to pay before you can be allowed to use the facility. You can check out their website to know how much you are to pay before you play.
Address: 38241 30th St E, Palmdale, CA 93550, United States
Lakeland, Florida presents lots of fun attractions and activities, check out this guide on things to do in Lakeland for a fun time in this area.
21. Hollywood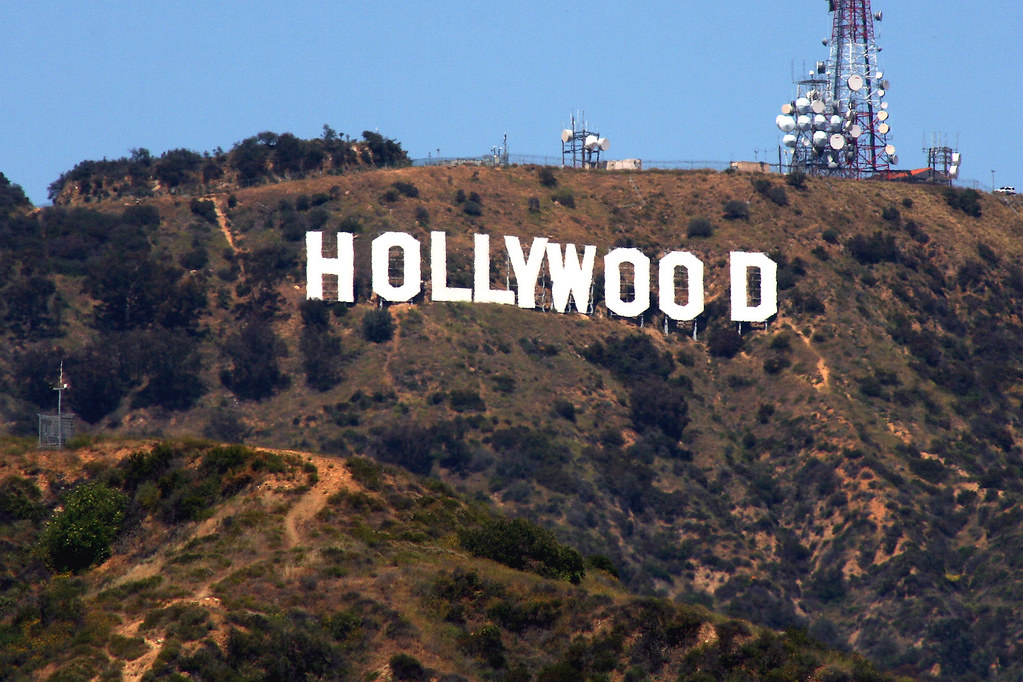 While you are in the area, you might as well visit Hollywood.
Hollywood is one place that needs no introduction. One of the famous cities in the world, the name Hollywood is now synonymous to movies and theatre.
A city with hundreds of immortalized shooting locations throughout the city, as you turn from one street corner to another, you will find a place you will recognize from a movie.
Apart from the streets, some of the special places you should check out include Hollywood Boulevard. At Hollywood Boulevard you will find the Grauman's Chinese Theatre and the Walk of Fame, both of which are crowd magnet.
There is also the Griffith Park which bears the iconic Hollywood sign looks out over the city and the Griffith Park Observatory, which has appeared in so many movies shot here.
22. Wright's Slot Cars and Raceway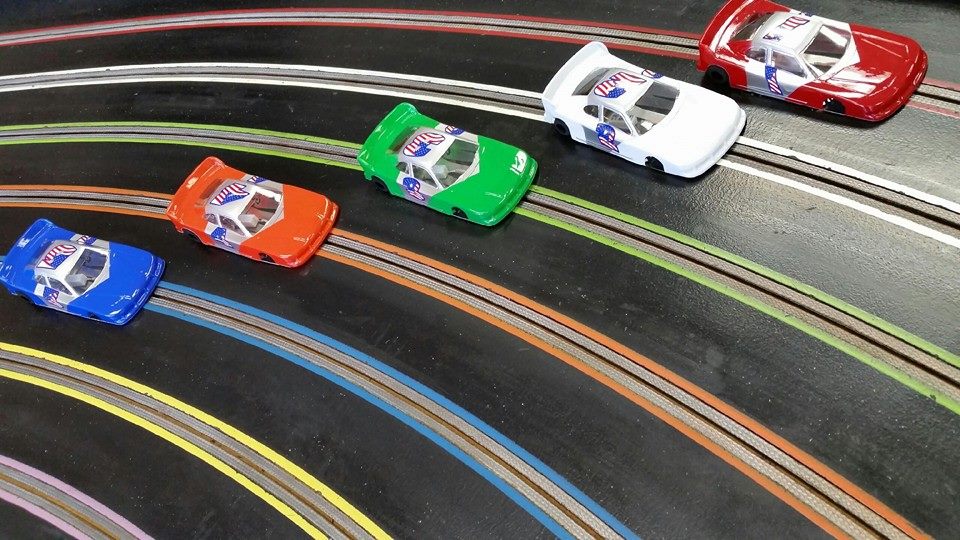 Wright's Slot Cars and Raceway is a racing venue formerly located in downtown Palmdale. Its new venue is just a 30 minutes drive from the old location
Though old, you can't deny the fact that this Wright's Slot Cars and Raceway in Palmdale is one of a kind.
Slot car racing is one great sport, with all the tension rising as the cars perform maneuvers, it is a thrilling spot.
Wednesday night is for Slot racing in Palmdale, as crowds troop into this place to watch the slot car drivers perform magic.
You can visit the new raceway to enjoy the thrill the game offers.
23. Devil's Punchbowl County Park
Located in Pearblossom close to Palmdale is the Devil's Punchbowl County Park, a tilted sandstone formation that was formed by layers of sedimentary rocks covering about 1,310-acre land space at a height of about 4,750.
The park itself got its name from a deep canyon known as plunging syncline or the Devil's Punchbowl.
Devil's Punchbowl County Park also has trails some of which contain geologic features like the San Andreas Faults and the Punchbowl.
Address: 28000 Devil's Punchbowl Rd, Pearblossom, CA
24. EFBC's Feline Conservation Center
If you are a cat lover, you should check out the EFBC's Feline Conservation Center.
You will find Exotic Feline Breeding Compound – Cathouse in Rosamond just 20 minutes north of Palmdale.
This center is aimed at preserving and conserving wild cat species that are both threatened and endangered.
In the EFBC's Feline Conservation Center, you will find more than 70 cats of 18 different species. Some of the animals you will find in this cat house includes large cats like tiger, leopard, and jaguar. You will also find smaller and lesser-known ones like fishing cat, margay, serval, and so many other cats.
All these animals are housed in their natural habitat which is kept in a way to also provide the visitors with unique and close up viewing of these animals.
In case you have questions related to the cats, you can ask any of the staff around, they are all friendly.
Address: 3718 60th St. W, Rosamond
25. Charlie Brown Farms
One of the best places to visit in the Palmdale area is the Charlie Brown Farms. This farm is popular as a home to the World's largest Jerky Alan.
Some of the things you can purchase from the farm include honey, local fruit, vegetables, candy, toys, soda pop, and their famous date shakes.
You will also find in the farm the area's largest gift shop which has two patios, three buildings, and thousands of collectibles and gift items.
Address: 8317 Pearblossom Hwy.
26. Saddleback Butte State Park
The key attraction in the Saddleback Butte State Park is the short self-guided Dic Dowen Nature Trail, the Peak Trail which climbs up to 1,000 feet gives a dramatic view of the Western Mojave Desert, it includes a Visitor Center that features both cultural and historic displays as well as the unique Joshua tree.
If you plan to visit during the springtime, you will get to see a show of wildflowers. The mix of these flowers varies yearly.
The park is also a great place to visit during summer days and can also serve as an excellent place to stargaze at night.
27. Lee Esther's Creole and Cajun
A cozy Louisiana-style restaurant in Palmdale, Lee Esther's Creole and Cajun specializes in serving very delicious Creole and Cajun cuisine in a friendly and relaxed atmosphere.
The owner of this restaurant is Chef Lee Esther who is a trained chef and also passionate about creating southern dishes.
Some of the meals in the restaurant menu includes crawfish etouffee, Cajun chicken, blackened fish, crawfish etouffee, gumbo, jambalaya, po'boys, and so many others.
There is also a 'secret menu' that features signature dishes like Mike's Famous Courtboullion, Ravalaya, and Fish with Crawfish Wine Sauce.
The restaurant also serves desserts ranging from peach cobbler and beignets to bread and banana pudding.
Lee Esther's Creole and Cajun are open from Tuesday to Sunday of every week for lunch and dinner. Don't forget to add it to the list.
Address: 830 1/2 E Avenue Q-6 Palmdale CA 93550.
28. St. Andrews Abbey
St. Andrews Abbey is located in the hills of Valyermo very close to Palmdale. This Abbey is a Benedictine monastery and home to more than 20 monks.
If you are looking for a place to get some silence, meditate, or to practice some prayer then St. Andrews Abbey should be on your list of things to do in Palmdale.
Apart from that, you will get to witness and also learn how these Benedictine monks live here in this Abbey of St. Andrews.
29. Shambala Reserve
Shambala Reserve is home to more than 40 rescued big cats like the cougar, leopards, tigers, lions, bobcats, servals and so many others. You will find this preserve in the hills of Acton close to Palmdale.
Other fun and educational attractions offered by the Tippi Hedren's Shambala Reserve include safari tours, overnight African tent stays, and several other school tours.
Only those of age 18 and above are allowed to visit the park.
30. Vasquez Rocks Natural Area Park
Vasquez Rocks Natural Area Park is home to the prehistoric Vasquez Rocks. The Vasquez Rocks were once home to the Shoshone and Tataviam peoples, this area is located in Agua Dulce also in the northern part of Los Angeles, if you are visiting Palmdale you should consider checking out this area.
These famous rocks have appeared in popular TV shows such as The Big Bang Theory, New Girl, Star Trek, and the Flintstones movie.
You will find lots of other tourists who came to view these rocks. Apart from the rocks, the site is also a great place for horseback riding and picnicking.
31. Barrel Springs Trail
During your visit to Palmdale, if you would want some outdoor time hiking as well as experiencing the beauty of Nature, do check out Barrel Springs Trail.
This is a 2.5-mile trail that has an elevation gain of 206 feet, you will find this trail in the southern part of Palmdale.
It is quite an easy access, you would as well notice its parking lot at both ends of the trail.
This activity gives you an opportunity to discover nature's beauty in this area as well as stretch your legs, you can bring your dogs along as they are also permitted here.
Go hiking on Barrel Springs trail, this makes what to do in Palmdale for a fun outdoor time, definitely an activity you should not miss during your visit to this part of the United States.
32. Edwards Air Force Base
Located in Lancaster close to Palmdale is Edwards Air Force Base, this is a place where history is made. This base has set more than 370 world records, all of which are aviation-related.
Most of aircraft had their first flight in this place. It was also here in Edwards Air Force Base that Chuck Yeager broke the sound barrier.
Although the base is not open to the public, it offers museum and base tours bi-weekly. Only 40 people are allowed per tour.
33. Lake Palmdale
Another interesting place to add to your itinerary is Lake Palmdale. It is a must-see destination for anyone wanting to have a great time outdoors.
Lake Palmdale is an artificial lake built in 1924, together with the closeby Little Rock Reservoir formed by the Little Rock Dam. The Lake is one of the works of the California State Water Project and receives water from the California Aqueduct.
The Lake was previously named the Harold Reservoir or Alpine Reservoir. Part of the objective of this project was to create a consistent flow of water for use by the local farmers.
Lake Palmdale is an excellent place to go fishing as it is filled with fish. It features a small pier kind of Dock that protrudes about 25 miles into the Lake.
Address: Palmdale, California, United States
34. Marie Kerr Park
Marie Kerr Park is perfect if you want to have great fun with your loved ones and friends.
The Palmdale Marie Kerr Park occupies 57 acres and has 20 acres used for parking. This community Park has a softball complex, community pool, softball complex, Recreation center, three full basketball courts, and a half basketball court,
Other amenities to see in the park include a Community building, pool, BBQ grills, three shaded picnic pavilions, three soccer fields, one softball field, two playgrounds, Sand volleyball courts, two tennis courts, and others.
The Park has a spacious activity room with detachable room dividers to create three smaller rooms for personal reservations and events; it also has a large dance room with wall-mounted ballet balls, mirrored walls, a spacious gymnasium, and a youth room.
Address: 39700 30th St W, Palmdale, CA 93551, United States
Take to exploring other parts of California, check out this guide on things to do in Fremont as well as things to do in Modesto to give you a fun time in this parts of California.
Plan Your Trip to Palmdale
Palmdale is simply a remarkable city that has lots of peculiar sites, it makes a city worth visiting in the United State.
With its numerous attraction spots, every member of the family will have a fun time here, During your visit, take to exploring the items listed on this guide, this gives you lots of things to do in Palmdale.
Also, check-in with your travel agent to book some of the items and as well make a visiting date, have a fun vacation in Palmdale.