Northampton is a civil parish and market town in the East Midland region, Northamptonshire County, England. It is among the largest towns in England. In the 2021 census, the population of Northampton was 359,500.
A large fire destroyed Northampton in 1675. When the town was rebuilt, it was constructed in an exaggerated open plan that was often seen in England.
The result of this reconstruction is a striking and charming town that centers around the vast Market Square.
There are quite some fun things to do in Northampton, Northamptonshire. Noteworthy attractions are the several top-quality museums in Northampton, including 78 Derngate and the Abington Park museum.
When it comes to culture, this town puts on a good show, and you can view one of these shows at the Royal Theatre, which goes back to 1884. It is one of the most recognized companies in the country.
You can also learn about the old craft of boots and shoe leather production at the Central Museum and Art Gallery.
Are you planning an exploration of Northampton? Here are the top things to do in Northampton, Northamptonshire.
Things to Do in Northampton
1. Guildhall
Northampton's never-ending growth into the 1800s required a new town hall. This hall was designed by Bristol's Edward William using a Neo-Gothic style at the age of 28.
The hall features a long row of pointed arches with tracery, statues, and friezes showing monarchs with a past connection with the town.
Additionally, you can trace the memorial to Princess Diana, located a few miles away in Althorp.
You can also arrange a tour to look at Guildhall's interior stained glass, the great hall, and the coffered ceiling and coat of arms.
The great room is designed with Goth-style murals of important historical figures, rose windows, and chandeliers.
Address: St Giles' Square, Northampton NN1 1DE, United Kingdom
2. Abington Park Museum
Abington Park Museum was initially a manor house built at the beginning of the 16th century.
The Great Hall, presently called the Oak Room due to its oak paneling, goes back to the 1500s.
The manor once housed the granddaughter of William Shakespeare, Elizabeth. She was buried in 1670 at the Church of St Peter and Paul, just opposite the manor.
In 1841, the house was sold and turned into a lunatic asylum in 1845. In 1892, the Manor House and its grounds were given to Northampton Council. 1n 1994, the house was re-established as a museum after a renovation.
Abington Park Museum features displays about the town's social history, including military history and a costume collection.
Address: Park Ave S, Northampton NN1 5LW, United Kingdom
3. Coton Manor Garden
If visiting gorgeous gardens excites you, the Coton Manor Garden is a beautiful destination.
The Coton Manor Garden has a hillside position stretching down from the 17th-century manor house built of Northampton stone.
The manor house serves as the main focus of the garden, its wall holding many shrubs and roses while the surrounding terraces are filled with plenty of colorful pots and containers. Outside the garden is an esoteric five-acre wildflower Meadow and bluebell wood.
This ten-acre garden was planted around the 17th-century Coton Manor. Coton Manor Garden has richly abundant borders that will interest plant lovers, while other individuals will like the garden's beauty and unique atmosphere.
The Stableyard café offers homemade lunches and tea when Coton Manor Garden is open. The large nursery has more than a thousand varieties of plants, and a lot of them are foreign plants.
Address: Coton Manor Nr, Guilsborough, Northampton NN6 8RQ, United Kingdom
4. Castle Ashby Gardens
Among what to do in Northampton, Northamptonshire, is to explore Castle Ashby Gardens.
Castle Ashby is the ancestral home of the 7th Marquess of Northampton. The estate covers an area of 10,000 acres. Beside the house is a beautiful 25-acre garden that is often open to visitors.
Castle Ashby Gardens make up a section of a broader landscape designed by brown in 1761. Brown constructed a series of garden ponds, introduced the ha-ha, and included a classical temple and dairy in the landscape.
In 1860, the terrace garden was constructed, and the kitchen garden was converted into a romantic Italian garden.
The top features of the gardens are a rainbow border, an orangery, a wide arboretum, a butterfly garden, a Fuschia house, and the Italianate garden.
This attraction also has a neoclassical conservatory, a triumphal arch, and a nature trail that directs visitors through the gardens.
Additionally, there is a kid's farmyard area with unique animal breeds and a famous garden center at the front entrance.
Address: Castle Ashby, Northampton NN7 1LF, United Kingdom
5. 78 Derngate
From 1916 to 1917, designer and architect Charles Rennie Mackintosh restored the interior of the 78 Derngate for Wenman Joseph Basset-Locke.
This attraction is the only building in England designed by Mackintosh. In 2003, it was converted into a public attraction after one year and six months of renovation.
One of the reasons why 78 Derngate is well-loved is that it was Mackintosh's last major commission. Its stained glass, wooden paneling, and enamel work show Charles Rennie Mackintosh in full bloom.
The most impressive of the house's features are the wooden staircase screen, the hall lounge, and the guest bedroom, adorned with black and white ultramarine stripes.
78 Derngate was inventive in having electrical comforts, indoor plumbing, and central heating before they started becoming popular in other houses.
Address: 78 Derngate, Northampton NN1 1UH, UK
6. Northampton Museum and Art Gallery
This attraction is a public museum owned and operated by West Northamptonshire Council. It is one of the best places to visit in Northampton, Northamptonshire, especially if you're an art enthusiast.
The Northampton Museum and Art Gallery houses one of the most extensive shoe collections around the globe, with more than 15,000 pairs.
This Museum was established in 1865 but moved to its present location in 1884. It has many permanent and temporary exhibits, activities, and events.
Additionally, it features new shoes and temporary exhibitions, event spaces, galleries, café Ames shops.
The ground floor of the Museum is used to showcase some of the Museum's 1,200 pairs of shoes from the period of Ancient Egypt to the current day.
Address: 4-6 Guildhall Rd, Northampton NN1 1DP, United Kingdom
7. Rookery Open Farm
Rookery Open Farm is a tidy and safe environment that houses sheep. You can come here with your kids to learn about farming methods and play in the indoor and outdoor areas.
You can also have a picnic inside or outside while enjoying a refreshing beverage from their tearoom and watching your kids play in the play area.
Although people are not allowed into the enclosure, you can pet the animals outside the pen.
During the lambing season, you may have the opportunity to experience watching the birth of some baby lambs.
The lambing season takes place between 19th March and 30th April so if you are visiting Northampton during this period, make sure you check it out.
Address: 9ue, 30 Hunsbury Cl, Northampton NN4 9UE, United Kingdom
8. The Grosvenor Casino Northampton
Among the fun things to do in Northampton, Northamptonshire, is to visit the Grosvenor Casino. The Grosvenor Casino Northampton is located in the center of East Midland's Market town.
This facility combines a beautiful mix of gaming, entertainment, and leisure. The Grosvenor Casino Northampton offers a contemporary casino experience by blending classical and modern gaming.
There are many options, such as Blackjack and Roulette. There is also a wide selection of electric slots with famous titles such as Lady Luck's Charm and Cleopatra.
The Grosvenor Casino Northampton also has a stylish wood-paneled restaurant with an excellent choice of meals.
Additionally, it has two bars, one overlooking the gaming floor, offering a fantastic range of drinks and small bites. There is also free parking for the customers
Address: Regent St, Northampton NN1 2LA, United Kingdom
England makes one of the top places to visit in the UK; check our the list of things to do in Watford, and things to do in Basildon for a fun time.
9. Sywell Country Park
Sywell Country Park Lies on the site of a previous drinking water reservoir close to the village of Sywell in Northampton.
The reservoir was constructed at the beginning of the 20th century to provide water to the Rushden and Higham Ferrers areas. Today it is now a Country Park Operated by the Northamptonshire County Council.
Sydwell Country Park has some features that existed when the site was a reservoir, such as an Edwardian Pump house and an arboretum with foreign trees.
The Edwardian Pump House has been turned into a café while the shores feature a butterfly garden, picnic meadows, and a three-mile trail.
Address: Washbrook Ln, Ecton, Northampton NN6 0QX, United Kingdom
10. Cottesbrooke Hall and Gardens
This destination is a Queen Anne-Style house that has existed since the start of the 18th century.
The building of Cottesbrooke Hall was started in 1702 and completed in 1713 by Sir John Langham. Today, most of the buildings remain untouched.
The Estate houses the Woolavington Collection, one of the largest collections of sporting paintings around the globe.
Cottesbrooke Hall is open during the summer when you can explore the hall, the balustrade, and the housing interior decorated with family portraits, ceramics from manufacturers in China, Europe, and England, and 18th-century furniture.
The estate and grounds are only open to the public from May through September.
The times are minimal, so you should book in advance if you want a tour of the estate.
Address: Cottesbrooke, Hall, Northampton NN6 8PF, United Kingdom
11. Phipps Northampton Brewery Company
Phipps Northhampton Brewery Company is located in Northhampton. This ale and the stout brand has been in the brewing business for over 200 years.
Phipps Northampton Brewery Company dates back to 1881, and it was established the Phipp's Bridge Street Brewery in 1817.
In 1974, it was shut down, and the brand started making beer again at the Albion Brewery.
You can visit this stunning brick industrial building that goes back to 1884 for daily tours except for Monday and learn about Phipp's past connection to the town.
Address: 54 Kingswell St, Northampton NN1 1PR, United Kingdom
12. Abington Park
This attraction is a vast park formerly the site of a village. The village was depopulated when the Abington Park Manor House was increased, and parklands were established by the Thursby family in the late 1600s.
This destination is the oldest park in the town. It is loved for its numerous gardens, ornamental lakes, archaeological remains, café, museums, and floral displays.
This Park has a unique scent and touch garden for people who cannot see. On Sunday during summer, you can enjoy the folk, jazz, and classical bands playing at the bandstand.
Furthermore, the Park has lakes, aviaries, museums, trees, and open grassy areas. Exploring this Park is one of the best things to do in Northampton, Northamptonshire.
Address: Northampton NN1 5LW, United Kingdom
13. Lamport Hall
This attraction was the home of the Isham family between 1506 to 1967. Sir Charles Isham is recognized as the pioneer of traditional garden gnomes in the United States when he borough numerous terracotta figures from Germany in the 1840s
Lamport Hall is a good example of a Grade I Listed House. The Hall has an impressive collection of books, furniture, and paintings.
The attraction features The High Room with a striking ceiling by William Smith, a library with the 1500s volumes, and an early 1800s cabinet room with Neapolitan cabinets, which portrays mythological paintings on glass.
There is also a walled cutting garden that is believed to be the most extensive in the country. The walled garden was planted again in 2010, featuring rare tall perennial plants obtained from Piet Oudolf's nursery in the Netherlands.
You will also find hidden doors and cozy benches. Lamport Hall offers a guided tour to view the magnificent building and look at the books, paintings, and furniture collection.
Address: Lamport Hall Daventry, Northampton NN6 9HD, England
14. The Pinnacle Climbing Centre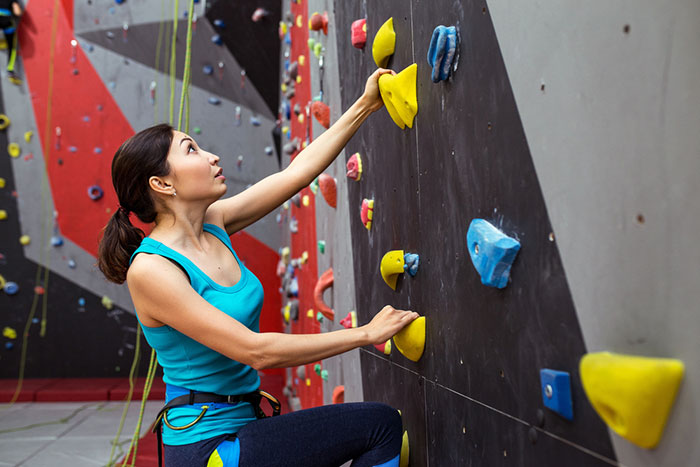 One of the fun things to do in Northampton is to go climbing at Pinnacle Climbing Center. This attraction is a superior indoor climbing and caving facility.
The Pinnacle Climbing Center was established in 2010 and has set a standard for other climbing centers in England. Pinnacle Climbing Center caters to all ages and skill levels and is open seven days a week.
This facility offers an incredible selection of routes 60 lines, such as the beginner-friendly F2 and the Pro-challenging F8a+. It is also home to a devoted bouldering room and a climbing room, only for group use.
The facility also offers courses like the Climbing Taster Session and the Movement Masterclasses.
Address:Unit 1, Minton Business Centre, Main Rd, Far Cotton, Northampton NN4 8ES, United Kingdom
15. Whilton Locks Garden Village
Whilton Locks Garden Village is a family-operated, independent Garden Center located on the Warwickshire Northampton border near Daventry, which is 25 minutes away from Northampton.
This attraction has been open since 2004, and the site is filled with intriguing stuff. You will come across a well-stocked garden, a pet store, and a delicious canal-side restaurant at this place.
It's a perfect place to visit, regardless of the weather. Whilton Locks Garden village has a civil and experienced team who are always happy to help with whatever you need.
The garden center is also pet and wheelchair friendly.
Address: Whilton Locks, Whilton, Daventry NN11 2NH, United Kingdom
England has some of the best cities in the United Kingdom. Here is a list of fun things to do in Ripon, and things to do in Filey for a fun exploration.
16. Althorp Estate
Althorp Estate is among the best places to visit in Northampton, Northamptonshire.
Althorpe Estate is open to the public from July to the beginning of September.
Althorp House and Estate are the home of the Spencer Family, one of Britain's famous dynasties, and the family of Princess Diana.
Today, you can tour the gorgeous house, learn about its previous occupant's legacies, and explore the extensive and stunning grounds. You can also view the intriguing interiors and collections on display.
The picture gallery offers a beautiful collection of 1600s portraiture, while the library houses a large number of books that were regarded once as the finest private collection around the globe.
The expansive garden, parkland, and stables offer a tranquil walk amid terrains and habitats.
Princess Diana's grave is situated on an island in the center of an ornamental lake on the estate, picked to protect and defend her remains from ghouls.
There's a memorial for visitors located across the lake. You can go there and drop flowers to pay respect to the much-adored princess.
Address: Althorp House, Northampton NN7 4HQ, United Kingdom
17. The Riverside Hub
The Riverside Hub is a big and amazing game and entertainment center with a lot to explore.
Some things to do here include a role-play village for toddlers, crazy golf, a baby sensory room, and laser tag. The world of play has four levels, and it is enormous.
It is named the highest in soft-play, and you will find all the standard soft-play features, including an interactive multi-ball wall game, a football pitch, giant slides, and lots more. Adults can even join in the fun if they desire.
The Riverside Hub also has an enormous indoor 10-meter-high oak tree that you can climb. You don't need any experience and will be given all the necessary kits to keep you safe.
Kids will love the role-play village since it is so detailed and looks incredibly real. However, babies are not left out of the fun as they have a sensory room, including baby-friendly areas. There's also a café, shop, doctor, vets, a building site, and a garage at this role-play village.
Address: Riverside Retail Park, 7 Carousel Way, Northampton NN3 9HG, United Kingdom
18. Northampton Market
One of the best things to do in Northampton, Northamptonshire, is to buy products at Northampton Market.
Northampton's Market Square is one of England's largest and oldest markets.
This Market dates from 124 when Henry III prohibited food from being sold in All Saints churchyard and demanded that the Market should be shifted to a space north of the churchyard, its current location.
The Market days are Monday through Saturday. Mondays are designated for selling fresh fruits, vegetables, cut flowers, and plants, while Tuesdays to Saturdays are general market days.
Northampton Market Square is also encircled by many striking buildings such as Victoria's House, Beethoven House, and Welsh House.
The Marketplace has 42 stalls selling different varieties of goods such as meat, eggs, cheese, fruits, vegetables, meats, and freshly made meals like pies and fish, and chips.
Additionally, there are haberdashers, clothing stalls, people selling collectibles, jewelers, and bike mechanics.
Address: Market Square, Northampton NN1 2DL, United Kingdom
19. The Heart of the Shires
This destination is a shopping village outlet that offers individual and independent retailers character and shopping.
This shopping mall contains garden wares, antiques, kitchenware, gifts, watches, home furnishings, and clothing.
The Heart of the Shires is open daily from 10 am until 5 pm. There are also many things to pamper yourself with, including a restaurant and a hair salon.
Address: Heart of the Shires Shopping Village, Watling St, Northampton NN7 4LB, United Kingdom
20. Icarus Falconry
Still wondering what to do in Northampton, Northamptonshire? Then, view the birds at Icarus Falconry.
Icarus Falconry, also called the Holdenby Falconry Center, is a family-operated business established on the grounds of Holdenby Estate.
Icarus Center offers a fantastic selection of hands-on experience that permits you to get up close to some of these birds.
The center has a wide variety of eagles, falcons, owls, hawks, and eagles, with birds of prey ranging from the Black Eagle to the small Burrowing Owl.
Individuals over the age of 10 can enjoy an Owl Experience and a half-day Hawk, starting with a tour around the center to look at the collection of birds and then an opportunity to fly various owls.
Then there is a Hawk Walk, where you can exercise the Harris Hawks in the Holdenby House garden. This garden was walked by King Charles 1 when he was a prisoner, so by walking in this garden; you are retracing his footsteps.
You can even come with a camera to record your time here. So whether you are looking to explore exciting places or treat yourself to something nice, allow Icarus Falconry to give you a memorable day.
Address: Holdenby House, Holdenby, Northampton NN6 8DJ, United Kingdom
21. Whilton Mill Karting & Outdoor Activities
If you are a fan of outdoor activities, go to Whilton Mill Karting & Outdoor activities, located in Whilton Locks, 25 minutes away from Northampton.
This tourist attraction was founded by Roger and Sarah Ashby in 1991, who had a dream to change farmland on the Whilton Mill Site into an entertaining center.
Whilton Mill is a spot for karting in the center of England and the motorsport valley. The center offers authentic racing and adrenaline-fuelled fun at budget-friendly prices. It has grown consistently as a venue, community hub, and venue.
One of its main strengths is diversity. It attends to everyone from the devoted karting hobbyist to friendly visitors searching for a fun-filled day out and hosts events from family fun days to formal teambuilding occasions.
Whilton Mill Karting & Outdoor Activities has facilities such as an 80-seater restaurant, 1200m and 450m flood-lit outdoor kart circuits, an expansive outdoor event area, and a clay shooting and target sports area.
They are activities for adults, kids, groups and businesses, and individuals. Well-known activities include archery, go-karting, family fun days, meetings, clay shooting, and quad bike trails.
One prominent feature differentiating Whilton Mill from other centers is the 80- seater modern restaurant, The Break Pad. This restaurant opens daily to the public, offering breakfast, lunch, and dinner.
Address: Whilton, Locks NN11 2NH, United Kingdom
22. National Lift Tower
The Grade II listed National Lift Tower is an essential feature of Northampton. The Tower was constructed in 1980 and officially opened on 12th November 1982 by Queen Elizabeth.
One of the top things to do in Northampton, Northamptonshire, is to view the National Lift Tower. This attraction is a 127m Research and Development Facility in Northampton, England.
The height of this destination and its special features have made it a vital resource for different projects.
The National Lift Tower has six lift shafts of different speeds and heights, and one of them has a high speed with a travel of 100m and a maximum possible speed of 10m/s.
The National Tower was previously owned by the Former Express Lift Factory, which shut down in 1997.
During that period, it became a listed building to stop its demolition. In 2009, it was re-established as a testing facility.
Address: National Lift Tower, Northampton, England
23. The Roadmender
The Roadmender is a live music center in Northampton. This attraction is located in an old school building.
It has left an inerasable print on generations of Northhampton's teenagers as the only main life venue in Northampton and the most known indie club left in regular operation after the shutdown of the Irish Centre in 1997 and Bass Clef in 1999.
This live music venue began as a youth club located in a place that is different from its current location.
In the 1980s, The Roadmender held a community art program that included music, painting, music and theatre activities, and textiles.
These art programs were organized primarily for disadvantaged teenagers, who were the main reasons for establishing The Roadmenders.
Address: 1 Lady's Ln, Northampton NN1 3AH, United Kingdom
24. Gravity Trampoline Parks
Gravity Trampoline Park Northampton is a family-friendly attraction in Sol Central in the central part of the town. This place has something for everyone to do, and if you are around town, be sure to stop by.
The park features several sessions, including the Open Parent, SEN, Parent, and toddler.
They offer many fun activities for visitors, including trampolines, battle beams, wall climbing, basketball, wipeout, dodgeball court, football, and airbag.
You can hop, bounce, dance, jump, or try out those flip tricks you have been practicing at home on their extreme trampolines.
Gravity Trampoline Parks is an ideal venue to host children's birthday parties. It also features parent and toddler events and Trampoline fitness classes.
Address: Sol Central, Mare Fair, Northampton NN1 1SR, Biritaniya
25. Delapre Golf Course
Delapre Golf Course, nestled in the central area of Northampton, offers a challenging and friendly environment for golfers of all skill levels.
This public golf complex features an 18-hole golf course encompassing 260 acres of thick woodlands with plenty of ditches, bunkers, and streams to provide a challenging but fun experience for golfers.
They also offer a 9-hole, Par 3 golf course with the same matching length as the former mentioned but with varying features. It has a 9-hole Pitch and Putt, a Footgolf, a 40 Bay Floodlit driving range with Toptracer technology, and spacious putting green.
Delapre Golf Course offers golf coaching for all skill-level players wanting to improve their game. The golf facility is also called the "Oaks" because of enough oak trees on the course.
It was designed by famous professional golf player, instructor, and course architect John Jacobs in collaboration with its founder, John Corby.
After plenty of golfing, you can check out its recently renovated clubhouse, which offers an array of delectable food and beverages with a friendly outdoor seating space to relax.
Address: Delapre Golf Complex, Northampton, UK
Also check out our guide on things to do in Amersham, things to do in Kidderminster, and things to do in Cleethorpes for a fun exploration
Plan Your Trip to Northampton
Northampton is a charming town filled with old and striking attractions.
The town is home to ancient churches, museums, parks, entertainment centers, and live music venues.
The chances of running out of things to do in Northampton are very slim, so pick up that bag and take that trip.
Have a fun trip!