Planning to explore Mount Pleasant? Would you like to know the best and fun things to do in Mount Pleasant, SC?
Mount Pleasant is a beautiful historic suburb of Charleston. It is well known as one of the most important regions thanks to its connection to the Antebellum and Civil War era.
Visitors would find diverse kinds of history-related attractions in Mount Pleasant. Aside from those, one can choose from the abundance of exciting destinations.
You can explore the exhibits of the Patriots Point Naval and Maritime Museum, which houses preserved a Cold War submarine memorial and the historic World War II aircraft carrier museum ship.
The Lovely Boone Hall Plantation also showcases one of the oldest working plantations in the United States dating back to at least the 1680s.
Here are the top things to do in Mount Pleasant, SC.
Things to Do in Mount Pleasant
1. Check out the Boone Hall Plantation
Boone Hall Plantation is popularly known as one of the oldest working plantations in the U.S, with the site dating back to the 1680s, that's at least 300 years.
It is a 470-acre plantation continuously used for about 320 years to grow crops, and it has been made accessible to visitors since 1956 as a living historical site.
Upon visitation, you will find structures similar to the Antebellum era plantation life. These structures include gardens, cottages, the plantation house, and the historic Avenue of Oaks, with trees planted in 1743.
Several events occur here once in a while, including the annual Lowcountry Strawberry Festival and the Boone Hall Farms Market.
Address: 1235 Long Point Rd, Mt Pleasant, SC 29464
2. Go Golfing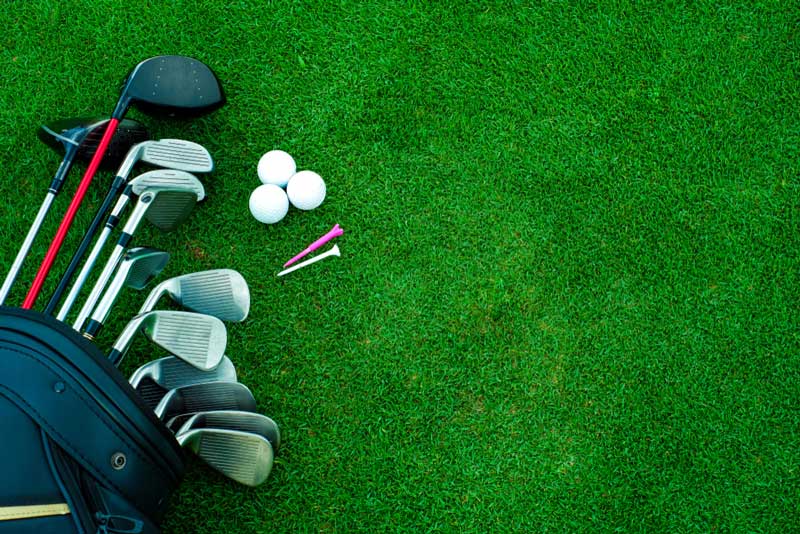 Golfing should be up there on the list of things to do in Mount Pleasant for greens lovers. Take a swing while enveloped by the Charleston Harbor, beautiful homes, palm trees, and multi-tiered greens!
Mount Pleasant provides many beautiful coastal courses for both professional and novice players.
Amongst the beautiful golf courses is Rivertowne Country Club. It was awarded 4.5 stars by Golf Digest and offers a quality resort golf experience together with authentic southern hospitality.
Located on the site of the historic Lexington is another lovely sight, Dunes West Golf Club. It is a championship golf course designed by Arthur Hills.
It was built to capture the southern charm of the Lowcountry while rendering a memorable social experience.
So, convert "me time" into tee time!
3. Take a walk by Shem Creek
When you visit Mount Pleasant, be sure to take a stroll along Shem Creek. It is one of the best things to do in Mount Pleasant.
This small creek passes through vast areas of the town, including Coleman Boulevard, before ending in the Cooper River.
Though the creek is short, its bank provides one of the best places to relax and engage in outdoor activities. There are places to eat along the creek and areas to see fascinating wildlife.
You would also see a boardwalk at the end of the creek and a covered shelter where you can stay by and fish.
Head over to Shem Creek if you want to have a slow, chilly day during your vacation.
4. Capture moments from Mount Pleasant Pier
Mount Pleasant Pier is a part of the Memorial Waterfront Park complex.
It is a 1250-foot long Mount Pleasant Pier that stretches out into Charleston Harbor under the foot of the Arthur Ravenel, Jr. Bridge.
Get down with other visitors to enjoy incredible views of the bridge and harbor. There are bench swings and shade structures at the pier from which you can capture moments.
This pier is open from January to April (8:00 am – 11:00 pm) and May to September (6:00 am – 11:00 pm), and October to December (8:00 am – 11:00 pm)
5. Witness ancient art at Sweetgrass Cultural Arts Pavilion
The Sweetgrass Basket Pavilion is a cultural arts exhibit that basks on the history of sweetgrass basket making.
This open-air pavilion also serves as a venue where local basket makers can showcase their craft. It features a screening area for documentaries, informative kiosks, and basket display cases.
The pavilion honors the generations of men and women who have lived and transferred the Lowcountry sweetgrass basket tradition for more than 300 years.
Stop along the Gullah / Geechee Cultural Heritage Corridor and take a comprehensive look at one of America's oldest and most critical African-inspired arts, thanks to the pavilion.
You can also purchase Sweetgrass baskets at the Sweetgrass Basket Pavilion.
Open every day from 9:00 am to 5:00 pm.
6. Spend your day at Pitt Street Bridge Park
A historic bridge connects Mount Pleasant to Sullivan's Island, called Pitt Street Bridge.
Pitt Street Bridge was constructed in 1898 with a trolley car running across it. However, it was widened a few years later so that personal vehicles could cross it.
However, the current route to Sullivan's Island opened in 1945, and Pitt Street Bridge was abandoned. Currently, you will find a park here featuring a line of palm trees coupled with a grassy field lined along the water.
You can visit this place to see the popular Carnival cruise ship and other cargo ships passing by. This spot is exciting for you to spend a slow, calm afternoon with your companions.
7. Enjoy delicacies at Vickery's Bar and Grill
Vickery's Bar and Grill was first opened in 1983 with its first location in Atlanta to honor the former building owner Margaret Vickery.
In 1999, its second location was opened in beautiful Mount Pleasant. The restaurant overlooks the banks of beautiful Shem Creek, and with water encompassing all three sides, guests are offered stunning views from the restaurant's seasonal outdoor deck.
The restaurant serves creative Southern fare throughout the week, including Lowcountry sauteed shrimp, Southern-fried chicken tenders with collard greens and pepper gravy, seared crab cakes with Carolina red rice.
Others are seafood jambalaya with scallops, shrimp, and Andouille sausage. Fried seafood platters come with diners' choice of scallops, shrimps, flounder, or oysters, served up with housemade sauces and coleslaw.
Address: 1313 Shrimp Boat Ln, Mt Pleasant, SC 29464
8. Relax at Laurel Hill County Park
Another fantastic county park you can find in Mount Pleasant is Laurel Hill County Park.
This stunning site has numerous hiking and biking trails spanning several miles and going through many landscapes.
The park in its entirety is 745 acres big, and it contains many recreational amenities that you can use. It has many spacious meadows and a small lake.
While you're here, you can hang out at the lake's overlook and spot the many animals that run around the park. Check this place out for some outdoor fun.
Are you planning a trip to South Carolina and wondering what to do here? check out our guide on things to do in Florence, things to do in Spartanburg, and fun things to do in Anderson for a memorable vacation.
9. Eat fine at Swig and Swine
Owned and operated by Anthony DiBernardo since 2003, Swig and Swine is known for its dainty homestyle sides, delectable handmade sauces, and all-wood smoked barbecue meats.
This delicious Southern-style barbecue joint is a Lowcountry favorite housed in a beautiful restaurant overlooking Shipyard Park.
It has eight televisions within its indoor dining space for watching major sports games, and diners can enjoy great barbecue platters stuffed with prime beef, pulled pork, half chickens, and smoked turkey selections.
More additions include housemade sausage, smoked chicken wings, and rib racks. You can also choose from over 60 craft brews served alongside all meals, including a selection of liquor and wine offerings.
Address: 2379 SC-41, Mt Pleasant, SC 29466
10. Mt Pleasant must-visit: Charles Pickney National Historic Site
Mount Pleasant would never run short of exciting places for visitors. Steeped in history is the Charles Pickney National Historic Site, a place you just have to consider visiting.
There is a part of the Snee Farm here standing since the 18th century, and this site aims at preserving this portion.
The said farm was the plantation and country farm of Colonel Charles Pickney. Here you will see structures from the farm that have been excellently preserved.
Amongst them is the caretaker's residence, a corn crib, and a barn, which were all part of the plantation. They were operational between 1754 and 1816.
Upon visitation, you can check out the archaeological digs, which make up the exhibits found at its Visitor Center.
This visitors center is in a historic 1828 Lowcountry cottage. It is a must-visit site in Mount Pleasant.
Address: 1254 Long Point Rd, Mt Pleasant, SC 29464
11. Explore Mount Pleasant Historic District
Mount Pleasant Historic District is an engaging national historic district situated within Mount Pleasant's downtown district. It is one of the top things to do in Mount Pleasant, SC.
This district protects nine historic buildings and reflects the history of the city as a summer resort town.
It is listed on the National Register of Historic Places and protects a 37-block area where strategic architectural buildings are traced back to the 18th, 19th, and early 20th centuries.
Buildings such as the Mount Pleasant Seventh-Day Adventist Church, the St. Andrews Episcopal Church, and the Mount Pleasant Presbyterian Church showcase vernacular Georgian, Greek Revival, and Gothic Revival styles.
You will find significant homes such as the Hibben-McIver House and the Captain Peter Lewis House, with many other buildings within the district serving as a hub of commerce and culture, including antique stores, winery tasting rooms, boutiques, and cafes.
Address: Mt Pleasant, SC 29464
12. Check out the Town's Old Village
Right at the heart of Mount Pleasant is an incredible historic district making this list of best things to do in Mount Pleasant, SC
Back in the 1700s, some English villages surfaced across the river following the expansion of the neighboring Charleston.
These villages are now preserved as Mount Pleasant's Old Village district.
Just along the riverfront is this area, including another attraction to the north, the Shem Creek. Existing as the oldest neighborhood in town, you will find many protected historic structures in this district.
Some of them include the Patjens Post Office, which has been operational since 1899, and the Pitt Street Pharmacy, which has been there since 1937.
There are quaint shops and a captivating residential area along Main Street, so while in town, don't forget to explore Old Village.
13. Browse regional arts at the Gibbes Museum of Art
What about driving around 25 minutes away to witness amazing local art?
Gibbes Museum of Art
is another lovely addition to your list of things to do in Mount Pleasant, SC.
The Gibbes Museum of Art offers gorgeous American art to guests, focusing on Charleston and the history of the region.
This place aims to make the public absorb the experience local artists offer. And this is done by gathering and preserving local art.
Feel free to browse through its amazing collection of works, and you also have opportunities to learn about the region here.
When you are in this part of South Carolina, don't miss out on this attraction.
14. Hang out with family and friends at the Palmetto Islands County Park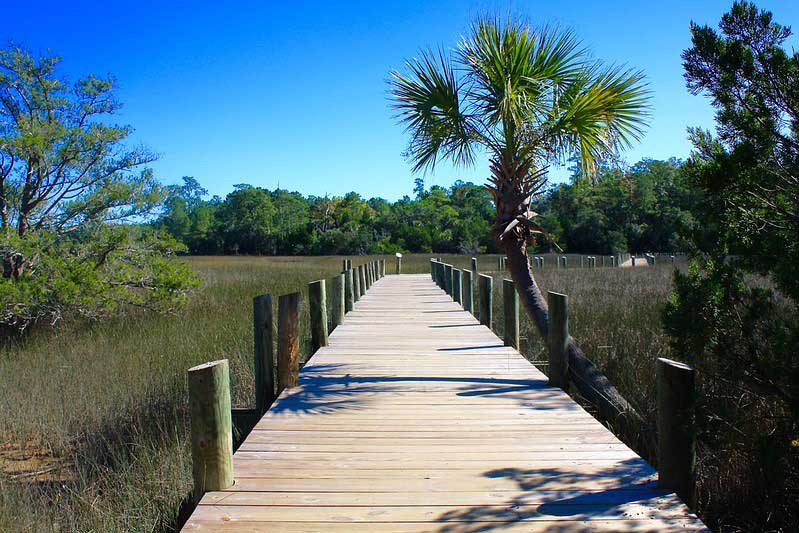 If you want to participate in outdoor activities in Mount Pleasant, head to Palmetto Islands County Park.
It is a 945-acre nature-oriented park designed to primarily consider families and groups. The park has a tropical setting with trailing bike paths and boardwalks.
You will see a picnic area having a grill so that you can prepare some tasty meals while hanging out here. While in this place, you can also check out a 50-foot observation tower. It also has a play area for the kids.
There is a water park for you and your mates to cool off during the summer. While you are here, check out kayak rentals and opportunities for diverse water-based recreational activities.
Do visit the snack bars and bike rentals around to aid your convenience. Palmetto Islands County Park is one place to visit for a great time with friends and family.
15. Get overwhelmed by nature at Francis Marion National Forest
Located just 30 minutes away from Mount Pleasant,
Francis Marion National Forest
is a great place to appreciate the blessing of nature in this region.
The forest covers almost 259,000 acres and is the home for an abundance of exciting wildlife, including the endangered red-cockaded woodpecker.
It also has canoe launches, hiking and biking trails, and even rifle courses. You can also try out horseback riding or camping for some outdoor fun.
There are opportunities for off-road motorcycling and ATV rides here too. Don't miss out on this mind-blowing nature area close to Mount Pleasant.
Don't miss our list of things to do in Wytheville if you are planning a vacation in Virginia, also check out our list of things to do in Staunton and things to do in Lexington for a fun vacation
16. Check out Mount Pleasant Waterfront Memorial Park
Located in Mount Pleasant is an iconic cable-stayed bridge that goes over the river between Charleston and the town of Mount Pleasant.
The Arthur Ravenel, Jr. bridge was opened in 2005 as a replacement for the dilapidated Cooper River Bridge.
The advent of this was the building of the memorial park by the town. It was built at the entry point of the old bridge from Mount Pleasant.
Here, you will find a Visitor Center, and that is where you can commence your visit. You would also see an area called the Sweetgrass Pavillion, available to catch some events.
There is also the River Watch Cafe and Gift Shop, where you can sit out, eat, and buy souvenirs. Spend a beautiful afternoon with your family here. It is one of the best things to do in Mount Pleasant.
17. Learn about marine life at South Carolina Aquarium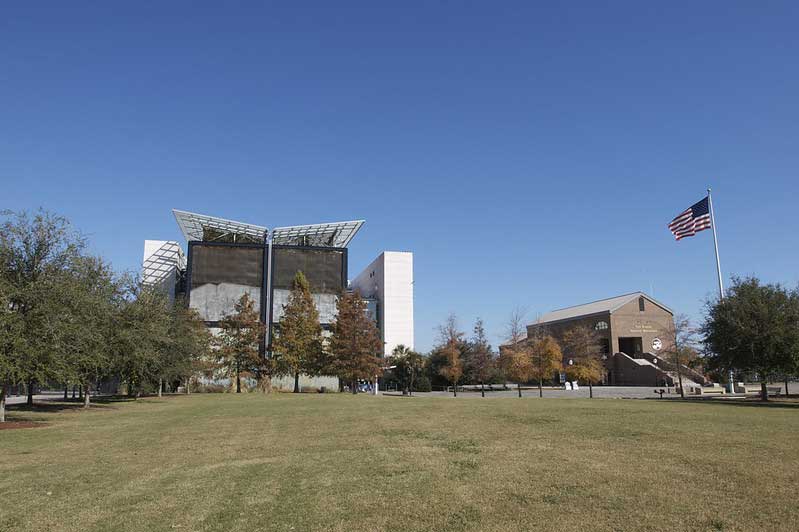 South Carolina Aquarium is an exciting destination to go to in Charleston. You can get to this place in just 15 minutes from the center of Mount Pleasant.
Here you can visualize a passel of marine life up close. It features the Shallows, where rays reside, the Shallows, and the Great Ocean Tank, where you can see sharks.
You would also find the Zucker Family Sea Turtle Recovery – the aquarium's state-of-the-art hospital for sea turtles.
Aside from these mentioned areas, the aquarium hosts several animal-centered programs and interactive dive shows every day.
The whole family can lose their marbles when visiting the South Carolina Aquarium.
18. Support the Locals at the Farmer's Market
If you want to try out the best local produce in Mount Pleasant, then head to the Farmer's Market. Here, you can support artisans and local farmers who produce a wide variety of goods.
The market is unique such that it offers an atmosphere similar to that of a festival, which also has kids' activities amongst other events aside from shopping.
When you visit, be sure to check out the special seasonal offerings vendors bring out. As the holiday season draws closer, a unique market also stages a shop.
Check out this market for some of the best goods.
19. Get down to Fort Sumter
Fort Sumter is another incredible tourist destination in this part of South Carolina. The site is a federal fort captured by the state's militia, and it started the Civil War back in 1865.
Currently, the area is a fraction of a historical park along with Fort Moultrie. Getting to this place from Mount Pleasant's Patriots Point would require only a 30-minute ferry ride; hence it is still one of the best things to do in Mount Pleasant.
While on the boat ride, you would listen to a narration explaining your destination more. You would also see incredible views of downtown Charleston and Castle Pickney as you sail to the said attraction.
Getting to the fort, one of the park rangers would engage you in a 10-minute narration, after which you and your mates can freely explore the area on your own.
However, you are allotted only 40 minutes to do this. Notwithstanding, that time is sufficient to discover the fort's interior and grab souvenirs at the gift shop.
20. Honor U.S. Troops at the Patriots Point Cold War Submarine Memorial
If you would be in Mount Pleasant, consider stopping at the Patriots Point Cold War Submarine Memorial. It is located right by the town's Charleston harbor.
This harbor maintains parts of the Clark SSBN 664 and USS Lewis submarines. One can view these submarines standing atop the replica of a full-sized Benjamin Franklin Class Fleet Ballistic Missile Submarine.
This submarine in question played a major role in the participation of the state during the Cold War in the mid-20th century.
All through history, it has become a dithyramb to the people who worked in submarines during that period. You would also see a circular plaza that shows an American flag devoted to U.S. troops when you come here.
Address: 40 Patriots Point Rd, Mt Pleasant, SC 29464
21. Witness Stunning Mansions at The Battery
One of the most famous areas in nearby Charleston is The Battery. It is regarded by many as one of the best tourist attractions in the region.
This place is a stretch of gorgeous, Southern-style mansions about 25 minutes away from the heart of Mount Pleasant.
Aside from the houses, check out the nearby White Point Garden. This place promises interesting relics and memorials all linked to the Civil War.
If you would be visiting a region as immersed in history as this one, visiting historic tourist attractions like The Battery is necessary.
22. Taste beer at Westbrook Brewing Company
Westbrook Brewing Company stands as the first craft brewery in Mount Pleasant. And for beer enthusiasts, this is one place to be.
The company aims to make "the most interesting, exciting and generally awesome beer in the Southeast" and has been on this track.
Visit their brewery for tasting, growler sales, and tours.
Opening hours for the tasting room and tours are Tuesday – Friday (4:00 pm – 7:00 pm) and Saturday (12:00 pm – 6:00 pm).
23. Take your family to Charleston Fun Park
One of the best things to do in Mount Pleasant is Charleston Fun Park. It is a super fun place, especially for the younger folks.
Fun has never been this excess as there are plenty of features to create an exciting ambiance here. There are two miniature golf courses, Go-karts, jump land, a fantastic arcade, and gemstone or fossil mining.
You would also find a climbing wall making this place the perfect location for any family occasion.
Hours of operation are from Sunday to Thursday (11:00 am – 9:00 pm), Friday (11:00 am – 11:00 pm), and Saturday (9:00 am – 11:00 pm).
24. Mazie's Sweetgrass Baskets
A perfect souvenir to get for yourself and your loved ones are the sweet grass baskets which were part of the culture of the Gullah people.
The ability to make these sweetgrass baskets was passed down from parent to child, irrespective of age.
The sweetgrass baskets are more than just a tool for cultivating rice when it initially started; it is a form of art.
Despite the evolution, the ability to weave sweetgrass baskets is still a significant part of the culture of Mount Pleasant.
With respect to the baskets, the state route 17 of seven miles was called the highway of Sweetgrass Baskets makers due to its rich heritage and impact culturally.
Want more of the beauty of South Carolina? check out our guides on things to do in Lexington and things to do in Summerville for a memorable time in South Carolina.
Plan your trip to Mount Pleasant
Apart from its proximity to Charleston, Mount Pleasant has a lively gem of its own. This great town has a lot to explore and discover, ranging from its natural beauty to its historical significance.
You would not have any dull moment, as there are several attractions to keep you entertained.
Start planning your vacation in this town, and don't forget to include your loved ones in the plans. Pin this list of things to do in Mount Pleasant, SC, as you go on your Mount Pleasant, vacation.
Safe travels!