Windsor is a mid-city in Ontario Canada, it makes one of the most interesting cities to be in, you will find historic architectures, multicultural residents and modern towers, It is truly a city of culture and history.
Since Windsor is home to so many amazing attraction spots, it's not surprising that a big part of her economy comes from Tourism.
Things to do in Windsor, Ontario cuts across visiting its amazing points of interest, apart from historic architecture, multicultural residents, and modern towers which are fun places to visit, you will also find some green spaces and lovely parks to visit too.
The land has a very lovely downtown area, and sometimes, it plays host to some great festivals. There are lots of things to do in this wonderful city, let's explore the best things to do in Windsor.
Things to Do in Windsor, Ontario, Canada.
1. Dieppe Gardens
As beautiful as the Coventry Gardens, you will be missing a huge fun and beauty if you fail to visit the Dieppe Gardens in Windsor.
Dieppe Gardens has beautiful flowers and grasses areas, some of the beautiful scenery you will find here includes an incredible view of Detroit Skyline.
You will also get to hang out among the blossoms and blooms of the summertime.
Don't forget to check out the Fish pond and the Garden which is right in the Garden.
Here, you will get to discover the monuments erected to the soldiers that lost their lives during the second world war.
A visit to this garden is truly one of the fun things to do in Windsor, Ontario.
Don't forget also to check out the Bert Weeks Memorial Gardens which features a curved waterfall, a reflecting pool, and a terraced garden.
2. Windsor Sculpture Park
The most amazing thing about Windsor is that you can have fun both on the inside and on the outside, while you are in Windsor, take a stroll around the Windsor Sculpture Park.
Worth being on the list of things to in Windsor, Windsor Sculpture Park is home to about 35 very large sculptures.
You can call Windsor Park a museum without walls. Up to 31 of these large sculptures are internationally recognized works of art.
You can take a stroll and appreciate all these arts at your own pace, or you download the Sculptures and Monuments app in case you need a guided tour.
Regardless of what you choose, you will enjoy visiting this place if you are one to appreciate artworks, its worth knowing that it makes is one of the most visited Windsor Canada points of interest.
3. Art Gallery of Windsor
If you prefer to watch indoor arts, head over the Art Gallery of Windsor, this makes what to do in Windsor for art lovers.
Art Gallery of Windsor was established in the year 1943, It has grown considerably both in size and the number of works of art.
You will find some of the country's best collection of Canadian art displayed right here in this gallery, you will also find some art piece made by international artists.
Take out time to go around the gallery and view all these arts, check out both the temporary and the permanent galleries, you will find something in there that will amaze you.
4. Caesars Windsor
One of the four casinos in the Detriot-Windsor area and the only one in Windsor itself, Caesars Windsor is a very big casino which you should not miss if you are feeling lucky.
You will find Caesars Windsor sitting along the waterfront which overlooks Detroit, If you don't gamble, you may go there to enjoy the views of the casino.
This place makes one of the major Windsor attractions, the casino attracts more than six million visitors and invariably to Windsor every year.
Caesars Windsor features a Roman Empire theme, to reflect its name.
During your visit, try your luck at the blackjack tables, craps tables, poker tables, or baccarat tables.
Check if Fortune is on your side by slipping a coin into any of the available slot machines around.
Caesars Windsor also has an on-site Sports bar which lets you get on sports games, these can be on any professional sports game or American college football or basketball game, these you could try out if you don't want to play on the tables.
5. Visit Historic Houses
Since Windsor has a long history, it is expected that Windsor will be a home to so many National Historic Sites.
Going around to visit these historic houses is a tour on its own, for they are much. You could make it your tour by going back to these iconic buildings.
As you walk into them, you will feel as if you just went back in time.
Some of these historic houses include Willistead Manor, a Tudor Jacobean-style manor house. Willistead Manor was designed by Albert Kahn, an architect.
The total number of rooms in this mansion is 36, you will find Willistead Manor right in the middle of a beautiful park.
Also check out François Bâby House, this house was built by a politician in Windsor, today, this building is also known as Windsor's Community Museum.
Also, check out the Sandwich First Baptist Church. This house was built by Underground Railroad refugees.
Come with a camera to capture some of this wonderful scenery.
6. Adventure Bay Family Water Park
Would you like to know what to do in Windsor with kids for some fun time?, plan to visit the Adventure Bay Family Water Park.
It doesn't matter whether if it is a cool or a hot day, you are going to have fun as you splash around the water in Adventure Bay Family Water Park.
Adventure Bay Family Water Park is a water park that covers over 10,000 square meter space and is open every day throughout the month.
Although some part of it is open only in the summer months for security reasons.
The park is meant for all. Both the old and the young can enjoy the five waterslides in the waterpark.
You will also find in the water park, a surfing simulator, a lazy river and a wave pool.
There is also a dry area in the park where kids can play on a three-level giant playground. Truly, this place id not lacking in fun.
The most thrilling attraction which you will find in the park is The Python. but your kids are going to prefer Tot Loch.
In case you get hungry, you could buy a snack and a drink at the concession stand which is situated right in the park.
7. Ojibway Praire Complex
Ojibway Praire Complex is a 350-hectare space that has in its nature reserves, trails, and parks, this makes one of Windsor Canada points of interest.
If you are looking for a place where you could surround yourself with nature, it is truly one of the best places to go to.
In Ojibway Praire Complex, you will find five separate areas. Those five separate areas are Ojibway Priare Provincial Nature Reserve, Black Oak Heritage Park, and the Ojibway Park.
Apart from all these fun places, the distance between them is not too far, you can hike from one of them to the other.
The Complex also offers an educational program that you can enjoy. But if you don't want to do that, you can go around enjoying its exhibits.
As you explore the complex, you will most likely see bats, snakes, frogs, lizards, and even turtles.
Birds found the Complex fanciful, you will find them in their numbers right in this place as a plethora of birds call the forest, ponds and prairies their home.
You can visit the complex just to do some bird watching.
8. Ford City
Ford City is not a city parse, it is a community formed around the Canadian Ford Motor Company.
This community known as Ford City started just as a French Parish, and today, this community is now a community that has seen so many faces in history.
In this community, you will find a lot of examples of different types of architecture.
Many of these architectures were built within this planned community by immigrants who came to work for the massive car manufacturer.
You could go on a tour to explore this very unique area of the city.
Some of the iconic buildings which you will find within this community include four Byzantine-styles orthodox churches.
You will also find a house known as Edgemere, which was the very house of Wallace Campbell.
In Ford City, you could see a lot of murals on many buildings. These murals tell the story of Ford and that of the Ford City.
9. Coventry Gardens
In Windsor, you will find a plethora of very lovely gardens. Walking through them in the evening with the one you love is one of the best things to do in Windsor.
Among all these gardens that are scattered all over the city, one worth reckoning is the Coventry Garden, which is one of the best of the best.
Coventry Gardens sits right along the riverfront and it is a 28,000 square meter park.
Since Coventry Gardens have been around since 1931, it is not surprising that you will find several historic monuments in it.
10. Roy A. Battagello River Walk Bike Trail
Do you love cycling and everything outdoor? If you do, add cycling on the Roy A. Battagello River Walk Bike Trail on your checklist of fun things to do in Windsor.
This trail is about 8 kilometers through the city, it starts at the Ambassador Bridge.
While cycling along this bike trail, you will go through Downtown Windsor and so many of its parks such as then Windsor Sculpture Park and the Dieppe Gardens.
Roy A. Battagello River Walk Bike Trail connects other trails like the La Salle Trail Network and the Russel Street Neighbourhood Trail.
If you are wondering what to do when you get tired of cycling along this trail, there are five service spots along the trail where you could stop for a rest, or put air into your tires.
You may as well stop along those service areas just to enjoy the river and the skyline.
You will find beautiful spots of Windsor in this trail, for parts of it also runs along the main streets in the city.
This trail is different from the main street designated bicycle lanes. Try it out during your visit, it is a wonderful way to view the city.
Are you considering a vacation in France?, this guide on things to do in Lyon will help give you a good tour of this part of France.
11. Sandpoint Beach
Just at the mouth of the Detroit River which is on the very northeast corner of the city, you can locate this special beach known as Sandpoint Beach.
Also known as Stop 26, Sandpoint Beach is the most popular beach in the whole area, It is one of the major reason why people visit Windsor, Canada.
The beach is opened from May 24 to September ending of every year, you are welcomed to visit around that time.
The beach is close to a lovely park, and it is a very nice spot for relaxing, picnicking and sunbathing.
Ways you could spend a hot summer day on this beach include swimming, boarding, windsurfing, enjoying the fresh air, and a walk right along the Ganatchino Trail.
You will also find very close to the beach a volleyball court, a barbeque area, and shady treed areas.
There are also concession booths and ice creams stand in the area.
12. Windsor-Detroit International Freedom Festival
Windsor is a culturally rich city, its not shocking that it plays host to lots of annual events and festivals.
These festivals are hosted individually, they also host these events sometimes in collaboration with Detroit.
One of the great events hosted together with Detroit, the US is the Windsor-Detroit International Freedom Festival.
Windsor-Detroit International Freedom Festival is the largest of all festivals held in both cities. It is normally held within Canada Day (which is July first) to the fourth of July of every year.
In the Windsor-Detroit International Freedom Festival, you will witness a fireworks display which could be termed "the world's biggest fireworks displays".
Other events held in Windsor which are as big as the Windsor-Detroit International Freedom Festival includes the Bluesfest International Windsor which holds every July, If you love music, don't miss that event.
Also, there is the Detroit Windsor International Film Festival, which is hosted in collaboration with Detroit, this is an event which will be appreciated by Cinema lovers.
Another held in August is known as the Windsor Emancipation Celebration Festival, don't miss any of these events if you are visiting within the period as they present fun time in this part of the world.
13. Thomas McBroom's Ambassador Golf Club
Windsor is the complete definition of fun, It has all needed to keep you entertained all the time.
Are you a lover of Golf?, there are a couple of fantastic golf course right in Windsor.
Some of these golf courses date back as 1926, while somewhere installed recently, you could decide to visit any of them for a round or two.
One of these golf courses is the Ambassador Golf Club which was designed by Thomas McBroom.
This golf club is ranked as one of the top courses in all of Canada.
Ambassador Golf Club is an 18-hole, 71 par course, It is open to the public hence you are welcomed for a fun time here.
You could as well visit the Roseland Golf course which is one of the old courses in the area, it is designated as an Ontario Heritage Site.
You could watch one of the numerous tournaments which it plays host too if you are visiting within the period.
14. Peche Island
Peche Island is an island that covers 36 hectares of space on the Canadian side of the Detroit River.
You will find the Island completely uninhabited, nonetheless, the Island is open to the public for a day trip.
In Peche Island, you will find fun areas like trails, picnic areas, and beaches, the Island is also a place which has a spectacular view of Detroit.
You can only get to the island by riding a kayak, canoe, or boat, this means that before you head to this Island, you have to be well prepared and planned.
It's best if you visit the island alongside a group of friends, It is a very nice place to escape the noise of the city and enjoy some peace and quietness.
15. Canadian Club Brand Centre
Canadian Club is a brand of Canadian Whiskey which was first made in Windsor, it is more than 155 years old, today, it makes one of Windsor Canada attractions.
The Canadian Club Brand Centre itself was built in Windsor in the year 1894 and it is one of the most amazing historic sites in the city that is over a hundred years.
The building is a perfect example of the architectural history of the city.
Apart from the fact that the building is worth seeing, most people visit the center because of the whiskey served.
Visit the center and take an hour and a half touring the building, you will learn a lot of the history of whiskey in that tour.
At the end of the tour, you will get to taste this whiskey which keeps its consumers wanting more.
16. University of Windsor
One of the best things to do in Windsor is to visit the University of Windsor.
Apart from the fact that it is a place of learning, her grounds and architectures are quite interesting to her visitors.
This university was established as a theological institution in the year 1857. Today, it is a 51 hectares campus which is quite green, with some beautiful buildings and a riverside promenade.
Visit the Dillon Hall which is the oldest building in the campus, It was erected before the launch of this university.
Other iconic buildings that you could visit include the Odette Building, Memorial Hall, and Lambton Tower.
17. Shopping at Windsor
Windsor, is a shopper's haven, this is not surprising considering the fact that it is a border city.
In Windsor, you will find shopping malls, specialty shops, and duty-free shops all of which are filled with items that will satisfy any shopaholic.
If you are a lover of Cigars, you can get some of the finest Cuban cigars at a very good price here.
If you are a fashionista, you may wish to check out Crossing Premium Outlets and the Devonshire Mall, both of which sell some of the best attires from big brands like Gucci, Fendi, Dolce and Gabbana and so on.
Check out also the two duty-free shops in Windsor if you want to buy some duty-free goods at moderate prices.
18. Olde Sandwich Towne Farmer's Market
Olde Sandwich Towne Farmer's Market is a market in Windsor which holds from May to October of every year.
In this market, you could purchase all that the region can grow.
Apart from the fact that the market tends to celebrate the farm produced from this area, it also celebrates the artisanal community that flourishes here too.
You could purchase things for your loved ones, or an authentic souvenir from Windsor which you could take home to save the memory.
19. Windsor's 17-day Summer Fest
Windsor's 17-day Summer Fest is Windsor's way of celebrating the summertime in the region, this is one of Windsor activities you should plan to meet during your vacation trip to Windsor, Ontario.
This great festival holds from June 14th to July 1st of every year and it involves a lot of fun activities.
Some of these fun activities include Main stage performances, pony rides, riverfront midway, pony rides, and so on.
This is the period that the Annual Ford International Fireworks show is displayed, the Canada Day Parade is held towards the end of the festival.
You will love this impressive 17-day run festival which is so packed with fun activities, attendance is enough to convince you to come back for more.
20. Holiday Inn Express Windsor Waterfront
Situated right in the downtown Windsor is the Holiday Inn Express Windsor Waterfront which gives you an incredible view of the Detroit Skyline.
It is a very comfortable building, many say its a place to easily fall asleep.
You will find the hotel just across the street from the Detroit River, the Riverfront Trail, and the Europe Gardens.
It's a perfect place to stay in Windsor since it is close to most of the favorite spots in the city.
You need not worry about food and drink as the hotel has a nice restaurant downstairs as well as excellent room service.
The United States holds quite a lot of fun attraction and activities to make ages of exploration for tourists, here is a guide on things to do in Lincoln as well as things to do in Salem to guide your visit in these areas.
21. The Iron Kettle Bed and Breakfast
The Iron Kettle Bed and Breakfast is a nice place to lodge during your visit to Windsor.
They provide a very good breakfast, and as well help you make your bed in the morning.
What better way for you to begin your day during a vacation?
The inn began from an Old 1876 farmhouse which contains only five self-con bedrooms, each with their private bathrooms.
You will find a ground pool in the compound and a hot tub, you will love their food ad they have several professional chefs who know how to turn local ingredients to exotic dishes.
You will be given a key to the front door so that you can come in and leave anytime.
22. Spago Italian Restaurant

If you would like to know where to go to Windsor for some nice Italian dishes, check out Spago.
Spago is an Italian restaurant which has mastery in making of homemade noodles, and so many other traditional Italian dishes.
You will love the vibe of the restaurant as it's both noisy, warm and cheerful, just like a typical Italian family dining table. Eating in Spago is truly a wonderful experience.
Some of the Italian dishes you will find in the menu includes delicious marinated eggplant, bruschetta and olives for an appetizer.
Don't forget to try out Spago's traditional wood-fired Italian pizzas that taste like heavy. A visit to this cafe makes one of the fun things to do in Windsor.
23. Taloola Cafe
Located down the street from Willistead Manor, Taloola Cafe is one of the best places to visit in Windsor.
Taloola Cafe specializes in organic coffees, teas, and a lot of other delicious dishes that are listed in her large menu.
You will find a wonderful Italian meals among the so many meals listed in the menu.
It's worth noting that all dishes are served fresh and hot alongside a bottle of beer or wine of your choosing
24. Mettawa's Station
Mettawa's Station is a restaurant which is situated on a building that was formally a train station.
The train station which was formally here was originally by Hiram Walker to Albert Kahn who was an architect.
But today, it is a favorite stop spot for all foodies in Windsor and beyond.
The restaurant was opened in 2008 by Chef Anthony Delbrocco and Janet his wife, it is named in the honor of the 1889 Hiram Walker Mettawa Hotel.
You will love the interior of the restaurant, itis designed with wood panel in such a way as to create a warm and peaceful place.
25. Cooper's Hawk Vineyards and The Vines Restaurant
Both Coopers Hawk Vineyards and the Vine Restaurant is a wonderful place where visitors could hang out with friends and family and enjoy a delicious meal.
The reason the Vine restaurant was set up was to create the idea of a winery as a place where one could relax and enjoy the company of family and friends.
You could order any food of your choice from their extensive menu while you sip a freshly produced wine from the Vineyard.
Try out the chive and Parmesan fries, also check out the perch, all of which are in the menu.
The restaurant has enough windows to bring in clean and fresh air for good ventilation in the room regardless of the number of people in it.
26. Willistead Manor
Willistead Manor was the home of Edward Chandler Walker, Edward Chandler Walker was the son of Hiram Walker who was a whiskey legend and the creator of the famous Canadian Club Whisky.
Since he is coming from a rich background, and also the town was named "Walkerville" (that was its name before it was changed to Windsor) after his family,
Edward Chandler Walker commissioned Albert Kahn who was a famous architect to build a grand and luxurious home for his family.
The house took 2 years to complete and was finally finished in 1906, the architectural style of the building is Tudor-Jacobean style English mansion.
The manor was built with a variety of unique features, today it makes one of Windsor Canada points of interest.
It only had one bedroom, whenever guests came visiting, they were housed on the coach house which is just nearby.
In 1915, when Edward Chandler passed away, his wife didn't want to live in such a big house all by herself, so she decided to will the house to the town of Walkerville as she moved out.
Since then, the house has served as Walkerville Town Hall, the Art Gallery of Windsor, and also as a public library.
Subsequently, this house was taken over by preservationists, today, it is now a banquet hall as well as a public park.
Every holiday season, the house Is decorated by the Friends of Willistead Manor, this makes one of the best places to explore during your visit to Windsor, will make a great addition to your checklist of things to do in Windsor.
27. John R. Park Homestead
One of the fun things to do in Windsor is to tour John R. Park Homestead Conservation Area. A visit to John R. Park Homestead is like stepping back in time into the 1850s.
In the conservation area, you will find farm buildings and homes, all of which were built by John Park and his wife Amelia.
Today in the area is a home that was completely restored to its 1842 glory, even its furniture and decor were also restored making it one of Windsor Canada points of interest.
At John R. Park Homestead, you will experience baking on the hearth in the kitchen and if you visit during the holidays, you could partake in the constructive craft classes like Wreath making.
You will also find in the Homestead an 1885 steam engine which is powered by a sawmill. Locate the blacksmith's shop which is where the Homestead offers forging classes.
John R. Park Homestead is located on the shore of Lake Erie, and it is packed with a lot of things to do in Windsor, you will be missing a lot if you fail to add it on your checklist.
28. Harrow Fair
Harrow Fair is a festival which holds at the end of the summer, the festival is aimed at celebrating the farming culture of Windsor, this is one of the many Windsor activities you should not miss.
The fair begins on the 29th of August and ends on the 1at of September. In this fair, you will get to see and eat from the farm products which was reaped from the field over the summer.
Apart from the pies and fresh foods which you will get from the festival, you could do other fun things like watching the horse show or the parade.
29. Eat Your City Restaurant Week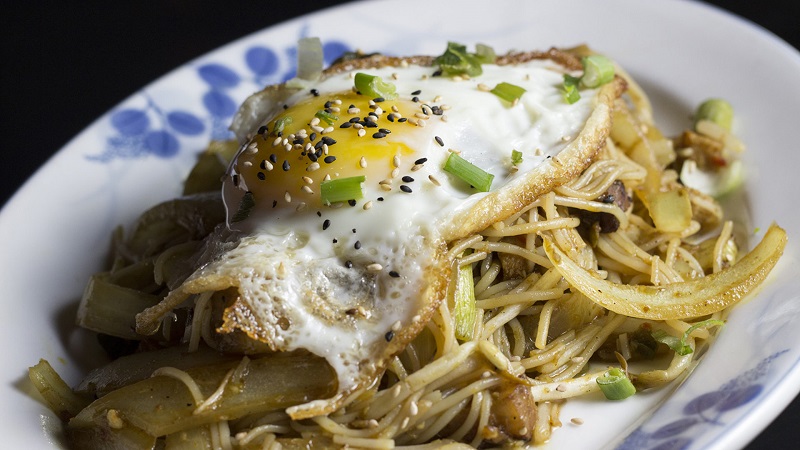 One of the best ways to enjoy your stay in Windsor is to partake in the Eat your City celebration.
During this celebration, you will get to taste a lot of dishes which are local to Windsor.
Restaurants and diners in Windsor who chose to participate in the event will for a week to present to its customers a special Eat your City menu.
This menu highlights their best three-course meals, you could know which Restaurants are participating by checking the list online. The festival holds in August, but the date varies, this makes one of the best Windsor activities you should plan to meet during your vacation.
30. Fred's Farm Fresh
You will find in Windsor, Fred's Farm Fresh which brings to you a complete range of farm foods, both local and imported.
You will find in this list fresh baked breads, cheeses, and even meats. All these makes it a perfect spot to stop to buy something delicious you could take home.
If you are not familiar with some of the things on the list, the employees of Fred's Farm Fresh are ever ready to help you make a good choice for your perfect meal.
31. Capitol Theatre Windsor
Would you like some theater time in Windsor, Ontario, the perfect place for this is The Capitol Theater Located in the University Avenue.
This is a historical theater which was launched in 1920 by Marcus Loew, it was originally known as the Vaudeville Theatre and its construction cost was estimated to be about CA$600,000.
The design of this theater was done by Thomas White Lamb, this design feature a 1,995 seating Capacity Theater, at its time of construction, it was known to hold the record of the biggest single floor theater throughout Canada.
During your visit to Windsor you could check out their upcoming shows and events from their website, you could as well book a ticket for any.
The theater has spaces available for rent if you will like to host an event in the area, its architecture is worth your time, a visit here makes what to do in Windsor, Ontario for theater lovers.
32. Walk the Detroit River
The US city Detroit shares her river with Windsor with an amazing Detroit skyline, a visit to this river is truly one of the best things to do in Windsor, Canada.
Along the Detroit River, you will find so many green spaces and parks, some with monuments which you could check out.
Visit the river with your camera as you capture some of its beauty which seems to portray nature's favoritism.
Switzerland makes a good choice for a vacation, its cities holds fun activities for everyone, would you love a visit here, check out this guide on the best things to do in Interlaken to guide your visit in this part of Switzerland.
Start Planning Your Trip to Windsor
No other city wears tourism like a badge as do Windsor, with the number of festivals she holds within the year, it not so surprising why it's one of the most visited cities in Canada.
It has something about everything that interest a tourist. Are a foodie, lover of history or do you love partying? the question of what to do in Windsor is always answered with fun activities for everyone.
Start planning your trip today, make a bucket list of things to do in Windsor Ontario considering your interest, also check-in with your travel agent to book places which will require such.