A town known to be once an Outpost is now the biggest town one would find in Rio Grande. Brownsville lies at the southern tip of Texas, it is close to the Gulf Coast and the Mexican Border. Are you looking for the best and fun things to do in Brownsville, we got a list for you.
As a result of where Brownsville is situated, the beaches on the Gulf Coast are just 20 miles from the town. These beaches are most enjoyed during the summertime and can be visited throughout the year.
Brownsville has many cultural and historical places such ad the Battlefield trails, Mexican-American War Battlefields, museums, and military posts. There's a music theatre, a museum for fine art, nature trails, the zoo, Texas, and Mexican restaurants.
Let's get your vacation started as you plan with this list of top fun things to do in Brownsville, TX.
Things to do in Brownsville
1. Gladys Porter Zoo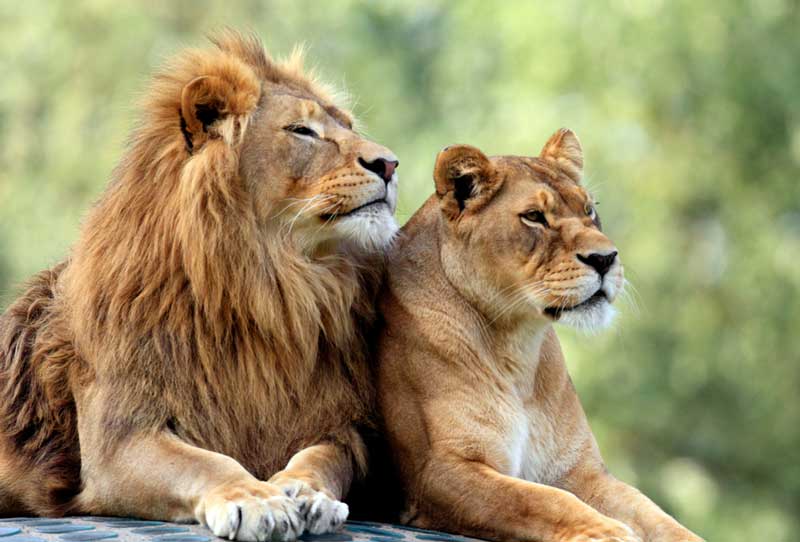 The botanical and zoological zoo started operations in 1971. The funds needed to make the establishment was donated by Earl C, Sam's, and his daughter's name took after the zoo's name.
Earl C. Sam's, because of his interest in wildlife, deemed it fit to start a zoo in his town, Brownsville. Not long enough after the zoo was established,, he relinquished and donated the zoo to his town.
The zoo spreads across 31 acres of land area and takes proper care of 400 fauna species, even those close to extinction. You can find in the zoo over 250 neotropical and tropical species.
The zoo also offers annual classes and study programs for students in their twelfth grade. Make the Gladys Porter's Zoo a must-see if you're planning a vacation in Brownsville.
Address: 500 E Ringgold St, Brownsville, TX 78520, Phone 956-546-7187
2. Children's Museum of Brownsville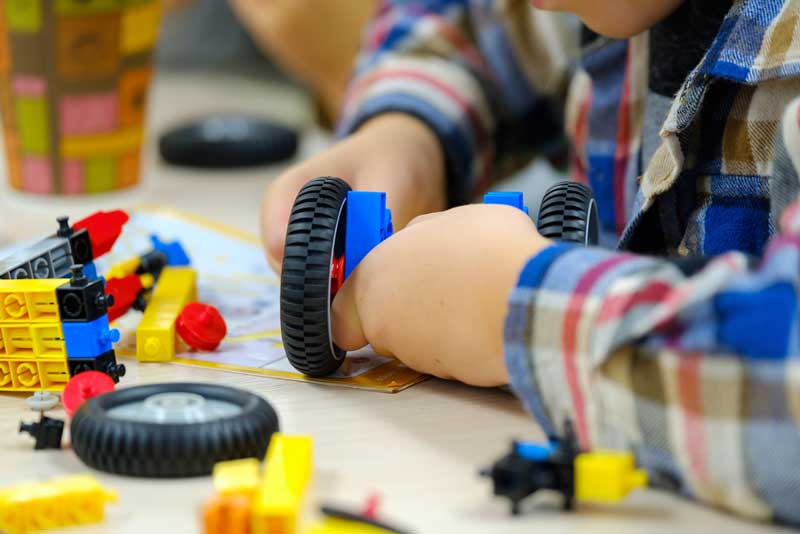 If you're planning an ideal gateway experience for the kids for holidays, the children's museum in Brownsville should be on your bucket list of fun things to do in Brownsville, TX.
The exhibits to find in the children's museum are designed in such a way to help the kids understand fully how the world operates, and this is done using comprehensive exhibits they could find easy to understand.
There are many events and activities the kids can indulge in when they are here, and a reminder that the collections to find here suit children of any age.
The museum focuses deeply on enhancing the kids' mindset and imaginations towards life, encouraging teamwork and interaction, and encouraging creativity and productivity.
Parents are also encouraged to indulge their kids even as they tour and learn about these exhibits
Address: 501 E. Ringgold Street #5 Dean Porter Park, Brownsville, TX 78520, Phone: 956-548-9300
3. Palmito Ranch Battlefield
Another attraction that will pique your interest is the Palmito Ranch Battlefield. The site is a Battlefield in Southeast Cameroon county, very close to Brownsville.
Currently, the battlefield is still in its original form, remote as it was like when it was in 1865. For a proper explanation of what happened at that time, tourists can tune into a local station at 1610 AM.
You will find beside the Boca Chica Highway several markers and signages. Like the State Highway 4 that shows the Battlefield location. Annually an event called Park Day brings people to the site to help prepare and clean the Battlefield for tourists
Address: South of TX State Hwy 4, Brownsville, TX
4. Stillman House Museum
One of the best attractions not to miss out on is the
Stillman House Museum
, the Stillman house is part of this city's most iconic structures, and it's in our nature as humans to identify with people of iconic status. So have this attraction on your checklist of things to do Brownsville, TX.
Charles Stillman is the name of the man that founded Brownsville, and his home was the Stillman House Museum, which is currently a museum.
This museum was not only a place of abode for this prestigious man but was home to renowned individuals like Mexico's ex-President Porfirio Diaz and Henry Miller.
The house was constructed in 1860 and later transformed in 1960 into a museum. Its architectural style is called the Greek Revival AFN got completed in 1851
The museum consists of various 1800s historical artworks and outstanding original period architecture. Over time the building is properly maintained, and you will see for yourself when you visit.
Address: 1325 E Washington St, Brownsville, TX 78520, Phone: 956-541-5560
5. Sunrise Mall
One of the best places to visit in Brownsville is that you're seeking to have an outstanding shopping experience, and the Sunrise Mall should top your list of fun things to do in Brownsville, TX.
The Sunrise Mall has more than 700,000 square feet and over 100 different kinds of shops, so you need to decide which retail shop to start with when you're here.
This is the biggest mall you could find in this region, and I'm sure you want to see it, be sure to find anything you have in mind to purchase.
The mall has five main stores, a Cinemark 16 movie theater, and a food court. The main stores are JCPenney, Dick's Sporting Goods, Dillard's, Bealls, and Sears. The food court was an addition in 200 and housed eateries like the Chick-fil-A, Nestle Toll House Cafe, Marble Slab Creamery, Auntie Anne Pretzels, and Italia Express Pizza.
Address: 2370 North Expressway, Brownsville, TX 78521, Phone: 956-541-5302
6. Dean Porter Park
One of the most scintillating things to do in Brownsville is to come chill at the Dean Porter Park. Make here a must-see on your checklist of places to visit in Brownsville, TX.
The Park cuts across more than 25 acres of beautiful vegetation beside the Resaca waterway. The park is famous and is one of the biggest parks you'll find in Brownsville.
There's no better time to chill at the Deans Park than during the summertime and have a good time cooling off at the Sam's Memorial Pool and the splash playground.
In the park are picnic cabanas readily available for you to come to get something to eat. Some trails cut across various areas in the park if you choose to go for a walk or hike.
Also, the park has a Butterfly Garden and a beautiful open meadow space where visitors can have some relaxing moments and enjoy the picturesque view.
Address: Dean Porter Park Dr, Brownsville, TX 78520, USA
7. Camille Playhouse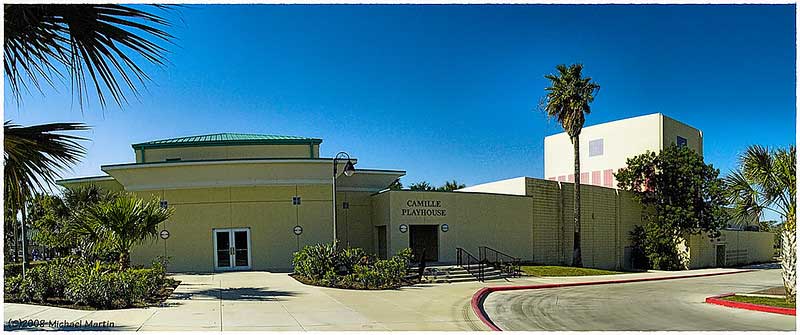 The Camille Lightner playhouse in Brownsville has been in existence since 1964 as a community theater. The site used in building this facility was donated by Brownsville city, and the Sam's Foundation brought funding for the building of this project.
For over 50 seasons, the theater has maintained its functionality and is a popular theater in this part of South Texas.
Musical and Broadway plays are what to see here when you visit and other local film productions geared towards entertaining locals and tourists alike. Plays like The Witch, The Lion, The Wardrobe, The Great Gatsby, Grease, and A Chorus Line are shown at the theater.
Some of the plays presented at the Camille Playhouse theater include A Chorus Line, The Lion, The Witch, The Wardrobe, Othello, The Great Gatsby, and Grease.
You can also get some drinks at the bar in the Camille playhouse, and there are non-alcoholic and alcoholic drinks. There are also different types of snacks and sweets too.
Address: 1 Dean Porter Park, Brownsville, TX 78520, Phone: 956-542-8900
8. Palo Alto Battlefield National Historical Park
A war broke out on May 8, 1847, called the "Battle of Palo Alto, the site where the war was fought was built a park also known as the
Palo Alto Battlefield National Historical Park
.
The battle also caused the Mexican-American war.
The site holds a lot of historical information from two separate entities; the United States and Mexico. About 300 acres of land is part of what was preserved from the battlefield and used as a park.
The land was exactly where the Mexican soldiers held their positions while battling with the United States forces.
Visitors can dig deep into the rich history of this area by reading through the Parks exhibits and learning about the war fought between these two countries, and you can also see the video named " War on the Rio Grande."
Address: 7200 Paredes Line Rd, Brownsville, TX 78526.
Visit tourist attractions in Texas, check out this list of things to do in Round Rock, things to do in Odessa and fun things to do in Killeen for a memorable exploration
9. Brownsville Historic Battlefield Trail
One of the best things to do in Brownsville is a visit to the Historic Battlefield picturesque trail. It is a convenient and easy trail and should be a must-visit during your trip.
The trail to find here is a 9-mile pathway that cuts through the city from the south to the north side. Visitors who come here are enveloped with much excitement about the greatness of this region's history.
While having a lovely walk on the trail, visitors get to see outdoor exhibits of the Brownsville Fine Art Museum. The Gladys Porter Zoo and Dean Porter Zoo are close to the Brownsville Historic Battlefield.
The Brownsville Events Center and Brown's Metro Northside Station are two intersection points along the trail. The trail helps in encouraging locals and tourists to keep up a healthy lifestyle.
Address: 1 Event Center, Brownsville, TX 78526, Phone: 956-546-3721
10. Sabal Palm Sanctuary
One of the best things to do in Brownsville is to visit the Sabal Palm Sanctuary,  it is quite an attraction you wouldn't want to miss out on and should be on your checklist of fun attractions in Brownsville to visit.
The Sabal Palm Sanctuary sounds more like the name of a church, but it is a wildlife reserve situated on 557 acres of landmass and cultivates numerous Sabal Palms and heart-bearing palms that are edible.
Here is the only place in the Rio Grande Valley where you can find palm trees like these. Despite being a sanctuary for Sabal Palm, it is also a place where visitors can enjoy watching birds.
The sanctuary also displays the wildlife of this area and that of northern Mexico and other neighboring states around it. Visitors can have a lovely walk on their picturesque trails that cuts through the palm groves, the butterfly garden, an oxbow lake.
Address: 8435 Sabal Palm Grove Rd, Brownsville, TX 78521, Phone: 956-541-8034
11. RGV Wing Commemorative Air Force Museum
If you want to honor the veterans who served in World War II and be knowledgeable about the intrinsic history of what led to this conflict, visiting the RGV Wing Commemorative Air Force Museum should be on your bucket list of things to do in Brownsville, TX.
Go on a journey perusing through the iconic events that transpired at this time via the galleries in this museum from pre-war Europe to the Third Reich's end.
The museum also displays historical exhibits of Europe and Asia and how the Japanese Empire was destroyed.
A part of the museum occupies exhibits of 201st Squadron Mexican Fighter Pilots and World War II aircraft.
Address: Texas 78566, United States
12. Vermillion Restaurant
The Vermilion restaurant is a family-owned restaurant that was founded in 1934. The Vermilion family purchased the land and constructed a hamburger shop.
Because of Mr. Vermilion's ailment, which made it difficult for him to run the business, Gib Davidson took over the smooth running of the business and held up to the restaurant's traditions.
Over time the restaurant became a huge attraction in this part of the world where individuals could socialize and eat together.
The business exchanged hands and was moved to the son of Mr. Davidson, whose name is Daniel Davidson. George Perez, who has been working in this place right from13 years, also took ownership of the restaurant.
Address: 115 Paredes Line Rd, Brownsville TX, Phone: 956-542-9893
13. Elon's SpaceX at Boca Chica State Park
The Boca Chicago State Park is situated on the Southeast side of Brownsville beside Texas Route 4. Boca Chica is currently their new launch site and a control base for Space X.
The Space X CEO by name Elon Musk is considering giving a new name to this village, and the name will be called after his Company's space station known as Starbase.
Currently, Space X does not provide tour services but based on his plans to change the village's name, be expectant of having a tour here.
Visitors can have their car parked far away to have a view of a launch. You can still enjoy some fun time at Boca Chica Beach, where you can choose to sunbathe, surf, and fish.
Address: 52448-, 54298, Boca Chica Blvd, Brownsville, TX 78521, United States
14. Johnny Carino's Italian Restaurant
The Johnny Carino's restaurant had just 5 locations as of 1997. Currently, there are over 70 restaurants sighted all over the United States and more than 10 locations in the Middle East.
The restaurant's first chef ever had was Mr. Carino, who was focused on preparing traditional and authentic cuisines. Chef duties were relinquished to Chef Chris Petersen after Mr. Carino retired.
Chef Chris Petersen added a new kind of aura to the restaurant by spicing up the dishes to complement the menu existing over time.
The meals to find here are freshly prepared with top-notch ingredients to give tourists extraordinary value for their penny in an Italian restaurant.
Address: 2600 Hwy. 77/83, North St, Brownsville, TX 78521
15. Wing Barn
One of the best things to do in Brownville is visiting the Wing Barn, and this should be on your itinerary of fun places to visit.
The Barn started properly in Brownsville in early 2010. The restaurant was established because of the efforts put in place by Friends and Families Chief Daniel Pompa and Bobby Saenz.
The atmosphere here is simple and plain, with a big TV screen, a country-style dining room, and more. The restaurant serves appetizers like barn fries, sweet potato chips, fried pickles, jalapeno poppers, onion rings, etc.
The restaurant prepares different entrees such as wheat and lettuce wrap, hot dogs, chicken sandwiched, salads, and Burgers.
Address: 3025 Boca Chica Blvd, Suite 1-l, Brownsville, TX
Considering a Texas road trip? Here are the best things to do in Nacogdoches, Boerne, Bastrop, and Victoria for a fun Texas road trip
16. Brownsville City Cemetery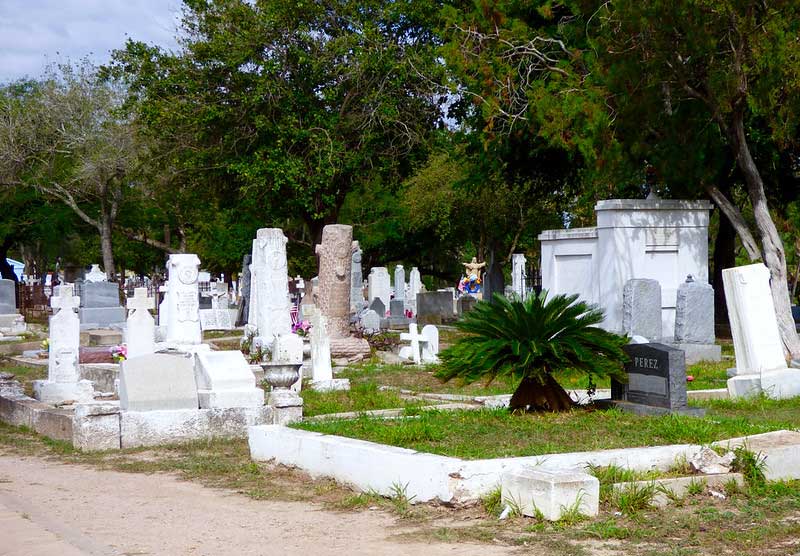 The Old City Cemetery has a history stretching back to 1853 and has been concerned with chronicling the historical information of Brownsville. If you're a lover of history, here should make your list of places to visit.
In its lovely nature, Brownsville welcomes explorers and other individuals who come here to start up a new like this can be seen in the various landmarks that spread throughout the cemetery.
Visitors can get to see graves and headstones built with glittering marbles and their beautifully decorated iron fence, all geared towards displaying the Heritage of this picturesque region
You get a feel of the cemetery, explore the cemetery in utmost silence as you pay respects to the dead. It's quite a place to stay and reflect on life.
Address: Brownsville, TX 78520, United States
17. Historic Brownsville Museum
The Historic Brownsville Museum has a long line of history stretching back to 1986. This is the city's first museum, and the museum was established in a deserted Spanish Colonial Passenger Terminal.
Due to this, the museum is beautified with delightful Spanish architectural components like courtyards, engine houses, and fountains.
You can also find a permanent collection known as the narrow-gauge Baldwin Steam engine in the museum. The museum deeply showcases Brownsville's heritage, from its foundation to its development, border conflicts, and others.
Address: 641 E Madison St, Brownsville, TX 78520, United States
18. Fort Brown
Fort Brown was founded in 1846, and it was the United States' first military outpost during the 19th and early 20th centuries. It served as a military outpost during the Civil war and during the border fights between the United States and Mexico.
Fort Brown was acknowledged as a National Historic Landmark in 1960. Before its recent name, "Fort Brown' it was called " Fort Texas. "
But in other to commemorate and honor the deaths of American SolBrown, who lost their lives during the Siege of Fort Texas, Major Jacob Brown and George Oakes Stevens were murdered.
The battlefield was named after Fort Brown by the General to honor the demise of Major Brown. Here is quite an interesting attraction to come have a feel of these war times.
Address: Old Morgue, Brownsville, TX 78520
19. Experience South Padre Island's Water Activities
A must-see destination for anyone wanting to visit Brownsville is South Padre Island. Water. This place is filled with lots of fun and excitement, and your every stay here will be worth the visit.
Visitors can engage in beachcombing, sandcastle competitions, and paddling on the South Padre Island. Do not fail to check out the rescue center designated for sea turtles and the island's dunes.
The closest dunes are situated at the end of the bent road. Before you walk out into the sun, make sure to wear a wide-brimmed hat and apply sunscreen on your face.
There are many free parking lots to find here. As you drive past a few dunes on your way to the island, the feeling you get is more like in the movie setting named Alladin.
Address: Brownsville, Tx, United States.
20. Brownsville Museum of Fine Art
Another site of attraction in Brownsville is the Brownsville Museum of Fine Art. It is located at the Mitte Cultural District and has an area of 17,000 sq. ft.
It showcases over 350 works of art owned by international and indigenous artists.
The central focus of this museum is to support local artists in the community and promote Brownsville's cultural heritage.
The museum offers a special program for kids to encourage them from a tender age on the need to appreciate art to create an ideal art community for future museum tourists. There is a vast dimension of displayed artwork in the museum.
There are various other activities in the Museum which can be of interest to you. These include; musical concerts, talks, cultural activities, and visiting temporary displays, which includes historical relics by popular artists.
The Museum is open year-round, excluding Sundays.
Address: 660 E Ringgold St, Brownsville, TX 78520, United States
21. Costumes of the Americas Museum
Visiting the Costumes of the Americas Museum should be a must-see for anyone planning to visit Brownsville. Come see displays of outstanding peculiar textiles in this region.
The museum is quite focused on showcasing the dresses and costumes of locals from different parts of the country, and there are lots of designs with colorful styles that will catch your fancy.
Suppose you want to know the history of woven textiles in America. In that case, the museum is available, and if you have a keen interest in fashion, here is the perfect place to get the knowledge.
The costumes to find here are collected, stacked properly, or cataloged and then exhibited. The museum has the biggest original collections of costumes of North, Central, and South American regions, and you can find everything from shoes, accessories, dresses, and jewelry.
Address: 501 Ringgold St. #5 Dean Porter Park Brownsville, Texas 78520, Phone: 956-547-6890
22. Cycle at Monte Bella Bike Trail
It is important to stay fit even while having fun as we all know. The 6.2-mile track in Brownsville offers the best place for this, where you can have normal routine exercises and still enjoy its captivating scenery.
This mile track is surrounded by attractive vegetation and is perfect for Amateur bikers because the trials are usually flat with sparsely distributed tiny hill parts.
Nevertheless, the trail's view will be appreciated by all riders, not minding their skill level. The beautiful scenery includes local flora and fauna, making it a perfect spot where you can learn about them.
If you love bird watching, there are several species of birds to see as you ride on the pathway. Aside from Cycling, you can also enjoy walking and jogging.
Address: 2485 W Alton Gloor Blvd, Brownsville, TX 78520, United States
23. Resaca De La Palma State Park World Birding Center
Birdwatching has never been so captivating and enticing the way it is at Resaca De LA Palma. More fun equals coming with a camera to take beautiful wildlife photos.
The park consists of different kinds of wildlife that will interest you, such as horned lizards, herons, and alligators. Although the park is situated in Brownsville, its environment is entirely different as it comes with its excitement and fun.
The park is a native habitat of 1200 acres and is the biggest birding state park you will find around. Aside from being the largest birding center, it was where the Mexican- American war happened.
Address: 1000 New Carmen Ave, Brownsville, TX 78521, United States
Have more time in Texas? check out our tourist guide on things to do in Amarillo, things to do in Wichita Falls, and things to do in Galveston for a great time in Texas.
Plan Your Trip to Brownsville
That perfect vacation can never be bad with Brownsville, a place filled with lots of history and fun. Make sure to wear clothes that will be very comfortable for you and bring along your sunscreen.
Start planning your trip to Brownsville, Texas, pin this guide of things to do in Brownsville, TX, and take a journey to exploring these fun Brownsville attractions and activities.