Looking for the top fun things to do in Temple, TX, there are quite some fun Temple attractions and activities to give you a fun vacation time.
There are so many places worldwide which offer their distinctive brand of a fun experience, Temple is a very few places that give visitors a great outdoor experience with many extraordinary things at every corner you look.
Temple is a medium-sized city located in Belle County just between two cities, Austin and Waco. It also acts as a hub city and creates a base for approximately three major hospitals in the region.
This magnificent city is known for its outstanding art and lively atmosphere, making it an excellent place for adventure lovers to visit.
The history, culture, and food of Temple residents will leave every visitor feeling very welcomed.
"The wildflower Capital of Texas," as Temple is popularly called, is such an intriguing place to visit as there are various incredible activities to enjoy.
However, if you have not yet created a list of places to visit in Temple, it might prove not easy to decide how to start your city tour and what fun spots to see first. To guide your trip, here is a list of the top things to do in Temple, Texas.
Things to Do in Temple
1. Spare Time Texas
Spare Time Texas is a great place to make Wonderful use of your spare time to have an extraordinary amount of fun in Temple, Texas.
Visitors are welcome to have fun at any time of the day. However, at night, the neon light lighting effects that decorate the darkness inside spare time Texas is magnificent to behold.
The indoor arena has various types of fun and exciting games. These games give friends and families an opportunity to bond and catch up on lost time.
However, there is also an available hall to host small events like birthday parties, cooperate meetings, and other special occasions. This hall has a capacity of over 150 persons.
Spare time Texas has built a remarkable reputation over the years because of the unique experience, it offers its visitors.
Address: 5434 205 Lp, Temple, Texas, USA, 76502
2. Whistle Stop Playground
The Whistle Stop Playground is the perfect place to bring your children to enjoy an exciting day of immeasurable fun. The great thing about visiting the Whistle Stop Playground is that parents and guardians do not need to worry about their kids and wards' safety.
The Whistle Stop Playground has a highly rated safe environment and facilities that maintain a safe and secure atmosphere.
Activities such as swinging, climbing, and balancing are done in particular areas in the playground designed for those activities. There is also an available parking lot for visitors who visit the Whistle Stop Playground
If anyone gets hungry or a little faded and needs to catch their breath, there are available restrooms and an exceptional fast food joint which is a perfect spot for parents to have lunch and wait for their kids to return.
Every child who visits the Whistle Stop Playground will return with joy after spending time in this amusing play arena.
This makes what to do in Temple, Texas, with the kids, a perfect addition to your bucket list of things to do in Temple, TX, on a vacation.
Address: 22 S 11th Street, Temple, Texas, USA, 76501
3. The Hindu Temple of Central Texas
The Hindu temple was established in 2001 as the prime Hindu Temple is situated in the heart of Temple, Texas.
The Temple is carried out many philanthropic acts with community programs such as giving away food to the less privileged
It is a nonprofit organization that features a temple of which has Hindu deities, an academic Centre, a cultural arts performance theater, and a dining hall where various occasions are hosted
Here, yoga and Bhagavad Gita classes are held for both children and adults weekly. Yoga classes are mainly held on Thursdays.
The Temple's architecture consists of two very different architectural origins: North Indian architecture and South Indian architecture.
There are constantly two priests available to lead worship services. Although children and adults' religious teachings classes are hosted at the Temple separately, there is also a monthly offering of kitchen soup.
Address: 4309, Midway Drive, Temple Texas, USA, 76502
4. The Historic Wilson House
Temple is blessed with significant architectural structures, which are all embodiment of artistic brilliance.
The Wilson home is one of these brilliant structures built-in 1959 by Ralph Wilson Snr.
The ranch-style home showcases the overall architecture of the 1950s. The house was used as his family's private residence until 1972, though it was later used as a model home for laminate usage.
In a true sense, Ralph Wilson's turned the house into a test lab to test his products in a natural home.
Almost everything there was made out of laminate plastic, which gave the Wilson house its exceptional feel that made Wilsonart feature the house in its advertisement, and the company's magazine
Mr. Wilson's widow sold the house in 1991. However, the current owner of Wilsonart still maintains the unique appearance of the Wilson home to date.
It was formally registered in the U.S. National Register of Historic places in 1988. Besides, it became a landmark in the texas historical commission.
The public can now tour this beautiful masterpiece up close as tours are now available during weekdays, but going on tours is usually had by appointment only.
If you love fashion or architecture, this house would be one of the best places to spend your day.
Address: 1714 S 61st Street, Temple Texas, USA, 76504
5. Wine Tasting at 3 Texans Winery
At Temple, not everybody who visits gets to know the tradition of wine tasting
Stores like 3 Texans Winery and many others provide an exquisite blend of fine wines that offers a heavenly taste.
These wineries also offer a great wine tasting experience. Some include fantastic wine purchasing offers.
Visitors can walk down through the vineyards of the 3 Texans Winery while sipping a nice blend of wine.
Various types of events are also hosted at 3 Texans wineries. Besides, there is no better way to host a small meeting or a private event without a glass of quality wine at your side.
6. Trails of Pepper Creek
Pepper Creek is a fun place to visit, and it is known to have many extraordinary features. Pepper creek's most outstanding feature is the Pepper Creek trail, which offers the most fantastic view and beautiful pathways.
The trail stretches through a wooded area which further runs along the western bank of the creek.
Visitors and even the locals enjoy Hiking and bike trails at Pepper Creek.
Visiting pepper creek is one of the very few things everyone must do when visiting Temple, Texas.
There is an available parking lot at Scott & White West Campus, off North Kegley Road, for those who would want to come to pepper creek with their vehicles.
Address: 546 N Kegley Road, Temple, Texas, USA, 76502
Montgomery features lots of fun attractions and activities to give the best of a vacation. Are you planning a road trip to this part of Alabama? here are the top fun things to do in Montgomery.
7. Miller Springs Nature Center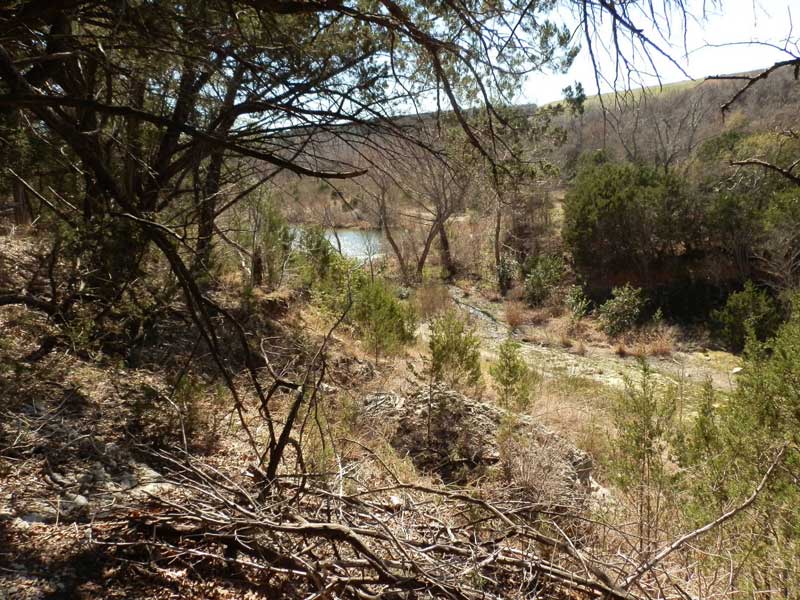 The Miller Springs Nature Center is located between the Belton Dam and the Leon River, and it covers a total land of about 260-acre of land, and people have described it to be a very peaceful spot in Temple.
The Miller Springs Nature Center is now administered by the City of Belton Parks & Recreation Department and the U.S Army Corps of Engineers jointly with the City of Temple Parks & Recreation Department.
The Centre provides impressive and natural scenes, including
However, it is essential to know that there are no tour guides available. Hence visitors will have to be self-guided as they enjoy a wonderful experience at the Miller Springs Nature Center.
Nature Centre is open all year long from 8 am till sunset, and the best part of it is that there is no admission fee for entry into the Centre.
People can also enjoy many other different activities in the area, like, fishing jogging and picnicking
Although you want to have a little adventure, activities like Hiking, rock climbing, and mountain biking are also available at the Centre.
Most importantly, remember to ensure you are safe. Take all precautionary measure, especially for educational purposes, wildlife observation, ecological study, and school group visits can take place here
Address: Highway 2271 North of Lake Belton Spillway, Belton Texas, USA 76513
8. Czech Heritage Museum
The Czech Heritage Museum is an exceptional museum that educates the public and promotes the Czech people's history and culture, a visit here is one of the top fun things to do in Temple, TX.
Situated in the central business district of Temple, it offers opportunities for those who want to learn several secrets of the former Austro-Hungarian Empire, which is currently known as the Czech Republic.
The Czech Heritage Museum does not segregate its information but educates the elders, youths, and young ones equally. The museum exhibitions are also well planned as it showcases everything from military pieces of equipment to traditional marionettes.
This precious establishment has a collection of Czech-related genealogy, which offers many people the opportunity to trace their ancestry.
Many people consider the genealogical collection of the Czech heritage museum to be the largest in the state.
One of the major highlights of this unique museum is a well-preserved Bible stored since 1549 till date. The bible contains mesmerizing white pages of Slavic ink writings, being coal black.
The museum also highlights the immigration of the Czech people into Texas. And immigration in the later parts of the 1800s and periods of the cold war.
However, the Czech Heritage Museum was established and opened formally in 2000 as a non-governmental organization, although various historical collections have been gathered since 1963.
Most importantly, other side attractions at the heritage museum such as film screen and dance lessons offer a great experience.
This makes what to do in Temple, TX for some history time, makes one of the best things to do in Temple TX.
Address: 119 W. French Avenue, Temple, Texas, USA, 76502
9. Lions Junction Family Water Park
There are so many water parks that provide an excellent time for kids and help them beat Texas's heat.
Lions Junction Family Water Park is a nice park to visit. Some even say it is the best water park in the area
The water park is universal when it comes to stopping entertainment and has something for everyone
Professional lifeguards are available to enhance security and safety.
At the Lions Junction Family Water Park, there is admission fee required to gain access, although the fee's price varies for residents and non-resident and even the old and young.
Address: 5000 S. 5th Street. Temple, Texas, USA
10. Temple Lake Park
Temple Lake Park is a public park which is located at the confluence of The Leon River and The Little River
The Temple's Pavilion is one of the main attraction in the Park, and over 60 picnic sites are all used by the public without reservation, unlike the Temple's pavilion
The sporty Temple lake park features a swim beach, showers, and a playground within the Park's borders. The public uses all these features.
An architectural masterpiece popularly known as the human-made wetland was also constructed in the Park, covering about 25 acres. Here, visitors can see small animals like deers and turkeys, which often come around.
Fishing on the lake is one thing that attracts visitors to this Park. You can be sure to go home with a handsome catch as there are several types of fishes to catch
You could also bring your friends and family to have a blast as you host a barbecue party on the lake in a boat.
11. The Leona Park
US Army Corps of Engineers currently administer Leona Park, the boating services offered by this Park are one of the best in Texas.
The magnificent Park features a courtesy dock and a two-lane boat ramp which increases their boat service efficiency
Leona Park is open every day, although the boating services only take part during the day. Also, there is no admission fee needed to gain access to the Park.
To give it is guest a great experience, the Park has amenities like restrooms, a public convince, and for those who will bring their vehicles, there is an available parking lot
12. The Multipurpose Miller Park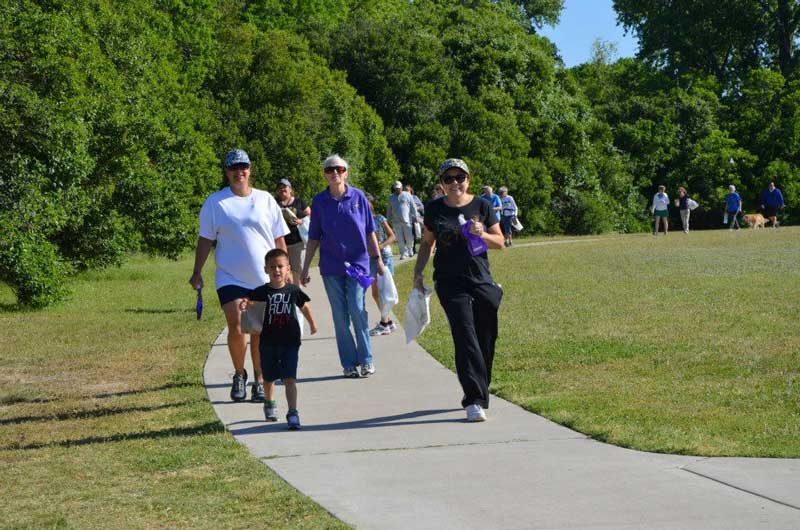 The Miller Park covers over 30 acres of land. Within the Park borders, there are so many features that will create an extraordinary experience for its guests.
It is a community park that features a large playground and a splash pad appropriate for little kids and a trail that is approximately 0.75 miles long and is just perfect for a morning walk or just jogging
Apart from the features mentioned earlier, there is also a high-quality soccer pitch available in the Park for those who love soccer
Moreover, when it comes to hosting picnics, birthday parties, barbecue parties, and all sorts of social events, this Park is the best outdoor choice for a fun experience.
13. Summer Fun Water Park
Water parks are some of the most visited places during the summer in Texas. However, since Lion Junction is just one of many water parks in town, the Summer Fun Water Park is also considered an excellent place for water park admirers.
There is something for all ages in this water park, which makes the Park a great holiday destination for families.
The Park features three giant water slides and a 40-foot tower that will thrill both teens and adults.
For visitors who want to have a great and fun time infamous Texas, heat should do visit water parks where they can cool off
Visitors will need tickets to access summer Fun Water Park, but the prices vary according to age grades.
Are you considering exploring Washington? check out our guide on things to do in Spokane and things to do in Tacoma for a fun time in these cities.
14. Temple Railroad and Heritage Museum
This heritage museum is one of the oldest establishments in Temple, and it is located at the historic land of Santa Fe Depot.
It was formally opened with a different name in 1979. However, few years passed, and a grand re-opening happened in 2000.
The railroad's significance to Temple's development is showcased at the Santa Fe Railway exhibit, which elaborates all on traveling and working of railroads.
The Temple Railroad And Heritage Museum host many events and programs which educate the public, and to make things more lively, the temporary exhibitions are rotated.
The major highlight of this museum is the live exhibitions of railroad equipment. Visitors can also see how the train works as it did in the past when executing its daily operations.
The Temple Railroad and Heritage Museum has very affordable admission fees, although it varies according to age grades. Those between the age group of 5 to 12, 13 to 59, and 60 and above have to pay $2, $4, and $3, respectively.
However, children below five years of age can visit Temple Railroad and Heritage Museum for free.
Everyone is welcome to visit this museum to be enchanted by the stories behind the development of Temple's great town.
Moreover, from 10: 00 am to 04:00 pm, every Tuesday to Saturday, the museum is open
Address: 315 W. Avenue B, Temple, Texas, USA, 76501
15. Wings Pizza N Things is One of The Top Fun Things to Do in Temple, TX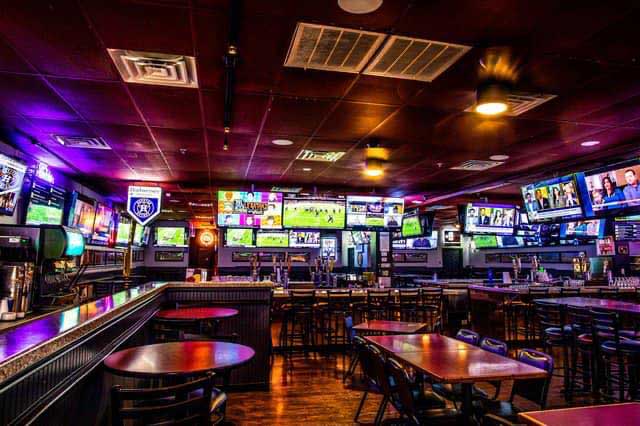 Food is a critical part of travel, and for a complete fun experience in Temple, you must not miss munching down some tasty meals at Wings Pizza N Things
Wings Pizza N Things depicts the restaurant's identity and showcases the menu of this casual, locally owned restaurant.
Since its opening in 2006, guests can enjoy salads, wraps, beer, burgers, shrimp, and appetizers.
The restaurant is the perfect place to catch a sports game with friends while enjoying a pizza made from scratch or some tasty wings.
Wings Pizza N Things has been consistent with its excellent service provision and voted best wings in Temple every year since 2007.
Visitors can also enjoy the local favorites like the 14 homemade wing sauces and the Philly Cheese Steak Sandwich. The restaurant is family-friendly and opens all day through late hours.
Address: 211 SW H K Dodgen Loop, Temple Texas, USA, 76504
16. Dynasty Chinese Restaurant
Dynasty Chinese Restaurant was established in 1991 as one of the first Chinese restaurants in Temple.
They had a mission to with a mission to bring the best spicy flavors of renowned Chinese food to the community.
The famous General Tso's Chicken was first made in Temple at the Dynasty Chinese Restaurant. The establishment prides itself on being a consistent and excellent service provider with a welcoming atmosphere.
Visitors can also enjoy special treats during dinner, like the Chinese buffet. Dynasty also accepts orders and delivery services.
Dynasty opens every day and is always ready to serve its customers both lunch and dinner.
Address: 2501 Airport Road, Temple Texas, USA, 76504
17. Friar's Creek Trail
Friar's Creek Trail
Texas offers the opportunity for people to explore great expanses of land. Temple has an extraordinary network of natural occurring trails, making it the perfect place for an exploration adventure
One popular and safe place for this kind of adventure is the Friar's Creek Trail, which covers over two miles of untapped land.
The hiking trails at Friar would take hikers through various lush green fields, all very beautiful.
Moreover, visitors who prefer biking engage in a quiet ride along the trail to look at the beautiful scenic views found along the way.
Address: 5000 S. 5th St., Temple, Texas, USA
18. Temple Symphony Orchestra
One of the top fun things to do in Temple, TX, is the melodious sound of The Temple Symphony Orchestra, this Orchestra has been an integral part of Central Texas's cultural landscape for over 24 years.
The annual schedule of concerts at this Orchestra has attracted fans and visitors to the Mary Alice Marshall Performing Arts Center.
There are about 90 professional musicians who perform together in the Orchestra.
Also, a string quartet accompanies the Orchestra, and they perform concerts for musical education outreach where kids can learn.
Address: 2600 South 1st St., Temple. Texas, USA, 76504
19. Bell County Museum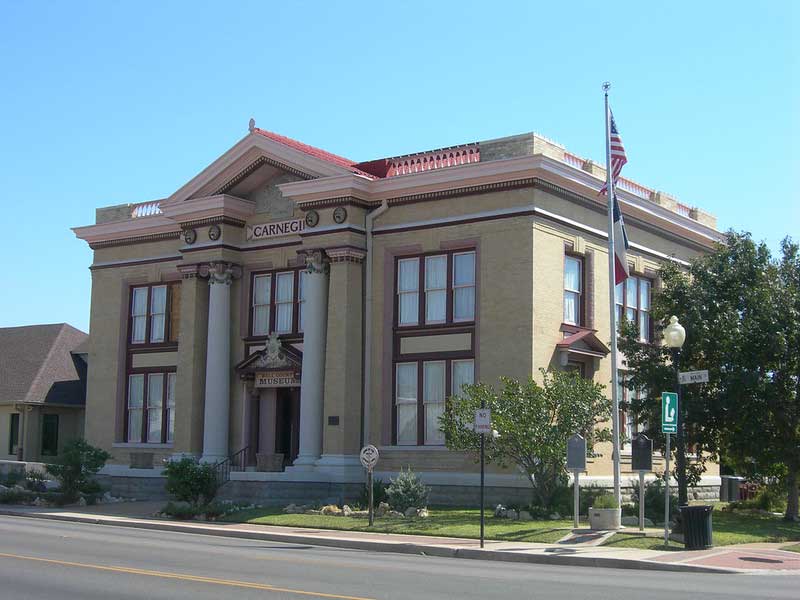 Bell County Museum is one of the most exciting places where a person can plan to spend their day, although it is located on Temple's outskirts around Belton, Texas.
This remarkable museum dedicates its all to educating the public on the way of life in the Temple region many years ago
There are some permanent exhibits at the museum, which are the main highlights there. Some of these exhibits include a fully restored log cabin dating back to the 1850s, the Chisholm Trail Monument, and a towering structure that conveys the pioneer days of Texas
There are also other fun events offered by the establishment, such as archaeological digs with professional guides. This makes what to do in Temple, TX, for a fun time, a great addition to your list of things to do in Temple, TX.
Address: 201 N Main St, Belton, Texas, USA, 76513
20. Central Texas Bark Park
If you have a pet dog with you during your Time at Temple, it is highly recommended that you visit the Central Texas Bark Park.
The Central Texas Bark Park offers specially fenced areas with lovely spots for large and small dogs.
This well-planned Park features grassy areas which are bordered by paved walkways. Pet owners are also offered great seats to sit back, relax and watch their pets play around.
Address: 4320 Lions Park Road, Temple, Texas, USA, 76502
21. Silverstone Park
Silverstone Park covers five acres of land. This Park depicts a neighborhood park's true nature even though trees and quiet streets border it.
This family-friendly park features a basketball court, a playground, picnic pavilion with grilling equipment and a half-mile walking trail,
Address: 404 Waters Dairy, Temple, Texas, USA, 76502
22. Ferguson Park is one of The Best Free Things to do in Temple, TX
There are many places where families can hang out in Temple, but Ferguson Park offers an enjoyable experience.
Ferguson Park is 10 acres in size and is bordered by trees on every side. This family-friendly Park offers a well-maintained picnic pavilion, playground, baseball fields, and grilling area.
Other beautiful attractions include a rope-climbing tree and a splash pad.
Address: 8 N 22nd Street, Temple, Texas, USA, 76501
23. Lion's Park
Lion's Park provides a lot of activities for people of all ages grades to enjoy. This neighborhood park covers about 100 acres of land.
Moreover, its Facilities include softball fields, playgrounds, a dog park, a disc golf course, covered picnic areas, a hiking trail, and a pond.
Address: Lions Park Drive, Temple, Texas, USA, 76502
24. Temple PREMIERE 15 IMAX and Cinemark Temple
If you're a movie fan looking for the best place to enjoy your favorite blockbuster movie, visiting temple premiere 15 Imax and Cinemark temple is the best thing to do in Temple.
Temple Premiere 15 Imax And Cinemark Temple is the number one option for those who want to catch all the latest movies.
The cinema is popularly known for its outstanding features, including comfortable reclining seats; you can completely recline as you watch your movie without any stress.
Visitors don't need to stand in long queues at the box office, as they can book their tickets online. The cinema assures the public of an amazingly unforgettable movie experience for its fantastic services.
Temple PREMIERE 15 IMAX and Cinemark Temple ensure that customers leave the facility well satisfied by the services plus the rustic old feel of their structure.
The cinema ensures the viewers have a splendid experience through the excellent sound system and 3D projection.
Address: 4501 S General Bruce Dr, Temple, TX 76502, Amurka, United States
25. Wildflower Country Club
Wildflower Country Club is a true gem in the city and a favorite place for residing and visiting golf players.
This is an 18-hole golf course featuring some of the most unique holes in the region of Central Texas. You will find this facility amongst hilly lush greens designed with gorgeous natural ponds.
The golf facility provides a soothing and relaxing atmosphere for business partners, friends, and families to meet and interact.
Wildflower Country Club was founded by Leon Howard with several activities and amenities for visitors to explore.
It features a pool, six lighted tennis courts, charming dining rooms, a fully equipped fitness center, and a kiddie swimming pool.
The facility offers contemporary meals, special membership events, entertainment, and stunning golf course views.
Wildflower Country Club also offers a wide variety of banquet services that can cater to the needs of guests ranging from ten to two hundred.
Address: 4902 Wildflower Ln, Temple, TX 76502, Amurka, United States
26. The Parlor Antiques and Oddities
Whenever you want to purchase unique items for your home or office, quickly head to Parlour Antiques and Oddities, it is one of the best things to do in Temple City.
Parlour Antiques and Oddities is located in the middle of the downtown region of Temple, and it is a true treasure home.
The store is packed with various accessories, furniture, vintage clothing, and more at incredible costs.
It is family-owned and operated and is dedicated to offering the public everything from antique and vintage, which you can't get elsewhere.
They provide a comfortable and friendly environment that will captivate everyone that comes in.
If you want to do a makeover of your personal space, Parlour Antiques and Oddities is the best place for you.
Address: 111 north main street cs-1, Temple, TX 76501,United States
27. Sammons Golf Course
A premier golf course in Temple, Sammons Golf Course is an excellent 18-hole golf course that is strategically located and easy to spot.
Sammons Golf Course is considered the paradise of golf players, it has been in existence since 1922 and has continuously attracted the community's people.
The golf course is characterized by Emerald Bermuda greens offering the required challenges for par 5 of the state.
The holes of the golf course uniquely surround the scenic lake Polk running along the wooden walkways beside Bird Creek.
Sammons Golf Course offers sixteen holes available for every course, which requires a great level of skill and care for every shot.
The par 79 golf course offers four tee sets, including a satisfactory 4727 yards and an exhilarating 6562 yards.
Address: 2727 W Adams Ave, Temple, TX 76504, United States
28. Temple Mall
Temple Mall is a great place for a shopping spree with your family and friends in Temple, offering you an incredible experience.
Temple Mall is housed in a facility of 555, 400 square feet, with over fifty businesses occupying the space.
The mall features four important anchor stores and several other amazing department stores as a favorite local shopping hub.
Plan an expedition at Temple Mall and check out what the numerous stores offer, and you will find whatever you're looking for.
Temple Mall features many cosmetic stores, clothing booths, and more, including restaurants serving delicious meals.
Address: 3111 S 31st St, Temple, TX 76502, United States
29. North Point Marina
If you're planning a tour of the gorgeous Belton Lake, North Point Marina is a perfect stop to make in Temple.
North Point Marina is a recently renovated marina with dedicated staff who are focused on making it easier for guests to loosen up at the Lake, and they are known for doing this in a lively way.
The company is very confident that its crew and several maritime services will exceed your expectations for an amazing Lakeside family recreation.
They offer boat slips along with annual contracts, hassle-free failing, and a ship store for several important requirements, including fuel and more.
Address: 3681 Cedar Ridge Park Rd, Temple, TX 76502, Amurka, United States
30. Megg's Cafe
Megg's Café has been in business since 2010, offering both creative and contemporary Texas cuisines in the city.
Starting your day with a delicious plate of food from Megg's Café is one of the top things to do in Temple City.
You may also find the owners of the restaurant, Holly & Meghan, working hard to ensure that visitors have a great experience.
Megg's Café is committed to offering the freshest and most unique food to the people while supporting the farming economy of the town.
They offer a regularly updated menu which depends on the season featuring Biscuits & Gravy Benedict, Seasonal Omelette, Southern Style Poutine, Cinnamon Roll French Toast, Shrimp and Grits, Belgian Waffle, and more
When you're done dining, make sure you stop by the vegetable garden beside the restaurant, which is open throughout the week from 7:30pm to 3pm.
Address: 1749 Everton Dr, Temple, TX 76504, United States
31. Hawkeye Shooting Academy
Providing gun fanatics with a terrific experience in Temple is what Hawkeye Shooting Academy is known for.
The Hawkeye Shooting Academy offers shooters a collection of long guns and handguns in a safe and relaxed setting.
The academy features ten lanes, including a complete firing range of fifteen yards. The Hawkeye Shooting Academy was carefully and uniquely designed through the skill and dedication of industrial and architectural experts to protect the companies, members, and the houses surrounding it.
If this is your first time, don't panic, as Hawkeye Shooting Academy offers courses for learners educating them on weapon holding, safety, and range etiquette.
The Hawkeye Shooting Academy offers a collection of handguns such as revolvers and semi-automatics.
They provide a secure location where you can safely practice and master new skills needed for using a firearm or home protection.
Address: 119 N 19th St, Temple, TX 76504, Amurka, United States
Map of The Top Fun Things to Do in Temple
To get around during your trip to Temple, here is a map of the top things to do in Temple with markers of the top Temple attractions and activities.
Take to exploring other cities of Texas, check out our guide on things to do in Galveston, things to do in Wichita Falls, and things to do in Amarillo.
Plan a Trip to Temple
Temple makes a great place to visit as its attractions which cut across parks, museums, trails, and lots more are worth the exploration.
Are you planning a vacation or a business trip to this part of Texas, exploring Temple attractions and activities are sure to give you a fun time.
Start planning your trip to Temple today, pin this guide to give you the best of an exploration of Temple, Texas.