This destination is called the "Greenwich Village Of the Garden State." This beautiful town in New Jersey comprises an artistic atmosphere, restaurants, nightclubs, trendy shops, etc.
The city is located about five miles away from the seaside beside the Navesink River, and it is a perfect stop if you intend to have some beach time.
Red Bank has an incredible music and art scene, making it a fun place to visit. You can also check out the Red Bank Brewery if you love classic liquor.
Are you planning an exploration of Red Bank? Here are the top things to do in Red Bank, NJ.
Things to Do in Red Bank, NJ
1. Two River Theater
If you are a fan of theatrical performances, one of the best things to do in Red Bank, NJ, is to visit the Two River Theater.
This theater runs as a non-profit establishment that offers professional theatrical last for the entire community and individuals who want to have a career in acting.
The theater offers excellent opportunities for locals and tourists alike by providing incredible theatrical plays that can be viewed at their 350-seat capacity Main Stage Theater or the mini 99-seat black box theater.
The theater has more than 18 original plays, adaptations, and musicals commissioned, coupled with international and country recognitions.
This destination is a massive platform for all artists as it provides them with the enabling environment and support to grow their craft. They also offer a vast range of productions such as new plays, musicals, and American classics. They also provide educational meetings and community festivals for the younger ones.
Address: 21 Bridge Ave, Red Bank, NJ 07701, United States
2. Count Basie Center for the Arts
This destination was initially known as the Reade's Carlton Theater. The
Count Basie Center for the Arts
was established in 1926 and is currently listed as an iconic opera house on the National Register of Historic Places.
This destination was acknowledged by Pollstar magazine as the primary spot in America for live music, and it turned into a historical abode for numerous well-known musicians.
Many artists have displayed their craft on this iconic stage, including the famous English drummer, the incredible Jazz pianist William J. Count Basie, the outstanding American Jazz vocalist, and the Street Band Bruce Springsteen.
This destination is a strong foundation for the culture of the community and has offered the locals unlimited joy and excitement since its establishment over 90 years ago.
Address: 99 Monmouth St, Red Bank, NJ 07701, United States
3. Red Tank Brewing
If you like good beer, one of the best things to do in Red Bank, NJ is to visit the Red Tank Brewing Company; it is a family-owned microbrewery perched in this country, providing the best-handcrafted beers in this region.
One thing that distinguishes this brewery from the rest is its environment, as it has this homely pub feel. You can have a pleasant time with your friends and family while treating yourselves to a few quality drinks.
Be sure to visit, especially if you are within the Red Bank's area, check out the Red Tank Brewing and be a part of their IPs Hazy Cosmic Jive, which consists of an incredible profile and a light source on your palate.
You can also try out their signature brew, the Molly Pitcher Amber Ale, a delicious beer with some malty taste.
Address: 77 Monmouth St, Red Bank, NJ 07701, United States
4. Bistro In Red Bank
Have a good time at the Bistro in Red Bank; this downtown restaurant has been an integral part of the region since 1996. It uses excellent simple cooking techniques to provide classic dishes using freshly sourced ingredients.
The restaurant consists of an open kitchen, a sushi bar, and a broad menu that provides you with the best of everything to need.
Exciting dishes on their delectable food menu include homemade pasta, a combination of artisan and classic thin crust, fresh salads, delicious sushi, and brick-oven pizzas. Their well-known Bistro classics are the Peking Salad, the Crackling Calamari Salad, the chicken Teriyaki, and others.
Address: 14 Broad St, Red Bank, NJ 07701
5. Artworks at Detour Gallery
For art lovers, one of the best things to do in Red Bank, NJ is to check out the Detour Gallery, which should be the main item on your checklist.
Art is on a whole different level at this destination as you enjoy art and the environment. There are numerous opportunities for visitors to check out the various artworks on display and give their take on each of these pieces.
The Gallery offers a great photo or that significant event, achievable by the Detour Gallery via the modern art designs on display.
They have been providing guests with an expansive roster of artists and offer a vast range of different kinds of artworks for you to enjoy.
Exhibits to find here on display include the 19th-century genre art, realist art, urban art, hyper-realistic photography, pop art, outsider art, and lots more.
Address: 24 Clay St, Red Bank, NJ 07701, United States
6. Yestercades
If you are a gamer, one of the best things to do in Red Bank, NJ is to see the Yestercades. It is rare to find arcades anywhere these days, so the existing ones are very much cherished.
Be sure you will find games ranging from pinball machines to 1980s classic titles, home consoles, and many more you will like to see.
Aside from being a significant fun spot for various games and other fun activities, here is a beautiful place to host your important events and meetings.
Address: 80 Broad St, Red Bank, NJ 07701
7. Red Bank Armory Ice Complex
Party is for all and sundry, especially when family and friends gather to treat themselves to delicious meals and ice skating.
This destination is a well-known ice skating facility in Red Bank, New Jersey. No matter your skill level or age, be sure to grasp this opportunity of enjoying the incredible ice skating facilities in this part of the country.
This place was once a facility for military training that accommodated mechanized and cavalry units but was recently an ideal destination for people to have excellent fun ice skating.
In the Armory Ice Complex, visitors see two Rinks readily available for rent to accommodate birthday parties, family or group skates, and even sports training camp. Party rooms can house about 20 persons, and private ice rentals are available for your events, parties, etc.
Address: 76 Chestnut St, Red Bank, NJ 07701, United States
8. Monticello At Red Bank
The Monticello is an Italian restaurant perched in Red Bank, New Jersey, whose ideology is to provide its customers with the best of Italian cuisine and quality service.
Its philosophy over the years has been "from the vine to table." This indigenous eatery encourages a clean environment for eating and is geared to offering visitors quality dishes prepared with
The local eatery prepares its dishes using locally sourced ingredients from its organic garden since 2015 and is open between June and October.
The eatery is available for visits six days a week. It uses freshly sourced organic produce, and its meats are of incredible quality, including natural pork, eggs, hormone-free chicken, fresh seafood, and others.
Address: 69 Broad St, Red Bank, NJ 07701
9. Watch picturesque sunset views of the Navesink River
Amongst the top things to do in Red Bank, NJ is checking out the lovely sunset views from the Navesink River.
The views are captivating and breathtaking, especially when the sun goes down the horizon and fills the entire area with a gorgeous golden blow.
The Marine Park and Gardens Park in Red bank are perfect spots to view these incredible sunset views. It is better during summertime as longer days bring better sunset views after 6 pm.
Address: Marine Park (1 Marine Park, Red Bank, NJ 07701
10. T. Thomas Fortune Cultural Center
If you love Social Justice a visit to the T. Thomas Fortune Cultural Center, should be the primary item on your checklist of things to do in Red Bank, NJ.
He advocated for social justice and was birthed into slavery in 1856; when the 19th and 20 centuries came by, he became a prominent newspaper publisher and journalist throughout America.
Initially, the cultural center was previously called the "Maple Hall"; this building was where he and his family created incredible memories for some years.
The house acted as a so it for numerous meetings he had with prominent individuals such as Booker T. Washington, the legendary African American Leader.
The cultural center maintains the iconic house, which transformed into a cultural center centered on maintaining social justice culture. This destination is an incredible place to visit where you learn and interact with individuals from different parts of the country.
11. Dublin House
Initially, this destination was a little Middletown House, moved to the Navesink, and then to Red Bank. It is apparently in the middle of Mechanic and Front Street after the Civil war.
The home was revamped to bring out Mansardic architecture or Second Empire, invoked from 1865 to 1880.
This destination is a perfect Irish restaurant with incredible service, attentive and friendly staff and outstanding food, great interior decor and the outside of the building showcases history.
You can visit during the week to enjoy great music, their seasonal outdoor bath, and their main menu. Be sure to visit and enjoy beautiful meals while still appreciating the history of this place.
Address: 30 Monmouth St, Red Bank, NJ 07701, United States
12. Visit the Red Bank Marina
Red Bank Marina is owned and run by a family and is perched on the gorgeous terrains of the Navesink River. The Marina has been busy with blue claw crab fishing and various water activities since 1940.
Having acquired many experiences, their culture ensures that your visit is pleasurable and practical. This is achieved via their numerous recreational opportunities ranging from kayaking to boating.
They have a bait shop that contains an expansive range of crabbing and fishing products that are available for purchase and
Their bait shop has an impressively wide range of fishing and crabbing products for purchase, and their bait for sale is always fresh!
They also have a "clean-up" station where you can continue working on your catch at the end of the day, and you may buy snacks and cold drinks from them, such as soda and water.
And their services go way beyond just the regular drive system tune-ups, oil changes, and repairs along the river. They also give you a new way to enjoy the water by providing access to kayaks and stand-up paddleboards if you wish to participate in these exciting activities.
Address: 261 W Front St, Red Bank, NJ 07701, United States
13. The Count Basie Park
The Count Basie Park is one of the largest parks on Henry Street Red bank, and it is one of the biggest and most famous greenery areas making it ideal for a stroll, neighbors' hangout, and picnicking.
It is ADA accessible and has a playground for kids and complete restrooms for the confirmation of everyone. If you intend to have the feel of other recreational opportunities, it has an excellent pace for running and walking and other sports, including basketball, soccer, and baseball.
If you get near the Red Bank area, check out this destination, as it should be on your checklist of things to do in Red Bank, NJ.
Address: Henry St, Red Bank, NJ 07701, United States
14. Chetkin Gallery
The Check-in Gallery is perched in the gorgeous iconic building on nine wharf Avenue, Red Bank, New Jersey. The gallery started in 1987, offering visitors and locals the opportunity to support modern arts and artists.
The Gallery comprises a great collection of oil paintings from famous French, English, and Chinese artists majoring in Contemporary Impressionism, Classical Impressionism, and Post Impressionism art techniques. These artists are diversified in their craft by displaying many art subjects ranging from still life, portraits and landscapes.
The gallery has grown over time, having a lovely and incredible atmosphere where visitors can intimately feel the various works on site. If you are also an art collector wanting to bring in some new art collections, be sure you will find that painting that will pique your interest to add to your art collection from this gallery, not minding if you are a seasoned collector, regular or first-time buyer.
Their effective rapport with artists has made them establish a formidable relationship with many artists enabling them to garner a wonderful collection of unique and quality artworks from European Modern visual artists.
If you are an artist, the studio can help market artwork via auction media, such as Sotheby and Christie's in the UK.
Address: 9 Wharf Ave, Red Bank, NJ 07701, United States
15. The Trap Door Escape Room
Do something even more unique by visiting the Trap Door Escape Room. This escape room is not like your regular one; it is on a different level and is filled with loads of fun.
You can bring your friends and families along to check out your abilities in working as a team at the Trap Door Escape, and this destination is ideal for teamwork activities or, more still, having some fun nights with family and friends.
This destination provides visitors with different fin experiences. To fully partake in all these, you must make reservations; reservations are also for private occasions and large groups.
Available themes at the Trap Door Escape include searching for a mythical Best Caves, tracking down Jack the Ripper in Ripper of London Room, and a trip to the peak of Everest to find a lost research team. This destination is also a place of abode to a distillery that provides delicious spirit for everyone's consumption.
Address: 60 White Street, Red Bank, New Jersey 07701
16. Molly Pitcher Inn
If you love good food, visit the Molly Pitcher Inn. You can see with the family and have great fun together, eating and enjoying the scenic views of the Navesink River.
The chef, Jason Zimmerman, the executive chef, chiefly manages the Dining Room. His culinary skills are exceptional, which can be seen in the dynamic menu in this restaurant.
As a result of its ever-changing menu, the restaurant gives excellent attention to its products and ingredients. They only use seasonally available fresh produce in indigenous farms or herb gardens.
You can visit the famous Dining Room's Sunday Brunch, which has received numerous awards since 1996 or see other unique spots such as the Bloody Mary Oyster Shooter or the Seafood Pot Pie.
Address: 88 Riverside Avenue, Red Bank, New Jersey 07701,
17. AR Workshop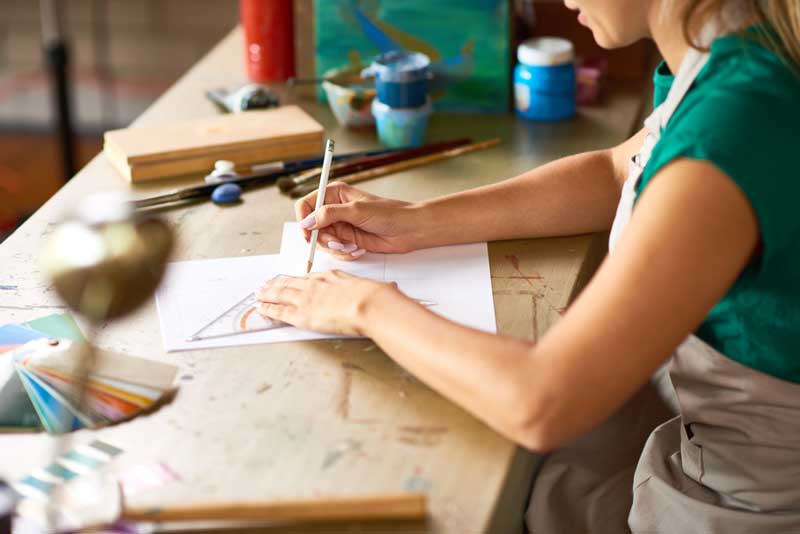 Another interesting item on our list of things to do in Red Bank, NJ is checking out the AR Workshop, which offers her guests an incredible workshop experience in this beautiful town.
Adria Ruff and Maureen Anders are owners of this establishment and have turned it into an assignificanticant attraction in this part of the country.
The workshop offers visitors numerous activities for individuals of all ages and skill levels to be part of, not finding if they are beginners or professionals in the craft.
Their scheduling is ever-changing each season, with different creations available for visitors to be part of, such as wooden boxes, wood signs, lazy susans, canvas pillows, framed signs, and many more.
Address: 43A Broad St, Red Bank, NJ 07701
18. Enjoy the Steak at Danny's Steakhouse
A visit to Danny's steakhouse is among the top things to do in Red Bank, NJ and it is an ideal place to have some fun with friends and loved ones.
You might be opportune to see some of your favorite celebrities, from music to entertainment, sports, and even locals, come together to have a nice meal and meet up with other people.
Here is that ideal destination if you intend to have a unique steakhouse experience, one with a lovely family and romantic setting, a serene environment, and others.
It also provides visitors with a vast collection of foods that can be eaten at a table or brought home. They also have incredible desserts and sides with a delicious sine collection that makes this place a must-see for anyone.
Address: 11 Bridge Ave, Red Bank, NJ 07701, United States
19. Red Bank Farmers Market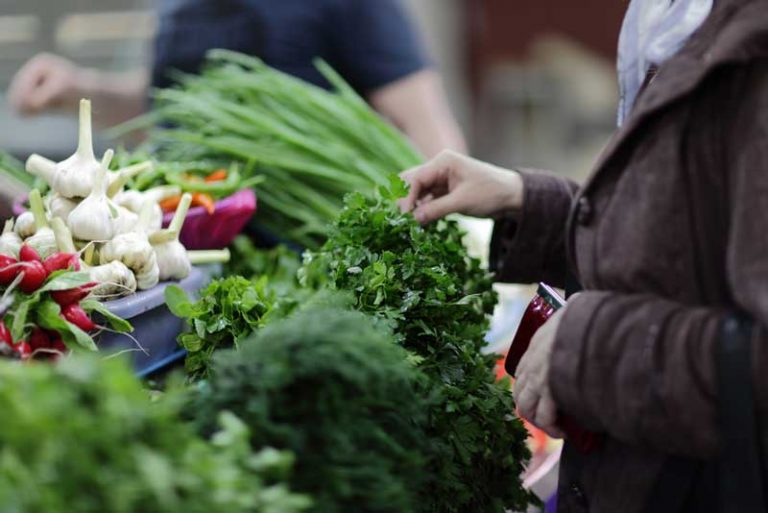 The Red Bank Farmers Market is one significant place if you intend to stock up your kitchen. The market provides all and sundry with locally grown farm produce from the best farmers in the state.
Overtime, the market has become a massive attraction as it has more than 40 vendors with more than 1000 persons visiting every Sunday.
Part of the goal of the Farmer's market is to encourage community and business development. The market operates from May till early November and is available for visits on Sundays from 9 Am to 2 pm.
The atmosphere in the market is exciting because of recent additions and its rich history and culture. Its Galleria is an ideal spot you will want to see when you check out Monmouth County.
Address: 21 Bridge Ave, Red Bank, NJ 07701
20. Visit Coffee Coral for some delicious Coffee
Another intresting item on this list of things to do in Red Bank, NJ is having some Coffee at Coffee Coral; if you love good coffee, here should be a primary item on your checklist.
This coffee shop is different from your typical coffee shop; on entering Coffee Coral, you will be embraced by a wave of warmth. The Coffee Corral has about fifteen varieties of New Orlean Style, Cold Brew Coffees, Organic roasts, and Single Origin Coffee; every cup you get hold of, you cannot reject.
Coffee Coral also encourages numerous diverse racing charities, artists, and indigenous businesses, making it a perfect place to bring your friends and loved ones to hang out.
It is also an ideal spot for breakfast, lunch, and whichever time in the morning, you want to have your cup of Joe, as everything here is made fresh. After completing your purchase, you can relax at their classic, old-fashioned bar or go outside and view the live bands as they entertain you with some live music.
Address: 177 Drs James Parker Blvd, Red Bank, NJ 07701, United States
21. Shop at City Center Plaza
One of the best item on our list of things to do in Red Bank, NJ is to go shopping at the City Center Plaza, an exciting shopping mall close to Water Street in Red Bank, New Jersey. The entrance to the shopping mall is wheelchair accessible for easy movement.
There are businesses within the City Center Plaza; for example, the Walgreens drug store perched inside the shopping mall district.
Also on site is a famous mailing service known as FedEx and a great Mexican Restaurant known as Chipotle Mexican Grill. They have a good parking lot with good access to numerous stores such as coffee shops or delis.
Address: 2 Water St, Red Bank, NJ 07701, United States
22. The Rooftop bars
The next item on our list worth checking out is the rooftop bars, and the bar is for everyone, including socialites, bar crawlers, and professionals.
The only two rooftop bars to find in Red Bank can be seen at Red Rock Tap + Grill on wharf Avenue and Teak Restaurant off Monmouth.
The teak restaurant provides indoor and outdoor space, whereas Red Rock Tap + Grill is primarily an outdoor space but stretches to two levels. In summer evenings, these locations are perfect for relaxing and enjoying the nightlife and tastes from the menu.
Here is an exciting place to engage with friends and loved ones as you vibe to live music and enjoy Red Bank's outstanding rooftop views.
Address: 64 Monmouth St, Red Bank, NJ 07701)
23. Jay & Silent Bob's Secret Stash
The Jay & Silent Bob's Stash moved from its previous location after more than 20 years. It has a new site which is located downtown Red Bank.
Its current space is ideal for anyone who likes Kevin Smith and even comic book lovers. The area is graced with comic books, trading cards, memorabilia, customers, and toys at every corner.
The shop has memorabilia from the movies of Kevin Smith and so many comic books.
Address:: 65 Broad St, Red Bank, NJ 07701
Check out more cities in New Jersey, here is a guide on things to do in Montclair for a fun time
Plan a Trip to Red Bank
You might not see the usual nightclubs and skyscrapers in this town as it is a small city, but be sure it holds lots of beauty and nature.
Use this article to make a checklist of all the fun things you would like to explore in Red Bank, NJ, so you get all the fun you need from your trip.