Logan is a city situated in Cache County, Utah. The area has a population of more than 50,000 people, but the open vistas restrict the city from feeling crowded.
At first glance, Logan looks like the average city with nothing enticing for adventure-seeking souls. But that's not the case.
Logan offers visitors the option of traveling up the snowy mountains or staying in the lower warm canyons and valleys. You would enjoy the annual music festival held by Beaver Mountain and the LDS arts fair hosted by the Logan Tabernacle.
Let's see some of the best things to do in Logan, Utah.
Things to Do in Logan
1. Explore Utah State University
One of the best places to visit in Logan is an exploration of Utah State University (USU). And that is not for academia.
Utah State University was originally built as an agricultural college in 1888, but now, more than 28,000 students are enrolled.
The University has eight colleges for different studies: arts, engineering, agriculture & applied sciences, humanities & social sciences, education & human services, natural resources, business, and science.
The University is rich in research resources, so if you wish to research, do well to come down. You could be lucky to watch Division I NCAA teams play all through the school year.
Interestingly, USU has an observatory when you can view the skies at night, and they have an automated book retrieval system too!
In search of what to do in Logan, Utah? take to exploring this university as part of your activities in Logan.
Address: Logan, UT 84322.
2. Learn History at the Museum of Anthropology
Located in Utah State University, the Museum of Anthropology is one of the top attractions you should visit in Logan.
Utah State University makes up a great part of Logan. It is known for attracting guests over and over again for different cultural and entertainment events.
This museum is positioned in the Old Main building of the USU campus, and here, visitors are exposed to the knowledge of cultures in the world and natural history.
Exhibits here do not only focus on the history of the Logan area; they are regularly changed and refreshed to keep visitors at the peak of the excitement.
Check out the collections of coins, masks, photographs, and pottery in the museum, while learning about different heritages across the globe.
Address: 730 Old Main Hill, Logan, UT 84322.
3. See Astonishing Relics at the Nora Eccles Harrison Museum of Art (NEHMA)
Established in 1982, the Nora Eccles Harrison Museum of Art was named after its benefactor through a generous and insightful gift from the Nora Eccles Treadwell Foundation.
NEHMA is an academic art museum focused on contemporary and modern art. Architect Edward Larabee Barnes designed this 23,000 sq ft, four-level facility.
You will find a vast collection of visual art pieces, including ceramic pieces, furnishings, paintings, and photographs. Emphasis is laid on art in the American West as there are over 5,000 artworks here.
The Museum organizes numerous public events and temporary exhibitions, all free of charge, to offer educational opportunities for both undergraduate and graduate students of USU, even community groups.
These include artist talks, class meetings, curator talks, educational activities, and film screenings. A visit to the Nora Eccles Harrison Museum would give you a tangible reason to hang around for much longer.
The museum is open from 10 am between Tuesday and Saturday.
Address: 650 N 1100 E, Logan, UT 84341
4. Logan Utah Temple
Logan Utah Temple is a wonderful Latter-day Saints temple in Logan. A visit to this temple should be on your list of things to do in Logan.
In its magnificence, the Logan Utah Temple has eleven sealing rooms and four ordinance rooms. This massive piece of architecture can be sighted easily, as it stands at over 119,000 square feet.
Many Latter-day Saints (LDS) members will likely be putting on sacred undergarments of pure white while attending the temple. This is to symbolize their relationship and commitment to God.
These garments are consecrated and should joke about when you visit. You may take in baptism or mass if you are interested in visiting.
Others may attend their first temple at a wedding or sealing ceremony for existing LDS members. By all means, have a reason to check out this magnificent structure in Logan.
Address: 175 N 300 E, Logan, UT 84321
5. Hike the Wind Caves
If you are a nature enthusiast and prefer an untamed side of Mother Nature, you would want to consider hiking along the Wind Caves Hike.
Hiking along these long and challenging trails is one of the top fun activities in Logan, and you'll love it all the same.
There are displays and signs along the way on which information is posted about the cave, trail, and the local wildlife.
Some caves are too eerie, while some trails take visitors across wildlife habitats. So, it would be a great experience when this hike is planned with a group of friends!
6. Things to Do in Logan, Utah: Beaver Mountain
Although Utah is recognized for its warm weather, it is also famous for its snowy mountains. So, one of the most interesting free things to do in Logan is checking the mountains.
At Beaver Mountain Ski Area, you can join other visitors in taking to the slopes where you enjoy the fresh powder.
For more than 75 years, Beaver Mountain, or the "Beav," has been a favorite spot for the locals. Today, both lifelong skiers and visitors fancy the sport.
At Beaver Mountain, private lessons and rental shops can drill a novice such that he skies up and down the hill like a professional.
So, if you love to ski, you can take an easy way up the mountain – the T-bar. There is also a repair shop to help you cater for any sudden problems.
Address: 1351 E 700 N, Logan, UT 84321
7. Ryan's Place
Give the kids a real treat at Ryan's Place. Located just outside of Logan, Ryan's Place is one of the fun things to do in Logan as it caters to children of various age categories.
Ryan's Place is divided into two sections. There is a smaller section for toddlers with amenities like a short climbing area with small slides, a small sand area, swings, and a lemonade stand having underground pipe telephones.
The large section is full of slides, different climbing structures, a tower with Rapunzel at the top, monkey bars, and a huge rocket.
The park is in fabulous condition and is built to last. With every part of the park made of Trex, there is no fear of slivers from wood. It is also well fenced.
More features are on the ground to explore, so your kids will definitely love it!
Address: 400 S 600 E, River Heights, UT 84321
8. Let the Kids Play at Adventure Playground
Visiting Adventure Playground is another exciting thing to do in Logan. It takes a similar look to Discovery Park in Pleasant Grove and has many places to explore.
Instead of wood, this playground is made from Trex, so you need not worry about splitters. Also, the park is made a little easier for kids with special needs.
The ground is covered in black padding, making it wheelchair accessible. However, you should visit in the spring or fall because summer afternoons are pretty hot.
The park has two areas: a Tot Land having some smaller slides, climbing toys, picnic tables, and a few swings for the toddler age.
The other area has a huge castle, benches, swings, and many other toys for 5 years and older. Adventure Playground is fenced all the way around, and it is only one entrance. That's a plus!
This makes what to do in Logan, Utah, with the kids, consider an addition to your checklist of Logan, Utah attractions to visit.
9. Zootah at Willow Park
While in a new city, nothing feels dearer than stopping at the local zoo. It brings you close to the community and the natural environment.
Seeing how special animals are treated in a city goes far in revealing a lot about the community. With this, Zootah at Willow Park is a great stop on your tour and joins the list of top places to visit in Logan.
Go check out the many animals that inhabit this zoo, like the reindeer, crowned cranes, and ring-tailed lemur. Other available classes include a beekeeping class.
During the holiday season, Zootah sponsors a program called Zootah Zoolights. Here, guests can wonder at the animals and the Christmas lights.
There is so much to learn and see here. Your entire family will love visiting Zootah.
Address: 419 W 700 S, Logan, UT 84323.
10. LDS Tabernacle
Logan Tabernacle of the Church of Jesus Christ of Latter-day Saints is is one of the best thing to see in Logan. This is where Mormons go for services, ceremonies, and celebrations in the Logan area.
There are impressive sights at the Tabernacle, but notably is the pipe organ. This organ was built in Kentucky in the year 1908 and then shipped to Logan.
The present organ is just like the original, though it has transformed into something more modern.
A visit to Logan will expose you to learning about a different religion and seeing what the Latter-day Saints can impact on the community.
It is something worth your time.
Address: 50 Main Street, Logan, UT 84321
11. Stop for some Ice Cream at Casper's Malt Shoppe
While in Logan, head towards north so you can stop and try the ice cream at Casper's Malt Shoppe. Though not exactly in Logan, it is one exciting thing to do in Logan.
Casper's Malt Shoppe is located right at the factory, which technically in Lewiston and will take less than a mile.
Casper's is well-known for the Fat Boy – an ice-cream sandwich that probably most Utahns are inclined to. The ice cream is really good, and you can choose from different varities that are available.
Suppose you have a cooler, stock up on Fat Boy, and haul them all home. Your family will love you more!
Address: 11805 N 200 E, Richmond, UT 84333.
12. Watch elks at Hardware Ranch
The Hardware Ranch Wildlife Management Area is under the management of the Utah Division of Wildlife Resources.
Hardware Ranch adds to the bucket list of interesting spots in the city and is one of the top places to see in Logan.
The essence of this ranch is to restrain big game animals from searching out food and other habitats during harsh winter months.
The ranch has visitors in the wild elk, and they are given the freedom to come and go while other animals like sheep are enclosed for their safety.
You can watch the elk being fed daily, participate in fishing around the area, and even take a sleigh ride through the elk's roaming area.
Exploring this Ranch is one of the cool things to do in Logan, Utah, do consider an addition to your list of places to visit in Logan.
Address: Blacksmith Fork Canyon Road, Hyrum, UT 84319.
13. See a movie at the Cinefour Theaters
What about grabbing a movie while in Logan? Well, you have an opportunity in Cinefour Theaters
Located on the North Side of Logan, this theatre was opened in 2000 and has since operated as a discount house with admissions of $3.00.
Cinefour Theaters are in affiliation with Walker Theaters, and this speaks volumes about the quality and kind of movies you'll experience here.
You get to see quality, second-run films at discounted cost. To make your experience more fun, the theater offers several concessions, such as popcorn, pretzels, candy, and soda.
So, make that perfect date a reality at Cinefour Theaters.
Address: 2297 Main St, North Logan, UT 84341.
Plan to explore Tennessee, check out our guide on things to do in Memphis, things to do in Gatlinburg, and things to do in Chattanooga for a fun time in Tennesee.
14. Watch performances at Lyric Repertory Theatre
Founded in 1967, the Lyric Repertory Theatre (or Company) exists as part of the Utah State University campus. Drama lovers will be interested in this one.
For over 50 years, Lyric Repertory has been performing small theatre shows in all different genres. An example is the summer theater program that holds at the University.
Lyric Repertory Company also works with college students to proffer professional theatre advice. Some of their previous shows included Murder for Two, Mamma Mia!, and A Raisin in the Sun.
So, if you'd be visiting Logan, consider buying tickets for one of these unique shows seeing the small 374-seat theatre can be quickly sold out.
Address: 28 W Center Street, Logan, UT 84321.
15. Gambol wildly at the Jump Zone
Opened in 2012, The Jump Zone is Logan's leading trampoline park. This playful indoor trampoline park provides distinct zones for various ages & activities,
It makes the list of top fun attractions in Logan, being another all-family tourist spot. There is a lot of fun here, including an opportunity to play dodgeball, basketball, rope swings, and more.
Other activities like birthday parties can be hosted here as well, and there is a snack stand to aid.
If you have hyperactive kids and are looking for the best activity to tire them down over the week, search no more. Jump Zone has got you covered.
The park is open every day of the week aside from Sundays, this is one of the fun activities in Logan Utah to add to your bucket list.
Address: 1510 N 200 W, Logan, UT 84341.
16. Utah Festival Opera and Music Theatre
Another special theatre company in Logan is Utah Festival Opera and Music Theatre. This company puts up shows on Logan's Main Street at Ellen Eccles Theatre every July and August.
Quite a well-recognized company, Utah Festival Opera attracts actors and musicians from all parts of the country. Even Broadway regulars attend too.
In addition to the shows, such as The Hunchback of Notre Dame, Madame Butterfly, The Pirates of Penzance, and Trial by Jury, UFOMT also organizes a Youth Conservatory every year to equip young kids aged 18 on how to work in theatre.
Though this company was established in 1992, it is still considered in its infancy. However, a visit to Utah Festival Opera and Music Theatre is among the best things to do in Logan.
Address: 59 S 100 W, Logan, UT 84321.
17. Feed the Ducks at First Dam Canyon Entrance Park
First Dam Canyon Entrance Park exists as the access to Logan Canyon. It is a small park that beams with fun activities for visitors.
You will have the opportunity of feeding or swimming with the ducks here. You could also go canoeing in these cool waters or even play sand volleyball.
More activities in this grassy park include picnicking, walking, paddleboarding, and kayaking.
One can also decide to ignore all these details ultimately and head straight to the spectacular Logan Canyon for the ideal hiking experience.
The park is open from Sunday through Saturday between 7am and 10pm.
Address: US-89, Logan, UT 84321.
18. Explore Logan River Trail
The presence of an abundance of Mountains makes Utah is a perfect place to get involved in outdoor sports, like mountain biking and skiing.
It does not matter if you are a novice or pro, one nice way to get outdoors is mountain biking on the Logan River Trail. And you know what? You are still close to town!
There is a wide bike path which is relatively easy for those new to the sport, and there is a single path that offers the real feelings of dips and turns, thereby making mountain biking such a rush.
If you decide to take in the whole trail, you will cover 7.2 miles in total while passing three ponds. There are several local stores where you can purchase biking gear.
Make the most of your visit by biking the Logan River Trail. It is one of the top attractions in Logan
Address: Logan, UT 84321
19. Enjoy the Nightlife at Logan Lanes
Not only is Logan Lanes recommended for those craving an active nightlife scene, but its alley is also perfect for all-family outings.
Here, you would enjoy unlimited entertainment and fun. And for bowlers, there is 24-hour open bowling. Logan Lanes also has a billiards room, in addition to the bowling arena.
And if you have an appetite, there is a restaurant where you can grab your favorite fast foods while you spend your time in the alley.
This is one of the best activities in Logan, Utah, the center is open every day of the week, between 10 am and 11pm.
Address: 1161 N Main St, Logan, UT 84341.
20. Catch a game at Maverik Stadium
Now, here is something for lovers of sports – the
Maverik Stadium
. It is one of the top attractions in Logan that you should not miss.
The stadium was opened in 1968 for college games. But, now, it has upgraded to the use of AstroTurf for the field since it is more durable and reliable than regular grass.
Maverick Stadium or Merlin Olsen Field currently has a seating capacity of more than 25,500 people. And a strength and conditioning center was adjoined to the stadium as part of its reconstruction in 2012.
This reconstruction added 21,000-square feet of offices and training areas.
So, if you are interested in visiting the stadium, purchase tickets online or at the stadium. You can consider getting them before you travel, to guarantee the seats you want.
Address: 7400 Old Main Hill, Logan, UT 84322.
21. Eat at Juniper Take Out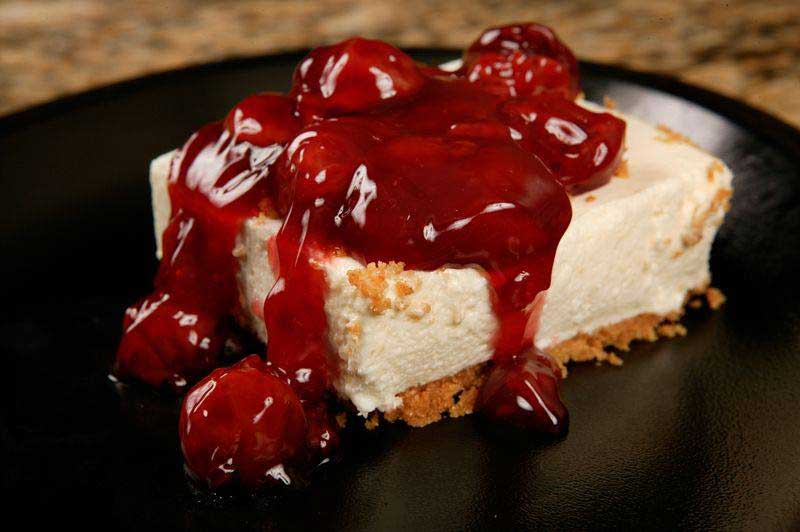 Juniper Take Out is a café opened in 1991 with specialization in fresh, delicious daily made food. You wouldn't want to go hungry in Logan, would you?
All doughs, meat, and sauces are rolled, found, and made on the premises. You are guaranteed to be served quickly but in a much better way than fast food.
Sandwiches, like cheese and grilled ham, halibut, and the chicken supreme sandwich would make you salivate.
Here, every sandwich is converted into a meal, which includes thick-cut French fries and fountain soda. They also serve salads, soups, and full entrees, but don't expect to stay for long, seeing it is not a full-service restaurant.
Juniper Take Out offers you one of the most fun things to do in Logan.
Address: 35 E 400 N, Logan, UT 84321.
22. Hike Jardine Juniper Trail
Jardine Juniper Trail takes its name from the oldest tree in Utah at the top of the trail and is a great biking trail for adventure enthusiasts.
The tree situated at the peak of the trail is believed to stand for more than 3,200 years. Walking the trail and back means you've completed 11.4 miles of mountainous trails.
You would encounter vistas along the way, and some of them are much more than the conventional mountains.
The trail starts by riding through a sage and grass valley, then going into a mountain slope of 12 degrees in the forest. If, in the end, you reach the top, you would meet a tree that is way older than the pyramids.
That alone is worth the ride!
Address: Logan, UT 84321
23. Get Pizza at Hungry Howie's
Since 1973, Hungry Howie's has been in the business of selling pizza across the country. Having started originally in Michigan, Hungry Howie's has spread to many states, including Utah.
They stand out from other pizza places because of their perfection in making the Flavored Crust® pizza. In addition to the delicious pizza options, one can choose from eight flavor crusts: asiago, Cajun, butter cheese, ranch, butter, sesame, onion, and garlic herb.
They also offer oven-baked subs, pasta, salad, and wings. So, once your meal is complete, make sure you order something sweet.
The family-size chocolate chip cookie will do. It is the size of a small pizza and will give your family and nice cap off.
Address: 1475 N Main Street, Logan, UT 84341.
Plan to explore Alabama, here check out our guide on things to do in Auburn, things to do in Montgomery  and fun things to do in Decatur and the for a memorable exploration.
Plan a Trip to Logan
Logan is an interesting city in Utah. This city is filled with diverse activities that satisfy every sphere, making it a dream vacation location for tourists.
You would enjoy the parks, have a natural experience at the zoo, learn art and history at the museums, eat good meals in the restaurants, and catch unique movies in theatres.
Why not start making plans to this effect, and if you some aid, this piece can be a good guide.