Chattanooga is the fourth largest city in Tennessee. This city is so exciting, beaming with fun activities to make your visit comely.
The wonderful atmosphere in this southern city leaves you with life and plenty of things to do and see.
Chattanooga has historic attractions, excellent museums, beautiful parks, attractive hotels, hospitable restaurants, wedding venues, and day trips.
If you need a place with lots of attractions, then Chattanooga has got you covered. For a memorable time, here are the best & fun things to do in Chattanooga.
Things to Do in Chattanooga
1. City Tours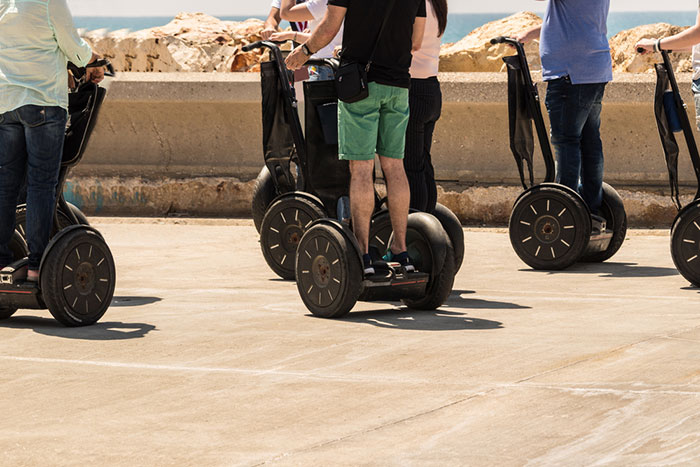 The moment you step into a new city, you would want to explore as much as possible and get the relevant information required to a great extent.
But, sometimes, it feels as though you may never get both of them done.
Thanks to Chattanooga Segway Tours, you have lots of great solutions packaged in diverse fun tours.
These tours are poised to give you a complete feel of what Chattanooga is like while taking you around the city.
The tour is made possible through various means. There are standard touring methods like bus and foot, and there are left-field methods, such as taking a Segway.
If you desire to have a great experience in Chattanooga, Tennessee, and learn some new things, going on a tour will be perfect for you.
You will see many attractions in Chattanooga, TN that will keep you in awe and hopefully link you up with other folks along the way.
One of the fun things to do in Chattanooga is going on a tour, and Chattanooga Segway Tours has got you covered.
Address: 204 Walnut St, Chattanooga, TN 37403, USA
2. Hunter Museum of American Art
The Bluff View Arts District provides visitors with all kinds of unique cultures at various institutions.
But, if there is only one place for you to visit while here, then it is the Hunter Museum of American Art.
This museum offers you the opportunity of seeing the necessary beauty of diverse kinds of American art.
First opened in 1952, the Hunter Museum of American Art has exhibitions from artists like Jennifer Bartlett, Milton Avery, and Daud Akhriev.
You will also find all kinds of special temporary exhibitions, like "Richard Hunt: Graceful Fluidity" and "Noel W. Anderson: Blak Origin Movement."
The Hunter Museum of American Art also allows you to enjoy one of Chattanooga's best cultural experiences.
The museum is open every day of the week and at different times. Admission is open to the general public, military personnel and veterans, seniors, and children; and sequentially costs $20, $17, $19 while it's free for kids of 17 and below.
Address: 10 Bluff View Ave, Chattanooga, TN 37403, USA
3. Tennessee Riverpark
Visiting Tennessee Riverpark is one of the best things to do in Chattanooga.
Here, you have the opportunity to experience the best of life in Chattanooga.
This is because there are exciting and fun activities which happen around here.
Tennessee Riverpark showcases the blend of nature and entrepreneurship and has the Tennessee River as its border.
There is a unique complex that has aided in giving Chattanooga a new face.
You will find at Tennessee Riverpark plenty of hardworking people, which includes the likes of fishers.
You will be excited to know that there are various pieces of art on display for art lovers.
There is also a boat ramp available for those who want to take their vessel out.
Tennessee Riverpark stretches about 10 miles and is just one of the most impressive features here in Chattanooga.
If you are seeking some stuff to do in Chattanooga, add Tennessee Riverpark to your list.
The park is open all through the week, from 6 am to 11 pm.
Address: 4301 Amnicola Hwy, Chattanooga, TN 37402, USA
4. Skydiving
While in Chattanooga, you have a clear opportunity of putting your money towards the actualization of some kind of metaphors you spoke about.
You can get an exceptional experience of skydiving which the Chattanooga Skydiving Company offers.
Though skydiving seems scary, companies of this kind do everything within their power to ensure their visitors' safety.
It is a tandem skydiving experience, giving you the comfort of knowing you have an experienced instructor with you.
In the appendix to the free-fall, you will have the epinephrine of having striking views such as Lookout Mountain.
Whenever people talk skydiving, just know that they recall the incredible experiences tagged with it.
Go skydiving at Chattanooga Skydiving Company and be a part of this lucky group.
Skydiving is one of the biggest activities for couples who seek something exciting to do in Chattanooga. The rush alone gives you a triumphant feel like never before!
Address: 300 Airport Rd, Jasper, TN 37347, USA
5. Chattanooga Ghost Tour
Believing in ghosts is not a prerequisite to you having a great time on a ghost tour.
The Chattanooga Ghost Tour is another unique way of getting a tour around Chattanooga.
However, the stories told on these rides might sound more horrifying than those on other tours.
But, if you need chills and thrills, then these tours are what you need.
Being one of the top tourist attractions in Chattanooga, TN, the company –Chattanooga Ghost Tours– takes visitors on tours through places that seem to have a spooky presence in downtown Chattanooga.
There are other places where you can take a halt, like a cemetery and a bar, which is matched with the belief of having different kinds of "spirits."
Over time, Chattanooga Ghost Tours has built an excellent reputation for providing fun unrest.
If you are searching for something to do with family or friends, which will keep everyone shrieking a delight, then you should go on these tours.
The duration of these tours is between 90 mins and 120 minutes. So, make your bookings right away.
Address: 57 E 5th St, Chattanooga, TN 37402, United States
6. Reflection Riding Arboretum & Nature Center
If people want to show respect for nature, one of the most significant ways of doing that is preserving it.
Chattanooga as a city fully understands this and shows it in the Reflection Riding Arboretum & Nature Center.
If you want to experience the excitement of nature then visiting here is what you should do.
The Reflection Riding Arboretum & Nature Center is a compendium of all kinds of hiking privileges. It is an opportunity to see animals like bald eagles, red wolves, and butterflies, including various botanical features including fantastic trees.
You have 317 acres of thrills to explore.
There is also the Lookout Creek, so you can get out on the water by hiring a canoe.
The Reflection Riding Arboretum & Nature Center is one of the top exciting attractions in Chattanooga, Tennessee.
It is open from Tuesday to Friday (9:30 am – 6:30 pm) and then from Saturday and Sunday (11 am – 6:30 pm).
Admission into the center is based on donations, with $10 requested for adults and $7 for seniors and children.
Reflection Riding Arboretum & Nature Center has helped build Chattanooga's reputation to a state of one of the most stunning places in the US.
Address: 400 Garden Rd, Chattanooga, TN 37419, USA
7. Lookout Mountain
A place to be named "Lookout Mountain" means there is more to expect than the usual more-than-outstanding view.
Lookout Mountain has got its name thanks to its superb scenery, the best in entire Tennessee.
This is a scenario of nature providing us with one of the best tourist attractions around.
Lookout Mountain has got a height of 2,389 ft and also spreads to parts of Alabama and Georgia.
It allows visitors to get a stunning view of the Chattanooga Valley.
Asides from its view and height, you will find a feature like the amazing Ruby Falls. It is a 145-ft waterfall situated in a cave.
You will also sight another waterfall at Rock City.
The Lookout Mountain is one of Chattanooga's biggest attractions, reckoned with the much undeniable beauty it brings to the table.
While at Lookout Mountain, you will feel the aura, love, and glory of the world you see.
Are you spending a weekend in Chattanooga? You should mark the Lookout Mountain as a definite place of visitation.
8. Gallery 1401
Gallery 1401 is another fantastic place to view art in Chattanooga, Tennessee.
This gallery is situated in downtown Chattanooga and plays host to various kinds of unique works by multiple artists.
At every corner within Gallery 1401's walls, you will undoubtedly find something that will grab your attention.
This gallery was opened in 1988 and has works done by artists such as Eve Plumb, Henri Lepetit, and Jon Davenport.
They are represented in different mediums, including sculpture, photography, painting, and more.
The moment you step your feet in Gallery 1401, you will be marvel at the extent to which creative ambition can go.
Gallery 1401 is one of the premier places to visit in Chattanooga, Tennessee, for anyone who loves art.
Do make sure you stop by whenever you are anywhere close to Chattanooga.
The gallery is accessible from Tuesday to Friday (11 pm – 5 pm), Saturday (11 pm – 4 pm), while Mondays may be possible on appointment.
Address: 1478 Market St, Chattanooga, TN 37402, USA
9. Jack Daniels Tours
Tennessee is highly associated with whisky, and whether you love the drink or only take it on occasions, you should know this.
It is also in Chattanooga that Jack Daniels – probably the most famous whisky brand dwells.
You can see how this top-quality whiskey is made when you go on a tour of their distillery.
Jack Daniels tours provide an exhaustive understanding of the processes involved in making their whiskey. One thing that thrills visitors is seeing their machines at work.
Visitors are allowed to taste their whiskey, which will make you further appreciate the daring flavors within the drink.
One of the best things to do in Chattanooga is going on the Jack Daniels tours.
These tours are open every day from 9 am to 4:30 pm, with three available tours at different prices. They are The Angel's Share, The Flight of Jack Daniel's Tour, and The Dry County Tour.
For couples, this is also one great activity that they can be a part of while in Tennessee.
Address: 280 Lynchburg Hwy, Lynchburg, TN 37352, USA
10. Southern Belle Riverboat Cruise
The Tennessee River is a core member of Chattanooga, and it would be an error for you to take a trip to this city without taking in a Southern Belle Riverboat Cruise.
These journeys unveil Chattanooga's best while giving you a platform to learn more about this city's great history.
This 90-minute cruise lets you sail down the river, catch incredible sights and get a profound look into Chattanooga.
Let's not forget another exciting part of this whole experience: The Ship.
Constructed in 1985, this vessel and been in the real-time business of keeping passengers (in their hundreds) afloat at a time.
There are other tours available for you. If you want a night out, then Dinner Cruises will get the job done.
Every moment on the Southern Belle Riverboat Cruise will add up to be one of your most memorable experiences in Chattanooga.
Go for that sightseeing, get that fun!
Address: 151 Riverfront Pkwy, Chattanooga, TN 37402, USA
11. Chattanooga Zoo
Chattanooga has so much nature for you to experience.
You would even learn about animals that not native to this area, yet they are still treated with great hospitality and absolute love.
Visiting the Chattanooga Zoo is what you need to do if you are interested in animals and wish to know the best ways of helping their species.
The Chattanooga Zoo was first opened in 1937 and currently has over 140 different species, including monkeys like marmosets, bobcats, and other big cats.
They also offer unique programs at this venue, such as "Frogwatch USA."
There is nothing you are looking for that cannot be found at the Chattanooga Zoo.
This zoo is open all days of the week, from 9 a.m. to 5 p.m.
You can purchase tickets for visitors of all ages. For adults, seniors, and children (ages three to twelve), it costs $10.95, $8.95, and $7.95, respectively.
Admission into this zoo is free for veterans, military personnel, and children under the age of two.
Visiting the Chattanooga Zoo is one of the best things to do in Chattanooga as it exposes guests to more understanding of different animals and their life patterns.
Harness the inner zoologist in you by going on that trip to the Chattanooga Zoo.
Address: 301 N Holtzclaw Ave, Chattanooga, TN 37404, USA
12. International Towing and Recovery Museum
It is possible you may not have had a good view of a tow truck, especially if you've not been a victim of wrong parking.
That notwithstanding, the International Towing and Recovery Museum is one very exciting place to visit.
It does provide a comprehensive look at the towing world, how it operates, and its evolvement.
You will find on display memorabilia of vintage tow trucks amongst the pieces.
You will also see photos and more articles of how the evolution has occurred in the industry.
The International Towing and Recovery Museum has been in existence since 1995 and is open Monday to Saturday (9 am – 5 pm) and Sunday (11 am – 5 pm).
Tickets are available for adults, seniors, and military personnel, members, and children. It costs $10, $9, $8.50, $6, and then free for children (ages five and below)
Address: 3315 Broad St, Chattanooga, TN 37408, USA
13. Tennessee Aquarium
When we talk about you seeing different kinds of unique animals, there is no way we will miss out on the Tennessee Aquarium, which offers geeks of unique aquatic species to visitors. They have been in existence for years without relent.
If you wish to see and learn of different fishes and other aqua-creatures and learn how they live, you should visit this aquarium.
The Tennessee Aquarium, which was first opened in 1992 in downtown Chattanooga, has been one of the top places to visit in the United States.
You will find sharks, penguins, stingrays, and other creatures here.
The aquarium also offers many excellent educational opportunities through programs like "Aquarium Adventures: Life in the Swamps." This is just more than seeing a fishes swim around.
Visiting the Tennessee Aquarium is an excellent means for lovers of marine animals to learn and explore more about them.
The aquarium is open from Mondays – Sundays, between 10 am and 6 pm.
It costs $21.95 for kids (age 3 to 12), while adults' admission is $34.95.
Do visit, and get to meet all of the unique species.
Address: 1 Broad St, Chattanooga, TN 37402, USA
Wupatki National Monument, Arizona Snowbowl, Lowell Observatory are some of the fun attractions in Flagstaff, AZ to visit. When in the area, also explore Yuma which also holds some of Arizona's fun places.
14. Tennessee Valley Railroad Museum
One important factor affecting the nation is the cross-country travel access offered by trains.
As a city, Chattanooga provides a unique opportunity to understand this more when you visit the Tennessee Valley Railroad Museum.
This museum allows you to mount and ride vintage trains mighty as their history.
There are different kinds of rides that you can choose from at the Tennessee Valley Railroad Museum.
They include the Wine Dinner Train, Dinner on the Dinner, and the Hiwassee Loop.
Tours here vary from an hour to nine hours and have lots of amazing things to see and learn and comprehend while on the train.
One of the most fantastic places built for your learning experience in Chattanooga is the Tennessee Valley Railroad Museum.
Extraordinary events like birthday parties are also hosted here.
For one of your best experiences, take a trip on any of these trains. It is a journey to the past era.
Address: 4119 Cromwell Rd, Chattanooga, TN 37421, USA
15. Audubon Acres
Visiting Chattanooga is an excellent way through which you can get exposed to nature. A prime instance of this is Audubon Acres, as it is one of the best hiking trails you will locate in the entire south.
At Audubon Acres, you get loads of fun, which will keep you excited while also favoring your body.
Audubon Acres has a lot of trails you can choose from. This well-known hiking site is not only loved for its satisfying tracks but also its pleasant looks.
While hiking Audubon Acres, it will be nice to keep your head up to observe the birds and the trees which this unique scenery.
For serious hiking fanciers, Audubon Acres is one of the top places to visit.
It is one amazing way you are taking in the beauty of Chattanooga.
You can come over for a hike from Monday to Saturday (9 am to 5 pm), while Sunday is from 1 pm to 5 pm.
Audubon Acres accommodates everyone; it costs $3 for kids (3 to 12), $5 for students and seniors, and then $6 for adults.
Address: 900 N Sanctuary Rd, Chattanooga, TN 37421, USA
16. Chattanooga Market
If you want to learn how much people provide food and other materials for other people, you should go to Chattanooga Market.
The market has in its hundreds of vendors who sell products made by themselves.
You get to experience the company of Chattanooga's finest citizens when you come to this market.
If you are an expressive person, you'll be excited to learn about the great pieces you will find available here.
The market is massive, such that you wonder about until you find something you thought you would never even need.
This market has already become an integral part of the city, though it is yet to be 20 years of age.
Chattanooga Market is open from April to December between the hours of 11 am and 4 pm.
Once you visit, you might even want to stay here throughout the time. It is indeed of the finest communities.
Address: 1829 Reggie White Blvd, Chattanooga, TN 37408, USA
17. Walnut Street Bridge
The Walnut Street Bridge holds the record of being the longest pedestrian bridge in the world.
It would be an error for you not to check out the Walnut Street Bridge while in Chattanooga, Tennessee.
It has grown to be one of the most fantastic and exciting attractions in the whole city.
It is a wonder of structural strength, which gives the city another beautiful dimension to take in.
The Walnut Street Bridge provides people with a link from downtown Chattanooga to Tennessee River's north shore and back again.
The Walnut Street Bridge was built in 1891, and today, it is solely for pedestrians. So, you have no worries about cars causing some traffic.
The bridge is less than half a mile, precisely 2,376 feet in length, and hosts other special events like wine tastings.
Passing through this bridge should be added to your itinerary if you would be in Chattanooga for the weekend.
Would you have ever imagined that a bridge will provide so much fun?
Address: 1 Walnut St, Chattanooga, TN 37403, USA
18. Hot Air Balloon Ride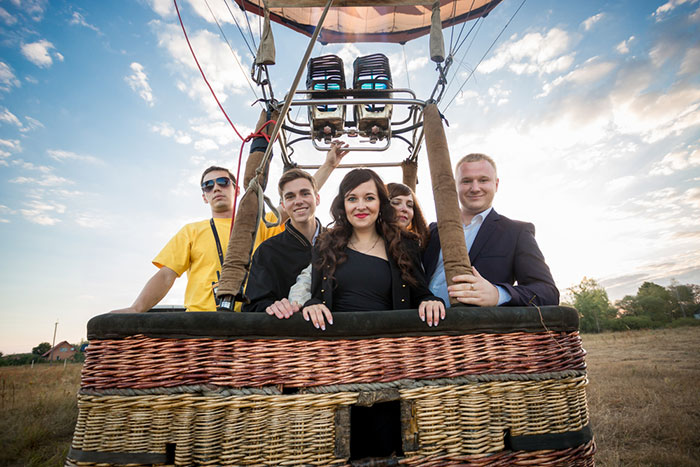 Pretty sure you wouldn't want to miss an opportunity of seeing a beautiful region such as the one around Chattanooga.
You cannot pass up on an opportunity to see a region as beautiful as Chattanooga and its environs.
The Chattanooga Balloon Company does provide a hot air balloon ride, giving you a beautiful experience.
You certainly can not easily replace this sort of aviation.
These rides take you through the Tennessee River Valley, offering you one of the most stunning views of this spectacular region.
This travel takes you on some miles of hypnosis of how awe-inspiring the perspective is.
The world is a big beauty, and this can't be seen entirely from the ground.
19. Bluff View Art District
People have intentions of experiencing the culture and lifestyle of big cities like Chattanooga.
Relatively easy, you can get a feel of that in the Bluff View Art District.
The Bluff View Art District is located close to downtown Chattanooga, it makes one of the fun things to do in Chattanooga, TN.
It is a small neighborhood yet full of diverse, incredible things that you can experience.
There are all different kinds of activities to partake in, crafted for anyone who is artistically minded.
You can also join other visitors who wish to take some time off the environment's busier pace by going to the clifftop area.
Don't forget to have some bites at Tony's Pasta Shop & Trattoria and check out some excellent works at River Gallery.
There are awesome sightseeing to participate in here.
The Bluff View Art District makes a list of the best places to see when visiting Chattanooga, Tennessee.
You will have so much fun getting to meet the people and even exploring the businesses here.
Address: 411 E 2nd St, Chattanooga, TN 37403, USA
20. Chattanooga Whiskey Experimental Distillery
Going to Tennessee Stillhouse is one of Chattanooga's best activities, especially on a weekend night.
This is another distillery, although it operates on a lesser level in comparison to Jack Daniels.
But, upon trying their whiskey, you will appreciate their strength in terms of flavor.
Taking a tour of this distillery, you learn how the raw ingredients are converted to an incredible whiskey.
You can also have a taste on sight, so you can testify of how flavorful their whiskey is.
Visiting this distillery will show you massive a smaller distillery can be in terms of appreciation.
Address: 1439 Market St, Chattanooga, TN 37402, USA
21. Raccoon Mountain Caverns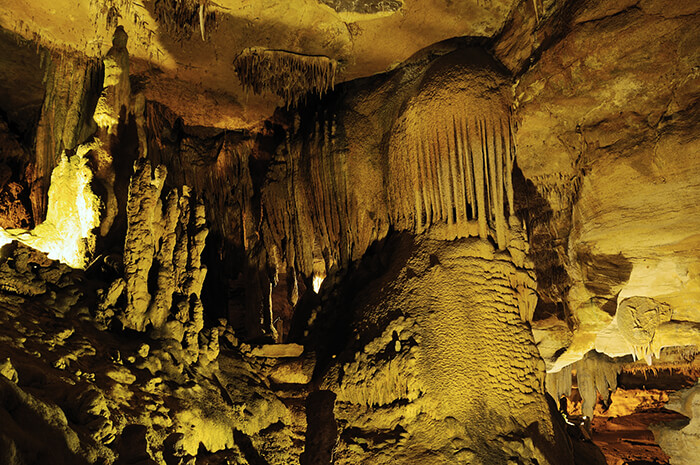 Some of the most captivating caves you will ever come across are in Tennessee. And situated close to Chattanooga is Raccoon Mountain Caverns.
Visitors do pride themselves on the different types of opportunities provided by these caverns for exploration.
It doesn't matter if you've gone spelunking a hundred times or never before; you are sure to have a fantastic time at Raccoon Mountain Caverns.
Do enjoy the fascinating looks which the Raccoon Mountain Caverns offers visitors. The underground world of caves is unending.
You can be a part of all kinds of tours here, including Wild Cave Expeditions and the Crystal Palace Tour.
You will find the Crystal Caverns Cave Spider here as well as other exotic animals.
If you wish to stay a bit longer, the camping facilities are available here at Raccoon Mountain Caverns.
Other activities include go-karting. It is only a unique way of having a good time in Chattanooga.
Address: 319 W Hills Dr, Chattanooga, TN 37419, USA
22. The Lookout Mountain Incline Railway
The Lookout Mountain Incline Railway is well regarded for its essential role during the American Civil War.
It makes our list of top attractions in Chattanooga.
After the war had ended, the area had tourists who visited even the top of the mountain to grab a view of sites where these famous battles took place and Lula Lake, Natural Bridge, Whiteside Park, and other natural attractions in the area.
Built at the peak of this mountain is a luxury hotel, and in other to reach the hotel, a railroad was constructed equally.
Calculating over 100 years of its operation, the railway which goes all the way up to the mountain summit is still famous in the area.
Don't miss out on this while in Chattanooga.
827 East Brow Road, Lookout Mountain, TN 37350, 423-821-4224
24. High Point Climbing And Fitness
Having heard about all the heights in Chattanooga, you might just start thinking about going mountain climbing.
It sounds likes so much fun, but it can be horrifying.
You can get your climbing urges satisfied while in Chattanooga without being disturbed about your safety.
Thanks to High Point Climbing and Fitness, this can be fulfilled by using their climbing walls.
Those in the quest for fun things to do in Chattanooga are bound to like these climbing walls.
These walls have heights close to 60 ft. Sounds extreme, right? Well, you may not realize your capacity until you get more closer to the top.
High Point Climbing And Fitness offers diverse climbing options to match different experience levels. So, you need not bother about trying out something you are not prepared for.
You can always visit here, not minding the prevailing weather conditions, as climbing walls are both outside and inside.
High Point Climbing and Fitness is open from Monday to Friday (12 pm – 10 pm), while Saturday and Sunday are 10 am – 8 pm.
There are tickets for adults, seniors, and children of age ten and below.
If you want to keep yourself in top shape and also ignite the feeling of ecstasy, then this is simply one of the best things to do in Chattanooga, Tennessee.
Address: 219 Broad St, Chattanooga, TN 37402, USA
Ohio makes one of the best places to visit in the United States, during your visit spend some time exploring Columbus, also check out some fun attractions in Akron.
25. Chattanooga Choo Choo
When you hear the name Chattanooga Choo Choo and then see its architectural structure, you may be left wondering if you are visiting a hotel or a train station.
You aren't wrong anyway. This building used to be a hostel before it was acquired by the Southern Railway in 1905.
After four years, it was opened as a Terminal Station, which later became a central hub, with over 50 passenger trains transported every day.
From the time of opening till it was closed in 1970, all trains traveling to the south went through Chattanooga.
Though Chattanooga Choo Choo was famous in the railroad industry, it didn't become known until the Glenn Miller Orchestra composed a song using the same name. This song is featured in "Sun Valley Serenade," a 1941 movie.
Thanks to four local businessmen – fans of the songs- who didn't want the building to be demolished, the train station was converted into a hotel again in 1973.
Today, it is among the Historic Hotels of America and is listed on the National Register of Historic Places.
You will find some of the original station tracks running through this property.
There are restored sleeper cars that are turned into hotel accommodations.
You will be in awe of the ornate hotel lobby and the antique train here. You can still roam the entertainment complex, which features gardens and shops.
26. Attend a Baseball Game
In different ways, you get the feeling that Chattanooga is the perfect American city.
Full of hospitality and unique dishes, you can as well take on a baseball game.
Chattanooga Lookouts is the hometown team, and they are in the annex with the Minnesota Twins.
Taking a game at AT&T Field is one of the best things to do in Chattanooga.
And watching the Chattanooga Lookouts on the field of play is quite an affordable and enjoyable experience.
Your weekend evenings have got be excellent, both in the summer and spring. There is likely nothing more enjoyable than watching a baseball game.
Also, the atmosphere here is more intimate in contrast to what you would get at a more giant park.
Additionally, there's a much more intimate atmosphere to the whole experience you would get at a more extensive park.
You are assured lots of enjoyment from watching the Chattanooga Lookouts in action, especially at a home match.
Have great fun as you cheer the team while sitting with a snack and a beer.
Address: 201 Power Alley, Chattanooga, TN 37402, USA
27. Ruby Falls
Situated on Scenic Highway at Lookout Mountain, very close to Chattanooga, Ruby Falls is one attraction you should not miss.
It is a famous underground waterfall with a height of 145 ft. This waterfall is in a limestone cave called the Ruby Falls Cave, while the cave makes up the Lookout Mountain Caverns.
It is interesting as you will find cave formations like stalagmites and stalactites.
The falls are just at the end of the central tract of the cave. And then the stream is some 1,120 feet beneath the earth's surface. That tells us that the water originates from natural springs and is aided by rainwater.
Visitors and groups are welcomed at the falls, including school tours, Girl Guild and Boys Scouts tours, and other groups.
Address: 1720 Scenic Highway, Chattanooga, Tennessee, USA
28. Creative Discovery Museum
Do you remember your childhood and the thought of how novel everything was? That was one of the greatest joys of childhood.
Every parent is expected to take advantage of the kids' natural drift towards exploration at a possible time.
The Creative Discovery Museum is one great place to do this when going on a vacation or visiting Chattanooga.
This museum is situated in downtown Chattanooga and has this mission: "To inspire all children to explore, innovate, create, and play."
It is practically seen in her displayed exhibits, including "Big Pond" and "Dinosaur Train."
Allow your kids have a blast while expanding their mental horizons in an incredibly generous manner.
Operational hours for the Creative Discovery Museum is dependent on what time of the year you visited.
Admission into the museum costs $9.95 for military personnel, $11.95 for seniors, and $14.95 for adults and kids (two years and above).
You are keen on things to do in Chattanooga, Tennessee, with your family, then you have a unique option in the Creative Discovery Museum.
Address: 321 Chestnut St, Chattanooga, TN 37402, USA
29. Rock City Gardens
The Rock City Gardens is an attraction situated on the Georgia side of Lookout Mountain.
It is a popular 4,100-footpath that offers diverse attractions to satisfy various kinds of travelers.
Join other outdoor enthusiasts in enjoying the Fat Man's Squeeze along the Enchanted Trail and the tall boulders situated at Needle's Eye.
For the kids, they will love the adventure of crossing the 180-foot Swing-a-Long Suspension Bridge.
They will be delighted by the figurines' sight representing classic children's stories and fairytales in the Fairyland Caverns and Mother Goose Village.
For couples, they do appreciate Lover's Leap. This lovely moment is experienced in the lookout point, which lies in adjacence to the mountain's 140-foot waterfall.
In general, everyone enjoys seeing as many states as they can spot the See Seven States viewpoint – which is 1,700 ft above sea level.
There is a lot at the Rock City Gardens, do add visiting this place to your itinerary.
30. High Point ZIP Adventure
Do bear in mind the moment you are visiting this place that it the dream location of any adventurous individual.
This is proved by the beautiful time provided by High Point ZIP Adventure.
Its name may suggest a ziplining excursion, but High Point ZIP Adventure involves moving both in the vertical and horizontal directions.
Using a multi-part obstacle course, you will steer through the trees. This entails passing through ladders, bridges, and other items.
There are already-set standard safety precautions to keep you in good shape while taking on the Aerial Adventure.
For couples, it is one of the best things to do in Chattanooga. Sure, you can gain much by exploring Tennessee's nature.
Address: 1720 South Scenic Hwy Chattanooga, TN 37409, USA
31. JJ's Bohemia
Being a tremendous musical institution in Chattanooga, JJ's Bohemia lists top attractions in the city.
It makes me a bit gritty or a little grungy still, you will always have a great time here.
Here, you can expect to see numerous promising Nashville rock bands who stop by for the night. Watch vibrant young local acts and open mics comedy held here during the week.
On occasions, there is the burlesque troupe which you may meet.
33. Coolidge Park
One of the most fantastic attractions in Chattanooga is Coolidge Park.
Not only does this park offer a route to the Walnut Street Bridge, but it also has a stunning water fountain and lots of more recreational bounties.
Families in Chattanooga, couples, loved ones, and more can have an excellent time together at Coolidge Park.
This park is about 15 miles in length, and for every mile, you have something to do.
There is a plashing fountain that provides the "chill" in "Coolidge."
Parents with their kids would love to try the carousel
And if you thought you could avoid the term 'climbing,' note that there is an available rock climbing here.
Coolidge Park is full of unique attractions, a great place to wind off in the city as it provides all kinds of outdoor experiences to visitors.
The park is open all through the week from 7 am – 11 pm. This makes what to do in Chattanooga for a fun time, consider an add to your checklist of places to visit in Chattanooga.
Address: 150 River St, Chattanooga, TN 37405, USA
34. Chattanooga National Cemetery
If you need what would get you emotionally serious while in Chattanooga, you should visit the Chattanooga National Cemetery.
This cemetery has lots of lives honored in it and is one of Tennessee's most interesting places for whoever has a deep respect for our forefathers.
Commenced in 1863 during the American Civil War, the Chattanooga National Cemetery was a burial site for fallen Union soldiers.
This area saw several battles of the war hosted here, including the Battle of Chattanooga.
It has gone on to contain more individuals in their tens of thousands, spanning some 120 acres.
The Chattanooga National Cemetery says that "gone" does not actually mean "forgotten."
This ground has seen some great souls buried in it, and it is only nice for us to honor them even if we have no prior personal knowledge about them.
You can visit Chattanooga National Cemetery from 8 am to 4:30 pm on weekdays.
Address: 1200 Bailey Ave, Chattanooga, TN 37404, USA
Also, check out our guide on top places to visit in Tennessee. Would you like to explore Pigeon Forge? do not miss our list of things to do in Pigeon Forge, for a fun time here. Also check out the top restaurants in Gallatin, if you are visiting this part of Tennessee.
Plan a Trip to Chattanooga
Chattanooga is a city full of beauty and character. You will find fantastic kinds of stuff to do here at any time of the day – day or night.
There are indoor and outdoor intriguing activities to keep you engaged and make your vacation in this city worthwhile.
Coming to this southern city, expect sightseeing encounters like never before. They memorable points of interest, just like we've seen.
So? Start now to plan and prepare for a fun-filled vacation. Make a bucket list of Chattanooga attractions to visit. Have a fun trip.