Want to know the best and most fun things to do in Lewiston, Idaho?
Lewistown is a city in Idaho and is also the county seat of Nez Perce County, Idaho, in the state's north central region.
It is the second-largest city in the northern Idaho region and the ninth-largest in the state. Lewiston, Idaho is also called L-Town, River city or Lewyton.
The city was founded in 1861, and in 1863 Lewiston became the first capital of the newly created Idaho territory. Lewiston is home to the lowest elevation in the state.
Some major community activities in Lewiston include the Dogwood Festival, Hot August Nights, and the Lewiston Roundup.
Are you planning an exploration of Lewiston? here are the top things to do in Lewiston, Idaho
Things to do in Lewiston, Idaho
1. Lewis Clark State College Center for Art and History
This historic building located in downtown Lewiston is Idaho's second-largest exhibition space and is home to Lewiston's famous Chinese Beuk Aie Temple.
The center features local, Regional, and also nationally renowned artists. The center enriches lives by providing a variety of exhibits, lectures, musical performances, films, and hands-on art workshops for both the campus and the community at large.
This Center of Art and history was founded in the year 1893. While paying the lowest tuition among Idaho's public four year institutions, students have a choice from over 130 degrees and certificates including two and four year degrees in both academic and career and also technical education fields.
It is also one of the leaders in online education, with over 20 fully online degree programs. They also host readings, lectures, and special events.
Address: 415 Main street, Lewiston, ID 83501, United States.
2. Hells Canyon National Recreation Area
Hells canyon National Recreation area was established in 1975, and is currently North America's deepest river gorge, it encompasses vast and remote region in both Idaho and Oregon and it features dramatic changes in elevation, terrain, climate and vegetation.
The Recreation area straddles both sides of the snake river in Oregon and Lewiston, Idaho. It is managed by the United States Forest Service.
This national showcase contains 652,488 acres of beauty and adventure, where one's senses can run as wild as the landscape.
The area was established to protect and preserve the historic and archaeological values of the Hells Canyon Area and some areas around the snake river.
The Recreation area offers scenic vistas, fishing, world class whitewater boating, vast reaches of remote wilderness, spectacular mountain peaks and much more.
Address: US-95, Riggins, OR 83549, United States.
3. Nez Perce County Historical Society and Museum
This historical society and museum centers on the history the area before and after Nez Perce County began.
The museum was opened in the year 1963 and moved to their current building in 1974. The Museum also acts as a Satellite location of the Visit Lewis Clark Valley Visitor Center.
The Nez Perce County Historical Museum documents and preserves the history of the area to educate both locals and visitors about the past of the Nez Perce County.
The exhibits in the museum includes geology of the area, the Nez Perce tribe, Lewis Clark, when and how Lewiston began and many more. In each exhibit rooms are hands on stations for pre schools and upper.
The staffs are also dedicated to the collection, Preservation and dissemination of the history of Nez Perce County and the surrounding area.
Address: 0306 3rd Street, Lewiston, ID 83501, United States.
4. Vine 46 Winery
Vine 46 Winery is a boutique winery featuring an eclectic variety of red wines and small selections of white wines. The winery is one of the best places to shop and find different types and flavors of wine.
The winery was created among a diverse group of individuals who came together for a common purpose, the purpose being the appreciation and exploration of great wines.
Vine 46 delivers creative experiences that will invoke all your senses and tantalize your taste buds. They are one of the best in Lewiston, they even won the 2021 Idaho winery of the year.
Address: 800 Main Street, Suite 6, Lewiston, ID 83501, United States
5. Lewis and Clark Discovery center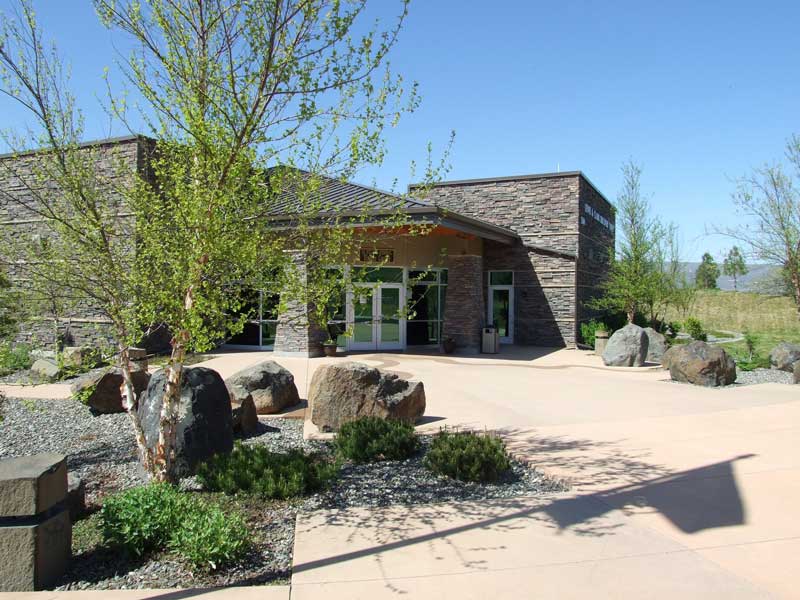 The Lewis and Clark center is a Museum located in Hells gate state Park.
The Discovery center was completed in commemoration of the 200th anniversary of the Lewis and Clark expedition in Lewiston, Idaho.
The Discovery center has educational displays, a gift shop. Lewis and Clark travelled through this area in 1805, many visitors enjoy jet boat rides and fishing charters when they visit this center.
It also has an original 32-minutes documentary film about Lewis and Clark Visit to Lewiston, the movie is called " From the Mountains to the Seas: Lewis and Clark in Idaho".
The discovery center features both indoor and outdoor display, the center has a two acre outdoor interpretive Plaza on the banks of the snake river.
Add the Lewis and Clark Discovery Center to your list of things to do in Lewiston, Idaho, it will be a fun visit and a lot of great memories.
Address: 5100 Hells Gate Road, Lewiston, ID 83501, United States.
6. Lindsay Creek Vineyards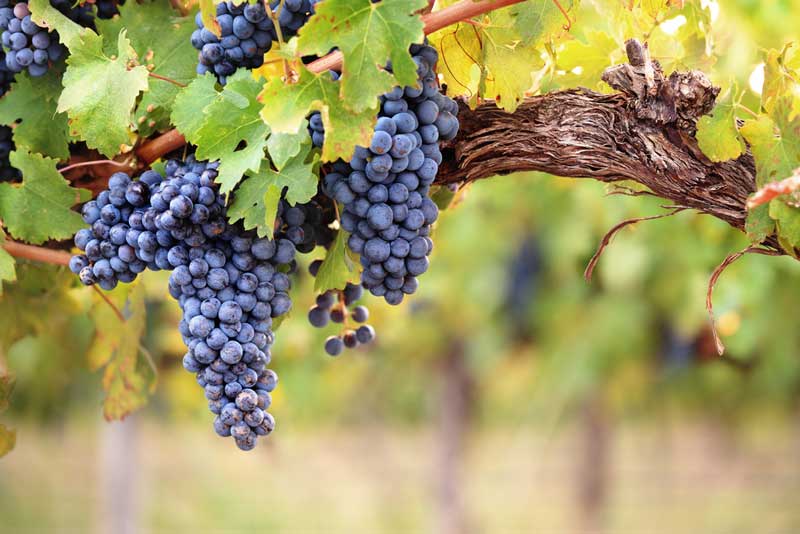 Lindsay Creek Vineyards is a family business that base mainly on the production of wine.
The vineyards agribusiness is owned and operated by brothers Art and Doug McIntosh and their wives.
It was founded in 2007 with two main things in mind, make great wine and have fun doing it.
In 2007, they decided to join the list of Northwest winemakers, so they planted 150 sticks of grapes and started wine Production.
The sediment deposits from the great floods of Lake Missoula left them with a fertile soil that offers the perfect Composition and Drainage that grape vines need.
They made their first "hobby" wine in 2009 and in 2013 they secured the loan they needed for the winery building.
They have currently expanded to over 11 acres of production in the Lewis- Clark AVA.
Address : 3107 Powers Ave, Lewiston, ID 83501, United States.
7. Clearwater Canyon Cellars
The Clearwater Canyon Cellars is another winery based in Lewiston, Idaho.
The Canyon Cellars was started by Coco, her husband Karl and 3 other couples, in the year 2004.
The First wine they made in 2004 was 100 cases of 2004 Renaissance Red Produced in a garage in the Lewiston Orchards .
The Clearwater Canyon moved to the Port of Lewiston in 2007. The Lewis Clark valley American Viticultural Area (AVA) was designated in 2016.
In 2016, they constructed the winery at umiker vineyard making Clearwater cellars an estate vineyard and winery on the 100th year anniversary of the family farm.
The Clearwater Canyon Cellars has won many awards for their outstanding wine making skills, Like the IDAHO winery of the year in 2015, the Idaho Century Farm award presented by the Idaho department of Agriculture in 2016 and the Pacific Northwest Winery of the Year in 2020.
Address: 3143 10th Street, Lewiston, ID 83501, United States.
8. Lohman Helicopter
The Lohman Helicopters is a family owned utility and charter helicopter company specializing in precision lift/ external load operations, Power line construction and maintenance, fire fighting and also mulching work throughout the Western United States.
Their skilled Pilots can take up to 6 people in the helicopter and tour the LC Valley, Wild Hells Canyon and all surrounding areas, the views from the helicopter are breathtakingly Beautiful. It's a great place to visit in Lewiston, Idaho.
Address: 406 Burrell Ave, Lewiston, ID 83501, United States.
9. Jack O'Connor Center
The Jack O'Connor center Revolves around his life and his worldwide hunting expeditions.
This Center is the Permanent home of his wildlife collections. The center was opened in 2007.
Jack O'Connor inspired millions of people to experience hunting, he was an avid conservationist and loved being outdoors.
You can see his trophies from all over the world while being educated about the role of hunting in modern-day game management and conservation in the center.
It's a great place to visit in Lewiston, so do add to your bucket list of fun things to do in Lewiston, Idaho.
Address: 5600 Hells gate Road, Lewiston, ID 83501
10. Diamondback Shooting Range
Diamondback shooting range is a state-of-the-art shooting range with individual lanes, automated retrieval system and climate-controlled.
Training is available for groups or individuals of all skill levels. The range is capable of handling all firearms under 50 caliber and up to 3500 FPS.
There are 2 separate bays with total of 9 lanes at 25 yards long. Archery targets are also available, they are set up for 20 yards shooting and also available for the archers is an archery hunting simulator called Technohunt.
They have a large number of guns and merchandise for sale, they Aldo have rental guns in all calibers.
It's an adventure waiting for you, visit the Diamondback shooting range in Lewiston.
Address: 1447 Main Street, Lewiston, ID 83501, United States.
11. Hells Gate State Park
Hells gate park is a park in Lewiston, that lies on the river bottom left over from the great ice age floods about 15,000 years ago.
At the southern end of the park are basaltic columns from the Pomona flows 14 million years ago.
The state park has riverside campsites and rental cabins, plus water sports, an education center, scenic hiking trails, nice views and great facilities.
The Idaho Department of Parks and Recreation began leasing the site in the year 1973, the park's 960 acres offer trails for all sorts of activities like hiking, mountain biking, camping, horseback riding, fishing, boating, picnicking, swimming and taking Jet boat trips into the canyon.
Address: 5100 Hells gate Road, Lewiston, ID 83501, United States.
12. Lewiston City Library
The Lewiston City Library was founded in 1901 by the women of the Tsceminicum Club. They wrote to Andrew Carnegie requesting funding to build a public library for the citizens of Lewiston.
Andrew Carnegie responded and with a commitment from the city and the community to maintain the library after its completion, the Carnegie Library was built on the site which currently houses the Pioneer Park, where the building still stands.
A second location, the Library was opened in 1973 on Thain Road where it remained until 2013, even after the original Carnegie Library closed in 1999.
With the need for a larger space, the Lewiston City Library Foundation and the Lewiston City Council began raising funds in 2007 for a new library.
They decided on a building on the corner of 5th and D street in Historical Downtown Lewiston where the library sits today.
Address : 411D Street, Lewiston, ID 83501, United States.
13. Jovinea Cellars Tasting Room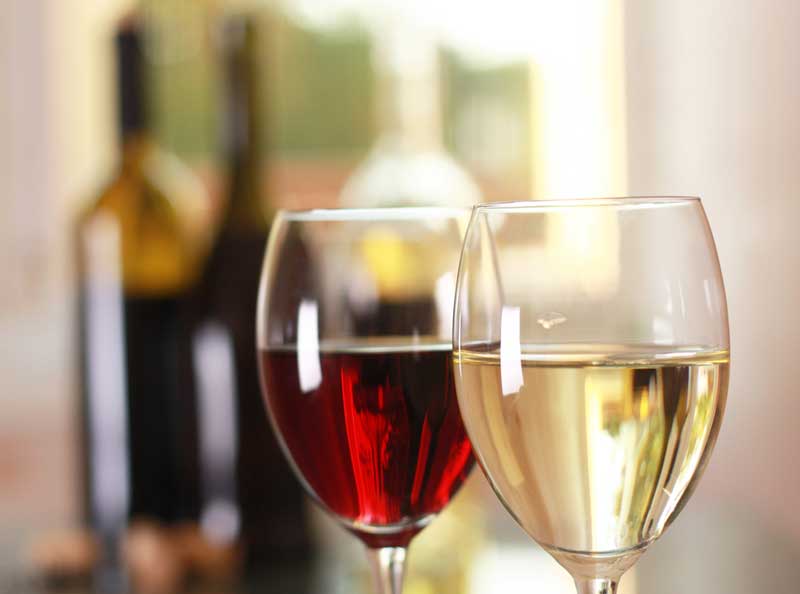 The Jovinea cellars is a family-owned and operated winery based in Idaho, within the Lewis Clark Valley AVA.
You get to experience the elegant and playful wines by visiting the tasting room. Jovinea cellars mainly focus on presenting Bordeaux, Rhône, Italian and other varieties in both traditional and surprising ways.
They moved to the Lewis Clark valley in 2011 with a main goal which was to start a vineyard and winery. They finally built their winery facility and were fully licensed to operate in 2018.
The tasting Room was opened in 2019. Lewiston is full of great Winery, rich in history and the Jovinea Cellars is definitely one place to not just learn about great wine but to taste the rich flavors.
Visiting this winery is one of the best things to do in Lewiston, Idaho, with your travel companions.
Address : 301 Main Street Suite #106, Lewiston, ID 83501, United States.
14. Wooden Nickel
The wooden nickel is a bar in Lewiston with great facilities. The bar is a relaxed atmosphere with good food, great beer and a fun place for get-togethers.
It has a lovely outdoor Patio and equally lovely staffs. It's currently one of the few places which are smoke free drinking establishment.
The bar features various fun activities like Darts, Shuffleboard, Big screen Television, free wireless internet and Bathroom with access for people with disabilities.
One of the most recent addition to the bar, is a fourth dart board. The business moved from their former residence on Thain road to their current place, because they needed space to grow.
The Wooden Nickel is a place to have fun in Lewiston.
Address: 931 Bryden Ave, Lewiston, ID83501, United States.
15. Ruth Rowell Modie Wildlife Park
Also known as Modie Park Conservancy, is an outdoor classroom in the Park system of Lewiston.
In the year 1981, Donald L. Modie donated 6.8 acres of land , to create the wildlife park in honor of his wife, that's why its named after her.
This wildlife park is a non profit group formed in 1992 and has been working with the Lewiston Department of Parks and Recreation to help the park in every aspect.
The mission of the park is to create and maintain a park setting, they'll do that by planting native and introduced species of plants. They also want the park to be a safe place for wildlife and outdoor learning for every age.
Address: 1035 21st Ave, Lewiston, ID 83501, United States.
West of Idaho is Washington, check out our checklist of things to do in Pullman, things to do in Wenatchee and things to do in Port Townsend.
16. Heritage House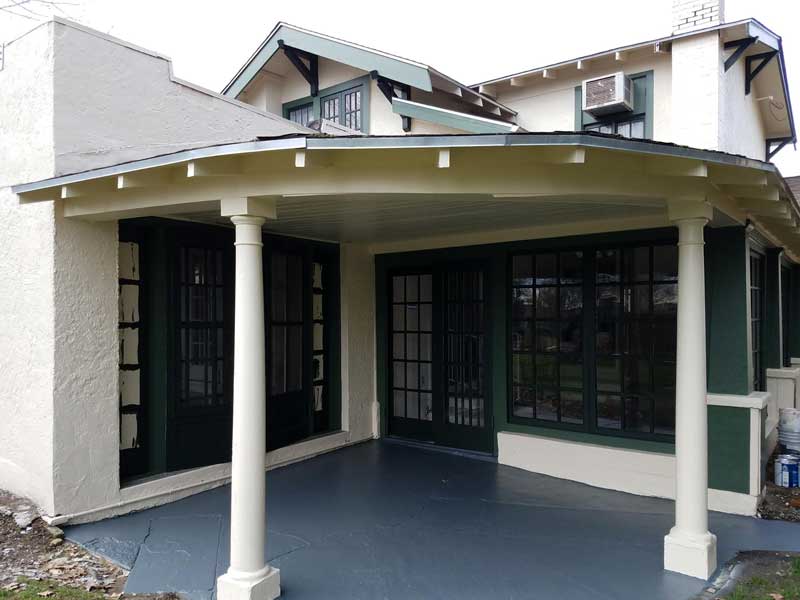 The heritage house Is one of the historical buildings located in Lewiston. The foundation of the building was built in 1863, a log cabin was built on the foundation.
In 1898, the foundation was bought after the log cabin burnt down, and the building of Heritage house started.
The house is currently a two-story frame bungalow, with a low gable roof, exposed rafters, figure four brackets, multiplane windows and two lions flanking the front stoop.
In the year 1963, the Nez Perce County Historical society bought the house, the building was the last residence in old Lewiston.
The name was later changed from Nutting House to Heritage House in 1987. In 2015, an updated bathroom was built on the ground floor, the bathroom is handicap accessible.
Address: 310 3rd Street, Lewiston, ID 83501, United States.
17. Snake River Adventures
Snake river adventure is a fun way to learn about North America's deepest river gorge.
This adventure allows you to tour Hells Canyon by jet boat while taking in all the amazing wildlife, historic sites and beautiful talk rock wall formations.
You get to experience a snake riverboat tour filled with excitement and the views are very breathtaking. You also enjoy the view and feel of the water currents.
You have the opportunity to also enjoy fun activities like fishing and hunting, you also get to learn more about Hells Canyon on the tour.
They do offer half day tours, full day tours, Hells canyon dam tours, wine on the snake tours and chartered tours available for groups.
So you can have fun by taking a tour of Hell canyon with snake River adventures.
Address: 4832 Hells gate Road, Lewiston, ID 83501.
18. OARS Dories
Are you looking for things to do in Lewiston, Idaho? If yes, visit OARS Dories.
OARS dories is a rafting company in Lewiston Idaho. In the year 1972, a young dory guide was sent to Lewiston by Martin Litton, to expand his river company into new territory.
Since then, OARS dories has been operating river trips in Lewiston. The scenery, people and food there are amazing.
They have very accommodating and knowledgeable staff. The trips route are on the snake river through Hells canyon and on the Middle fork of the salmon, main salmon and the lower gorges of the lower salmon river.
Each dory was named after a wild place, like the Emerald mile, Dark Canyon , Teneya and much more. Overall, this is a great place to have fun in Lewiston.
Address: 1127 Airway ave, Lewiston, ID 83501, United States.
19. Twisted Vine Wine Tours, LLC
The Twisted Vine Wine Tours is a winery sightseeing tour agency in Lewiston, Located in Hells canyon grand hotel. Tours are mainly for groups of 2 to 7 people.
They take a tour of the Lewis Clark Valley AVA wineries. The guide, Clint Hoiland , will take you to each winery while narrating the history of the area along the way.
Clint Hoiland has a vast knowledge of wine, which he loves to share, he also knows a lot about the local area.
The Lewis Clark Valley is full of wineries that are rich in history and quality. Clint will take you on a fun and educational tour of them, he believes there's no better way to explore the Lewis Clark Valley than through wine.
The twisted vine wine tours will give you an insightful view of wine production, different types of wines, and the history of winemakers.
Address: 621 21st Street, Lewiston, ID 83501, United States.
20. Stotts Fishing Adventures
Stotts Fishing Adventures is a family company that started business on the Clearwater River in 2009.
They offer year-round guides, they operate trips on Pacific Northwest's Premier Rivers, Lakes, and Reservoirs.
The fishing company currently employs 6 guides that fish year-round on not just the Clearwater River but also on the Snake River, Grande Ronde, Columbia, Hanford Reach, Drano Lake, Wind River, and many others.
There are different fishing experiences you can enjoy with this Fishing adventure.
Their website is also filled with information on different kinds of fish and information about them. Fishes like Steelhead, Salmon, Sturgeon, Walleye, Bass.
Stotts Fishing Adventures is a great place to have a great fishing experience.
Address: 3314 Meadowlark Drive, Lewiston, ID 83501, United States.
21. Waffles N More
For a memorable dining experience, add a visit to Waffles N More to your list of things to do in Lewiston, Idaho.
Waffles N More is an American kitchen known for waffles and other breakfast varieties, it's a breakfast and brunch restaurant.
They have clean, excellent service, a large amount of tasty food, and also gluten-free options on their menu like bread and French toast.
They have a very complex menu with a lot of options, making it difficult to choose from. Their prices are also fair.
If you're also behind schedule you can also pick up your breakfast to go. It's open to kids of all ages and has a nearby parking lot.
Are you taking a tour around Lewiston, The Lewis Clark Valley, or you're visiting the wineries, Waffles N More is open for quick breakfast or brunch.
Address: 1421 Main street, Lewiston, ID 83501, United States.
22. Hells Canyon Sport Fishing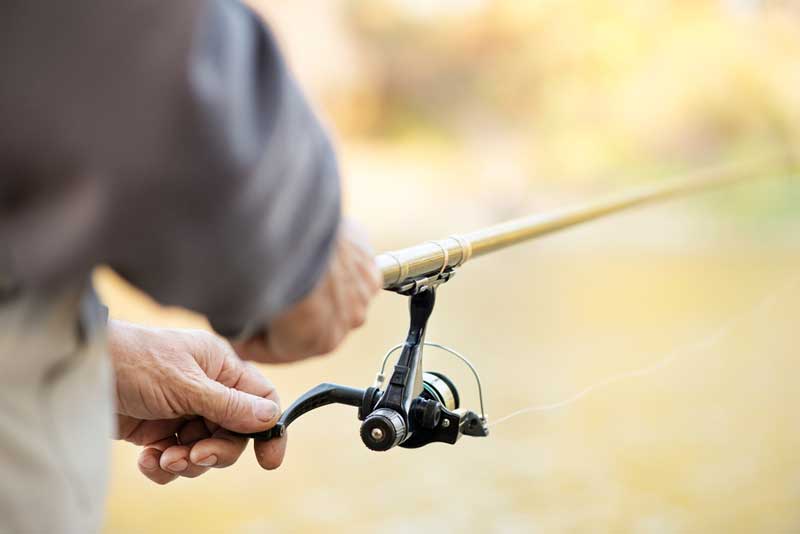 Are you looking for an adventure? Hells canyon offers the best adventures with some of the best guides in the region. Adventure is waiting.
They are available every season of the year whether spring or fall. If you also want to learn the art of fishing or enjoy the exhilarating fun of catching fishes like Chinook, Steelhead, Sturgeon, and even Walleye.
Their boat fleets are specifically designed for rivers in the area. They also have a warm and friendly retreat at their lodge for muscle aches after fishing.
They fish on different rivers like the Clearwater river, the Snake River, Grande Ronde River, and many others. They are also available for groups or individuals.
You'll never forget the experience of fishing with Hells Canyon Sport Fishing.
Address: Lewiston, ID 83501, United States.
23. Lost Key Escape Rooms
Lost Key Escape Rooms is an attraction worth adding to your bucket list of things to do in Lewiston, Idaho.
The Lost Key Escape Rooms is for those who love puzzles and want to have fun. The game puts you in a room to find clues, decode Ciphers, and uncover mysteries, with a time limit of 60 minutes to get out.
Escape rooms are immersive games, that don't test one's strength but one's wits, and the ability to think in time-limited situations.
Two or more people collaborate to discover clues, solve mysteries and Unravel Puzzles to find the Room's hidden objective.
It's a game that tests your intellect with challenges centered on a specific topic. There are different topic with different game stories.
It was established in 2017 by Kelsy G , and is available for anyone above the age of 7.
Address: 846 Main Street, Lewiston, ID 83501, United States.
Want more places to visit in Idaho? check out our guides on things to do in Nampa , things to do in Meridian and things to do in Rexburg for a memorable trip.
Plan a Trip to Lewiston
Lewiston provides an opportunity for exploration, visiting some of its top attractions, and engaging in fun and memorable activities.
Take to exploring Lewiston with this list of things to do in Lewiston, Idaho, pin this guide as you take on that fun Lewiston exploration.
Have a fun trip!