League City, located in Galveston County, is a city in Texas with a population of 112,129 from the 2020 census.
The city has a total of 53.0 square miles, of which 1.7 square miles is water. This is why you can find numerous waterside resorts here and things to do in League City, TX, ranging across engage in water-related activities like swimming, fishing, and kayaking.
It boasts a variety of Parks and open spaces where you can enjoy a refreshing time going on a picnic with a loved one, going on a nature walk, hiking, or biking a recognized trail.
There are various shops to shop for your pleasure and restaurants to sample different menu options, from barbeque to breakfast cafes and a wine bar. League City undoubtedly has a lot to offer its residents, tourists, and visitors.
Are you planning an exploration of the best League City? Here are the best things to do in League City, TX.
Things to Do in League City, TX
1. Glory's Paintball
If you're interested in outdoor activities that can bond you and your team or even the family, then Glory's Paintball might do the trick.
It is acknowledged to be one of the best Paintball fields in Houston, with amazing features for both members and visitors.
There are different features for different age grades, like private play airsoft which the minimum age is seven years old, and open play Paintball which the minimum age is 12.
They also have the Combined Arms Exercise for experienced players and other programs for less experienced players.
There's an infantry school for those who want to learn about Paintball and a store to shop for your equipment and tools.
Address: 2600 Calder Dr, League City, TX 77573, United States.
2. Walter Hall Park
League City is full of beautiful and well-maintained Parks, and Walter Hall Park is no different.
It's a great venue to host birthdays, weddings, parties, and other events because of the beautiful and sturdy scenery and structures available.
Athletes can use the open fields for football and soccer games, tennis courts, and baseball fields for practice. They have sheltered picnic areas you can use
if you fancy a picnic after a game.
You can cruise the water on a boat, a kayak, or a canoe if you enjoy water activities. There is a duck pond where you can spend a relaxing day watching ducks or go fishing with a buddy.
Every year, the park hosts many interesting events like music festivals and races, which are usually a time of fun and laughter.
Walter Hall Park is a treasure and should be on your list of best places to visit in League City, TX.
Address: 807 SH 3 N, 77573 League City, TX 77573, United States.
3. Dr. Ned and Fay Dudney Clear Creek Nature Center
This nature center is a 148-acre Park with quality underdeveloped wetlands and properties and is home to various fauna and flora.
At the Park, you'll see bird species such as the blue herons, white herons, Sandhill cranes, ibises, American egrets, owls, and others that are migratory, including the endangered whooping crane.
The Center's quality wetlands are used as nurseries for different fish species—even mammals such as deer, coyotes, raccoons, and bobcats that treat the wetlands as home.
Ducks, shorebirds, wading birds, and the pelican can be seen around the pond close to Clear Creek.
The Park aims to educate the public about the value of the different habitats found at the Center through field trips, literature, and interpretive signage.
They've also got trails for walking, a butterfly garden, restrooms, a pavilion, and picnic tables.
If you ever feel overwhelmed, Dr. Ned and Fay Dudney Clear Creek Nature Center is a great place to retreat and regroup. Exploring this attraction is one of the top things to do in League City, TX.
Address: 1220 Egret Bay Blvd, League City, TX 77573, United States.
4. Mommie Chic and Me
If you intend to surprise your kids with fashionable clothes, you should check out the Mommie Chic and Me boutique.
They specialize in baby and children's items for newborns to age 12. You can find kid's shoes, clothes, and other accessories perfect for that age.
They've got a variety of items to choose from, so you're not limited in your shopping options.
Are you going for a bridal shower or a kid's party anytime soon? Then drop by this boutique.
Address: 501 E Main St, 77573 League City, TX 77573, United States.
5. Boundless Playground
Boundless Playground was established in partnership with League City so that the 3,600 children living in League City with disabilities can have a safe playground.
The Playground has a smooth surface all through, which makes it ideal for wheelchairs and is a strong enough buffer in the case of a fall.
They also have low platforms so those on wheelchairs can lift themselves easily onto the playground equipment.
Their swings are accessible and come with high backs and harness to aid kids with special needs.
They have sound components tailored to those with hearing disabilities, like marimbas and drums, and visual play components for the visually impaired, like Braille panels, intriguing textures, or fragrances.
In addition, there are picnic areas and restrooms.
Address: 200 N Park Ave, League City, TX 77573, United States.
6. The Glass Mermaids
Glass Mermaids is an ocean-inspired store where you buy unique gift items. The store, in operation for 20 years, has been a unique brand of the Gulf Coast Region.
They sell unique handcrafted items and patronize local manufacturers and artisans. Their products are not things you may find at the big stores, but they are no less eye-catching.
Every brand they promote tells a unique story, so it's okay to go window shopping here.
From stained glass items to a unique storefront, Glass Mermaids is simply an experience.
Address: 2098 Marina Bay Dr, League City, TX 77573, United States
7. League City Historic District
Take a deep dive into Texan roots by exploring the League City Historic District. It is one of the top things to do in League City, TX.
The District, filled with majestic oak trees and a southern flair, has a lot to offer anyone.
There's so much shopping you can do, from boutiques to the museum, antique shops, souvenir shops, and bakeries.
On a good day, take a leisure walk through the park or garden and let your mind roam.
This historic site is well preserved, with enough structures like Victorian-era tea rooms and cigar lounges to keep you engaged.
Why not spend some quality time at the League City's Historic District?
Address: 210 N Kansas Ave, League City, TX 77573, United States.
8. Nana's Attic
Nana's Attic is the ideal place to discover a perfect find for yourself or a loved one.
Every corner is filled with items that invade your senses, from candles to potions, perfumes, accessories, and other locally-made goods.
They've even got a tea room where you can take a break from shopping while sipping their specialty teas or coffee.
Your holiday shopping can get more special when you shop at Nana's Attic.
Address: 501 E Main St, Ste 3, 77573 League City, Texas.
Explore this list of things to do in Del Rio, and things to do in Granbury for a memorable Texas road trip.
9. Helen's Garden
This well-maintained green space is an ideal spot for wedding photo shoots. Its scenic and tranquil atmosphere encourages visitors to take a walk or relax whenever they want.
They've got mighty oak trees that have been well kept and majestic in build, thus making it a great feature to use in your bridal shoot.
Helen's Garden is an interesting picturesque spot just waiting to be explored, from its striking flowers to defining plaques, luxurious greeneries, cozy benches, and powerful fountains.
Capture your memorable experience with your loved ones at the charming Helen's Garden.
Address: 701 E Main St, 77573 League City, TX, United States.
10. Moody Gardens
Moody Gardens tends to stand out because of the Pyramid shaped structures you find there.
Established in 1986, the Garden maximizes nature to enlighten visitors about wildlife and its conservation.
There are three major attractions featured here; the Aquarium Pyramid, which holds various marine animals like fish, sharks, seals, stingrays, penguins, turtles, and ĺots more.
The Rainforest Pyramid is home to over a thousand species of plants, birds, animals, reptiles, and others. It is also the hub for The Discovery Pyramid, whose priority is science-focused activities and exhibits.
Your kids can enjoy a fun time at Palm Beach, a white sand beach with water structures for water-related activities. There are freshwater lagoons, a lazy river, a splash pad area, Tower slides, a small water park, and zip lines.
During the winter, Moody Garden hosts the annual Festival of lights, which features ice sculptures, an arctic slide, an ice skating rink, a holiday buffet, and a Santa photo session.
The latest addition is the ropes course with 48 obstacles for adults and nine for children.
Moody Gardens, with luxurious hotels, a premier golf course, and many attractions, is undoubtedly one of the best places to visit in League City, TX.
Address: 1 Hope Blvd, Galveston, TX 77554, United States.
11. Space City Rock Climbing
Space City Rock Climbing is a 5,000-square-foot building with challenging terrains ideal for climbers of all skill levels.
Their facility features an arched indoor climbing gym roof. It is recognized as one of the biggest indoor rock gyms in the Bay Area.
The Space City Rock Climbing provides a safe and spacious environment to keep you entertained. There are 25-foot climbing routes, 23 belay stations, impact results floors, and mats.
They rent out climbing gear such as climbing shoes, chalk, and harnesses for those who forget to bring their equipment.
It's a great place to host community and group events as it facilitates communication and team bonding. It's also a great place to have a daytime date as they've got a dining area.
Think no further about what to do in League City, TX, when you are yet to visit Space City Rock Climbing.
Address: 201 Hobbs Rd, League City, TX 77573, United States.
12. Jumping World
Jumping World provides a safe space for your kids to burn off their energy as they jump, leap, and bounce on the available park features.
There's an indoor trampoline park where kids can tumble and flip on long trampoline lanes.
There's also a basketball slam dunk arena, a huge foam pit, a supreme dodgeball, a battle beam, and other family-friendly features to excite you.
Additionally, there is a designated area specifically for toddlers and younger kids so you can have a good time knowing your kids are safe and well taken care of by the professional staff.
If you're still unsure about what to do in League City, TX, how about checking out the Jumping World?
Address: 100 Gulf Fwy N League City, TX 77573, United States.
13. Founders Square
Founders Square was originally Victorian houses that were later refurbished into different shops.
If you're interested in local shopping, you've got to check out the varieties of boutiques and shops there.
You can find European antiques, bath and body products, home decor, new fashions, kids' clothing, and more.
There are also coffee and tea items on sale if you want. You can stop by the cozy cafe for a cup of tea.
Experience the Texan charm and fashion shopping at Founders Square.
Address: 501 E Main St, League City, TX 77573, United States
14. Chester L Davis Sportsplex
The Chester Davis Sportsplex is a center for youth athletes to hone their skills.
They have seven soccer fields, six sand volleyball courts, a football field, and ten baseball/softball fields.
You can relax at one of the numerous pavilions scattered throughout the park with tables and restrooms.
At the complex, you'll find two playgrounds for your kids. You can also pay your respects to a Veteran's Memorial found there.
You can bond with your loved ones over a game or two there.
Address: 1251 TX-96, League City, TX 77573, United States.
15. Red River BBQ
Red River BBQ is a great dining option in League City, TX. They provide mouth-watering Steaks, Grilled Chicken, Bar-B-Que, Seafood, and other delicacies.
They offer catering services with interesting menu options tailored to your special events, parties, weddings, and occasions.
Your guest's palette will be well satiated during your special event after trying their prime ribs, boiled shrimp, and steaks.
Their dining environment is family-friendly and perfect for a casual dinner.
Address: 1911 E Main St B, League City, TX 77573, United States.
Considering a Texas road trip, check out our guides on things to do in Huntsville, and things to do in Lufkin for a memorable trip.
16. West Bay Common School and Museum
A trip to this museum is a step through time as you get a glimpse of life in League City during the 1800s.
This refurbished and well-maintained Museum has a one-room schoolhouse with benches for visitors to sit and learn. The teacher is usually in costume to add to the experience.
Children are taught what was involved in learning in that era, how to use a real ink pen, play with sticks during breaks and pump water from a well.
You will also find artifacts, antiques, and treasures there. There's also a small gift shop where you can buy items to commemorate your time there.
Address: 210 N Kansas Ave, 77573 League City, TX 77573, United States.
17. Butler Longhorn Museum
Butler Longhorn Museum, launched in May 2009, informs us about the famous Texas Longhorns and how they were saved from extinction by Milby Butler, a resident.
It spans 8,000 square feet and is a three-story structure with special artifacts, a gift shop, science and history exhibits, local artworks, and several rentable spaces.
At the museum, you don't just learn about the Texas Longhorns bloodline but also the rich cultural heritage of League City.
Longhorns were at some point extinct, but due to the intervention of certain pioneer breeders and insightful federal employees, these animals were preserved, and this is the story the Museum seeks to preserve
Learn about a chapter of America's western history in the survival of Longhorns at the Butler Longhorn Museum.
Address: 1220 Coryell St, League City, TX 77573, United States
18. Axe Masters Texas
Axe Masters Texas is a Game den and axe-throwing arena that is family-friendly and fun.
What makes it a great place for parties and outings is the Viking-themed environment, where you can properly channel your aggression in a fun way.
They've got professional coaches to guide you in your adventure; you will be well taken care of no matter your skill or age level.
Go ahead and show up with your groups, pick up an axe, and start throwing. You can even bring your food and drinks.
Address: 400 Hobbs Rd #108, League City, TX 77573, United States
19. Lone Palm Yacht Charters
Lone Palm Yacht Charters allows you to cruise the beautiful lakes at Galveston Bay Clear Lake in style, as they have luxurious boats you can rent.
You and your family are guaranteed a fun time, as the watercraft you choose can be customized to fit your family's preferences.
Take in all that glorious sight, the rush of the sea, and the unmistakable smell of the water as you take a turn in the water.
All their boats have a kitchen, an air-conditioned cabin, chairs, a sound system, a TV, bathrooms, and bean bags.
You're allowed to come with your food, or you can avoid the hassle and request a catering service.
Don't end your vacation without going on a water cruise with Lone Palm Yacht Charters. It's one of the fun things to do in League City, TX.
Address: 2551 South Shore Blvd Suite B, League City, TX 77573, United States
20. Ghirardi Family WaterSmart Park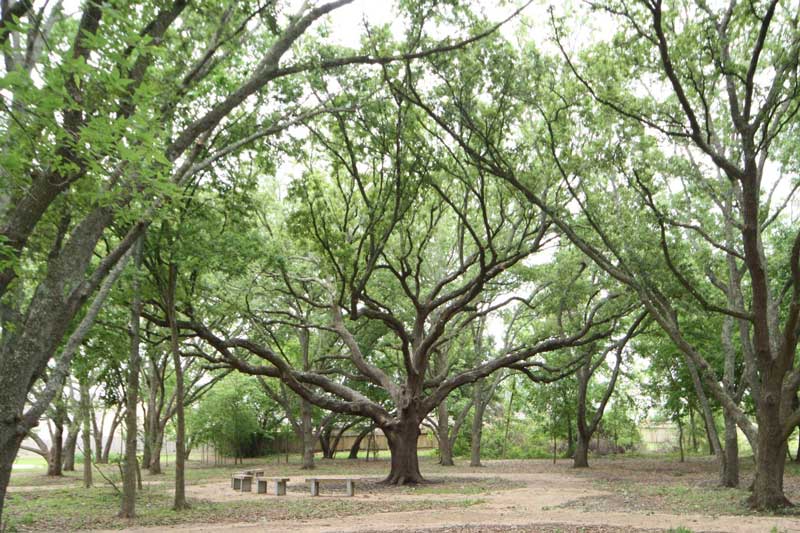 This Park is well known as an oasis meant to enlighten people about the area's water conservation and plant life.
There is a rain garden, water cisterns, and a green roof pavilion with educational placards that teach how to conserve water to sustain and replenish the landscape.
The playground, outdoor classroom, and intriguing native plants can be found hidden beneath full and remarkable oak trees.
Their major feature is the Ghirardi Compton Oak Tree which is 100 years old and stands as a legacy and tribute to the founders of League City who planted oak trees all across.
Visiting this unique and intriguing Park is surely one of the best things to do in League City, TX.
Address: 1910 Louisiana Ave, League City, TX 77573, United States
21. Craft 96 Draught House + Kitchen
This establishment's welcoming atmosphere and interesting options will make you want to keep coming back.
Their American menu can go with any mood and meal choice for whatever time of the day you need a meal.
You'll find over 63 craft beers on tap and 45 bottles of wine options to choose from.
There's even a patio and gastropub for you to lounge at. Parents and kids will have a good time at the Craft 96 Draught House + Kitchen.
Address: 2575 E League City Pkwy, League City, TX 77573, United States.
22. Lynn Gripon Park at Countryside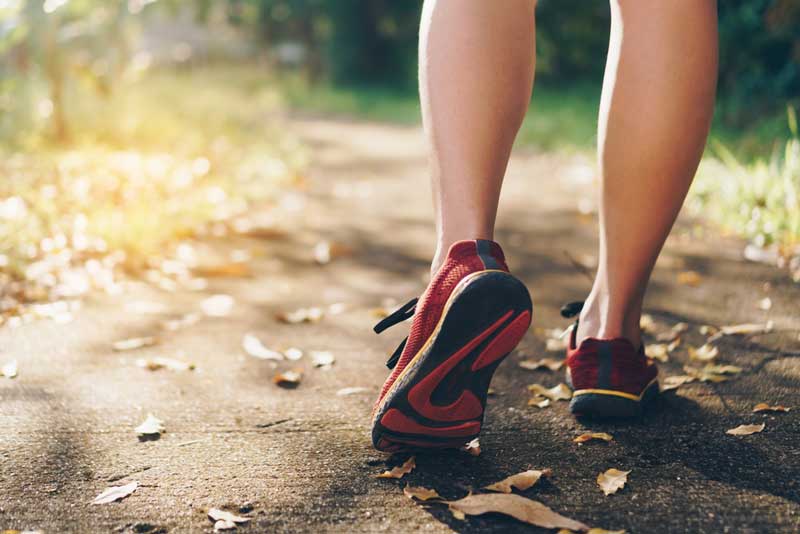 Lynn Gripon Park at Countryside has a lot of amenities that make it a great destination for outdoor activities.
It has top-notch hiking and bike trails and a kayak launch point for the Clear Creek Paddle Trail.
If you walk along the paddle trail, you can be sure to see some wildlife like deer, wading birds, and alligators.
The park is equipped with softball and baseball fields, a sand volleyball court, a rentable pavilion, a nature trail, playgrounds, and restrooms,
Down the trail is a fish pond hidden behind lush vegetation and scenery. You can reserve the park for family events, picnics, tournaments, etc.
Address: 100 Alderwood St, League City, TX 77573, United States.
23. Bacchus Wine Bar
Bacchus Wine Bar was initially a pharmacy building before it was renovated into a wine bar.
You'll find over 150 varieties of wine and 15 craft bottle beers stocked to choose from, which pairs well with the different food options available.
They have homemade Pizzas with toppings of your choice, a cheese plate, and even a Bacchus Pie.
On Friday night, there is live music featured. Sometimes, folks bring in their guitars and participate. Other nights will have you listening to soul music from the 60s and 70s, including classic rock and jazz.
Saturday night is a good night to carry your vinyl records, as owners will indulge you by playing them on the bar's record player.
There's a patio at the back shaded by a mighty tree where you can enjoy a game of chess or plan a small-scale engagement party.
Address: 601 E Main Street, League City, TX 77573, United States
24. Hometown Heroes Park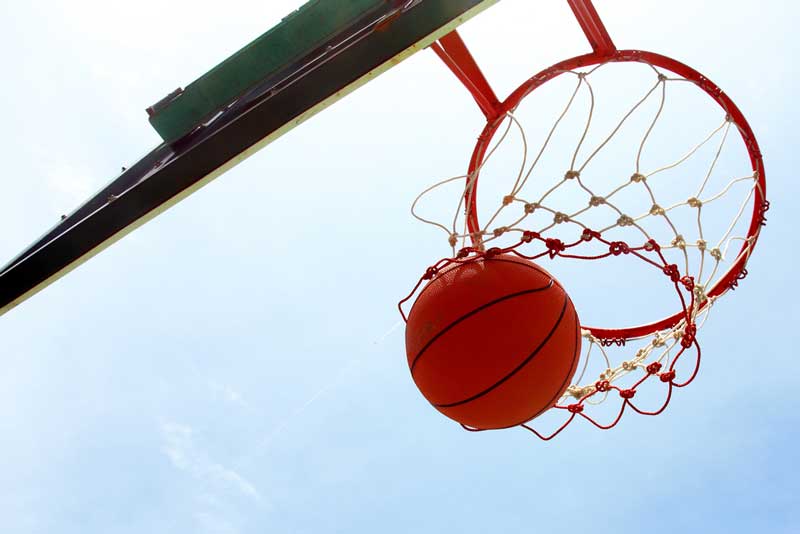 If you're into recreational activities, the hometown Heroes Park offers a variety of courses for you to choose from
It is known as League City's hub for recreational activities because of features like basketball courts, a playground, a pool, multiple soccer fields, and a rec center.
You can enjoy a picnic at the picnic tables near the pool's pavilion.
Whatever the recreational need, Hometown Heroes Park can handle it. Exploring the Park is one of the fun things to do in League City, TX.
Address: 1001 E League City Pkwy, League City, TX 77573, United States
25. Heritage Park
Heritage Park is one of League City's delightful parks. It's got captivating waterfront views, a playground, a turtle pond, green space, and kayak launch spots along the Clear Creek Paddle trail.
You can go for a walk or enjoy an afternoon picnic. You can also fish, fly a kite, or go kayaking.
If you've got any special celebration, you can rent the park as a venue option. There's something for everyone at Heritage Park.
Address: 1220 Coryell St, League City, TX 77573, United States.
Would you like to know some of the best attractions in Texas? Here is a tourist guide on things to do in Lubbock and things to do in Burleson for a fun time.
Plan Your Trip to League City
Whether looking to have a fun vacation or need a place to break away from work demands, League City has just the antidote to it all.
The city's attractions, from restaurants to shops, museums, parks, recreational facilities, and open spaces, are made to provide safe fun while allowing you to get the much-needed rest you deserve.
Don't wait to be told. Why not take a trip to League City and get exploring?