In search of the best and fun things to do in Hoover, AL? You are in the right place!
Hoover is the sixth largest city in Alabama, one of the 48th states in the United States. It is also the largest suburban town in the state, incorporated in 1967.
Hoover city was named after an insurance company owner called William. H Hoover.
As of 2020, the total number of people in the city of Hoover was 92,606. In 2022, this city was ranked as the best place for living in the state.
The city of Hoover is recognized as a good location for a vacation. The city features fantastic restaurants, golf courses like the Ross Bridge, the popular Ross Bridge Historical park, the work of Daniel A. Moore at New Life Art, Georgetown Lake Park, the Loch Haven Dog Park, etc.
Are you planning on visiting Hoover? Here are the top things to do in Hoover, AL.
Things to Do in Hoover
1. Aldridge Gardens
A visit to Aldridge Garden is one of the best things to do in Hoover, AL. It is one of the most famous tourist attractions in the city.
This tourist attraction is a 30-acre woodland garden that is filled with hydrangeas. The Garden, established in 2002, was previously owned by Eddie Aldridge, who was a popular horticulturist, and his wife, Kay.
The Garden features flowers like hydrangea, camellias, azaleas, and the snowflake hydrangea, which Eddie Aldridge founded. It also has a strolling pathway, a five-acre lake, and trails surrounding the Garden.
In 1997, the Garden was donated to the city by Eddie Aldridge and his wife, Kay. The Garden holds art exhibits, bird walks, plant sales, classes, and seminars.
There's also an art gallery inside the home occupied by the couple.
Address: 3530 Lorna Rd, Hoover, AL 35216, United States
2. Georgetown Lake Park
This tourist attraction features a three-acre lake, a wooden walkway, and an asphalt track.
Visitors can carry out different activities in this Park, including relaxing, watching turtles and ducks at the lake, and fishing. However, it would be best to put the fish back into the water when you are done.
Georgetown Lake Park also has two pavilions, a grill, and a playground. The Park operates on a first-come, first-serve policy.
You can come here alone, or if you are with your kids, you can bring them along. You will enjoy spending some time at Georgetown Lake Park.
Address: 2899 Georgetown Dr, Hoover, AL 35216, United States
3. Ross Bridge Historical Park
One of the top things to do in Hoover, AL, is to visit the Ross Bridge Historical Park.
The civil war-era bridge that spans Ross Creek is one of the main features of the Ross Bridge Historical Park.
The confederate army during the civil war made use of this bridge to move supplies and carry soldiers to Selma. Interestingly, this bridge has become one of the most famous landmarks in Birmingham.
Benches are littered all over the Park, so you can rest on any of them if you get tired. There is a dripping sound from the creek that sounds so relaxing to the ears; you can enjoy listening to it if you sit here at the creek.
The scenery of the Park is stunning. You will discover some footbridges that lap over the creek.
Also, a part of the Park has a train-themed area where you can bring your kids to play.
Additionally, the Park has trails used for mountain biking and road biking.
Address: Ross Bridge Pkwy, Hoover, AL 35226, United States
4. Andy's Farm Market & Garden Center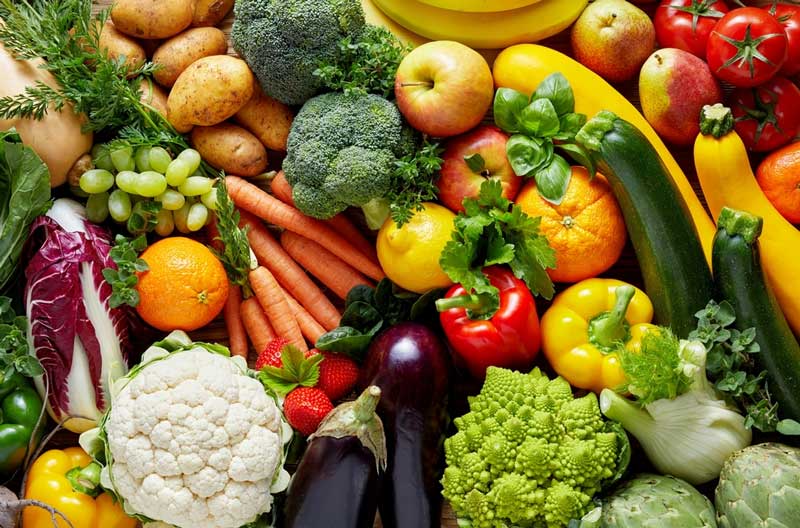 Andy's Farm Market & Garden Center, which opened in 1997, is owned by Andy and his wife, Tricia.
The services offered by the couples are landscaping designs and reviving gardens. The Garden's nursery has several types of flowers and plants.
The market also offers shrubs, plants, and trees to people. They also sell materials that will help these plants grow healthy.
The products in the store are obtained from various local farmers. They have about 40-50 staff for the entire year.
The store's selling products that bring people back to the shop are their tomatoes, silver queen maize, and Chilton County peaches.
The business arrangements between Andy and the different farmers have made them develop a solid relationship.
Address: 124 Mars Hill Rd, Hoover, AL 35244, United States
5. Black Creek Mountain Bike Park
Visiting Black Creek Mountain Bike Park should be on your list of fun things to do in Hoover, AL, especially if you love mountain biking.
This Bike Park opened in June 2019 along the stadium trace parkway opposite the Lake Wilborn community.
The Park's land features a 5-mile trail and trails for bikers at different levels, so whether you are an expert or a novice, there's something for you.
The Mountain Bike Park is designed only for bikes, so you can't bring your vehicles or dirt bikes. Also, pets are not allowed here.
This destination is perfect for people who dislike crowds as only a few people are seen in the Park.
Each person has an average of 49 minutes to complete a course in the Park.
Address: Hoover, AL 35244, United States
6. Sertoma Park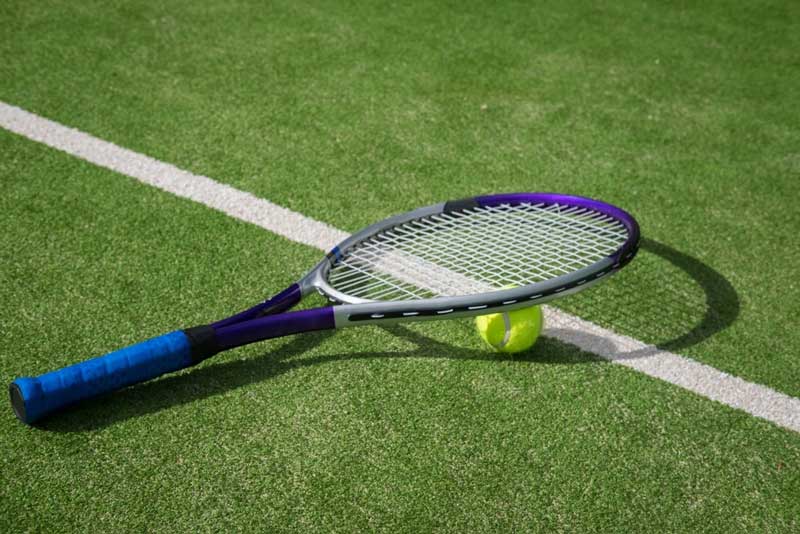 Sertoma Park is no doubt one of the minor parks in the city, but it will do its fair share of creating fun memories for you when you visit.
The 4-acre Park lies behind Green Valley Elementary School, featuring picnic tables, an extensive playground, four tennis courts, and restroom facilities.
You can have a picnic with your friends or use the sports facilities in this public Park.
Address: 3201-3299 Thornton Dr, Hoover, AL 35226, United States
7. Moss Rock Preserve
This nature preserve is a 349- acre tourist attraction with plenty of waterfalls, wildlife, forest reserve, streams, outcropping, and animals.
If you love climbing, it will please you to know that there is a place called the boulder fields in Moss Rock Preserve that you can climb.
The boulders in this place are constantly surrounded by people of different abilities who like to climb.
The stunning picture created by the preserve when the waterfall pours is a sight to behold. The pour is the heaviest during winter and in the months when rain falls the most.
The preserve also has 12 miles of trails that are used for hiking. People use these trails to get a closer view of the Moss Rock Preserve.
You don't need to pay money to access Moss Rock Preserve. Moss Rock Preserve is one of the best places to visit in Hoover, AL, especially for nature enthusiasts.
Address: 617 Preserve Way, Hoover, AL 35226, United States
8. New Life Art Gallery
Exploring this tourist attraction is one of the best things to do in Hoover, AL, especially for art lovers. The works of Daniel A. Moore are showcased in the New Life Art Gallery.
Artist Daniel A. Moore is famous for his works involving the documentation of significant sports events.
His technique involves using oil paints, canvas, and brushes rather than the mainstream sports pictures made with computers.
His works have been sold within and outside of the country.
Aside from Daniel A. Moore's extensive collection of oil paintings, the gallery makes customized frames for all kinds of objects.
Address: 3600 Lorna Ridge Dr, Hoover, AL 35216, United States
Are you planning a road trip to Alabama? Here is a guide on things to do in Tuscaloosa, things to do in Daphne, and things to do in Dauphin Island for a fun trip.
9. Hoover Met Complex
The Hoover Stadium, also known as the
Hoover Met Complex
, lies in the Birmingham Hoover urban area.
This stadium is used to hold soccer, beach volleyball matches, and football. The stadium is also used to hold seminars and concerts.
Also, the SEC baseball tournament and Hoover high school football used the stadium to hold the event.
You can bring your kids to the stadium; they have lots of activities, like zip lines.
Address: 5500 Stadium Trace Pkwy, Hoover, AL 35244, United States
10. The Library Theatre
Are you looking for what to do in Hoover, AL? Catch a performance at The Library Theatre.
The Library Theatre is a famous art venue for dances, musical performances, and more. The city of Hoover and the friends of the Hoover public library sponsors this Theater.
The plays in this Theater have been shown in various parts of America, and most of the musical talents boast Grammy awards.
The musical concerts in the Theater are usually 90 minutes, while the plays run for 150 minutes. In addition, people are allowed to interact with the entertainers after the show.
Address: 200 Municipal Dr, Hoover, AL 35216, United States
11. Front Porch Restaurant
Front Porch Restaurant was built by two friends who are also members of the community. The goal of opening this restaurant was to create a relaxing environment where the locals could enjoy a good meal with their loved ones.
The restaurant was opened in 2016 and became immensely popular among the community members.
Front Porch Restaurant gives off a friendly and homely vibe, and the meals are fantastic and fresh; it's no wonder this place is popular among the locals.
Additionally, they have a healthy menu for kids to satisfy them. Some foods on the menu include pecan-crusted chicken, Mahi-mahi, shrimp and grits, and Kobe ground beef meatloaf. A few dessert options are salted caramel chocolate cake and banana pudding.
Address: 2301 Grand Ave #109, Hoover, AL 35226, United States
12. Ross Bridge Golf Course
Don't hesitate to check out this Golf Course if you're wondering what to do in Hoover, AL. The longest course in the world is the Ross Bridge Golf Course, built in 2005. The Ross Bridge is carved into the rolling terrains of Shannon Valley.
The Golf Course has plenty of tees for golf players of all levels, and in 2019, it was named the top golf resort in North America by GOLF magazine. But golf digest editors have become partial to the destination for the last four years.
Ross Bridge Golf Course features a waterfall dropping 80 feet between the 9th and the 18th green. There's also a gristmill in the waterfall that represent the story behind the old mining location.
Another amazing but challenging feature about these holes is that there is no signature hole, but it is believed to be eighteen.
Address: 4000 Grand Ave, Hoover, AL 35226, United States
13. Lover's Leap
This tourist attraction is one of the romantic places you can visit with your partner. The site is made up of gigantic limestones that stick out over the valley.
Lover's Leap has been a muse for some romantic poems and a popular site for lovers since 1827.
You and your spouse or partner should visit and enjoy the gorgeous scenery and landscapes. You can also carve inscriptions on the prominent stone here and read the ones written by other couples that have visited the place.
It is also nice to have a picnic and take stunning pictures.
Address: 588 Shades Crest Rd, Hoover, Al 35226, United States
14. StarDome Comedy Club
If you are looking for a place to get a good laugh, visiting StarDome Comedy Club is a must-do for an unstoppable tear-jerking moment.
StarDome Comedy Club is one of the best clubs in the US, featuring stand-up comedy. The Club began in 1983 as a traditional comedy club.
One of the fantastic things about the Comedy Club is you will get comfortable seats and be served good food simultaneously.
When you visit this Comedy Club resembling the Las Vegas showroom, you will be highly entertained; in addition, have a good meal and a refreshing drink.
Address: 1818 Data Dr, Hoover, AL 35244, United States
15. Hoover Historical Society Folklore Center
Among the best places to visit in Hoover, AL is the Hoover Historical Folklore Center.
The Hoover Historical Society Folklore Center is a non-profit organization established in 1997. The purpose of establishing this Center was to teach children about the settler's life in Alabama.
The Center is situated on the campus of Bluff Park Elementary School. The Folklore Center is a two-story log cabin, the oldest structure in Hoover.
This log cabin, Stinson old place, is the central point of the Hoover Historical Society Folklore Center.
Initially, the cabin was located in rural Shelby county. Hugh Acey Mack Stinson built it in the 1840s; more than three generations of the Stinson family lived here till 1946.
The house features a spinning wheel, cooking utensils, rocking chairs, a churn, and a rope bed. Some of these items were provided by the Hoover Historical Society members and the city of Hoover.
There are also buildings outside the Center, including a corn crib, smoke house, spring house, watering trough, and a plumbing mill.
Address: 2020 Valleydale Rd, Hoover, AL 35244, United States
Planning a trip to Alabama, don't miss our checklist of fun things to do in Foley, things to do in Fort Payne, and fun things to do in Fort Morgan.
16. Veterans Park
The Veterans Park was constructed in 2007 to commemorate the fallen Hoover soldiers. The 82 acres Park is situated on valleydale road opposite Spain High School.
This 5k cross-country Park features two pavilions, a couple of playgrounds, and three beach volleyball courts. A trail for walking and running, an acre pond, and a four-acre lake surround the Park. You will also find restrooms and parking spaces in this place.
The Park is open daily from morning till evening and is available to everyone. Some of the activities that can be done in the Park are picnicking, jogging, walking, and watching movies.
The Hoover Hayride Family Night and Hoover Day are held annually in the park. These events are known for drawing many people to the Park. The Park also has sporting events for Spain Park School and Hoover High School.
The Veteran Park also features swings and slides. Some of the swings are okay for babies and children with disabilities.
Address: 4800 Valleydale Rd, Meadowbrook, AL 35242, United States
17. Patton Creek Shopping Center
Patton Creek Shopping Center is one of the popular shopping malls in Hoover, AL. It is located opposite Riverchase Galleria. The shopping mall was established in the summer of 2004.
The 600,000-square feet Shopping Center offers entertainment, designer stores, fashion stores, restaurants, and a health and fitness section.
Regardless of your reasons for going to the mall, whether for shopping or sightseeing, it's still a fantastic place to visit.
Address: 4445 Creekside Ave, Hoover, AL 35244, United States
18. Riverchase Galleria
Shopping is a must when you are on vacation, and this shopping mall is the best place to go.
The Riverchase Galleria was established in 1986. it is the 43rd largest shopping mall in the United state of America. It is also the largest shopping mall in Alabama.
This tourist destination has over 150 retail shops. It features restaurant shops, lifestyle and fashion shops, and entertainment shops. Some of the fashion shops you will find include Victoria's Secret and Forever 21.
The Riverchase Galleria also has a LEGO store; you can bring your kids there. Some of the services that the mall offers its customers are comfortable seating areas, cart rentals, mobile charging areas, and free WiFi.
Address: 2000 Galleria Cir, Hoover, AL 35244, United States
19. Painting With A Twist
Painting With A Twist offers people an opportunity to discover their creative side. You don't have to be a professional artist to mix colors and create a stunning piece.
This fun place was created by Cathy Deano and Renee Maloney, establishing the first studio in New Orleans.
This destination's essence was to temporarily establish a creative outlet for people to escape their everyday stress.
Workshops are held every day of the week for people to participate in, and local artists and instructors supervise the people's paintings while they sip their wine.
This outing combines fun, art, and wine, making it a good option for a night out and a one-of-a-kind type of entertainment. Painting in this destination is one of the fun things to do in Hoover, AL.
Painting With a Twist which is said to be a fun art, is also an activity that is suitable for a date or an exciting activity with your family.
Address: 701 Doug Baker Blvd Ste 106, Hoover, AL 35242-2005, United States
20. Wild Flower Park
This tourist attraction is a public park widely used by community members.
This peaceful and stunning Park features two big playgrounds, an outdoor basketball court, walking tracks, a restroom facility, and a parking lot.
The Park is an excellent spot to chill with your loved ones, have your kids play around, and have a nice picnic on the field.
Also, it is a safe space, so you don't have to worry about robberies or other criminal activities.
Address: 2000 Wild Flower Dr, Hoover, AL 35244, United States
21. Jubilee Joe's
Craving for outstanding seafood in Hoover, AL? Then pay a visit to Jubilee Joe's. This restaurant, which opened in 2004, was initially a project for a marketing class.
Although the plan was to build a seafood market and a restaurant simultaneously, it had to start as a seafood market before adding the restaurant section.
You will find an original style of Cajun cooking here. The food is made from quality and fresh seafood products.
The recipes used at Jubilee Joe's are obtained from local products; this is one of the features that makes the restaurant unique and authentic.
Some famous meals on their menu include seafood gumbo bayou bowl, Cajun crawfish platter, crab cake shrimp Alfredo and blackened gator bites.
Address: 5190 Medford Dr. Ste 114, Hoover, AL 35244, United States
22. Twin Peak Hoover
This sports bar lies at Patton Creek Center. It is a good place to visit for people who love sports since it displays different sports on 65 HDTV.
This chic decorated restaurant shows games like football, basket, and baseball. The restaurant's beauty is that while you fill up with a nice meal, you can watch your preferred team play.
Their drink menu is diverse enough to satisfy the needs of everybody in the restaurant, so you don't have to worry about disliking the drinks served there. Their craft beer is delightful as well.
Some food on their menu includes battered chicken tenders, burgers, and chicken wings. You will also discover that the staff is polite and welcoming.
Address: 4330 Creekside Ave, Hoover, AL 35244, United States
23. Bonefish Grill
Another Seafood restaurant worth visiting is the Bonefish Grill, located in the center of Hoover.
This restaurant offers a variety of delicious meals like the Bange Bang Shrimp, Swordfish, and prime rib steak. It also provides hand-made cocktails.
The staff at the restaurant are civil towards the customers.
Since the restaurant is not usually crowded, it is an ideal location for dinner with a partner or family.
Although the meals in the restaurant are pricey, you won't regret your decision to dine at Bonefish Grill.
Address: 3430 Galleria Cir, Hoover, AL 35244, United States
24. Loch Haven Park
If you are in Hoover with your dog, do well to bring it to Loch Haven Park.
Loch Haven Park is a dog park. The Park has a fenced section where dogs can be without a leash. It has sections for large and small dogs.
Loch Haven Park features a 0.4-mile walking track, a canine obstacle course, a vast recreation area, and a covered picnic pavilion.
You can also bring your family to have lunch on the field or watch your pets play around the Park.
Finally, Loch Haven Park has a brook from which dogs can drink if they get thirsty.
Address: Loch Haven Dr. Hoover, AL 35216, United States
Have more time in Alabama? check out our list of things to do in Montgomery, things to do in Decatur, and things to do in Guntersville for a memorable vacation.
Plan Your Trip to Hoover
Hoover offers various activities for singles, couples, and families. It provides locations for shopping, meals, accommodations, and art.
It also provides outdoor fun like hiking, biking, picnicking, wildlife viewing, etc. Hoover is a great vacation destination for the whole family.
A remarkable adventure awaits you in this beautiful city.