In search of the best and fun things to do in Florida Panhandle?
Florida Panhandle lies in the northwestern area of Florida, United States. It is a strip of land of about 200 miles, lying between Alabama and Georgia.
The Panhandle is famous for its white sand beaches and emerald waters that face the Gulf of Mexico. Florida Panhandle cuts across four regions and nine cities.
The regions include Emerald Coast, Forgotten Coast, Middle Florida, and West Florida. The cities include Tallahassee, Mariana, Destin, Apalachicola, Pensacola, Fort Walton Beach, Panama City Beach, Navarre, and Perdido Key.
There are numerous attractions and quaint beach homes in this extensive location.
Some famous attraction sights are the Florida Lighthouses, National Naval Aviation Museum, Alfred B. Maclay Garden State Park, Big Bend Scenic Highway, Henderson Beach State Park, and Santa Rosa Beach.
Are you looking for places to explore in Florida Panhandle? Here are the top things to do in Florida Panhandle.
Things to Do in Florida Panhandle
1. Santa Rosa Beach
The Beach is located along the Emerald Coast, stretching 26 miles Northwest of the Coast. The Beach is one of the 16 distinct beach neighborhoods in South Walton County, unique to its traditions, charm, and visual style.
The community has an array of luxury beach houses and an artist colony known as Gulf Place. The Beach also provides several entrances to the Washington State Forest.
South Walton is known for its natural beauty, turquoise waters, and sugar-white sand beaches. According to Travel and Leisure magazines, it is one of the Best Beaches on Earth.
It is the largest Beach geographically in South Walton, bordering both Choctawhatchee Bay to the north and the Gulf of Mexico to the south.
The Beach offers many activities, including shopping, dining, lounging, and paddle boarding.
Address: Florida, United States
2. Blackwater River State Park
One of the best things to do in the Florida Panhandle is kayaking at Blackwater River State Park. The Blackwater River State Park has 590 acres of land, which consist of swamps and woods.
The Blackwater River is one of the purest sand-bottom rivers in the country. It is famous amongst campers, swimmers, canoers, kayakers, and fishermen.
The Park has 30 campsites, two nature trails, and multiple picnic areas. A memorable experience awaits you and your family at this destination; you won't regret visiting.
Address: 7720 Deaton Bridge Rd, Holt, FL 32564, United States
3. Fort Pickens
One of the most unique, ancient structures in the Florida Panhandle is the Fort Pickens; it has been in existence since the early 19th century. It lasted through the Civil War and Indian Wars.
Presently, the Fort serves as a historical attraction location for tourists, academics studying history, and individuals looking to take a stroll in the Fort's past.
In the structure, you will find gun batteries, cannons, and the sizeable pentagonal Fort safely kept and unspoiled for visitors and tourists.
The Fort's camping grounds are famous among campers for their nearness to the Beach.
The general atmosphere of the Fort is enjoyable.
Address: 1400 Fort Pickens Rd, Pensacola Beach, FL 32561, United States
4. St. Andrews State Park
St. Andrew State Park is a tourist attraction site on the Emerald Coast, on about 1,200 acres. The land is filled with sugar sand beaches and forests with tiny trees.
As a result of previous military activities, the site was left untouched by developers, resulting in very few modern facilities and more untarnished forests.
The site has a long area of preserved coastline, thus making it quite relaxing for beachgoers who want to enjoy the peaceful natural atmosphere.
Since camping is one of the most popular activities in the Park, it's advised to make early reservations for a spot.
Some other activities to participate in may include water activities like parasailing, surfing, scuba diving, and swimming.
Address: 4607 State Park Ln, Panama City, FL 32408, United States
5. Pensacola Beach
Pensacola Beach is one of the best places to visit in Florida Panhandle. Pensacola Beach is a beautiful site on the barrier islands of the Emerald Coast. It is arguably one of the most iconic beaches in Florida.
Some things to do here include sunbathing, water-related sports and activities, and taking advantage of the scenery to create beautiful photographs.
There's also a gulf pier, constructed about 1,471 feet into the gulf. Pensacola Beach is a great spot to fish and watch the dolphins play nearby.
Address: 41 Fort Pickens Rd, Pensacola Beach, FL 32561, United States
6. Apalachicola National Forest
A fabulous Florida Panhandle destination is the Apalachicola Natural Forest. Interestingly, this Forest is the only national Forest in Florida.
The Forest encircles an area of 632,890 acres, consisting of swamps, southern conifer forests, sandhills, and floodplain forests.
Due to the floral diversity in the Forest's habitat, many native animals such as black bears, foxes of various species, and alligators have made homes out of the Forest.
In addition to witnessing the wildlife in the Forest, you can go camping and hiking in the area. Also, game hunting is allowed under specific terms and conditions.
Address: FL-12, Sopchoppy, FL 32358, United States
7. Alfred B. Maclay Gardens State Park
The Alfred B. Maclay Garden State Park is one attraction that attracts crowds in Florida Panhandle.
The site has a botanical garden encompassing over 1,176 acres. One of the historical attractions on the site is the Killearn Plantation, which displays the region's colonial history and African American heritage.
There's also a landscaped garden and a forest in the Alfred B. Maclay Garden State Park.
There are also numerous plant species, including native camellias, azaleas, Florida anise, bald cypress, and sago palm.
Address: 3540 Thomasville Rd, Tallahassee, FL 32309, United States
8. Tallahassee Automobile Museum
The Tallahassee Automobile Museum is a hub for all who love vintage cars. This Museum, a private facility owned by Tallahassee-based businessman DeVoe L. Moore, consists of a collection of American cars.
The facility houses 160 vehicles that look like new automobiles because of how polished and clean they look.
Some of the cars on display include; Deloreans, Ford Model Ts, and Kayser Darrin Roadster.
Other items available in collections are Steinway grand pianos, boating memorabilia, and golfing equipment. These items are also as expensive as the automobiles.
Address: 6800 Mahan Dr, Tallahassee, FL 32308, United States
Florida holds quite some fun attractions and activities, explore some of its fun cities, here are guides on Delray Beach , Cape Canaveral, Coconut Grove, and Crystal River.
9. Okaloosa Island
Okaloosa Island is home to the famed Destin West Beach and Bay Resort, just south of Fort Walton Beach, Florida. There is an array of activities on the Island for the whole family coming here on vacation.
The Island is known for its white sugar sand beaches, emerald green waters, and several activities and attractions for the whole family.
A tour around the Island may leave you with discoveries; you can access the entire Island through the help of Destin West Vacation Rentals.
The Island is between Choctawhatchee Bay and the Gulf of Mexico. The Beach hosts various water-related activities, like deep-sea fishing, jet skiing, stand-up paddleboarding, kayaking, cycleboating, and many more.
As you're looking for what to do in Florida Panhandle, ensure to visit this exceptional attraction.
Address: 1450 Miracle Strip Pkwy SE, Fort Walton Beach, FL 32548-6800, United States
10. Emerald Bay Golf Club
The Emerald Bay Golf Club course is a well-manicured 18-hole course stretching across the Emerald coast.
Sports lovers frequent the Golf Club worldwide, arguably the most visited golf facility in Florida Panhandle.
Golf enthusiasts will find the scenery very appealing, as the view of rolling hills and the Choctawhatchee Bay twinkling far away are eye-catching.
The Emerald Bay Golf Club also has a popular restaurant known as "the Grille," so you should check it out when you have had enough golfing for the day.
The Grille provides a comprehensive menu of Southern and Florida best meals, which you can enjoy inside the restaurant or outside on the shaded porch.
Address: 4781 Clubhouse Dr, Destin, FL 32541, United States
11. ZooWorld Zoological Park
Exploring the ZooWorld Zoological Park is one of the fun things to do in Florida Panhandle, offering you an up-close wildlife experience.
The ZooWorld Zoological Park in Florida, spanning five acres of land, is home to over 260 animals. Here the animals are given the necessary care and attention they require to thrive.
You can pet and feed the animals. Some of the animals include tapirs, lemurs, giraffes, etc. Visitors can also engage in axe throwing.
Address: 9008 Front Beach Rd, Panama City Beach, FL 32407, United States
12. Race City
Visiting Race City is one of the fun things to do in Florida Panhandle. The attraction offers a Go-Kart race, which is one of the favorite family-friendly activities in Panama City.
The race track, roller coaster rides, and arcades are part of the many thrilling features of the amusement park.
The fastest, tallest, and most elevated Go- kart tracks in Race City are among the unique features that attract a massive crowd of people.
The indoor miniature golf course is worth trying if you are more into quiet and calming activities. It has a fantasy-themed 9-hole course that you can play on.
The attraction has a large mega arcade that covers an area of 10,000 square feet, offering different games you can play for as long as you want.
Address: 7125 US-98, Panama City, FL 32407, United States
13. National Naval Aviation Museum
Check out the National Naval Aviation Museum if you are a history lover.
The National Naval Aviation Museum, situated in the naval air station, Pensacola, Florida, and formerly known as the National Museum of the Naval Aviation, is a military and aerospace Museum.
The Museum aims to select, collect, preserve, and display memorable items representing Naval Aviation's growth and development.
Visitors will also find spacecraft used in a prior expedition to space, still very well protected.
There are also grand planes hanging inside and mounted outdoors. Other attractions aside, the airplanes include a library and flight simulators.
Address: 1750 Radford Blvd, Pensacola, FL 32508, United States
14. Henderson Beach State Park
If you desire a tan while on vacation, Henderson Beach State Park will provide that and more for you.
This Beach with a spectacular view is three-quarter mile-long and encircles 208 acres.
The site has only seen a few developments because it has been under the state's protection, making it a location for all those looking to escape the crowd and buzz of their daily life.
Henderson Beach offers visitors a place for peaceful strolling, relaxation, and camping. Adventure-seeking fellows looking to explore the Forest and climb dunes will find this destination great.
Lastly, the gulf's warm waters make it perfect for taking baths if you suddenly have the urge to immerse yourself in the water.
Address: 17000 Emerald Coast Pkwy, Destin, FL 32541, United States
15. Tallahassee Museum
One of the best places to visit in Florida Panhandle is the unique Tallahassee Museum.
A unique feature of this Museum is that you will learn about the history of this region by touring outside the Museum. Although this Museum has exhibits inside the house, most of them can be found outside.
Another interesting feature of the Museum is the Tree-to-Tree adventures; here, you can tour the entire Forest on a suspended bridge hanging on branches high above the ground.
You will also find areas where rescued animals such as red wolves, black bears, and varieties of snakes live.
There's also a wooden walkway that leads to a lake surrounded by bald cypress trees.
Address: 5140 Woodville Hwy, Tallahassee, FL 32305, United States
Planning a road trip in Florida? check out our list of things to do in Treasure Island, things to do in the St. George Island, and things to do in Jacksonville Beach for a memorable Florida road trip.
16. Silver Sands Premium Outlet
The Silver Sands Premium Outlets is in Miramar Beach along Northwest Florida's Gulf Coast. It is home to over a hundred designer brands and named outlet stores, including Disney store Outlet, Columbia factory store, Ralph Lauren Factory Store, and more.
Silver Sands Premium Outlet is one of Florida's most popular shopping destinations. Shoppers can find a variety of shops with items ranging from women's apparel and accessories to housewares and sporting goods.
The shopping mall is off US Highway 98, one mile west of Sandestin Golf and Beach Resort.
The mall features covered sidewalks, lush landscaping, and a children's play area.
There is a comprehensive list of delicious dining options and cafeterias ranging from sit-down venues, including Carrabba's Italian Grill, to fast grab-and-go options, such as Panera Bread and Auntie Anne's Pretzels.
Address: 10562 Emerald Coast Pkwy W, Miramar Beach, FL 32550, United States
17. Ponce De Leon Springs State Park
This Park was named after Ponce De Leon, a Spanish conquistador connected to the history of the fountain of Youth.
Although the Ponce De Leon Springs State Park does not have the fabled healing waters, the 386-acre sight includes a crystal clear light-blue Spring enclosed by bald cypress trees.
The Park was created to prevent the site from advancement and environmental pollution activities, particularly to maintain the Spring's natural quality.
The temperature of the Spring is 68°f all year round. When you visit, don't miss out on a chance to dip in the Spring.
You should also take a tour around the rest of the Park and explore its natural habitat, as it's one of the best things to do in Florida Panhandle.
Address: 2860 Ponce De Leon Springs Rd, Ponce De Leon, FL 32455, United States
18. The Village of Baytowne Wharf
The Village is along the shores of Choctawhatchee bay, Northwest of Florida; the Village features an array of boutiques, eateries, galleries, and nightlife coupled with a jam-packed schedule of outdoor festivals and special events enjoyed by the whole family.
The events held here are one of the most unique and ever-changing aspects of entertainment.
The events range from face painting and Halloween costume contests to Christmas Lights Festival. There are also various food and beverage events like wine, Barbecue, craft, and local beer festivals.
You can also find a variety of small-scale music festivals. As a music lover, you'll find it quite interesting watching artists play different styles of music all in one day or over a weekend.
The Village also has a fantastic diner known as Hartell's Diner. It is a classic-style diner with a wide range of enticing confectioneries, local sea foods, and excellent live music performances.
Address: Florida 32550, USA
19. Gulfarium Marine Adventure Park
The Gulfarium Marine Adventure Park was created to allow people to come up near aquatic animals, especially dolphins. So if you are a fan of dolphins, don't hesitate to visit this great establishment.
This site, located in Fort Walton Beach, offers day-to-day animal shows, marine life exhibits, encounters with animals, and other activities.
Some of the most exciting activities include seeing dolphins swim and do tricks, playing with seals, and watching the great sea rays glide peacefully.
Address: 1010 Miracle Strip Pkwy SE, Fort Walton Beach, FL 32548, United States
20. The Zoo Gallery
From its inception in 1979, The Zoo Gallery was established to promote American artists, provide products of exceptional quality, and excel in outstanding customer service.
This Gallery features handcrafted pottery, unique jewelry, limited edition prints, handmade furniture, recycled metal, artisan glass, award-winning t-shirts, wearable art, and cards & books.
In Emerald coast, the Zoo Gallery stands out as the only shop with the most unconventional finds.
You will find that particular item to give that special someone easily here. The artifacts are unique as the ambiance of the store.
Shopping here is a new experience for Florida Panhandle visitors. The experience enriches all visitors, whether you're just browsing or buying a new item.
The Zoo Gallery continues to attract shops near and far from the globe.
Address: 89 Hotz Ave, Santa Rosa Beach, FL 32459, United States
21. Destin Harbor Boardwalk
The Boardwalk in Destin Harbor is a hub for many seeking to spend time in the water environment.
Since its creation In 2012 by property owners around the harbor, it has gained recognition from visitors worldwide.
It offers easy access to more than 150 fishing and recreational boats available for hire. The harbor also features several shopping centers, restaurants, and other water activities.
The Destin Harbor Boardwalk is currently the center of activity here in Destin, Florida. Destin Harbor's Boardwalk spreads nearly a quarter mile along Destin Harbor's serene waters.
The Destin Boardwalk extends into a section known as the HarborWalk Village. There are always activities to do in the HarborWalk Village.
Address: 102 Harbor Blvd, Destin, FL 32541, United States
22. St. Marks National Wildlife Refuge
St. Mark is one of the oldest wildlife refuges in the United States. It was established in 1931 and primarily used as winter ground for migrating birds.
It spans 68,000 acres of land between Wakulla, Jefferson, and Taylor Counties in Florida.
The Refuge also features several Gulf of Mexico coastal habitats like saltwater marshes and islands, tidal creeks, and the estuaries of seven northern rivers of Florida.
The Refuge is a 'gateway site' for the Great Florida Birding Trail. Animals in this habitat include the black bear, bobcat, otter, raccoon, fox, coyote, amphibians, alligator, snakes, and many different species of birds, including wading birds, shorebirds, waterfowl, and raptors.
The Refuge also offers a wide range of subjects and inspiring settings for visual artists in several fields. You will surely have an exciting time here if you're wondering what to do in Florida Panhandle.
Address: 11950 Tram Rd, Tallahassee, FL 32311, United States
23. Grand Boulevard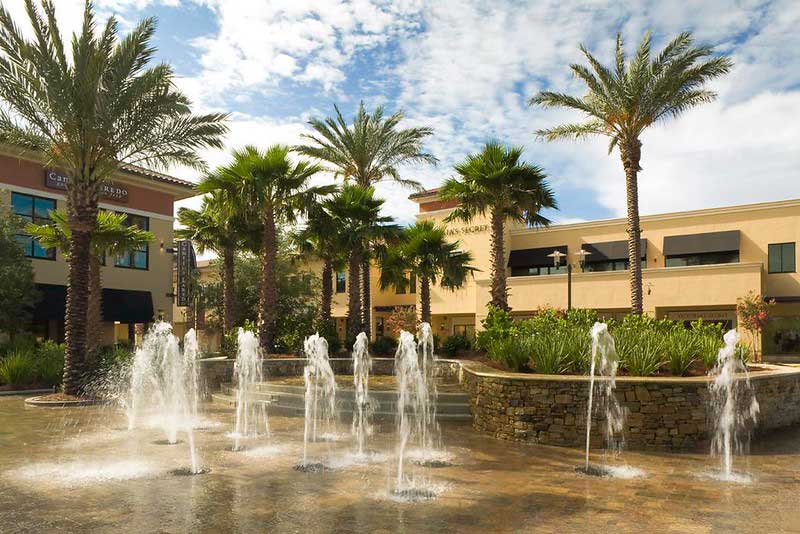 The Grand Boulevard is one of the first choice lifestyle destinations for visitors and residents of Florida's Gulf Coast.
The Grand Boulevard is a beautifully designed facility with an astonishing landscaped Town Center, which includes an outdoor green and state-of-the-art movie theater and an Ovation Dining Club theater.
The architectural design of the Grand Boulevard offers a broad lifestyle experience with easy access to a wide range of exclusive shopping and dining options, professional services, corporate offices, lodging, and entertainment.
Address: Florida 32550, United States
Explore more cities in Florida, check out our list of things to do in Bonita Springs , things to do in Key Biscayne, and things to do in Lake City for a fun time
Plan Your Trip to Florida Panhandle
Florida Panhandle is a famous destination, and every year, tourist troop in to have the best time. The beaches, parks, and recreational facilities offer fascinating adventures you can't afford to miss.
Our well-curated list will help you have a great time in this renowned location. Start planning your trip to Florida Panhandle.