In search of the best and most fun things to do in Corvallis, OR?
Corvallis, Oregon, is perched in the center of the Willamette Valley and is a city known for its incredible beauty and charm.
Visitors can enjoy its natural areas, iconic parklands, and hiking trails. It has an institution known as the Oregon State University, ranked number 2 because of its Forestry program; this notable success can be linked to its living laboratories.
The city is also involved in local farm produce, which makes it the perfect destination for visitors and locals alike, most especially for the eateries that prepare incredible dishes that are organic, handcrafted, and use local sources for ingredients.
This destination is known to be a "Tree City USA" as it has green spaces and 47 public parks managed by the city. Be sure to visit and enjoy the many adventurous opportunities this destination has to offer.
Here is a list of the top things to do in Corvallis, OR to help you plan your trip to this awesome place.
Things to Do in Corvallis, OR
1. Irish Bend Covered Bridge
The Irish Bend Covered Bridge was built in 1954 and was initially designed to spread through the entire Willamette Slough Monroe. The National Register of Historic places acknowledged this destination in 1979.
This acknowledgement was done before the bridge got entirely dilapidated. The bridge's current condition results from a reconstruction fully sponsored by Bendy County and the Bend Advisory Committee.
The bridge elevation is 60 feet and was constructed using the Howe truss style. The bridge forms a considerable part of the history of the Oregon State University and farm research center beside the oak and is often visited by people throughout the year.
This is one of the top attractions in Corvallis, do plan to see this attraction during your trip to Corvallis, Oregon.
Address: SW Campus Way Bike Path (OSU Campus), Corvallis, OR 97330
2. Jackson-Frazier Wetland
The beautiful Jackson Frazier Wetland encompasses a landmass of 147 acres well maintained and protected and is a huge attraction in this city.
This destination is surrounded by different habitats, making it a home for many local species. The park consists of wetland prairie forests, shrubland sections where small mammals, reptiles, and birds live together, and the cattail marshes.
You can tour the environment perfectly and explore the numerous wildlife using the wooden 3,400-foot boardwalk. Be sure to look for signage that gives detailed information about a particular area and the park's history.
One of the many most adopted activities by visitors is bird watching, so be sure to come with your binoculars or cameras to take good photos of your favorite species you get to see.
Address: 3600 NE Lancaster St, Corvallis, OR 97330, United States
3. Corvallis Fall Festival
In the autumn season, the colorful Corvallis Fall Festival kicks off properly. The event was founded to promote the indigenous art scene but became a popular event in the Pacific Northeast.
Many artists from neighboring towns and cities come together in Corvallis, Oregon, to display their artworks; this activity is carried out on the second last weekend of September. Over 170 looks are available, showcasing fantastic and lovely handcrafted works.
You will be able to see various paintings, jewelry, artisanal furniture, sculptures, glassworks, and numerous other classic items. The festival also features street dance performances, the Fall Festival Run, where all and sundry are implored to be part of it, and the musical concerts
If you intend to be part of this magnificent and scintillating event, be sure to visit during the beginning days of Autumn.
Address: 650 NW Monroe Ave, Corvallis, OR 97333, United States
4. Chip Ross Park
The Chip Ross Park is located close to the McDonald -Dunn Forest; here is a tranquil destination perched on the north shoreline of Corvallis city.
This destination consists of forested areas, making it more of an untapped area with few modern-day amenities. However, the park is a great place to leave the noisy city and have a good time with nature.
The most important feature to look out for when in the park is the looping trails that take you to the peak of a forested hill. In this place, you can have a good overlook of Corvallis and its neighboring communities.
Apart from the bird's eye view, the mountain also provides visitors with chances to witness wildlife due to its prairie habitat.
Address: NW Lester Ave, Corvallis, OR 97330, United States
5. Bald Hill Natural Area
Another important place to visit to enjoy nature and the vast greenery space is the Bald Hill Natural Area. This destination covers a landmass of 284 acres, causing it one of the biggest parks in Corvallis if the expansive forest is not included.
The landscape to meet here is rough and untapped woodlands, and this destination offers nature lovers an adventure of a lifetime. Mountain bikers can enjoy a ride on the rugged trails, and there are fewer rough paths for casual hiking and horseback riding.
As you tour the area, you will find different kinds of habitation, including mixed forests, oak savanna, and wetlands.
These habitats are places of abode for native plants and animals, including gray squirrels, an endangered plant known as the Willamette daisy, woodpeckers, and bluebirds.
Bald Hill Natural Area is an interesting attraction with some of the top things to do in Corvallis, OR.
Address: Oregon, United States
6. Oregon State University
A visit to the Oregon University is worth it as the University is a huge attraction and has a great history. Since it started operations properly in 1865, it has grown over the years to become a notable agricultural institution.
The institution is widely known to be a general research center that offers quality foreign education to students from more than 100 countries.
The university alumni are much involved in the institution's growth by introducing the computer mouse and the artificial heart valve. This earnest contribution has made the university widely acknowledged globally as part of the top 1% of institutions.
Address: 1500 SW Jefferson Way, Corvallis, OR 97331
7. Towns Ciderhouse
For beer lovers, one of the best things to do in Corvallis, OR is to visit the Ciderhouse, which is one of the city's largest craft cider producers. This destination was established due to the formidable friendship that led to the technology of using seasonal fruits to produce a unique and classic cider.
This company is acknowledged in the community and organizes a yearly harvest party. It also hosts promotions and Brewfest throughout the year.
There are 14 rotating ciders in their Taproom and cider flavors that visitors can enjoy in their serene and lovely environment. The cider house also has options for dinner, so you can bring your partner along to have a romantic evening.
Address: 33930 SE Eastgate Circle, Suite E, Corvallis OR 97330, P
8. Peavy Arboretum
The Peavy Arboretum is one of the most treasured attractions in this area. This destination helped to shape tourism for nature lovers through outdoor education.
The atmosphere to meet here oozes the presence of the Kalapuya residents in their many lithic scatters and is proof that shows the continual burning in this mixed forest.
This destination is an internationally recognized institution and is used by students of the Oregon State University for forestry research.
The Arboretum is available for all and sundry, and guests can have a good time hiking on any of the many trails that spread throughout the forested mountain or go picnicking at the beautiful pond.
Address: NW Peavy Arboretum Rd, Corvallis, OR 97330,
Planning to explore Oregon? Get the best of attractions and activities in Laredo, Beaverton, and Gold Beach for a fun vacation.
9. Siuslaw National Forest
If you are a nature lover, one of the fun things to do in Corvallis, OR is to visit the Siuslaw National Forest. The forest connects with the seas and has a perfect natural beauty coupled with forested trails that cut through the wilderness and waterfalls rounded by the western hemlock and Sitka spruce.
A perfect overlook can be seen from the peak of Oregon's Coast Range, and tourists can enjoy lovely views of waterfall mountains from Mary's Peak and the Pacific.
There are different excellent activities to be part of, and the one way to discover this is by being part of the beach hiking, being part of the ranger-led programs, and even going picnicking and camping.
The ecosystem to meet here in the Oregon Dunes National Recreation Area is lovely; it is one of the many most enormous mild coastal dunes in the works, ideal for sandboarding and beachcombing and off-road driving.
The Oregon Dunes National Recreation Area is a fascinating ecosystem. It is one of the world's giant temperate coastal dunes, perfect for off-road driving, beachcombing, and sandboarding.
The first picturesque research area in the country is the Siuslaw. The area is well maintained and protected as it offers a crucial environment for unusual wildlife species such as the silverspot butterfly.
Address: 3200 SW Jefferson Way, Corvallis, OR 97331,
10. Reser Stadium
Among the best things to do in Corvallis, OR during weekends is to visit the Reser Stadium; the destination has a great sports foundation and culture, which is visible in schools in this part of the country.
An exciting place to watch a game is in this vast stadium. The stadium has a seating capacity of 43,000. Here is a lovely place to bring the entire family as it has numerous spaces.
The most eminent sports activity hosted here is football, coupled with other vast sporting events. So many sports are played in the Reser Stadium. You can check their website to see the schedule, so you catch up with any and join the crowd in chanting.
Address: 660 SW 26th St, Corvallis, OR 97331, United States
11. Osborn Aquatic Center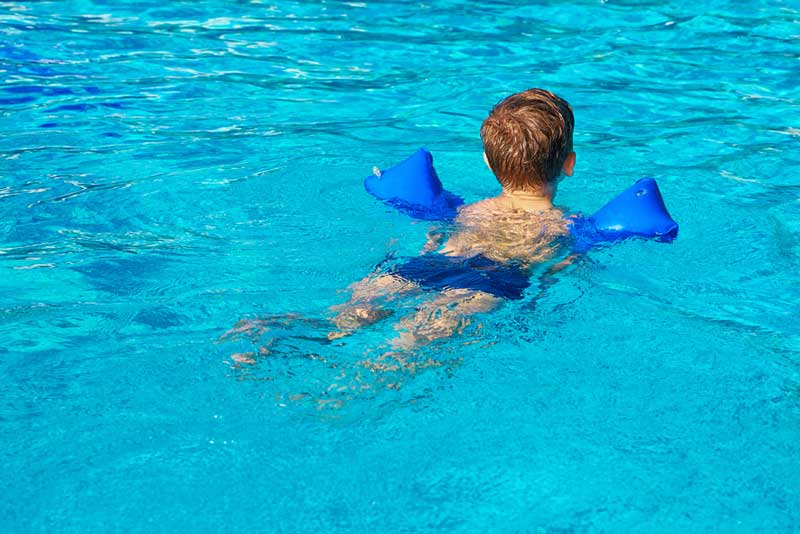 The Osborn Aquatic Center is the one place to be if you love swimming, especially during summer. Be sure to check out this destination and have an exciting moment, and it should be on your checklist of fun places to visit in Corvallis, OR.
This destination is open to the general public, and it has a vast land area with numerous facilities for people of different levels of experience and ages.
It does not matter your skill level in swimming; whether you are an amateur or pro, be sure there is everything in place to give you a great time. Osborn Aquatic Center comprises four separate swimming pools situated at the center and is wide enough for you to have as many lapses as possible.
Apart from these four pools, it also has the Otter Beach, a complete water park with modern amenities. There is a splash pad, towering slides, and a recreational pool. There are plenty of shades and seats if you want to relax and have a nice pool view.
Address: 1940 NW Highland Dr, Corvallis, OR 97330, United States
12. McDonald-Dunn Forest
Another interesting item on this list of fun things to do in Corvallis, OR is the McDonald-Dunn Forest. These are two different destinations and occupy a landmass of 11,250 acres.
This vast forested area is cared for and maintained by OSU, which conducts its research in the forest. Numerous guidelines were also put in place by this organization, especially the restriction of motorized vehicles.
This destination attracts many nature lovers as the yearly estimated number of visitors hits 155,000. The entrance to the forest is the Peavy Arboretum, a small land space used by students of OSU as a living laboratory.
Picnicking is allowed here, and biking, horseback ridings, and biking are also allowed. In addition, camping is permitted, but it must be within certain designated areas stipulated by the park to keep up with the environment's lovely state.
Address: 2778 NW Sulphur Springs Rd, Corvallis, OR 97330-9326
13. Avery Park and Natural Area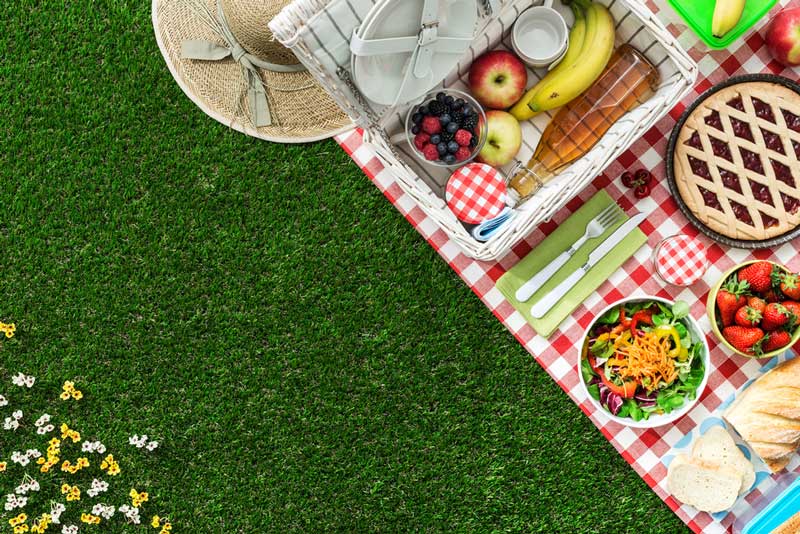 Avery Park and Natural Area is situated in the central area of Corvallis and is one of the very famous parks to find here. The Park has a land area of 75 acres and is graced with numerous attractions and present-day amenities.
The garden contains beautiful roses that ooze spectacular fragrance and color, which fill the entire park from May to October. This makes this destination an excellent spot for nature walks and photoshoots.
It has a one-mile walking trail that cuts through the Mary's River. This river forms a northern borderline for Avery's Park. Other parks' facilities include picnic shelters, forested areas where you can relax in a shelter, and play areas for kids.
Address: 1200 SW Avery Park Dr, Corvallis, OR 97333, United States
14. William L. Finley National Wildlife Refuge
William L. Finley National Wildlife Refuge is a few distances away from the central city and its an excellent spot for bird and nature lovers.
The landmass occupies 5,700 acres, and the estate is maintained to provide a haven for winter habitat for dusky Canadian geese.
These reasons were considered to create a wildlife refuge for these animals as they do not have a place to reside since this region has a dense population. Apart from being a place of abode for geese, this destination houses different animals concerned with the Willamette Valley.
While touring the area, check out the trails where you can see wet prairies, the old-growth forest, and other excellent features. Here is also home to numerous local wildlife species such as Oregon Chun, waterfowl, and Roosevelt elks.
Address: Oregon, United States
15. Corvallis Museum
If you are a history buff, one of the top things to do in Corvallis, OR is to visit the Corvallis Museum; visitors get to learn about the history of Corvallis and gain profound insight into the many attractions in this city.
The Museum is maintained by the Benton County Historical Society, which takes care of the smooth running of the galleries in the museum.
Various items to find here include collections, artifacts, and documents that give a well-detailed history of Corvallis, the Benton County, and its neighboring communities. The museum's most critical display to look out for is the Horner Collection, which the OSU donated.
It also has some unique items from past Pacific Northwest organisations and numerous Native American tribes. It also has various artwork from skillful indigenous artists and even the national masters. So if you wish to have a deep insight into the history of this city, be sure to visit.
Address: 411 SW 2nd St, Corvallis, OR 97333, United States
Also check out our list of things to do in Tillamook, things to do in Sisters and cool things to do in Coos Bay, if you are planning an Oregon road trip.
16. The Waters of Willamette River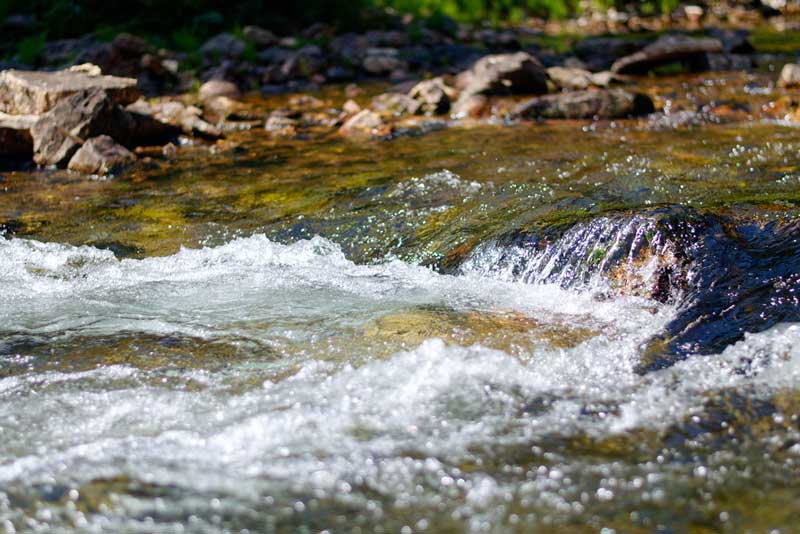 The Willamette River covers a distance of 187 miles. The River starts its course from the mountains close to the city of Eugene before entering its tributary, which is the Columbia River.
As you journey, it cuts through the eastern borders of Corvallis, offering enough nutrients and irrigation to make the city's lands arable for agriculture.
It provides visitors with recreational attractions for visitors who prefer water-related activities. The main water activity to get involved with is fishing, and there are Charters up for ten that provide whole and half-day charters.
The next area close to the city is a popular site for petite, largemouth brass, and other water species. The city's parks are also available for fishing if you do not have much time for a boat ride. You can also go canoeing or kayaking in other secluded areas.
Address: Oregon, United States
17. Riverfront Commemorative Park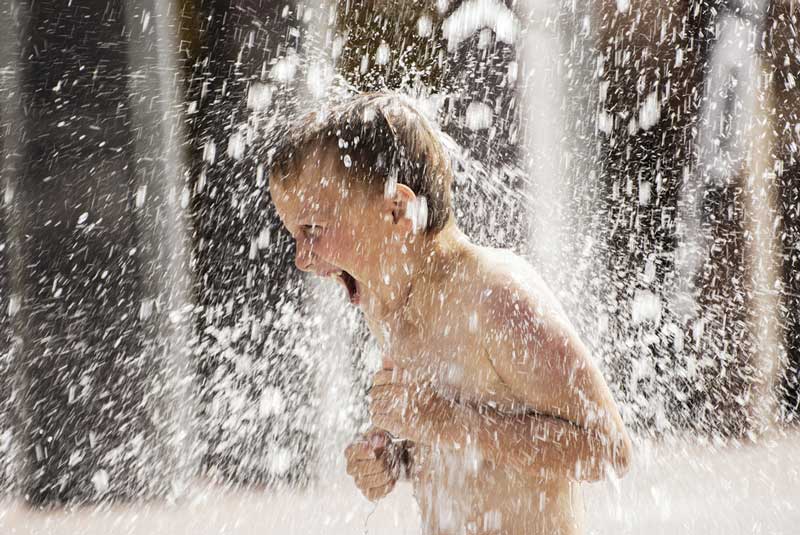 One of the many waterside attractions to visit in Corvallis is the serene Riverfront Commemorative Park, all as a result of the creeks and rivers in the city.
This destination is a greenery area that comprises natural aesthetics and human innovation. This attraction provides visitors with the best picturesque views due to its rich vegetation, riverfront area next to the Willamette River, and tall trees with enough leaves.
There are sculptures in different areas of the park, especially the trails, and it also has interactive ones that the kids can play with. At the end of the course, you will be able to find the Helen M. Been Plaza together with its splash fountain.
Address: 2 NW 1st St, Corvallis, OR 97333, United States
18. Checkout the Human Creativity like During the DaVinci Days
Among the best things to do when you visit this beautiful city is to be part of the Day Vinci Festival, which is aimed at acknowledging human creativity and intellect
This festival is organized due to the collective efforts of OSU, a private company, and the city. It is one of the many most anticipated festivals that is done in Corvallis.
People from different work of life and even the locals come together on the third weekend of July to see live musical shows, the famous Kinetic Race, and Art showings. Kinetic sculptures are produced by the contestants involved, which they motorized during the event.
You can see gnarly creatures, winged insects, and other fantastic designs pushing towards reaching the crossline.
Address: Corvallis, OR 97339, United States
19. Woodland Meadow Park
A more fantastic place to check out your visit is Woodland Meadow Park. The City Park in Corvallis has a more untapped and rugged view.
The urban park is a vast meadow whose border is surrounded by rich vegetation. At Springtime, the recent growth of grasses produces a beautiful terrain likened to the popular Windows wallpaper. It makes up for a perfect background to take lovely photos.
The Park consists of about half a mile-long looping trail often used in the mornings and evenings by walkers and joggers. You can come along with your dog for a stroll, and they can have some fun playing with other dogs and running around without a leash.
But be sure to be on the lookout for them, so they do not run into the forested areas or go into a fight with other dogs.
Address: 3540 NW Circle Blvd, Corvallis, OR 97330, United States
20. Fort Hoskins Historical County Park
The Fort Hoskins Historical County Park started in 2002 and has since been used by the general public. This destination was initially founded in 1856 to oversee the Maintenance and protection of the coastal Indian Reservation.
This destination has a landmass of 130 acres of self-guided trails, making it ideal for hiking, and you can easily access the restrooms at any time.
Meetings involving many persons can be held here, and there are public amenities, barbecue facilities, and ten picnic tables available for visitors.
Address: 22953 Hoskins Rd, Philomath, OR 97370, United States
21. Watch a Play at Majestic Theatre
Another fascinating destination in Corvallis is the Majestic Theater; here is a fantastic venue where the city's iconic art performances are carried out.
This destination has been in existence since 1913 and was used as a vaudeville house. The facility was flagged fully as a community in 1990, and it became a home for playwrights, directors, and actors in Corvallis
Currently, the theatre is a leading cultural space in this part of the country and an ideal environment where different art is performed and celebrated.
Aside from theatrical performances, this theater hosts musical performances, lectures concerning arts, and community events. You can look up their calendar and make reservations for any of their upcoming events.
Address: 115 SW 2nd St, Corvallis, OR 97333, United States
22. Tyee Wine Cellars
The Tyee Wine Cellars is a family-sized mini winery perched on Western Willamette foothills, and it features one of the perfect Pinot Noirs for visitors to enjoy.
The Tyee Wine Cellars is a family farm in which five generations have been involved in its growth. The Buchanan family, who settled here in the 1850s, started farming there and kicked off grape planting in 1974 before establishing Wine Cellars in 1985.
The vineyard and winery are open for all and sundry to visit. They have an iconic barn where you can host special events such as weddings, birthday parties, etc. There is also a tasting parlor as well.
Visitors can have a good time touring the wetlands, Willamette Valley woodlands, and also the Tyee's Beaver Pond Loop Nature Trail
Address: 26335 Greenberry Rd., Corvallis, OR 97333,
23. Chintimini Wildlife Center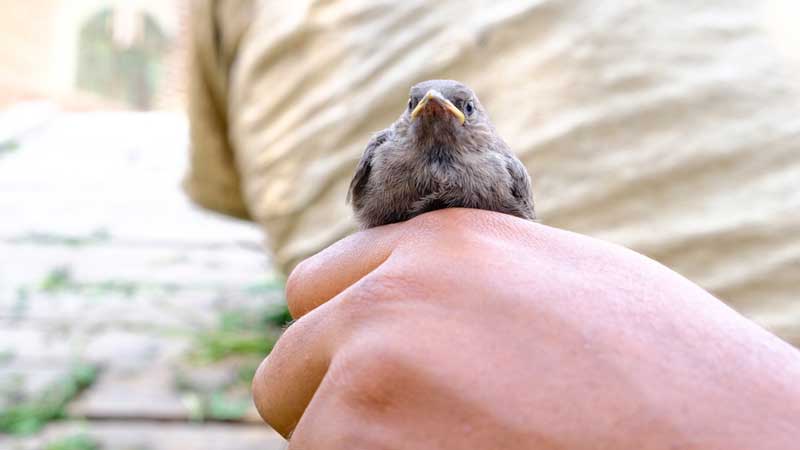 Another essential item on this list of things to do in Corvallis, OR is visiting the Chintimini Wildlife Center situated north side of Corvallis. This destination has a land area of 9.4 acres available to the general public for Family Saturday activities.
The center is also a place of abode for the Raptor Education Program, which involves outstanding lectures on birds of prey and how they survive in the wild and other informative demonstrations.
The center generates funds via the general public and provides visitors with day, summer, and spring break camps to ensure the smooth funding of the regular care and creation of wildlife.
Address: 311 NW Lewisburg Ave, Corvallis, OR 97330,
24. Wise Cracks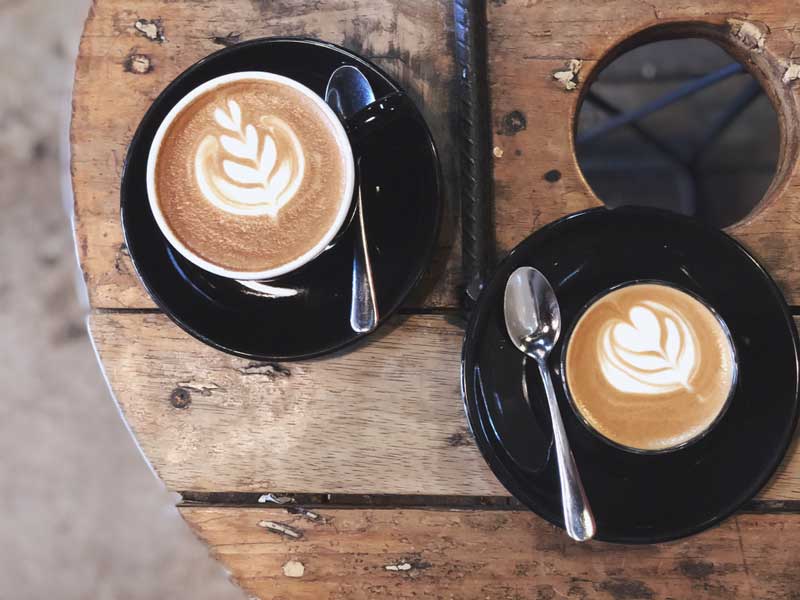 One of the best things to do in Corvallis, OR is to visit the family-style cagé that has an iconic history that is dear to the people of Corvallis. Here should be a must-see if you intend to be part of this history.
The café is perched in the old Burton's building, and breakfast is served with handcrafted cinnamon rolls, omelets, organic fair-trade coffee, and pancakes.
Be sure to visit and enjoy the best of what this cafe offers; it is just a few minutes away from OSU, has a family play space, and provides free wifi.
Address: 119 Southwest 3rd Street, Corvallis, OR 97333
25. 4 Spirits Distillery
If you love good beer, one of the best things to do in Corvallis, OR is to check out the 4 Spirits Distillery; vodka, gin, and Whiskey are the four spirits produced in this brewery.
The distillery was built to commemorate veterans and the earnest contributions of past and current service members. The distillery also dedicated part of its sales from Bourbon Whiskey to aid reintegration programs for service members and their families.
This destination is open every day of the week at noon. It provides visitors with Happy Hour Cocktails for 5$, whiskey ginger and Rumarita, and varieties of appetizers.
Visitors can host special events and occasions in their 1500 square foot space, which can accommodate about 150 persons and features various catering choices and a sound system.
Address: 3405 SW Deschutes St., Corvallis, OR 97333,
26. Darkside Cinema
Darkside Cinema is a great place to unwind while viewing blockbuster movies.
The Darkside Cinema has been operating since April 2005 and is the sole independently run Movie Theater in Corvallis.
The Darkside Cinema features 50-seat auditoriums with surround sound, 35mm and digital projectors, and all the necessary equipment for excellent acoustics.
The theater screens international, independent, and art films typically not found at megaplexes every night.
To view the schedule, go to darksidecinema.com. Doors open 15 minutes before each performance.
Make inquiries from the Darkside on whether you can host private performances, birthday celebrations, or even presentations there.
Address: 215 SW 4th St, Corvallis, OR 97333, United States
27. David Family Farm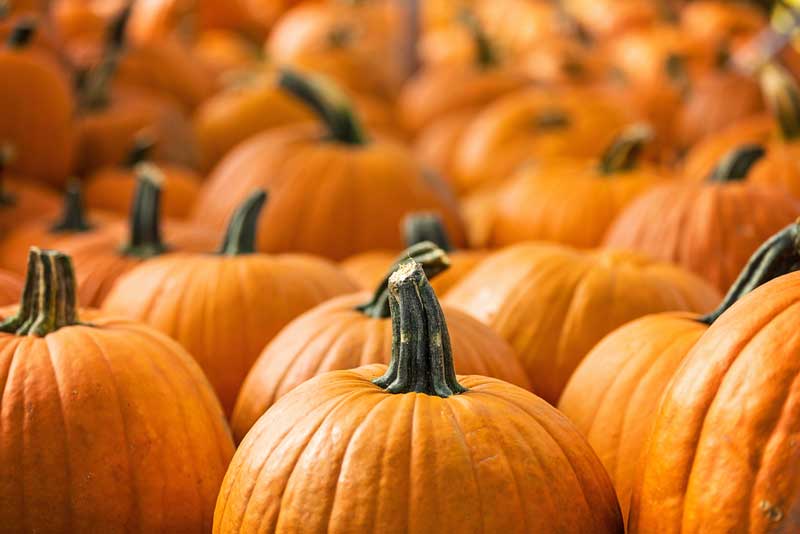 The David Family Farm is a family-run farm located in Corvallis, Oregon. Their expertise includes tomatoes, distinctive hanging baskets, cucumbers, locally farmed strawberries, and other fruits and vegetables.
In addition, vegetable seedlings and perennials are also available. The farm also has excellent fresh fruit and lovely flower baskets.
Aside from their normal activities from running the farm, they offer other fun activities, such as providing kids with other fall-themed activities during the autumn, like hayrides into their pumpkin patches. In addition, they also provide fresh-cut, locally-grown Christmas trees, swags, garlands, and wreaths for sale in December.
Very welcoming staff members will greet you and be available to answer your inquiries at the farm.
Address: 4380 NE Hwy 20, Corvallis, OR 97330, USA
Are you considering exploring Texas, here is a guide on things to do in Pacific City, things to do in Klamath Falls, and things to do in Ashland for a fun vacation
Plan a Trip to Corvallis
Corvallis makes a perfect destination for visitors seeking the best outdoor experience on water and land.
The city also has other side attractions that display its rich historical nature and culture that every curious traveler would love to experience.
Start planning a visit to this wonderful city; pin this article as a guide to easily fall back to while making your bucket list of fun things to do in Corvallis, OR.