The city of Palm Bay is in Brevard County, Florida, United States. Palm Bay's population as of the 2021 census was 122,942, making it the most populated city in Brevard Country and the largest by land mass.
The city's historic section lies on the mouth of Turkey Creek and Palm Bay. Palm Bay is among the best-kept secrets of Central Florida, a hidden treasure filled with natural resources enjoyed by those brave enough to explore the things the area provides.
Outdoor lovers enjoy Palm Bay's endless summers, where they can enjoy nature trails ideal for the young and old.
The city is also known for its many parks, nature preserves, and kayaking through the fresh waters of the Turkey Creek Sanctuary.
Are you considering a visit to Palm Bay? Here are the best parks in Palm Bay, FL.
Parks in Palm Bay, FL
1. Castaway Point Park
If you are searching for a park with a stunning view and one of the rare natural beaches in the Indian River National Park, then this park is for you.
Castaway Point Park was home to Indians and early settlers that once resided there.
Castaway Point Park is situated on a peninsula, providing a terrific fishing experience from one of the two piers.
Enjoy the topography with the large shade trees while spending the day outdoors. You can also bring a picnic basket filled with your favorite items.
Keep your eyes peeled because porpoises and native manatees like to show up.
Besides having fun, you can learn things about the city through the historic signs placed around for education and learning.
So if you want a place to have fun and learn, you should not hesitate to go to Castaway Point Park.
Address: 2990 Bay Blvd NE, Palm Bay, FL 32905, United States
2. Palm Bay Regional Park
The Palm Bay Regional Park, spreading across 200 acres, is well-known for having not one but four various lakes. It is one of the fun parks in Palm Bay, FL.
This feature makes the park an ideal place to go if you want to go fishing or even camp in the area.
If you choose to make this a day trip, you can enjoy the fields at the Park, such as the volleyball and basketball courts.
There are picnic areas and a playground. The park is also known for being a habitat for local wildlife.
Animals often spotted in the park include alligators, deer, cranes, ducks, and turkeys.
Address: 1951 Malabar Rd NW, Palm Bay, FL 32907-7202, United States
3. Fred Poppe Regional Park
For a one-stop park with numerous fun amenities, Fred Poppe Regional Park takes the cake. This 200-acre park embodies the dream of any outdoor lover. It is reputed as one of the best parks in Palm Bay, FL.
Whether you are ready for competitive activities like disc golf, biking your way around, or fishing, there is something for everybody. The picnic areas with an area to grill your meal make it a convenient place to enjoy your day.
The Park has a playground, an 18-hole disc golf course, five soccer fields, and a jogging trail.
There are plenty of places to work out in Fred Poppe Regional Park. So, exercise enthusiasts will love the park.
This park has an 18,000-square-foot community center called the Ted Whitlock Community Center. It is used for events.
It has space for small and large groups, a gymnasium, a billiard room, a multi-purpose banquet room with a divider, two restrooms, and a game room.
You can conveniently create your perfect event with an industrial-sized kitchen on the property.
Address: 1951 Malabar Rd, Palm Bay, FL 32907, United States
4. Ais Trail Park
Ais Trail Park is named after the Indian River Lagoon's previous Native American inhabitants. It is one of the fun parks in Palm Bay, FL.
In the struggle to preserve the remaining underdeveloped property along Turkey Creek, the city bought the almost 18-acre parcel with adult shade trees from the Sterner Family.
Although it is pocket-sized in perimeter, Ais Trail is significant in diversity, having a thick array of ecosystems jammed into one location.
Ais Trail Park is a delightful spot to enjoy the state's natural diversity, such as sand scrub, scrubby flat woods, a mangrove shoreline, a brackish creek, and a hardwood hammock.
In a short 6-mile trail hike, you will spot a hardwood hammock and a mangrove shoreline containing Hickory and Loblolly Bay trees with juicy berries and surplus ferns.
Transitioning ecotone regions filled with wild olives, hog plums, and blueberries takes you to a sand scrub filled with sand holly, sand pines, and some of the biggest native rosemary.
You can link the Ais Trail to Dewar Park through a boardwalk for a longer trail. Dewar Park is a paved park that has a paved loop and a pond.
Ais Trail Park features include trail running, biking, nature trips, wildflowers, strolls, a forest lake, a canoe launch, a pavilion, kayaks, jogging trails, docks, and restrooms.
You can find the park entrance and parking just a bit past St Joseph Church and Cemetery.
Address: 2804 Hickory Ave NE, Palm Bay, FL 32905, United States
5. Micco Scrub Sanctuary
For a fantastic place to get outdoors and enjoy Palm Bay's natural landscape and habitat, Micco Scrub Sanctuary is the best place to go.
More than 1,300 acres of scrubby flat woods and mesic are secured in this sanctuary, which means local plants and animal species will be easily discovered as you hike along the extended trails.
It is essential to know that, since the region is protected, you are not allowed to disturb, feed or harm the wildlife and plants.
Staying on the trail is highly advised, and pets, motorized vehicles, hunting, and alcohol are not allowed.
Address: 500 Micco Rd, Palm Bay, FL 32909, United States
6. Grapefruit Trails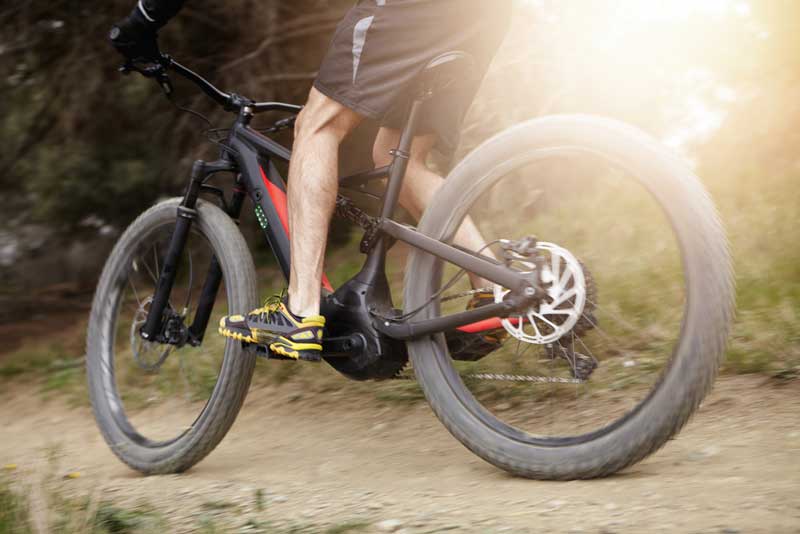 The Brevard Mountain Bike Association is dedicated to promoting a healthy, active, and outdoor lifestyle via off-road riding.
One of the trails they offer is the Grapefruit Bike Trail. This free ride park offers many line hubs and advanced single tracks for people with an advanced or intermediate skill level.
Grapefruit Trails are the ideal locations to test your skills and get the crazy adrenaline rush you have always wanted.
These trails offer a free-riding adventure filled with many jumps and obstacles. They are carefully marked. Helmets are necessary, and precautions advice should be adhered to.
Have a fantastic time with your group as you navigate the diverse challenges and elevations offered.
For those who choose stunt over speed, there is a dirt jumping section close to the primary area of the trail.
Although Grapefruit Trails offer free-ride sections for every riding level, it may be a bit difficult to use if you are only just getting to know the sport.
You are missing a lot if you are an advanced rider and haven't explored the Grapefruit Trails.
The Grapefruit Bike Trail is within a residential area, so be polite and aware of your environment.
Address: 500 Micco Rd, Palm Bay, FL 32909, United States
7. Turkey Creek Sanctuary
Turkey Creek Sanctuary is a prominent natural preserve in Palm Bay. It is known for breathtaking foliage, including saw palmetto, sand pines, and oaks.
The sanctuary is covered with magnificent dunes dating back to 2000 years. There is a 4000-foot boardwalk where you can admire all the sights in this remarkable protected space.
You will also find a black water creek filled with bass fish. You will see purple martins, woodpeckers, and other migratory species here.
Furthermore, there are trails throughout the park for hikers and a creek where you can kayak or canoe.
Address: 1518 Port Malabar Blvd NE, Palm Bay, FL 32905, United States
8. Claude Edge Front St. Park
Managed by the City of Melbourne, the Claude Edge Front St. Park contains docks, two boat ramps, picnic areas, a fishing pier, and restrooms. Locals popularly know the park as Front Street Park.
Claude Edge Front St. Park is tucked on the fringe of the Indian River. It is a prominent area for boaters and kayaks because the boat ramp provides access to the Intercoastal Waterway.
The park is also popular among picnickers and fishermen. In addition to the boat ramp, the park also has a pavilion, fishing piers, bathrooms, drinking fountains, benches, picnic tables, and plentiful shade trees.
The local community center is in the middle of the park and can be leased out for special occasions.
The center and vast parking lot make the park famous for parties and weddings.
Claude Edge Front St. Park is also perfect for 4th of July events. You can watch the fireworks light up in the sky on top of the water.
Other activities frequently held include fantastic fishing and watching the wildlife and pelicans.
Address: 2205 Front St, Melbourne, FL 32901, United States
Also check out our list of things to do in Plant City, and things to do in Largo, for a fun vacation in Florida.
9. Lake Washington Park
Lake Washington Park is a community river park along the seaside of Lake Washington, which accesses the St. John River.
Fishing is a fun activity enjoyed at the lake and fishing pier. So ensure to come with your fishing gear.
The 25.96-acre park has a launch area for airboats and ramps for power boats. There is parking for trailers and cars.
Other facilities include picnic shelters, an expansive pavilion, and a playground linked by a paved pavilion.
Address: 6000 Lake Washington Rd, Melbourne, FL 32934, United States
10. Wickham Park
Bordering the Eastern Florida State College Melbourne Campus is
Wickham Park
. It has a wide variety of recreational activities.
Community events, camping, equestrian activities, and special occasions are held at this 391.04-acre-regional park.
In the pine forests are 133 campsites with electricity, water, sewer hookups, and overflow campsites for special occasions. Shower rooms, laundry, and a group camping area are also nearby.
Recreational amenities include a disc golf course, two unguarded swimming lakes, horseshoe pits, volleyball courts, a playground, multi-purpose and soccer fields, playgrounds, an archery area, and the Wickham Park Senior Center.
Nature, exercise, and horse trails are also amenities in the Park that should be explored.
The visitor and office reception facility is close to the park entrance, with many pavilions and several picnic parks spread all over the park, including an amphitheater close to the campgrounds.
Address: 2500 Parkway Dr, Melbourne, FL 32935, United States
11. Fred Lee Park
Fred Lee Park is one of the top parks in Palm Bay, FL. It offers an array of activities for individuals and visitors with families.
For those who love sports activities, the Park features basketball, baseball, soccer, and tennis courts.
Fred Lee Park has a lovely picnic area under a gazebo, so it is always covered, making it an ideal place to enjoy delicious food.
The Park also has large play structures for kids, so if you have them with you, don't hesitate to take them along.
Fred Lee Park is a fantastic place to be during the summer, so come here and enjoy the natural view of the park or use the many facilities and amenities.
Address: 895 Emerson Dr. NE, Palm Bay, FL 32907, United States
12. Maritime Hammock Sanctuary
Maritime Hammock Sanctuary is the first nature preserve in America set aside to conserve sea turtles. Maritime Hammock Sanctuary is in Melbourne Beah, 7 minutes from Palm Bay.
It also secures the most extensive maritime hammock in Brevard County, including its fauna and local flora.
Maritime Hammock Sanctuary has two hiking trails through a dense hardwood forest and a boardwalk leading to a mangrove forest over wetland parts.
A segment of the 150-acre used to be an exotic plant nursery, and several non-native species have broken out and circulated throughout the area.
You may discover Madagascar periwinkle and asparagus fern during your stroll.
Address: 6200 S Hwy A1A, Melbourne Beach, FL 32951, United States
13. Eau Gallie Square Park
Eau Gallie Square Park is a lovely park with expansive oak trees and native plants situated on the junction of Highland Avenue and Eau Gallie Boulevard.
The park has a small, lighted amphitheater, benches, picnic tables, a pavilion, and paved brick walkways.
Eau Gallie Square Park is managed and owned by the City of Melbourne/ Parks & Recreation Department inside the Eau Gallie Civic Center.
If you are planning an event in the city, you can rent the park as a venue, including the park's amphitheater and the pavilion.
Events at Eau Gallie Square Park are hosted by organizers such as Eau Gallie Rotary Clin, Repticon, and many more.
These events include the Consumer Fairs & Carnival and Space Coast Pride.
Whether strolling to the Civic Center or browsing the Art Fair, you will watch entertainers on the stage and marvel at the park in all its glory.
Address: 1452 Highland Ave, Melbourne, FL 32935, USA
14. Brevard Zoo Linear Park
Guests visiting Brevard Zoo Linear Park can bond with nature on over 6-mile roundtrip biking or hiking in the center of Viera.
The trail of boardwalks, which consists of recycled planks and is paved in some areas, has many overlooks and benches along the path.
The boardwalk provides a great spot to view the wetland's resident flora and fauna. Vibrant signage accentuates the area's natural and cultural heritage.
The trail crosses a section of the Hernandez- Capron Trail constructed along the coast when the state was a colony of Spain.
Interpretive signs along the route vary from cultural history to facts about distinctive wetland creatures, making it an educative stroll.
In addition to being an excellent spot for working out, it is also great for spotting wildlife and birdwatching.
Although the trail has a lot of wood and vegetables along the wetland area, the majority of the trail is not shaded, so bring your sunscreen and water.
The trail is accessible during the operation hours of Brevard Zoo Linear Park.
Address: 28°13′18.6″N 80°42′51.1, West Dr, Melbourne, FL 32940, United States
15. Sebastian Inlet State Park
Sebastian Inlet State Park
is a top-notch fishing spot featuring three miles of stunning beaches popular for fishing, snorkeling, scuba diving, and world-class surfing.
The Park primarily provides leisure activities such as fishing from its Atlantic and Indian River Shores. There are facilities for scuba diving, swimming, and surfing.
You can launch a boat into the Indian River. Additionally, there is a marina complex at the end of the park.
In Sebastian Inlet State Park, wildlife is surplus, and visitors can discover ospreys and several species of shorebirds.
Sea turtles reside in the park, and guests can make reservations during summer for a nighttime adventure to watch the nesting loggerhead turtles.
Sebastian Inlet State Park also has two museums: Sebastian Fishing Museum and McLarty Treasure Museum.
A tidal pool inside the park contains different marine and birdlife. It contains a secure area for swimming and a beach for kids.
Sebastian Inlet State Park also has a campground with 60 campsites near the inlet and a short stroll from the beach. All campsites feature water, electric hookups, tables, and fire rings.
The campground has drinking water, flush toilets, hot showers, a dump station, and laundry facilities.
Other facilities at the park include a butterfly garden, boat slip rentals, picnic areas, and a cafe.
Address: 9700 S Hwy A1A, Melbourne Beach, FL 32951, United States
Florida presents breathtaking attractions and activities. Explore some of its fun cities, here are guides on places to visit in Spring Hill, Cape Canaveral, and Port St. Joe.
Plan a Visit to Palm Bay
With numerous parks to pick from, Palm Bay is a favorite for nature enthusiasts and fishermen.
The city presents many opportunities for authentic family fun with outdoor adventures and eco-tourism. Don't hesitate to check it out.