Destin is in Okaloosa County, Florida, United States. The city is often called the "World's Luckiest Fishing Village."
Destin is famous for its emerald green waters and white sandy beaches. The city's early beginnings were as a little fishing village, but it has transformed to become a well-known tourist destination.
There are lots of attractions in Destin, however, our primary focus for this article is on parks in Destin, FL. Many of the parks in the city are family-friendly and offer plenty of outdoor opportunities for everyone to enjoy.
Are you planning a fun outdoor time in Destin? Here are the best parks in Destin, FL.
Parks in Destin, FL
1. Dalton G. Threadgill Little League Park
One of the top parks in Destin, FL, especially for sports enthusiasts, is the Dalton G. Threadgill Little League Park. It encompasses 3.9 acres close to Marlor Bayou.
The Park is primarily a sports facility for the youths. It comprises an adult baseball field, a bike rack, a female baseball field, a tee-ball field, a concession booth, and bleachers.
The Park is named in honor of Dalton G. Threadgill, a coach at Destin Elementary School who guided the Destin Little League into becoming part of the National Little League Baseball Franchise.
Dalton G. Threadgill Little League Park is a popular location for baseball league games hosted by the Destin Little League to embrace all age groups.
The Destin Little League maintains the Park. There are plenty of parking areas that can accommodate about fifty vehicles. Also available in the Park are waste containers and toilets.
Address: 711 Hickory Street, Destin, FL 32541, United States
2. The Shores at Crystal Beach Park
This beautiful beach park is located on the Gulf of Mexico and has received many accolades and positive reviews due to its clear water and ivory sands. It is a perfect spot to host your family while on vacation in Destin, FL.
The Shores at Crystal Beach Park are home to many vacation rentals and cottages. If you are vacationing with a large group, you can opt for the rental services offered at this place instead of paying large amounts of cash for different hotel rooms.
This beach park is open from sunrise to sunset. It comprises a pavilion, picnic tables, showers, restrooms for your convenience, and several parking areas. You can enjoy a stroll around the beach or chill in the gazebo and enjoy the views of the site.
The entire Park is well-maintained and always clean.
Address: 2964 Scenic Hwy 98, Destin, FL 32541, United States
3. James Lee Park
One of the best parks in Destin, FL, is James Lee Park, also called Crab Trap Beach. It is an excellent spot to chill and have a fantastic time with your family.
The beach park is a well-known destination amongst residents and travelers who come here to enjoy its vast selection of fun amenities and facilities.
The Park is open from dawn to sunset. It features a gorgeous beachfront with different access points, multiple pavilions, forty-one picnic areas, a playground, nine Dune walkovers, 166 plus parking spaces, changing rooms, and restrooms for your convenience.
You might be lucky enough to see a wedding ceremony being held at the beach. Jogging activities in the area include yoga practices and people building sand castles.
This beautiful beach park is owned and run by Okaloosa County. Popular water activities to do in this beach park include kayaking, paddle boarding, and surfing.
Address: 3510 Scenic Highway 98, Destin, FL 32541, United States
4. Norriego Point Beach Access And Park
Norriego Point is a beautiful sandy beach near the edge of Holiday Isle. It is among the top parks in Destin, FL. One side of the Park points towards Destin Harbor, whereas the other points towards the east pass that extends to the Gulf of Mexico.
The Park is characterized by six exceptional features that cannot be seen anywhere else, including a spectacular view of East Pass and the Destin harbor.
Other features are tranquil swimming holes preserved by the jetties, a close-up view of marine life, access to the beach via a boat, water taxi, or car, sporadic sea grass mounds spread throughout the beach, and a lifeguard station.
The Park attracts a large crowd of people during the summer season. The Norriego Point's harbor side is a significant location for boaters and fishermen. It is an ideal place for visitors to observe different water activities, such as jet skiing, paddle boarding, boating, and canoeing.
Address: Gulf Shore Drive (holiday Isle) Destin, FL 32541, United States
5. Jolee Island Nature Park
Make the most of your vacation in Destin, FL, by visiting Jolee Nature Park, located beside the Choctawhatchee Bay in Walton County. It can be reached via the Sandestin Resort situated within Miramar Beach.
Jolee Island Nature Park is an idyllic location to visit with the entire family, including the kids. Ensure to bring snacks and beverages to enjoy your day.
Your children will have a great time in the Park, as there is a playground with a playhouse, tree houses, swings, and a pirate boat for their enjoyment. Visitors can bring a kite, Frisbee, or outdoor play objects for a great time.
Picnicking is one perfect way to experience the Jolee Island Nature Park, as picnic tables are available. Benches are scattered around the Park if you need to get some rest.
Address: 8868 Baypine Dr, Destin, FL 32550, United States
6. Henderson Beach State Park
Henderson Beach State Park comprises beaches with bright-blue colors and soft sugar-white sands. It is even an abode to one of the several surviving threatened coastal scrub areas in the Panhandle.
The State Park features a winding trail that offers a great view of the scrub environment, and sweeping views of the area can be seen from the top of a dune created around the residues of an old bunker.
Besides the beach life in the park and nature walks, visitors can enjoy other outdoor activities, such as hiking, fishing, camping, and biking. The State Park also offers excellent photo opportunities due to its stunning background view.
Henderson Beach State Park is a well-known location for wedding ceremonies (many photographers use beautiful backdrops to take photos of clients), family gatherings, and reunions.
Address: 17000 Emerald Coast Pkwy, Destin, FL 32541, United States
7. Clement E. Taylor Park
Clement E. Taylor Park spans 3.55 acres of land and is on the waters. It is a popular destination among travelers due to its beautiful vegetation, sunny grass scenery, and shady oak environment.
In addition to the Park's natural beauty is Spanish moss which hangs on the trees and offers the most charming beauty to the trails in the Park.
Clement E. Taylor is great for the kids. It has picnic areas and a playground. There are also secluded areas to unwind, chill with your family, or even enjoy solitude. You can observe dolphins in the harbor at sunset.
Amenities in the Park include a pier, outdoor charcoal grills, a waterfront gazebo, a beach swim area, a sand volleyball court, a playground, a pavilion, a picnic area, toilet facilities, parking areas, and waste receptacles. Clement E. Taylor Park is no doubt one of the fun parks in Destin, FL.
Address: Address: 131 Calhoun Ave, Destin, FL 32541, United States
8. Main Street Park
Aside from being a small park, this destination brims with plenty of fun things that will appeal to the interest of any traveler or outdoor enthusiast.
Main Street Park is open to people of all ages from dawn to dusk. It is a beautiful mini 75-acre waterfront park. The Park has a designated picnic space and even a fishing dock.
The Park attracts myriads of swimming enthusiasts. However, there is a non-availability of lifeguard support. The mini parking space in this spark can accommodate almost ten cars. It also offers toilet facilities for your convenience and waste containers.
Address: 605 Main St, Destin, FL 32541, United States
Want more Florida attractions and activities? Check out our list of Things to Do in Wellington, and Things to Do in Fernandina Beach for a memorable vacation.
9. Eden Garden State Park
The Eden Garden State Park is about 23 miles from Destin, FL, and is worth your time, so do well to stop by. The Park was home to lumber magnate William Henry Wesley and his family. The Wesley house was built in 1897.
The beautiful estate was the family house and core existence for the Wesley lumber establishment. Wesley lived with his family in this house not until 1953, when he lost his wife.
The property was vacant for about ten years but was finally bought and renovated. Its ownership was eventually passed to Florida State. The beautiful Georgian architectural-style mansion is available for visitation.
Visitors can enjoy walking on the property, exploring its garden, picnicking on its grounds, and fishing on the dock nestled on Tucker Bayou.
One interesting fact about this Park is that it houses a beautiful and popular Virginia live oak known as the "Wedding Tree," which is alleged to have existed on the estate for more than 600 years.
Address: 181 Eden Gardens Road, Santa Rosa Beach, FL 32459, United States
10. Destin Dog Park
The opening of the Destin Dog Park came to reality via the collaborative effort between Destin and a devoted team of volunteers in the city, who donated funds for the project.
The Park covers three acres and has a distinct area for small and large dogs. The two rooms consist of beautiful Bermuda grass open areas and shaded areas having oaks and pines.
Watering stations and waste containers are available for your furry friends and their owners. The city renamed the Park in 2017 to commemorate its founder, Nancy Weidenhamer.
To maintain order and the safety of everyone, including the dogs, the Park has a set of rules that must be strictly followed.
Address: 4100 Indian Bayou Trail, Destin, FL 32541, United States
11. Deer Lake State Park
The Deer Lake State Park is an ideal place to check out whenever you visit Destin, FL, as it offers numerous outdoor opportunities. Its outdoor activities include wildlife watching, bird-watching, swimming, and fishing.
The primary features of the Park include its extraordinary coastal dune and Deer Lake, which shares a boundary with the ocean via a silt of sand. While exploring the Park, visitors will encounter rare plant species, such as Curtiss sand grass, Gulf Coast lupine, and spoonflower.
The Deer Lake State Park features a nature trail for hiking and exercising, restroom facilities for your convenience, parking areas, and a picnic pavilion. Since the Park has not been developed, it is only suitable for daily activities.
Address: 6350 E. County Rd 30-A, Santa Rosa Beach, FL 32459, United States
12. Fred Gannon Rocky Bayou State Park
Visiting the Fred Gannon Rocky Bayou State Park is an ideal way to enjoy your vacation in Destin, FL. It is a popular park in this part of the country. It features lots of recreation and a beautiful natural environment.
This State Park was previously used as a gunnery and bombing practice range site not until it was converted to a tranquil natural environment having red Cheddar trees, including 300-year-old longleaf pine.
The Park has numerous trails for biking and hiking. Visitors can go padding in the streams or Rock Bayou. It also has a boat ramp and a comfortable Campground for camping activities.
Other activities you can do here include wildlife watching, fishing, picnicking, and boating. There are enough parking areas, an information exhibit, a picnic pavilion, and a shower station.
Address: 4281 FL-20, Niceville, FL 32578, United States
13. Topsail Hill Preserve State Park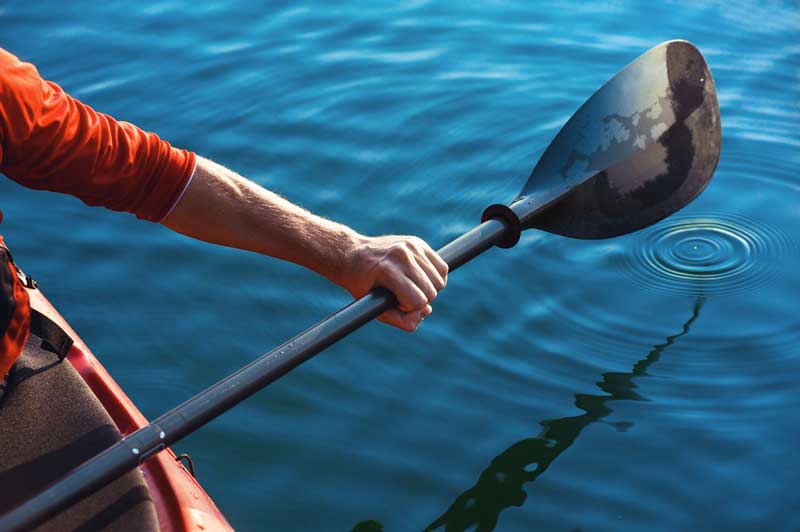 Topsail Hill Preserve State is just about 23 minutes away from Destin, FL. It is a beautiful park with plenty of outdoor opportunities that will appeal to any traveler's interest.
The Park's name was derived from the dunes with great heights, which, when observed from the Gulf, look like the topsail on a ship.
This dune is home to freshwater coastal lakes which offer fantastic opportunities for rich wildlife viewing and fishing. There are numerous amenities in the Park, such as its picnic pavilion, informational exhibit, laundry, shower, and parking areas.
Topsail Hill Park offers ten miles of hiking and biking trails and lakes for activities like kayaking and boating. It also has soft white sandy beaches that stretch about three miles long. Many accommodation options are available in the area, so check them out.
Address: 7525 W. County Highway 30A, Santa Rosa Beach, FL 32459, United States
14. Mattie Kelly Park and Nature Walk
Uniquely experience Destina, FL, by visiting the Mattie Kelly Pake and Nature Walk. Visiting the Park is a perfect escape from the busy city life. You can enjoy a peaceful afternoon or evening stroll, go fishing, or picnic with family. It is no doubt one of the fun parks in Destin, FL.
Mattie Kelly Park and Nature Walk is a well-known spot among residents and visitors who want to enjoy the peaceful and tranquil nature of the area, making it an ideal place to enjoy some solitude.
The Park occupies ten acres of land; hence there is plenty of space for everyone to enjoy the beauty of this place and make the most out of it. The primary feature of this Park is its boardwalk, where visitors can enjoy a peaceful stroll and even the natural beauty surrounding the area.
Apart from some boardwalks and local piers that need visitors to pay admission fees, this Park is free for everyone. In addition, MatKelly Park has a small picnic area where visitors can enjoy picnicking with loved ones and friends.
Address: 825 Beach Dr, Destin, FL 32541, United States
15. Camp Helen State Park
Camp Helen State is a beautiful coastal park that provides access to the dune and Gulf lakes. It is a short distance (33 miles) from Destin, FL.
Camp Helen State Park features several miles of hiking trails that travel through the gigantic dunes together with many opportunities for fishing.
Other amenities in this coastal Park include a picnic pavilion, beach, restroom facilities, and shower stations. This destination is worth your time and should be a must-see for anyone.
Some people can choose to go surfcasting on the beach, while others can select Powell Lake, characterized by its brackish water and different varieties of marine life.
The popular activities in Camp Helen State are sunbathing, swimming, beachcombing, and wildlife watching. The Park is usually open during day hours. It has no cabins or campgrounds.
Address: 23937 Panama City Beach Parkway, Panama City Beach, FL 32413, United States
16. Grayton Beach State Park
The Grayton Beach State Park is just 34 minutes east of Destin, FL. This beautiful State Park encompasses 2,000 acres of land area and is known to be part of the best beaches in the country.
The sights in the Park are breathtaking. It features gigantic dunes, enormous wildlife, dune lakes, and meandering paths. There are numerous activities to engage in while at Grayton Beach. You can choose to sit back and unwind on the white sandy beaches or tour the Western Lake.
Visitors can also opt for other activities like fishing, paddleboarding, biking, and birding. The Park lies on the Great Florida Trail, which makes it a perfect sport for birders. There are campsites available for camping activities, including homely cabins that you can rent.
Finally, Grayton Beach State Park is a haven for any traveler. Its entrance is stroller accessible; the same applies to its car park. The facilities in the Park are kid and pet-friendly.
Address: 357 Main Park Rd, Grayton Beach, Santa Rosa Beach, FL 32459-5808, United States
17. Dewey Buck Destin Park
Visiting the Dewey Buck Destin Park is an ideal way to experience outdoor recreation in Destin, FL. It also offers plenty of activities for families to have a great time.
Fun amenities in this public Park include a basketball court, a bike rack, a kiddies' play area, a playground, and open tennis courts. Admission into the Park is free of charge, and the Park is open from dawn to dusk.
Its tennis courses can also be used for Pickleball sports. The newly restored building inside the Park is available for rent for private events and activities.
There are parking spaces for vehicles, toilet facilities on-site for your convenience, and waste receptacles.
Address: 724 Legion Dr, Destin, FL 32541, United States
Also, check out our list of things to do in Fort Pierce, and things to do in Port St. Joe for a fun time in these cities of Texas.
Plan Your Trip to Destin
If you are looking forward to making the most of your vacation in Destin, FL, you should check out its lovely parks that offer plenty of outdoor recreation and family-friendly activities to keep you entertained.
This carefully-curated list of parks in Destin will offer you the best experience during your vacation. Don't hesitate to check them out.