Are you seeking a relaxing holiday? If yes, plan a vacation trip to Fernandina Beach, Florida.
Fernandina Beach is a city in Nassau County, Florida, United States. It is the county's seat and comprises about 13,000 inhabitants according to the last census.
The warm, bright sunrise will always help you begin your day on the right side of the bed, not to leave out the stunning views of the ocean. Likewise, the orange-colored sunset is always a suitable sight to end the day.
This lovely city is a perfect combination of rich history and the beautiful, natural environment which mesmerizes its visitors.
Fernandina Beach features historic homes and structures worthy of tourism and long sandy beaches, which are ideal for sunbathing and evening strolls.
Are you planning an exploration of Fernandina Beach? Let's explore the best things to do in Fernandina Beach, FL.
Things to Do in Fernandina Beach, FL
1. Amelia Island Lighthouse
The storied Lighthouse, popularly known as the Amelia Island Lighthouse, was built in 1838; it is Florida's oldest maintained Lighthouse. It is situated on the Coastline of St. Mary's River.
The Lighthouse's current size of 67 feet resulted from expansions over its operating lifespan. As a result, it makes for an excellent backdrop for taking lovely photographs.
The storied Amelia Island Lighthouse is currently under the management of the Coast Guard Auxiliary. It features an automatic 3rd-order BBF Lens with a powerful 15-inch light.
Visitors to the Lighthouse can schedule historic building tours during the first and third Wednesday mornings of each month.
Address: 215 O, Hagan Ln, Fernandina Beach, FL 32034, USA
2. Main Beach Park
Main Beach Park, one of the top beach areas in Fernandina Beach, is situated along North Fletcher Street, which provides a waterfront entrance to the stunning ocean coastal line of the city.
Main Beach Park is the most family-friendly of all the beach areas in the city due to its features, which include a safe kid's playground for children of all ages and an appealing green field for picnics, group sports, and games.
The Park has its lifeguard available from Memorial day to Labor day to prevent unfortunate beach occurrences.
Some amenities you will find at the park include outdoor showers, a standardized skate facility, picnic shades, and two volleyball nets.
You can also check out the marine welcome center for information on the area's nature or take a walk on the wooden walkway.
Parking is never a problem as sufficient parking lots have been provided along with an overflow area at PPP "Peter's Point Park."
If you're planning a vacation with your family, visiting Main Beach park would be a great addition to your list of fun things to do in Fernandina Beach, FL, for a quality family bonding time.
Address: 32 N Fletcher Ave, Fernandina Beach, FL 32034, USA.
3. The Fernandina Beach Pinball Museum
The Fernandina Beach Pinball Museum emphasizes the evolution of the arcade game world, from the technology involved in producing pinball game devices to the creation of modern video games.
Over 24 restored pinball games from the 1950s are on display at the Museum. They can be played for a fee by both young and old visitors in the evenings, Wednesday to Saturday.
Visitors may play single games at coin-operated prices or buy the Museum's complete day permit, which offers unlimited game time during the facility's running hours.
You may also purchase try-it passes for an hour of gaming at lower rates. If you travel with kids under 12 years, you can buy particular tickets; thus, the Museum is a family-friendly attraction.
Address: 2106 Sadler Rd, Fernandina Beach, FL 32034, USA
4. Egan's Creek Park
Egan's Creek Park is a 300-acre outdoor recreation area along Egan's Creek on Amelia Island. It became open to the public as a green field area in 2000.
The Park's interwoven trail system, which is suitable for long walks, jogging, and cycling in daylight, makes it labyrinth-like while offering a means of exploring wildlife such as bobcats, a species of Caimans, birds, and snakes.
While threading the Park's trails, you will see signs at strategic points showcasing information on the area's environs and wildlife. There are also benches that you can rest on to catch your breath or relax.
Egan's Creek Park also features a playground for younger visitors known as the Children Explore Dome, while sports fans can use the kayak launch. In addition, there's an outdoor gym, a 400-meter fitness trail, and a daily-use shaded picnic area. Egan's Creek Park is one of the best places to visit in Fernandina Beach, FL.
Address: 2201 Atlantic Ave, Fernandina Beach, FL 32034, USA
5. Marlin and Barrel Distillery
Fernandina Beach is known for having great craft beers. Thanks to Wyatt Griesmer's Marlin and Barrel Distillery, this famous distillery debuted in 2015.
Marlin and Barrels might be small, but it is of top quality. This distillery is renowned for making Small-batch alcoholics crafted with locally sourced citrus fruits, such as variants of grapefruit and orange flavors.
The company's most famous vodkas include roasted pepper blends made with B&D Sauce Company peppers and craft blends crafted with the state's molasses.
Bearing-153, the state's top-proof barrel-era made alcoholic, Vanilla bean, and pineapple variants are part of the distillery's Rum lines.
You can go on tasting tours of the distillery's production area, which offers insight into the production process, or buy liquors at the open taproom, which offers a broad selection of the company's branded items.
Address: 115 S 2nd St a, Fernandina Beach, FL 32034, USA
6. Fort Clinch State Park
If you love exploring nature's beauty and finding the most intriguing histories, Fort Clinch State Park, which boasts a combination of history and natural beauty, is the ideal destination.
The Park's large beachfront covers 1,400 acres featuring historic buildings in a beautiful natural environment.
Fort Clinch State Park, a former 3-time U.S Military engagement zone, is still a historical landmark that honors the bravery of U.S army veterans.
You can tour the storied fortress featuring exhibition halls displaying the area's history, numerous rooms, and vast grounds.
In addition to the historic buildings, the Park is also home to hiking trails leading to gorgeous forests and ponds where you may see countless wildlife such as deer, caimans, birds, and more.
While at Fort Clinch, you may also access the shores of the Atlantics or enjoy a picnic with family or other loved ones.
The Park is open to the public to pitch a tent and spend the night in nature. The stars in the sky at night create a romantic setting.
Address: 2601 Atlantic Ave, Fernandina Beach, FL 32034, USA
7. The Amelia Island Museum of History
Nestled in Fernandina Beach's storied Nassau County Jail is the Amelia Island Museum of History. It opened in 1878 and is documented in the National Register of Historic Places.
This Museum displays numerous exhibits emphasizing human history, the history of the "Isle of Eight Flags" from Native times to modern days in the heart of The city's downtown area.
You may browse the exhibits, which include a remake of Timucuan Local Village during the Pre-Columbian era displayed alongside the model of the area's Spanish Mission and railway times.
There is also a remake of a jail cell and, for kids, a hands-on Model of "The Margery," which provides maritime prowess play experiences.
Address: 233 S 3rd St, Fernandina Beach, FL 32034, USA
8. George Crady Bridge Fishing Pier State Park
George Crady Bridge Fishing Pier State Park
was named after George Crady, a Florida State Spokesman who supported the park system during his political vocation.
Seated between Nassau and Duval counties is this lovely park. It is open to the public every day from dawn to dusk,
This unique Park offers a mile-stretch of fishing pier accessible to people of all mobility statuses.
The area features stunning scenery of Nassau Sound and some of the best fishing conditions in the state for capturing tarpon, jack, whiting, and drum.
The Park's pier is primarily known as the location of the 1983 world record flounder capture, which weighed more than 20 pounds.
You may hire bicycles nearby at Kelly Seahorse Ranch, giving you a chance to enjoy stunning beachfront cycling around the pier and other places.
Address: 9000 Heckscher Dr, Fernandina Beach, FL 32034, USA
Florida makes one of the top places to visit in the United States; check our the list of things to do in Merritt Island, and things to do in Cape San Blas for a fun time.
9. Historic Downtown of Fernandina Beach
On your list of top things to do in Fernandina Beach, FL, include shopping and dining at the city's historic downtown district.
This historical stretch of land is the go-to place for shoppers and a thriving business hub with lots of fun activities.
There is a row of eccentric stores in downtown Fernandina Beach that sell a variety of goods, including gifts, original artwork, antiques, clothes, accessories, and more.
Along with a wide variety of shopping options, you may find restaurants with various cuisines to suit your appetite.
There are many options to satisfy any need, whether you wish to indulge in delectable freshly prepared seafood meals or savor superb steaks!
You can participate in local events displaying the unique culture of this Florida seaside city while at the Historic Downtown District.
Address: 204 Ash Street, Fernandina Beach, FL 32034, USA
10. Blue Door Artists
Eight art studios utilized by local artists in the Fernandina Beach area are displayed at Blue Door Artists. They are available for public viewing Monday to Saturday in the morning and afternoon.
Artists working in a wide range of mediums, such as photography, jewelry, sculpture, oil painting, watercolor, and mixed media, are featured in the collaboration-based studios.
Visitors can interact with the artists in the studio while they are working on contemporary pieces and hear tales about the sources of inspiration for the artwork.
The studio's shop sells contemporary crafts, including artisanal furniture and handcrafted home goods.
Visitors of all ages and skill levels may also take part in artist-led workshops or go to Second Saturday events featuring works by notable artists as a means of welcoming the public.
Feeding your eyes and mind at the Blue Door Artists will be among the best things to do in Fernandina Beach, FL, if you are an art enthusiast or an art piece collector.
Address: 205 Centre St, Fernandina Beach, FL 32034, USA
11. Fish Amelia Island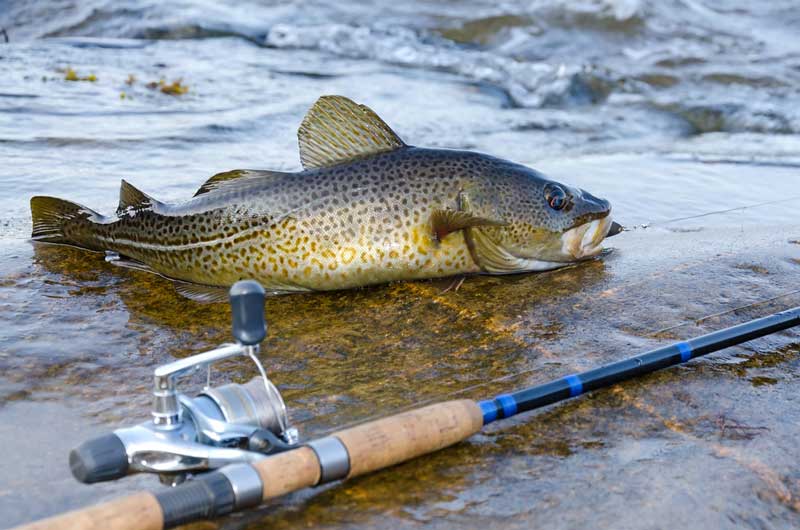 Danny Flynn, a Jacksonville resident, owns and operates the 22-foot Fin-Finder center console boat, known as the 2010 Pro Redfish Tour champion, used for Fish Amelia Island's high-quality chartered fishing tours.
The business provides fishing expeditions throughout the year for fishermen regardless of their skill levels, from family outings to competitive professionals.
The summertime fish species, like trout, coba, bull redfish, and tarpon, and the fall and wintertime species, like mangrove snappers, sharks, mangrove snappers, and jacks, are available to charter boarders.
Excursions also provide possibilities for marine life observation, including the chance to see and photograph local dolphin and wader populations.
Address: 2103 Egret Ln, Fernandina Beach, FL 32034, USA
12. The Maritime Museum of Amelia Island
The Maritime Museum of Amelia Island is a top maritime history museum in Fernandina Beach. It features exhibits emphasizing well-known industries on the island and ample historic marine culture.
This Museum is nestled in a former ice house structure in Fernandina Beach's historic downtown area. It showcases eight national flags, exhibiting the region's maritime culture from the 16th century respectively.
You may observe artifacts from the United States, Spanish, and Soviet rule eras, Cold War divers suits, buried treasures, and Naval uniforms.
Additionally, visitors can see some marine weaponry and recovered shipwreck relics found within the waters surrounding the area.
You can also join a guided tour with tales of the area's maritime staff through the years from which the exhibits and information emerged.
Address: 115 S 2nd St, Fernandina Beach, FL 32034, USA
13. Fernandina Beach Marketplace
Fernandina Beach Marketplace, the best weekly farmer's market in Fernandina Beach, is accessible to the general public every Saturday in any weather.
This Market features booths from local farmers, bakers, and producers who sell a wide range of seasonal goods and pantry products to neighborhood customers.
In addition, live music performances by media figures and local celebrities make appearances, and regional mobile restaurants and carts at this place.
You can bring your pet to this market, provided it is voice-trained, or make inquiries about adopting a humane animal from the Nassau Humane Society.
In addition to the occasion, the Fernandina Beach Arts Market is hosted on other Saturdays, featuring the creations of wonderful local artisans.
Shopping at Fernandina Beach Market is worth adding to your itinerary of top things to do in Fernandina Beach, FL, as you can learn the town's culture by getting up close with the locals.
Address: N 7th St, Fernandina Beach, FL 32034, USA
14. Amelia Island Downtown Tasting Tours
The best method to learn about Fernandina Beach and the larger Amelia Island area's culinary industry is through Amelia Island Downtown Tasting Tours.
Amelia Island Downtown Tasting Tours offer opportunities for food and drink tasting, meet-and-greets with chefs, and strolls past the island's historical sites.
The Tour guarantees a completely different experience for returning tour passengers and a comprehensive insight into the area's culinary offers.
Booze and Bites Tours, which include meeting with prominent local chefs and mixologists, and downtown 2hrs cocktail tours are also included in the tour options.
Groups can reserve private tour choices for weddings and birthday celebrations with additional packages.
Address: 31 S 5th St, Fernandina Beach, FL 32034, USA
15. The Historic Amelia Schoolhouse Inn
It would be best if you reserved a room at Amelia Schoolhouse inn for a place to rest your head after a long journey.
Initially built in the 1880s as the island's first school, Architect Robert Sands, designed this boutique commercial accommodation.
The "Schoolhouse Inn" is a historical monument on the island. It is officially recognized for its value by being added to the registry of historic places.
The school shut down in the 20th century. However, it was used for various purposes over the years before it became the Amelia Schoolhouse Inn.
The beauty of antiquity combined with modern conveniences will make your stay in this lovely boutique unlike any other.
Address: 914 Atlantic Ave, Fernandina Beach, FL 32034, USA
Florida presents breathtaking attractions and activities. Explore some of its fun cities, here are guides on places to visit in Hudson, and Port St. Joe.
16. Fernandina Plaza Historic State Park
The smallest State Park in the area is located on a cliff at the Northern end of Amelia Island, providing birds-eye views of the island's river.
Despite its minute size, the unique nature of this park makes visiting it worth a spot on your list of best places to visit in Fernandina Beach, FL. The Park is nestled where the Fort San Carlos plaza area built in 1816 once was.
You can get insight into the plaza's growth with the help of interpretation boards within the park, which emphasize the cultural utility of the park through the years.
You can also catch unprecedented vistas of old Fernandina while on the park's green fields, perfect for outdoor recreational activities and picnics.
Additionally, the Park is available for special functions such as weddings, school events, community programs, birthday parties, and more.
Address: 715 San Fernando St, Fernandina Beach, FL 32034, USA
17. Fernandina Beach Golf Club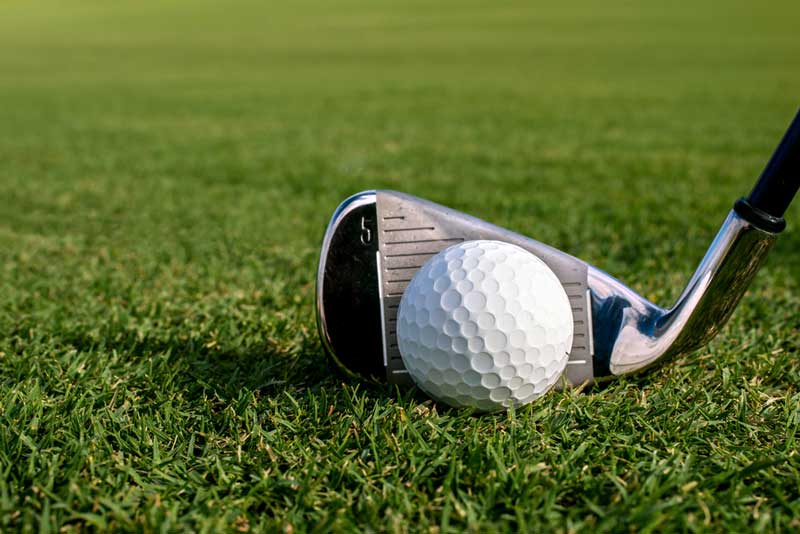 Get out on the course and enjoy a great round of golf while visiting Fernandina Beach. A vast 27-hole golf course with a challenge for players of all ability levels can be found beside Bill Menton Road.
The grassy golf course is constantly in immaculate condition. It is situated in a picturesque area ideal for a round while taking in the scenery.
Don't forget to reserve your tee time and swing by the club's quaint restaurant for a delicious meal after your game.
Address: 2800 Bill Melton Rd, Fernandina Beach, FL 32034, USA
18. Florida Adventure Sports
One of the most remarkable ways to see Amelia Island is by flight. Florida Adventure Sports offers 20 to 60-minute trips conducted by licensed pilots for all participants.
The facility's Airborne XT-912 aircraft line, known for its high safety standards and comfortable flights, is used for all excursions.
Since the company's inception, more than 5,000 flight hours have been accumulated, flying over popular destinations in the Jacksonville and Nassau Sound areas.
The stunning natural environment of the area, such as its protected salt marsh and coastal marine environs, is presented to tour participants from above.
Guests can take morning or evening flights along with motorized hang-gliding tours and lessons.
On your checklist of what to do in Fernandina Beach, FL, ensure to add touring the city by flight and going hang-gliding for a thrilling adventure.
Address: 3990 Centurion Way #5202, Fernandina Beach, FL 32034, USA
19. Amelia Community Theatre
Support the brilliant performers and committed volunteers who offer top-notch performances to the Fernandina Beach community by attending excellent live shows at Amelia Community Theatre.
The city of Cedar Beach has hosted over 40 years of artistic functions in this charming community theater.
The Amelia Community Center has served as a haven for local artists and art lovers, hosting various shows, including comedies, musicals, dramas, and more!
Watching the artists' performances, which provide top-notch entertainment to residents and guests, will undoubtedly delight you on an artistic and emotional level.
Check out the shows scheduled for each season and purchase tickets to foster the locals' artistic aspirations.
Address: 207 Cedar St, Fernandina Beach, FL 32034, USA
20. Amelia Island Kayak Excursions
Going on kayaking tours would be among the fun things to do in Fernandina Beach, FL, for outdoor recreation enthusiasts.
Amelia Island Kayak Excursion is among the best kayaking tour and rental establishments in Fernandina Beach.
The excursions here provide family-friendly and unforgettable kayaking trips for all who wish to explore the waters.
Amelia Island Kayak Excursion offers two to five hours guided trips through Amelia Islands' surrounding waters. This company also provides overnight tours to island and mainland tourist attractions.
The company employs top-quality maintenance and safety gear and equipment, such as class III floatation devices for kayakers, so that you can be assured of your safety.
You can subscribe for a multi-day, full-day, or half-day kayak rental and private boat cruises visiting nearby scenic locations like Fort Jekyll, George Islands, St. Mary's, and the National Seashores of Cumberland Island.
Address: 3 S Front St, Fernandina Beach, FL 32034, USA
21. T-Rays Burger Station
T-Rays Burger Station, established in 1988 inside an Exxon gas station in Fernandina Beach's central business center, has been listed among the USA's top 50 Burger restaurants In America.
With no official outside sign or advertising other than spoken word reputation, the restaurant still has its original identity.
Every day during morning and noon hours, diner-style food is dished out, including delectable hashbrowns, omelets, full breakfast platters with sausages, eggs, pancakes, and homemade biscuits and gravy.
Lunchtime patrons can select from traditional American sandwich specials, including conventional BLTs, Cajun fish sandwiches, and vegetarian alternatives like barbecued portobello mushroom sandwiches.
Additionally, platters of freshly caught fried fish and shrimp and crab cake meals are available.
Address:202 S 8th Street, Fernandina Beach, FL 32034, USA
22. Amelia River Cruises and Charters
As a visitor, you can't be wondering what to do in Fernandina Beach, FL, when you have yet to go on a boat tour. Kevin and Cecilia McCarthy, the married couple who run Amelia River Cruises and Charters out of Fernandina Beach, have been in business together since 2000.
The duo provides a wide range of boating tours along the stunning waters around the Amelia Islands and Cumberland area.
Tourists can visit Cumberland Island's legendary wild horses, the stunning Fort Clinch State Park, and Fernandina Beach's Old Town aboard the Amelia Cruises and Charters boats.
The Charter's afternoon-long Beach Creek Tours allow passengers to explore Cumberland Island's salt marsh habitats while also seeing the ruins of the famed Dungeness Mansion.
Other tour choices include family-oriented Sunset Tours, Adult Twilight BYOB cruises, and Shrimping Eco Tours.
ADA-compliant private boating charters may accommodate up to 80 persons and include food and drinks on every voyage.
Address: 1 N Front St Suite #3, Fernandina Beach, FL 32034, USA
23. Amelia River Campground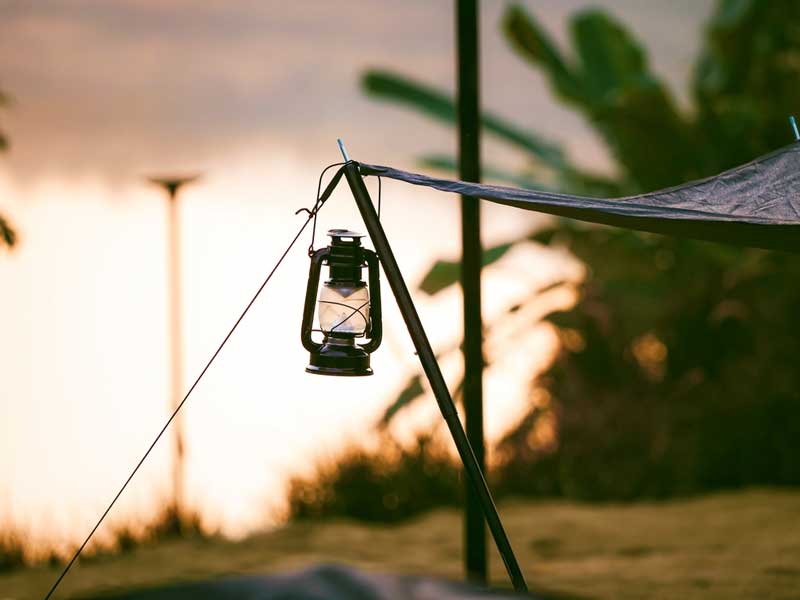 Spend a night out at Amelia River Campground if you prefer to gaze up at the night sky while enjoying nature's peaceful sounds.
Tucked Away from the city's hassles, you may unwind at this riverfront campsite on Atlantic Avenue.
The campsite is hidden under the eaves of oak trees, which provides a covering where you may pitch a tent and pass the night outside and in the great outdoors.
Featuring the conveniences needed to make your camping escapade enjoyable, Amelia River Campground is a tidy, private location.
Seize the opportunity to pass the night in the tranquility of nature, bring your outdoor necessities, and wake up ready to survey Fort Clinch State Park.
Address: 2601 Atlantic Ave, Fernandina Beach, FL 32034, USA
24. Espana Restaurant and Tapas
Fernandina Beach's storied downtown area is home to Espana Restaurant and Tapas, a beautiful Spanish and Portuguese-style eatery with inside and outside seating in a cozy dining room and outside garden seating areas.
The eatery offers the Iberian Peninsula's regional specialties, such as premium paellas made with imported ingredients and following traditional recipes.
A comprehensive selection of Spanish-inspired tapas is offered all day, including drunken mussels in white wine sauce, patatas bravas, chorizo encebollado, and picadinho pork tenderloin.
Entrees from the land and the sea include seafood casserole in the Spanish manner, scallops and salsa verde, and pork and clams in the Alentejo style.
A wide variety of premium wines and sangrias made in-house go well with homemade desserts in the Iberian tradition.
Address: 22 S. 4th Street, Fernandina Beach, FL 32034, USA
25. Amelia Island Escape Rooms
Visit Amelia Island Escape Rooms if you love the feeling of victory that comes with deciphering codes and puzzles.
Check out the well-liked escape room establishment in Fernandina Beach on South 14th Street.
The Escape Rooms provide an immersive experience of interesting stories showcasing Amelia Island's past as you solve the puzzle and riddle with loved ones.
You can choose from different themed rooms with other exciting stories and mysteries, most of which are based on actual events.
These themed Escape Rooms provide one of a kind type of entertainment that you will surely enjoy, regardless of your age.
Address: 1008 S 14th St, Fernandina Beach, FL 32034, USA
Florida has some of the best cities in the United States to explore. Here is a list of fun things to do in Altamonte Springs, things to do in New Port Richey, and things to do in Delray Beach for a fun exploration.
Plan Your Trip to Fernandina Beach
Fernandina Beach, FL, is a mix of stunning terrestrial and marine environments in conjunction with old and modern attractions, which fosters a captivating experience for all who visit.
This ocean-side city satisfies those seeking a thrilling and unforgettable vacation experience and those who want to relax and rejuvenate after a long period of work-related stress.
Don't hesitate to make it your next vacation destination.