Turlock city is situated in Stanislaus County, California State, United States. It had a population of 72,682 people in 2021, ranking it second among the county's largest cities. The city contains a liberal arts university and the prestigious California State University.
Turlock, CA, is referred to as the " Heart of the Valley" because it boasts numerous magnificent landscapes and stunning views.
Turlock, California, offers a wide range of activities, some of which will raise your heart rate, some of which will make for the perfect romantic encounter, and many more that will suit people with various interests.
You will be stunned by the numerous sights at your disposal when you travel to this town.
Are you planning an exploration of Turlock? Here are the best and fun things to do in Turlock, CA
Things to Do in Turlock, CA
1. Carnegie Arts Center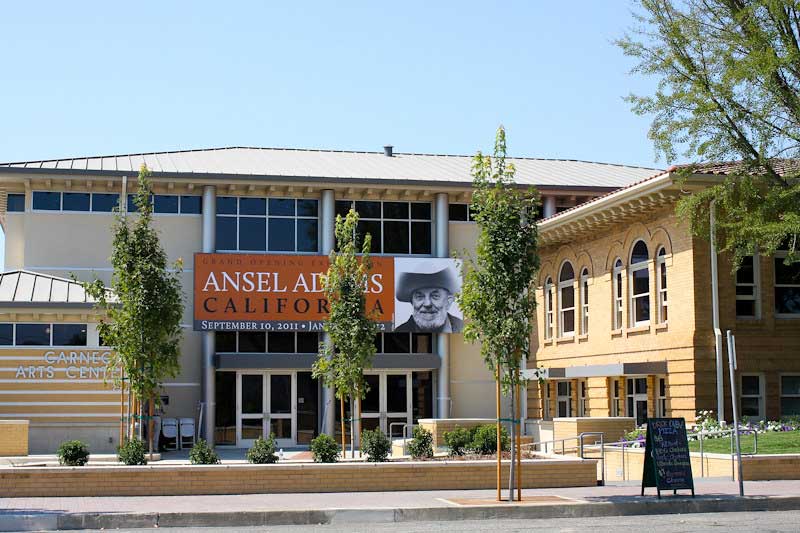 Taking your significant other on a date at the Carnegie Arts Center is one of the best things to do in Turlock, CA, for a romantic experience.
The Arts Center is open from Wednesday to Saturday from 10 am to 5 pm and 11 am to 4 pm on Sunday.
Holding hands, you can stroll side by side through the art gallery admiring the many works created by regional and international artists.
Enjoy the occasion by witnessing the city's rich culture and catching a glimpse of its many different artistic viewpoints.
The building that served as the Carnegie Library between 1916 and 1968 was eventually converted into the Carnegie Arts Center.
The Carnegie Arts Center has served as the community's resource for educating residents and visitors and helping them learn more about the area via arts since 1979.
To make your trip more enjoyable, you may come along with your family if you aren't visiting the location with your lover.
Address: 250 N. Broadway St., Turlock, CA 95380, USA
2. BMX Bike Park
Biking the BMX Park routes is one of the fun things to do in Turlock, CA if you are an outdoor recreation enthusiast.
Test your biking prowess and build stamina at the BMX Park on Walnut Avenue. The Park welcomes both newbies and seasoned bikers to travel its routes.
Situated in the storm basin's Northeast area, the Bike Park offers three distinctive jumps on different levels.
The Park's biking courses can be very challenging; as such, the Bike Park's management kicks against biking without wearing all necessary safety gear.
The Park is open from Monday to Friday at 3:45 pm from sundown and 8 am to dusk on weekends.
Address: walnut Ave Turlock, CA 95382, USA
3. Turlock Historical Society Museum
If your getaway weekend aims at learning the city's history, visiting the Turlock Historical Society Museum would be among the top things to do in Turlock, CA.
You will be amazed by the relics, pictures, documents, and old maps showcased in the Museum's exhibition area.
The numerous artifacts provide a vivid insight into the city's history and how much it has developed through the years.
The Museum kicked off in August 2003 and, ever since, has been the ideal destination for history buffs who wish to see the California Mission-styled architectural concept.
One interesting tidbit about the Museum is that it was formerly the Palace Meat Market from 1911 to roughly 1999, when its previous owners gave the Turlock Historical Society possession.
Before leaving, read the dedication inscription outside the Museum to learn about the people who inspired the attraction's development and purchase some souvenirs from the gift store.
Address: 108 S. Center Street, Turlock, CA 95380, USA
4. Turlock Community Theater
Among the fun things to do in Turlock, CA, is to watch live performances at the Turlock Community Theater; it is worth adding to your list.
Cinemas enable you to watch your most-liked actors on a large screen, but it is nowhere near as thrilling as seeing them perform live on stage.
This famous Theater in Turlock, CA, is a well-liked location for people who would rather see a live show than watch it on a big screen.
Choral performances, symphony, big bands, and musicals are some of the shows the Theater has been bringing to Turlock from March 1999 to date.
Dance performances at the Theater come in different genres, such as modern, jazz, ethnic, and ballet. You can check their schedule to see when to visit for your preferred shows.
Address: 1574 E Canal Dr. Turlock, CA 95380, USA
5. Monte Vista Crossings Shopping Center
Suppose you are a compulsive shopper or have friends who are passionate about shopping. In that case, Turlock features an attraction that will keep you and your friends busy and fixated on must-have items.
The variety of alternatives the Monte Vista Crossings Shopping Center offers will have you switching between brands as though tomorrow will not come.
You come across so many excellent offers here that you might even ignore the cries of your sore feet.
The 181,780-square-foot space, filled with retailers, certainly has much to keep you going until you are satisfied.
Monte Vista Crossings Shopping Center features renowned merchants of clothing, home decor, health supplements, and more.
Address: 2801-3027 Countryside Dr, Turlock, CA 95380, USA
6. Macedo's Mini Acre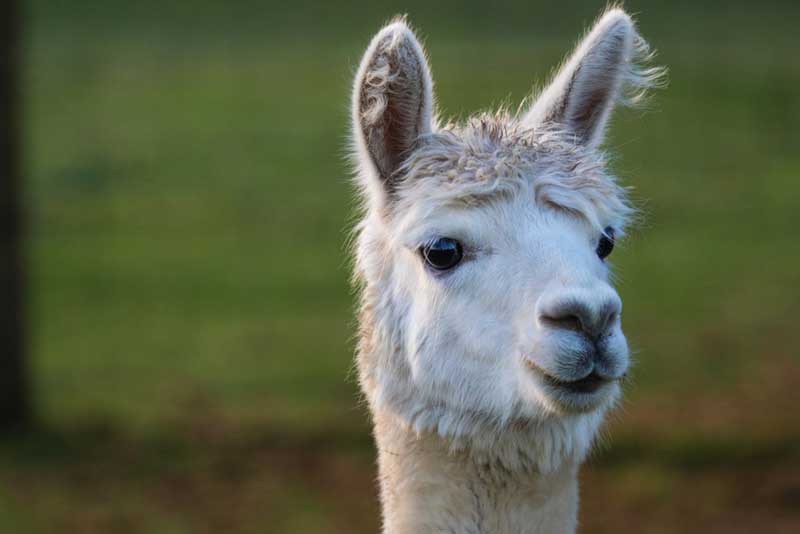 Macedo's Mini Acre is one of the best places to visit in Turlock, CA. It offers a heartwarming and educative experience as visitors see and learn about some of the most adorable creatures.
If you love alpacas and llamas, are a fiber artist ( crocheter, weaver, knitter), or want to start an alpaca ranch, go to Macedo's Mini Acre.
Visitors can interact with cute miniature horses, learn about the furry animals, and take pictures with amiable alpacas.
You can observe the needle felting, knitting, and spinning, and knitting, processes used by the ranch to create goods like scarves and sweaters from wool gotten from animals.
You can also enroll in workshops on related subjects like making trivets and felt soap, yarn spinning, and fabric dyeing.
Remember that appointments are required for both the store and the ranch visits. The ranch is kid-friendly, so if you travel with kids, you are welcome to bring them along.
Address: 11175 Golf Link Rd, Turlock, CA 95380, USA
7. The Rail Bar & Lounge
In Turlock, CA, a pub called The Rail offers its customers some of the best nightlife experiences in the area.
The Rail Bar & Lounge serves a variety of cocktails, beer, wine, and unique Micheladas to its customers. At the same time, they catch live sporting events on their TV screens or play card games.
The Turlock Poker Room, where visitors play poker, blackjack, and more, is accessible via The Rail Bar & Lounge.
To ensure that participants are not distracted from the game at hand, the Bar delivers the drinks directly to the card table.
Address: 2321-C West Main Street, Turlock, CA 95382, USA
8. Turlock Certified Farmers' Market
The city is proud of its thrilling activities and attractive tourist destinations. It is also well-known for its large farmers' Market, which is open every Saturday from 8 am to 1 pm.
The Turlock Farmers Market had moved to several locations before it acquired its present site in 2016
The former location where the Market was held was the city's downtown area in 2010 before the organizers moved it to the fairgrounds of Stanislaus County.
The exact location of the fair was also the site of the city's first melon festival in 1912, making the setting more intriguing due to its historical significance.
The Turlock Certified Farmers Market sells locally produced goods like fresh produce, fruits, veggies, and other food items.
Address: 385 E Main St, Turlock, CA 95380, USA
Also check out our list of things to do in Point Reyes Station, and cool things to do in Lake Elsinore, if you are planning a California road trip.
9. Donnelly Park
Amidst the many best places to visit in Turlock, CA, for quality family time, Donnelly Park shouldn't be missed. It is ideal for picnics and other fun outdoor group activities.
This tourist-frequented location features barbecue pits, green fields to run, walk or play, and other essential features of a good park encompassed in its 40-acre land mass.
The little ones can socialize and make new friends in the kiddies area while the older ones play half-court basketball.
Engage in a game of tag or frisbee throwing with family or friends. Additionally, try to get there in time to choose your preferred picnic spot.
Address: 600 Pedras Road, Turlock, CA 95382, USA
10. Rembrandt & Rose
Whether you are a painter or not, Rembrandt & Rose welcomes everyone who wishes to participate in their painting sessions.
This paint-and-sip workshop is open to anyone, not just those with talented hands and original ideas.
Even though you are familiar with art studios, Rembrandt & Rose's concept is unique, letting customers sip their favorite beverages while using their brushes to create a work of art.
If you're indecisive about what to do in Turlock, CA, take your family or friends to Rembrandt & Rose for a fun and tasty experience.
You can make reservations with the management if you want to use the venue for a particular party or celebration.
Address: 4650 Tapestry Way, Turlock, CA 95382, USA
11. Turlock Golf & Country Club
Regardless of your reason for visiting the city, the Turlock Golf & Country Club is an ideal spot to kick back and recreate.
This Golf course and the Country Club are one of the firsts in Central California. For a long time, this well-maintained location has been a well-liked spot for seasoned and amateur golfers.
The area features a broad driveway to ease movement with an 18-hole golf course with bunkers and water hazards.
For over 90 years, the Turlock Golf & Country Club has served as a hotspot for socializing and meeting old and new friends.
Playing a round of golf at the Turlock Golf & Country Club is a must-do, especially if you are a golfer looking to play on a different course with new challenges.
Address: 10532 N. Golf Link Road, Turlock, CA 95380, USA
12. RAM Farms Inc.
The RAM Farms Inc grows over sixty kinds of Squash, gourds, and pumpkins; some names include Long Island Cheese, Fairy Tale, Jarrahdale, and Cinderella.
This pumpkin farm outside Turlock has become a yearly destination for locals and visitors since 2007.
Visit RAM Farms Inc to take great pictures and play a game of pumpkin bowling. Additionally, you can find your way through the Corn Maze, see movies in the fields and explore the Scary Shed.
The farm runs throughout the year, but the best time to visit is in the fall when you can pick flowers from the farm.
Address: 716 N Daubenberger Rd, Turlock, CA 95380, USA
13. Valley Vibes
Finding a holiday location that allows you to learn and maintain a healthy lifestyle is crucial, given your respect for wellness.
Valley Vibes in Turlock, CA, can help you continue your training regimen during your stay in the city.
The proprietors precisely planned community activities and outdoor fitness to boost your emotional and physical wellness.
On request, private coaching is available if you would prefer to engage in your body and mind-developing exercises.
You may arrange a particular event if you prefer something other than yoga and meditation with only familiar faces.
Address: 1555 East Canal Drive, Turlock, CA 95382, USA
14. Dust Bowl Brewing Co.
Three places in California have sampled the products of Dust Bowl Brewing Company, and Turlock is one of them.
The Dust Bowl Brewing Co is located in the heart of California, boasting the biggest taproom, making it a must-see location.
Hops of Wrath IPA, the first beverage produced by Dust Bowl Brewing Company, was made available in May 2009. In July 2016, the brewery's first taproom opened.
The Brewery's Taproom currently has 20-tap towers, spectacular vistas of the brewery, a restaurant, a corn hole, a beer garden, a patio, bocce courts, and more.
Dust Bowl Brewing Co now produces craft beer such as robust IPAs, smooth lagers, and more. Visiting the brewery is based on reservation.
Address: 3000 Fulkerth Rd, Turlock, CA 95380-9403, USA
15. Tsymbal Winery
What makes the Tsymbal Winery special compared to other wineries is that it offers distinctive variations of wine and honey.
Some of the unique variants of honey you will find on the menu of this Winery include clover, wildflower, and blueberry, packaged in different quantities.
This well-known Winery offers only natural honey. The honey is obtained from the golden comb honey farm. Each wine is made from the purest ingredients with a palatable flavor.
On the wine menu, you will find the Sunbeam and California Bouquet.
For an enjoyable experience, add tasting the best of wines and honey at the Tsymbal Winery to your list of what to do in Turlock, CA.
Address: 4231 Idaho Rd. Turlock, CA, 95380, USA
Considering a California road trip, check out our guides on things to do in San Rafael, and things to do in San Clemente for a memorable trip.
16. Funworks Modesto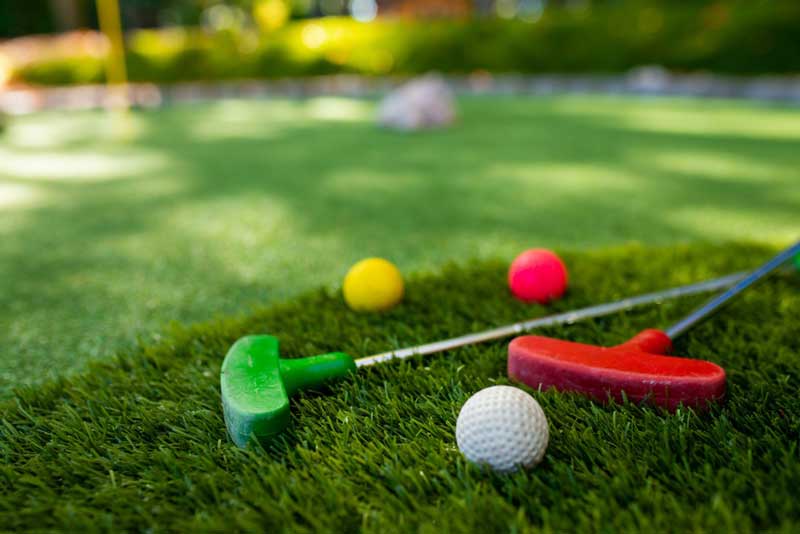 Funworks Modesto, situated in Modesto, only a 20-minute drive from Turlock, is a terrific location for group or family play time featuring miniature golf, games, and attractions.
You can hone your baseball prowess in a batting cage or play some rounds of bowling with loved ones.
For more thrill, you may challenge your friends on the race track known as Lightning Raceway or enjoy the Splashworks Pirate Ride.
Your kids will have an unforgettable experience making their very own stuffed animal when they visit the Teddy Bear Factory.
A modest eatery and café are available at Funworks Modesto, with any treat you can think of, from pizza and funnel cakes to nachos and corn dogs.
With its mix of rides, games, food, and sports, this attraction offers something for people of all ages and is guaranteed to make everyone happy.
Address: 4307 Coffee Rd., Modesto, CA 95355, USA
17. Stan State Art Space
Stan State Art space is a hub where professional artists, students of California State University, and faculty members can display their art pieces.
It is evidence of California State University Stanislaus' commitment to academic excellence and the arts.
The Stan State Art Space does not charge an entrance fee, so if you are an art lover, feel free to drop by and be inspired by the fantastic display of creativity.
This city is smack dab amid California's Central Valley. In addition to exhibitions, it hosts workshops on many aspects of art.
Such occasions are a great way to unwind on a Saturday, allowing your imagination to run free while learning something.
Address: 226 N 1st St, Turlock, CA 95380, USA
18. Hilmar Cheese Company
There is much more to taking your kids to the Hilmar Cheese Company, only 9 minutes away from Turlock than just looking at cheddar.
The Company's modernized facility allows you to explore its factory area, giving insight into the cheese-production procedure and tasting some of their freshly made cheeses.
Additionally, the Company has a dining area and gift shop. The tours provide access to interactive exhibits and insightful films on cheese and ice cream production.
Suppose you are visiting the Company as a larger group for excursion purposes. In that case, you might have to request a guided tour.
While the tours are cost-free, the cheese company also organizes more comprehensive events like ice-cream-making lessons, which require a small entrance fee.
Address: 9001 North Lander Ave., Hilmar, CA 95324, USA
19. Great Valley Museum
If you want to see some fantastic natural and historical exhibits, visit the Great Valley Museum on the Modesto Junior college campus.
Snakes, tarantulas, and skinks are among the 24 plus live exotic animals housed in the Museum's mini zoo.
The Museum practices a more interactive exhibition to enable its visitors to learn how to interact with the natural environment and the different species that call it home.
The planetarium equipped with Zeiss SkymasterZKP-4 LED/fiber Optic star projector at the Museum is a must-see.
The hundred-seating capacity planetarium offers spectacular vistas and planetarium movies that last about an hour and 30 minutes.
The Great Valley Museum also provides changing exhibits that emphasize some of the Central Valley region's culture, history, and art asides from the animals, permanent displays, and planetarium.
Despite not being in Turlock, this magnificent Museum is just a 20-minute drive from Turlock.
Address: 2201 Blue Gum Avenue, Modesto, CA 95358, United States
20. Ranch of Horror
Exploring the Ranch of Horror is a perfect addition to your list of top things to do in Turlock, CA, if you prefer a spooky adventure.
Seated on 900 N Broadway, Ranch of Horror offers Roughly 13 adrenaline-pumping activities that will make you want to scream.
The screams, however, will be signs of shock and excitement rather than intense fear that can shatter your heart, so do not be alarmed.
These thrilling events that might satiate thrill-seekers are held at the Turlock Fairgrounds.
A few activities that might satisfy your craving for a spooky yet entertaining experience are House of Dystopia and Zombie Escape.
Address: 900 North Broadway Avenue, Turlock, CA 95380, USA
21. University Art Gallery
There is more to Turlock than meets the eye; hence the University Arty Gallery does not simply concentrate on presenting the creative side of the city.
From the onset, the sponsors of the Art Gallery established and maintained an extension of support of the university's faculty or art.
The building was engineered to serve as a hub for the up-and-coming and professional artists to display their art pieces.
Aside from showcasing art, the Art Gallery has also provided a place to foster differences in culture, ethnicity, and gender.
Your visit to the University Art Gallery will enlighten you and broaden your perspective of how you see and understand things.
Visit and explore the University Art Gallery to unleash the artist in you through art pieces and concepts and to learn about the people's culture.
Address: 1 University Cir, Turlock, CA 95382-3200, USA
22. Ten Pin Fun Center
Wouldn't it be wonderful to have many fun activities and good meals all in one location? Of course, that is the first thought that comes to mind when you want to spend time with friends and family.
Ten Pin is a 34 Lane bowling alley with modern equipment in Turlock that features an eatery that offers a comprehensive menu of delicious meals you would love to try before or after bowling.
Aside from the sophisticated bowling lanes, Ten Pin Fun Center also features an Outdoor Garden for people who prefer to drink in the open and a room for more privacy while partying.
There are other group events available at the bowling alley which you and your friends or family can enjoy together.
While in the city, this would be the ideal place to show off your bowling prowess or perfect your skills.
Address: 3700 Countryside Dr, Turlock, CA 95382, USA
23. Pageo Lavender Farm
If you have never seen a large field of Grosso lavender and Loddon Blue, seize the opportunity to do so at Pageo Lavender Farm.
No list of the top things to do in Turlock, CA, would be complete without a visit to the Pageo Lavender Farm.
The scenery of the farm is mesmerizing, especially with the gorgeous bloom, creating a romantic ambiance, so bring your lover along to see this beauty.
The English Lavender grown on the farm is used as a scented ingredient in the manufacturing of soaps and cooking.
On the other hand, the Grosso's is used in making soaps and lavender oils. Remember to go with a camera to take pictures of yourself and your family with the gorgeous scenery as your background.
The Farm's beautiful nature makes it perfect for weddings, birthday parties, and other celebrations.
Address: 11573 Golf Road, Turlock, CA 95380, USA
24. Regal Turlock
The fact that Regal Cinema is the second-largest network of theaters in the world is not by accident.
It offers first-rate services and, even better, high-quality movies. Sometimes a movie feels newer when seen in a completely different city.
Additionally, this city has less than 100,000 residents, so you won't have to bother with long queues when you visit with loved ones to catch a movie on weekends.
Visit Regal Turlock with your family to catch the latest movies while enjoying the delicious traditional popcorn.
Nothing spells out romance than taking your lover on a date to see a movie at a film house in an entirely different city.
Address: 2323 W Main St, Turlock, CA 95380, USA
25. La Mo Cafe
The La Mo Café is an exceptional opportunity to savor cuisine with a Latin influence made with ingredients sourced from numerous retailers and regional farmers.
The eatery is well-known for its lovely outdoor location, unique cocktails, and nutritious menu options.
Also, La Mo has a coffee shop offering loose-leaf teas, a selection of pastries, and specialty coffees from the third wave.
The store employs only the freshest, most delicious ingredients to manufacture its beverage syrups and seasonings from scratch daily, providing customers with a memorable experience.
Address: 310 East Main Street, Turlock, CA 95380, USA
Check out more cities in California, here is a list of things to do in Yucca Valley, things to do in Yuba City, and things to do in Valencia for a fun time in this city.
Plan Your Trip to Turlock
Aside from being a fun tourist destination, Turlock, CA, offers a calm and safe environment for living. Its combination of relaxed and thrilling attractions has a way of catering to people with different needs.
With the help of this article, you can make the most of your much-needed holiday in the most convenient way possible.
Have a fun trip!