Olathe is Kansas's fourth largest city and the county seat of Johnson County, one of the wealthiest counties in Kansas and the United States.
Olathe comes from a Shawnee word meaning "beautiful." The city is full of small-town charm and is a great place to plan a family vacation.
The city had a population of 143,014 in 2021. It boasts various parks, festivals, art programs, historical sites, and diverse notable awards, making it one of the best cities to live in
Are you planning a trip to Olathe? Here are the best and fun things to do in Olathe, KS.
Things to Do in Olathe, KS
1. Lake Olathe
Lake Olathe is a 170-acre lake and an excellent spot for outdoor activities.
The Lake Park, beyond the Lake, spans over 258 acres and has several luxuries like a swim beach with outdoor showers, vending machines, and locker rooms.
The park also has a marina to rent water vessels like pedal boats, canoes, kayaks, and paddle boards. You can bring your umbrellas, beach chairs, none alcoholic drinks, and food to the marina.
After being renovated, the Park now boasts a new events lawn with a stream, a landscape, and a pond with a waterfall. The water feature also feeds a creek that surrounds the sprayground.
The Frontier Military Historic Byway at the Park gives it some level of historical relevance, a nature playground, trails, a disc golf course, three massive shelters, and a 1,500-seating arena that offers a scenic view of the lake.
This spot is an ideal place to relax and connect with nature. It is no doubt one of the best places to visit in Olathe, KS.
Address: 191 N. Ward Cliff Dr. Olathe, KS 66061, United States.
2. Main Event Entertainment
Main Event Entertainment is the ultimate destination for fun, as it is full of various games and thrilling activities to give your kids the experience of a lifetime.
There's a laser tag arena for group games and an arcade area boasting over 100 games, from your favorite classic games to the more modern ones.
The key attraction in this establishment is the state-of-the-art bowling alley, fully equipped with professional-level lanes that can accommodate any age grade, plus dragon ramps for the younger kids just starting to help them learn the game.
This venue is the best place to host a kid's party, as it comes fully prepared with gaming opportunities and activities that guarantee your kids and their friends a memorable time.
In case you need a break, there is a full-service restaurant with an array of cocktail menus where you can refuel and rest and a snack bar offering food like Pizza, burgers, wings, etc.
Exploring Main Event Entertainment with your kids is certainly one of the fun things to do in Olathe, KS.
Address: 11950 N Kansas City Rd, Olathe, KS 66061, United States
3. Heritage Park
Are you interested in playing golf surrounded by stunning scenery? If yes, then head to Heritage Park and gain access to a fantastic golf course.
The Heritage Park, dedicated in 1981, has a golf course with 18 holes that uniquely blend link-style and conventional holes with tree lines. The Coffee Creek and the three lakes are water factors on the eleventh hole.
Heritage park measures 6,876 yards from the edge and is known as a par-71 championship golf course. Its golf conditions are always in excellent shape as Bentgrass greens and Zoysia grass fields cover the grounds.
The Park, which spans 1,200 acres, offers ten shelter options for parties and reunions, a 30-acre off-leash dog area, a 40-acre lake with a marina, and various sports facilities, including baseball, softball, and soccer fields.
When you think golf, think Heritage Park.
Address:16050 Pflumm Rd, Olathe, KS 66062, United States
4. Ensor Park and Museum
The Ensor Park and Museum, formerly hosting a house and barn, were once home to Loretta and Marshal Ensor, children to Ida and Jacob Ensor.
Marshall Ensor, an industrial arts teacher, craftsman, and amateur radio operator, built a 90-foot tower radio tower that is still present today.
The Museum preserves and showcases the history of the Victorian American era and a time in the 1900s when people kept a dairy farm and the challenges they faced while at it.
Open weekends from May through October, the seasonal Park and Museum offer tours of the barn and house where visitors can peruse farm equipment, radio transmitters, needlework, historic teaching materials, home furnishings, and others to understand how life was lived in that era.
Take a walk through History at Ensor Park and Museum.
Address: 18995 W 183rd St, Olathe, KS 66062, United States
5. Ernie Miller Park & Nature Center
The Ernie Miller Park is a natural wonder with a vast ecosystem. Covering over 116 acres, This Nature Center is a fantastic place to explore with friends and loved ones.
You can find upland meadows, tallgrass prairies, bottom and forest, a stream, nature paths, an amphitheater, and a picnic shelter, being preserved here. Visitors can have a fun time while learning about the area, its history, and its species.
The Nature Center has live animal displays, an exhibit gallery, and an aquarium featuring native stream fish.
You can watch wildlife in the observation room, check out the bird feeder feature or explore the gift shop for the perfect souvenir to commemorate your experience.
With so much to learn and do, Ernie Miller Park & Nature Center is one of the best places to visit in Olathe, KS.
Address: 909 North, KS-7, Olathe, KS 66061, United States
6. Facial Bar
Whatever your skin needs, you can't go wrong with Facial Bar as they help to improve and maintain your skin health.
Though locally owned, they have performed over 6,000 skin treatments yearly and catered to more than 1,800 clients.
They have a team of experts who specialize in wellness and aesthetics and can provide personalized treatment recommendations for your ideal facial care.
At Facial Bar, you'll find various treatment options like the Bar Power Facial, which focuses on advanced exfoliation. The Bar Method Facial incorporates relaxation with targeted results; the Lash Lift that aims to add length and volume to your natural lashes and can last for 6-8 weeks.
There's also the Gua Sha Massage Add-on, a stone massage that helps to brighten the skin, the Progressive peel series, which is meant for skin improvement, and the Dermaplaning Treatment, which results in ultra-smooth fresh skin.
You can enjoy a fun day of skin care treatments with the girls at Facial Bar.
Address: 16559 W 151st St, Olathe, KS 66062, United States.
7. Mahaffie Stagecoach Stop & Farm Historic Site
The Mahaffie House, built in 1857, is another historic landmark in Olathe, KS, with its own story.
The Mahaffie house served as a rest point for travelers coming from Sante Fe's Westport route, Oregon and California Trails during the 1800s
The Farmstead features building structures from the 19th century, other twentieth-century outbuildings, and a livestock barn that showcases the history of the area. A kitchen was constructed in the farmhouse basement where travelers could eat if they were hungry.
During the living history days, the center features craft demonstrations from blacksmiths, stagecoach rides, agricultural exhibits, and more.
If you're in the mood for a historical tour, then one of the top things to do in Olathe, KS, is to check out Mahaffie Stagecoach Stop and Farm Historic Site.
Address: 1200 E Kansas City Rd, Olathe, KS 66061, United States
8. Centerfire Shooting Sport
Centerfire Shooting Sport is the ideal indoor shooting range to try your hand at shooting. The facility comes well-equipped to indulge your shooting experience.
They have 16 lanes that are temperature regulated with automatic target retrieval systems. They also have a retail gun store with a full-service option and various personal safety and specialist shooting products.
The Center has numerous programs and activities that can accommodate women and children and accessible classes that teach firearms use for newbies who want to get started. If you're ever confused, their friendly staff can help you find the right gear to suit your needs.
There's a coffee and snack facility, a lounge, a viewing area for visitors to observe up close, and other perks for those who subscribe to become members.
Address: 875 N Jan Mar Ct, Olathe, KS 66061, United States
Are you considering more exploration of Kansas, here is our list of things to do in Garden City, and things to do in Leavenworth, and for a fun vacation
9. Stone Pillar Vineyard & Winery
Stone Pillar Vineyard started on a family-owned farm in 2007 and later expanded to cover more grounds and grape varieties.
They produce Melody, Cayuga, Riesling, Vignoles, Chambourcin, Catawba, Zinthiana, Cabernet, and Crimson. To increase their varieties, the Vineyard also sources from local growers, thus producing blended wines like Pink Catawba rosé, Merlot, and Chardonnay.
The Winery promises visitors a unique tasting experience with a stunning view of the Vineyard. You can enjoy a vast wine selection from slushies to hard ciders while on the premises, or you can try them out on the patio or take it to go.
They often have live music, Food trucks, bingo, and yoga classes during the summer for entertainment.
Drop by this picturesque spot and let your taste buds go on a treat. It is one of the best things to do in Olathe, KS.
Address: 11000 S Woodland St, Olathe, KS 66061, United States
10. Kill Creek Park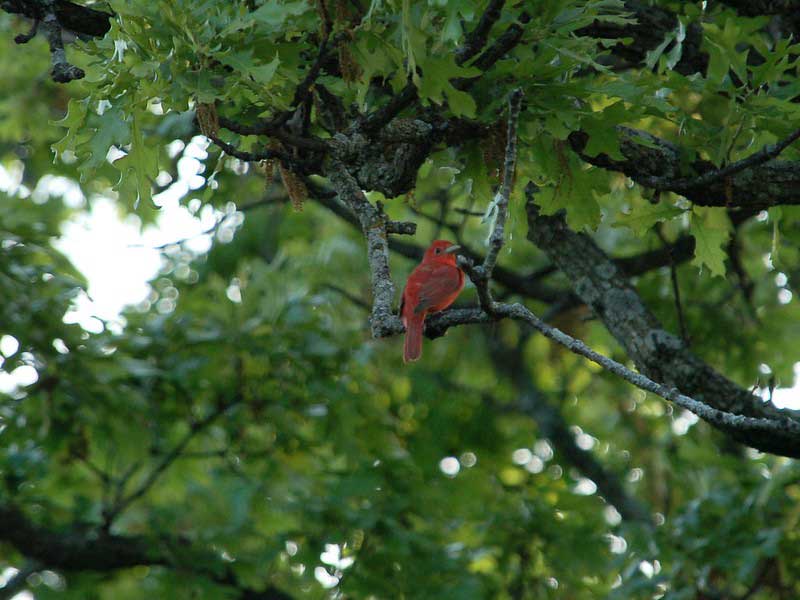 What is recognized as Kill Creek Park was made possible by the generous donation of Russell and Helen Means in the 1980s.
This 897- acre Park has a lake of 27 acres with a marina, a swimming beach, and a fishing pond stocked with rainbow trout. Visitors can rent kayaks, canoes, pedal boards, and paddle boards at the marina during the summer season
Kill Creek trail System extends 12 miles and can be multi-used for hiking, and mountain biking, with 1.5 miles of paved trail for bicycling, walking and running.
The latest attraction is the Russell and Helen Mean Observation Tower, which is 58 feet tall and offers a fantastic view of the Park. You can host your parties, wedding, corporate events, etc.
You can also host picnics in the Park's picnic shelters while admiring its stunning views.
Address: Address: 11670 Homestead Ln., Olathe, KS 66061, USA
11. Museum of Deaf History, Arts, and Culture
The Museum of Deaf History, Arts and Culture was established in 2001 as an educational institution that shows different aspects of deaf history and culture to promote their inclusivity and people's understanding of the deaf.
As you explore the museum, you experience the world from the Deaf viewpoint and learn about notable deaf figures like Charles Baird, Paul Hubbard, and Luther "Dummy" Taylor.
The Museum features numerous activities, including cultural enrichment programs, visual art classes, American Sign Language classes, performing arts performances, and workshops.
You can find the Chuck Baird Art Gallery in the museum, which shows the history of the De'Via movement, a yearly display of the Youth De'Via competition, and various artworks that express The Deaf experience.
The Museum hosts different events and presentations related to Deaf history, arts and culture, film screenings, and American Sign Language Poetry performances.
Visiting the Museum of Deaf History, Arts, and Culture and gaining insight into Deaf culture has got to be on your list of top things to do in Olathe, KS.
Address: 455 E Park St, Olathe, KS 66061, United States
12. Kansas City Automotive Museum
The city of Olathe boasts of a great automobile heritage, and after two years of grassroots promotions and three prizes, Kansas City Automotive Museum was established.
The Museum is a 12,000 square feet structure boasting a stunning collection of over 30 cars on display and exhibits enlightening visitors about the history of automobiles in Olathe.
One of the exhibits is dedicated to Masten Gregory, a race driver born in Kansas City, who won the 24 hours of Le Man in 1965. Another exhibit is the Ford Winchester Plant and the Greenlease Cadillac.
One highlight of the Museum is the drive-in area which displays different categories of vehicles each month. You can see military vehicles or sports cars like Ferraris, Mustangs, and Corvettes.
Address: 15095 W 116th St, Olathe, KS 66062, United States.
13. Red Crow Brewing Co.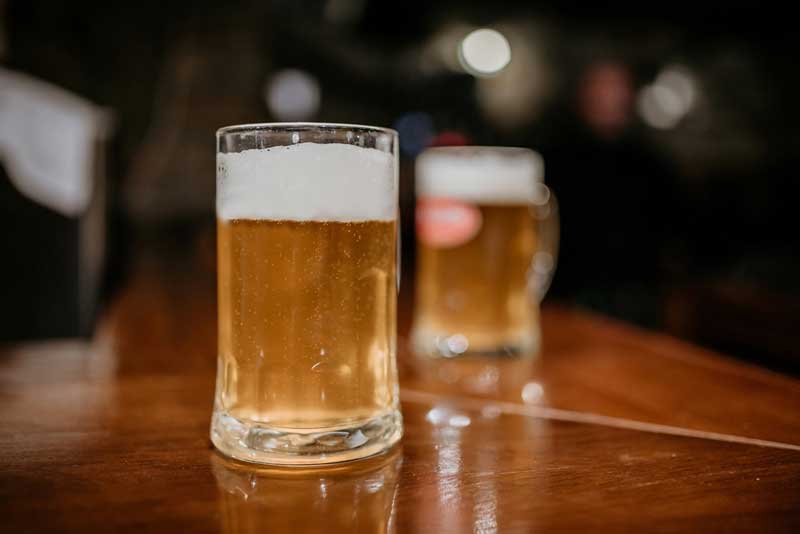 Red Crow Brewery is a family owned business established by Chris and Mistie.
Chris started by brewing beer in his garage and sharing it with his family in 2008. It's because of those efforts that we have the Red Crow Brewery.
There are various alcoholic and non-alcoholic beers, cocktails, wines, juices, soft drinks, and ciders to choose from while taking a quick bite.
With several awards to itself, this spot is a great location to host your special event or enjoy a refreshing time with friends and loved ones.
Address: 1062 W Santa Fe St, Olathe, KS 66061, United States
14. Olathe Farmers Market
If you're looking for where to shop for fresh produce and groceries in Olathe, you should drop by the Olathe Farmers Market.
At the Market, customers can connect with local farmers and artisans, learn about their products and buy locally sourced, high-value fresh goods, vegetables, and flowers.
Numerous vendors sell farm-raised meats, kettle corn, pet treats, baked goods, honey preserves, organic cosmetics, and crafts.
The Market location is usually in the very convenient and excellent atmosphere of Stagecoach Park and Black Bob Park and is available from April to October.
Get into the feel of the city by shopping for local goods at Olathe's Farmers Market.
Address: 1205 E Kansas City Rd, Olathe, KS 66061, United States.
15. Pinot's Palette
Welcome to Pinot's Palette, Olathe, where you are guaranteed a memorable night of fine wine, crisp beer, and classical painting.
If you're planning a bachelorette ceremony, a corporate team bonding activity, or even your anniversary, Pinot Palace promises all that and more.
Everyone is an artist, and Pinot Palace allows you to unleash your inner Leonardo while having the time of your life. You can be as creative as you want while sipping that tall glass of champagne. There's nothing like a cold drink to end a day, ideally.
If you are thinking of organizing a little party that's small and exclusive, you make your request and have it all sorted out. They also cater to kids, teens, and adults of all ages.
Classes are included, too, so it doesn't matter your level of expertise; you're guaranteed the time of your life at Pinot Palace.
Address: 11945 S. Strang Line Rd. Olathe, KS, 66062, United States.
Planning a road trip to Kansas? We have made a list of things to do in Hutchinson, and things to do in Manhattan for a fun road trip.
16. Johnny's Italian Steakhouse
Steaks at Johnny's Italian Steakhouse come into the spotlight when paired with a collection of Italian dishes and seafood.
You can indulge in the popular Steak De Burgo or Chanel No. 5 while you take your pick from their well-curated wine list.
Their entrees come with house-made focaccia bread and fresh salad, while the restaurant environment oozes classic charm and modern amenities with excellent service. You're guaranteed a unique dining experience.
Steaks at the Johnny Steakhouse are carefully picked and aged for at least 28 days and are bred to the best of their kind.
If you want to host your special celebration at this beautiful spot, they have event coordinators who can help make your ideas real and give your visitor an unforgettable experience.
Address: 12080 S Strang Line Rd, Olathe, KS 66062, United States
17. Rolling Ridge Trail
The Rolling Ridge trail is perfect if you don't mind a little walk. It's a 1.6 km round trip hike on a straight path that usually takes about 20 minutes to finish.
The Ridge trail is the spot for nature lovers in Olathe, whether you want to birdwatch, hike, or run. Because it's not as accessible as most other paths, it's not home to many crowds, making it an ideal spot for relaxing.
Its vast space makes it perfect for most outdoor activities like soccer, baseball, and even fishing.
The Rolling Ridge Trail covers 75 acres from Olathe, leading to Prairie Center Park. A Walmart Supercenter is a middle ground that connects you to Santa Fe Street Path, branching off to the east or west.
Though not a popular site, the trail is open year-round and provides a beautiful view every season. Hosting a playground and restrooms, it's a prime spot too for those who would prefer to have a picnic. However, it's not animal-friendly, so it's best to leave your pets at home.
The Rolling Ridge Trail suits whether you're a nature fan and want to explore or keep fit.
Address: Rolling Ridge Trail, Olathe, KS 66061, USA
18. Chestnut Fine Arts Center
Chestnut Fine Arts Center is the perfect place to experience Olathe's city art.
The Center, established in 1998 in a single-room residence, has undergone a series of renovations and expansions in the seating capacity and lobby area, including adding a technical section and dressing rooms.
They offer a variety of programs and shows by Dicken Carolers, talent events, recitals, children's workshops, concerts, six plays, and musicals that can suit all age groups.
If you're unsure what to do in Olathe, KS, you can't go wrong with exploring local arts at the Chestnut Fine Arts Center
Address: 234 N Chestnut St, Olathe, KS 66061, United States
19. AMC DINE-IN Studio 28
Have you ever been to a movie Theater and gotten hungry halfway through? Wouldn't it have been perfect to know you could make an order and deliver it while watching that iconic movie?
AMC DINE-IN offers an all-in-one experience – a movie theatre and a restaurant. You can place an order even as you sit back for a relaxing time.
You quickly get prime audio and quality handmade meals without booking a reservation in advance.
As the name implies, the Fork and Screen restaurant section delivers your food and liquor right to you. Ultimately, if you want to serve yourself, the IMAX theatre has a refreshment wing for the ultimate experience.
Whatever you need to make your outing easy and enjoyable is there for the taking. Like a two-for-one affair, it can't get any better than that.
Address: 12075 S Strang Line Rd #1250, Olathe, KS 66062, United States
20. RoCK Climbing Gym Olathe
Need a spot for indoor recreation? Check out the 35-50 feet climbing wall at the RoCK Climbing Gym.
They have the Auto Belay wall, ideal for newbies, and the Lead and Top Rope climbing walls which require certification before use.
It's also an excellent opportunity to check your climbing speed while having fun climbing on the site's Speed Climbing Wall or competing with friends.
Your kids, too, can enjoy the climbing experience or use the playground.
They also have climbing programs, yoga sessions, and fitness classes that visitors can maximize. Going rock climbing in this facility is one of the fun things to do in Olathe, KS.
Address: 654 N Central St, Olathe, KS 66061, United States
21. Olathe Prairie Center
The Prairie Center is a 300-acre tallgrass site that serves as a preserve and educational center for local flora and fauna.
The center does not allow horses, bicycles, pets, or motorized vehicles, and public access is minimal.
Their educational programs are led by instructors who tailor them to suit you. Students can explore topics related to birds, reptiles, soil, water quality, and mammals while rotating across the ten stations on site.
Their trails wind through reestablished and remnant praises and riparian woodland, so you can walk there or use the main paths or side trails that feel more like grassy footpaths.
You can enjoy fishing at the lake or take a nature walk at the Prairie Center, a great place to explore and connect with nature.
Address: 26325 W 135th St, Olathe, KS 66061, United States.
22. Mission Bowl
Mission Bowl is the perfect family entertainment spot to enjoy a fun day with the kids.
They've operated for three generations and cater to bowlers' skills and age levels. There are bumper bowling for younger ones and leagues for the more competitive bowlers.
You can host your parties or corporate outings here. There are also special events like themed parties and tournaments if you wish to participate.
The ultimate bowling experience awaits you at Mission Bowl.
Address: 1020 S Weaver St, Olathe, KS 66061, United States
23. Cedar Lake Park Olathe
Cedar Lake Park's 57 acres of community parkland and the 67-acre lake is perfect for fishing lovers.
Burrowed into the coast of Cedar Lake, it was dedicated in 1920 and has since gone through changes and modifications, making it a premium spot for outdoor activities.
Gas-powered water vessels are not allowed on the Lake, so it's always peaceful and serene. Visitors can make the most of their trip using three fishing piers and a launch bay designed for electrical motors.
Cedar Lake Park is also modified with two sand volleyball courts and a playground so people of all ages can have a great time. If you're considering holding a picnic, there are about three shelters you can choose from.
The Kaw Shelter hosts eight tables and can take up to 64 people, including two charcoal grills and lighting. The Osage shelter features six tables, 48 seats, two charcoal grills, and lights.
The Pawnee Shelter, similar to Osage, can put up 48 people too, but it can accommodate four charcoal grills and lighting. You can go with anyone perfect for you.
So, Cedar Lake Park should be a top choice if you need a quiet spot or prime space for outdoor activities.
Address: 15500 S Lone Elm Rd, Olathe, KS 66061, United States.
24. Green Expressions
Wondering what to do in Olathe, KS? Interesting finds await you at Green Expressions, an antique store in Olathe, KS.
You can find a unique mix of antiques, vintage and collective items, from clothing to decor and furniture items, metal yard art, and bar items.
This 6,000-square-foot store can cater to newcomers and seasoned shoppers in all things vintage. With over 50 vendors available, you're sure to find something worth buying
Whether you're looking for a particular item or just perusing through, their friendly staff are ready to help you with whatever you need.
Address: 203 West Dennis Avenue, Olathe, Kansas 66061, United States
25. Enchanted Gifts
Enchanted Gifts are devoted to offering buyers only the best quality of goods in every variety.
Enchanted Gift is a metaphysical store documented as a supplier of herbs, incense, jewelry, and knives.
As the number one esoteric retailer in Olathe, Enchanted Gifts proves time and again their dedication to excellence. Their New-Age Holistic Metaphysical Renaissance Store is equipped to handle any order its customers may need.
They have an unmatched variety of products. Enchanted Gifts' prices are affordable, and their service is impeccable, making them the first choice for everything metaphysical.
They also provide delivery, in-store pick-up, and shopping with debit and credit cards on all fronts.
Address: 2135 E 151st St, Olathe, KS 66062, United States
Explore other cities in Kansas, check out our list of things to do in Lawrence, things to do in Overland Park, and things to do in Topeka for a fun time
Plan Your Trip to Olathe
Olathe is full of exciting and charming attractions. Its small-town aura makes it all the more endearing to tourists and visitors
There are a variety of fun recreational activities and unique attractions to check out. From festivals to restaurants, sporting centers, Parks, and others, your vacation can have a unique twist at Olathe.