Manhattan is a city in Kansas, It was established in the 1850s by emigrants from the New England Emigrant Aid Company.
Manhattan is commonly referred to as "Little Apple" in comparison with New York City's Manhattan. This city is the county seat of Riley County, Kansas, United States.
Manhattan, KS, was populated with 55,045 people in 2020. Kansas State University is found in Manhattan, KS. The University is one of the things that make the city famous, giving it a college town ambiance.
There is a wide range of attractions to visit and plenty of fun/interesting things to do in Manhattan, KS.
The city is surrounded by some of the last significant tracts of the once-dominant Tallgrass prairie protected by the Flint Hills Discovery Center and Konza Prairie Biological Station.
The town's attractive historic center is home to the Wolf House Museum of Art and other exquisitely preserved 19th-century homes.
One of the top little zoos in the city is Sunset Zoo and the sizable Tuttle Creek State Park, which has a variety of animals.
Are you planning to explore Manhattan? Here are the top things to do in Manhattan, KS.
Things to Do in Manhattan, KS
1. Flint Hills Discovery Center
The Flint Hills Discovery Center in Manhattan, KS, is a hands-on, interactive museum that teaches visitors about science, culture, history, and the distinctive ecoregion such as the Oklahoma Osage Hills of the north and the Kansas Flint Hills.
Inside the Discovery Center, every display area has an interactive element to modify the learning experience. A visit to Flint Hills Discovery Center is one of the best things to do if you are a lover of culture, science, and history.
Visit the multimedia "Tallgrass Prairie: Tides of Time" and the Immersive Experience Theater first, then go to the rooftop for a panoramic view of Manhattan.
While there, find the final areas of tallgrass prairie that once covered central North America in this ecoregion. There is currently only 3% left, and most of it is grown in the Flint Hills.
The Museum displays several prairie strata. The facility is housed in a sustainable, environmentally friendly building. Blue Earth Plaza is in front of the Museum, a relaxing area with a fire pit and fountains.
Address: 315 S 3rd St, Manhattan, KS 66502, United States
2. Konza Prairie
Amongst the top things to do in Manhattan, KS is a visit to Konza Prairie. A natural investigation site is located on 3,487 hectares of original tallgrass prairie in the Flint Hills region in northeastern Kansas.
In collaboration with Kansas State University, the Nature Conservancy owns Konza Prairie, which is used as a field analysis depot by the University's biology faculty.
The depot focuses its goal on long-term Studying, education, and preservation of the fast deteriorating tallgrass prairie. The station is not accessible to the public; however, the walkways through its natural environment are open to everyone who wishes.
The trails go through the valley forest, running across Kings Creek at many spots and over old limestone ledges before entering the tallgrass prairie.
Konza Prairie hiking area has many steep parts that require a bit of climbing. After climbing, hikers are rewarded with a marvelous view of the Flint Hills and the Kansas River Valley.
Address: Kansas State University, Manhattan, KS 66506, United States
3. Sunset Zoo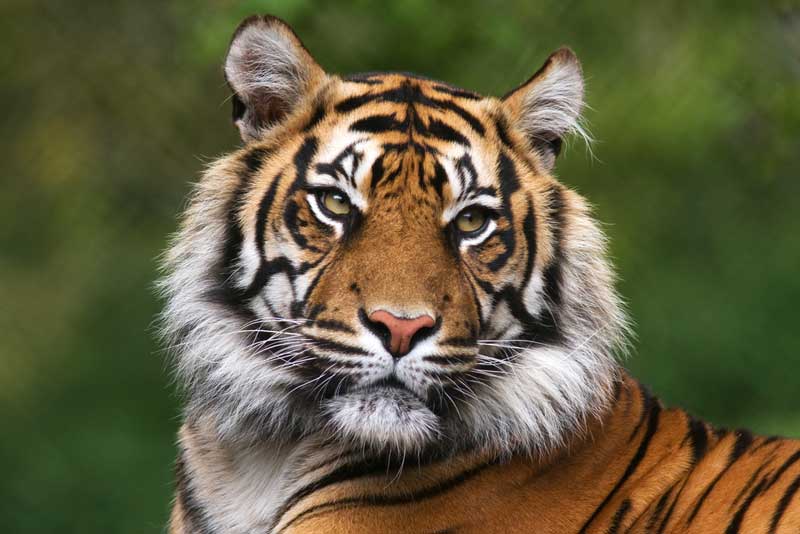 One of the lovely sight attractions in Manhattan, Kansas, is the Sunset Zoo which houses more than 300 animals from roughly 100 species.
Sunset Zoo, founded in the 1930s by Dr. E.J. Frick, who was then the head of surgery and medicine at Manhattan, KS, is one of the oldest zoos in the United States.
A survey indicated that numerous visitors said their visit to Sunset Zoo was one of their best things to do in Manhattan, KS. Why not visit and share your experience?
The Zoo occupies 26 acres and has many roomy, contemporary enclosures for different animals; the larger land mass creates room for future development.
The John Woodard Memorial Gibbons Exhibit was recently added to the Zoo, comprising a viewing plaza built of limestone and an outdoor exhibit yard.
The Zoo is creating the Expedition Asia exhibit to provide a suitable habitat for sloths, bears, tigers, amur leopards, and other Asian species.
Address:2333 Oak Street, Manhattan, KS 66502, United States
4. Linear Park Trail
One of the most efficient ways of exploring ancient Manhattan, KS, is by getting on the Linear Trail, a well-liked bike trail frequently frequented by locals for exercise.
There are many locations throughout the city where you can access this network of trails, encompassing 3131 Anderson Avenue, Richards Drive, Temple Lane, and more.
Bikers, joggers, and walkers utilize the approximately 9-mile-long trail, which is paved in some places and covered in crushed limestone in others.
Along the Wildcat creek, Kansas River, and Big Blue River, the Trail circles the entire city from Anneberg Park to Northeast Community Park.
The trails are shaded, lovely, and scenic. During the day's quieter hours, you can see diverse wildlife. Amidst other exciting things to do in Manhattan, KS, biking through the Linear Park Trail with friends gives you a closer look at old Manhattan.
Address: Manhattan Parks and Recreation Office, Manhattan, KS 66502, United States
5. Tuttle Creek State Park
Northeast Kansas's Tuttle Creek State Park is a sizable 1,200-acre reservoir park with 100 miles of beautiful, rugged shoreline and water. The Park is situated close to Manhattan in the Flint Hills.
The five distinct sections of the Tuttle Creek State Park are Rocky Ford, River Pond, Fancy Creek, Cedar Ridge, and Randolph.
The Park has various outdoor recreation opportunities, such as beaches, equestrian, hiking, bike trails, boat ramps, marinas, campgrounds, and cabins.
Other recreational facilities in the Park include volleyball courts, boat cruises, fishing, a golf course, an archery range, horseshoe pits, etc.
The 12,000-acre wildlife reserve next to the Park is fantastic for hunting and wildlife viewing.
Address: 5800 River Pond Rd A, Manhattan, KS 66502, United States
6. Kansas State Insect Zoo
Amongst the fun things to do in Manhattan, KS is a visit to the Kansas State Insect Zoo. The 1,100-square-foot Insect Zoo is housed in a former dairy barn on the Kansas State University campus and exhibits thousands of living, extinct, and preserved insects.
Visitors can use microscopes to examine the preserved insects as part of several interactive exhibits.
There is also a creative kitchen, with cabinets and drawers filled with pictures and descriptions of numerous bugs.
The Kansas State Insect Zoo is accessible from Tuesday through Saturday, from 1 pm to 6 pm. Outside of those open hours, the Zoo offers guided tours upon request.
Address:1500 Denison Avenue, Manhattan, KS 66506, United States
7. Strecker Nelson West Gallery
In the heart of Kansas's capital city of Manhattan stands the Strecker Nelson West Gallery. Through the Gallery's original and distinctive artwork, it represents a variety of well-known local and regional artists.
For the past 37 years, the Gallery has played a significant role in defining the cultural identity of Manhattan by displaying works in various media, including prints, drawings, paintings, sculptures, glass, ceramics, jewelry, and more.
The Gallery features a framing shop next door that offers top-notch framing to local art owners and collectors.
The Gallery is an excellent resource for contemporary art pieces for homes, businesses, and public spaces. Strecker Nelson West Gallery owners are fully qualified to advise on choosing the right art and framing.
The Gallery's collection of contemporary art is diverse and of the highest quality.
Address: 406½ Poyntz Avenue, Manhattan, KS 66502, United States
8. Tallgrass Tap House
The Tallgrass Tap House, a massive, well-liked brewery, restaurant, and taproom with 11,000 square feet of rustic, industrial-chic space, is situated in Manhattan, Kansas's historic downtown.
The most prominent décor features enormous beer barrels. There are multiple levels of seating and event space, including a roof deck with stunning views.
Additionally, there are six rotating beers on draft, specialized and seasonal beers.
The Tap House offers a substantial selection of tasty and creative pub fare that pairs well with the cold, intriguing brews. It makes sense why Tallgrass Tap House received the "Best Beer in Kansas" title twice.
Address:320 Poyntz Ave, Manhattan, KS 66502, United States
Planning to explore Kansas? Here is a list of things to do in Hutchinson for a memorable vacation.
9. Kansas Wheat Innovation Center
To get better wheat types to farmers as quickly as possible, the Kansas Wheat Commission constructed the Kansas Wheat Innovation Center on 35,000 square feet of land owned by Kansas University.
The Wheat Growers Board Room, the Kansas Wheat Commission, and several other wheat-related organizations have offices totaling 10,000 square feet in the facility.
Heartland Plant Innovations uses the cutting-edge facility, which is 15,000 square feet in size, to conduct research and discover novel genetic features for wheat and pertinent technology.
The four greenhouses, which take up the final 10,000 square feet of space, manufacture different wheat types under ideal conditions with regulated temperature, humidity, and airflow.
1990 Kimball Ave, Manhattan, KS 66502, United States
10. Liquid Art Winery and Estate
The Liquid Art Winery and Estate is a phenomenal sight. A hill filled with endless rows of luscious grape vines prepared for transformation into premium wine.
The exciting tasting room at the Liquid Art Winery in Manhattan, KS, offers tourists a stunning view of the vineyard and the hills in the area.
The vineyard and estate offer wine tastings and host events and weddings on Thursday, Friday, Saturday, and Sunday.
Seyval blanc, unoaked chardonnay, reserve chardonnay, and red cabernet are a few of the Winery's 13 variants. The Winery produces a variety of hard ciders as well.
Their tasting room offers all drinks by the glass or bottle, along with a selection of cheese, crackers, cold cuts, chocolate, and other delicacies.
Address: 1745 Wildcat Creek Rd, Manhattan, KS 66503, United States
11. First Territorial Capitol
Kansas Territory's Capitol was first located in Pawnee for five days in July 1855 near the Kansas River and later moved to Fairway, Kansas.
Today, it is seated on a solid 2.8 acres of landmass. All that remains in Pawnee is a regal stone structure where the Kansas legislature sat to debate slavery.
The First Territorial Capitol was renovated in 1928, having undergone a period of deterioration. Today, like a museum, First Territorial Capitol features exhibits including Early Town of Pawnee, Kansas Territorial Politics, and Kansas Memory.
First Territorial Capitol Restoration Program is housed on two of its floors. Currently, Fort Riley includes the town of Pawnee.
Take a stroll along the Kaw River Nature Trail after seeing the exhibits. The Kansas Historical Society runs the Kansas First Territorial Capitol.
Address: 693 Huebner Road, Fort Riley, KS 66442, United States
12. Little Apple Brewing Company
On the western edge of Manhattan, Kansas, in the West Loop Shopping Center, is a well-known neighborhood eatery called Little Apple Brewing Company.
Big, juicy, certified Angus beef steaks that go perfectly with their hand-crafted craft brews have been the specialty of this entertaining venue since 1995.
Little Apple participates in the "From the Land of Kansas" program, which supports regional agriculture, and uses products from nearby farms.
Although their steaks and burgers are substantial, try to save room for their bread pudding with whiskey sauce and inquire about the day's beer selection.
Address: 1110 Westloop, Manhattan, KS 66502, United States
13. Downtown Farmers Market of Manhattan
Since 1979, the Downtown Farmers Market of Manhattan, the oldest farmers market in Kansas, has been open every Saturday morning in downtown Manhattan.
The Market features about 40 producers, growers, and artisans that provide the people and visitors of Manhattan with their homemade, home-grown, and hand-crafted meats, loaves of bread, veggies, baked goods, soaps, jewelry, wood sculptures, and much more.
This destination is a place to restock on supplies of fresh groceries, especially for restaurants. The Market also creates an opportunity to meet local farmers and artists while buying birthday gifts or a pie for the celebration.
On Wednesdays, a different but equally spectacular evening market emerges near the Cico Park entrance. The Market relocates to Pottorf hall over the winter, between November and April.
Address: 300 N 3rd St, Manhattan, KS 66502, United States
14. Midwest Dream Car Collection
Ward and Brenda Morgan's private collection served as the foundation of MDCC. Through their foresight, zeal, and generosity, the Museum became a non-profit organization and welcomed visitors in the spring of 2019.
This Car museum displays a magnificent collection of over 65 vehicles, dating from 1907 to the present. Despite being the most prestigious in the area, the collection includes custom, muscle, exotic, and historic automobiles, so it has something for everyone.
Midwest Dream Car Collection constantly cycles exhibits through their loaner network, so visitors always see fresh automobiles.
For vintage car lovers, a trip to the Midwest Dream Car Collection will be one of the best things to do in Manhattan, KS.
Midwest Dream Car Collection welcomes all locals, tourists, or visitors to see exotic automobiles, learn more about its activities, or reserve the space and experience the outstanding collection firsthand.
Address: 3007 Anderson Ave, Manhattan, KS 66503-2849, United States
15. Marianna Kistler Beach Museum of Art
Ross and Marianna Beach of Hays made a massive contribution to establishing the Marianna Kistler Beach Museum in 1996.
The Museum offers a thorough examination of contemporary art in Kansas while bringing artists and artwork to Manhattan, KS, from all over the world.
The Museum is located in a postmodern architectural style structure designed by Arthur Andersson of Moore/Andersson Architects on the campus of Kansas State University.
The Museum features an auditorium, five galleries, two art storage rooms, offices, a classroom, and work areas.
More than 10,000 works of art are currently on permanent display in the Gallery as part of the art collection.
Address: Kansas State University, 14th St & Anderson Ave, Manhattan, KS 66506, United States
Considering an Kansas road trip, check out our guides on things to do in Topeka , things to do in Lawrence, and things to do in Dodge City for a memorable trip.
16. Uncorked Inspiration
Sited between Mariana Kistler Beach Museum and the Manhattan City swimming pool is the Uncorked Inspiration, a well-designed facility that accommodates painting, pottery, and sipping of wine.
Uncorked Inspiration organizes painting and pottery classes for people of all ages to help you "Uncork" your creative inspirations.
Suppose you want to awaken the artist in you during your stay in Manhattan, KS, visit Uncorked Inspirations.
A "Make & Take" craft area is available for impromptu crafters. After the third Thursday Craft event, you can pick up your glazed and fired pottery on the Thursday of the following week.
Private art lessons and private events like bachelorette parties, birthday celebrations, or any other special occasion are also available if you have plans to hold any events with friends or family.
Drinks are allowed in the art studios; however, You must be 21 to drink alcohol. Kids are allowed at events so long as they come along with an adult to paint with them.
You can check out their virtual paint and sip party options if you like to paint without getting dirty.
Address:1223 Moro St Suite 106, Manhattan, KS 66502-5352, United States
17. Rocky Ford State Fishing Area
Visit to Rocky Ford State Fishing Area during your trip, especially if you enjoy the outdoors.
This region, close to Fort Riley, Junction City, and Manhattan, lies downstream of Tuttle Creek Reservoir.
Through Wildtrust, Kansas Power and Light, a division of Western Resources, donated the Rocky Ford Fishing Area to the Department of Wildlife and Parks in 1967.
Tourists can find a fishing and leisure area here. The main fish species are channel catfish, flathead catfish, walleye, and white bass.
Rocky Ford State Fishing Area is a fantastic location to see Bald Eagles and ducks during their winter migration. Go catfishing in a peaceful and lovely setting with your loved ones.
Address: Rocky Ford Road, Manhattan, KS 66502, United States
18. Wildwood Outdoor Adventure Park
Wildwood Outdoor Adventure Park is a location with lots of adventurous events for all ages situated in the picturesque, verdant Flint Hills on the outskirts of Manhattan, Kansas.
Seven ziplines and a freefall course are available. The duration of the practice ranges from 30 minutes to 2.5 hours.
Flying over the forested treetops will make your heart rate faster. The lines range in length from 100 feet to 1,400 feet.
One of the Park's precautionary measures to ensure the safety of tourists and visitors is a weight limit of 275 pounds and the requirement that children participate if they weigh more than 50 pounds.
Wildwood is a great place to celebrate a birthday, get-togethers, and any other group celebration since it offers stunning vistas and a safe and exciting zipline ride. During your visit to Manhattan, ensure you drop by this Park, as it's one of the best things to do in Manhattan, KS.
Address: 375 Johnson Rd, Manhattan, KS 66502, United States
19. SNW Gallery & Custom Frames
SNW Gallery & Custom Frames, established in the 1980s in the Smiths Building in the center of Manhattan's historic downtown, is one of the first art galleries established in Kansas.
For seasoned and beginning collectors, the Gallery presents works by the best Kansas and regional artists in many genres and media.
The SNW Gallery also provides a venue for small and medium-sized events that can accommodate cocktails for up to 7 people or sit-down meals for up to 25 people in a distinctive and exquisitely furnished setting.
Over 2,000 items in various mediums, such as painting, printmaking, drawing, mixed media, sculpture, ceramics, and photography, are included in the collection.
Suppose you want to purchase high-quality artwork to use as decoration in your house or as a gift to loved ones.
Address: 406 1/2 Poyntz Avenue, Manhattan, KS 66502, United States
20. Wildcat Fitness & Fun
The Wildcat Fitness & Fun is a Manhattan Sports Complex located in Anneberg Park west of Manhattan.
The sports complex encompasses six amenities: Golf Courses, Miniature Golf, Footgolf, two fitness centers (one location is 24/7), a Driving Range, Batting cages, and baseball and softball pitching machines.
The gym possesses all equipment you will require to get in shape. The Complex offers memberships at $39.95 a month for tourists, families, and friends looking to spend a vacation in Manhattan, KS.
This multipurpose facility is located in a very safe and conducive area and opens daily from 7:00 am to 9:00 pm.
Address: 800 Anneberg Cir, Manhattan, KS 66503-7595, United States
21. Wolf House Museum
Wolf House Museum is within the Herman boarding house, a limestone residence built in 1868 for boarding purposes.
Many owners operated the house as a boarding house until 1938, when it was first occupied by the Hepler family and then, in 1941, by the Wolf family.
Mrs. Wolf gave the house to the Riley County Historical Society in 1982 and later turned it into a museum that uses authentic furnishings and decorations to depict Manhattan from 1880 through 1889.
Since each owner made several improvements influenced by the style of each period, several different exhibits highlight various periods of the house's history.
Address: 630 Fremont St, Manhattan, KS 66502, United States
22. Manhattan City Park
Manhattan City Park is one of the city's first parks, founded in 1857, and is across City Hall in Manhattan's east central district.
The Park encompassing 45 acres, offers plenty of room for calm conversations and picnics despite being designed for high-volume use.
Going to the City Park is undoubtedly one of the fun things to do in Manhattan, KS, because it has so many amenities like ball fields, a rose garden, tennis courts with lights, an outdoor basketball court, a mile-long perimeter multi-use trail, a playground, splash park, and aquatic center.
The Jon & Ruth Ann Wefald pavilion and GTM Family Center at the northeastern corner of City Park is a climate-controlled space for wholly enclosed or outdoor events, with a seating of up to 350. Only reservations are accepted from March through May and from August through mid-October.
All Park shelters are accessible during regular park hours, but only individuals who have a reservation permit from the Parks and Recreation office are ever allowed to use them exclusively.
Everyone may find something to enjoy at the City Park Waterpark, from leisure pursuits to lap swimming.
Address:1220 Poyntz Ave, Manhattan, KS 66502, United States
23. Locked Manhattan
Locked Manhattan is the first escape room experience in Manhattan, KS, founded by Rebecca Ober. All participants will have an unforgettable adventure thanks to its chambers.
Rebecca Ober created the elaborately built escape rooms after numerous hours of planning and study to offer Downtown Manhattan a challenging, enjoyable, and distinctive type of entertainment.
Try being imprisoned with friends, family, or loved ones in a room loaded with riddles and clues that will hopefully lead to your hasty escape before the allotted time expires.
One of your fun things to do in Manhattan, Kansas, if you enjoy adventures, mind games, or just playing detective, would be to explore the chambers of Locked Manhattan.
Address:116 S 4th Street, #122a, Manhattan, KS 66502-6110, United States
Spend more time in Kansas, check out our list of things to do in Garden City, things to do in Salina, and things to do in Overland Park for a memorable vacation.
Plan Your Trip to Manhattan
Manhattan, Kansas, entails numerous fun places with unique sites and lots of rejuvenation things to do, so you will not have any dull moments. After you visit Manhattan, Kansas, there's a high probability you would want to make a second visit.
Start planning your trip to Manhattan, a memorable experience awaits you!