In search of the top fun things to do in Hershey? you are sure to have a fun time in Hershey with this guide.
Planning a trip to Hershey, PA, is one thing every tourist would want to do as there are a lot of fun things to do in this Pennsylvania town.
It is home to the Hersheypark, where you can enjoy roller coasters, restaurants, themed areas, and shops. There is another must-see attraction – Hershey's Chocolate World, where you can see movies, enjoy guided tours, and more.
Hershey has awesome amusement parks, beautiful natural scenery, breweries and is great for shopping. People refer to it as the Sweetest Place on Earth, and you would want to know why.
Would you want a fun time in Hershey?, here is a list of the best fun things to do in Hershey, PA.
Top Fun Things to Do in Hershey
 1. Segway of Hershey
What's about exploring the exciting Hershey town on a merry Segway tour. It is simply one of the top fun things to do in Hershey.
The available tours are of two kinds: the Off-Road Tour, which delves into the gardens and grounds of the popular Hotel Hershey, winding through sequestered woodlands and while absorbing the beautiful views.
The second is The Historical Tour, which provides a thorough tour of The Hotel Hershey and the story of the man behind the name of this town and the chocolate.
These tours are run on ultra-modern Segway Personal Transporters powered by batteries, self-balancing, and ensuring a thrilling and safe ride. Both tours occur at The Hotel Hershey grounds and are fitting for visitors of any age category.
Don't miss out!
2. Fun at Hersheypark
Located in the Derry Township of Pennsylvania, Hersheypark is an interesting tourist attraction in Hershey. This park is built around a family-friendly theme and has many features to keep your entire family entertained and happy.
This park was established initially as a leisure park for the Hershey Chocolate Factory employees, but today this park has gone on to be among the top pride of its kind in Hershey. There are various features here, which include roller coasters and rides, entertainment zones, themed areas, and eateries.
There is something for everyone. The themed areas include Kissing Tower Hill, Pioneer Frontier, The Hollow, and Founder's Way – which turns through the park starting from the main gate. Other themed areas are The Boardwalk and Midway America, all of which has rides, restaurants, themed shops, and attractions.
Address: 100 W Hershey Park Drive, Hershey, PA
3. Fun and Games at Adventure Sports
Adventure Sports Sports Family Entertainment is one of the top places to visit in Hershey, thanks to its features and activities.
Sited on Elizabethtown Road, this activities park is full of thrilling and entertaining features to keep you engaged. They include batting cages, video arcades, bumper boats, go-karts, miniature golf, outdoor laser tag, and lots more.
This park is family-owned and managed and occupies 10 acres of scenic undulating land with waterfalls and flowers. More features include a clubhouse, a driving range, an ice cream parlor, and a picnic pavilion.
Adventure Sports was opened in 1990, having a mini-golf course, and is very well-known by local residents and tourists.
You can also lookup this park for any of your onsite events like parties and corporate meetings, as the park can accommodate groups of 20 to 350 people.
Address: 3010 Elizabethtown Road, Hershey, PA
4. Tour Hershey's Chocolate World
If you are a lover of chocolate, you'll have Hershey's Chocolate World especially for you! It is one of the best things to do in Hershey, Pennsylvania, with this well-known tourist attraction offering diverse fun chocolate-related activities.
At the Hershey's factory, you can go on an engaging guided chocolate tour where you can make your own customized Hershey's chocolate bar, showcase as much chocolate as you can consume, and even see a 4-D movie on the "Mystery of Chocolate."
Join the Chocolate Trolley for an extensive historical tour that unveils the inspirational story of Milton Hershey and how he built a town on chocolate.
Hershey's Chocolate World has other interesting activities, including a large food court that offers all kinds of food and drinks and an onsite bakery where you can buy all sorts of delights.
Lastly, there is the Hershey's Dessert Creation Studio. Here, you have the opportunity of making nice cookies, cupcakes, and sundaes.
Address: 251 Park Blvd, Hershey, Pennsylvania
5. Don't Miss a Performance from Hershey Symphony Orchestra
Located in Hershey, the Hershey Symphony Orchestra is a professional orchestra that provides class music to audiences. This 80-member orchestra has been in existence for 80 years in which they have relentlessly delivered top-class performances in the Central Pennsylvania area.
The is a wide variety of music played by the Hershey Symphony Orchestra, including classical music and Broadway tunes. They are known for usually using local talent as their guest soloists.
Every year, this orchestra performs four concerts in addition to a Hershey Theatre POPS concert and an annual benefit gala titled "Shall We Dance."
There is the Hershey Symphony Big Band – a derivative ensemble owned by this orchestra, as well as the Hershey Symphony Festival Strings Youth Orchestra, which offers youths the experience and chance to play in an orchestra.
6. Marvel at Nature Beauty in Hershey Gardens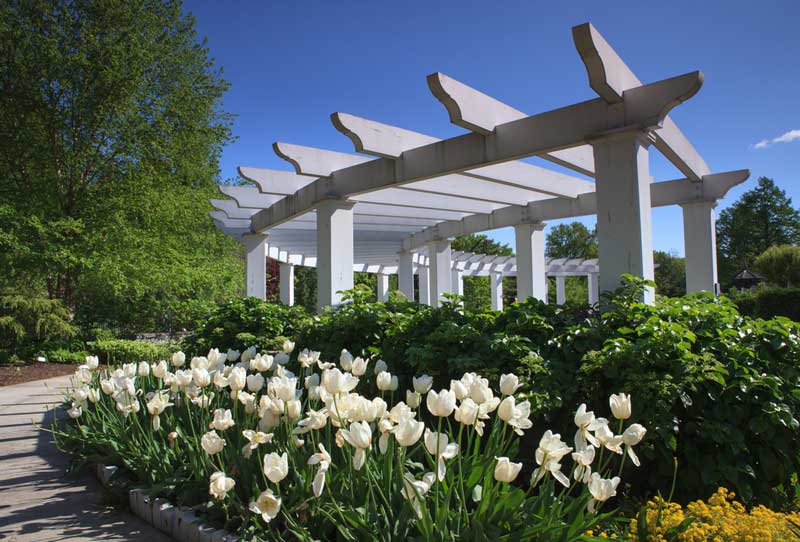 Hershey Gardens was established by Milton Hershey and was first opened in 1937. Milton had an objective, and that was to "create a nice garden of roses," and has gone on to please both visitors and locals alike.
Spanning 23 acres, these gorgeously maintained botanical gardens provide a unique floral experience to visitors. The garden overlooks Hershey town and has breathtaking features, including rare, trademark shrubs and trees, a themed garden, and superb flower displays every season.
Take a walk through the historic Hershey Rose Garden as you absorb the quietness and serenity of this Japanese Garden. You will as well learn of eatable pleasures in the Herb Garden.
If you are thinking of what to do in Hershey, with younger ones, this is one awesome place to visit. There is an outdoor Butterfly House here at Hershey Gardens, where you can join other visitors in walking in the company of thousands of butterflies. You'll also see an engaging interactive Children's Garden where the kids can roam and learn about the garden and its world.
Address: 170 Hotel Road, Hershey, Pennsylvania
7. Time Travel at Hershey History Center
Hershey History Center is a museum dedicated to the culture and history of the Hershey community and of Derry Township. Located on Northeast Drive, the museum is one place you should not miss out on in Hershey.
There are over 50,000 photos and artifacts associated with the early dwellers of the area. Some of the exhibits here are "The History of Medicine in Derry Township," "The Preservation of our Community's Architectural Legacy," "A Pictorial History of Our Community, Then & Now," and others.
You will also see a big library where one can research things like ancestry and the likes. The museum also plays host to events like the "Annual Skating Party" and "Art on Chocolate."
Address: 40 Northeast Drive, Hershey, PA
8. Top Fun Things to Do in Hershey, PA, for Auto Enthusiast: AACA Museum
If you are a lover of automobiles, you'll be delighted to learn of this. AACA Museum is one of the top places to visit in Hershey and is devoted to the protection of vintage automobiles emphasis on their rich history.
Located in the center of Hershey, AACA Museum is in affiliation with the Smithsonian Institution and offers a world-class automotive experience to visitors.
Features of the museum include an excellent collection of displayed vintage cars, interactive exhibits of a range of buses, cars, motorcycles, and some other automobiles. Most of these exhibits run from the 1890s up to the 1980s.
You can go on a self-guided tour or enjoy guided group tours that take visitors around the facility. The tour allows passionate automobile experts to explain the amazing pieces on display from their wealth of knowledge.
AACA Museum offers educational seminars, workshops, and programs for kids of all ages. It also plays host to automobile-related events all through the year.
Address: 161 Museum Drive, Hershey, Pennsylvania
Are you planning a road trip in Tennessee?, Here is a list of things to do in Chattanooga, & things to do in Pigeon Forge for a memorable trip.
9. Movises at Hershey Theatre
Situated on East Caracas Avenue, the Hershey Theatre is one of the most interesting things in Hershey.
This theatre was built was by C. Emlen Urban, a Lancaster architect, and opened in 1933. The chocolate magnate, Milton S. Hershey, was the primary benefactor of this theatre and fostered the construction of the theatre and many more sights, including the Hersheypark Stadium, the Hersheypark Arena, and the Hotel Hershey.
The theatre accommodates 1,904 people and presents touring Broadway shows, dance performances, classical music concerts, and other world-class entertainment performances. You will love the theatre's interior; it is such a beauty. Its painted ceiling, glossy Italian lava rock marbles, and floor, and lots more will keep you fascinated.
Address: 15 East Caracas Avenue, Hershey, PA,
10. The Hershey Story
There is another museum that follows models the story of Milton S. Hershey – the Hershey Story.
Lovers of history and adventure will love the Hershey Story, as it is an interactive museum that schools visitors how Hershey built his status and name on the world stage.
This family-friendly museum has many exciting features. There are various informative and interactive exhibits, diverse collections, and displays that showcase the legacy, lifestyle, and history of Hershey.
You'll also gain more insight into the captivating story of chocolate. Brace up because you will learn how to create your personalized chocolate in the Chocolate Lab, display an array of truffles and hot chocolates from all over the globe, let your kids be a part of the "I Spy" and Apprentice Program activities – where they can take on a "scavenger hunt-style" survey of the exhibits in this museum.
You can have some delicious hot chocolate or grab a bite at Café Zooka. There is also the Museum store, where you can purchase all of your chocolate memorabilia.
Address: 63 West Chocolate Avenue, Hershey, Pennsylvania
11. Relaxation in Emerald Springs Spa
For over ten years, Emerald Springs Spa has been in active service for the Hershey area. It is situated in the Cocoa Plex Center, on Cocoa Avenue.
The spa offers to the public a variety of wellness treatments, which include ayurvedic rituals, exfoliating, body wraps, massage, manicures and pedicures, and more. They have well-trained and professional staff to give you a hospitable service.
Bamboo fusion, cranial sacral, aromatherapy, raindrop, hot stone, Thai, couple massage, and more are some of the massage options available at Emerald Springs Spa. They also offer "Sampler Programs," which package treatments like hot stone, bamboo fusion, warm scalp massage, foot bath together.
Address: Cocoa Plex Center, 1126 Cocoa Avenue, Hershey, PA.
12. ZooAmerica North American Wildlife Park
ZooAmerica – North American Wildlife Park is situated on Park Avenue just adjacent to Hersheypark. This pass-through zoo covers 11 acres of space and is highly recognized for its tree-lined pathways.
The park showcases plants and animals (over 200) as representatives of five North American regions. These regions include Southern Swamps, Eastern Woodlands, Big Sky Country, the Great Southwest, and Northlands.
Interestingly, the park organizes educational programs like ZooCamp, Boy Scout Tours, school field trips, Girl Scout Tours, and more. The park host these events, and some of them are "Wild Winter Adventure," "Preschool Palooza," and "Animal Tales."
This makes what to do in Hershey with the kids, makes a great addition to your checklist of things to do in Hershey, PA.
Address: 201 Park Avenue, Hershey, Pennsylvania
13. Hershey Park Attraction: Hersheypark Stadium
Located on Hersheypark Drive, the Hersheypark Stadium is still part of the Hersheypark grounds. This stadium was opened in 1939 and is a sporting events center and venue for events like music concerts.
Other large functions are also hosted here, with the stadium boasting a 30,000-capacity space for music concerts and 16,000-capacity space for athletic events.
Its top-quality synthetic grass made it a choice selection for the hosting of sports events like the American Hockey League Outdoor Classic as well as some historic occasions.
Hersheypark Stadium hosted the Tournament of Bands Atlantic Coast Championship competitions, as well as the Cavalcade of Bands and a birthday gala for President Dwight D. Eisenhower.
So, witness that arena!
Address: 100 Hersheypark Drive, Hershey, PA
14. The Spa at The Hotel Hershey
While you are in Hershey, it's essential you have a cool, relaxing, and soothing time as part of your vacation highlights. The Spa at The Hotel Hershey also referred to as The Chocolate Spa, offers you an unforgettable spa experience.
Enveloped by breathtaking views and stunning gardens, The Spa at The Hotel Hershey is a cozy, calm haven that allows guests to relax while enjoying a range of spa treatments.
The Spa at The Hotel Hershey reiterates the richness of High Point Mansion – the home of chocolate lover Milton Hershey and his wife. It combines the lasting beauty with a top-class service to deliver a memorable spa experience to guests.
For spa enthusiasts, the Spa at The Hotel Hershey is simply one of the best things to do in Hershey. You can make a choice from the various chocolate-filled treatments, from a decadent Whipped Cocoa Bath to a unique hot chocolate wrap, or take a Cuban treatment of lime, jasmine, raw sugar, and coconut – drawn from Milton S. Hershey's link to the Cuban mills.
It doesn't end with the above; other spa services and treatments include body scrubs, wraps, massages, facials, hydrotherapy, and hand and feet sessions.
Address: 100 Hotel Road, Hershey, Pennsylvania
15. Explore the Museum of Bus Transportation
The Museum of Bus Transportation is one of the places to visit in Hershey if you are a lover of history; it would be even perfect if you are an automobile aficionado.
In this era of Uber and Lyft, it is no surprise that the dependable old bus has turned into something of the past. For several years, it was the most reliable and commonly used form of transportation in many towns and cities.
Pay a visit to the Museum of Bus Transportation in Hershey, so you can learn of how buses transformed over the years.
This makes what to do in Hershey for auto lovers, consider an addition to your bucket list of attractions in Hershey to visit.
16. A Tour With Hershey Trolley Works
Located on Park Boulevard (on the inside of Hershey's Chocolate World), Hershey Trolley Works is a unique tour company in Hershey. It makes the list of top fun things to do in Hershey, PA.
If you are eager to learn more about Milton Hershey and the city, it is important you join these tours. Beginning from the trolley depot, every of the trolley tours ends at the same location – just close to the entrance of Chocolate World.
You will be guided through stories about the birthplace of Milton Hershey and his home (the Highpoint Mansion), the Hershey Kiss Streetlights, the HersheyPark amusement park, the Milton Hershey School, and many more.
This tour takes 75 minutes with a matching narration and also a chocolate tasting opportunity. There are more tours like the "Trick or Treat Trolley," the "Summer Adventure Trolley," the "Chocolate & History Trolley," and several others.
Address: 251 Park Boulevard, Hershey, Pennsylvania.
17. The Pennsylvania State Police Museum
The Pennsylvania State Police Museum is one museum devoted to the history and achievement of the Pennsylvania State Police. In this museum are artifacts, exhibits, memorabilia, documents, and memorials relating to the police force.
Some of the exhibits are "PA State Highway Patrol," a synergistic exhibit that has rare documents and artifacts of the State Highway Patrol; "PA State Police Rodeo," which showcases artifacts collected from the final "rodeo" of 1974; and more.
Visitors can gain exposure to how the "Great Anthracite Strike" in 1902 led to the Pennsylvania State Police's creation.
Address: 187 East Hershey Park Drive, Hershey, PA
Lots of fun attractions and activities await you in California, here is our list of things to do in Fresno , things to do in Walnut Creek and things to do in Irvine for a fun vacation.
18. Founders Hall at the Milton Hershey School
Dedicated to Milton and Catherine Hershey, Founders Hall is a dignified monument that is built in their honor. It acknowledges their contribution to the public and is one of the most special and enticing architectural pieces in central Pennsylvania.
This building was built in the late 1960s as a tribute to Milton S. and Catherine Hershey, who were founders of the school. It took three years to raise this structure, and it is worth the wait. Milton S. and Catherine Hershey were philanthropists whose efforts played a huge role in building a better community.
There is a modern Visitor's Center at the Founders Hall, which is open to the general public for visitations. They also offer guided tours that are centered around the monument.
Address: Homestead Ln, Hershey, Pennsylvania
19. Hershey Area Playhouse
The Hershey Area Playhouse is located on Cherry Drive and is a venue for great plays and musicals. This playhouse was established in 1998, and in 1999, it had its first performance at the Hersheypark Faire Tent, themed "Barefoot in the Park."
The year 2002 marked the first production of this playhouse. It started at Country Meadows and in a 136-year-old barn before moving to its permanent home in 2007.
Aside from its numerous productions, the playhouse provides children and youths with acting classes. So, no one is cheated out!
This makes one of the best things to do in Hershey, PA, do consider an addition to your list of places to visit in Hershey, PA.
Address: 830 Cherry Drive, Hershey, PA
20. Cullari Vineyards and Winery
The Cullari Vineyards and Winery is situated on East Chocolate Avenue and is the only vineyard and winery in all of Hershey. This is the one reason why you should not miss out on this special place.
This small scale wine-producing company is owned, operated, and managed by Salvatore and Kathi Cullari. It is unique in the sense that they produce wines of Italian taste and blends. Salvatore has his place of birth as Caroniti, Italy, and that follows an extensive line of winemakers who apply traditional methods in producing wines.
There are varieties of wine produced here, including white, pink, red, and dry wines and sweet wines. This product is in small quantities (though steady), approximately 25,000 bottles every year.
Cullari Vineyards and Winery have not been stagnant though, the year 2000 saw their planting of the first vineyard, and then the second was planted in 2007. Do well to explore both of them.
Address: 1251 East Chocolate Avenue, Hershey, Pennsylvania
21. Attraction Near Hershey PA: Indian Echo Caverns
Situated in Hummelstown, just outside of Hershey, Indian Echo Caverns is a stunning underground world. You can join other visitors in touring this historic cavern so as to have a sight of this unique space while you learn of its history.
Enjoy the tours, which offer you a great view of how these caves are formed. You will also observe the numerous imaginative names tagged to these formations inside.
There are other activities above ground, and these include panning for gemstones, a mini-golf course, and more
22. Unique Things to Do in Hershey: A Game at Giant Center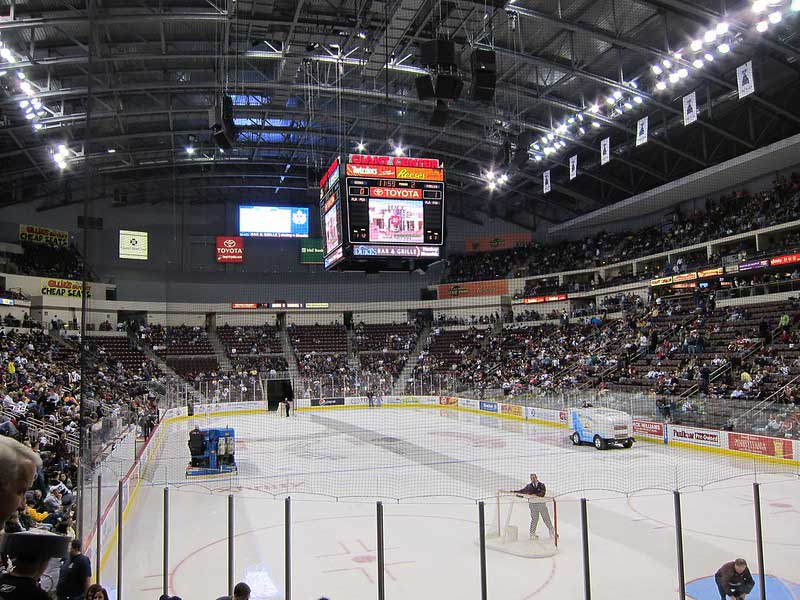 Situated on Hersheypark Drive in Hershey, the Giant Center is a multipurpose coliseum. This center is the home base of the Hershey Bears ice hockey team.
It has a seating capacity of 10,500 and is a choice spot for any sports lover. We would be happy to watch the Hershey Bears as they take in any of their opposites in the league. In 1938, the Hershey Bears became part of the American Hockey League, giving them the tag of longest league existence.
Aside from the hockey games, the arena is host to several other kinds of events. In 2002, Cher had a concert here (the first hosted in this arena), other performances like American Idol Live, the WWE's Unforgiven, the Harlem Globetrotters, and many more followed.
During events, you can buy various food at concessions, including products of the Hershey Chocolate Company.
This makes what to do in Hershey PA for a fun time, do consider for your bucket list of things to do in Hershey, Pennsylvania.
Address: 550 Hersheypark Drive, Hershey, Pennsylvania
23. Troegs Brewing Company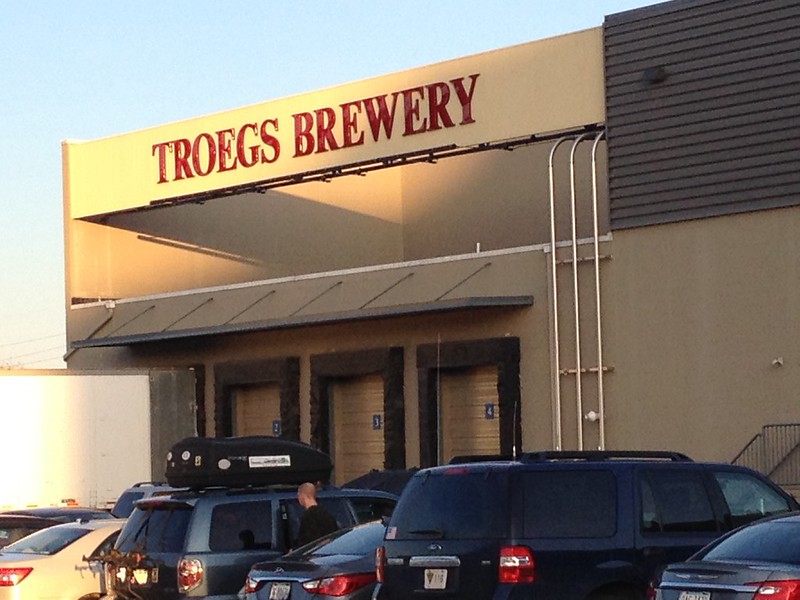 Setup in 1997, Troegs Brewing Company is known for producing through the year some seasonal beers, including DreamWeaver Wheat, Sunshine Pils, Tröegs Pale Ale, and HopBack Amber Ale. These products are loved and distributed all over the nation.
They also offer visitors a self-guided tour of their brewery, which starts from the Tasting Room. You would enjoy the beer and the guided through the beer-making process comprising fermentation, filtration, kegging, bottling, and barrel-aging.
There is informative signage placed along the way to further explain the brewing process as a1well as the equipment. They are also accessibility options against handicaps.
Individuals and groups can also enjoy guided tours. These include an extensive behind-the-scenes view of the Tröegs production and brewing facility, tasting and sampling of the brewery's products, and lastly, a special souvenir glass to take home.
Address: 200 East Hershey Park Drive, Hershey, Pennsylvania
Map of The Top Fun Things to Do in Hershey, PA
Here is a map of the fun things to do in Hershey, this will aid you to get around during your stay in Hershey, PA.
For more fun in Pennsylvania, here are the top things to do in Lancaster and things to do in Erie for a fun time.
Plan Your Trip to Hershey
Hershey is full of life and excitement. Now you know the reason it is called the "Sweetest Place on Earth." the chocolate trips and sites, incredible museums, exciting parks, captivating theatres, and more makes here a must visit
Start planning your vacation in Hershey, and don't forget to tag your loved ones along. You can always fall back to this piece so pin it.