South Carolina consists of 46 counties, with the Capital being Columbia. It is the 40th largest and 23rd most populous state in the United States.
The city is well known for its white sand beaches, warm temperatures, parks, festivals, and golf, but it is its famous rich culture, southern hospitality, and tasty cuisines that take the cake.
South Carolina is also referred to as "The Palmetto State," and you will surely come across palmettos all over the state.
Want to have the thrill of watching a race in South Carolina? Here are the best race tracks in South Carolina, and neighboring cities.
Race Tracks in South California
1. Anderson Motor Speedway
Anderson Motor Speedway is located in gorgeous Anderson, South Carolina. It is among the most magnificent motorsport displays in the southeastern United States.
Anderson Motor Speedway's large straight-aways and tight, challenging corners are notorious for delivering close, competitive short-track racing every weekend.
The race track screeches into action every Friday night throughout the summer.
Every week, a list of the best-driving talents across Georgia and the Carolinas raid Anderson Motor Speedway to pursue the checkered flags.
Visit this 3/8 asphalt oval race track during your vacation in Anderson because it will be an entertaining experience.
Address: 313 Irby Rd, Williamston, SC 29697, United States
2. Myrtle Beach Speedway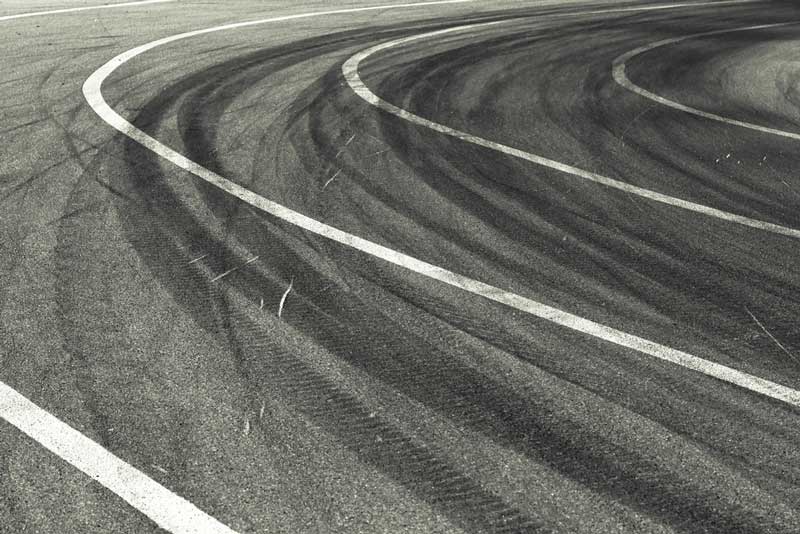 Myrtle Beach Speedway houses the NASCAR Racing Experience, where you can drive an actual NASCAR Race Car on the Myrtle Beach Speedway or be a passenger in a Pace Car or Race Car.
The racing experience takes place on Tuesday to Saturday from February to October.
Myrtle Beach Speedway also hosts the weekly NASCAR Whelen All American Series Saturday Racing.
Their racing division includes super trucks, chargers, mini stocks, and more on the ½ mile asphalt oval.
In addition to food and drinks at the concession stand, fans can have a friendly meet and greet with the drivers before every race.
Furthermore, Myrtle Beach Speedway has a concert area known as the Myrtle Beach Speedway Amphitheater. This concert area is among the most prominent outdoor venues at the beach.
It has hosted many incredible acts, such as Chase Rice, the rock band Buckcherry, Huey Lewis and the News, Mike Posner, Montgomery Gentry, and Three Doors Down.
Address: 455 Hospitality Ln Next to Tanger Outlets, off Hwy 501, Myrtle Beach, SC 29579-9411
3. Greenville Pickens Speedway
Greenville Pickens Speedway offers the excitement of racing for the entire family. For 80 years, it has been the hub of racing in the Upstate. It is one of the fun race tracks in South Carolina.
This half-mile of asphalt offers an adventure you won't see anywhere else in the upstate.
Kids below six get in for free and will have an experience they won't forget quickly.
From the minute the gates open till the checkered flag waves, you will have an entire evening of entertainment.
Since 1964, the Upper South Carolina State Fair has been hosted at the fairground adjacent to the race track.
Greenville Pickens Speedway has also hosted weekly NASCAR-sanctioned races and numerous NASCAR touring series in previous years, including the NASCAR Grand National Division and the Whelen Southern Modified Tour.
Address: 3800 Calhoun Memorial Hwy, Easley, SC 29640, United States
4. The Master's Motoplex
The Master's Motoplex, previously known as GTR Complex, offers clay supercross, a sand motocross track, sand drag, beginner and pee wee tracks, miles of wood trails, and a mud pit.
The Master's Motoplex has 500 acres of off-road track, dirt tracks, a beginner SX track, 1.2 mile National Size MX, mud bog, and flat tracks.
The Master's Motoplex provides individual riders and groups of all skill levels and ages with thorough training in fundamental and advanced techniques.
Their trails and tracks are accessible to quads, bikes, 4X4s, and UTVs.
Additional amenities include restrooms, 8 RV hookup sites, and hot showers.
The Master's Motoplex is undoubtedly one of the top race tracks in South Carolina.
Address: 1465 SC-6, Gaston, SC 29053, United States
5. Darlington Raceway I
Darlington Raceway may have some of the most extraordinary traits and iterated taglines in the NASCAR racing industry.
Having broken grounds in 1949 and held its first race in 1950, Darlington Raceway is the oldest superspeedway and the second oldest track in NASCAR.
Besides the inauspicious nickname "The Lady in Black," which is unnerving enough, several drivers, fans, and team refer to Darlington as the "Track too Tough to Tame."
Also, its unique track shape makes it very tricky for crew teams. You will discover why this speedway is constantly discussed and analyzed when you visit.
Darlington's unique shape comes from a minnow pond on the west half of the track that the former owner refused to eradicate during construction. So instead of a symmetrical oval, the track has an unusual egg shape.
Car or race enthusiasts, young and old, also visit Darlington Raceway to see its famous Stock Car museum.
The notion for the museum was, in part, a commemoration of former NASCAR racing champion Joe Weatherly who lost his life in a crash at Riverside International Raceway in 1964.
From 1965 to 2003, before the museum expanded and changed to its present name, the venue was known as the Joe Weatherly Stock Car Museum.
The museum contains memorabilia from numerous racing legends and even the cars they drove at Darlington.
One of the most cherished items is the 1950 Plymouth, driven to victory by Johnny Mantz in the first-ever Southern 500.
Address: 1301 Harry Byrd Hwy, , SC 29532, United States
6. Florence Motor Speedway
Florence Motor Speedway opened in 1982. It is a 4/10 mile asphalt in Timmonsville, South Carolina.
This NASCAR-sanctioned venue has been holiday local short-track racing since 1982.
Florence Motor Speedway, also part of the NASCAR Advance Auto Parts Weekly Series, has operated on the watch of promoter and owner Steve Zacharias since 2020.
Even the town where the track is located is famous, as it has earned worldwide recognition as the home of driver Cale Yarborough, a NASCAR Hall of Fame driver.
The track is remarkable in its layout. The 0.4-mile paved oval contains progressive banking in the corner, a mixture prone to producing side-by-side racing.
It could be that the most intriguing feature of Florence Motor Speedway is that besides its front stretch in front of the grandstand, it does not have any outside wall.
Florence's race season starts with the IceBreaker every season. Its opening points night lands in the first or second week of March. The season runs through November, closing with the yearly South Carolina 400 CP Memorial.
The track's race division competing in different events throughout the year includes mini stocks, late models, super trucks, vintage cars, street stocks, limited late models, legend cars, charges, and bandolero.
Florence Motor Speedway hosted a pair of CARS Late Model Stock Tour races in 2020 and 2021 and a CARS Super Late Model Tour event in 2020.
Address: 836 E Smith St, Timmonsville, SC 29161, United States
7. Carolina Dragway
Carolina Dragway, also called "The House of Hook," dates back to 1957 and offers a high-RPM entertainment choice for numerous racers and thousands of spectators in a regular year.
Facilities include six staging lanes and a three-story control tower.
Campers, camping chairs, golf carts, motorcycles, and well-mannered small dogs are allowed on the track.
The items prohibited include glass firearms, dirt bikes, weapons of any kind, and other potentially dangerous items.
Credit and debit cards are allowed at the gate, and concessions with options, such as Carolina Café.
Address: 302 Dragstrip Rd, Aiken, SC 29803, United States
8. Union County Dragway
February 2009 was the year the Union County Dragway started its inaugural session as Union County's most recent Motorsports park.
You can find this racing facility by Highway 215 in the Sanctuc community. It is one of the top race tracks in South Carolina.
The 1/8 mile track, with 750 feet of concrete, has a length of 2,500 feet and a width of 60 feet.
Lights are installed every 75 feet, illuminating the track for night racing.
There is seating accommodation for 1,600 spectators while the remaining visitors can watch from a tailgating area.
The concrete, length, and width make the track unique, with an additional 750 feets at the end of the strip. This extra space provides ample stopping area for racers; it is a feature that cannot be found in other tracks.
Union County Dragway also has two food and beverage concessions, a tower with suites for guests and sponsors, and a state-of-the-art timing system in COMPULINK.
Address: 2102 Santuc Carlisle Hwy, Union, SC 29379, United States
Check out our guide on things to do in Mount Pleasant, and things to do in Florence for a fun time in South Carolina.
9. Lake View Motor Speedway
In 1979, Jay Asbil had an idea in a cornfield to construct a dirt race track named Lake View Motor Speedway.
The track is between Lake View and Nichols, South Carolina, in Dillion County.
Due to the fields and farms surrounding the track, it quickly became a landmark and a staple in the community.
In the 1980s, Jay was dedicated to providing quality dirt track racing competitors, putting Lake View Motor Speedway among the most successful tracks in the Carolinas.
During this period, the track operated on Fridays, Saturdays, and sometimes Sundays for afternoon races.
Lake View Motorsport races mini late models, late models, UMP modifieds, limited athletes, U-cars, and renegades.
The team is dedicated to promoting and improving the sport of dirt track racing.
Address: 523 Race Track Rd, Nichols, SC 29581, United States
10. Oak & Harrow
Oak & Harrow, situated in the upstate of South Carolina, is a deluxe motocross track offering unique rides.
Their main mix contains over 1.25 miles of rolling hills, numerous dirt variances, and a layout with tricky yet fun obstacles for riders of various skill levels.
For youth riders, Oak & Harrow offers a kid mix track designed to be kid-friendly, ensuring young adult riders can develop and learn the basics of motocross.
The park also has a separate peewee track that meanders through a shady wood selection with mild elevation changes and wide turns.
Both tracks are often groomed and watered and consist of loamy soil.
The property offers a comprehensive, flat grassy parking area encircled by mature oak trees.
Address: 320 McKendree Dr, Edgefield, SC 29824, United States
11. Broadway Grand Prix
Broadway Grand Prix is a theme park dedicated to go-karting. It is the only go-kart track in South Carolina to offer seven various tracks.
This park caters to the entire family by ensuring everyone has a car to ride and a track that suits their skill level.
Tourists visiting the Grand Strand will find a visit to Broadway Grand Prix a quick way to get some wind in their hair while having an exciting time.
There are seven diverse tracks to make sure that everyone gets the opportunity to drive.
Come prepared to spend an entire day enjoying this race-themed go-kart park.
The large checkerboard plaza links all the tracks and includes an arcade, stops for food, two 18-hole mini golf courses, and some amusement rides.
The most extensive go-kart track in the Palmetto State means you will be walking as much as you are driving, so put on comfortable shoes, and bring sunscreen just in case it gets hot.
Even dads are crazy about Broadway Grand Prix. The most extended and tricky race course contains a multi-level track and banked turns for those looking for an elevated experience.
Broadway Grand Prix also has courses for the smallest of drivers. Attention is paid to safety, so you don't have to worry about that.
The courses are meticulously supervised by knowledgeable and polite staff that ensures things go smoothly.
Come prepared to have fun at this family-friendly go-kart track in South Carolina. It opens daily until midnight. Broadway Grand Prix indeed has one of the most fun race tracks in South Carolina.
Address: 1820 21st Ave N, Myrtle Beach, SC 29577, United States
12. The Track- Myrtle Beach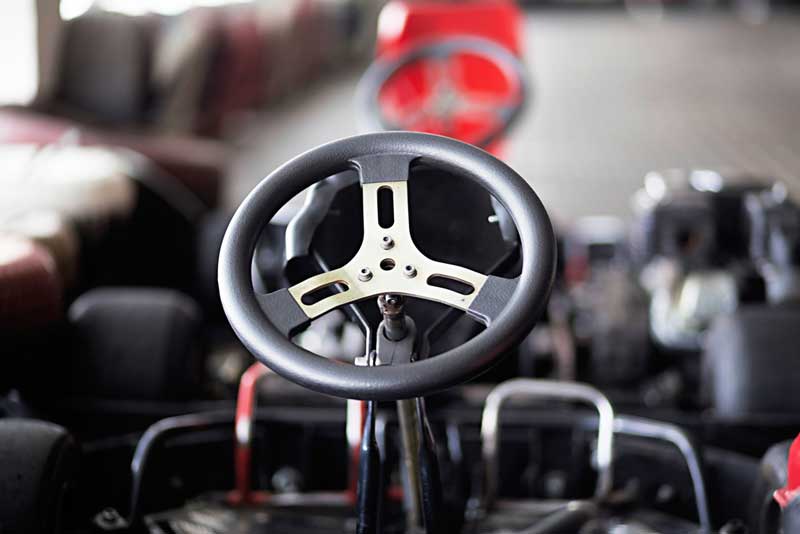 The Track Family Fun Park is among Myrtle Beach's finest attractions and is perfect for the whole family.
Enjoy three-level go-karts, fat daddy's arcade, blaster boats, kiddies rides, and much more.
The track has two trademark go-kart rides: the Mighty Myrtle and the Wild Woody.
Single and double karts are available for all visitors to get in on the action as they go up three stories and back down again.
Children take the wheel in Kids Country with the Rookie Track, Baja Buggies, Carousel, and Red Baron Planes.
You can also check out other games offered at the attraction. Compete against your family and friends to win the best prizes from the prize Center.
Address: 9589 N Kings Hwy, Myrtle Beach, SC 29572, United States
13. Laurens County Speedway
Laurens County Speedway has been managed by Fred Cogsdill and his family for over 30 years. It is one of the best race tracks in South Carolina.
In 2023, The Lyons Family took over as promoters and look forward to maintaining the facility as an excellent place to race.
Racing takes place at Laurens County Speedway from Mid March to October.
The race track presently runs the following division: Thunder Bomber, 602 Crate Late Model, Cadet, Pure Stock, Thunder Bomber Future, four cylinders, Young Guns FWD, and Front Wheel Drive.
Laurens County Speedway has mouthwatering concessions, including chili cheeseburgers, soft drinks, candy, hot dogs, corn dogs, fried bologna sandwiches, popcorn, and more.
They have concrete grandstands, so bring a cushion, preferably with a back.
Ear protection is a must because of the noise the cars generate. Eye protection is also recommended because the dust from the cars could get into your eyes.
Address: 435 Race Track Rd, Laurens, SC 29360, United States
14. Carolina Motorsport Park
This park is the only purpose-built road-facing facility in South Carolina.
Carolina Motorsport Park was constructed on the site of an old World War II fighter training center near Kershaw in South Carolina.
It opened in 1999 with a layout designed by famous track designer Alan Wilson. The circuit has become a well-known facility for novices on track days and Club racing.
Today, Carolina Motorsport Park hosts a wide range of events, from Champ Car Endurance Series to SCCA Road racing, Lemons 24 Hours, the PanAmerican SuperBike Championship, and more.
The staff here are friendly and will answer any questions you may have. Visit Carolina Motorsport Park and have a fantastic time.
Address: 3662 Kershaw Hwy, Kershaw, SC 29067, United States
15. Greer Dragway
Greer Dragway is a 1/8th mile WDRA dragstrip founded in the 1950s by the Greer Jaycees.
The initial purpose of establishing this drag strip was to provide money for needy kids in the Greer, SC, area.
The track has spectator stands, snack vendors, and everything you need to hold a race.
Besides their Thursday night races, they hold everyday IHRA events on Saturday nights.
Address: 1792 Dragway Rd, Greer, SC 29651, United States
South Carolina has some of the best cities in the United States to explore. Here is a list of things to do in Sumter, and things to do in Murrells Inlet for fun exploration.
Plan a Trip to South Carolina
South Carolina is home to all and features a variety of things to do.
Whether you are visiting race tracks to experience the speed of racing or tasting delicious cuisines and visiting parks, a vacation here will be worth it.