Are you considering a Carmel Valley wine tasting tour? Would you want to visit the best Wineries in Carmel Valley, CA?
Carmel Valley is situated between the Santa Lucia Mountains in California, USA. This unincorporated community's hillside is covered in grapevines and houses luxury resorts, wine-tasting rooms, and restaurants.
In Carmel Valley, afternoons are spent jumping from vineyard to tasting rooms and wine tasting.
Carmel Valley offers award-winning wineries producing varietals that are difficult to find stateside.
These wineries offer a hypnotic experience where you can learn about wines and complement them with mouth-watering meals in a Chateau-setting.
Are you planning a trip to Carmel Valley? Here are the best Carmel Valley wineries to visit.
Best Wineries in Carmel Valley
1. Holman Ranch
Holman Ranch is a stylish, sophisticated, charming, and cozy vineyard and wedding venue in Carmel Valley.
Envision sipping estate-grown wines in their stunning vineyards, exchanging wedding vows, enjoying buttery and delectable house-pressed olive oil during your rehearsal dinner in their magical olive orchard, touring the ranch's gorgeous grounds, and many more.
The main point of Holman Ranch is its recently refurbished 1928 Caramel stone hacienda, an enchanting estate that sits on top of a grassy hill. It offers an encompassing view of the Santa Lucia Mountains.
With various options, your stay at the quaint Holman Ranch does not stop at holding a ceremony.
Once you have attended a wedding or exchanged your vows, indulge in one of the ranch's impressive lists of activities.
Address: 60 Holman Rd, Carmel Valley, CA 93924, United States
2. Albatross Ridge
Albatross is a 25-acre vineyard seven miles from the Pacific Ocean and Caramel Coast on a mountaintop.
The vineyard was planted in 2008 and began production in the fall of 2010. The winery features a selection of wines to taste and enjoy.
Their tasting room has indoor and outdoor seating in their extensive garden area. It has been renovated using stunning stonework and craftsmanship.
Their tasting room also has wines from their estate and they offer Charcuterie and chocolate to complement the wine.
You can find their tasting cottage conveniently close to neighboring tasting rooms and other retail stores in the town.
A trip to Albatross Ridge is a unique experience. You will meet friendly and knowledgeable staff when you get there.
Albatross Ridge guarantees the provision of outstanding wines that you can enjoy with your loved ones.
The luxurious events the winery hosts in their tasting room are designed to make unforgettable memories and stories that will linger around you for a long time.
Albatross Ridge hires only the best entertainers, musicians, and chefs during these events.
Address:19 E Carmel Valley Rd A, Carmel Valley, CA 93924, United States
3. Georis
Georis's eclectic garden, gift shop, and tasting room lie opposite the street from Carmel Valley Art Center. Georis is one of the best wineries in Carmel Valley, CA.
The Adobe-styled-tasting room features tall ceilings, a great roof, antique handmade Spanish tiles, and hand-hewed large beams.
Their gardens are filled with mature landscaping and a tiny symbolic decorative vineyard.
While sampling Georis's fine wines, you can admire the elegant interior or stroll through the gardens to see your favorite table.
Their staff has enough knowledge to inform you about their wine-making philosophy and comprehensive details about their world-class wines.
Georis's tasting room is open from Wednesday to Monday from 12 noon to 6 pm, except during bad weather and holidays.
Visit George Winery for an unforgettable experience of wine, food, fun, and friendship. Your pets can join you on the patio if they are leashed.
Address:1 Pilot Rd, Carmel Valley, CA 93924, United States
4. Big Sur Vineyard
One of the best Wineries in Carmel Valley wineries is Big Sur Vineyard, they are an award-winning winery with many San Francisco Chronicle Wine Competition medals.
Their first vintage was in 2013, where they bottled four wines: Pinot Noir, Chardonnay, Pinot Noir Reserve, and Big Sur Red.
Big Sur Vineyard offers other excellent wines besides their Big Sur Red. Its staff is welcoming, and the atmosphere gives off a low-key vibe.
Although it is tucked in the middle of small restaurants and a gas station, do not be fooled by the location.
If you love art, you will be pleased by the beautiful artwork of The Big Sur Coast when you visit the winery.
Visit this winery's tasting room and sample their wines while admiring the view of the Santa Lucia mountain range. Big Sur Vineyard has a patio for unwinding and sipping your wine.
Are you considering a Carmel Valley wine tasting? This destination is a must-visit.
Address:1 Del Fino Pl, Carmel Valley, CA 93924, United States
5. Folktale Winery & Vineyard
Bob and Patti Brower established Folktale Winery & Vineyard in 1982. The winery, influenced by trips to France, was the fruition of their dream to take that experience of wine to Carmel Valley.
Folktale Winery is nestled on 15 acres of sustainably-farmed vineyards and gardens. It is a perfect setting to enjoy the exceptional wines, food, hospitality, and natural beauty of Carmel Valley.
The winery's five-acre vineyard is 100 percent organically farmed carefully by hand. Folktale Winery is dedicated to sustainable farming practices for all their wine.
Folktale Winery is in Carmel-By-The-Sea, 22 minutes from Carmel Valley.
Address: 8940 Carmel Valley Rd, Carmel-By-The-Sea, CA 93923, United States
6. Blair's Estate & Winery
Blair's Estate & Winery is a micro-estate winery founded by Jeffery Blair in 2007. You will find this winery in the center of the shopping and restaurant district.
The winery produces limited releases of Chardonnay and Pinot Noir, two varietals ideal for the rocky soil and climate of this side of Arroyo Seco.
Although Blair's Estate & Winery is small, it has received extreme praise and recognition for years. It is among the top artisan producers In the area.
Blair's Estate & Winery also offers tasting flights of their award-winning small-production wines.
Blair's Estate Winery is available daily without an appointment and can handle large groups. You will have a lovely time learning about the wines and enjoying the tasting.
Blair's Estate & Winery is pet-friendly, and walk-ins are accepted.
Address: 7th Ave, Carmel-By-The-Sea, CA 93923, United States
7. Twisted Roots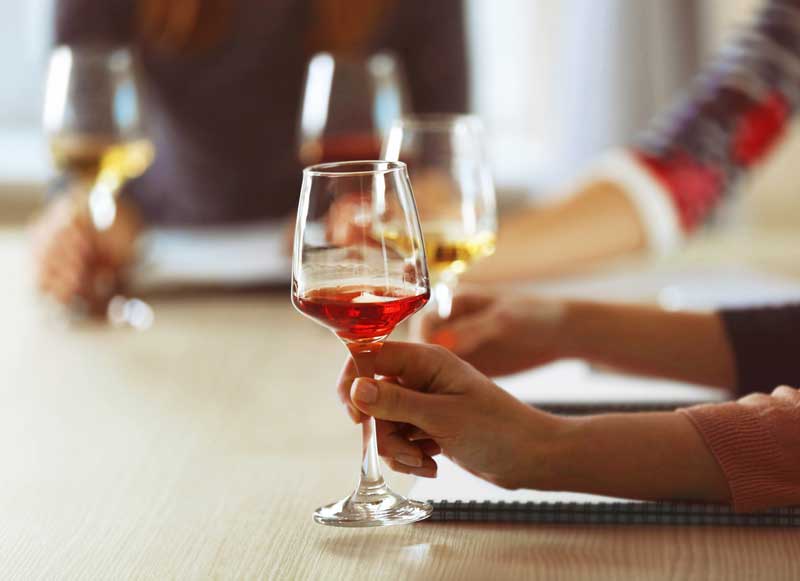 Twisted Roots Vineyard, nestled in the center of the Lodi appellation, is the work of three generations of family members committed to growing exceptional wines through sustainable practices.
Although the vineyard was established in 1918, it didn't start producing wines until recently.
The Twisted Roots Vineyard label began with a Petite Sirah in 2005 due to a surplus of Petite Sirah on the vineyard.
In 2009, the production extended to include different varietals grown on the estate while the wine-making was transferred from the old farmhouse to Estate Crush.
Although the famous Petite Sirah is Twisted Root's flagship variety, they also have an Old Vine Zinfandel, Cabernet Sauvignon, and Chardonnay.
Twisted Roots Wines has received several awards over the last five years. It is one of the top Carmel Valley wineries to visit
Address:12 Del Fino Pl, Carmel Valley, CA 93924, United States
8. Blue Fox Cellars
Why don't you experience the well-known hospitality of Blue Fox Cellars during your stay in Carmel Valley?
Enjoy expansive views of the mountain above its tasting patio during an exciting and educational tasting experience organized by its experienced tasting associates or winemakers.
This family-owned winery produces stylish-based wines, including extraordinary varietals.
The owner/winemaker performs tasting, so take your taste buds and burning questions for an exciting educational experience.
Charcuterie Plates made of meat and cheese from local family-owned artisan producers will complement your tasting. There are also tasting classes offered by the winery.
When you visit Blue Fox Cellars, the host will walk you through the nuances of all the tastes, and she could even pick something that would be a good fit for your palates and what would not be good.
Also, the winery is filled with local art displays for décoration and sale, so you can purchase anything that catches your fancy.
You can also sit and have lunch, enjoy a bottle of wine in Blue Fox Cellar's large courtyard, engage in a game of Bocce Ball, and spend time with your loved ones.
Blue Fox Cellar also has a wine club that you can join.
Address:25 Pilot Rd, Carmel Valley, CA 93924, United States
9. Boekenoogen Winery Tasting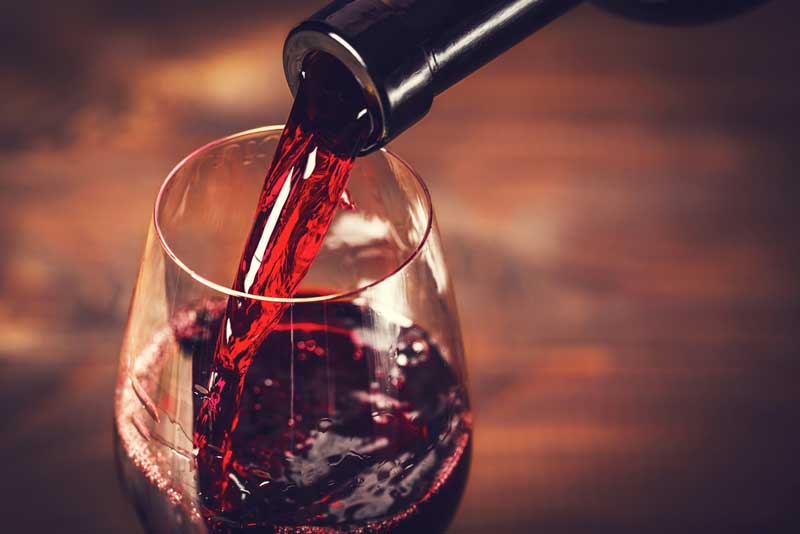 Boekenoogen Winery Tasting, established in 1998, is a vineyard producing superb grapes and excellent wines. It is one of the top wineries in Carmel Valley, CA.
Boekenoogen Wines are among the most pristine wines in America. They are produced with state-of-the-art winery equipment blended with old-world wine-making techniques.
With a rustic, charming interior setting and a large outdoor modern patio in the front and back, their tasting room will put you in the mood for tasting some of their finest Varietals from their Caramel Valley Estate Vineyards.
Boekenoogen Winery Tasting holds private tasting parties of up to 60 people for occasions ranging from engagement parties, corporate business parties, or private tasting for you and your buddies.
Boekenoogen Winery Tasting does not require a reservation, but you can make one if you wish. However, they do ask for reservations for parties of 10 or more. Walk-ins are allowed all day, every day.
Address:24 W Carmel Valley Rd, Carmel Valley, CA 93924, United States
10. Dawn's Dream Winery
Are you considering a Carmel Valley wine tasting tour? visit Dawn's Dreamy Winery.
Dawn Galante began producing award-winning wines in 2011. Dawn sources fruit from the finest vineyards in the state to produce affordable wines of exceptional quality.
Also, with a focus on Rosé, Chardonnay, and Pinot Noir, the vineyard ranges from the golden hills of Carmel Valley to Santa Lucia Highlands and the coastal region of Monterey County.
Dawn's wines have publicly received awards and have been widely recognized for their stylish, complex, and bright elements.
Stunning scenery, fine wines, and mouth-watering meals surround Dawn's Dreamy Winery's tasting room.
The winery is an ideal getaway spot for dates and intimate gatherings where everybody, including your pet, is welcome.
Address: San Carlos St, Carmel-By-The-Sea, CA 93923, United States
11. The Wine House
Charlotte and Rachel Beshoff began the Wine House to create a space where the community could come together and enjoy the breathtaking sunshine of Carmel Valley.
The Wine House is in a building that once served as the Hatton Dairy storefront, dating back to the 1950s
After years of construction, these two sisters opened the doors of the White House in December 2017.
The Wine House has a small, precise, curated menu of beer, wine, and small seasonal bites.
Two large fire pit surrounds the extensive outdoor patio, comfortable indoor bench seating and community tables.
The environment is warm, inviting, and lively. So it is a perfect place to visit and unwind after a day of touring Carmel Valley Village.
Address:1 E Carmel Valley Rd bldg a, Carmel Valley, CA 93924, United States
12. De Tierra Vineyards
De Tierra Vineyard is in Carmel-By-The-Sea, 22 minutes from Carmel Valley. Tom Russell began De Tierra Vineyard in 1998 as an organic grape-growing operation in Salinas Valley.
Russell was enthusiastic about farming and wines and wanted to explore the perks of organic farming with wine grapes.
By teaming up with a friend and winemaker from Italy, he plotted to grow an organic vineyard in Corral de Tierra Valley.
De Tierra winery has been thriving since then. It now has distributions in more than 20 states, an active wine club, many awards, and a growing team of experienced wine lovers at its helm.
The winery creates delectable award-winning and hand-harvested wines to distribute from the extraordinary terroirs of Monterey County.
Furthermore, the winery produces nine varietals such as Petit Verdot, Pinot Noir, Merlot, Chardonnay, Sangiovese, Syrah, Riesling, Cabernet Franc, Cabernet Sauvignon, and 3 Red Blends.
De Tierra's wines are produced with grapes from world-class vineyards in Monterey County. They aim to produce hand-crafted, deluxe wines with California's finest fruits.
Ensure to visit their tasting room and sample some of the wines.
Address: Mission 3SE, 5th Ave, Carmel-By-The-Sea, CA 93921, United States
13. Joyce Winery
This winery, established in 1992, produces wines from its small-sized estate vineyard and other vineyard sites all over Monterey County.
The winery's winemaker is passionate about crafting wines that show the unique quality of the grapes.
Joyce Wine Co. also has a large, animated tasting room that opens daily. It offers an extensive range of wines, including Bourdeaux Blends, Dry Riesling, Chardonnay, Pinot Noir, Syrah Albarino, and Rosè.
The Joyce Vineyard tasting room offers a large and modern place to relax. At the same time, they take you through a tasting of their treasured Central Coast and Monterey Country wines.
This charming tasting room also has a standing and seating space for tasting. When you visit the winery, the staff will offer you top-notch information about it.
Several extensive patios, gorgeous private event rooms, Bocce Ball Court, and outdoor fire pits create the ideal setting to enjoy an afternoon tasting, a picnic, or to hold a private event or dinner.
Address: 1 E Carmel Valley Rd, Carmel Valley, CA 93924, United States
14. Scheid Vineyard
Scheid Vineyard's simple philosophy is to produce only the best of the best.
The winery has ten estate vineyards in Monterey County that span various soils and microclimates.
With these vineyards, it has been able to select only the fruits it believes will make the finest wines.
Scheid Vineyard is excellently run, features a friendly and upbeat environment, and offers great tasting and efficient staff with vast winery knowledge.
Scheid Vineyards's goal is to over-deliver on quality. They want their patrons to be wowed anytime they open a bottle of their wine.
Their tasting room is a warm and welcoming haven where you can taste different wines and have fun.
You can join them in their tasting room to sample their hand-crafted wines in a welcoming and relaxing venue.
Address:San Carlos St &, 7th Ave, Carmel-By-The-Sea, CA 93923, United States
15. Caraccioli Cellars
Caraccioli Cellars is a family-operated winery that takes pride in developing vintage wines from the Santa Lucia Highland Appellation.
The winery focuses on making quality wines from Pinot Noir & Chardonnay.
Carracioli Cellars' tasting room complements the town's charm with a modern and sleek atmosphere.
The tasting room has a lustrous Perota bar slab which offers a suitable place to sample through an always-changing flight of wines.
The dark walls and vibrant lighting emphasizes the tasting room and creates a unique cellar-like experience.
Caraccioli Cellars offers many vintages so you can find the wine that best fits your palate.
The winery is open daily and available for events and private parties.
Address: 7393 Dolores St, Carmel-By-The-Sea, CA 93923, United States
Want to explore more of California? Here are the best things to do in Arcadia, things to do in Fairfield, and things to do in Chula Vista.
Plan a Visit to Carmel Valley
Carmel Valley is a breathtaking sun-kissed town dressed as a rustic California vacation getaway destination.
This picturesque country village is filled with award-winning wineries, vineyards, horse ranches, wine tasting, renowned resorts, and lots more.
When you visit this town, you can't afford to miss the numerous wineries, wine-tasting rooms, and wine stores littered around.
A fun experience awaits you!