In search of the best and fun things to do in Victoria, TX?
Victoria is the largest town and the county seat of Victoria County, Texas. Victoria is situated 30 miles inland from the Gulf of Mexico.
Victoria is got its name from General Guadalupe Victoria, who was the first president of independent Mexico. In honor of Guadalupe Victoria, the city was founded in 1824 by Martin De León, a Mexican empresario.
Initially, Victoria was part of De León's Colony founded that same year of 1824. For a fun time, here are the best things to do in Victoria, Texas.
Things to Do in Victoria
1. Coleto Creek Park & Reservoir
The Coleto Creek Park and Reservoir is an all-year-round outdoor recreation for friends and family fun time. The 190-acres of Coleto Creek Park is a family-oriented recreation; it is on a 3,100-acre freshwater reservoir.
There are fun and engaging activities you will experience with your friends and family, such as boating, fishing, swimming, bird and wildlife viewing, picking, beautiful playground, biking, mountain biking, sand volley, and group reunions.
The Coleto Creek Park and Reservoir are midway between Victoria and Goliad. The central Coleto Creek Park and Reservoir work as a cooling pond for the Coleto Creek Power.
You will also enjoy camping in the area with your friends and family as amenities are made available for such purposes.
You will find laundry facilities, camping cabins, primitive camping, clean restrooms, electrical services, water, BBQ grill, and picnic tables in the park.
Address: 365 Coleto Park Rd, Victoria, TX 77905-4027
2. Grace Ranch
For some outdoor adventure, add a visit to the Grace Ranch Western Riding to your list of things to do in Victoria, TX.
The Grace Ranch is spread across a vast 1200 acres of land space and provides western-style horse riding for its guests.
The ranch is owned by a family situated 7 miles to the north of Victoria. They offer instruction on beginning, intermediate and advanced riding.
They also teach numerous rodeo and western horse shows. The ranch is open for both children and adults alike; their school horses let horse riding be accessible to all.
The day spent at Grace Ranch will include instruction on basic riding rodeo as well as ranch excursions, maintenance, and safety for horses.
This ranch is also home to other events such as capture the flag or cook-outs. Trail riding is a different program offered by the company that lets you ride to the Texan countryside riding on horses.
There is also the possibility to camp on their grounds for some days. The ranch will guarantee a memorable and entertaining stay.
Address: 19655 US-77, Victoria, TX 77904, United States
3. Children's Discovery Museum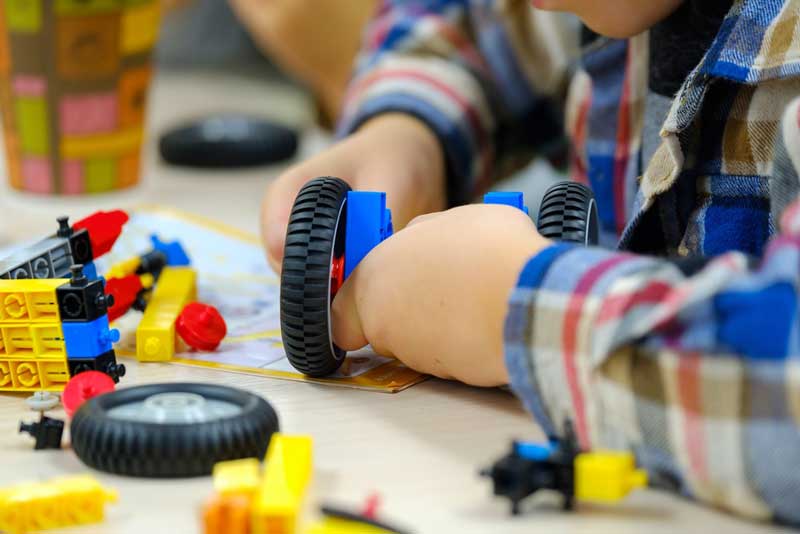 Are you looking for things to do in Victoria, TX, with kids? If yes, add a visit to the Children's Discovery Museum to your checklist.
Children's Discovery Museum covers more than 10,000 square feet. It offers plenty of room for children to play around and explore through play.
The museum's S.T.E.A.M. (Science Technology Engineering and Math) initiative is responsible for the creation of a variety of exhibits and programs that aim to enhance the cognitive development of children.
It is a practical method of hands-on learning to allow easy comprehension of the sciences.
Within its 20+ exhibits, 20+ exhibits are the Discovery Lab, Art Place, and Circus Tot- all explicitly designed to encourage your child's thinking and problem-solving abilities.
The library also has several programs, including Scientific Saturdays, Sprouting Melodies, and Family Maker Nights.
Go to the museum for an unforgettable experience, and spend time together with your children.
Address: 1205 Sam Houston Dr, Victoria, TX 77901, United States
4. Victoria Visitor Information Center
Victoria Visitor Information Center opens every Monday through Friday from 8:00 am to 5:00 pm. The friendly Visitor Centre team helps with your fun trip planning needs.
Victoria Visitor Information Center assists you in purchasing tickets, making reservations, booking accommodation; they offer you the information you need to know and great advice for a fun trip.
The Information Center features a friendly and knowledgeable staff that will help answer your questions and let you know the things to do, the best amusement parks to visit, the excellent place to eat, where to go shopping, where to get the finest wines, and others.
You will also get free brochures and maps for directions, to book hotels and tickets locally, and to make reservations for sightseeing tours others.
Address: 700 N Main St, Victoria, TX 77901-6758
5. The Nave Museum
Emma McFaddin Nave first commissioned the Nave Museum to showcase her late husband's painting.
But, since the first time, it was opened in 1932, the museum has grown and serves to educate and inspire people with the arts.
The museum occupies a prominent location in contemporary Victoria's arts and culture scene. It is a magnet for art lovers from across the world and across the country.
Nate museum hosts seven to eight art shows every year, featuring outstanding national and local artists and sculptors.
In addition to the sculptures and paintings, the museum also houses a diverse collection of works of art, which includes intricate wood carvings and hand-made quilts.
Unlock the artist within you as you stroll through the Greek revival temples while taking in the exquisite collection of artwork.
Address: 306 W Commercial St, Victoria, TX 77901, United States
6. Texas Zoo
One of the best things to do in Victoria, TX, with kids is visiting Texas Zoo, and it is worth adding to your checklist.
Texas Zoo was opened to create a bridge between the public and wildlife and foster a greater understanding between them.
Additionally, it promotes the conservation of animals through education, research, and advocacy.
The Texas Zoo houses as many as 100 species, exotic and native, with conditions that are exactly like their natural habitats.
Visit these animals on a specific day on the weekend, and if they entice you enough, you can spend some time with them.
Pet them at The Petting Zoo or admire them close at the walk-through Aviary and other areas designed to encourage curiosity and knowledge.
The zoo also caters to the children of its visitors with its Fossil Digging Site, as well as its Children's Play Area in its reptile enclosure.
Visit this interesting attraction while in the city of Victoria to witness some wildlife.
Address: 110 Memorial Dr, Victoria, TX 77901, United States
7. Museum of the Coastal Bend
The Museum of the Coastal Bend is a small and interesting museum with lots of history to keep your interest.
Explore the Museum of the Coastal Bend to discover historical artifacts from the early area history, which dates as far back as 13,000 years.
In the Museum, you will find dart points, atlatl, stone knives, an example of a straw house that early settlers used, and many more. You will also find cannons discovered in 1996.
Buried in a lost settlement named Forth St Louis in 1685 are some iron cannons from a La Salle expedition. Museum of the Coastal Bend introduces you to the exciting history of the indigenous, French, and Spanish inhabitants living in the Victoria region daring 13,000 years.
The Museum of the Coastal Bend staff is knowledgeable and friendly, and they will help explain to you the history of the things you need to know in the Museum. You are sure to learn many things about Victoria, Texas, including how and when the recovery of French cannon from a settlement in the area happened.
Museum of the Coastal Ben is open every Tuesday through Saturday from 10:00 to 4:00 pm.
Address: 2200 E Red River St, Victoria, TX 77901-4442
8. Downtown Farmers Market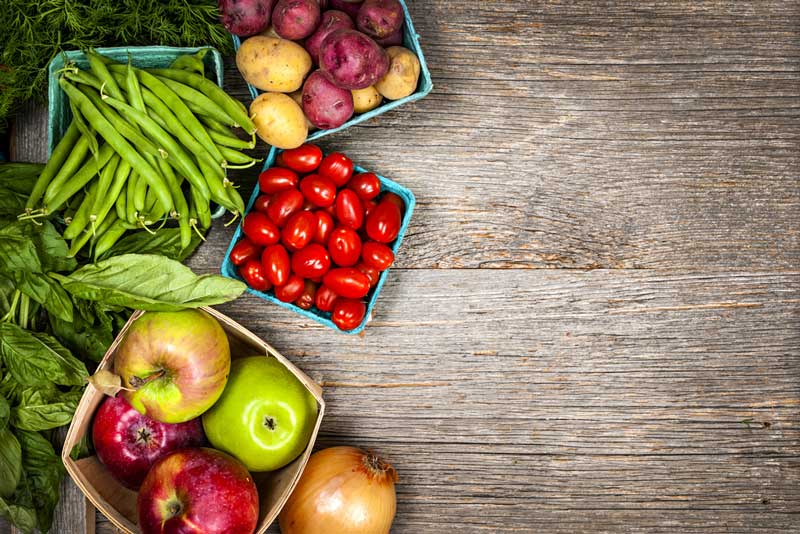 What's better than a relaxing morning of going to the market for organic, locally grown products? Victoria's Farmer's Market offers you exactly what you need!
The market gathers hundreds of local businesses and small businesses that sell locally sourced fresh vegetables from farms and hand-crafted products from 9am and 1pm on a Saturday.
The foods and products found here are manufactured in small quantities, which means you will receive only the best products.
The downside to this type of production is that the products are discarded pretty quickly.
To stay clear of this, Try visiting the market in the early morning. Select from its vast selection of products ranging from local, fresh Texas honey, ground coffee to homemade sauces and even raw meat.
Are you visiting New Mexico and wondering what to do in this state? here is a guide on things to do in Santa Fe for fun exploration.
9. Riverside Stadium
Are you in search of a fantastic place to watch the game with your friends or family? Do you need a friendly and comfortable place to sit and watch people play? You have to visit the Riverside Stadium as it has what you're looking for and more.
Riverside Stadium is in Victoria, Texas, the current home of the UHV Jaguars baseball team and the Victoria Generals of the Texas Collegiate League.
Riverside Stadium is the previous home of the Victoria Rosebuds that played in the AA classification Texas League from 1958 to 1961. The Stadium opened its doors to the people in 1947 as a part of Riverside Park. The Stadium features a concession stand, restrooms, and seating for up to 1,500 people.
Address: 405 Memorial Dr, Victoria, TX 77901
10. The PumpHouse Riverside Restaurant and Bar
One of the most historic structures in Victoria, TX, The PumpHouse Riverside Restaurant and Bar, was used to supply service to water for the town for over a century before it was converted into a dine-in restaurant.
In 1986, the area got added to the National Register of Historic Places and became an official national landmark in the year 2011.
A magnificent gate dating back to 250 years is the entryway of the restaurant in a modern style that connects it to Texan rich history.
Visit the PumpHouse for a delicious selection of American food while taking in the tranquil panorama of the Guadalupe River from its decks.
There is also the option of dining indoors with access to the bar located in the hotel.
Eating at this wonderful restaurant is one of the best fun things to do in Victoria, TX, for a memorable dining experience.
Address: 1201 W Stayton Ave, Victoria, TX 77901, United States
11. Victoria Skate Park
Victoria Skate Park opens every Monday through Sunday from 6:00 am to 11:00 pm. Victoria Skate Park is a free skate park situated in the City Sports Complex.
Victoria Skate Park features a poured in place street section with moguls, ramps, boxes, a 3-feet tall horseshoe with coping, a large pyramid, a 3-feet elevated bump, seven stair jumps with a rail, and then a gap.
You will find a three-tiered bowl of 3, 4.5, 5, and 6-feet walls that offer bowl carving till you are satisfied. Usually, kids, adults, and locals wait to enjoy skating after 4 pm; you can also have the place to yourself before 4 pm or early on weekends.
You will also find world-class professional skaters in the Victoria Skate Park. Visit the park with your friends or family as it is also for beginners; you will enjoy skating and learning new skills from the experts you will find there.
12. Presidio La Bahia
The most famous historical landmark across Texas and beyond, the Presidio La Bahia is the most impressive model of a Spanish frontier fort anywhere in the world.
It has been a part of and witnessed in the 6 National Revolutions, and its walls have been used by Mexican, Spanish, and Texas soldiers.
The fort's museum contains a variety of artifacts from the Presidio that have been carefully preserved and kept.
In addition, The church "Our Lady of Loreto" is the oldest church in the U.S. and is visited by thousands of visitors each year.
Visit this landmark in order to immerse yourself in Texas culture and history. You could also stay an evening or two in The Quarters, located inside the fort.
Address: 217 US-183, Goliad, TX 77963, United States
13. Aransas Wildlife Refuge
Just a 45-minute drive away from Victoria, TX, the Aransas Wildlife Refuge is a hidden gem in Texas that is worth adding to your list of things to do while in the city.
The wildlife refuge area was first discovered from the oceans during the Pleistocene period, which was 120,000 years ago.
In time past, the area has been home to woolly mammoths, as well as various Ice Age mammals like lions, camels, mastodons, and camels.
It was initially established as a park to protect endangered whooping cranes. It has since evolved into a sanctuary for protecting every threatened and endangered species.
Perfect for birdwatchers It is a paradise for migratory birds as well as other animals. This attraction is one of the best places in Victoria, TX, to see wildlife.
You can enjoy a memorable day exploring the refuge's many walking and driving paths, towers of observation, and picnic places.
Address: 1 Wildlife Cir, Austwell, TX 77950, United States
14. Victoria Fine Arts Center
Victoria Fine Arts Center is a beautiful art center that contains 1,481 persons. The art venue features various events throughout the year, such as performances by the Victoria Symphony Orchestra.
Victoria Fine Arts Center is home to many theatrical, musical, and other community events. The center is built having acoustics in mind.
Victoria Fine Arts Center hosts concerts, music events, lectures, play performances, award ceremonies, author presentations, and many others. It also has enormous parking spaces and well-maintained restrooms.
The center is an excellent venue for each of the fun and engaging events. Victoria Fine Arts is spacious enough to contain more than a thousand people. Visit the fantastic event center to watch and enjoy live art and musical performances, and concerts.
Address: 1002 Sam Houston Drive, Victoria, TX 77901
Planning a trip to Mexico, don't miss our checklist of fun things to do in Tijuana, things to do in Puerto Vallarta, and things to do in Rosarito for a memorable vacation.
15. Fossati's Delicatessen
You're not getting the most when you don't stop by Fossati's Delicatessen, which is the oldest Deli in Texas founded in 1882.
The site is a historical landmark that was included in the National Register of Historic Places.
The first deli was opened by Fraschio "Frank" Napoleon Fossati, the Italian Immigrant to America, and remained managed by the same family.
They have maintained their food's quality throughout the years and are known for their homemade style of cooking.
You could enjoy a whole afternoon immersed in the rich Texan tradition, sitting on one of the famous checkered tables in white and red.
Address: 302 S Main St, Victoria, TX 77901, United States
16. Victoria Paddling Trail
The 25-mile Victoria Paddling Trail consists of the Riverside Park, the Chisholm Trail, and the Mission Espiritu Santo abs the Fort Saint Louis Sections.
The Victoria Paddling Trail meanders along the slow-moving Guadalupe River in the Coastal Region, and scenic soft banks surround it. The Victoria Paddling Trail is an incredible place with fast flowing and shallow water; the presence of occasional sabbath may offer resting or birdwatching sites.
There are section of the Guadalupe River that offers fishing activities you will find different aquatic species like the catfish, sunfish, Guadalupe bass and others.
The Guadalupe River is also home to a diversity of plants, birds, and wildlife. You will find birds like egrets, herons, hawks, phoebes, bald eagles, and many others.
There are five various access sites for the different sections of the Victoria Paddling trail. One of them is to drive 8-9 miles north of Victoria on Hwy 87, take your left on FM447 and travel 3.2 miles to the access site.
Address: Mc Cright Dr. Riverside Park Boat Ramp, Victoria, TX 77901
17. Great Coastal Texas Barbecue Trail
The barbecuing scene in Coastal Bend is inextricably linked to Texan culture. The trail follows the many barbecue joints that are multi-generational while you get acquainted with their long and rich history.
Explore their different briskets with carefully selected sides and a delicious dessert to learn about the various cooking methods and the history of these establishments.
Aunt Jo's rich and slow-cooked briskets are a must-have. It has a distinct sweet sauce that has the perfect hint of spice.
Additionally, McMillan's Bar-B-Q is a popular choice as well, thanks to its brisket that is cooked in scents of fruitwoods, like peach and cherry, using a blend of mesquite, pecan, and oak.
18. Victoria County Courthouse
The Victoria County Courthouse is one of the gorgeous Courthouses across the U.S. And no trip in Victoria, TX, will be complete without a visit to the Victoria County Courthouse.
The Courthouse was first established in 1892 and was constructed in the Romanesque Revival Style, and this structure is the most recognizable historic landmark in the state.
The walls of the museum are decorated with history, and visitors can view the collection of photographs and paintings.
The Courthouse also houses an apex tower and arches, brick patterns, and pillars that make it an interesting location to visit.
In addition, to make the Courthouse more adapted for the Texan climate, the central atrium was constructed to provide light and airflow to the Courthouse.
Explore the corners of this historic structure as you learn the subtleties that governed law and order in the past. Add to your checklist of things to do in Victoria, TX.
Address: 101 N Bridge St, Victoria, TX 77901, United States
19. Riverside Park
Encompassed by 4.5 miles of Guadalupe River, Riverside Park is a perfect place to visit you're seeking exciting activities.
Riverside Park is the largest park in Victoria, with a sprawling 700-acre expanse. The park is a hive of activities, including a kids' playground and sports field.
But, if you're looking to relax, there's also a Memorial Rose Garden where visitors can take a rose to improve the appearance of the garden.
The Athey Nature Trail is a popular choice for people who love nature. Here you can go for a hike or bike ride with your family and friends.
In addition, there is also the Duck Pond in Riverside Park is extremely popular among people who visit because not only can you see their numerous ducks, you can also feed them.
Address: 1301 Riverside Blvd, Sioux City, IA 51109, United States
20. Lone Tree Creek Splash Pad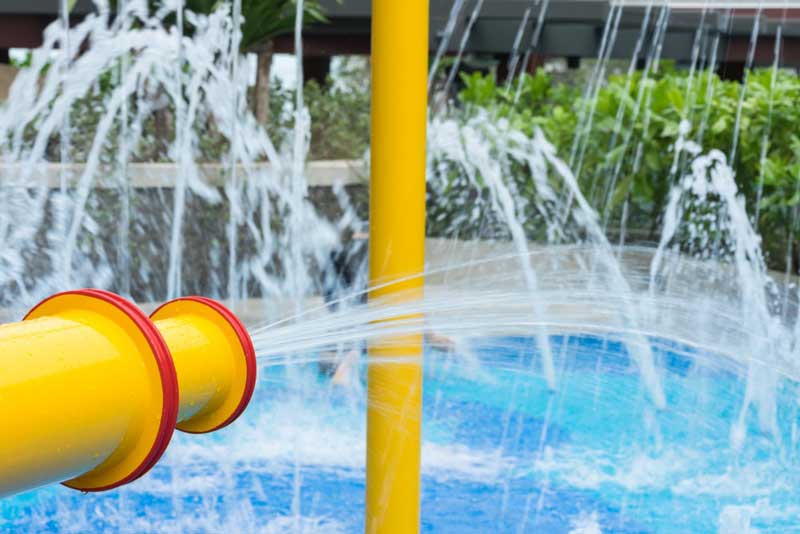 The Lone Tree Creek Splash Pad is the perfect and fantastic spot to visit with your kids for a great fun time. Your kids are sure to love the area as there are lots of exciting and fun things to do there.
Lone Tree Creek Splash Pad opens every Monday through Sunday from 10:00 am to 7:00 pm. Entry is free.
The Splash Pad is fantastic for kids to play in, as there are splash pads for infants, including one large dump tank, three small fill-N-splash, and eight ground sprinkler spouts. There are shaded picnic tables and additional benches in the Lone Tree Creek Splash Pad.
Adults can sit and relax on the benches to watch their kids play and have fun with the water and their playmates. There are well-maintained restrooms, spacious parking lots, trails for a nice walk, covered tables, a play area, and others. Do not forget to come with bathing suits, swimming trunks, or swim diapers for your kids.
This answers what to do in Victoria, TX, for a fun time, do add to your bucket list of things to do in Victoria, TX.
Address: 4009 E. Airline Road Lone Tree Creek Park, Victoria, TX 77901
21. Victoria Art League
The Victoria Art League was first founded in 1966 to help promote the visual arts in Victoria for Crossroads residents.
Its goal is to encourage appreciation, understanding, and education, and birthing of visual arts in every child and adult.
V.A.L. is a non-profit organization that offers a variety of activities for everyone, from beginners to professionals.
In addition, there are many activities featured in their schedules for you to attend. Take part in a day of clay-sculpting workshops.
If you have a small child in the household, you can let them participate in Victoria Art for Kids, the five-day course that teaches children to make, study and play with their own artworks.
Address: 905 S Bridge St, Victoria, TX 77901, United States
22. Outlaw Pass Family Centre
For some entertainment, add a visit to the Outlaw Pass Family Centre to your list of things to do in Victoria, TX.
Outlaw Pass Outlaw Pass is a family entertainment center located in Victoria, TX, and is a nice place to visit for those who want to have fun with their family and loved ones.
It's an ideal spot for groups to go out in addition to having something for every person.
Golfing is the most popular activity in the area. However, there are Go-Karts, Bungee Jumping, Mining Sluice, Arcade Games, and even the Rock Wall.
Take a trip to this amusement park to play, jump, climb and scream. The park also has Specials that allow you to purchase three or more of the activities at discounted prices.
If you are hungry following a day of consuming calories, you can indulge in an exquisite meal in the Outlaw Pass's Snack Bar.
Address: 78 Tate Rd, Victoria, TX 77904, United States
23. The Five Point Museum of Contemporary Art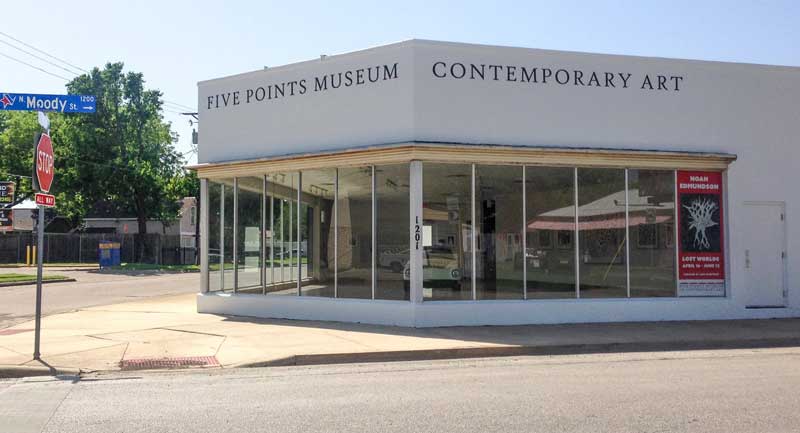 If you are a fan of modern artistry, you will enjoy a visit to the Five Point Museum of Contemporary Art in Victoria. At this museum, you will be opportune to see works of renowned regional artists.
The late Ann Harithas founded the Five Points Museum of Contemporary Art to provide Victoria and the communities of South Texas full access to modern art by regional and national artists while attracting different cultures of South Texas.
This museum uses extracurricular and supplemental events to foster education and awareness of arts and their importance in the community. It features three galleries, Galleries A, B, and C, all offering different kinds of art.
Gallery A, also known as the "Fishbowl" and formerly the Lincoln & Mercury Dealership in the late 1940s, comprises 22 windows, from which you can see the five-way center point in correspondence with the museum's name. It contains sculptures, art cars, murals, and videos.
Gallery B, which features cellar doors on both ends, showcases overly-sized metal sculptures, car displays, digital records, and art pieces.
The Museum's largest Gallery is Gallery C; as such, it is more of a multipurpose hall as it is usually used in hosting film screenings, art exhibitions, installations, theatrical performances, and particular events.
Address: 77901, 1201 N Moody St, Victoria, TX 77901, United States
24. Deleon Plaza
The DeLeon Plaza, formerly Plaza de la Constitucion, was mapped out by Martín De León, a Mexican impresario and the city founder; as such, the Plaza was renamed in his honor.
Deleon Plaza, situated in Victoria's Historic Downtown area, is among the top tourist destinations in the city as it is the community's center of social and cultural life. This location immortalizes Martin De Leon through historical monuments.
While at this attraction, you will come across numerous oak trees shading the paths, many monuments and markers, green fields, and a bandstand. The plaza is an ideal place to begin exploring Victoria's historic downtown. It is a popular venue for special events.
The Deleon Plaza underwent upgrades, such as the 1870s Bandstand, the 1897 hitching racks, Pompeo Coppini's 1912 dedicated "Last Stand," and the 1923 lamp standards.
Deleon Plaza is one of the town's go-to places for summer concerts. It is the town's center by its position. If you are interested in learning about the town's rich culture, go to Deleon Plaza.
Address: 101 N Main St, Victoria, TX 77901, United States
25. Lorenzo Dow Heaton House
Among the few standing 1870s buildings in Victoria, TX, is the Lorenzo Dow Heaton House. It was the residence of Lorenzo D Heaton, born in New York in 1839, hence its name.
The Heatons bought the lot in 1875 and finished the main portion of the historic home in 1877, and it is currently rated among Victoria's most valuable historic homes.
This landmark structure is the oldest large home in Plaza Del Mercado. It was built using hand-hewn timber. Before it was modified to include fireplaces and porches in the late 1800s, the home featured two stories with a kitchen and four rooms.
After the Kruegers bought the home in 1943, the home was further modified, removing the porch on the second floor and enlarging the porch's square columns.
Lorenzo Dow Heaton House features the South Colonial Architectural style and a Georgian-style main entrance with tall porch pillars. Visit the building to learn about the history and lifestyle of Lorenzo Dow Heaton and his family.
Address105 W Church St, Victoria, TX, USA
Want more of Texas? do check out our list of things to do in Rockport, things to do in Abilene, and things to do in Killeen for a memorable vacation.
Start Planning Your Trip to Victoria
Victoria, Texas, is an excellent destination for an enjoyable and memorable adventure. Victoria, Texas, is home to fantastic amusement parks, historical museums, art performances and exhibitions, unique stores, and delicious meals.
You will discover great histories, enjoy watersports, hiking and biking, walking trails, good music, jewelry, concerts, ball games artifacts, and many others.
Do not miss this great adventure waiting for you. It would be best to visit the gorgeous city with your family or friends as it is worth it!