Located 28 miles north of downtown Houston, the Woodlands has been serving as a bedroom community for Houston as far back as time.
This city has several tourist attractions such as golf courses, shopping malls, restaurants, resorts, and other entertainment venues that are so engaging. These encourage the masses to visit here again and again.
You can indulge in several things in Woodlands, from adventure hikes to culinary tours. Besides considering a boat ride down the Waterway and exploring the scenic trails, tourists can also attend a concert at The Cynthia Woods Mitchell Pavilion.
The eateries and restaurants also attract food lovers from around the world.
To explore Woodlands, you must prepare yourself to have a memorable trip that you'll cherish in the future. Here are the best things to do in the Woodlands, TX.
Things to Do in the Woodlands
1. Kayak Lake Woodlands
One moment you are kayaking in the middle of a scenic tree-lined lake under the bright sun with a cool breeze caressing your back, in the next, you're standing among the big-name department stores and boutique shops of The Woodlands Mall.
This could be your experience when you get to Lake Woodlands, a large recreational lake snuggled in the heart of The Woodlands. It thereby stays up first on our list of fun things to do in the Woodlands, TX.
Start your adventure at the Riva Row Boathouse, just a walk away from the Cynthia Woods Mitchell Pavilion.
Paddle through the apartment building in a single or tandem kayak, and run the trail-lined canal, where you'll see large herons perched on the shoreline and groups of ducks swimming in the water.
That's just a peek into what you'll see when you get to the lake, which is spacious enough to give you a serious workout if that's what you're looking for.
2. See a show at Cynthia Woods Mitchell Pavilion
At first glance, the Cynthia Woods Mitchell Pavilion might look like an extensive tent snuggled at the base of a steep hill. Yet its awe-inspiring nature makes it one of the coolest concert venues in Houston.
Also known as The Pavilion, this place affords music fans two entirely different concert-going experiences. This concert amphitheater has about 17,000 traditional stadium seats placed under the pavilion's canopy, providing lovely acoustics and the performers' views.
The already mentioned grassy hill makes this pavilion unique, where you can chill out under the stars while you take in the music.
While the venue is alluring, the performers it attracts shoot it to another level. It has featured the likes of Iron Maiden, Van Halen, Journey, Taylor Swift, and ZZ Top over the years.
This tradition continues to this day, so you can visit with your family and friends. If you are an art lover, Cynthia Woods Mitchell Pavilion should be on your bucket list of best things to do in the Woodlands, TX.
This place is open from Monday to Friday between 8 am and 5 pm.
Address: 2005 Lake Robbins Dr, The Woodlands, TX 77380, United States.
3. Run, Hike, or Bike in The Woodlands
If you are an outdoorsy folk who appreciates great shopping and fine dining, then The Woodlands is for you. The Woodlands has something you wouldn't find in other places – about 200 miles of trails that meander throughout the town.
Most of these trails are isolated from the town's major roads, which means you can jog, walk or bike safely. Interestingly, these pathways are interlinked, so it is possible to go on longer runs without worrying about traffic.
These trails are not only well-suited for exercise, they are as well a fine way to enjoy the beauty of The Woodlands.
While biking, running, or walking, the number of pine trees will be more than you can count. You might even see a cardinal or a blue jay resting nearby.
In all, The Woodland trails would provide a safe and scenic place to work up a sweat – it should be a must-do while you're in town.
4. Go on a safari at TGR Exotics Wildlife Park
Your tour to the Woodlands would not be complete if you miss out on exploring TGR Exotics Wildlife Park.
Thus wildlife park is home to more than 100 animals across over 25 species and gives visitors a close look at some of the most exotic, exciting, and endangered animals on the planet.
Apart from the scenic beauty, this park also provides an opportunity for you to encounter rare birds and animals.
The park is not open for business tours every day, so check the schedule well before closing in at the entertainment avenues.
The park is open from Monday to Saturday (8 am– 5 pm) and Sunday (8:30 am – 5 pm).
Address: 22115 Sherrod Ln, Spring, TX 77389, United States.
5. Hang out on Market Street
Browse boutique clothing and jewelry shops and discover hidden treasures in the Market Street district.
Located just across the street from The Woodlands Mall, you'd find stores like MICHAEL KORS and Tiffany & Co., all doing fine in charming historic-looking buildings.
Shopping is indeed a significant draw here; however, there's more to do than just that. Relax in the central park area where youngsters love to play, and when you feel an appetite, stop by one of the restaurants for a bite.
For a show, you can't look anywhere other than the art deco-style Cinemark movie theater that screens the latest and greatest films paired with special ballet and Indie flicks and opera features.
Market Street has high-end shopping, relaxing, and fine dining ambiance that provides a fantastic setting for a romantic evening or beautiful night out with the family.
Address: Market St, The Woodlands, TX 77380, USA
6. Awaken your inner child at The Woodlands Children's Museum
If you'd be in town with your kids, then consider a day out at The Woodlands Children's Museum. This museum guarantees great fun and entertainment for the young folks and children at heart.
Aside from the education they'll get in this popular museum; you will also be empowering and exciting them. Moreover, it is a perfect place for children because it gives them the freedom to play and engage with kids in the same age category; thus, such an environment will bolster their self-confidence.
The museum also appeals to adult visitors, so who knows, it could overwhelm you.
Visit the museum Tuesday to Saturday from 10 am – 4 pm.
Address: 4775 W Panther Creek Dr #280, The Woodlands, TX 77381, United States
7. Go Birdwatching Spring Creek Nature Trail
Popularly known for birdwatching activities, Spring Creek Nature Trail is next on this list of fun things to do in the Woodlands, TX.
Explore this trail and be on the lookout for birds of prey like eagles and owls. The blue herons, cardinals, Muscovy ducks, egrets, and Egyptian geese are among the commonly spotted birds within the community.
You will also see turtles in or near almost every lake and pond. If luck smiles on you, you'll see a nutria by the water as they appear once in a while.
The Woodlands is home to coyotes, deer, fox, and wild boar, although they are fugitives.
8. Take a stroll at George Mitchell Nature Preserve
Next on this booming list of top things to do in the Woodlands, TX is George Mitchell Nature Preserve – a mind-bending preserve that offers a hiking trail loop and bike trails, among other things.
This place attracts people from all parts of the world who come to encounter its scenic beauty, besides the very engaging hiking activities.
George Mitchell Nature Preserve was opened in 2007 and covered up to 1,700 acres of land to connect and protect nearly 12,000 acres of forest along the entire Spring Creek.
If you are looking to spend some time off, this place is worth your whole day. Be sure to bring your camera so you can witness all the native species, such as ticks, snakes, velvet ants, and a few other critters.
The fantastic walking trails tucked between neighborhoods, an enchanting creek in George Mitchell Nature Preserve, and a walk here are capped with beautiful flora rewards.
Visit with your family and friends and revel in every moment spent here. It is open Sunday through Monday, 6:30 am–8 pm.
Address: The Woodlands, TX 77381, United States
Are you considering more exploration of Texas, here is our list of things to do in Conroe, things to do in Spring and things to do in Allen, for a fun vacation
10. Woodlands Waterway Trolley
Here is something that will thrill aqua lovers and outdoor enthusiasts. Woodlands Waterway Trolley is a 4.1-mile long water route that links the Woodlands Mall with the market street for great fun.
It is so exciting, passing through Woodlands' waterway until landing. This waterway route is free of cost and is explored by visitors and locals.
There is the mystery that occurs on this route peculiar to its travelers. They tend to experience something spiritual while exploring the Woodlands Waterway Trolley.
It has been gaining popularity each day and makes the list of fun things to do in the Woodlands, TX.
Address: 1100 Lake Robbins Dr, The Woodlands, TX 77380, United States.
11. Swing away at Bear Branch Disc Golf Course
If you want to sneak away when you're in the mood to practice your distance drives, check out the Bear Branch Disc Golf Course.
Located at 5205 Research Forest Drive, Bear Branch Disc Golf Course is the ideal place, making our list of fun things to do in the Woodlands, TX.
This place serves well even for an intermediate or beginner player who wants to work on your cornering.
It is one of the premier disc golf courses in The Woodlands and boasts well over 40 trees per hole, with a pond in play on many of them. You are sure to find plenty of relief from your hectic life and can probably relax here.
You can as well take a stroll by the pond on a few holes if your preference is water hazards.
Though not an entirely beginner-friendly course because of how challenging it can be, then it's not complicated, so even newbies can enjoy themselves.
Address: 5205 Research Forest Dr, The Woodlands, TX 77381, United States.
12. Shop until you drop at The Woodlands Mall
If shopping is a crucial part of your travel itinerary, you don't have to miss a trip to The Woodlands Mall.
With over 150 big-name department stores, specialty shops, and fashion boutiques residing within the two-story mall, The Woodlands Mall is one of the premier shopping destinations in the Houston area.
You will find stores like Dillard's and Nordstrom mix, Banana Republic, The Lego Store, and Fossil, all giving you varieties of ways to get your shopping fix.
You could probably work up a pretty hefty appetite as you go from one store to another. Fortunately, you have plenty of amazing choices.
For a snap bite, head to the food court for a cheeseburger or some stir fry. But if you want a heartier meal, pick a table at The Cheesecake Factory or any of the other four full-service restaurants in the mall.
There are diverse shops and a wealth of dining options, meaning it has plenty to offer both window shoppers and big spenders alike.
The Woodlands Mall is simply another lovely thing to do in Woodlands.
Address: 1201 Lake Woodlands Dr. Suite 700, The Woodlands, TX 77380, United States.
13. Explore a Green Space
With 140 parks and over 220 miles of walking or biking trails, the Woodlands is indeed a "space-king." You simply go about any place using one of these trails.
These trails are well-paved such that bicyclists can pass walkers and their dogs.
The parks vary from a lot-sized green space containing playground equipment tucked in a neighborhood to a rolling outdoor spaces with pickleball or tennis courts, picnic tables, swimming pools, lakes, and splash pads.
Take an urban stroll by walking along The Woodlands Waterway, starting at Lake Woodlands. All of this paved walkway cuts along fountains, public art, restaurants, and outdoor bars.
There are plenty of benches from which one can admire the view. Do well to include this in your itinerary of fun things to do in the Woodlands, TX.
14. Wet 'n' Wild SplashTown: Take a splash
Another exciting thing to do in Woodlands is a visit to Wet 'n' Wild SplashTown – a popular Water Park in the USA, well-known for its scenic beauty.
Head to this park if you want to have a time of refreshing and fun.
Here, visitors can indulge in different activities at the fully-catered private picnic spot, situated just a few steps away from the thrilling rides.
Wet 'n' Wild SplashTown has many water rides that keep visitors engaged as well as other avenues for entertainment.
This place is open every day of the week, and the time is 11 am to 6 pm.
Address: 21300 I-45, Spring, TX 77373, United States.
15. Admire the art at Woodlands Parkway
There is diverse public art scattered throughout The Woodlands, starting at each main entrance to the township.
You would be greeted by a giant abstract sculpture on Woodlands Parkway while there is the peaceful "Dreamer" sleeping in the grass just several miles deeper into The Woodlands. It is along Woodlands Parkway and, to many, symbolizes the "Hometown America" feel.
Every neighborhood has its share of art, but The Waterway would give you bountiful treatment.
The artsy benches invite you to sit and enjoy a view of the flora and fauna mosaics covering bridge abutments and tree trunks wrapped with lights, adding a festivity glare to the area.
16. Interact with the locals at Woodlands Farmer's Market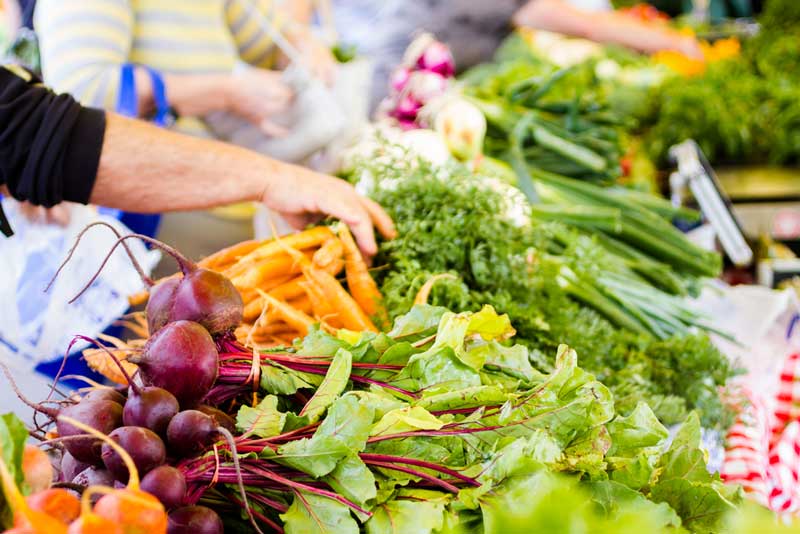 The Woodlands Farmer's Market is a perfect destination if you want to purchase food ingredients (both fresh preserved) or any natural beauty product of your choice in the Woodlands.
The market is a weekly local market established in 2008 under the adage of "The Grogan's Mill Farmers Market." It is open only on Saturdays and records ample rush of the locals and visitors.
Walk or ride your bicycle down Grogan's Mill Road to get to the market under its archway entrance directly off of The Woodlands Mill Bend Trail.
You can pick all kinds of products and items here because the local farmers flock there to sell their products, providing the opportunity for businesses to grow and bond. Amongst the notable things people sold here are food items and spices.
The artisan craftsmen here create a safe community environment where individuals can learn new things while meeting new people.
Address: 7 Switchbud Pl, The Woodlands, TX 77380, United States
17. Plan your trip around Woodlands Waterway Arts Festival
Holding in April every year, the Woodlands Waterway Arts Festival is something you should note when you are in Woodlands.
The selection of April may have something to do with its weather as that period is usually perfect for visitors to stroll from the Town Green Park along The Waterway.
Here, they can check out the booths of about 200 juried artists who play in watercolors and oils, metal, glass, ceramics, and mixed media.
While the Arts Festival is the most popular, anticipate other events throughout the year, from indoor ice skating at the Cynthia Woods Mitchell Pavilion from mid-November to mid-January to fireworks on the Fourth of July and food truck "Feastival" in September.
18. Gape at the scenic beauty of Shenandoah Visitors Center
The best things to do in the Woodlands, TX seem not to end. A visit to Shenandoah Visitors Center must be included in your travel itinerary if you want a bountiful experience.
It is a perfect place for visitors willing to experience the thrilling Skyline Drive. This park offers not only scenic beauty but also picnic areas for travelers to have a wonderful time here.
Take a walk in the trails of the lush green forests, as it will offer you unlimited memories for a lifetime.
Visiting the Shenandoah Visitors Center is the perfect place for adventure lovers, nature enthusiasts, birders, and anyone wanting a close view of nature.
19. Spend the night at The Woodlands Waterway Marriott
If you would be making a weekend of your visit to The Woodlands, there are several hotels within the township where you can rest your head.
The Woodlands Waterway Marriott is not just one but a great place to lodge. Its closeness to Cynthia Woods Mitchell Pavilion makes it even more advantageous for concertgoers.
If you are after a relaxing, "pamper-me" hotel feature, the Woodlands Resort and Spa has what you're looking for.
In addendum to a spa offering menu of services, you can play golf at one of two courses (The Oaks and Panther Trail), use the resort's wooded trails, relax by the pool or float in the Lazy River.
Address: 1601 Lake Robbins Dr, The Woodlands, TX 77380, United States.
Check out the top things to do in Stephenville, things to do in Palestine, and things to do in Mckinney for a memorable exploration of Texas.
20. Host a picnic at Mercer Arboretum & Botanic Gardens
A visit to Mercer Arboretum & Botanic Gardens should also be on your list of top things to do in The Woodlands, TX if you desire a complete vacation experience.
Both tourists and locals consider this place for diverse purposes, including gaping at the natural scenery and visiting the native wildlife.
In the garden, you would see amphibians, birds, and small mammals of all varieties.
You can explore it when you want in your leisure time. So, spend your entire day with friends and family at this place.
It remains open daily (8 am to 7 pm) for visitors, and there are no entry fees applied.
Address: 22306 Aldine Westfield Rd, Humble, TX 77338, United States.
21. Relive Your Childhood at Play Street Museum – The Woodlands
Next on this outline of best things to do in the Woodlands, TX is Play Street Museum – The Woodlands, a wonderful museum filled with play areas and activities blending educational elements and learning toys.
The hands-on exhibits here encourage children to learn and give them the feeling of being the greatest explorers on land, water, and outer space.
The staffs here are friendly and diligent. They regularly clean, sanitize, and tidy up toys and other pieces.
Play Street Museum is an exciting place for children to explore, move about, and play. It doesn't get very crowded here, so everyone can easily engage in the exhibits.
Address: 207 E Shore Dr #190, The Woodlands, TX 77380, United States.
22. Get Fit at the Zoo Health Club
Don't be deceived by the word "Zoo" in its name, the Zoo Health Club is neither an actual zoo nor a proper animal center. It is rather a gym, which is an incredible place to go for a great workout.
The gym offers an affordable and clean workout venue coupled with a good variety of classes held at different times of the day.
There is also a 24-hour gym membership for $10 against standard monthly prices, which is ideal for those who need an early morning workout before starting the day and those who stay up late at night.
The owners of Zoo Health Club hold the safety and satisfaction of its members in high regard, so if you're not happy with anything that happens, feel free to speak to them about it, and they'll do their best to make it right for you.
Zoo Health Club offers something for every type of fitness goal, and helpful ambassadors are placed at each location to assist you with any questions you may have, from signing up to any area of your body that need special attention.
23. Get Wet at Forest Oasis Waterpark
Are you looking for a family-friendly place in Woodlands? Forest Oasis Waterpark is truly a place to be.
They have a remarkable poolside service, and the food and drinks served here are of the highest quality and at reasonable prices.
You'd be satisfied by the service rendered by their cheerful staff members.
Forest Oasis Waterpark is a fun place for the entire family because there are various activities to entertain people of any age and interest.
You'll also meet friendly faces at every point, simply because most people go here to decompress after a long week of school or work.
Whether you're ready to take on heart-pounding water slides, or you're in the mood to spend a lazy afternoon lounging around by the poolside, Forest Oasis Waterpark has got you covered!
24. Play with Kids in Lakeside Park
Lakeside Park offers the best of everything you can think of about a park. There are two incredible playgrounds (one for the big kids and the other for toddlers), well-kept and beautiful tennis courts, a nice skateboarding park, and a great lake linking the Bear Branch Reservoir.
The tennis courts, basketball courts, and swimming pool offer many opportunities for everyone to come together or just find relaxation time.
Even if you're up for a quick trip to the lake with friends, many spots in the park offer views of the water, having picnic tables nearby where you can grill up hotdogs or burgers while enjoying nature!
Lakeside Park has an amazing trail and much to do and see, making it an incredible place to visit with the family.
Whether you're trekking, skateboarding, kayaking, or just strolling through, Lakeside Park is the ultimate and has to make your list of fun things to do in the Woodlands, TX.
25. Play Sports at Alden Bridge Sports Complex
What about having that your favorite sports and fitness moment while in Woodlands? Alden Bridge Sports Complex is ideal for sports enthusiasts to practice their games.
The complex has beautifully marked out baseball and soccer fields, with lights that ensure the games keep going even when it gets dark outside.
You would also see water fountains at convenient access points around the facility.
Alden Bridge has plenty of restrooms, so if you just love spending hours and hours training at the facility, there is everything needed for you to freshen up after a hard-hitting session.
The Sports Complex has enough space for visitors to safely park their vehicles and enjoy their favorite sports.
26. Strengthen your poo of knowledge at the George and Cynthia Woods Mitchell Library
The Mitchell Library is a pleasant public library because of its wonderful and friendly staff. The facility has unique amenities including free Wi-fi offered to all visitors during their time in the building.
Signing up for a library card is easy and quite convenient whether you are an adult or a child older than five years of age; you don't pay a fee to obtain one.
This establishment has resources, including computer workstations, which visitors can use to search for books through a barcode number pasted outside the volume.
In addition, this library features a separate section that meets the various needs of children who wish to read through stories from more classic literary artists.
The environment is clean and safe; thus, guests can enjoy their time in Mitchell Library.
Visit to read up on works of art created by some of the most celebrated names and entities in literature. It is one of the best things to do in the Woodlands, TX.
The library is open from Monday to Saturday from 9 am.
Address: 8125 Ashlane Way, The Woodlands, TX 77382, United States.
27. Learn Ice Skating at The Ice Rink
Skating on the ice is another lovely thing to do in Woodlands, especially for lovers of sports.
The Ice Rink is in the popular Cynthia Woods Mitchell Pavilion, a multi-purpose event/building center on the northwest side of the venue.
This Ice Rink has a room of 21,000-square-foot with world-class sound and lighting systems that blend nicely to create the perfect environment for ice skating.
This venue is awesome for Ice Rink enthusiasts or professional figure skaters because it is superb in room and activities for everyone to enjoy.
The ice here has plenty of skaters and provides various activities for you to try.
Address: 2005 Lake Robbins Dr, The Woodlands, TX 77381, United States.
28. If you've worked up an appetite – Woodland's restaurants
While you are in town, it is pertinent that you treat your belly fine.
Schilleci's New Orleans Kitchen is one of the shares restaurants on Market Street. It has consistently captured the "Best Restaurant of The Woodlands" title, which speaks volumes about its service.
Another is the Republic Grille in Panther Creek Village in The Woodlands. This restaurant is loved for the fresh, delicious salads and main courses it serves. It is a great option for lunch.
Check out Truluck's on Restaurant Row at Hughes Landing if you need waterfront dining. Though it specializes in seafood, you can also have steak and vegetarian options.
You can enjoy views of the sunset and Lake Woodlands from this restaurant. There is a certain dress code at Truluck, though – no workout or beach clothes, no tank tops, no short shorts, and no flip flops.
For Japanese dishes, head to The Blue Fish, also located at Hughes Landing.
29. Have a refreshing drink at Cellar Twenty Four
Located near the corner of Kuykendahl and Woodlands Parkway, Cellar Twenty-Four is a lovely local wine bar that adds to this list of things to do in The Woodlands, TX.
This locally owned and operated wine bar is an environmentally friendly space that offers an alternative to your usual eateries by giving customers a place to enjoy drinks, conversation, and nibbles while improving their knowledge about wines and wine culture.
They render quality service and the biggest selection of products available in the area. Though they specialize in wines, they also offer a selection of beer and spirit-based drinks.
Cellar Twenty-Four is your neighborhood wine bar with comfy, casual vibes and an unbeatable sample of wines, beers, and other beverages.
Whether you're stopping for a glass of after-work wine or going with your friends for the lively atmosphere and tasty small plates menu, this enchanting place is the perfect spot to relax with friends after work or meet up with like minds throughout the week.
Address: 6700 Woodlands Pkwy, The Woodlands, TX 77382, United States.
30. Explore nature at Montgomery County Preserve
Nestled in the heart of Montgomery County, the Montgomery County Preserve is a preserved park recognized as an ecological oasis.
Here, you can separate yourself from the hectic daily stressors of working life, relax your mind, and absorb some vitamin D in the sun while enjoying a day out hiking one of its many quiet trails that guides visitors deep into nature.
Hiking through the Montgomery County preserve won't take much time, but you are guaranteed unbeatable views.
If you're not up for a road trip, a hike through the preserve might be the perfect option. It has striking views and is a lovely place for anyone seeking serenity.
It is on this note that wraps up this list of things to do in the Woodlands, TX.
Address: 1118 Pruitt Rd, The Woodlands.
31. Rob Fleming Aquatic Center
On a hot summer day, when you want to cool off and chill, visit Rob Fleming Aquatic Center in Woodlands.
Rob Fleming Aquatic Center is an award-winning center found in Creekside park, adjacent to Lake Paloma.
There is a lazy river in which you can take a break just to relax and cool off with an onsite plunge pool.
The center features a water play structure, beach chair seating, swimming lanes, concessions, shade structures, and water slides.
Address: 6535 Creekside Forest Dr., The Woodlands, TX 77389, United States
32. South Regional Library
Originally founded in 1976, South Regional Library's first structure was fully constructed in 1978 before it was raided down in 1992 by arson.
A branch was selected to serve as a temporary location until a new building was fully erected. The South Regional Library's current building was officially opened to the public in 1994, serving over a hundred thousand cardholders.
The South Regional Library is open from Monday to Thursday from 9 am to 9 pm and Friday & Saturday from 9 am to 5 pm.
Address: 2101 Lake Robbins Dr., The Woodlands, TX, United States
33. The Woodlands Resort
The Woodlands Resort is located in the center of a pristine forest that provides a calming environment that serves as food to the soul.
This is where nature and peace are at it's highest level, providing a beautiful serene sanctuary that offers a perfect escape.
There are large suites and rooms that serve as accommodations for modern tourists with unique details in the rooms.
The Woodlands Resort offers rooms with trendy furniture and other necessities to make sure guests have a memorable stay.
Address: 2301 N Millbend Dr, The Woodlands, TX 77380, United States
Explore more cities in Texas, check out our list of things to do in Sugar Land, things to do in Georgetown, and things to do in Marble Falls for a fun time
Plan a Trip to Woodlands
There are several remarkable things to do in the Woodlands, TX, but the above-mentioned 30 things will surely give you unending memories that will last a lifetime.
This city has been offering great entertainment options to its visitors. From sightseeing to dining to shopping and attending concerts, the options are unlimited.
To enjoy these activities, you just have to prepare to make Woodlands your next vacation destination.
Start planning your trip to Woodlands!