In search of the best and fun things to do in Oxford, MS?
After its incorporation in 1837, Oxford, Mississippi passed through almost two centuries of turbulent history but survived. It was razed to the ground by fire during the Civil War and experienced chaos during the Civil Rights Movement.
Oxford Mississippi city is heavily forested and spreads over 267 sq miles in the North Central Hills region of Mississippi.
Writers, painters, and poets from Faulkner to Grisham have described, romanticized, and immortalized the city. The city is known for having the University of Mississippi (one of its most sought-after destinations) and its music and literature.
Oxford has a rich culture, history, beautiful architecture, delicious food, and broad green space. Take a bike to the Holly Springs National Forest to get a feel for the city's spirit or take a stroll around the Town Square.
Let's explore the best things to do in Oxford, Mississippi.
Things to do in Oxford, MS
1. Visit William Faulkner Rowan Oak
One of the top fun things to do in Oxford, MS, is spending some quality time at Rowan Oak.
Located in Oxford, Mississippi, is Rowan Oak, a stately home first built in 1844. Nobel Prize-winning author William Faulkner purchased this building and its surrounding 29 acres in 1930.
Nobel laureate William Faulkner lived in this home for four decades until his death in 1962. The complex sold in 1972 to the University of Mississippi provided that it would serve as a museum and a place where people can learn about Faulkner's work.
Sources closer to Faulkner say that the beauty and secludedness of Rowan Oak was an inspiration to many of his novels and stories.
Open every day, from dawn to dusk, visitors are at-will to freely take a walk through the grounds surrounding Faulkner's home.
A home tour would cost only $5, and there are explanatory materials prepared in multiple languages. Tour hours vary with the season.
2. Worship at College Hill Presbyterian Church
Located a short distance from the University of Mississippi is College Hill Presbyterian Church.
It is a historic Presbyterian chapel built in 1844 and stands as the oldest church building in the Oxford area and the oldest Presbyterian church in North Mississippi.
Also, College Hill is the Civil War-era encampment site for Union troops and the site of author William Faulkner's marriage.
The church has a cemetery where Union soldiers, Confederate troops, and slaves were laid to rest. Visitors are welcomed to worship in the chapel with the local congregation or you can just visit the grounds to its tranquil setting.
Address: 339 Country Road 102.
3. The University of Mississippi Museum
A visit to the
University of Mississippi Museum
is one of the interesting things to do in Oxford. The museum has over 20,000 objects on display, letting people know about various historic and modern interests.
There are collections of Greek and Roman artifacts, American art, and scientific instruments amongst some of its unique features.
You will find several private collections of artwork showcased in the museum, with the UM museum also having a series of rotating exhibits that supplement its permanent attractions.
Do embrace the UM Museum's educational programs and summer camps with your family. Other families also look to these programs to encourage the kids to explore their artistic side.
The University of Mississippi Museum is one of the top Oxford attractions.
Address: University Avenue and 5th Street.
4. Have fun at Lamar Park
Next on our list of top things to do in Oxford, Mississippi is Lamar Park – an outdoor arboretum. Here, visitors come to take a walk along the park's trails, view the built-in gardens, or spend time relaxing near the lake.
Due to its delicate environment, the park's management has placed restrictions from hosting parties or holding large meetings except on approval.
As an extra measure to protect the recently planted flora in Lamar Park, visitors are barred from bringing equipment such as grills, tables, or chairs into the park.
However, you can visit the park with pets as long as they are on a leash.
5. Get to The Town Square
If you want to a place where you can sit and observe people calmly, visit Town Square – the economic and social hub of Oxford MS.
This beautiful small town came alive again in 1837 after it was ruined during the civil war. The Town Square is known as the heart of Oxford Mississippi and is also a favorite destination for food and shopping lovers.
Visitors of Oxford enjoy eating at a good number of restaurants present here. Additionally, the art galleries, specialty shops, museums, and boutiques offer tourists a lot at the historic town square.
Another popular activity amongst visitors is the nightlife at Town Square. It offers an opportunity to meet and interact with the locals.
6. Enjoy a sporty experience at Vaught-Hemingway Stadium
Since it was built in 1915, the Vaught-Hemingway Stadium at the University of Mississippi campus has been an iconic feature of the Ole Miss campus.
There have been several expansions and upgrades at Vaught-Hemingway in recent years. Following the $150 million campaign launch, the stadium has acquired hundreds of new club-level seats and more than 30 luxury suites.
In 2016, a scheduled construction aimed at increasing the stadium's capacity by almost 5,000, and plans have been on the ground to install a plaza and bell tower.
Do not miss this place if you are a sports lover.
Address: All-American Drive and Hill Drive, University, MS 38677
7. Oxford must-visit: The Burns-Belfry Museum
If you want to know more about the African-American people living in Oxford Mississippi, the Burns-Belfry Museum can be the best place to visit.
The museum was established by African-Americans who were freed from slavery. It is a one-stop information center that tells more about them and their history from slavery to civil wars.
The Burns-Belfry Museum is located inside a church building, and houses exhibits that explain their lives. It is open for visitation on Wednesday, Thursday, and Friday from 12 pm to 3 pm and on Sunday, from 1 pm to 4 pm.
Entrance is free, however, donations are accepted. The museum administration encourages group visitors on prior appointments.
8. Interact with locals at Oxford City Farmers' Market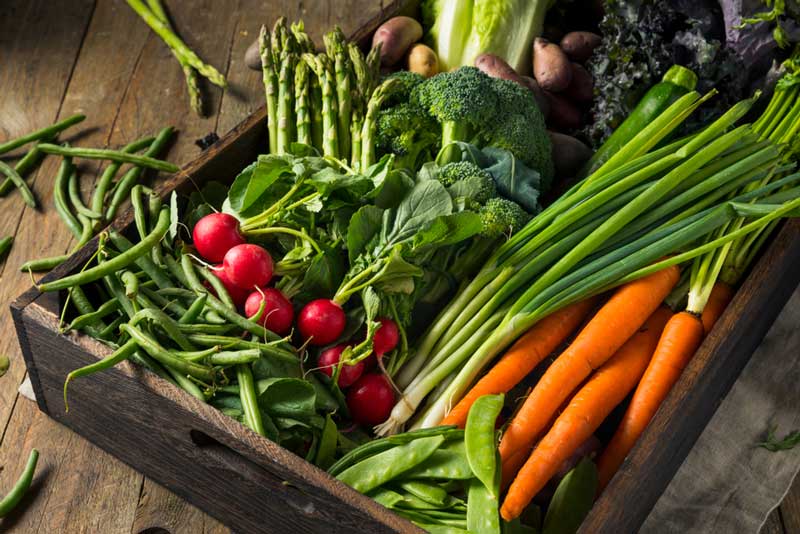 If you search for what to do in Oxford, Mississippi with kids, this is an amazing place to visit.
The Oxford City Farmers' Market, also referred to as the OXCM, serves two purposes: to unite the community and help Oxford residents sell their produce, handicrafts, and homemade.
Though organized by a small group of locals, the market is sponsored by many Oxford businesses and individuals.
Apart from helping market locally-made goods, the OXCM also hosts programs to educate and engage the Oxford populace.
The OXCM holds on the Tuesdays of mid-April to late November, and the venue is the Community Pavilion along University Avenue.
Address: Community Pavilion (Old Armory) on University Ave.
For a fun road trip in Mississippi, do not miss exploring the top attractions and things to do in Tupelo and things to do in Meridian.
9. Enjoy the great outdoors: Holly Springs National Forest
Want to spend some time outdoors? Oxford has many places in and around it that offer astonishing recreational opportunities.
Holly Springs National Forest is a popular outdoor stop nestled amongst the icon pine forests of Northern Mississippi best known for its display of seasonal beauty.
It was established by the United States Forest Service on June 15, 1936, during the tenure of United States Department of Agriculture Chief Forester Ferdinand A. Silcox.
During the Spring, there are dogwoods followed by the grape-scented kudzu and wild magnolia blooming in the Summer, making this location a year-round attraction.
The Holly Springs National Forest is a massive area with rolling hills covered with pine forests, farms, hardwoods, and over 40 lakes. Its healthy booming forest provides a super habitat for wildlife.
There are also nice trails meandering through this landscape. So you can hike, boat, swim, and even camp on this site.
Address: 636 Hwy 178 E, Holly Springs, Mississippi 38635
10. Gertrude C. Ford Center for the Performing Arts
Gertrude C. Ford Center for the Performing Arts is a performing arts center at the University of Mississippi named in honor of Gertrude Ford. A visit is one of the fun things to do in Oxford, MS.
Ford was an accomplished musician and ardent reader, able to speak three languages. Most notable was her love for the performing arts.
The center which bears her name occupies 88,000-square feet. It has two main performance areas and a seating capacity for more than 1,000 people.
Watch a performance at the Gertrude C. Ford Center for the Performing Arts if you wish to have romantic date ideas in Oxford.
Plays, dance productions, and vocal performances regularly take place here. The center also plays host to educational programs focused on youth and teenagers.
Address: 100 University Avenue
11. Pay your respect to the fallen: Confederate Cemetery
Located to the south of the University's Tad Smith Coliseum is a decent walled lawn. It has a single monument erected at the center.
In this field, Confederate soldiers who died after the battle of Shiloh in 1862 were laid to rest.
During the Civil War, the buildings of Ole Miss turned into hospitals for the battle wounded, and the victims were thus buried here.
The cemetery once had individual markers, but they were removed by a groundskeeper who forgot to replace them after mowing.
12. Check out L.Q.C. Lamar House Museum
Built in the late 1860s by Lucius and Virginia Lamar, the
L.Q.C. Lamar House
amongst the best things to do in Oxford, MS.
The house has changed ownership in recent years but remained in the family. The Oxford-Lafayette County Heritage Foundation purchased it in 2004 for $425,000.
Currently, the home is owned by the City of Oxford and contains several exhibits telling about Lucius Lamar's accomplishments as a Supreme Court Justice, Secretary of the Interior, and congressman.
The home also has several exhibits with information related to his personal life. Entrance into the museum is free of charge and they offer guided tours for large groups.
Address: 616 North 14th Street.
13. Go shopping at Neilson's
Situated close to the courthouse, Neilson's is a department store launched in 1839 by William Smith Neilson. This makes it one of the oldest retail outlets in Oxford and the South at large.
Neilson's building is listed on the National Register of Historic Placed. Since its establishment, it is celebrated for its history and for offering the latest fashion trends in home, shoes, cosmetics, clothing, and accessories.
You can check in for items as the store is open from Monday to Saturday between 9 am and 5:30 pm.
Address: 119 Courthouse Square, Oxford, MS 38655, United States
14. Thacker Mountain Rail-Trail
Spanning closer to 3 miles in distance, the Thacker Mountain Rail-Trail is a popular spot for bikers, hikers, and joggers.
Most parts of the trail are flat, but the main trail branches off into a string of steeper, narrower paths often frequented by mountain bikers.
You would be thrilled to know that the trail is often used for exercise by athletes from the University of Mississippi.
Also, several roadways, bike lanes, and sidewalks connect the Thacker Mountain Rail-Trail to a closeby mile-long trail called the Oxford Depot.
Thacker Mountain Rail-Trail should be on your bucket list of top things to do in Oxford for hikers and nature lovers.
15. Visit Ole Miss
The University of Mississippi is one of the institutions that make Oxford what it is today, and a stop here would be a plus to your vacation experience.
National outlets including Architectural Digest regularly name the campus one of the most beautiful in the country, and there is a reason for that.
Founded back in 1848, Ole Miss radiates out from the Lyceum, a Greek Revival masterpiece that has seen troubled seasons.
It served as a hospital during the Civil War and you will see bullet holes dotting its columns. They are reminders of the dreadful violence that started when James Meredith registered as the university's first African-American student in 1962.
Also, the campus sprawls beyond the Lyceum, covering thousands of acres of magnolias, massive pines, and live oaks.
A check-in is worth spending part of a day as you can even bask in the radiance of the park-like setting.
Nebraska has some cool places to explore, here is a list of fun things to do in Kearney, and things to do in Lincoln for a fun exploration
16. Eat great at Big Bad Breakfast
You might or may have never been a breakfast person, but the narrative will probably change after you try what Big Bad Breakfast has to offer.
The restaurant is located in the Mid-Town Shopping Mall and is a little off the beaten path but it is always packed because it is well known.
The eatery adopts an old-fashioned diner-style with unassuming décor and a big counter where you can hang on and observe the action in the kitchen while you keep cozy and comfortable.
No amount would measure the kind of food they serve: thick slices of toast, Original Grit Girl grits, fluffy biscuits, and crispy art southern fried chicken.
The list includes classic southern plates loaded with house-cured Tabasco and Brown Sugar Bacon. If you cannot take in much of this rich food early in the morning, lunchtime would be great.
Address: 719 North Lamar
17. Explore The Shopping Scene
There is more than a fair share of specialty shops and boutiques in Oxford that you can explore for souvenirs and gifts. First on the list is Katherine Beck.
If you want to purchase upscale gifts, stop at this sweet boutique. They provide big business catering to the sorority group at Ole Miss.
It also offers jewelry, home decor items, accessories, Greek items, candles, and more.
And if you are looking for something luxurious, Cicada has got you covered. It is a luxe women's boutique that features many designer labels, including Alexis Bittar, Rebecca Taylor, Vince, Helmut Lang, and more.
You will find carefully curated on-trend fashion pieces covering sunglasses, denim, sweaters & knits, accessories, shoes, and others. The store is open Monday to Saturday (10 am–5:30 pm).
This is one of the fun things to do in Oxford for some shopping experience, do add to your bucket list of places to visit in Oxford, MS.
Katherine Beck: 134 Courthouse Square, Oxford, MS 38655, United States
Cicada: 307 S Lamar Blvd, Oxford, MS 38655, United States
18. Eat good food at Ravine
Nestled in the dense pine and oak forest not far from downtown Oxford is an appealing, rustic log chalet and in it is Ravine – one of the best restaurants you will ever visit.
There are large porches that outdoor seating where you can listen to the birdsongs and fancy the smell of pine needles.
The restaurant has an elegant and sophisticated interior that oozes old southern charm.
Patrons cherish and appreciate the food that comes from celebrated chef Joel Miller's kitchen. He creates his interpretation of southern fare dishes using ingredients from his garden and local farms.
There are scrumptious small plates followed by exquisite creations like duck breast placed on wild rice pancakes and absorbing sweet and sour cherry sauce.
Young chefs can also come down for training from this legendary Culinary Institute of America.
Address: 53 County Road 321
19. Explore Sardis Lake
Located just 45 minutes away from Oxford is Sardis Lake. It is a 98,520-acre reservoir on the Tallahatchie River in Lafayette, Panola, and Marshall counties impounded by Sardis Dam.
A location that will thrill visitors, especially water enthusiasts.
Though not in the city it still makes our list of best things to do in Oxford, Mississippi.
Sardis Lake was originally built as a flood control facility in the 1930s, but it has transformed into an immensely popular tourist spot.
Visitors are allowed to come to have fun and relax by the water. And if want to fish or boat or just absorb the sun with your family, the beach is all yours.
You can also camp in any of their modern campgrounds, picnic, swim, rent a pavilion for a family reunion or pick a spot somewhere on the 98,000 acres space for hunting, fish, bird watching, or trail walking.
Several amenities are located nearby, including playgrounds, boat launching ramps, restrooms, fishing areas, beaches, and picnic shelters.
20. Oxford Treehouse Gallery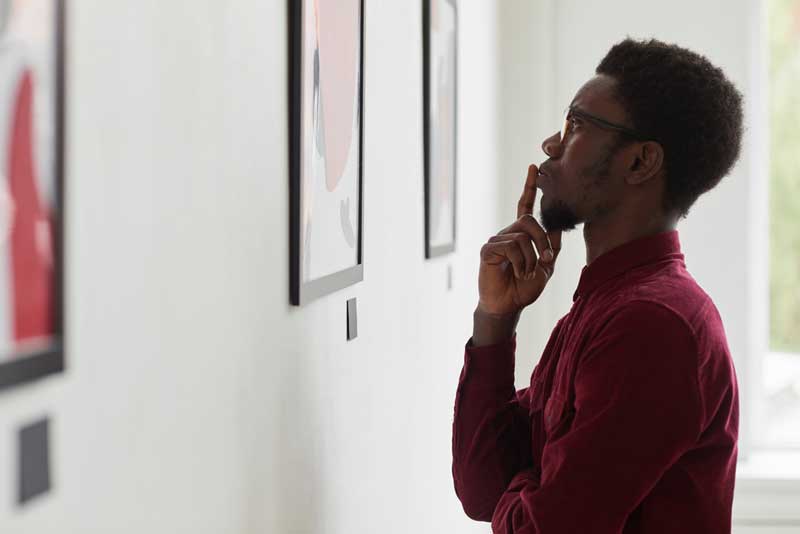 Visiting the Oxford Treehouse Gallery is one of the fun things to do in Oxford, Mississippi. It is a display venue that exhibits the works of local artists.
Not just that, until 2013, this structure was the home and studio of Walter and Vivian Neill. Currently, the Neills has a separate home on the same property while their gallery is open for public access.
Today, the Oxford Treehouse Gallery showcases a collection of jewelry, paintings, metalwork, and ceramic work.
One can use the gallery as a venue for hosting diverse events with its unique space fitting perfectly for workshops, receptions, and parties.
There is also an onsite apartment where a small number of visitors can be accommodated.
Address: 328 Country Road.
21. Spend the day shopping at Square Books
Head to Square Books for everything from rare first editions to bestsellers if you like books.
Located at the Square in Oxford, Mississippi, Square Books is a general independent bookstore established in 1979. It is four stores on five floors in three buildings all giving one hundred feet apart o
At Square Books, you'll find everything from rare first editions to paperback bestsellers. The book store long dealt in collectible and signed books and regularly hosts book signings and other literary events.
Square Books is widely recognized among readers as the axis of William Faulkner's "postage stamp of native soil," and has a strong selection of books on the American South and Southern writers, literary fiction, and a large inventory of various categories.
Square Books has long dealt in collectible and signed books. It is open from Tuesday to Friday between 10:00 am – 5:00 pm, so do well to check for good books.
Address: 115 Courthouse Square, Oxford, MS 38655 USA
22. Proud Larry's
Proud Larry's is a cheeky student bar and Ole Miss students' and professors' hangout that has been around for the last 20 years. It is a large, colorful, loud, and fun place to visit in Oxford.
Residents of the area crave and enjoy the delicious comfort food prepared by Chef Jon Myrick and the lovely music that plays here.
Proud Larry's has always got something happening anytime, any day.
Music artists also come to Proud Larry's on Fridays to introduce their new albums and even on other days. They've got a big bar where unique on-tap beers are served paired with anything else you could want.
Address: 211 S Lamar Blvd
23. Ya Ya's Frozen Yoghurt
\Children certainly love yogurts but not just them, adults enjoy it too. That's why Ya Ya's Frozen Yoghurt wants to show you that you can get what is good without being bored.
Overlooking the street, Ya Ya's is a small shop with only a few chairs under the counter and has over 50 flavors of yogurt. You would be excited to know that there is a special treat every day.
The system is pretty simple: select a cup size, the yogurt flavor, and extra toppings and sauces.
You are also allowed to treat yourself to any combination you think of. Fill your yogurt with nuts, fruits, cheesecake bits, Oreo bits, caramel sauce, cheesecake bits, chocolate sauce, and so much more.
Be careful not to overdo it, otherwise, you run a risk of losing your bragging rights to eating a healthy snack.
Address: 100 Courthouse Square
Are you planning a trip to Mississippi and wondering what to do here? check out our guide on things to do in Southaven, things to do in Vicksburg, and fun things to do in Hattiesburg for a memorable vacation.
Plan your trip to Oxford
Oxford promises you a vacation that you will already remember thanks to its historical spots, wonderful restaurants, amazing parks, awesome museums, lovely stores, engaging galleries, and more.
Map out exciting places for your trip and create a bucket list of things to do in Oxford, MS. Pin this guide as you take on that Oxford exploration.
Do have an awesome vacation!