In search of the best and fun things to do in North Charleston, SC?
North Charleston in South Carolina is a high-spirited and energetic part of the United States. It is South Carolina's third-largest city, having a population of over 110,000 people. North Charleston is also the state's premier location for retail sales.
The city is the sole producer of commercial automobiles and airplanes in the United States. Mercedes and Google companies can be found in the state.
North Charleston is well known for its friendly reception toward visitors. There are many things to do here, including visiting important historical sites, gardens, parks, museums, galleries, and theaters.
Furthermore, the city prides itself as a cultural hotspot in this region. You can witness some of the finest cultural events here.
Are you planning an exploration of North Charleston? Let's explore the best things to do in North Charleston, SC.
Things to Do in North Charleston, SC
1. North Charleston Riverfront Park
If you're wondering what to do in North Charleston, SC, with your family, consider visiting the North Charleston Riverfront Park. It is an ideal place to relax and have a great time with friends and family.
The Park is nestled in the Low country, in an area filled with giant oak trees and historic buildings. There are different restaurants close by in case you get famished. The Wescott Park also houses the Greater Charleston Naval Base Memorial erected to commemorate the many individuals who were of service from the Charleston Navy Base when it was still functional.
If you are not in a hurry, you can take some time to pay respects to the gallant men and women who served the Country.
Address: 1061 Everglades Ave, North Charleston, SC 29405, United States
2. Carolina Ice Palace
Rough winters are characteristic of South Carolina. Yet, it still provides incredible fun and excitement for ice skating, which is enjoyed by residents and tourists who visit.
The Carolina Ice Palace comprises two NHL-sized rinks and a complete servicing pro shop. It also features two concession stands where guests can purchase edible items and watch sports events or shows.
This destination organizes different hockey championships, including the South Atlantic Regional Figure Skating Championships and the USA Hockey "Pee Wee" National tournament.
Famous individuals have visited this rink, including American figure skater Tara Lipinski. These destinations are available for the general public to visit throughout the year. You might even be lucky to see some famous skaters while you go skating on the ice.
Skating in Carolina Ice Palace is one of the fun things to do in North Charleston, SC.
Address: 7665 Northwoods Blvd, North Charleston, SC 29406, United States
3. North Charleston Fire Museum
One of the best things to do in North Charleston, SC, is to explore the features of the North Charleston Fire Museum. It is situated a few minutes from Charleston International Airport.
The Museum was founded in 2007 and built with red brick walls making it a gorgeous sight. The beauty of this place is better when you enter the 20,000 square feet display.
Here, you will learn how firefighting was carried out and how it has transformed over the years. Make sure to get a firsthand experience of this place by checking out the numerous interactive displays showcased here.
The primary attraction to see here is the firefighting vehicles on display right from the 1780s. The Museum also organizes tours displaying several collections and providing advanced firefighting tips.
Also, visitors can watch shows or plays that enlighten and entertain guests about firefighting history and fire safety.
Address: 4975 Centre Pointe Dr, North Charleston, SC 29418, United States
4. Oakbrook Nature Trail
One of the best ways to explore the wildlife and greenery in South Carolina is by strolling through its forests. The Oakbrook Nature Trail close to Springview Lane allows visitors to carry out this activity.
The Oakbrook Nature Trail is a 3,600-foot gravel Trail that spreads through a particular conservation area, providing lots of time to explore and enjoy the breezy and lovely scent of the trees.
You will also be opportune to walk past different wetlands and boardwalks as you tour the area. The Trail is available for visits from dawn to dusk.
Address: Springview Ln, Summerville, SC 29485, United States
5. Friends of the Hunley
If you are searching for a place to see contemporary exhibits, visit the H.L Hunley Museum.
The H.L Hunley was the first ever military submarine built after the USS Housatonic sank. Nevertheless, its first mission was a success until its disappearance; it was discovered again in 1995.
The navy brought this submarine to surface level after it raised money for it. The museum is situated at 1250 Supply Street; it houses different types of submarines and carries out various educational trips.
Visitors will be able to find different types of exhibits they can interact with and collections. You can make reservations for a group tour where you can explore the 75,000-gallon tank of the submarine, the various artifacts here, and others.
Address: 1250 Supply St, North Charleston, SC 29405, United States
6. Firefly Distillery
If you love good liquor, one of the top things to do in North Charleston, SC, is to check out the Firefly Distillery close to Park Circle. It is an ideal place to be if you want to enjoy a taste of how spirits are produced in Charleston.
This distillery holds regular tastings from time to time. If you can make out time to visit, then you should. Their most extensive tasting is carried out in April, where you can enjoy their finest spirits and cocktails.
Visitors can also make reservations for private tastings, and you can as well learn about the various distillation processes involved in producing these spirits. You can also sample whatever choice of spirits you have in mind.
Address:4201 Spruill Ave, North Charleston, SC 29405
7. North Charleston Coliseum & Performing Arts Center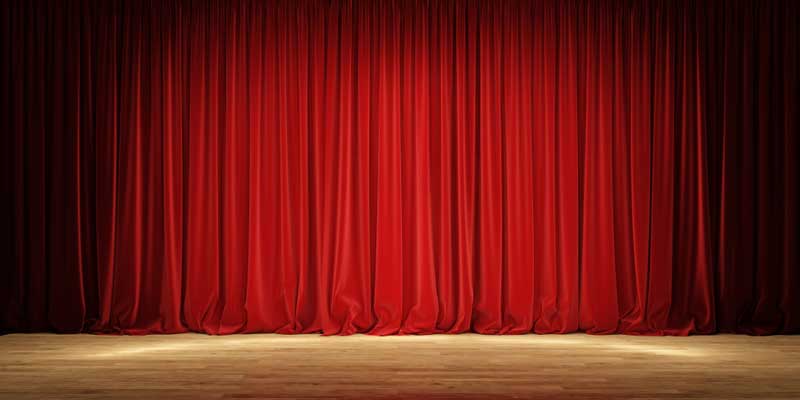 North Charleston Coliseum and Performing Arts Center. It is ideal if you are searching for a place to stay with your family and have lots of fun.
The Arts Center is a primary spot for events and various interesting indoor events organized in the city. It holds musical shows, multiple performances, and other plays, including Annie, Hamilton, Dear Evan Hanse, and Jesus Christ Superstar.
There is something for everyone, even if you're not into plays or performances. This destination has hosted various sporting shows, ranging from basketball to ice hockey; they provide visitors with tons of sports activities to enjoy their visit. The Arts Center is one of the best places to visit in North Charleston, SC.
Address: 5001 Coliseum Dr, North Charleston, SC 29418, United States
8. Sound of Charleston
North Charleston has many beautiful sites, but that is not the only characteristic for which it is known; this town has many diverse and cultural individuals. The Sound of Charleston is an idea of the Circular Congregational Church to organize a concert series.
The location for this event is 150 Meeting Street. Here you will be able to listen to various genres of music relating to the South. The church, on its own, has an incredible history as well.
This church is one of the oldest worshipping congregations, established in 1681 in the South. It also has one of the oldest graveyards in the country.
The church's choir performs gospel and jazz music each night after their service. These shows aim to entertain, educate, and awaken people's spiritual minds through music.
Holiday specialties are carried out each December, and several matinee shows are done in late May and early June during the Piccolo Spoleto festival. So make sure to keep in mind these dates or jot them somewhere to be able to join in the culture and entertainment.
Address: 150 Meeting St, Charleston, SC 29401, United States
Considering an South Carolina road trip, check out our guides on things to do in Pawleys Island, and things to do in Edisto Beach for a memorable trip.
9. Drayton Hall
Check out Drayton Hall to get firsthand information on Southern history. Drayton is situated close to Ashley River. The destination is the ideal setting for a Southern plantation. The Hall, constructed in 1738, is a typical example of Palladian architecture in the country.
The building retains its original aesthetics, so visitors can get a firsthand view of how these buildings were constructed way back and transformed over time.
The Drayton Hall is perched within a fascinating English terrain containing exotic plants and indigenous trees, along with broad oaks cultivated during the 1800s.
This place houses different types of archaeological collections. You can indulge in their guided tours, allowing you to browse through maps, diaries, historical documents, and manuscripts.
Address: 3380 Ashley River Rd, Charleston, SC 29414, United States
10. Wescott Park
Wescott Park is a favorite attraction for locals and tourists. It should be a must-see for anyone wanting to soak up the culture of North Charleston.
Wescott Park was well built and designed in such a manner as to house many fun activities for the locals and visitors to enjoy.
The Park comprises a Ripken training facility and batting cage that allows visitors and locals to have a fun time playing baseball; you can also play if you choose to.
If you are not really into baseball, there are a couple of other things to do that you will surely enjoy. In addition, the Park has a Gym centre and a volleyball court, two playgrounds, and others.
Address: 9006 Dorchester Rd, North Charleston, SC 29420, United States
11. Middleton Place
Middleton Palace is just a short distance from Drayton Hall. The Middleton Palace is another place to check out when you visit.
The whole estate occupies 110 acres, and 65 acres of this property comprises mainly America's oldest gardens. It contains two floral lakes that have the shape of the wings of a butterfly, paved lawns, and flowers.
Middleton Palace was built in such a way as to give you a snippet of what it looked like in the old south. It also features a museum where you can browse various exhibits with detailed information about the people of the Middleton family. You can also check out the Chinese silverware and furniture used by the family.
Middleton Place also has a stableyard where you see and explore the various crafts popular during the 16th century, like carpentry, pottery, textile making, and blacksmithing.
Address: 4300 Ashley River Rd, Charleston, SC 29414, United States
12. Wescott Golf Club
If you are an avid golfer, one of the top things to do in North Charleston, SC, is to check out the Wescott Golf Club. The Golf Club is situated in the low country of North Charleston and is surrounded by beautiful leafy gardens and historic plantations. It has reasonable proximity to beaches in this area.
The Golf Club is nestled in We-Plantation and is the most expansive and diverse golf facility in this area. It has three separate nines and allows visitors to play on three different 18-hole courses.
The Wescott Golf Club provides top-class course conditions, incredible staff, and a resort-style service. It is one of the top-tier public golf facilities on the East Coast. Make sure to visit and enjoy the only 27-hole facility in the Lowcountry.
The courses are occupied by Bermuda grass and are ideal for playing no matter the time of the year you visit.
Address: 5000 Wescott Club Dr, Summerville, SC 29485, United States
13. Frankie's Fun Park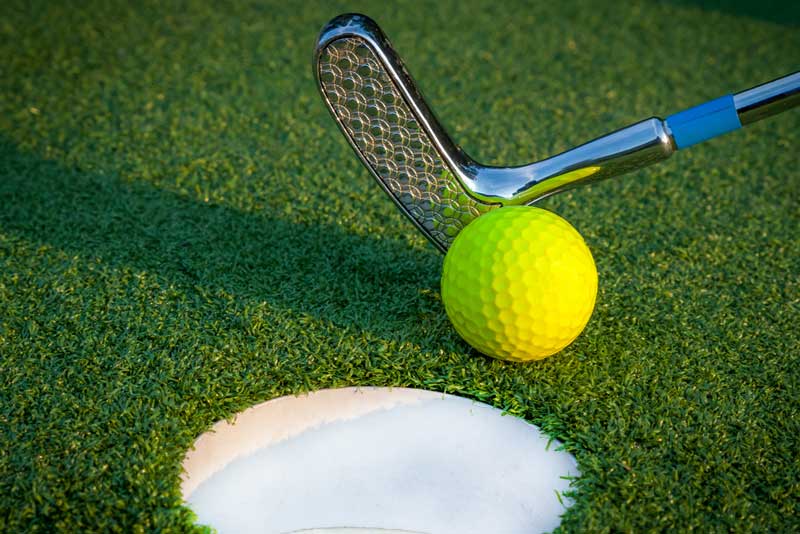 The Frankie Fun Park is available for everyone yearning to have fun during their visit to North Charleston, so make sure to visit when you are around, as it promises to be fun and engaging.
You can check out their Miniature golf courses, an activity suitable for any tourist. The golf course comprises 26 different holes on different landscapes.
You can even try something more engaging by going on challenges with friends. It also has a rock wall for visitors who seek more adventure. You can test your endurance level and strength by going up until you reach the top. There are arcade games to play as well. The Park is one of the best places to visit in North Charleston, SC.
Address: 5000 Ashley Phosphate Rd, North Charleston, SC 29418, United States
14. Whirlin' Waters Adventure Waterpark
Splashing all day in Whirlin' Waters Adventure Waterpark is among the fun things to do in North Charleston, SC. It is ideal to have fun with kids and enjoy many outdoor activities.
The Waterpark occupies a landmass of 15 acres having numerous fun activities for people of all ages and sizes.
The main attraction is the Washout and the two giant water slides with an elevation of 65 feet above. You get your adrenaline pumping as you glide through twists and turns.
The Waterpark even features a splash treehouse for young tourists. These folks will have the opportunity to have a fun time in their spacious and fascinating playground that has various kinds of amenities.
Visitors can also check out their Big Kahuna, a giant wave pool with different heights.
Address: 8888 University Blvd, North Charleston, SC 29406, United States
15. Colonial Dorchester State Historic Site
Dorchester was built in 1697, located beside the Ashley river and close to Summerville Town. The town is situated in a significant area, causing it to have a vibrant economy devoted to shipment and trade.
The place was eventually abandoned at the beginning of the Revolutionary war, and people in this area discarded the site and never returned.
Remnants of what to see in the town are isolated structures that still hold memories of how successful this place was back then. But, unfortunately, all you get to see currently are debris occupying North Charleston's beautiful plantation and greenery.
Currently, visitors can explore this site and see firsthand how archaeologists unraveled the history of this site. You can view remnants of what is here, such as the log pier only visible in low tides.
There are varieties of exhibits and displays here that tells a detailed story of these sites.
Address: 4201 Spruill Ave, North Charleston, SC 29405, United States
Explore this list of things to do in Santee, things to do in Conway, and things to do in Surfside Beach for a memorable South Carolina road trip.
16. City Gallery
If you are an art enthusiast looking for what to do in North Charleston, SC, check out the North City Gallery, where you can see various works of local and foreign artists.
The exhibits to find here are constantly rotating and are changed monthly, so be sure you will get to see something surprising and new when you visit.
Things to see and browse through in this Gallery include photographs, paintings, prints, jewelry, and many other items, which you can purchase to take back home as memorabilia for your trip.
City Gallery is available for visits from Wednesday to Sunday from 12 pm to 5 pm. Admission into the Gallery is free; walk-in visitations are also permitted.
Address: 5001 Coliseum Dr, North Charleston, SC 29418, United States
17. Brew Cellar
You can bring your family and friends to watch football games, explore food trucks, and enjoy beer tasting in Brew Cellar.
They have a beer garden perfect for gatherings. This brew house is located in the central area of Park Circle. The brewery has more than 49 bottles stacked on its shelves.
Brewery Cellar was founded in 2014 by John Judson and Ryan Hentoaim to share their beer geekiness with the entire region. It features ten rotating beers and provides visitors with a great selection of beers. Whether a beer enthusiast or amateur, visit and enjoy a tour around this facility.
Address: 1050 E Montague Ave Suite D, North Charleston, SC 29405, United States
18. Down South Fishing
If you are an avid angler, go fishing on the waters of North Charleston with Down South Fishing,
Down South Fishing provides visitors with boat tours, including sightseeing tours, photography excursions, eco-tours, and even boat cruises.
Night trips are also available if you want to try it out, you will be opportune to see sharks and even dolphins in the area. The area is filled with abundant aquatic life.
The Fishing guide provides you with all the necessary gear to have the best fishing experience.
Address: North Charleston, SC, USA
19. Monkey Joe's
Monkey Joe's offers indoor fun. Visitors will be able to see a massive-sized playground that is made up of a bounce house, obstacle courses, trampoline amenities, and a game area that are ideal for children, both young and older ones.
It also has a reserved space for toddlers who want to be part of the great fun here. Walk-ins are also allowed without appointments, so make sure to visit and have fun in this indoor facility.
Address: 4952 Centre Pointe Dr #116, North Charleston, SC 29418, United States
20. Wannamaker County Park
Wannamaker County Park is a nature-themed park designated for families and a large number of people.
The Wannamaker County Park occupies a land area of 1,014 acres of gorgeous wetlands and woodlands and offers a wide range of activities for visitors.
The Park features waterways that give people opportunities to boat. It also has picnic areas and trails of about two miles. There are also beautiful meadows to see here. It also has a waterways area where visitors can cool off and splash around in the hot weather.
Other amenities in the Park include Sand Valley Court, an eighteen-hole disc golf course, two playgrounds, a sand volleyball court, picnic sites having tables and grills, a park centre with a snack bar, a spacious patio, and restrooms.
Address: 8888 University Blvd, North Charleston, SC 29406, United States
21. Midtown Theater
Another place to visit during your tour in North Charleston is the Midtown Theater. The Theater has been a strong base for entertainment in Charleston since its establishment in 1989.
Due to this, the Theater has carved a name for itself in this region, coupled with its dinner and cabaret theater at the Colony House and Cavallaro restaurants.
Sheri Grace Wenger founded the Theater. It has become a top-class theatre and voluntary arts organization famous for its classic works and a platform for indigenous talents to showcase their talents.
North Charleston is becoming a hotspot for arts and culture in Charleston, and Midtown theatre is waxing greatly in helping showcase locals' talents, educating, and entertaining.
Address:2816 Azalea Dr, located inside the Duvall Catering Bldg., North Charleston, SC 29405-8216, USA
22. Palmetto Carriage Works
What is an ideal way to tour North Charleston? Many answers will probably be by bus, foot or car, which are important ways to get a feel of this city.
But a far, much better option is to go on a horse-driven carriage which gives you the vibes of a real gentleman or a Southern dame.
This family-owned and run business has existed since 1972. The tour encompasses the downtown area of Charleston and then through the many significant homes, churches, gardens, parks, and mansions.
You can also make reservations for a public carriage which will carry you through several areas of the downtown district to provide the very best experience.
If you choose to have something with less crowd, you can book a private charter for you and your family or your partner.
Address: 8 Guignard St, Charleston, SC 29401, United States
23. Free House Brewery
There is more fun in drinking beer with friends than alone, so make sure to visit with friends to enjoy the varieties of beer offered here, ranging from lagers to Ale and hop-forward IPAs.
The most significant thing about the Brewery is that it is eco-friendly; everything used in producing their beers is freshly sourced and free from chemical fertilizers and pesticides.
The Brewery is open for visits from Tuesdays to Thursdays, 2 pm to pm, on Fridays from 2 pm to 9 pm, on Saturdays from 12 pm to 9 pm, and Sundays from 12 pm to 6 pm.
Address: 2895 Pringle St B, North Charleston, SC 29405, United States
Would you like to know some of the best attractions in South Carolina?, here is a tourist guide on things to do in Anderson for a fun time, also check out things to do in Murrells Inlet and things to do in Clemson if you have more time in Oregon.
Plan Your Trip to North Charleston
North Charleston, SC, is filled with natural adornments and remarkable history. If you are searching for a spectacular place for your next vacation, visit this destination.
The city's attractions and people ensure a fun-filled and memorable vacation.
Start planning your trip to North Charleston.