In search of the best and fun things to do in Mcalester, OK?
McAlester is a town in the state of Oklahoma and Pittsburgh county's county seat. It lies 90 miles south of Tulsa and 129 miles southeast of the state capital.
In the 2021 population census, the total number of people in the town was 18,244.
McAlester was initially a settlement known as Bucklucksy, but when the general store was opened and discovered coal in some close areas, it was made into a town.
The town's name was from James Jackson McAlester, a pioneer settler and businessman. He was subsequently appointed the lieutenant governor of Oklahoma.
The coming of coal mining and rail lines assisted in growing the town at a fast pace.
The town is home to the Oklahoma State Penitentiary. It is also home to the workers of the McAlester Army Ammunition Plant. This facility is responsible for producing the bombs used by the US military.
Some of the best places to visit in McAlester, OK, include The Tannehill Museum, the restaurants in the nearby town Krebs, The historic McAlester Scottish Rite Masonic Center, and Park.
Are you planning to explore McAlester? Here are the top things to do in McAlester, OK.
Things to Do in McAlester
1. McAlester's Old Town Historic District
McAlester has two downtown, the present downtown of McAlester and the Old Town.
The old Town Historic District, which was established in 1869, used to be the initial site of the town and the location of McAlester's first post office.
The old town is located north of the present downtown, featuring many antique shops and plenty of history.
As you stroll through the attractive historic site, you will come across the house of the town's founder, JJ McAlester.
You can dash inside the whistle Stop Bristo for a quick lunch if you get hungry during your stroll.
Address: McAlester, Oklahoma, United States
2. McAlester Lake
McAlester Lake is an attraction located on the west of McAlester. The 20 miles of shoreline of this Lake is perfect for exploring.
The Lake has a camping area where you can park your Rv or pitch your tent if you plan to spend the night there and look at the stars or enjoy the night breeze.
The Lake features a pavilion, picnic areas, grills, and restrooms to make your stay there enjoyable.
The Lake also has a shaded fishing area, docks, and a boat ramp. A trip to McAlester lake is undoubtedly one of the best things to do in McAlester, OK.
Address: McAlester, Oklahoma, United States
3. Chadick Park
Among what to do in McAlester, OK, is to have a fun day at Chadick Park with your friends or loved ones.
Chadick Park is a 10-2 acre community park situated along Third Street and Chadick Avenue.
The Park is the perfect location for a barbecue party or a Picnic with your friends and family.
It also has amenities such as a wading pool for children, a large playground, an Oklahoma City Thunder basketball court, four tennis courts, a cornhole and horseshoe put, two covered picnic pavilions, a splash pad, and restrooms.
Since the pool may be too big for the little children, they can stay in the splash pad or spend quality time in the playground.
Aside from the amenities, it has other attractions, such as The War Memorial dedicated to local servicemen who died. In contrast, the 1900s and 2000s American wars and the Coal Miner's Memorial were dedicated to those who died while mining for coal.
Address: 3rd St & E Chadick Ave, McAlester, OK 74501, United States
4. Whispering Meadows Vineyards
If you love wines, why don't you visit Whispering Meadow Vineyards for a wonderful wine-tasting experience?
Whispering Meadow Vineyards presents a wonderful adventure to wine-loving experts. This attraction is relaxing, and you will feel right at home here.
The boutique-styled winery lies in the center of Downtown McAlester. The winery is situated in a building that used to house a jewelry store, constructed in 1901.
Whispering Meadows Vineyard has an extensive collection of wines flavor ranging from smoky, flowery, fruity, and spicy flavors.
While touring the shop, you can take back a bottle of wine that you fancy or purchase a souvenir from their gift shop.
The winery also presents gourmet food items, cheese, and home decorations. It also permits group tours.
Other types of wine available at this winery are dry Italian Barolo, the Muscato, and sweet red.
Address: 34 E Choctaw Ave, McAlester, OK 74501, United States
5. Garrard Ardeneum
This tourist attraction was established in 1990 by Allece Locke Garrard. The Garrard Ardeneum is a mixture of a museum with historical artifacts and an arboretum.
When you visit this museum, you will have the opportunity to see McAlester's history through the lens of the vast collection of artifacts.
A trip to this museum gives you a glimpse of the town's history with its expansive collection of historical artifacts.
Don't be shy to come dressed in gorgeous clothes so you can take stunning pictures using the attraction as a backdrop.
Garrard Ardeneum is an attraction worthy of visiting, so make sure you add it to your list of the best places to visit in McAlester, OK.
Address: 501 N 5th St, McAlester, OK 74502, United States
6. Bierkraft
Bierkraft is a small local brewery and tap room located at McAlester, specializing in traditional European beer.
At this local brewery, everyone is included, and there's a drink for everyone ranging from wines to ales to stouts. There are also food options like sausage, cheese platter, and freshly made pretzels.
You can also go on a free tour of the site if you are interested in knowing how Bierkraft makes its small-batch craft beer.
This award-winning brewery is unlike any other kind of brewery. For children not up to the age of drinking beer, they are homemade beverages without alcohol that will be ideal for them, such as lemonade and root beer. They are even outdoor games that will interest them as well.
Bierkraft Brewery is undoubtedly an interesting attraction to visit during your stay in McAlester ok, so make sure you visit the brewery.
Address: 925 E Washington Ave, McAlester, OK 74501, United States
7. Tannehill Museum
One of the top things to do in McAlester, OK, is to learn about the town. Tannehill Museum features a vast collection of artifacts, including 100-year-old firearms, items from the Oklahoma State penitentiary, and a doll collection belonging to Mrs. Tannehill.
While at the Museum, you can look at the antique tools that belong to the founder of McAlester, prison contraband items dating back hundreds of years ago, and the Civil War documents.
The Museum houses the incredible history of this charming town and has retained these histories to show to people.
Before you make arrangements to visit Tannehill Museum, endeavor to first make an appointment with the Museum to avoid disappointment.
Address: McAlester, Oklahoma, United States
8. Route 69 Roller Dome
Ice skating is one of the fun things to do in McAlester, OK. Pay a visit to Route 69 Roller Dome for a splendid skating session.
The facilities at this attraction have free WiFi, a loudspeaker, a top-notch security system, DJ lighting, and lockers.
There is also a snack bar where you can buy pizza, soft drinks, and pizza.
Aside from skating, Route 69 Roller Dome can also be used as a venue for private parties during the week.
If you have never skated before, you don't have to worry because the staff will help prepare you and you can rent a skate mate as well.
The attraction also rents out gear, so you don't have to bring yours.
Address: 1209 S George Nigh Expy, McAlester, OK 74501, United States
Planning to explore Oklahoma? Here is a list of things to do in Pawhuska and things to do in Muskogee for a memorable vacation.
9. Downtown McAlester
Among the best things to do in McAlester, OK, is to explore Downtown McAlester. Downtown McAlester is situated along E Choctaw Avenue.
You can shop for unique items to celebrate your trip to McAlester or get these unique items for a friend or family member.
You can also relax at a coffee shop while admiring the town's noise and rowdiness, and there's nothing wrong with having a quick bite at the restaurants close by.
You can attend events like the annual Christmas parade if you are vacationing in McAlester during the holiday season.
This destination also offers an excellent opportunity to interact with the town's locals.
Address: 119 E Choctaw Ave Ste 104 McAlester, OK 74501
10. Lovera's Italian Market
If you are craving an Italian meal while vacationing in McAlester, you don't have to go to Italy to get your craving fixed. A trip to Lovera's Italian Market will do the trick.
Lovera's Italian Market was established in 1946. It is located in a nearby town, Krebs, seven minutes away from McAlester.
The food store is an alluring food store that sells real Italian food and items imported from Italy, and the cheese and sausage handmade by the market.
Not only will you get to eat authentic Italian food when you are here, but you can also make your special Italian meals with the experience when you go home.
The restaurant is established in a sandstone building that was but in 1919. It has a red, white, and green canopy.
Lovera Italian Market presents curd cheese, marinated vegetables, spices, sausages, meat, and several types of cheese.
Address: 95 NW 6th St, Krebs, OK 74554, United States
11. Main Street Junction
Why don't you shop at Main Street Junction for some stunning antique collections?
It is one of the coolest antique shops that you will come across in this town.
The small shop features more than 35 various vendors who put their items to be sold to people.
When you visit these shops, you will certainly find the right items to fill your shelf and decorate your home.
The shop is home to items such as colorfully painted ceramic jars, decorative crosses, and charming Knick-knacks.
You can even find decorative wall pieces and rustic mirrors at this shop.
The shop is warm and has a friendly environment. The shop owners will be willing to help you find the right gift when you drop by.
Address: 2645 N Main St, McAlester, OK 74501, United States
12. Great Balls of Fire Entertainment Center
Visit The Great Balls Of Fire Entertainment Center for some family time or alone.
The 35,000 sq. ft facility features offer some of the fun things to do in McAlester, OK. The Center has a full-service bowling pro shop, a 9-hole mini golf course, and a 16-lane bowling center.
Your kids can have a field day by playing the various video games available at the centre or climbing the rock climbing wall.
If you get hungry and want somewhere nice to get a meal or lodge, you can go to Happy days Hotel & Angel's Diner, situated in the center.
So don't hesitate to have the most fun with your loved ones at this attraction.
Address: 3003 Elk Rd, McAlester, OK 74501, United States
13. Country Aire Estates Winery
Country Aire Estate winery is another Winery you can visit if you love wines.
The winery has an awesome collection of wines ideal for outdoor enjoyment.
Country Aire Estate Winery can also be used as a group gathering or date night venue. So if you plan on going on a date with your partner while vacationing in McAlester, you can make an appointment.
The shop also features locally made cheese, unique items for sale, and different types of artisan food. Wines can only be bought in the winery.
Additionally, the winery features ample outdoor space and covered spots to enjoy the wine.
Address: 22 Country Aire Ave, McAlester, OK 74501, United States
14. McAlester Scottish Rite Masonic Center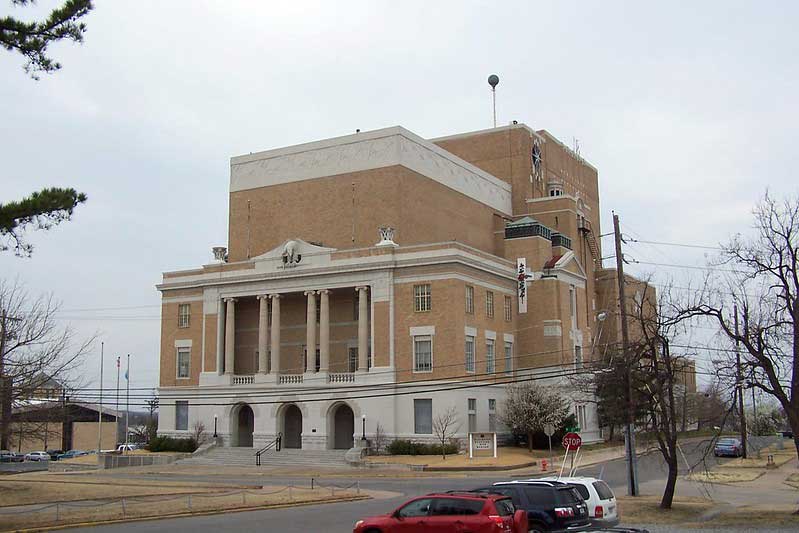 You can't be in McAlester without visiting the McAlester Scottish Rite Masonic Center. This attraction was previously known as the "Million Dollar Temple."
The McAlester Scottish Rite Masonic Center was built in 1907 by the Scottish Masons. Furthermore, it Is said to be the oldest Masonic Temple in the city; it is also listed on the National Register of Historic Places.
The building features a white stone and buff brick material, acclaimed to be the most stunning Scottish Rite building in the US. The building has a complicated design, and you will undoubtedly be floored when you see it.
Behind the stage, visitors can see some paintings by Tim Moses. They can also see the original wardrobe from the film "The Ten commandments."
The Museum, which began im full effect in 1955, is home to the relics of men who were involved in the starting point of the temple. The aprons and swords of the members are also held in this museum.
Address: 305 N 2nd St, McAlester, OK 74501, United States
15. Annual Italian Festival in McAlester
One of the best things to do in McAlester, OK, is to participate in the Annual Italian Festival in McAlester.
The first time the festival took place was in 1971, organized by a man, Bill Prichard. It is now one of the biggest festivals that has been held for years.
This festival is held annually to celebrate the town's rich history of Italians.
While at the festival, you can sample the different Italian meals, participate in the spaghetti eating competition, shop for special items at the fine art and craft booths and enjoy the live entertainment.
The Annual Italian Festival lasts two days and is held during the weekend of the second week of May.
You can also use this opportunity to interact with the locals when you attend the Annual Italian Festival.
Address: McAlester, Oklahoma, United States
Oklahoma holds some top US attractions and activities, check out the top things to do in Edmond, and fun things to do in Stillwater for a memorable exploration.
16. Connally Park
Connelly is a 6.4- acre community and neighboring park that lies at Electric Avenue and Strong Boulevard.
The Park features the only skateboard park in the town. Also, it features restrooms, covered pavilions, a basketball court, a baseball field, a playground, a gazebo, parking spaces, grills, electricity, and water.
Connally Park also features a plague commemorating a German prisoner-of-war camp that was present in this area when the Second World War was going on.
Address: 1301 E Electric Ave, McAlester, OK 74501, United States
17. Choctaw Casino-McAlester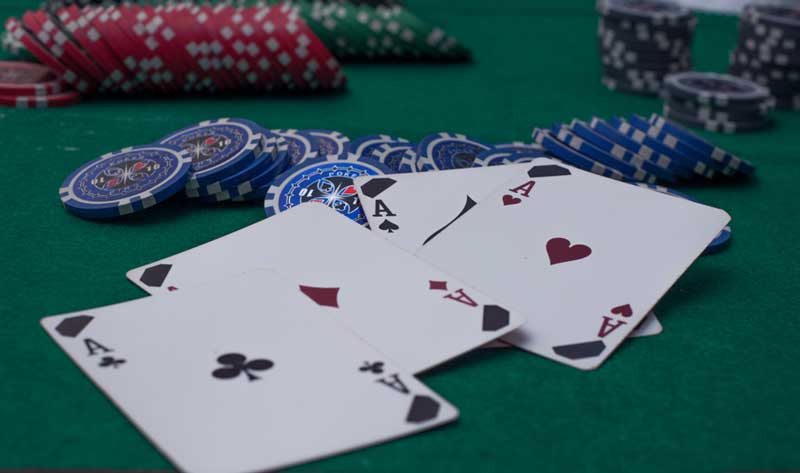 Are you looking for a place to play a round or two of gambling? Then, why don't you visit Choctaw Casino? It's one of the best in McAlester.
Choctaw Casino- McAlester features a full selection of table games, favorite slots, excellent dining, and a fantastic time.
Choctaw Casino- McAlester also offers perfect service and animated entertainment that you will enjoy.
You can get a quick bite or eat some snacks if you get hungry.
If you like live music, there will be live music performances from different artists, so don't think twice about spending some time at Choctaw Casino- McAlester.
Address: 1638 S George Nigh Expy, McAlester, OK 74501, United States
18. Krebs Heritage Museum
Located 7 minutes from McAlester in Kreb is one of the attractions worth visiting.
Krebs Heritage Museum was established to protect Krebs's history and teach the town's present and future generations.
Kreb Heritage Museum displays a vast array of artifacts that shows the history of Native Americans and Italian Immigrants, as well as the history of coal mining in Oklahoma.
It features exhibits of a vast collection of military equipment, a unique collection of brass band instruments, and early coal mining tools.
The museum also features more than 30 collections of local family histories.
When you visit this small but charming museum, you will also have the opportunity to learn more about the Choctaw history.
Address: 85 S Main St, Krebs, OK 74554, United States
19. Hampton Inn & Suites McAlester
Hampton Inn & Suites McAlester is a budget-friendly modern hotel located 2.7 miles away from the McAlester Scottish Rite Masonic Center and 3 miles away from Choctaw Casino.
Not only is the hotel cheap and pocket friendly, but it is also close to some of the tourist attractions, so if you are looking for where to stay during your trip, you should consider this place.
The hotel offers coffeemakers, Flat-screen Tbs, full and lap desks, free WiFi, Custom- designed beds, pull-out sofas, and microwaves.
It also has a hot tub, an indoor pool, an exercise room, and a sauna.
The hotel provides free hot breakfasts for its customers and parking. Additionally, it has a meeting room and a business center.
Address: 711 S George Nigh Expy, McAlester, OK 74501, United States
20. Peter Place Restaurant
Peter Place Restaurant is an Italian restaurant located at Krebs, a nearby town 7 minutes away from McAlester.
The restaurant was established in 1925 and is a popular spot among tourists.
Only a few things have changed in the restaurant after four generations. The location is still the same, and they still use the original traditional recipes it is known for.
This restaurant also has a brewery where they make their famous Choc Beer, impacting the number of tourists that patronize them.
Their Choc Beer is also made with the same recipe four generations have used.
You can eat delicious Italian meals like chicken parmesan, spaghetti, and meatballs at Peter's Place Restaurant.
Address: 120 S West 8th St, Krebs, OK 74554, United States
21. Urban Wineworks
Urban Winewoeks is situated in the center of Downtown McAlester. This tourist attraction doesn't only serve wine but is also known for its meal.
It offers a great experience if you're looking for what to do in McAlester, OK, with your significant other.
This 10-year-old professional chef at Urban Wineworks focused on seasonal wine country meals. Every wine label at this place has a meal that goes with it.
If you want to enjoy a glass of wine or bring wine to a dinner or other things that have to do with wine, Urban Winework is one of the wineries in McAlester that you can count on.
The atmosphere at the winery is relaxing, and the outdoor seat is also a great choice to enjoy a glass or two or relish the cool evening breeze.
Furthermore, the winery also has a gift shop where you can buy wine-themed goods.
Address: 115 E Choctaw Ave, McAlester, OK 74501, United States
22. Captain Johns Seafood & Cajun Grill
If you love seafood, how about a visit to Captain Johns Seafood & Cajun Grill?
This destination is a seafood restaurant in McAlester that focuses on seafood, event catering, catering, and Cajun food.
The restaurant has a rustic ambiance that you will no doubt enjoy. The restaurant offers excellent food and outstanding services.
Some of the food served in the restaurant include catfish etouffee, cornbread, fried shrimp, and fresh hot rolls and butter.
The restaurant aims to provide the best quality experience to its customers by improving its services.
The staff are friendly and well mannered and will provide the necessary assistance that you may need.
Address: 1216 S George Nigh Expy D, McAlester, OK 74501, United States
23. Common Roots
Common Roots was opened in October 2014. It is a unique shop that sells clothes and other items in the town.
The shop has various t-shirts with different designs that respect Oklahoma State. Although Common Root began as a t-shirt company, it houses other items like chocolate, makeup, gifts, and clothing.
Whether shopping for personal reasons or your loved ones, you will no doubt find something to fall in love with.
Common Roots also offers more than 39 flavors of ice-cold glass bottles of soda and other sweet treats you can enjoy while shopping.
Common Root is also filled with novelty mugs, bath products, body products, candies, and home decorations.
Address: 111 E Choctaw Ave, McAlester, OK 74501, United States
24. Speedline Entertainment Family Fun Park
Have fun at Speedline Entertainment Family Fun Park. This destination located at McAlester is one of the great options for family fun activities and entertainment. The destination is also pocket friendly.
Speedline Entertainment Family Fun Park features a six-automatic batting cage for softball and football and a 25,000 sq. Ft hole Mini golf course.
The golf course is home to a large rock waterfall with rivers, fountains, and ponds. The features make the area an excellent relaxing spot for everybody.
If you want a thrilling activity like ball hitting, The Iron Mike automatic pitching machine is suitable for such activity.
This destination is also the perfect venue for parties and other celebratory events.
Address: 1617 S George Nigh Expy, McAlester, OK 74501, United States
Want more of Oklahoma? check out our tourist guide on things to do in Oklahoma City, and things to do in Ardmore for a great time in Oklahoma.
Plan Your Trip to McAlester
McAlester is a charming, quaint Oklahoma town. Although the town is peaceful, it is home to some exciting tourist destinations.
This article is a guide to find the perfect places and activities for you and your travel companions.
Start planning your trip to McAlester.