Corsicana is a city located in the heart of the rolling hills of northern Texas, in Navarro County, United States.
The city, which is also the county seat of Navarro County, had a population of approximately 23,770 after the 2010 census.
Jose Antonio Navarro named the city after the Mediterranean island of Corsica in 1848 because it was his father's motherland.
Corsicana is the location of the first oil discovery west of the Mississippi. This discovery made Corsicana the first Texas oil boom town and one of the state's affluent cities.
Corsicana is home to incredible attractions, including lovely stores, museums, breweries, historic sites, lakes, eateries, and more.
You can never go wrong in a city like Corsicana; there are numerous varieties of activities from which visitors can make a choice.
Let's explore the top things to do in Corsicana, TX.
Things to do in Corsicana
1. Vist Pioneer Village
Are you thinking of what to do in this city? Add a visit to
Pioneer Villag
e to your list of top things to do in Corsicana, TX.
Pioneer Village takes you back to the early days in Navarro County and Corsicana town, consisting of an information library focused on the region.
The District features ancient buildings in a park, including general stores, homes, trading posts, blacksmith stores, slave sections, and more dating back to the mid & late 1800s.
You will also find the statue of Lefty Frizzell, a famous American musician whose singing style is deemed legendary and will not be forgotten.
Stop by the Lefty Frizzell museum, which promotes country singers in Texas during the era. The museum also houses boots and costumes owned by Lefty, designed by Nudies Western Tailor.
Address: 912 W. Park Ave., Corsicana, TX 75110, United States
2. Pearce Museum at Navarro College
If you have a keen interest in the history of the Civil War, add a visit to Pearce Museum to your list of best things to do in Corsicana., TX.
Pearce Museum houses the sad letters written by Joshua Chamberlain, a Colonel from the battlefield of Antietam.
Through the historic collections displayed in the museum, you will get insights into the sacrifices made by the Americans, which might be unknown to you.
There are two different exhibition regions in the museum. One is the Civil War Gallery showcasing numerous collections that offer viewers a well-detailed description of the Civil War, clashes, calculating the issues, leaders, and more.
The other exhibition region is the Western Art Gallery displaying artworks illustrating the countless factors of the ancient and modern Western clashes of the Cowboys, the pioneers, and the Red Indians.
Address: 3100 W. Collin St., Corsicana, TX 75110, United States
3. Petroleum Park
Petroleum Park is the beginning of the Oil industry in Texas. This Park is where the state discovered the first oil in 1894.
During the water drilling process, the oil was detected, which led to the commercial production of oil in the state.
The city of Corsicana was producing eight hundred thousand barrels of oil yearly from the 1900s after more than six hundred active wells were built.
Petroleum Park consists of memorabilia and exhibits from the period of the first discovery of oil in the area.
You will find exhibits like the oil field cannon used to create a hole below the Cypress tanks to remove the oil in a pit within the tank.
Address: 416 S 12th St, Corsicana, TX 75110, United States
4. Cumbie Aviation Museum
Cumbie Aviation Museum, named in honor of an aviation pioneer, Gleen Cumbie, is an excellent place for those who want to learn about the Corsicana Municipal Airport's aviation history.
There are only two rooms in the museum, which include the U.S.A.A.F Cadet Memorial Plaza and a hangar consisting of interpretive exhibits.
These exhibits are related to the region's military and aviation histories, such as periodicals, new & old uniforms, aircraft engines, and more.
Cumbie Aviation Museum features manuals and a monument that commemorates the lives of airmen who fought for the country during World War II.
Address: 9000 Navarro Rd. Corsicana, TX 75109, United States
5. Corsicana Garden
At the top of your list of best things to do in Corsicana, TX, add dining at Corsicana Garden.
Corsicana Garden, a locally owned restaurant in the middle of the city, is a popular food spot known for serving mouthwatering Asian cuisine that will surely tickle your tastebuds.
The restaurant serves the best lo mein and chow mein, dumplings, noodles, and rice in the community, which makes it unique from other Asian restaurants.
The restaurant's extensive menu features kung pao chicken, Mongolian beef, egg rolls, and more, prepared daily onsite to ensure they are served fresh and tasty.
Corsicana Garden is open all week except on Saturday and Sunday from 11 am-8 pm; make sure you stop by with family and friends.
Address: 111 Northwood Blvd, Corsicana, TX 75110, United States
6. Oakwood Cemetery
Oakwood Cemetery is a historical site that has existed since the 1800s and usually attracts numerous visitors.
The gravesites are diverse, and the fact that it is the resting place for over five hundred lives lost during the Civil War is one of the main highlights of the Cemetery.
This Cemetery has lots of historical importance as well as unique architectural features, including fountains that will make you hold your breath.
Oakwood Cemetery offers a comforting and peaceful atmosphere, making it a perfect place for reflection and meditation.
The Cemetery is open every day from 7 am-7 pm. Pay respects to the city's fallen heroes in Oakwood Cemetery.
Address: 700 N 15th Street Corsicana, TX 75110, United States
7. The Corsicana Opry and Event Center
Are you looking for a place that offers you an incredible entertainment experience? Add a visit to the Corsicana Opry and Event Center to your list of fun things to do in Corsicana, TX.
The Corsicana Opry and Event Center is housed in an ancient brick red building constructed in 1905.
This entertainment center occupies a facility of precisely 23,000 square feet, including the first floor and balcony, plus a 7,000 square feet event space in the basement.
The Center is a venue for murder mystery dinners, dance presentations, shows, and others. Tours of the facility are also available.
Address: 215 East 5th Ave, Corsicana, TX 75110, United States
8. Watkins Wildlife Trophy Room
Watkins Wildlife Trophy Room, featuring an enormous collection of animals from different parts of the world, is located at the Watkins Construction Company's headquarters.
The great Trophy Room consists of more than four hundred animals discovered by Carmack Watkins from the period when he was posted to Munich, Germany, just before the end of WWII.
From then on, he continued his search, which led to a massive increase in the collection featuring wildlife specimens of the black diamond (pachyderm), a big bear, and many more.
The Watkins Wildlife Trophy Room is open from Monday to Friday from 8 am to 5 pm. You may get the opportunity to meet and interact with Mr. Watkins as he tells you the fascinating tales behind the exhibits.
Address: Watkins Construction Co., 3229 S. 15th St., Corsicana, TX 75110, United States
For a fun road trip in Arizona, do not miss exploring our checklist of things to do in Palestine, things to do in Grand Prairie, and things to do in Marble Falls.
9. Guaranteed Guide Service
Guaranteed Guide Service officially started on Lake Whitney in 1977 with only one fishing boat and has continuously grown and enlarged.
The Service now offers wider fishing opportunities with four boats on Lake Whitney and the Richland Chambers Reservoir.
Their tremendous increase and growth are allotted to their fishing skills and their incredible show of hospitality.
Guaranteed Guide Service offers visitors a fantastic fishing experience on the beautiful waters through their full-day and half-day fishing tours.
Address: Corsicana, TX 75110, United States
10. Angelita Vineyard & Winery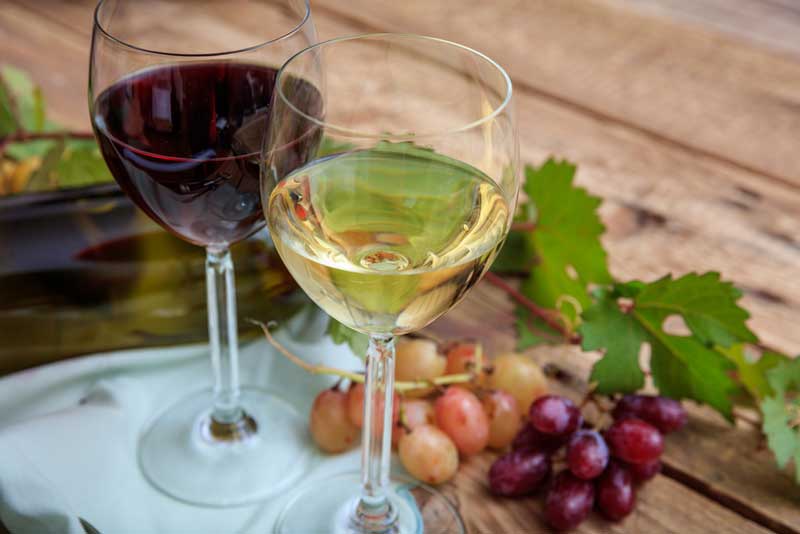 Angelita Vineyard & Winery is a reputable winery in Corsicana which has earned the status of a trustworthy Vineyard & Winery.
The Winery serves you nothing but a delicious wine either by the glass, flight, or a bottle after you must have selected your preferred Angelita Vineyard wine.
Relax in the wine tasting room and take a sip of the wines produced directly from their vineyards while also listening to cool jams.
Angelita Vineyard & Winery offers a wide array of appetizers, including a cheese plate offering varieties of delicious cheeses.
There is an outdoor patio overlooking their Blanc Du Bois vines where you can comfortably sit and enjoy the drinks and wines.
You can check out their calendar for their harvest celebrations, music events, and holiday special, which are held at the vineyard.
Address: 254 Shady Creek Lane, Angus, Corsicana, TX 75109, United States
11. The Warehouse Living Arts Center
The Warehouse Living Arts Center is one of the most significant attractions in Corsicana, which has become a landmark in the city.
The Warehouse Living Arts Center is an outstanding theatre owned by the community, showcasing their culture's captivating history through different mediums such as the English stage, Broadway, las vegas, and television.
The Warehouse officially began in 1971 with a team and performers of only twenty persons in the Navarro College's Arena Theatre.
The Center has played a vital role in promoting North Texas's theatrical education, culture, and entertainment.
Address: 119 West 6th Ave, Corsicana, TX 75110, United States
12. Capehart Communications Collection
For amateurs and professionals in the telecommunications industry, add a visit to Capehart Communications Collection to your checklist of top things to do in Corsicana, TX.
The Capehart Communications Collection is an enormous exhibition of telephones and all communications equipment from different eras from the Victorian age until now.
This location is home to various medical manuscripts, including posters, magazines, and records, plus other tools and treasures used during the evolution of communication.
You also get to learn about the involvement of Western Electric, a prominent electrical company, in the evolution of the telecommunications industry.
The Capehart Communications Collection started in 1984 and is currently known as the largest independently operated museum of its kind in the United States.
Tours of the museum are available only by appointment, offering an opportunity to see all the gadgets produced throughout the years by Western Electric Company.
Address: 409 S. Ninth St., Corsicana, TX 75110-6502, United States
13. Collin Street Bakery
Collin Street Bakery is a family-owned and operated bakery in Corsicana offering patrons delicious treats.
Since 1896, this Bakery has been the base of the famous DeLixe Fruitcake. The Bakery offers a variety of fresh salads, sandwiches, and soup.
Make sure you try out some of their large collection of pastries, cakes, pies, and homemade pies. Collin Street Bakery staff are welcoming and down-to-earth, known for offering excellent services.
Address: 401 W 7th Ave, Corsicana, TX 75110, United States
14. Navarro Mills Lake
Navarro Mills Lake is a hidden gem in the Fort Worth District and a beautiful place to stop and spend some quiet time.
Navarro Mills Lake, located in the middle of the rolling hills just between Corsicana and Hillsboro, is widely enclosed by ancient oak and pecan trees.
This place is a perfect gateway from the crowd since it's not usually crowded, and you can spend quality time with your loved ones.
Navarro Mills Lake is the headquarters of crappie in the state, attracting fishermen from different parts of the country.
The Lake offers several outdoor activities such as camping, boating, fishing, hunting, hiking, and other fun activities.
You will find breathtaking native flowers, especially during spring, spread throughout the lake area, including paintbrushes and bluebonnets.
Address: 1225 FM 667, Purdon, TX 76679, United States
15. The Golden Chick
Have you ever heard the intriguing story of the Golden Chick? If not, add a visit to the Golden Chick to your list of top things to do in Corsicana, TX.
It all began in the 1960s in central Texas when a former worker at a chicken franchise brought an excellent idea of operating a franchise system.
This idea led to creating a delectable chicken prepared using a special marinade along with the batter.
The Golden Chick later spread out with exactly thirty-nine restaurants before an investment group purchased it and increased the numbers to over one hundred and fifty.
Inarguably, the Golden Chick is acclaimed as the destination for the most delicious fried chicken in the region.
Address: 901 West 7th Ave, Corsicana, TX 75110, United States
For more fun in Texas, check out our guides on things to do in Brenham, things to do in Lubbock and things to do in Conroe
Plan Your Trip to Corsicana
You haven't visited all the amazing cities if you haven't been to Corsicana. The city is a true definition of a tourist destination.
Corsicana offers you everything you need and more to have an exciting experience, either alone or with loved ones.
There are numerous options on what to do and where you visit. Whenever you visit the city, get ready to see all the amazing places without leaving any stone unturned.