Are you planning a trip to Mandeville? Would you like to know the best and fun things to do in Mandeville, LA?
The city of Mandeville lies in St. Tammany Parish, Louisiana, United States. It is located on Lake Pontchartrain's northern shore. The city is one of the oldest and yet still fascinating cities in the state.
Mandeville had a population of 13,139 in 2021. There is a lot of incredible stuff to do here that will surely pique your interest, no matter your budget and how long you intend to stay.
Mandeville was established in 1834 by the Marigny de Mandeville family of New Orleans. The city became a famous summer destination for visitors and affluent people.
The longest bridge in the world, known as The Causeway, during the 1950s was a linkage between Mandeville and Lake Pontchartrain's southern coast.
Mandeville is made up of exciting attractions and a wonderful forested neighborhood. On the outskirts of Mandeville is the Fontainebleau State Park, which features cottages and campgrounds for nature lovers. Furthermore, Mandeville is also connected to the Tammany Trace, a biking trail of about 31 miles used by cyclists.
Here are the best things to do in Mandeville, LA, for a fun time.
Things to Do in Mandeville, LA
1. Fontainebleau State Park
Fontainebleau State Park is situated in the northern part of Lake Pontchartrain, providing guests with many outdoor recreational activities.
During the 1800s, the State Park was used as a sugar farm, with a mill known as the Bayou Cane and Bayou Castine surrounding it. The destination provides people with unique kayaking and canoeing experience.
It has a visitor center that showcases the plantation history in this region and also a water playground area for children that is open seasonally.
Other side attractions in the Park are the 27 miles of trail for horseback riding, hiking, and mountain biking. This Park is one of the best places to visit in Mandeville, LA.
Address: 62883 LA-1089, Mandeville, LA 70448, United States
2. Planet Beach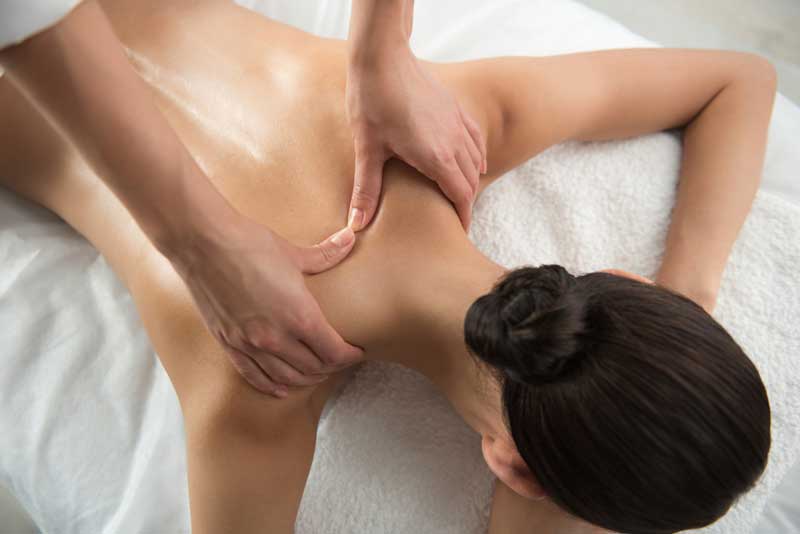 After long hours of touring the city of Mandeville, you will need a place to treat your body to great comfort and relaxation. One of the ideal places to visit is Planet Beach.
Planet Beach strives to be a top-class local store that provides services for its patrons so they feel better and relaxed.
Planet Beach also provides its clients with top-notch products and automated machines that assist you in your fitness, wellness, and fitness goals.
Planet Beach has everything you need to stay fit and healthy. So make sure to visit and be part of this fast-growing automated spa shop as you get treated to top-class spa treatments and other spa options.
Address: 1680 LA-59, Mandeville, LA 70448, United States
3. Mandeville Trailhead
Mandeville Trailhead is close to the Tammany Trace Headquarters and is situated at a distance of 4.38 miles South.
The city purchased an entire land area to construct a Cultural Interpretive Center close to the trail. These facilities are nestled at the park theatre and picnic spots.
At the renovated railway station, you will be able to see a recently installed splash fountain sprinkler system, which makes this place even more exciting for youths.
Amidst the varieties of outdoor recreational activities open for visitors all through the year are a Friday night concert that is free to attend and Saturday Morning Market.
Address: 675 Lafitte St, Mandeville, LA 70448, United States
4. Kids Konnection Playground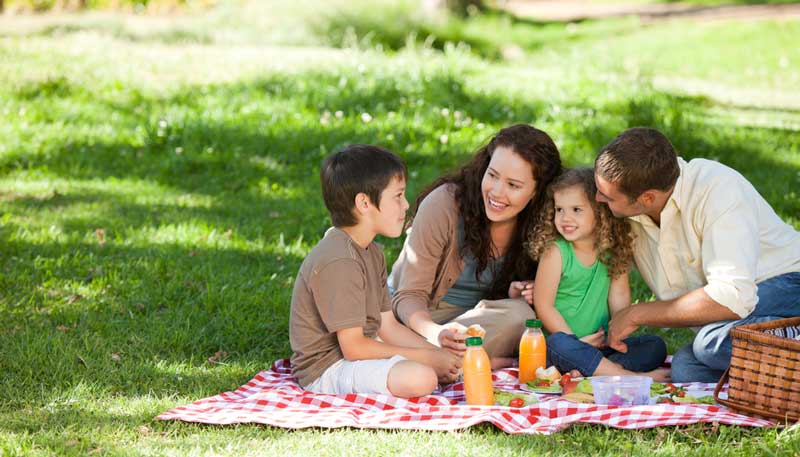 Kids Konnection Playground is ideal for bringing your kids with or without special needs. Make sure to include a visit to this Playground on your list of fun things to do in Mandeville, LA.
Ensure to visit the first two weekends in December to enjoy the Holiday of Lights and Christmas season with this place.
The highlights of the Kids Konnection Playground include drinking fountains, restrooms, parking areas, picnic tables, and more.
The Playground does not support celebrations or private occasions in its pavilion. The place is for everyone to use, especially for picnics.
You might want to know that they offer one picnic table for every family.
Address: 21410 Koop Dr, Mandeville, LA 70471, United States
5. Children's Museum of St. Tammany
The Children's Museum of St. Tammany is devoted to creating an environment that supports play and creativity development and allows learning to be fun.
The Children's Museum of St. Tammany is available for visits from Tuesday to Friday, 10 am to 2 pm, and on Saturday and Sunday from 10 am to 4 pm.
Admittance into the Museum requires a token of $8 for adults. Visitors who intend to be part of this destination tour can do so. Children's Museum of St. Tammany provides many activities and exhibits for families and children of different ages ranging from newly born to kids up to ten.
Address: 21404 Koop Dr, Mandeville, LA 70471, United States
6. Tammany Trace
One of the best things to do in Mandeville, LA, is to check out this 31-mile lengthy track that attracts bikers, inline skaters, and skaters from different parts of the country.
You can check out this track from anywhere in Mandeville. The Tammany Trace is a bike and hike trail that stretches from the downtown area of Covington to Abita Springs, Mandeville, and Lacombe and finishes in Slidell.
It is an ideal place to be if you love biking or hiking.
Address: St. Tammany Parish, Mandeville, United States
7. Seven Sisters Live Oak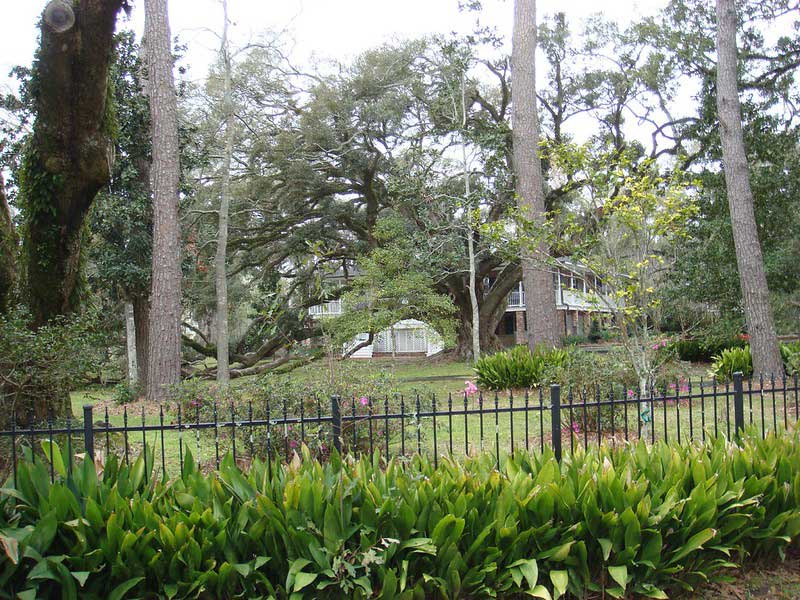 Nestled in Mandeville is The Seven Sisters Live Oak, the most enormous Southern live oak in Louisiana.
This tree was called the "Doby's Seven Sisters" by the Live Oak Society No. 200 as it is situated on the property of a family member of the Doby's, and Mrs. Doby was part of the Seven Sisters.
It was renamed the "Seven Sisters Oak" and officially earned a spot as a 697th member of the Live Oak Society. The Seven Sisters Oak currently holds the ranks as the president of the Live Oak Society.
In 2016 the entire perimeter of the Seven Sisters Oak measured 39.6 feet (12.08m), the height of the Live Oak was 54 ft (17.4m), and the tree limb was over 153 feet in 2018.
Following current estimates, the tree is about 500 to 1,500 years old. This tree is one of the best places to visit in Mandeville, LA.
Address: Mandeville, LA, United States
8. Lola's Art Experience
If you are a lover of animals, then make sure to visit to get an artistic feel of Lola's Art Experience. Be part of the idea of two sisters who are friends with animals.
The Lola's Art Experience comes with an energetic, aesthetic look and features murals drawn by an artist from this region.
They are devoted to offering their clients plenty of opportunities to showcase their creative side from a broad range of bisque, glass, and much other fantastic stuff to carry out their painting workshops and special celebrations.
This destination organizes workshops on watercolor, glass painting, and pottery for everyone. It is also in partnership with other establishments to organize special events. Please drop by during your tour if you want a unique art experience.
Address: 2637 Florida St, Mandeville, LA 70448, United States
For a fun time in Louisiana, here is a guide on fun things to do in Ruston, and things to do in Slidell for a memorable vacation
9. Louisiana Northshore, St. Tammany Parish
Another significant destination in Mandeville is the Northshore of Louisiana. It is a popular spot for people living in New Orleans and visitors who would love to enjoy outdoor activities.
Visitors can enjoy great dishes from their restaurants, attend festivals, outdoor activities, free concerts, a busy set scene area, and top-class attractions while touring the city.
The Visitor Center is the headquarters of the St. Tammany Parish Tourist and Convention Commission just north of Interstate 12.
It features a shaded boardwalk where visitors can relax after many hours of sightseeing and have fun around the area.
You can have an exciting trip on Northshore Louisiana using their top-class visitor's guide to get a deep knowledge of what to expect when you visit, the background of store owners and local chefs, and mind-blowing scenes when you are out on the lake, the trails, restaurants, and music concerts.
The Louisiana Northshore's Visitor Center is a well-built facility constructed in and within local swamp vegetation, providing guests with 80,000 acres of green space and beautiful rivers.
Address: 68099 LA-59, Mandeville, LA 70471, United States
10. Mandeville Trailhead and Cultural Interpretive Center
You can engage your kids in something somewhat different than swimming in a massive pool of water if you are a bit scared. The Mandeville Trailhead and Culture Interpretive Center water feature offer a thrilling experience you can't afford to miss.
It has a mini fountain that shoots water at a great height so your kids can play around and get themselves wet. It is entirely safe; moreover, you will be there to supervise them.
The Mandeville Trailhead and Culture Interpretive Center offer, at no cost, free educational programs, entertainment, and cooked food, making this place a wonderland.
There are exhibits to find here, including dioramas, short films, and touch screens.
Address:675 Lafitte St, Mandeville, LA 70448, United States
11. Delaune Sailing Charters
Do you have an idea that you can have a unique sailing experience during your tour in Mandeville?
Then it might interest you to know that you can make reservations all through the week for six persons at Delaune Sailing Charters. Going on this tour is one of the fun things to do in Mandeville, LA.
Captain Rick Delaune will take you on a guided tour on Lake Pontchartrain with just you and five of your family members or friends on a 2.5-hour sailing tour for Sunset or Midday Sail.
There are many rooms to chill and enjoy yourselves to the beautiful sceneries surrounding you while on board their 42-foot-long Windward Passage yacht, more like a Hunter Passage yacht.
The stainless steel tubing on-site helps tourists to access the cockpit and aft area safely. It is shaded by a parasol that is above the Bimini top. You can come with snacks and beverages if you want to. The Delaune Sailing Charters also offers sailing courses and has a full cake sailing curriculum.
Address: 1298 Madison St, Mandeville, LA 70448, United States
12. Lang Creole House Museum
If you are a historian, check out the Jean Baptiste Lang House Museum in Old Mandeville, it is a typical example of an antebellum House constructed by affluent people during the mid-1800s in the Anglo-Creole style.
Belgian tobacco dealer and architect Jean Baptiste Lang 1850 constructed the house. The house features Tongue and groove flooring, faux bois wood finishes, tenon detailing diagonal beams and mortise, and other architectural highlights.
It also has a cellar, stables, quarters for enslaved people, and a cistern. Many of these highlights represent how affluent this man was. The Mandeville Historical Association currently manages the home and provides free guided excursions.
Address: 605 Carroll St, Mandeville, LA 70448, United States
13. Dew Drop Jazz & Social Hall
If you are a lover of good music, one of the top things to do in Mandeville, LA, is to check out the
Dew Drop Jazz and Social Hall
. Big names such as Kid Ory and Bunk Johnso have graced this ragtime venue.
Also, another vocalist who has performed here is Louis Louis Armstrong. The Dew Drop Jazz & Social Hall offers guests delectable cocktails and their famous delicious soul food dish.
Make sure to come ready in your gorgeous dresses and dancing shoes and have a great fun time that this place has installed for you and everyone you want to go with.
Address: 430 Lamarque St, Mandeville, LA 70448, United States
14. Northlake Nature Center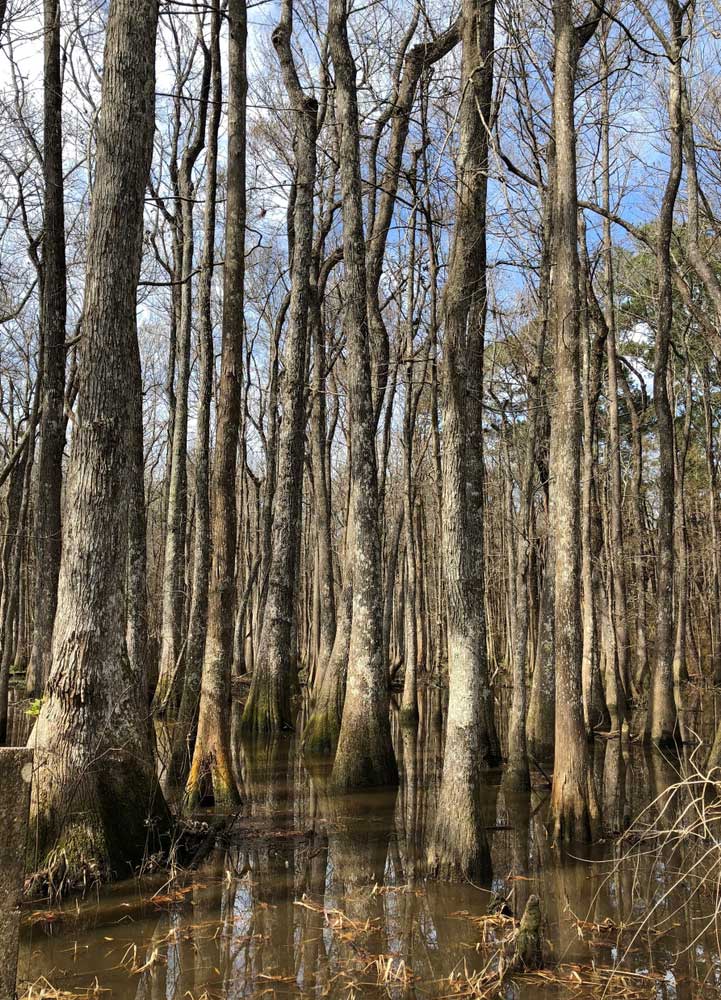 The Northlake Nature Center is a nature park with a land area of 400 acres. It is at Bayou Castine, consisting of a broad number of habitats such as old cypress, Harwood woods, and pine swamps.
To ensure the maintenance, research, and safe conditions of the natural habitats in Southeastern Louisiana, the Northlake Nature Center features a boardwalk that cuts across various areas of the forest and bayou. It also carries out nature-rented activities and educational programs firsthand for kids.
The Center hosts the Great Louisiana Birdfest every year as the abode of various species of birds. Make sure to visit if you are a bird lover.
Address: 23135 U.S. Hwy 190, Mandeville, LA 70448, United States
15. Paintball Command
Are you wondering what to do in Mandeville, LA, for adult fun? Pay a visit to Paintball Command. It is a full-service paintball setting and pro shop located on a landmass of 40 acres in Mandeville and has been functioning since 2001.
The Paintball Command provides visitors with several playgrounds, three miles of pathways and scenario fields, bridges, numerous story bunkers, a bridge, crossings, and others.
Their pro shop has everything you need to make your paintball experience exciting. Speedball championships are held here for amateur players and newbies.
This destination is also a venue for local competitions for expert players, with attractive prizes to be won.
Address: 1680 LA-59, Mandeville, LA 70448, United States
Planning to explore Louisiana? here is a list of things to do in Slidell, things to do in Lake Charles, and fun things to do in Bossier City for a memorable vacation.
16. Chafunkta Brewing Company
If you are a lover of good beer, one of the top things to do in Mandeville, LA, is to check out the Chafunkta Brewing Company. This brewhouse makes local homemade beers and brews.
It is a family-owned mini brewery that uses unique, locally sourced ingredients to produce beers. Chafunkta Brewing is located on Skybrook Road and provides locals and guests with various locally crafted beers such as American cream ale, Irish red, Porter, and American IPA.
The brewery's name was derived from Choctaw, a word used to describe a specific type of species of the oak tree that initially surrounded the Tchefuncte River banks.
Apart from the brewery tours to experience here, this place offers dog-friendly activities on Sundays. The owners of the brewery by name Josh and Jamie Erickson, provide guests with bike tours and dog-friendly activities on Saturdays.
Address: 69123 Sky Brook Rd, Mandeville, LA 70471, United States
17. Bistro Byronz
The Bistro Byronz is where people and families of different kinds come together to interact or do business.
It comprises a Louisiana restaurant and a local eatery where people can come in the morning to relax, discuss important issues and eat to their satisfaction at an affordable price.
The restaurant uses its best recipes to prepare dishes ranging from complete food menus to regular bistro lunch options. The many folks who visit stick to their restaurant mantra and principle of "Homemade are good."
It would be best if you had a taste of their homemade fried potato chip, Big Byronz sandwich, Byronz Chef salad, Crab soup, and Corn.
Address: 1901 U.S. Hwy 190, Mandeville, LA 70448, United States
18. Painting with a Twist
Going out to spend the night with friends and colleagues while creating an art piece is an ideal way to enjoy the evening.
Painting with a Twist will help you through the painting process of the art piece you are trying to create as you enjoy a glass of beverage.
Every process you need to learn to achieve any painting of your choice will be shown to you by a local artist. Make sure to bring your colleagues and friends to be part of the fun.
When you are done painting, you will be glad you visited as not only have you learned something new, but you can also leave with whatever piece you make here. You can hold any special event here, including private parties, bachelorette parties, evening dates, etc.
Address: 2121 N Causeway Blvd, Mandeville, LA 70471, United States
19. Barley Oak
Barley Oak has more than one hundred types of locally crafted beers that are in demand both in the local and international markets.
Besides being just a two-storied famed beer house, this destination also has a restaurant close to Lake Pontchartrain. You can check out its broad selection of sumptuous dishes and snacks that make a great combo and a great selection of beverages.
It features a comfortable environment that gives you a more relaxing vibe, with seats close to the fireplace, an outside patio, and a stocked bar.
Make sure to get a drink and move over to the balcony to enjoy panoramic vistas of the lake, a scintillating spot for romantic evenings with your partner. The Barley Oak, during the weekend, organizes happy hours from 3 pm to 6:30 pm.
Address: 2101 Lakeshore Dr, Mandeville, LA 70448, United States
20. 30 by Ninety
Check out the 30 by Ninety if you are looking for what to do in Mandeville, LA, for a lovely date with your significant other. The theatre was founded in 2013 and had since been providing top-class theatrical entertainment on the Northshore.
It is a non-profit establishment located in Mandeville, Louisiana. It is chiefly devoted to offering theatrical services to the people of Mandeville.
Their objective is to educate, inspire and entertain guests by showcasing classic theatrical performances. There are different ways the community can be part of 30 by Ninety, as volunteers are always needed to set up the shows.
The theatre also offers public auditions for each of its film productions. In addition, it is in partnership with close eateries, companies, and others.
Address: 880 Lafayette St, Mandeville, LA 70448, United States
21. Mar Villa Guest House
If you are searching for a place to stay a day or two or just the night to continue your touring experience the next day in Mandeville, Louisiana, check in at Mar Villa Guest House.
It features healthy air-conditioned rooms with free Wi-fi to give you a relaxing and comfortable stay during your trip to Mandeville.
It also has a parking space which comes at no cost. The restaurants around Mar Villa Guest House are LaLou if you want to have breakfast and Lake House for dinner; they are all close to the guest house.
My favorite thing about this guest house is that it is close to popular attractions in Mandeville, like the Seven Sister Live Oak, a popular marker in this region.
Address: 2013 Claiborne St, Mandeville, LA 70448, United States
22. Mandeville Trailhead Community Market
Another exciting attraction to check out in the city is the Mandeville Trailhead Community Market. It features a broad selection of foods for people to purchase.
You can also visit this open market to purchase crafted items like chairs, outdoor decorations, and handbags.
It is also a perfect place to run elbows with residents of this area. It's indeed a lovely destination to be, especially as a visitor.
Address: 675 Lafitte St, Mandeville, LA 70448, United States
23. Canoe & Kayak Eco Swamp Tours
One of the best ways to enjoy your trip to Mandeville is to go with the Canoe and Kayak Eco Swamp Tours to explore the swamps and bayous of Louisiana is an experience that shouldn't be missed.
The boat guide company is situated on the Mandeville, Louisiana border and has earned a spot as the number one boat tour guide for tourists.
The tour is educational and adventurous for anyone. Also, it entails outdoor canoeing, hiking the swamps, and other unique activities to be part of throughout the day. So make sure not to miss out on this attraction, as it promises lots of fun and excitement.
Address: 24401 US Highway 190, Lacombe, LA 70445, United States
Louisiana presents breathtaking attractions and activities, explore some of its fun cities, here are guides on things to do in Covington, Lafayette, and Monroe.
Plan Your Trip to Mandeville
There are lots of exciting things to do in Mandeville that you sure will be glad you planned out your holiday trip to be here. Mandeville is simply the right place to be if you plan to have something unique and extraordinary.
A great time awaits you in the beautiful city of Mandeville!