In search of the Best & fun things to do in Joplin, MO? this city sure has some cool attractions and activities to give you a fun time.
Perched in the northwestern part of the U.S. of A's beautiful state of Missouri, Joplin or the City of Joplin is a lovely picturesque town.
This small charming town is located in the counties of Jasper and Newton. Joplin is located at the beginning of the historic and scenic Route 66 It is a popular tourist attraction among travelers because of its breathtakingly impressive natural beauty and rich history and culture.
Joplin has fascinating museums, splendid parks, charming antique malls, a fantastic waterfall, and so much more.
The food scene in this city is incredible as well. All the restaurants and cafes serve delectable American food. Joplin has tonnes to explore and do. Here are some of the best places to see and things to do in Joplin, MO.
Things to Do in Joplin
1. Visit Grand Falls
The Grand falls is situated in Shoal Creek, The waterfall to be found here in Missouri is one of the biggest continual flowing waterfalls. The Grand falls is a famous attraction to find in the region.
The waterfall offers outstanding views of the picturesque surroundings. No matter what time of the year or season you intend to visit, you'll find the waterfall flowing because of the creek that never runs out of water.
The place also features private swimming pools where friends and families can have a nice time together and still enjoy the view of the waterfall.
Don't forget to bring along your camera to capture the outstanding beauty of the waterfall and some great pictures to post on your installed account.
It is advisable not to put on strong shoes as the land is bumpy. The Grand falls is a sure place to visit when you're in Joplin and should be on your checklist of fun things to do in J0plin.
Address: 5685 Riverside Dr, Joplin, MO 64804,
2. Bonnie and Clyde's Joplin Garage Apartment Hideout
The Garage and Apartment hideout was home to two notorious criminals, Bonnie and Clyde. The romantic couples were known for engaging in robbery operations and various killings in the region.
You can visit the apartment to have a firsthand view of how the hideout looks like and why they chose this particular house as a hideout to carry out their nefarious activities.
The apartment is currently used as an Airbnb, you can live in the apartment Bonnie and Clyde once stayed in. You can have some photos too outside the house to post on your Instagram account.
The long line of the history of these two has been preserved, so tourists come and see for themselves how they lived their lives.
Address: 299 W 34th St #201, Joplin, MO 64804,
3. Satisfy Your Sweet Tooth At Candy House Gourmet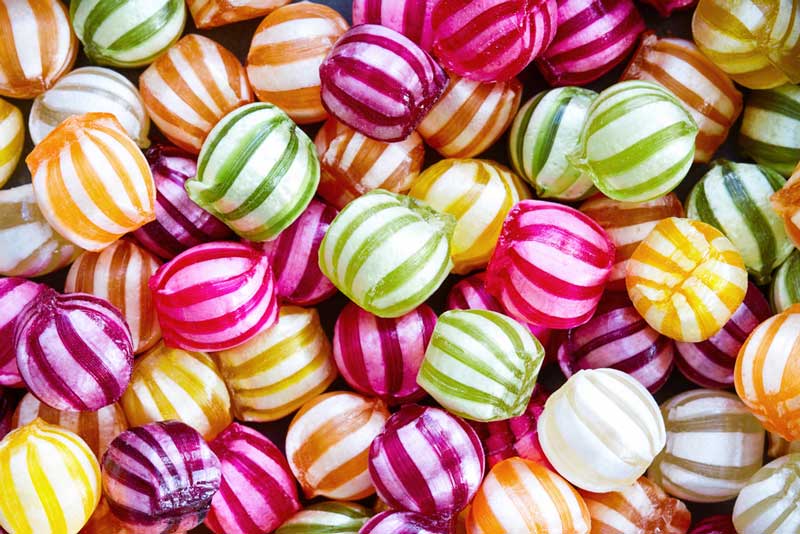 The Candy House Gourmet is situated in the downtown region of Joplin and is more of a candy factory. The place has been the number one spot for locals and visitors to enjoy tasty candy. It was established in 1970.
The Shop has a vast array of desserts to choose from that'll satisfy your cravings for tasty sweets.
The Candy House is popularly known for its chocolates, gourmet creams, caramels, chocolate truffles, fudges, jellies, and other delicious items.
Seasonal desserts are also available in the Candy house. In the fall season, they have different types of sweets prepared from seasons and fresh apples available for people. In Spring time, they offer recently made strawberries immersed in chocolate.
You can buy as many delicious sweets as possible, and there are many varieties to choose from. You can bring along the kids too to have some fun.
Address: 510 Kentucky Ave, Joplin, MO 64801
4. Sweet Caroline's, Joplin, Missouri
Sweet Caroline is situated in Joplin Main Street in a lovely Historic Gryphon Building. Locals and tourists always come here for some ice creams and sweet coffee.
There are over 32 samples of different ice cream flavors to choose from, and they also have desserts, high ceilings, large pillars, keto cupcakes, gourmet chocolates, truffles, turtles, and caramel, and many more.
Their ice cream is homemade, perfectly prepared, and hand-dipped, the coffee is tasty and completely flavored, the aroma is everywhere in the restaurant as you enter.
If you love delicious sweet coffee, Caroline's place should be on your checklist of fun things to do in Joplin, MO.
Address:1027 S Main St, Joplin, MO 64801
5. Stop By The Route 66 Mural Park
The Route 66 Mural Park was established in 2013 and is a public park situated in Joplin, Missouri. It focuses and plays a vital role in preserving the historical information of Missouri
To begin your tour escapade, you can start by visiting Route 66 Mural Park and enjoy the picturesque route. Inside the park, you'll find two large, wonderfully tiled murals decorated by Jon white and Chris Auckerman.
The Route 66 Mural Park also features a red mock 1964 Corvette where many visitors sit in to have a great photo opportunity.
There's also another mural situated near the convergence between Main and 7th Street that spreads through the south side of the famous green hardware store Peale brothers.
A visit here is worth it and filled with lots of excitement. You should consider adding this place to your checklist of fun things to do in Joplin, MO.
Address: 629-621 S Main St, Joplin, MO 64801,
6. George Washington Carver National Monument
The park was opened in 1943 in the close by Newton County. George Washington Carver National Monument is a park near a 219-acre farm where George Washington Carver was born and nurtured.
George Washington Carver was an iconic world inventor, scientist, chemist, educator, botanist, and agronomist
The national monument was the first ever to be built in honor of an African American man and dedicated to a non-resident.
The park houses the Sculptures of the George Washington Carver. The monument also features nature trails, a discovery lab, and nature trails. The museum shows the history and life of George Washington Carver via displays and exhibits
Visitors are allowed to hike on the nature trails even as they get knowledgeable about the history of his life. The environment is lovely and serene.
There's a whole lot of inspiration to draw from the life and activities of George Washington Carver as you visit and should be a must-see during your visit.
Address: 5646 Carver Rd, Diamond, MO 64840
7. Stay At Drury Inn & Suites
You can have a good time at Drury Inn & Suites as it is an ideal place to stay as you venture in your touring escapade. The restaurant is situated in the heart of all the outstanding eateries and restaurants in this area.
The hotel is furry-friendly and allows you to be with your kitty or dog. All the amenities to find are at their best to make your stay in town worthwhile and enjoyable.
The place features workout rooms, an outdoor pool, room service, breakfast buffet, business center, and lots more.
Drury Inn & Suites also thrills visitors to beautiful entertainment from 5:30 pm to 7pm and serves drinks at snacks courtesy of the hotel, and their staff is nice and lovely too.
Address: 3601 S Rangeline Rd, Joplin, MO 64804
8. Buy Lovely Souvenirs From Rangeline Antique Mall
The RangeLine Antique Mall is an outstanding affluent flea market where you can shop for various types of Vintage items. The mall accommodates several shops, and they all sell different old-fashioned antique accessories.
There's a whole lot of stuff to choose from, such as dishes, furniture, vintage toys, glassware, jewelry, tools, baskets, and lots more.
There are so many varieties of antiques to make your selection, and the antiques are stacked properly to find whatever item they have in mind for purchase. It is an idyllic place to buy a souvenir or memento for loved ones, friends, and family.
If you're an Antique enthusiast, the Rangeline antique mall is a sure place to be, and you should consider adding it to your bucket list of best things to do in Joplin, MO.
Address: 3421 N Rangeline Rd, Joplin, MO 64801
Planning a Montana road trip? do not miss our guide on the best and fun things to do in Montana for a fun trip.
9. Visit Spiva Center for the Arts
The Spiva Center for the Arts was established in 1974 in Joplin and has been thrilling locals and visitors to unique visual arts experiences.
You might be wondering how the art gallery got its name? It derived its name from a man called George A. Spiva, who was a local art philanthropist, lover, and businessman.
The artworks to find here are gorgeous and outstanding. The Spiva art center organizes art classes for people interested in the world of art, and these classes are to make participants knowledgeable about art
The gallery features rotating exhibits of local artists as they keep changing direction. They are beautiful to behold. There is a gift shop in the art center where visitors can purchase artworks and handcrafted items.
Address: 222 W 3rd St, Joplin, MO 64801
10. Dine At The Red Onion Café
The Red Onion Cafe is situated in the Downtown area of Joplin. The Cafe is a beautiful eatery that specializes in treating visitors to delicious foods and outstanding service.
The Café's building is a quirky one with a rustic setting and vintage decor. The cozy and rustic atmosphere of the cafe makes it an ideal place to relax and enjoy delicious meals.
The menu to find here is filled with Midwestern dishes and also American foods. The Red Onion Café is popular for its steaks and salads.
The steaks are juicy and are cut and prepared in-house, and their delicious salads are freshly cut in the mornings. You can also try out their pasta and fresh onion soup.
After a great meal, you can still go for delicious desserts like their limoncello mascarpone cake and tasty lime pie
Address: 203 E 4th St, Joplin, MO 64801
11. Wildcat Glades Conservation & Audubon Center
The Wildcat Glades Conservation & Audubon Center is situated at the convergence of Silver and Shoal Creeks, and it is a conservation center and equally an e-learning facility.
It focuses on promoting the affluent biodiversity of the Spring River river basin and Chert glade ecosystem.
Visitors are allowed to go hiking in the area on the partially paved trail beside Shoal Creek. It features a large number of fauna and flora with lots of amazing views and picturesque terrain.
The Wildcat Center also features a live aquarium where tourists can view fishes, turtles, and many other aquatic creatures firsthand. There are benches in various locations of the park where you can sit and enjoy the splendid views.
This is a nice place to visit and take nice pictures to post on your Instagram account and should top your list of things to do in Joplin, MO.
Address: 201 Riviera Dr, Joplin, MO 64804
12. Cunningham Park
The oldest park in Joplin is Cunningham Park, but in 2011 it met a heavy disaster as it got destroyed by a tornado 2011.
The park was brought to life again by a group of volunteers, and is in full swing now and back to its operations. It has a monument in honor of the victims who lost their lives in the tornado.
The Park is open to the public, and it is free. The park is beautiful and has swimming pools, basketball courts, gazebo, playgrounds, grills, walking trails, restrooms, reflective ponds, and many more.
Picnicking is exciting in Cunningham park, and the picnic sites have tables and shades. To enjoy the park to its fullest, you should walk around, and you can bring along your camera to take some good photos
Address: W 26th St &, S Maiden Ln, Joplin, MO 64804
13. Roller City Skate and Play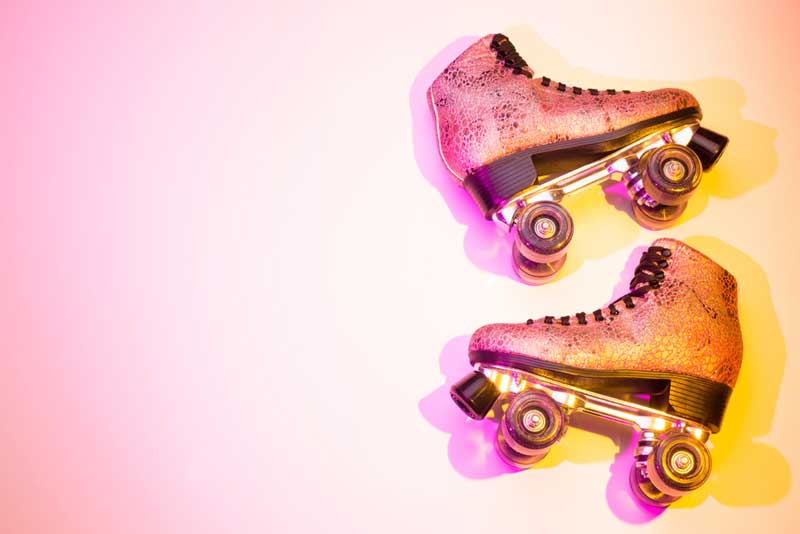 The Roller City Skate and Play in Joplin has an outstanding history. The site was heavily affected by the tornado in 2011.
The Carson family restored the park, and it has since then been a fun hub for families, organizations, and schools.
Visitors can enjoy the laser tag, party along with meeting rooms, roller skating, and the large indoor playground. The park can fit in for large and small groups, charitable organizations, and churches.
This place is fun for both adults and kids. Parents also have a spot to relax and watch their kids have a nice time in the playground. If you're a skate lover, you should consider this place a must-see during your visit.
Address: 2800 E 24th St, Joplin, MO 64804
14. The Fascinating Joplin Museum Complex
The Joplin Museum Complex is a combination of five museums. The five museums to find here are made up of dolls, sports, history, and cookies.
The complex is situated in Schifferdecker Park, and in the 19th century, it greatly focused on the mining growth of the city.
Aside from mining artifacts, the museum houses several other items like glowing rocks, mammoth fossils, jewelry by the popular Bonnie and Clyde, and lots more.
Additional exhibits and museums to find in Joplin Museum Complex are the National Historical Cookie Cutter Museum, Merle Evans Miniature Circus, and Joplin Sports Hall of Fame
Visitors get to learn the mining history of Joplin, and there's also a mining shaft from way back to explain more about mining. The Joplin Museum Complex is available from Tuesdays to Saturdays.
Address: 504 S Schifferdecker Ave, Joplin, MO 64801
15. Brunch At The Bruncheonette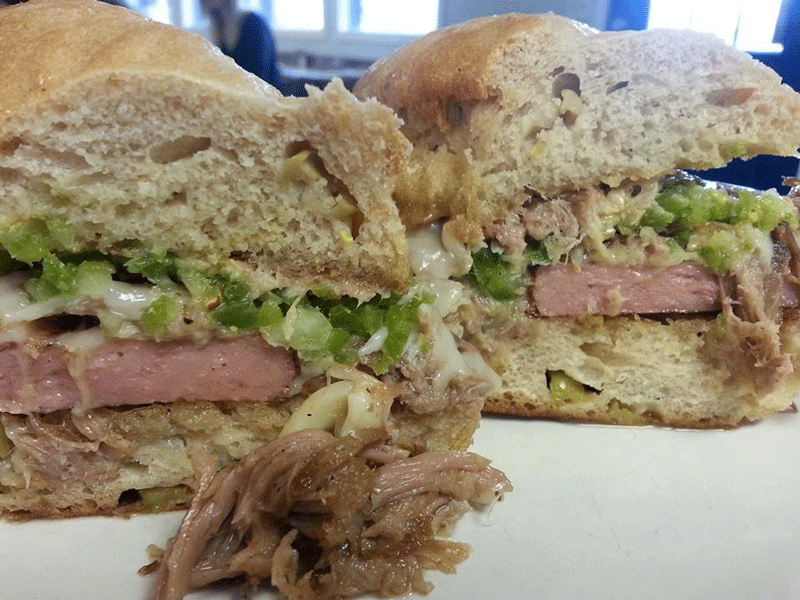 The Bruncheoneette is a well-known place in Joplin if you want to get a brunch. It sells tasty American dishes and also that of vegetarians and gluten-free dishes.
The restaurant is famous for the locals and visitors who come to have delicious tasty meals served here. There are so many varieties of foods to select from.
They offer good quality service, and their staffs are customer friendly. You can also try out their breakfast taco, delicious eggs benedict, Hawaiian French toast, and Benny harper sandwich.
Address: 424 N Main St Rd, Joplin, MO 64801
For a fun time in Alabama, don't miss our list of things to do in Montgomery, things to do in Decatur, top fun things to do in Auburn
16. McClelland Park
McClelland Park is a public park situated along with the Ohio Five. The wooden park is seated on a hill, making it ideal to fly kites in springtime.
Here it is excellent to have a family fun time, as it features different playground equipment. At the side of the park is a disc golf course and a beautiful hiking trail.
There are lots of shades making here a unique spot for picnicking, and there are many tables situated in various areas in the park.
If you're searching for a peaceful and tranquil atmosphere to enjoy your vacation, McClelland park is the best place to be. It has modern restrooms, picnic pavilions, grills, and Horseshoe pits.
Address: 44th & McClelland Boulevard Joplin, MO 64804
17. Sandstone Gardens
Are you a nature lover? one of the top things to do in Joplin, MO, for your bucket list is Sandstone Gardens.
Sandstone Gardens is situated in an attractive 68 acre land area, and this special place has been transformed into a 50,000 square foot main garden showroom and Midwest home.
In the Sandstone Garden, you would find anything concerning your home indoor and outdoor decoration. All you have in mind for your home is gorgeously showcased in the garden.
There are various types of beautiful furniture in any style you want, cast decorative stone items, wall art and decor, dinnerware, aromatherapy, textiles, indoor and outdoor accent lighting, botanicals, and many more.
Visitors can also have some quality gourmet lunch at the Sandstone Bistro after hours of shopping. The sandstone bistro is well known for its unique desserts and entrees.
Address: 2826 Douglas Fir Rd, Joplin, MO 64804
18. Frisco Greenway Trail
The Frisco Greenway is a rail-to-trail project situated on a 3.5mile trail, and the environment is tranquil and in a less noisy neighborhood.
The park features a picturesque forest and a properly maintained gravel road. The gravel trail is perfect for bikers and joggers.
Other activities one can indulge in when you visit are walking, biking, skateboarding, bird watching, running, and others. The beautiful part of the park has its canopy of trees and the bridge over the Turkey Creeks.
It's advisable to bring along a bottle of water or two before starting your journey, as there is no drinkable water along the trail or at the end of the trail.
This answers what to do in Joplin for some sightseeing, do add to your list of Joplin attractions to visit.
There are restrooms, picnic tables, drinkable water, and other amenities in the park. Here's a great place to have a fun time with family and enjoy the scenic view it has to offer and should be considered on your list of cool things to do in Joplin, MO.
Address: Frisco Greenway, Joplin Township, MO, Amirka
19. Joplin 44 Truckstop
If you're a Truck driver or a lover of truck vehicles, your major visit should be the Joplin 44 Truckstop when you're in Joplin.
It is one of the best Truck stops you'll find in this region, it has a large gas station, with a comfortable store. The store has everything one will need.
It also has 40 plus restaurants, a gift shop, a comfortable store, a diesel fuel truck center, Laundry facilities, truck wash, custom embroidery, vinyl shop, a movie theatre, private shower rooms, gas islands, and many more.
You can also see their Mother Road and the limelight, the purple Kenworth W900 tractor that displays a mural with the nation's iconic road, Route 66, and their super Truck showroom that features two trucks on display.
Address: 4240 Highway 43, I-44, Exit 4, Joplin, MO 64803
20. North Park Mall
The North Park Mall was opened in 1972, where it started with 60 stores with a land area of 600,000 square feet. But currently, it has a land area of 1,080,000 square feet with over 100 stores and a food court.
The food court in North Park Mall has many foods on their menu, including Burger King, Orange Julius, and Chick-fil-A.
Here's a nice place to bring the kids as they have some fun time at the Chuck E. Cheese or the Tilt studio, which has laser tags, many arcade games, and a one-hole blacklight mini-golf course.
The mall also has displays of local veterans who dedicated their lives to serving the country, and these displays are photos of local veterans standing in their complete outfits.
There's a whole lot of activities to keep you going when you're in the North park mall. If you want to engage in a shopping binge, there are many stores to keep you busy.
Address: 101 N Rangeline Rd, Joplin, MO 64801
21. Ewert Park
The Ewert Work is situated in Joplin, Missouri, and this park provides nature preservation and various outdoor recreational activities.
If you're a sports enthusiast, this park is a must-visit for you as there are many facilities to engage in to enjoy a fun time.
The facilities to find here include a covered basketball court, swimming pool, pickleball courts, tennis court, skate park, and many more.
After long hours of playtime and rigorous fun, you'll be famished and would want to have some snack or lunch to eat, which are available in their picnic pavilion. If you wish to have a barbecue, there are grills available to make them.
Address: 846 Murphy Blvd, Joplin, MO 64801
22. Leonard Park
Leonard Park is a neighborhood park situated close to Range Line Road. If you're searching for a place to spend your vacation with family and friends, this park should be your top priority of places to visit in Joplin.
The park has a large playground with picnic tables in the area. The park also features a frisbee golf course, baseball, basketball, tennis, volleyball, hiking trails, and lots more.
Looking for what to do in Joplin during your visit? You can have a lovely walk on the 1-mile trail in the shaded park or play tennis on the court, play some volleyball and many others.
The park is open all year round, the Park's environment is attractive with picturesque scenery. You might want to come with your camera to have some lovely photos to post on your Instagram account.
Address: E 4th Street & Turk Avenue, Joplin, MO 64801
23. Tilt Studio
The Tilt studio is one of the many places you don't want to miss out on as it houses a whole lot of fun activities that'll keep your day fun and memorable.
The studio features an 18 hole blacklight jungle safari mini golf, mini bowling lanes, and you can try your hands on the two-story jungle laser tag area.
There are also several party rooms ideal for group events, birthdays parties, and private meetings. There's also a vast selection of video games and redemption games and a snack bar to enjoy some tasty snacks.
The family and loved ones will enjoy a fun time here, so this is a great place to consider on your list of best things to do in Joplin, MO.
Address: 101 N Rangeline Rd, Joplin, MO 64801
24. Pennington Station
Pennington Station is a virtual place for all ages created by a technology industry leader, Ben McNelly.
The open floor plan had separate areas for different virtual reality games with seating for visitors to watch the action.
This entertainment center unveils creative freedom from Virtual Reality and Simulation Games to STEM and STEAM education. It gives individuals of all ages the opportunity to experience tech.
Pennington Station also entertains disabled people. It can be booked for youth group outings, team-building exercises, birthday parties, and many more.
Address: 518 Virginia Ave, Joplin, MO 64801, United States
25. Schifferdecker Park
A relaxing and fun place to go to during your vacation in Joplin is Schifferdecker Park.
The Park contains basketball courts, swimming pools, a gold course, a gazebo, grills, horseshoe pits, a picnic pavilion, picnic tables, playgrounds, restrooms, and sand volleyball courts.
This park is a great location to spend a couple of hours alone or with your pals and loved ones.
Address: W 4th St, Joplin, MO 64801, United States
Explore other parts of Missouri, check out our list of things to do in Kansas City and things to do in Branson for a fun vacation time.
Plan your trip to Joplin
Joplin is an ideal combination of delightful rich history, splendid nature, and culture. There are lots of attractions in this region that'll captivate your mind and good food too.
This is the right place to be if you're still contemplating where to spend a memorable vacation. There are lots of fun things to do in Joplin for a memorable vacation.