In search of the best and fun things to do in Humble, TX?
Humble, as its name implies, is a modest city in the Houston metropolitan area, Texas, United States. The city was once home to Texas's largest oil fields before it developed into a suburban town in Houston's metropolis.
The name Humble was derived from an early settler named Pleasant Smith "Plez" Humble, just like every other strange and unusual name of towns and cities in the United States.
Pleasant Smith "Plez" Humble opened the region's first post office in the early 1800s and later attained the position of Justice of the Peace in the city.
Humble is a prosperous community with cutting-edge facilities such as government infrastructure, hospitals, and schools.
Are you planning an exploration of Humble? Here are the best things to do in Humble, TX.
Things to Do in Humble, TX
1. Jesse H. Jones Park & Nature Center
Visiting the Jesse H Jones Park and Nature Center is one of the best things to do in Humble, TX, for a refreshing experience in a natural environment.
It occupies a 312-acre natural reserve in total. The Park hosts festivals, nature-concerned events, educational functions, and fun outdoor activities.
This Park is an ideal destination for people seeking a natural attraction to loosen up while enjoying thrilling outdoor recreational activities and discovering fascinating facts about nature.
If you wish to go hiking and enjoy the outdoors with your family, Jesse H. Jones Park and Nature Center is an excellent destination.
Address: 20634 Kenswick Dr, Humble, TX 77338, USA
2. Schott Park
One of Humble's most well-liked parks is Schott Park. Numerous thrilling outdoor activities are available at the 24-acre park, which debuted in 1986.
The Park has a welcoming ambiance that awakens your desire for outdoor recreational activities.
Schott Park has a two-mile trail for bike riding and hiking, picnic tables, a gazebo, and sports facilities such as jungle gyms.
In addition to the typical hike and jog, you can play basketball, engage in frisbee throwing, or go on a picnic with friends and loved ones.
Address: 8510 Will Clayton Pkwy, Humble, TX 77338, USA
3. Humble Museum
If you are looking for the fastest means to learn about Humble's past and the significant events that lead to what the city is today, visit Humble Museum.
The Museum came into existence in 1976 and is seated on Higgins street. It is home to fascinating items and records of the city's past events.
The city's past is represented by artifacts from the lumber, oil, and livestock industries, which previously prospered in the area.
The Humble Museum has become a must-see destination for history fans and everyday tourists; the best part is its free entrance policy.
Address: 601 Higgins St, Humble, TX 77338, USA
4. Old MacDonald's Farm
Most children presumably know the famous nursery rhyme "Old MacDonald Had a Farm." There is a location in Humble, TX, where the entire nursery rhyme comes to life.
Numerous family-friendly activities are available at Old MacDonald's Farm, making it the ideal location for families to enjoy healthy outdoor exercise.
Its primary attraction is a petting zoo where children and even adults may interact and get up close to various farm animals.
The farm, with a total area of 15 acres, is home to various adorable animals, including cows, sheep, chickens, pigs, goats, and alpacas.
Address:1960 Rd E, Humble, TX 77338, USA
5. Tour 18 Golf Course
As much as golf is a competitive sport, it is also a relaxing activity. Playing golf at the Tour 18 Golf Course is a recommended activity if you are a golfer or an aspiring golfer.
The enormous 6,782-yard, 18-hole Golf Course has a par-72 layout. So for a top-notch round of golf, golfers in the suburbs of Houston and Humble head there.
The design combined many reproductions from the top American golf courses to provide golfers with a demanding yet unforgettable experience.
Additionally, it features a stunning country club with a well-known eatery, the Scoring Tent Grill, where you can treat yourself to a delicious dinner after your round of golf.
So if your schedule is free in the morning, it would be nice to go to the Tour 18 Golf Course for a game; it is even better if you go with a friend.
Address: 3102 Farm to Market 1960 E, Humble, TX 77338, USA
6. Mercer Botanic Gardens
The Mercer Botanic Gardens in Humble, which occupies a solid 393 acres of the landmass, was given its name in honor of the landlords Charles and Thelma Mercer.
You are welcome to go to the conservatory on the west side and the botanic gardens on the east, which Aldine Westfield Road separates.
You'll see unusual and threatened plant species that the horticulturists at Mercer Botanic Gardens look after.
On the remaining portion of this attraction, there is a sizable network of walking trails that includes a lovely pond, a courtyard plaza, a visitors' center, honoraria, and memorials.
Botanists, gardeners, horticulturists, and other staff will willingly show you around all parts of the garden and greenhouse.
The Mercer Botanic Gardens also have a lovely park in addition to the botanical garden and greenhouse.
Address: 22306 Aldine Westfield Rd, Humble, TX 77338, USA
7. Max Bowl's AMF Humble Lanes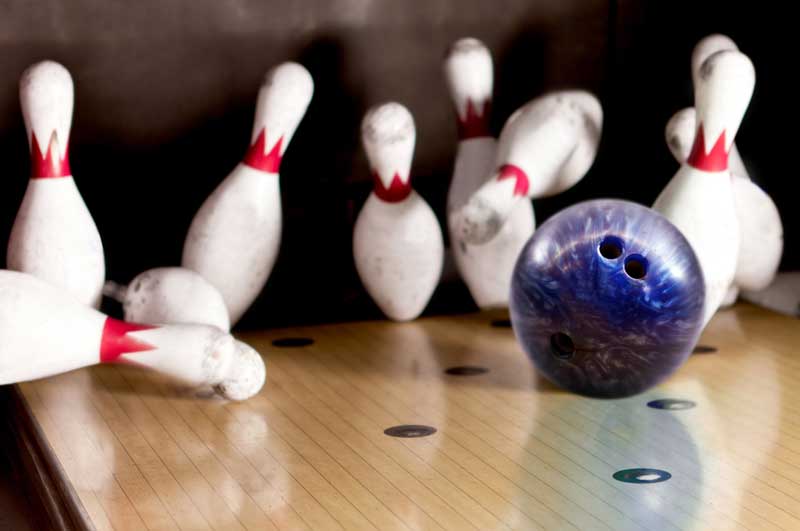 If your trip is aimed at spending quality time with loved ones, go bowling at Max Bowl's AMF Humble Lanes in Humble, TX.
Visit Max Bowl's AMF Humble Lanes, and you will undoubtedly enjoy the sound of pins being knocked down.
This bowling alley has 32 top-notch all-star lanes with the newest scoring technology and bowling equipment.
It includes several entertaining attractions, including a separate arcade section with various games and a pleasant bar and restaurant.
The majority of Humble residents spend their weekends there for recreation and bowling. It's a great place to have fun with your significant other.
Address,zz2390 Wilson Rd, Humble, TX 77396, USA
8. Johnson Space Center & Space Center Houston
As NASA's spaceflight center, research center, and training facility, the Johnson Space Center & Space Center Houston has been running since 1963.
This magnificent tourist destination offers tours and excellent amenities for visitors, so don't miss out on this opportunity.
Visit the space center to see astronaut suits, space shuttles, and other space-related items you can only see in films. It is only 30-minutes away from Humble by Car.
If you have kids with dreams of becoming astronauts someday, visit Johnson Space Center & Space Center Houston.
Address: 2101 NASA Parkway Houston, TX 77058, USA
Texas holds quite some fun attractions and activities, explore some of its fun cities. Here are guides on Paris , Belton, Bryan, and Burleson.
9. Urban Air Adventure park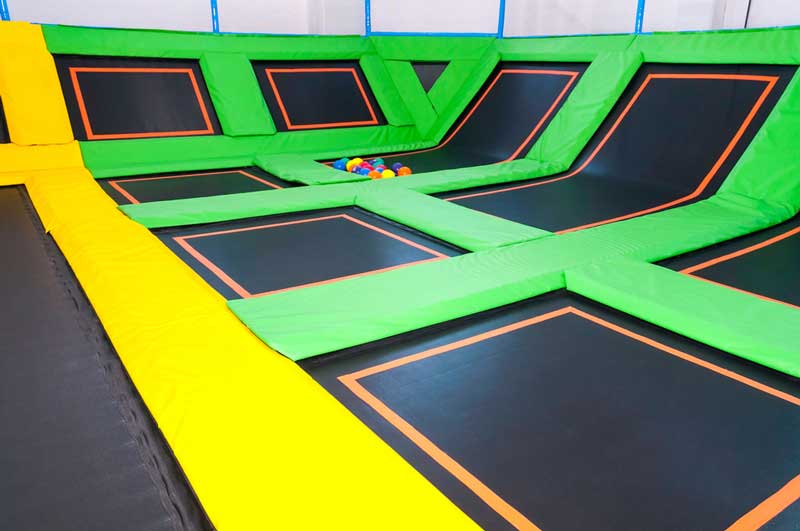 Urban Air Adventure Park is an indoor amusement and theme park under a single roof. The weather conditions are never a problem, so visit anytime.
Urban Air Adventure Park provides Humble, Atascocita, Kingwood, Splendora, Port A, Waldon, and even the Dayton area with one of the best indoor fun experiences all year round.
They are the best indoor playground for your family, with fresh adventures in every corner of their fun-packed facility.
You will discover why it is the ideal location for riding, playing, climbing, and other fun activities for all ages when you celebrate your child's birthday at the Park or enjoy a day of fun with the family.
Foam pits, indoor rock climbing walls, giant slides, and a vast trampoline are a few of the entertaining activities.
Address: 19304 US-59, Humble, TX 77338, USA
10. JC Sports
JC Sports is a big sports complex in Humble, TX, designed to accommodate sports training activities for kids two years and above.
The sports complex has professional trainers for different sports, such as soccer, basketball, baseball, and more, who know the best ways to sharpen children's sporting talents.
JC Sports offers beginners and advanced-level baseball, basketball, and soccer training for kids two years and upwards. Afterward, they can participate in a sports league.
Their kids' basketball training aligns with the USA Jr NBA Curriculum, so bring your kids who are basketball fans to learn in a fun, packed environment while building team spirit.
JC Sports also hosts a kids' summer camp so bring your kids to join one of the most thrilling camps that feature soccer, basketball, baseball, water day, Xbox Kinect, and more PE competitive activities.
The kids would love to visit a second time.
Address: 18610 Page Forest Dr. Humble, TX 77346, USA
11. Lake Houston Park
You can reach Lake Houston Park, where you'll come in contact with the magnificent scenery of Lake Houston, about nine miles east of Humble.
Lake Houston Park covers over 5,000 acres of land, boasting beautiful trees and grassland. It is the ideal place for outdoor fun.
The most popular pursuits in Lake Houston Park are canoeing, kayaking, camping, biking, hiking, and fishing, among other regular activities.
You are also welcome to bring your camera along to capture the scenery and bird sightings.
The Park is also home to other land animals, like a healthy deer population and different kinds of wildlife.
Address: 25840 FM 1485. New Caney, TX 77357, USA
12. Charles Bender Performing Arts Center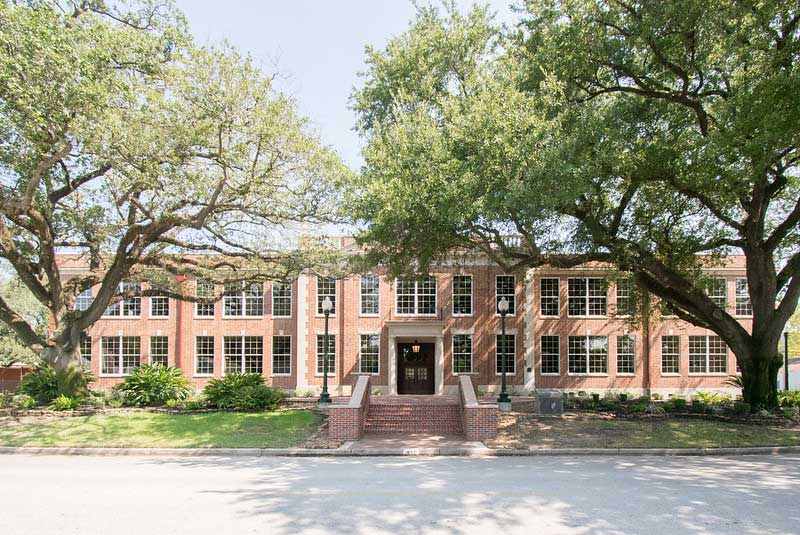 Since it opened its doors in 2011, the Charles Bender Performing Arts Center has never stopped providing audiences with entertainment on par with the best shows in the world.
The Center, in the suburbs of Houston, serves as a venue for various cultural activities, live performances, and concerts.
You can be sure that when you arrive at Humble, you will be able to catch a play at Charles Bender Performing Arts Center because their program is full of shows to last the whole year.
The Performing Arts Center is housed in the old High School building erected in 1929, which was converted into a magnificent 350-seat theater with cutting-edge lighting and sound equipment in 2011.
Catching a show or concert at this theater is among the top things to do in Humble, TX, for an entertaining experience.
Address: 611 Higgins St, Humble, TX 77338, USA
13. Lindsay/Lyons Park and Sports Complex
Are you a sports fan? If yes, a trip to Lindsay/Lyons Park is worth a spot on your list of fun things to do in Humble, TX.
Among the many sports parks in Humble is the Lindsay/Lyons Park and Sports Complex, where you may engage in your most-liked sports or unwind on the well-kept grass.
It also contains features that make a park convenient, including barbecue pits, restrooms, a pavilion, picnic tables, and concession booths.
There is also a paved trail for running or walking at the Lindsay/Lyons Park and Sports Complex.
Address: 2310 Atascocita Road, Humble, TX 77396, USA
14. Green Oaks Tavern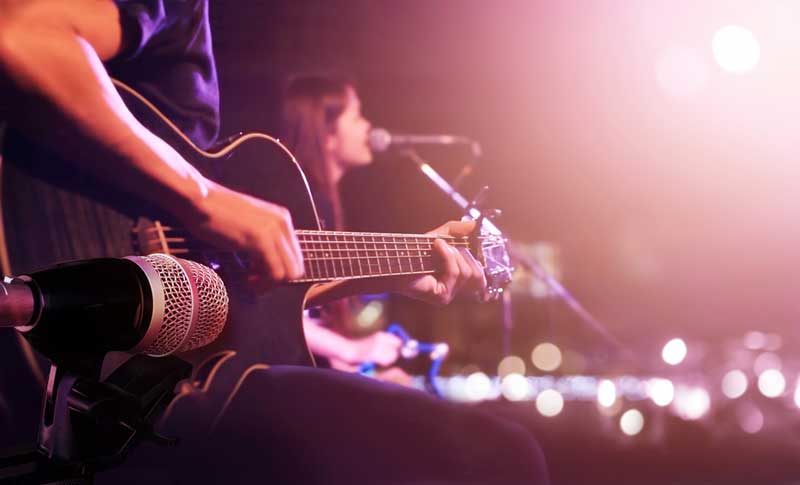 Stop by Green Oaks Tavern if you are looking for a comfortable place to unwind, with friendly service, while having a drink and laughing with friends.
The two-story brick structure with two oak trees covered with green lights at its entrance, located in Humbles downtown area, offers soulful music, blues, and sometimes guitar solos at night.
Green Oaks Tavern has swiftly established itself as a top destination when it comes to fantastic live blues, folk, country, jazz, and rock and roll music.
If you are a fan of local songwriters and internationally famous musicians, Green Oak Tavern is where you can go to meet like minds.
Debbie and her husband, Steve Bixby, launched Green Oaks Tavern after Steve had gained 14 work experiences at clubs.
In 2016, the couple converted the structure, which had formerly served as a firehouse, jail, courthouse, and county library, into a bar and a venue for live music.
Beer and signature mixed drinks are served nightly, but the food is limited to complimentary pretzels.
Address: 211 E Main St, Humble, TX 77338, United States
15. Houston Interactive Aquarium & Animal Preserve
People of all ages have testimonies about their terrific experiences at the Houston Interactive Aquarium & Animal Preserve.
It is among the unusual locations where you may get close to and even touch aquatic and terrestrial creatures.
This nature sanctuary in Humble features scores of various species held on a 5-acre location, so you shouldn't miss out on this once-in-a-lifetime experience.
You may get up close and personal with goats, lemurs, turtles, camels, otters, ostriches, alpacas, deer, exotic birds, and more.
Additionally, they offer a sizable aquarium where you can witness a variety of unusual fish, including sharks, stingrays, and freshwater fish like pacu.
Following your interaction with the animals, you should proceed to the gift shop to pick up some memorable souvenirs.
Getting up close with the animals at this aquarium and animal preserve will be a phenomenal experience for you. This destination is one of the best places to visit in Humble, TX.
Address: 5440 N Sam Houston Pkwy E, Humble, TX 77396, USA
Planning a road trip in Texas? explore this list of things to do in McAllen, and things to do in Brenham for a memorable Texas road trip.
16. JM Fishing Guide Service
Are you wondering what to do in Humble, TX? Join JM Fishing Guide Service on their fishing expeditions.
On Lake Conroe and Livingston, JM Fishing Guide Service organizes thrilling fishing excursions and a lot of fun.
You will focus on pursuing Hybrid Stripers, White bass, or Crappie on your fishing excursion, depending on the lake of your choice.
You are free to select from trips using artificial or live bait offered by JM Fishing Guide Service.
You won't need to bother packing your fishing gear since all the essential equipment and live bait will be available on the trip.
Address: FM 1960 East, Humble, TX 77346, USA
17. Woodlands Mall
Do you hope to return with gifts from your vacation trip? If yes, please pen down shopping at the Woodlands Mall on your to-do list in Humble, TX.
About 20 miles north of Humble, in The Woodlands, is where you'll find the renowned Woodlands Mall. The Mall is the largest and most premium retail center in the area.
With more than 160 stores to choose from and eateries and other attractions, the entire Mall is ideal for people who want to shop till they drop out.
Since it's among the largest shopping malls in Texas and is close to Humble, you shouldn't skip visiting it for some high-quality leisure time.
You can choose from well-known and niche brands when you go shopping, including Nike, Abercrombie & Fitch, Foot Locker, Louis Vuitton, Nordstrom, Tiffany & Co, Coach, H&M, and many more.
Address: 1201 Lake Woodlands Dr., Suite 700, The Woodlands, TX 77380, USA
18. Cypress Trails Equestrian Center
Are you a horse lover? Or perhaps you've got kids who love movies with horses in them. Going horse riding is one of the fun things to do in Humble, TX.
Bring your kids to the Cypress Trails Equestrian Center to bring their cowboy dreams to reality.
All guests are allowed to learn how to ride a horse at the Equestrian Center thanks to its proprietor, Darolyn Butler, who owns the ranch.
The public can benefit from Butler's knowledge of equestrian sports and her informative guided tours of Humble's pristine and picturesque Cypress Trails. Butler's once received the international endurance award.
Everyone can enjoy cycling for fun and taking photographs on the beautiful local routes. The Equestrian Center is the ideal location in Humble to pick up horse riding skills or possibly ride along Cypress Trail's breathtaking scenery.
Address: 21415 Cypresswood Dr, Humble, TX 77338, USA
19. Humble Family Skate Center
Among the many ways to spend quality time with loved ones in Humble, TX, is skating at Humble Family Skate Center with your family and loved ones.
This Skate Center has been offering its service to the people in the area since 1977 when Gloria Tate and her ex-husband established it.
The idea behind this family-operated business came from Gracie's childhood life back in Louisiana.
Humble Family Skate Center offers two free passes per group of people or families. They have a set of laid down rules that ensure safety while skating.
Aside from skating, the Center is also a popular venue for hosting birthday parties, school, and private parties, but you have to make a reservation first.
Outside food is prohibited at the Center as it has a concession booth. Every visitor, including spectators who watch their kids have fun, is expected to pay a small fee.
Address: 320 N Houston Ave, Humble, TX 77338, USA
20. Main Event Entertainment – Humble
Visit Main Event Entertainment for the most entertainment in one building. This dining and entertainment attraction has more than enough family-friendly activities to exhaust in a single visit.
Main Event Entertainment is among the best places to visit in Humble, TX, especially if you do not plan on staying long in the city and wish to maximize your fun time.
Regardless of age, you will have a great time at Main Event Entertainment as it features attractions such as multiplayer laser tag, an arcade containing over 100 hands-on video games, bowling, and more.
This entertainment hub covers you if you are worried about food; they offer a casual dining setting with delicious fares on their menu, such as nachos, pizza, cocktails, beer, and more.
Main Event Entertainment is a must-see attraction in Humble, TX, so try not to miss out on it.
Address: 20945 Spring Creek Xing, Humble, TX, USA
21. Chez Nous
Eating at Chez Nous would be among the top things to do in Humble, TX if you are a fan of french restaurants and dishes.
With its superb French-focused menu, created by head chef Stacy Crowe-Simonson, it ensures that you will have a delectable experience.
The restaurant offers some of the most well-known French dishes, such as country terrine with a bottle of Chateaubriand Bearnaise for two, seared foie gras, rosemary-crusted rack of lamb, and more.
Crowe-Simonson, born and bred in Brownsville, decided to launch her restaurant in Humble after honing her culinary abilities at Chateau des Reynats in France.
Chez Nous is the go-to place if you're searching for a quaint, fine-dining restaurant in Humble that delivers delectable food.
Address: 217 S Avenue G, Humble, TX 77338, United States
22. Got' Cha Paintball
If you are the type that prefers a more hands-on or more realistic gaming experience, stop looking for what to do in Humble, TX, and head to Got' Cha Paintball.
This fun-packed Paintball range on Houston Avenue has different battle scenes that are entirely safe. They are available every day if you make a reservation.
This Paintball range allows you to engage in tactical and competitive shooting action using paint guns that shoot nontoxic paint capsules.
The entire family may enjoy themselves here, including the little ones, since they have SPLATMASTER guns for young children.
Everyone is welcome to try it out, whether against friends, coworkers, strangers, or simply for practice, from the novice to the enthusiast.
The staff consists of experts in the field, teaching teamwork, tactics, and safety, which is part of the establishment's objectives to provide the best paintball ranges possible.
Feel free to visit in casual attire, as the facility has everything you could need ready for rent (long-sleeved clothing and covered shoes are recommended for the exercise).
Address: 2508 N Houston Ave, Humble, TX 77338, United States
23. Shamrocks Pub Humble
Shamrocks Pub is a huge bar and restaurant combination that offers one of the best pub entertainments in Humble, featuring a Dance Floor, Darts, Billiards, Live Entertainment, free wifi, and more.
At Shamrock's Pub, you can watch all the local sports and UFC fights on the numerous flat-screen televisions on the bars while enjoying a glass of chilled beer.
The Pub is also a lovely venue to host birthday parties or any celebration. It has a twin Bar and a patio, and you can make reservations to save a spot for you and your friends.
This massive Pub is available from Monday to Friday from 3 pm to 2 am and Saturday to Sunday from 12 pm to 2 am. Happy hour is from 3 to 9 pm Monday to Friday and 12 to 9 pm on Saturday and Sunday.
Visit Shamrocks Pub in Humble, TX, to loosen up a bit after stressful months of work.
Address: 228 1st St W, Humble, TX 77338-3615, USA
24. Deerbrook Mall
Shopping at Deerbrook Mall should be added to your list of what to do in Humble, TX. The indoor mall is situated in the suburb of Northern Houston. It has all you need to give you a unique shopping experience.
The shopping mall has over 130 shops, including an assortment of well-known anchor stores, which makes it a preferred shopping location amongst the residents of this area.
The anchor stores in the Deerbrook Mall include AMC Theatres, JCPenney, Dick's Sporting Goods, Barnes & Noble, Macy's and Dillard's, and Forever 21.
The owners of the shopping mall are Brookfield Properties Chicago, IL. The mall has different restaurants, each with great meal options for you to try out.
Address: 20131 Highway 59 North, Humble, TX 77338, USA
25. Cosmic Air Trampoline & Adventure Park
Visiting the Cosmic Air Trampoline Park is one of the best ways to enjoy your vacation in Humble, TX.
The Park is family-friendly, with state-of-the-art indoor playground equipment to keep you and your kids entertained throughout your visit.
Some of the attractions in this park include obstacle courses, jungle gyms, slides, trampolines, zip lines, battle beams, a ninja course, a climbing wall, dodgeball, basketball, a swimming ball pit, kids parkour, and many others.
Cosmic Trampoline Park is perfect for your birthday celebration, group parties, corporate and team-building events, field excursions, family gatherings, spirit nights, and other special events.
Address: 1210 Fry Rd, Houston, TX 77084, USA
26. Hirsch Memorial Park
Hirsch Memorial Park is a beautiful park named after Juled Hirsch due to his tremendous efforts in developing Houston. Hirsch was deeply involved in community service and played a vital role in the social life in Houston.
The four-acre Park was built in 1944. It has state-of-the-art amenities providing fun and entertainment for residents and visitors alike. The park has a public pool for swimming, and you can enjoy a picnic with families and friends in the picnic shelters.
Other exciting features of the Park include two tennis courts, The Phillip Cezeaux Recreation Center, a gazebo, two half-court basketball, and clean restrooms for your convenience.
Address: 100 N Houston Ave, Humble, TX 77338, USA
Explore more cities in Texas, check out our list of things to do in Laredo , things to do in Lubbock, and things to do in Mckinney for a fun time
Plan Your Trip to Humble
There is no denying that this city has developed into a thriving neighborhood that stands out in Houston's suburbs.
In addition to being a great tourist destination, it is also a superb location to reside. It is among those places that perfectly fit a weekend getaway.
What are you waiting for? Start planning your trip.