Looking for the best and fun things to do in Hermann?
Hermann, Missouri, is a small town that houses the county seat of Gasconade County since 1842; it is located near the south of the Missouri River and Missouri Rhineland, making the city one of the top attractions around the Missouri United States.
It has an estimated population of 2,431 according to the 2010 census; the small town is the best known for its sausage-making that was how the nickname "the sausage-making capital of Missouri" was formed.
Experience one of the greatest events in the united states from the third weekend in May called Maifest and the popular Oktoberfest from the first four weekends in October, which draws large crown to the Hermann town.
Hermann, Missouri, features all the charm of a typical American town, such as numerous wineries centers, comfortable lodging locations, green scenery, magnificent tree Houses, and enjoy all kinds of delicious meals in any eatery of your choice.
Additionally, the city of Herman is an adequate center for raising smart kids and interested persons with many creative centers and standard educational quarters to bring the best out of them.
Let's explore the best things to do in Hermann, MO.
Things to do in Hermann Missouri
1. Oktoberfest
As the fall season approaches, people around the globe gather to look forward to Hermann's Oktoberfest.
There are only a handful of other locations in the US having an authentic German celebration of this kind; as a result, a large number of people come to Hermann to celebrate with the Germans.
With the Missouri autumn colors providing the backdrop for a unified city, many places in the city hold music events, wine, and beer tastings, and exhibits of local goods.
You'll be able to eat till you are filled with German classics, like bratwurst, schnitzel, and sauerkraut. You'll also find tasty alcoholic drinks.
A lively setting, refreshing beverages, and thrilling events make Oktoberfest truly a memorable event that you should not skip.
Make sure to plan your vacation around the four weekends in October if you'd like to take part in the festivities.
2. Endless Summer Winery
Visiting the Endless Summer Winery is one of the best fun things to do in Hermann, Missouri, and enjoy the unique taste of fresh homemade wines.
The Endless Summer Winery spot its location 1/2 mile off highway 19 on highway K drive region along with the beautiful Hermann the town, making it one of the fun places to visit for relaxation.
The family winery business specializes in making well-flavored fruit wine, which can not be found in local stores around, wine such as the unique Pecan wine.
Experience the natural scenic views and relax out in the historic rolling hills of the beautiful city of Hermann countryside coupled with a glass of natural wine.
Additionally, the Endless Summer Winery gives a variety of natural fresh juice wine that will definitely make visitors and interested persons want more.
Address: 5 Grosse Ln, Hermann, MO 65041, United States
3. Hermann City Park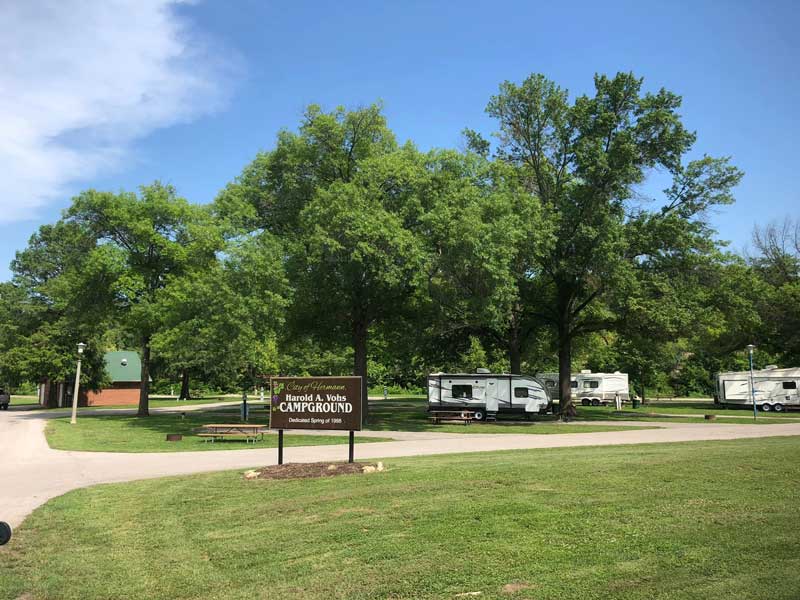 For some fun time, add a visit to Hermann City Park to your checklist of things to do in Hermann City Park.
The park's beautiful 445 acres is among the biggest cities' parks, and it boasts plenty of activities to enjoy with the family.
Play structures are available for children can have fun throughout the day, picnic benches to enjoy lunchtime snacks, and lots of green spaces to explore.
If you're looking for more athletic things to do, the park is equipped with an incredibly well-maintained pool and volleyball courts.
It's also a popular destination for RV campers as the park is home to around 50 hookups, as well as numerous modern amenities that provide a comfortable stay.
Address: 118 13th St, Hermann, MO 65041, United States
4. Hermannhof Winery
Another option along the Hermann Wine Trail is Hermannhof Winery which is worth adding to your list of things to do in Hermann, MO.
The structure, which has ten stone cellars as well as an impressive brick superstructure, was recognized as one of the 100 first buildings of the city to be listed on the National Register of Historic Places.
The moment you step into the winery is like entering a tiny German town. As a small-scale facility that is small, the company is focused on quality and not quantity.
The focus is on producing the best wines. This is evident by the accolades they've received as the only two-time winner of the Brown Forman Trophy.
You'll be guaranteed a fragrant, luxurious, rich, and superior flavor experience when tasting their products.
Address: 330 E 1st St, Hermann, MO 65041, United States
5. Copper Mule Distillery
The Copper Mule Distillery is one of the historic whiskey distilling companies in the whole of the city, a perfect addition to your list of things to do in Hermann, Missouri.
The magnificent distillery was opened in early 1893 by the popular Jeanne and Don Gosen in honor of their grandfather, one of the icons, Captain Gustav Wohlt.
The brand name "Copper Mule" honors the Kallmeyer family mules that have been overseeing activities around the wonderful establishment with a positive remark.
Copper Mule Distillery is one of the most sought-after bourbon whiskey distilling companies that feature a unique ingredient and a complex formulation pattern.
Additionally, enjoy your vacation with the magnificent taste of the special naturally made whiskey that is being produced around the city of Hermann, Missouri.
Address: 2258 MO-100, Hermann, MO 65041, United States
6. Maifest Festival
One of the best fun things to do in Hermann mo is attending the Maifest festival, and it is worth adding to your checklist.
An authentic Hermann tradition, the Maifest is an interesting festival that celebrates spring just like the Germans.
The streets are crowded with people dancing to music and eating traditional foods, which highlights the charm and old-time feel in the city.
Children will be entertained by the variety of games for children, while adults can relax in the beer gardens around every corner.
The Maypole is among the most famous aspects of the festival. It features youngsters dressed in traditional German costume dancing on a pole that is decorated with flowers and ribbons.
So if you're hoping to celebrate the arrival of spring and look forward to the best harvest of your life, participate in the festivities and have a blast.
7. Historic Hermann Museum
The museum houses an incredible collection of Hermann's history, and visiting here is one of the best things to do for history buffs.
The Historic Hermann Museum can be the perfect destination for visitors who are looking to dive deep into the city's rich history.
It is situated in the original 1871 German School Building, which is itself an important location.
On display in the galleries of the museum are artifacts and collections like instruments, photos, dolls and bells, figurines, antiques, furniture, and books.
By reading the information in the exhibits, visitors will discover the significance and background of these objects and gain a better knowledge of the city's past.
There's plenty to see and explore, so be patient since the museum is open for self-guided tours.
Address: 312 Schiller St, Hermann, MO 65041, United States
8. Hermann Farm
One of the best fun things to do in Hermann, Missouri, is to visit the prestigious Hermann Farm and experience historic farm life activities with lots of natural fruits to keep you going.
The Hermann Farm was opened in the 1850s on a massive 200-acre working land space, with the company of historic structures such as the National Landmark and the beautiful living history center.
It serves as a public museum dedicated to presenting the various social, agricultural, and economic history of the ancient german immigrants who settled in the lower Missouri River Valley in the mid-1800s.
The Hermann Farm boasts unique exhibits like the sweet springs, woodwright area, gardens, tinsmith shop, trading post, and tram rides to the farm's distillery log office and house.
Additionally, the magnificent Hermann Farm features farm fun attractions such as tours of the shire horses, Husmann home, white mules, and many more.
Address: 526 E 1st St, Hermann, MO 65041, United States
For a fun time in Oregon, take to exploring our list of things to do in Roseburg , things to do in Lincoln City, and fun things to do in Medford for a fun vacation time.
9. Deutschheim State Historic Site
Take a deep dive into the German historical background of Hermann by stopping on Hermann's Deutschheim State Historic Site.
The state-owned property embodies the cultural heritage of immigrants who first came to the city, with style and ambiance resembling that of the atmosphere of a German village.
In the property are historical structures, such as the winery and barn, which were used by Germans during the 18th century.
They are open to the public, which allows you to look at the different tools and implements that are used by the farmers to make wine and for farming.
It's an amazing look into the lives of people from the past. The galleries and exhibits provide historical information by using photographs and artifacts; however, they change frequently.
A visit to this site is one of the best things to do in Hermann, Mo, if you have an interest in history.
Address: 109 W 2nd St #1045, Hermann, MO 65041, United States
10. Tin Mill Brewing Co
Tin Mill Brewing Co is a spectacular brewery, though not included in Hermann Wine Trail. It is worth adding to your list of things to do in Hermann, MO.
The company's focus is on the production of authentic German beer. They adhere to the old German Purity Law of 1516 in their process of making beer.
The barley they use comes directly from Germany itself. This produces premium drinks that surpass your typical canned beer.
Have a drink with the amazing food they serve in the restaurant for an unforgettable dining experience.
Address: 114 Gutenberg St, Hermann, MO 65041, United States
11. Hermann's Attic Antique Mall
Enjoy an ever-changing selection ranging from items of clothing, bags, and majorly types of furniture and many more in the elegant Hermann's Attic Antique Mall, a perfect addition to your list of fun things to do in Hermann, Missouri.
The historic Hermann's Attic Antique Mall was established in the early 1800s, which houses prominent lockdown shops, gift stores, and the unique Hermann Furniture plaza.
It boasts of unique exhibits such as creative pieces of furniture made by talented personnel that can be acquired solely around the mall and features beautiful artwork making the mall one of the city's favorite furniture dealers.
The magnificent mall accommodates an estimate of about thirty dealers, which fill the Six thousand square feet center with treasures ranging from modern fine furniture to ancient ones.
Additionally, Enjoy an ultimate shopping experience in the Hermann's Attic Antique Mall for interested individuals and transform your home with historical designs.
Address: 220 E 1st St, Hermann, MO 65041, United States
12. Adam Puchta Winery
The next stop along the Hermann Wine Trail is the Adam Puchta Winery. This is an establishment run by a family and a popular local spot.
It's also among the most prestigious wineries of the region that has been handed down through generations by generations of the Puchta family.
Through time they've come up with ways to plant, distilling techniques, and new recipes that produced exceptional and award-winning wines.
The experience of sampling is unique with the wines here, as they are often served with food items to show the ways that each wine complements one another.
The winery is next to stunning Frene Creek, and you'll have stunning views while drinking the delicious and fragrant wine.
A visit to this wonderful winery is one of the best things to do in Hermann for wine lovers.
Address: 1947 Free Creek Rd, Hermann, MO 65041, United States
13. Eco-Adventures Zipline
A brief drive of just 13 minutes from Hermann will take you to this thrilling New Florence attraction.
Eco Adventure Zipline is one the longest and most awe-inspiring ziplines in the entire state, boasting more than a mile of ziplines to suit all the family.
Utilizing the natural contours, they are also environmentally efficient and consume a small amount of energy, making the park an eco-friendly attraction.
Once you've been secured to some of the ropes, you'll be released into the open air and will be able to enjoy a bird-eye view of the forests and hills around.
It's an exciting experience that helps get rid of any trace of hangovers from the wines of Hermann.
Visiting the Eco-Adventures Zipline is one of the best fun things to do near Hermann for a memorable adventure.
Address: 489 MO-19, New Florence, MO 63363, United States
14. Sugar Momma's
One of the best fun things to do in Hermann, Missouri, is to visit the city's favorite Sugar
Momma's and satisfy your taste with the very best of candies, sweet pies, and lots more.
The famous Sugar Momma's is located along the market street/highway 19 strip of Hermann, Missouri, with Tammy Bruckerhoff managing the local business.
It boasts of a wide range of all kinds of candies such as Jelly Belly, old-fashioned candies, bulk wrapped candies, Amish with about 25 flavors of saltwater taffy, and many more.
Enjoy mouth-watering homemade spicy pies such as a personal pie or a family pie, a slice of pie, the customized Sugar Momma's signature pie, and lots more.
Additionally, Sugar Momma's offers a suitable environment for relaxation and takes care of catering services in outdoor events such as family time out, birthdays, and weddings; the center is open for all ages to enjoy and feel at ease.
Address: 407 Market St, Hermann, MO 65041, United States
15. Wurstfest
There's nothing like a good sausage celebration to unleash the hungry eater in all of us.
With the German family heritage, Hermann doesn't pass up the chance to showcase their delicious food, particularly their sausages.
You'll want to sample everything when you discover the many places where bratwurst is cooked on pans and grills.
The good news is that nobody is stopping you. So, go ahead and taste the delicious, freshly prepared sausages served on buns and with sauerkraut.
You could even fill yourself by eating as much bratwurst you like by taking part in the eating contest for amateurs.
If you're not full enough for that, there's always live music or dancing to delight everyone.
16. Topiaries
Explore one of the greatest green outdoor centers in the city when you visit the magnificent Topiaries, which stands as one of the best fun things to do in Hermann, Missouri.
The popular Topiaries is located at the corner of 4th and Schiller in Hermann, Missouri, with an interesting motto of "The Fine Art of Gardening," which speaks evidently of the beauty of the place.
The Topiaries is owned and managed by Dean and Leighann Stucky, who relocated to Hermann in 2012 from Springfield; the creative couple started the family business.
Experience exciting products and take wonderful photoshoots around the Herman area with Dean, who is one of the city's best photographers.
Additionally, view the exceptional displays of a variety of artwork and catch a glimpse of their stock and make a purchase of any brand because you might not see it anywhere around the city.
Address: 138 E 4th St, Hermann, MO 65041, United States
17. Loutre Shore Country Club
Are you interested in golfing? If yes, add a visit to Loutre Shore Country Club to your list of things to do Hermann, Mo.
Golfers will enjoy playing a few rounds of golf at Loutre Shore Country Club. It's a nine-hole semi-private golf course with lush landscapes, lush fairways, and the challenge of water hazards.
Professionals will be able to play with great enthusiasm on the course; however, novices are also welcome.
Apart from the well-maintained fields, there are numerous facilities within the area for playing a sport that is convenient.
The pro shop has high-quality equipment, including balls and clubs, and the clubhouse is a great place to eat delicious meals and offers a range of Hermann's top wineries.
With these facilities, along with the warm and helpful personnel, Loutre Shore Country Club offers some of the most enjoyable golfing experiences available in the area.
Address: 1231 MO-19, Hermann, MO 65041, United States
18. OakGlenn Vineyards & Winery
OakGlenn Vineyards & Winery is probably one of the most beautiful spots within the Hermann Wine Trail.
The winery is located on the bluffs that overlook the valley of the river and has stunning views that will captivate guests upon entering.
Inside the building, you are able to visit their facilities and taste their most popular wines.
You can choose from whites, reds, and roses, which are all crafted by the lush grapevines that are growing on the estate's gentle slopes.
The patio with the stage is the perfect spot to enjoy a meal or drink as you listen to live music – a distinctive feature of OakGlenn Vineyards and Winery.
You'll sip wine while being entertained by local talent groups and surrounded by breathtaking views.
One of the most enjoyable times to visit is during the summer season since live music events get more intense throughout the summer months.
Address: 1104 Oak Glenn Pl, Hermann, MO 65041, United States
19. Martin Brothers Winery
Explore the historic Martin Brothers Winery and enjoy one of the newest wineries in the city, a wonderful addition to your list of things to do in Hermann, Missouri.
The Martin Brothers family owns the business on the family farm, which is located in the heart of the city, one of the top attractions in Hermann, Missouri.
The Martin Brothers Winery boasts of unique wine production called "mead," which is not just your normal wine but is recognized as one of the oldest alcoholic beverage drinks known to humanity.
Recently, the winery features six varieties of award-winning mead such as Wildflower Dry
Mead, Lucerne Blossom Mead, a Vintage Vine Grape Mead (Payment Mead), Wildflower Sweet Mead, and many more.
Additionally, the Martin Brothers Winery is open to everyone above 18 years, It is open every weekend for tastings Friday and Saturday 10 am to 7 pm, and Sunday, 11 am to 6 pm.
Address: 1623 Old Iron Rd, Hermann, MO 65041, United States
20. Stone Hill Winery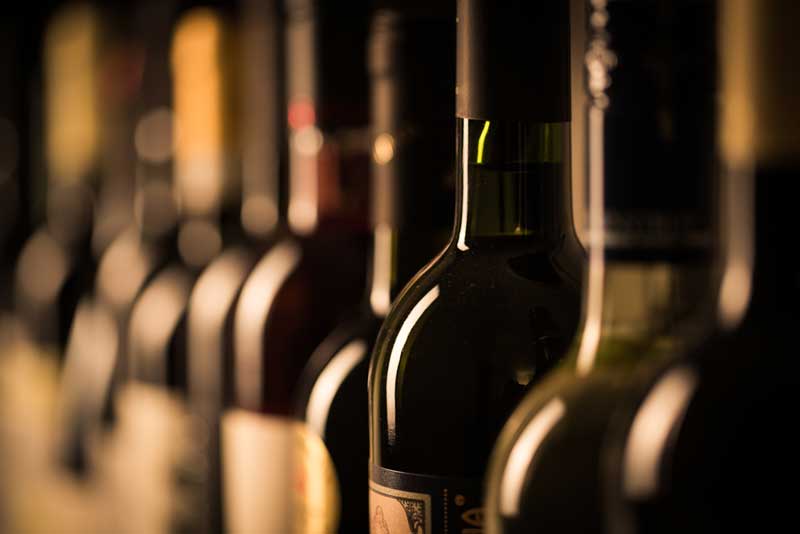 Hermann boasts a Wine Trail that takes visitors to different wineries throughout the city, giving you the chance to taste the products of the well-established companies.
Stone Hill Winery is one of these places and is one of the most well-known and longest-running vineyards in town or even across the country.
Since the year 1847, this Hermann institution has built an image as one of the main producers of premium quality wines.
It is known for its outstanding bottles. It has also won numerous prizes, including the highly sought-after Missouri Governor's Cup.
While you are there, you can explore the cellars that have been in use for centuries and the lush vines, and the other beautiful areas within the complex.
An attraction loved by many, you can enjoy your first sip of Norton, Hermannsberger, Missouri Champagne, Steinberg White, Steinberg Red, and many other wonderful wines while in the area.
There's also an eatery serving German cuisine, which is served to the best bottle.
Address: 1110 Stone Hill Hwy, Hermann, MO 65041, United States
21. The Missouri River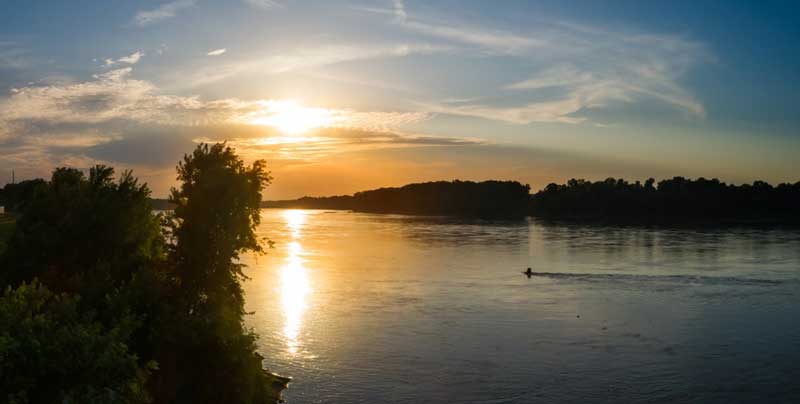 After the wineries and German heritage, Hermann's second most important characteristic will be the Missouri River.
Apart from its economic worth, this body of water contributes to the overall beauty of the city through its tranquil water and the banks lined with trees.
There are plenty of activities to enjoy on the river, but the most popular of which is fishing.
You can make a reservation for charters that take you downstream or upstream or simply put up your equipment on an area of banks to catch smallmouth bass, catfish, and crappies.
For those looking for greater thrills, consider paddling or kayaking in more turbulent regions.
If the weather is cool and there is a low possibility of flash flooding, Riverfront camping is a great and relaxing outdoor activity that you can try.
While camping, explore landscape photography; as you can see, the Christopher S. Bond Bridge, which spans the river, is a fantastic photogenic subject.
A visit to the Missouri River is one of the best things to do in Hermann, MO.
22. Hermann Trolley
One of the best fun things to do in Hermann, Missouri, is taking a Hermann Trolley ride and enjoying wonderful comfort while moving from one place to another.
Experience one of the greatest rides with maximum satisfaction and fun activities to keep you going. Please view the latest souvenir about the city which we aid you in choosing a place to stay for newcomers and interested persons.
The Hermann Trolley features about five great wineries, gives an open education about a few wonderful places to eat excellent lunch, shows you some magnificent shopping locations, and a list of fun centers around the city.
The magnificent Hermann Trolley is open to serve everybody, including the little kids and other interested individuals, with a discount allocated to kids and frequent customers.
The Hermann Trolley runs from Monday 10:00am – 05:00pm, Thursday – Sunday 10:00am – 05:00pm, our promise is to you from Hermann Trolley is fun.
Address: Corner of and, E 1st St & Schiller St, Hermann, MO 65041, United States
23. Caboose Museum
The Caboose is a popular part of a train, excluding the engine; train enthusiasts and history lovers will enjoy The Caboose Museum.
The Museum displays represent connections, changes that link the past and present, connecting us all.
This brightly colored gem hosts private exhibits like The Great Railroad Bridge Collapse of 1855. You can also enjoy interesting history displays complete with memorabilia and photographs.
You can visit the museum on your own or with loved ones, after which you can enjoy different dining alternatives in your vicinity.
Address: 301 E 1st St, Hermann, MO 65041, United States.
24. Ricky's Chocolate Box
If you've got a thing for sweets, you should check out Ricky's Chocolate box. Established in 2004, you can find chocolates and candies of all kinds.
There are over 200 confections that are handmade using high-quality ingredients so you can enjoy a fulfilling experience.
You can brighten your day or that of your loved one with a touch of sweetness from Ricky's
For the holiday season, you can always get something from Ricky's that can make your celebration even more special.
With Ricky's, quality is the trademark, so treat your tastebuds to a premium experience by buying a box.
Address: 312 Market St, Hermann, MO 65041, United States.
Check out other cities in Missouri? here are guides on things to do in Kansas City, things to do Joplin , and things to do in Branson for a fun Tennessee exploration.
Start planning your trip to Hermann
Hermann, Missouri, is a wonderful and fun-filled city with lots of things to learn and to view the magnificent edifice all around, ranging from the Hermann Trolley to the Sugar Momma's yummy palace and other top attractions visit.
There are lovely historic buildings, different outdoor activities, a lively music scene, famous boutiques for shopping, top wineries, and bars for people to relax and enjoy.
It is a great place to spend a long vacation and even an entire weekend for scholars with lots of public museums and libraries for research work and another academic program.
Plan your trip to Hermann, Missouri today to experience one of the greatest fun adventures in life; always refer to this article as a guide as you tour the city.