Harrisonburg, an independent city nestled in western Shenandoah Valley in the Commonwealth of Virginia, United States, is the county seat of Rockingham County. Harrisonburg, VA, was founded by Thomas Harrison in 1779 and incorporated a city in 1916.
The city is populated with 53,558 people as of the 2022 census. Harrisonburg is an outdoor lover's paradise, with a countryside feel that draws many tourists worldwide.
It provides numerous vacation activities to keep your energy high and vibrant such as festivals, camping, hiking, fishing, and hiking.
In addition, some museums preserve the rich history of the Ares, lovely nightlife experience, different businesses, the best restaurants, live music, orchards, greenhouses, children's play areas, and markets.
Are you planning an exploration of Harrisonburg? Here are the top things to do in Harrisonburg, VA.
Things to Do in Harrisonburg, VA
1. The Joshua Wilton House
This House is a historic Victorian-style building in Downtown Harrisonburg, Virginia. The House was built in 1888 by Joshua Wilton, who fostered Harrisonburg's infrastructural development. After 40 years, the ownership of the building was moved to several other families.
After 130 years, the House still stands, although it has undergone some refurbishments. Today the structure is open for tours and is being used as a private event space centered on wines which earned them an award.
The Joshua Wilton House is an ideal place to opt-in for a night or two; however, available on reservation. Guests can also relish some tasty meals.
Exploring the Joshua Wilton House is one of the top things to do in Harrisonburg, VA, especially if you are intrigued by vintage items.
Address: 412 S Main St, Harrisonburg, VA 22801, United States
2. White Oak Lavender Farm & The Purple WOLF Vineyard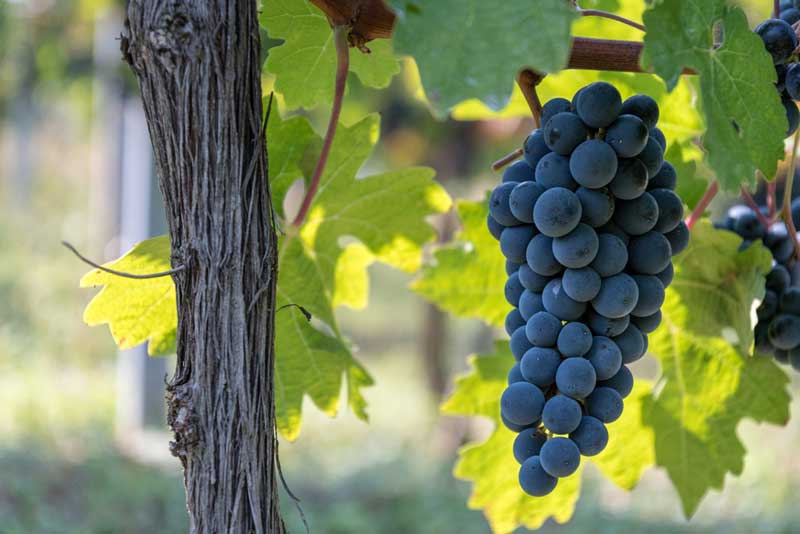 One of the best things to do in Harrisonburg, VA, is to check out the White Oak Lavender and the Purple Wolf Vineyards, as it is among the many top-tier attractions.
The ideal times to visit are during Labor Day and Memorial Weekend because, during this period, the authorities in charge offer numerous guided tours. In addition, there are multiple tastings to enjoy in their vineyards.
You can tour the vineyard and taste their delicious wine in the tasting room. After wine tasting, try out their lavender-flavored ice cream.
Often visitors do not get to have that flavor, but it has a unique taste. Christmas and Thanksgiving are special over here. Don't hesitate to check it out.
Address: 2644 Cross Keys Rd, Harrisonburg, VA 22801, United States
3. Shenandoah Valley
The Shenandoah Valley occupies not too many areas of the Appalachian Valley and is a massive part of Harrisonburg, VA.
This Valley spans over 200 miles and is the abode of several ecosystems. The Valley also has a beautiful backdrop as a result of the picturesque mountains, numerous hiking trails, and parks in it.
The Shenandoah Valley is massive, so tour the entire area and enjoy your every stay here. Camping activities are encouraged because of the extensive size. In addition, visitors can engage in fishing, as there are several glassy lakes.
Historic towns like Shenandoah, Harrisonburg, Lexington, Winchester, and others are perched along the Trail. The city boasts a rich cultural heritage, numerous restaurants and shops, nature expeditions, outdoor recreation, museums, art, landmarks, and historic tours. There is something everyone can do here.
Address: Harrisonburg, VA, United States
4. Edith J. Carrier Arboretum
Edith J. Carrier Arboretum, a natural woodland preserve nestled on the famed James Madison University campus, covers an area of 125 acres. The Arboretum features a more than 3 miles meandering trail.
The forest is dominated by oak hickory which supports several spring and fall migrants such as blackpoll and bay-breasted warblers. The preserve also serves as a habitat for birds like a white-breasted nuthatch, white-eyed vireo, Acadian flycatcher, and American redstart.
Swarms of damselflies and dragonflies are dominant during summer. The preserve's every edge gives a beautiful backdrop for taking photos. Enjoy the wind that blows here as you have a stroll through the entire gardens of daffodils.
The University's science department sometimes uses the conservatory for research purposes. The Arboretum also offers lectures, classes, tours, and other unique events.
The exploration of Edith J. Carrier Arboretum is one of the best things to do in Harrisonburg, VA, especially for nature enthusiasts.
Address: 780 University Blvd, Harrisonburg, VA 22807, United States
5. Shenandoah Beerwerks Trail
If you love good liquor, one of the best things to do in Harrisonburg, VA, is to check out the Shenandoah Beerwerks Trail. This Trail guides you to 14 different breweries.
The Trail has numerous twists and turns and finally ends in Lexington. Each brewery you find here has its unique story.
The Shenandoah Beerwerks Trail meanders throughout three beautiful counties, making it an exciting place to visit. Many people who visit always want to taste the best flavor of each county.
These individual breweries produce their unique beer flavor. Be sure to make a trip to any of the breweries on this Trail and explore the lovely live band, gratifying farm-to-table food, and the opportunity to grab exciting prizes during their promotional programs.
Address: Harrisonburg, VA, United States
6. Shenandoah Heritage Market
Visit the Shenandoah Heritage Market to shop for great food items to stock up your kitchen. You will certainly enjoy the feel of the indigenous culture in this market.
This is one of the largest markets to find in Shenandoah Valley. It contains lots of shops with each of them selling amazing stuff. The exciting thing about the market is the locally handcrafted goods available for sale.
The item sold here is affordable for everyone, so you need not break the bank. You can also purchase unique souvenirs to take back home. Be sure to buy baked foods and candies as well at the market.
Address: 121 Carpenter Ln, Harrisonburg, VA 22801, United States
7. Mineral Museum
Plenty of hidden gems perched on the campus of James Madison University, and the Mineral Museum, a massive attraction in this region, is part of them.
The Mineral museum accommodates more than 60 distinct kinds of gemstones obtained from different parts of the world.
If you are interested in precious gems and rocks, be sure to visit and see the uniqueness of these items, as public tours are also allowed in the Museum.
A guide usually joins the tour of the Museum, which gives you all the information you need about each gem, the crystallization process involved, its components, value in the market, and others.
Address: 1301 Carrier Dr., Harrisonburg, VA 22807, United States
8. Showalter's Orchard
Showalter's Orchard encompassing 60 acres, has almost everything you desire to find in a greenhouse, from flowers to peaches and even more than 25 different species of apples. The Orchard is about 20 minutes away from Harrisonburg, VA.
The greenhouse is a wonder as it has flower bushes and fruit trees throughout the area. As a result, the entire Orchard releases vibrant energy and is colorful.
Visitors can also find veggies or foreign fruits here. So stop by and enjoy shopping for healthy fruits and other items here.
This attraction promises to be welcoming as you explore their cidery, Orchard, event venue, and a good farm stay.
Address: 17768 Honeyville Rd, Timberville, VA 22853, United States
For a fun time in Virginia, take to exploring our list of things to do in Fairfax, things to do in Front Royal and fun things to do in Waynesboro for a fun vacation time.
9. Valley Turnpike Museum
Suppose you are well enlightened about American history; in that case, you should know of the famed Turnpike Era, but if you are not, this Museum has detailed information about everything you need to know.
During the 1800s, colonization was inherent in the Shenandoah Valley. The Turnpike Era started when different natives of this region connected with foreigners who built their colonies here.
As a result of different cultures mixing, this period in time has a lot of importance in the Shenandoah Valley history.
A road was constructed by the Valley Turnpike Company, which spans from Staunton to Winchester, and had a vital role in molding the region's development. The Museum also has detailed information about the activities that transpired during these times and unfolded it to tourists.
During your visit to the Museum, don't hesitate to check out the Virginia Craftsman Showroom and the Civil War Orientation Exhibit.
Address: 212 S Main St, Harrisonburg, VA 22801, United States
10. Virginia Quilt Museum
Another interesting museum to look out for is the Virginia Quilt Museum in Harrisonburg, VA. This destination draws tourists from different parts of the world.
Virginia's textile industry blossomed in the past, and the Virginia Quilt Museum can attest to that.
Recent stitching techniques are different from those used centuries ago; therefore, a lot has changed in the stitching world.
In the Museum, visitors can get a chronicled guide of how these techniques went outdated with time. Touring this destination is one of the top things to do in Harrisonburg, VA.
Be sure to check out the various machines used then, including quilts. The Museum is made up of three floors and contains vintage quilts.
Address: 301 S Main St, Harrisonburg, VA 22801, United States
11. Harrisonburg Farmers Market
Another interesting site to look out for, especially if you want to purchase fresh local produce, is the Harrisonburg Farmers Market.
Be sure to buy their healthy and unique vegetables and fruits cultivated by local farmers organically.
Furthermore, there are freshly baked goods for purchase at the Farmers Market. Patrons of this Farmers Market shop for locally made items as well.
The locally grown produce sold here ranges from bread to numerous fine-baked foods, cheeses, eggs, zucchini asparagus, and other prepared foods. In addition, there are freshly cut flowers, bedding, nursery plants, and others.
Don't hesitate to add it to your itinerary.
Address: 228 S Liberty St, Harrisonburg, VA 22801, United States
12. Heritage Bakery & Cafe
Stop by the Heritage Bakery and Cafe if you want to have some good from the whole tour and treat your stomach to some delicious foods.
Heritage Bakery & Cafe is situated in the downtown area of Harrisonburg, so you need not go very far to check out the main attractions.
Be sure to stop by and treat your stomach to delicious meals. If you love tea parties, one of the best things to do in Harrisonburg, VA, is to visit the Heritage Bakery and Cafe.
The entire setting oozes affluent vibes, and the baked food items are prepared freshly daily. You can have some excellent coffee with delicious pastries and enjoy.
Address: 212 S Main St, Harrisonburg, VA 22801, United States
13. More Discovery Museum
The kids should not be left out of the fun and excitement in this region. The More Discovery Museum is a favorite destination among children.
This exciting Museum allows children to get a hand at the knowledge they desire. The Museum promises to be fun, learning, and engaging as well.
Numerous summer camps are hosted here, and the kids are most welcome to be part of it during your visit. Be sure to let your kids stay so they have excellent learning.
You can plan to host your field trips, summer camps, birthday party workshops, and numerous fun activities at the destination. Visiting More Discovery Museum is one of the fun things to do in Harrisonburg, VA.
Address: 150 S Main St, Harrisonburg, VA 22801, United States
14. Shenandoah Joe
One of the best things to do in Harrison burg, VA, if you have a good interest in quality Coffee and Beer is to visit the Shenandoah Joe.
The coffee shop is simply the best. It is not common to hear about a shop that focuses on both coffee and beer. This destination is a treasure for locals and tourists alike.
The mode of bean preparation in Shenandoah Joe is hand roasted, and their homemade beers are unique, unlike the everyday beers you buy from bars.
Be sure to visit and taste what they have in store for you; the experience is more of a quirky one, but it is worth it at the end of the day.
Address: 100 S Mason St, Harrisonburg, VA 22801, United States
15. Brethren & Mennonite Heritage Center
The Center celebrates the spiritual and historical legacies of the Shenandoah Valley's Brethren and Mennonites.
The two traditions stress peace, care for neighbors, the importance of spirituality against material values, etc.
Encompassing 24 acres, the Brethren & Mennonite Heritage Center contains ancient buildings dating back to the 18th to 20th centuries. The Center also offers a breathtaking extensive view of Shenandoah Valley and interpretive displays.
The Center engages practitioners, visitors, and volunteers in its belief and faith traditions via artifacts, experiential learning opportunities, stories, etc.
Address: 1921 Heritage Center Way, Harrisonburg, VA 22801, United States
Virginia presents breathtaking attractions and activities, explore some of its cool cities, here are guides on things to do In Luray, Woodbridge and Blacksburg.
16. Hardesty-Higgins House Visitor Center
A physician in Harrisonburg by the name of Henry Higgins built the Hardesty-Higgins House in 1984, which was the abode of Isaac Hardesty, the mayor of Harrisonburg.
In May 2001, the city of Harrisonburg took ownership of the home and made ready plans to restore the building. The building is currently managed and run by Harrisonburg Tourism and Visitor Services.
The aim was to create a structure that would stand as a museum and a community center, thus improving the building's historical importance to Harrisonburg.
You can't afford to visit this Center, as it's one of the best things to do in Harrisonburg, VA.
Here is an ideal spot to be if you are looking for something indoor to do, especially when it is dressing or rainy. Also, exploring the Center does not cost a penny; isn't that great?
Address: 212 S Main St, Harrisonburg, VA 22801, United States
17. Back Home on the Farm
The Back Home on the Farm has been in the ownership of the Hess family since the late 1950s. A corn maze and various family-friendly features were implemented in 2004.
Lynne Hess and Gary have managed the Farm since 2014.
The Farm's environment is so welcoming, and you will be amazed by the beautiful colors and scents that fill the whole place.
Here is an ideal spot to have a great time with friends if you want to experience the very best of the city's attractions, as it's one of the best things to do in Harrisonburg, VA.
Explore the numerous annuals, hanging baskets, perennials, and vegetables at the local garden center or nursery. The Farm allows families to view various plants and animals. Kids can also participate in children's activities,
Address: 2915 Willow Run Rd, Harrisonburg, VA 22802, United States
18. Shenandoah Spirits Trail
Numerous small-scale businesses are located in downtown, rural areas, and cities of Shenandoah Valley, and the Shenandoah Spirits Trail has helped these businesses thrive.
The Trail, which started operations in September 2016, has supported small enterprises greatly.
The Trail features gorgeous landscapes, historic downtown districts, significant landmarks, classic dining, and many shopping areas. Ensure to be part of the outdoor activities throughout the Trail.
Shenandoah Spirits Trail promises an unforgettable experience. Explore the distilleries and breweries here while you anticipate the following glamorous location to see.
Everything to find on the pathway is within an hour's drive from each other, and there are transportation services available in some areas.
Each location leaves you amazed due to its landscape. Don't forget to bring a camera along to take lovely photos to post on your social media handles.
Address: Harrisonburg, VA, United States
20. Rolling Hills Antique Mall
For more than 30 years, Rolling Hills Antique Mall has offered the public a top collection of antiques and collectibles, including dolls, artifacts, glassware, pottery, etc.
The Rolling Hills Antique Mall was acquired in 2001 by Norman Kreider, its current owner. Check through the antique stock if you need to expand your collection of rare gems.
Search for unique antiques rarely seen in stores or shops as you walk around the shop. The antiques are perfect for souvenirs to take back home.
Address: 779 E Market St, Harrisonburg, VA 22801, United States
21. A Dream Come True Playground
A Dream Come to True Playground started operations in 2016 when the Vasquez family provided a playground sketch for the Hayward Area Recreation District.
The Playground was established primarily because of Mia Vasquez, diagnosed with cerebral palsy at birth. Due to her condition, she was unable to go to a playground. After her 10th birthday, the family suggested the construction of the Playground.
The HARD Board of Directors approved Mia's Dream Come True Playground, and the park was opened officially for use for all and sundry in 2019.
The Playground promises to be fun and allows everyone to enjoy themselves, even those with unique abilities. The park is totally wheelchair accessible and safe as well.
The Playground features rainbow arches, roadway arches, a pavilion, family comfort stations that are entirely accessible, a drawing wall, shade structures, and a rock and hammock swing. Playing in this Playground is one of the fun things to do in Harrisonburg, VA.
Address: 1050 Neff Ave, Harrisonburg, VA 22801, United States
22. Little Grill Collective,
The Little Grill Collective, situated in downtown Harrisonburg has been a pleasurable attraction for families since 2003 and features a classic menu that is acknowledged as the most ideal for breakfast and veggies in Harrisonburg.
The Little Grill is a top-tier business in Harrisonburg that encourages green procedures in all they do, such as saving water, making use of recyclable materials, using freshly sourced ingredients, composting food waste, and others.
In addition, a 5% donation is made from the business profits annually to indigenous organizations and charities. Aside from being focused on the environment, their meals are incredible.
Don't hesitate to add it to your itinerary.
Address: 621 North Main Street Harrisonburg, VA 22802,
23. ArtWorks Gallery
The Artworks Gallery is a student-operated gallery located inside the James Madison University School of Art, Design, and Art History that showcases artworks crafted by graduate and undergraduate students.
Despite being a student-run gallery, the artworks are outstanding. In addition, the incredible art pieces carried by artists during training are excellent and unique.
The gallery is made up of hardwood floors, moveable walls, high open ceilings which have exhibits that change in three weeks, and large windows.
Admiring the art pieces in ArtWorks Gallery is one of the best things to do in Harrisonburg, VA, especially for art lovers.
Address: 131 W. Grace Street, 131 Chesapeake Ave, Harrisonburg, VA 22807, United States
24. James Madison University
James Madison University, previously known as The State Normal and Industrial School for Women at Harrisonburg, was established as a women's college in 1908 by the Virginia General Assembly.
In 1976, the University took after the name James Madison, who was the fourth President of the United States.
Ensure to visit and enjoy the beautiful views of the campus and the iconic Bluestone structures that give the University a great environment. Also, check out their botanical preserve and take a walk around the campus.
Address: 800 S Main St, Harrisonburg, VA 22807, United States
25. 150 Franklin Street Gallery
150 Franklin Street Gallery, founded in 1995, was the first multicultural art gallery in Harrisonburg, VA.
Various works showcased by professional and local artists include acrylics, ceramic sculptures, fabric creations, monoprints, watercolors, bronze wood, and handmade paper.
Explore the art gallery and learn what these artists' artworks are trying to tell. You can also take beautiful photos to remember the experience.
Address: 150 Franklin St., Harrisonburg, VA 22801
Meet the top attractions in Virginia, here is a guide on things to do in Abingdon, things to do in Lexington, and the best things to do in Yorktown.
Plan Your Trip to Harrisonburg
If you are searching for a place to have a perfect getaway experience, be sure to visit the city and enjoy everything it has, ranging from its local drinks and cuisine to its rich historical background.
The beautiful city blooms with a high-energy ambiance, which will make your vacation remarkable and memorable.