Tahlequah is a city in Cherokee County, northeastern Oklahoma, at the foot of the Ozark Mountains. The city is the seat of Cherokee County and the capital of the two Oklahoma Cherokee tribes.
According to the United States Census Bureau, the small city of Tahlequah, Oklahoma, had recorded a total population of 16,463 as of 2021.
The city is strategically positioned within the scenic Illinois River Valley, providing beautiful picturesque scenery and various entertaining activities for residents and tourists.
Tahlequah has many unique attractions centered on the history, culture, and traditions of Native Americans.
Are you looking for what to do in Tahlequah? Here are the best and fun things to do in Tahlequah, OK.
Things to Do in Tahlequah, OK
1. Riverbend Floats
Wondering what to do in Tahlequah, OK? Unwind and relax in a fun and family-friendly setting with your family and friends at Riverbend Floats.
Riverbend Floats is based in the best float and recreation region of the Oklahoma Ozarks, along the Illinois River corridor.
They are known for their exceptional customer service and are the best-rated outdoor retailer on the Illinois River.
You can book a ride with them online using their website or offline at the location. Kayak along the lovely Illinois River at noon. As you float down the river, whether alone or in tandem, take in the picturesque river scene.
If you are a novice, you will get the chance to be accompanied by a professional on the river. On completion of your float, they will escort you back to Riverbend from their private launch site up the river.
Aside from riding on the floats, lodging facilities are also available.
Address: 15693 OK-10, Tahlequah, OK 74464, United States
2. Cherokee National Supreme Court Museum
Residents frequently visit the Cherokee National Supreme Court Museum for information on some of the most significant occasions in Cherokee history.
This former courthouse, now a museum showcasing Cherokee's former judicial system, is located at Keetoowah Street.
This comprises the judicial precedents, news reports, and authentic artifacts that shaped the Tahlequah legal system of the old town.
For a self-guided tour and to allow you to learn independently, each of these is accompanied by an infographic.
The Cherokee National Supreme Court Museum is also the oldest structure in the entire state of Oklahoma. This bestows a priceless and illustrious prestige on the tower.
Check out the exhibits at this historical museum; it is a worthwhile trip.
Address: 122 E Keetoowah St, Tahlequah, OK 74464, United States
3. Cherokee Arts Center & Spider Gallery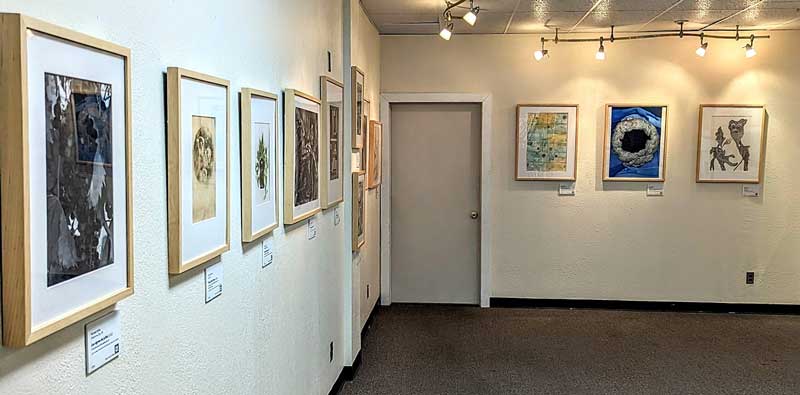 The Cherokee Arts Center & Spider Gallery is a hub for artists and art lovers.
It is the location of approximately 100 renowned and up-and-coming artists' unique creations, which contain hints of authentic Cherokee culture.
They work in various media, such as woodcarvings, metal sculptures, weavings of textiles, paintings, and pottery.
Through regularly planned group programs, the Cherokee Arts Center & Spider Gallery also provides a way to develop more vital artistic abilities.
Additionally, the gallery sells original works of art you can purchase. The painting, vase, or a simple greeting card could be a memento of your journey to Tahlequah.
Address: 215 S Muskogee Ave, Tahlequah, OK 74464, United States
4. Cherokee Casino Tahlequah
The Cherokee Casino Tahlequah is located on Seven Clans Avenue, so stop by if you're feeling adventurous. The outside and interior decor of this casino is magnificent.
There are several chances for enjoyable and risky amusement thanks to the combination of modern and vintage gaming devices.
Live music is occasionally played at the casino to entertain customers while they engage in playing the games.
Two indoor restaurants at Cherokee Casino Tahlequah provide various eating options.
White Wolf Steakhouse is the most excellent restaurant for customers eager to spend money on good dining, while River City Cafe is available for those who want a more relaxed dining setting.
Address: 3307 Seven Clans Ave, Tahlequah, OK 74464, United States
5. War Eagle Resort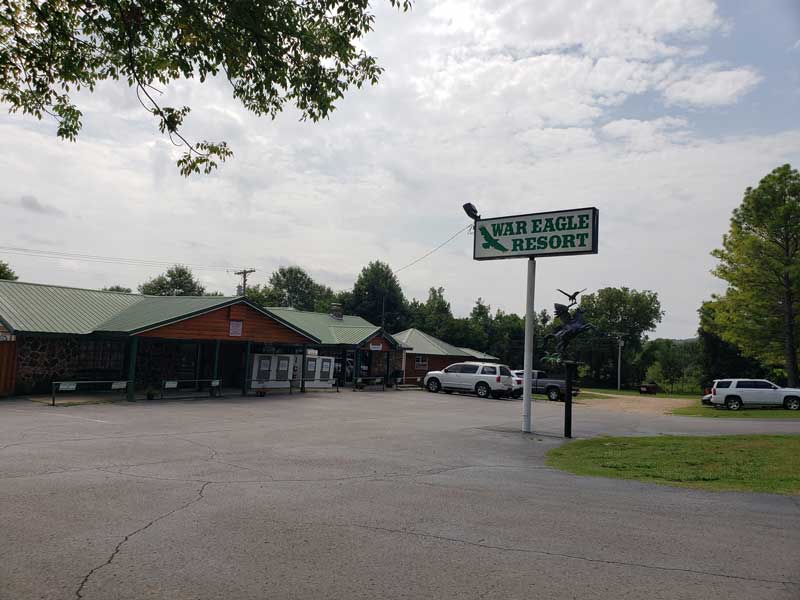 War Eagle Resort has offered people the chance to enjoy the delights of riverfront property since 1975.
The Illinois River's picturesque beauty can be enjoyed through various activities this three-star hotel offers.
Their most common package includes a pleasant cruise down the river in a kayak, canoe, or raft.
A private, rustic campground close to the riverbanks is also available for you to lodge at through War Eagle Resort. It's a beautiful way to experience life without modern technology and fully immerse in the outdoors.
The Resort does, however, provide lodging in the form of a comfortable, roomy log cabin if camping is not your thing.
War Eagle Resort also houses a BBQ grill and a shopping center to make guests' stay more convenient.
Don't miss out on what the luxury War Eagle Resort has to offer.
Address: 13020 OK-10, Tahlequah, OK 74464, United States
6. Lake Tenkiller
Lake Tenkiller, a 13,000-acre lake, offers various outdoor recreational activities on the Illinois River. It is just south of Tahlequah.
Visitors to Lake Tenkiller can use several amenities, including two state parks: Tenkiller State Park and Cherokee Landing State Park.
The Parks are situated on the Lake's shoreline, providing camping and outdoor relaxing facilities.
In addition to the two State Parks in this region, there are a ton of marinas, boat ramps, restaurants, campgrounds, and golf courses.
Fishing is another activity you will certainly enjoy doing at Lake Tenkiller. It is highly populated with largemouth and spotted bass.
In addition to all these fun activities, you can take a boat cruise on the water. You can count on Lake Tenkiller to keep you entertained with activities that will lure you back season after season.
Address: 446977 E 980 Rd. Cookson, OK 74427, United States.
7. JT Nickel Family Nature & Wildlife Preserve
Unique activities await you when you visit the
JT Nickel Family Nature & Wildlife Preserve
, a priceless gem for admirers of pure nature.
Three different trails are available for you to choose from; they take you through wetlands, pine forests, or savannahs. Each habitat exposes you to various natural plants, trees, flowers, and wildlife.
The Preserve is home to many gorgeous wildflowers, butterflies, and amphibians.
The Illinois River and its nearby trees can be seen in great detail from the Preserve's upper pathways.
Address: Tahlequah, OK 74464, United States
8. Cherokee National Prison Museum
The Cherokee National Prison Museum is a great place to go and learn about former prisoners' lives in the Cherokee.
The Cherokee National Prison Museum was constructed in 1875 for dangerous native American prisoners sentenced to death.
The prison had a sturdy foundation and resisted the passage of time because its primary building material was sandstone rock.
The building has admirably held up, although most exhibits have been duplicated.
You may look into the convicts' lives by visiting the museum. You can also check out some displays, including their jail cells, hanging gallows, and blacksmith shops.
Additionally, the area is littered with educational graphics that will help you comprehend earlier prisoners' struggles.
Address: 124 E Choctaw St, Tahlequah, OK 74464, United States
Planning to explore Oklahoma? Get the best attractions and activities in Broken Arrow, and Bartlesville for a fun vacation.
9. Kroner & Bauer Pub
Some of the city's best beers may be found at Kroner & Bauer Tavern on Muskogee Avenue.
This brewery's excellent range of brews includes 16 beers on tap, packaged beers, wines, blended cocktails, and festive drinks.
Kroner & Bauer Pub has an industrial interior design and a beautiful outdoor terrace. It presents a possibility for group interactions in addition to their drinks.
Board games, pool tables, and an outdoor bocce ball court are just a few of the many social activities found there.
The bar also holds themed occasions, including trivia night, karaoke, and lives bands.
Visiting this Pub with friends is one of the best things to do in Tahlequah, OK, especially if you love beers. So, waste no time and check it out.
Address: 200 N Muskogee Ave, Tahlequah, OK 74464, United States
10. SkateHouse
Roller skating is a fun, vintage form of entertainment that SkateHouse brings back to you! Relive your youthful years in SkateHouse.
Since its opening in 1978, this location has been the setting for a thriving, enjoyable activity.
You can glide around the facility on a smooth, large rink while using the available rental roller skates.
If you're a newbie, an employee can provide a brief tutorial on maintaining balance and moving safely around the rink.
They also provide special party packages with private rink access and a group Nerf party. Skating at this rink is one of the fun things to do in Tahlequah, OK.
Address: 1518 N Grand Ave, Tahlequah, OK 74464, United States
11. Franklin Castle
This magnificent building, which was built between 1927 and 1931, is one of the best places to visit in Tahlequah, OK.
The Franklin Castle is a masterpiece of architecture perched high on a hillside with a breathtaking view of Northeastern State University, Town Branch Creek, and the Downtown Entertainment District.
The inspiration for the Castle House came when Professor Franklin, an Industrial Arts professor at Northeast State College, asked his spouse, a woman he had met at the University of Central Oklahoma, if she wanted an opulent home.
Her sarcastic retort influenced the unique and original design of the Castle House. Students of Professor Franklin worked diligently for nine semesters to create this impressive structure.
The homely 2,500-square-foot interior is inviting and comfortable. It includes gathering spaces that can be used for dining or meetings, a patio and courtyard outside, and a kitchen.
The Castle, which can take about 100 people, is the perfect venue for a unique wedding or celebration. It has been rented over the years by couples.
Address: 415 N College Ave, Tahlequah, OK 74464, United States
12. Tahlequah Main Street
The local community has been working on Tahlequah Main Street as part of an ongoing initiative to support a thriving, long-lasting downtown. Exploring this Main Street is one of the top things to do in Tahlequah, OK.
It aspires to preserve the historical, architectural, and cultural traditions that are representative of Tahlequah's past.
This fantastic location's streets are lined with charming neighborhood stores and old buildings.
Tahlequah Main Street offers its visitors a variety of options, whether they want to shop, eat, or use a service.
The organization in charge of the initiative also organizes neighborhood gatherings, including cookie walks, festivals, and outdoor movie evenings.
Tahlequah Main Street provides many opportunities to interact with people and make new acquaintances through these activities.
The heart and culture of a new city can be explored by strolling through its main streets. Visit Tahlequah's Main Street if you have the chance, and have a lovely time!
Address: 118 E Shawnee St, Tahlequah, OK 74464, United States
13. Thunder Bowl
A bowling alley can be found virtually in every city because bowling is a popular and enjoyable leisure activity.
Thunder Bowl is one of the locals' favorite entertainment scenes. It provides numerous opportunities to have fun with family, friends, and co-workers.
Visitors can explore its roomy bowling lanes, arcades, and pool tables. Even though they have been in use for more than 15 years, the attractions at Thunder Bowl are kept in good condition.
They also offer traditional American cuisine and refreshments to help satisfy your appetites as you play their games.
For those looking for a communal setting, Thunder Bowl provides all they need for a social gaming hangout. Bowling is no doubt one of the best fun things to do in Tahlequah, OK.
Address: 833 W Choctaw St, Tahlequah, OK 74464, United States
14. Backwoods Food Manufacturing Gift Shop
Backwoods Food Manufacturing specializes in making and distributing gourmet recipes, salsa, pickles, barbecue sauce, and spice blends.
In 1998, Mike Coursey, a resident of the Cherokee Nation, and his wife Danielle launched what they intended to be a modest gift basket business. It expanded into a more prominent company than was initially expected.
They produced holiday items but were so well-liked that people wanted them all year. Then in 2003, they decided to start producing goods for other businesses.
Stop by the Backwoods Food Manufacturing Gift Shop on your way out of Tahlequah, OK, and purchase one or two food items as souvenirs.
Address: 591 Main Pkwy, Tahlequah, OK 74464, United States
15. Diamondhead Resort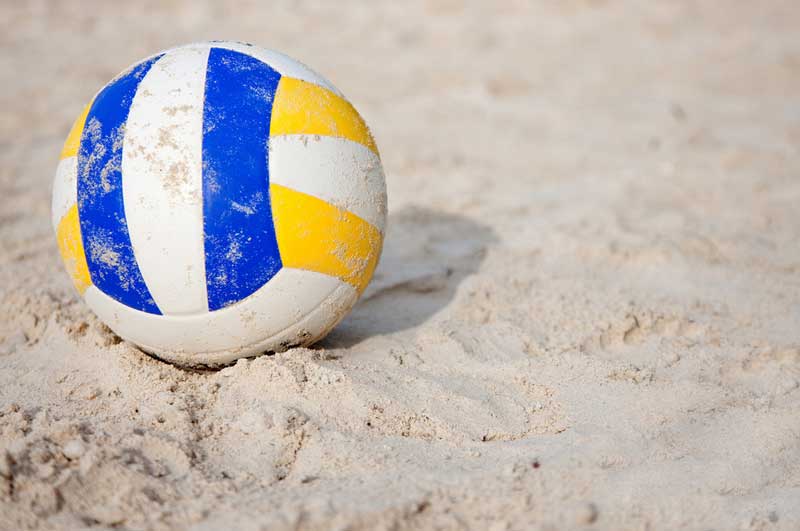 Diamondhead Resort is the best place to have fun in the sun. Bring your friends and loved ones to Diamondhead Resort if you want to have the best kayaking or rafting experience possible.
You are welcome to stay and use their outstanding facilities after your float is finished. There are picnic areas, sand volleyball courts, horseshoe pits, a basketball court, and a playing field for additional activities.
Excellent campsites are available at Diamondhead Resort if you enjoy being outside. You can pitch your tent next to the Illinois River's tranquil sounds.
They have primitive grounds with more privacy. Its campground comprises 30 amp/50 amp RV sites, electrical campsites, and restrooms. There are also motel rooms and bunkhouses with air conditioning.
Diamondhead Resort is open every day from Memorial Day to Labor Day. Reservations are required for stays before Memorial Day and after Labor Day.
Address: 12081 OK-10, Tahlequah, OK 74464, United States
Meet the top attractions in Oklahoma. Here is a guide on the things to do in Stillwater, and the best things to do in Bricktown.
16. Cherokee Trails Golf Course
The Cherokee Trails Golf Course offers golfing to the general public at a cost-effective price.
Golfers of all skill levels will find satisfaction at the Cherokee Trails Golf Course, a straightforward yet well-kept course.
It has a significant green area surrounded by enormous trees of various descriptions to blend in with the main course.
You can view a stunning sunset as the sky's backdrop if you schedule your visit appropriately. Your recollection of the golf game can be significantly enhanced by it.
Cherokee Trails Golf Course is a spot you should consider visiting if you ever need a relaxing way to kill time.
Address: 22706 S 504 Rd, Tahlequah, OK 74464, United States
17. Cherokee National History Museum
Visit the Cherokee National History Museum on Muskogee Avenue for an engaging educational experience.
The Cherokee Nation is the subject of many museums, but each has a distinctive emphasis that sets it apart.
The Cherokee National History Museum encompasses their tenacious community's history and culture. This pertains to how they were handled in the past, how the community has grown, and how they overcame their hardship.
In addition, Cherokee National History Museum has historical items such as attires of the Native Americans, tools, artifacts, and photographs you can glance at.
A wealth of knowledge is available at the Cherokee National History Museum, and you will surely learn a few things.
Address: 101 S Muskogee Ave, Tahlequah, OK 74464, United States.
18. Cherokee Nation Gift Shop
Cherokee Nation Gift Store is a one-stop shop for all items with a Cherokee motif in the city.
This gift shop has something for everyone, from straightforward and commonplace trinkets to unusual mementos. Wood carvings, flags, key chains, and weavings are some of the souvenirs you can purchase from the gift shop.
Bear paws, carved knives, and Cherokee alphabet blocks are among the more unusual things. Everything in the store shows evidence of the community's continuing culture.
Address: 3393 Cherokee Springs Rd, Tahlequah, OK 74464, United States
19. Tahlequah Creates
Tahlequah Creates is a place where various local artists can come together and collaborate.
The imaginative items at their exhibition are unpredictable and range from jewelry to paintings, sculptures, knitted goods, and figurines.
My favorite aspect is that you'll be helping their community even if you stop by because they are all locally created.
In addition, they host social gatherings like live music performances, open mic nights, poetry readings, and painting lessons.
It's an excellent spot for meeting new individuals, particularly those with imaginative brains and artistic abilities.
Address: 215 N Muskogee Ave, Tahlequah, OK 74464, United States
20. Tahlequah History Trail
Exploring the Tahlequah History Trail is one of the top things to do in Tahlequah, OK, if you want to learn about Native American history and culture.
The Tahlequah History Trail is a historical landmark and museum that depicts the proud Cherokee Nation's trek along the Trail of Tears from Florida to Oklahoma.
Visitors can learn interesting facts about the history of the Cherokee people, their migration from Florida to Oklahoma, and their settlement in Oklahoma by following this trail.
The scenic trail is thoughtfully laid out through the park's woods, along the waterway, and passes several exciting sites.
Seminary Hall, Cherokee Settlement, Franklin Castle, History of Tahlequah, Sequoyah, and Capitol Square are just a few of the "History Boards" available, containing comprehensive information and pictures.
The destination presents a pleasant excursion that doubles as a spectacular stroll and a bit of history. Have fun while being educated!
Address: 111 S Cherokee Tahlequah, OK 74464, United States
21. The Skin Boutique
If you enjoy having clear and seamless skin and visiting this fantastic city, stop by the Skin Boutique for the best deals.
The Skin Boutique offers authentic and original beauty products. There are Room Diffusers, Bath & Body Oil, Body Scrubs, and Fragrances.
Ensure to try their bestselling line of Kamama Skin Care while sitting at their sampling tables. This facility has something for everyone.
They have friendly, accommodating staff that is also incredibly aware of skin care. Their objective is to assist clients in making knowledgeable decisions about skin care.
Therefore, while visiting Tahlequah, please stop by and let them assist you in finding the right products for your skin.
Address: 106 W 4th St, Tahlequah, OK 74464, United States
22. Sparrow Hawk Mountain
One of the most famous walks in the Tahlequah area is Sparrow Hawk Primitive Area. It offers expansive views of the Illinois River valley and the area's hills.
Sparrow Hawk Mountain's view position above the Illinois River is one of Tahlequah's most recognizable viewpoints.
During the fall and winter, you have greater access to several side trails that branch off the main course.
Take a strenuous stroll between pine and oak trees on rocky and dirt pathways. You will climb about 500 feet nearly immediately, so warm up and stretch before you start.
You will descend and ascend in small steps after reaching the top of the cliffs. Infinite and stunning views can be seen from the top of Sparrow Hawk at all times of the year.
Please take caution when hiking because there are steep, unsecured rock outcroppings scattered nearby.
Please bring plenty of water in the summer because it can get hot there. Wrap up warmly and pack lots of water and snacks for the winter.
The best seasons to hike this trail are during spring and fall when the weather is mild and the number of insects is low
For information on hunting seasons, visit the Wildlife Department of Oklahoma website. Ensure to wear appropriate clothing when exploring the destination.
Address: E 733 Rd, Tahlequah, OK 74464, United States
23. Norris Park
Norris Park is a tranquil choice for individuals seeking a quiet retreat because it is tucked away in sweeping greenery and immaculate grasslands.
It bears the name of Floyd H. Norris, a deserving attorney who gave generously to the community.
Norris Park is an easily accessible location that prioritizes the enjoyment of its guests. It is one of the best places to visit in Tahlequah, OK.
The Park provides visitors with a spot to rest and take in the peace with pavilions, picnic tables, and picnic places. In addition, it is the location of a weekly Saturday farmers market.
You can browse the neighborhood stalls or sit on one of the benches.
Address: East Morgan Street Tahlequah, Oklahoma, 74464, United States
Planning a road trip in Oklahoma? Explore this list of things to do in Ardmore, things to do in Oklahoma City, and things to do in Edmond for a memorable road trip.
Plan Your Trip to Tahlequah
Tahlequah provides thrilling outdoor adventures in untouched nature with its excellent outdoor opportunities.
As the seat of the Cherokee Nation, the city also proudly displays its history and culture. In light of this, exploring the city's museums, entertainment venues, and local arts scene is not to be missed.
Start planning your trip to the fantastic city of Tahlequah, OK.