You can have the best vacation experience in southern Brazoria County of Texas if you plan to visit the beautiful city of Pearland. The city recorded a population of 125,990 in the 2021 census.
The city got its name from a polish nobleman called Witold Von Zychlinsk, who saw a large number of pearl trees when he settled here and concluded that it would make a good name for this region.
Pearland has various leisure activities such as visiting the parks, golf courses, and lush park areas. If you are more of an indoor type, you can visit Pearland's many historical attractions.
The city witnessed tremendous growth after railroad companies constructed a railroad in the 1800s that spans from Houston to Galveston. This growth also advanced further after oil was discovered close to Pearland in the 1930s.
Are you planning a trip to Pearland? Here are the best and fun things to do in Pearland, TX.
Things to Do in Pearland, TX
1. Pear-Scape Trail
One of the fun things to do during your tour in Pearland is to go on a Pear-Scape Trail Scavenger Hunt if you want something adventurous.
The Pear-Scape Trail Scavenger Hunts feature a model-type hunt for adults and two for children, which all center on hunting for pear-shaped sculptures that are four feet tall in the city.
The duration for these hunts is one to two hours, with adults searching for 19 sculpture pears around nine locations. Children get to search for nine pears in six or four stops as stipulated in the hunt's map.
The Pearland Convention & Visitors Bureau website provides guests with this map which offers clues and information about searching for pear sculptures.
Address: Pearland, Texas, United States
2. Pearland Golf Club
The Pearland Golf Club is said to have the best greens in the Houston region, and tons of golfers always come here to play some rounds of golf.
The Golf Club's course also called the "Country Place" layout, is situated on Flower Field Lane and features 18 holes of golfing across 6,802 yards.
Being a par 72 championship golf course, it comes with a 72.8 and a slope rating of 125 on Bent grass.
Pearland Golf Club was opened in the year 2011. It offers a putting/chipping green and a grass-driving range. Golfers can quickly access the GPS-equipped golf carts available in the Golf Club, which even has a week-equipped pro shop.
Moreover, it employs the service of three expert tutors to assist golfers in their play. The club also has a food joint known as the Grilles, which serves its specialty Angus Burgers.
Address: 3123 Flower Field Ln, Pearland, TX 77584, United States
3. John Hargrove Environmental Complex & Wetlands
Aside from having a unique urban lifestyle, the city is graced with many wetland areas, riparian, open waters, and hardwood forests. It is an ideal attraction for bird-watching.
The John Hargrove Environmental Complex & Wetlands, nestled on Magnolia Road, is one of the wetlands in Pearland.
It is a significant attraction to the people because it is Texas's first municipal floating Wetland. You will find varieties of bird species nesting at this large complex.
You will also find great delight in watching various species of birds, like the roseate spoonbills, in the John Hargrove Environmental Complex & Wetlands.
Visitors who explore the 1.7-mile nature trail completely in the complex will be delighted to see beautiful flying creatures like blue jays, bald eagles, and American white pelicans.
Address: 5800 Magnolia St, Pearland, TX 77584, United States
4. Shadow Creek Ranch
One of the best places to visit in Pearland, TX, is Shadow Creek Ranch. It is an ideal place to have a great time outdoors.
It is a 3,500 acres lake-themed master project on the western side of Pearland. There is something for everyone who visits the Shadow Creek Ranch Nature Park.
The Ranch offers visitors the opportunity and experience of enjoying nature when they tour the Ranch's environment.
Apart from the well-maintained trails and educational signage of the natural surroundings, the Ranch also has a place for observation. You can capture the natural views of Pearland from this vantage point using binoculars, and the sight is incredible.
Address: Pearland, Texas, United States
5. Delores Fenwick Nature Center
The Delores Fenwick Nature Center provides individuals with the opportunity to view various types of native animals and also offers a hands-on experience with its exhibits.
The kids are not exempted from being part of the tour as they can play with the DFNC touch table and observe and interact with several animal biofacts.
The Nature Center also features walking trails about two miles long surrounding two ponds. The ponds have nesting islands as a home for migratory avians and other wildlife.
Delores Fenwick Nature Center offers programs such as the basics of fishing for families. It is recognized as an excellent environmental education facility and one of the best places to visit in Pearland, TX.
Address: 5750 Magnolia Pkwy, Pearland, TX 77584, United States
6. Pearland Arts League Gallery
If you are an art enthusiast, one of the best things to do in Pearland, TX, is to visit the Pearland Arts League Gallery.
Pearland Arts League Gallery was opened in 2001, offering its members and artists from Pearland a permanent venue for displaying their works
Both visitors and residents of the city can always come to the art gallery to appreciate and make purchases of artworks done by local and Houston artists.
Things to see in the gallery and purchase as an art collector include realistic and abstract paintings, sculptural and artistic pieces, and photography.
During your tour of the art gallery, do well to strike elbows with the residents' artists, as it is an ideal way to encourage them
Remarkably, league members of the art gallery provided the pear sculptures that numerous guests find interesting to look for in the city via a scavenger hunt and, in turn, encouraging local tourism.
Address: 11200 Broadway St, Pearland, TX 77584, United States
7. Cinemark Theater
Wondering what to do in Pearland, TX? Spice up your vacation by visiting the Cinemark Theater for interesting movies.
The Cinemark Theater draws many movie enthusiasts who come to see recent Hollywood movies due to their Extreme Digital Cinema or XD Screening.
The XD movie screening technology is exceptional compared to the regular movie house screenings. The XD silver screen stretches from wall to wall and ceiling to floor.
The Pearland Cinemark Theater has 12 screens for showing films. Apart from the XD Screening, another fascinating thing about the theatre is its reclining seats and great wine or beer to go with your popcorn.
Address: 3311 Silverlake Village Dr, Pearland, TX 77581, United States
8. Independence Park's
Another important place to check out if you want to have a great time with friends and family members is Independence Park.
Independence Park occupies 74 acres of land and is situated on Pearland Parkway. It boasts an amphitheater berm that can house over 3,000 people and an outdoor stage.
You can check out the amphitheater tunnel in the park and see the mural commemorating the art performances. The mural is embedded in the Pearland Mural Tour, which comprises six public art venues surrounding the city.
The Park also has lovely terrain, an accessible playground, and a pavilion. It also houses the Pearland farmers market, which holds every third Saturday of the month.
Address: 3449 Pearland Pkwy, Pearland, TX 77581, United States
Want more Texas attractions and activities? Check out our list of things to do in Marshall and things to do in Granbury for a memorable vacation.
9. Pearland Recreation Center & Natatorium
Your vacation in Pearland does not stop you from continuing your fitness routine. A must-see destination for you is the Pearland Recreation Center & Natatorium.
You can keep up with your fitness training program by purchasing a Day Pass at the Pearland Recreation Center & Natatorium on Bailey Road.
It is a 107,000-square-foot facility that offers top-class fitness equipment to assist you in keeping up with your fitness training program.
The facility has two racquetball courts, a 50-meter pool, an activity/dance room, two court gyms, and a zero-depth entry pool.
Also, the facility features a Kidz Korner for taking care of children whose parents and guardians use their facilities.
Address: 4141 Bailey Rd, Pearland, TX 77584, United States
10. Sri Meenakshi Temple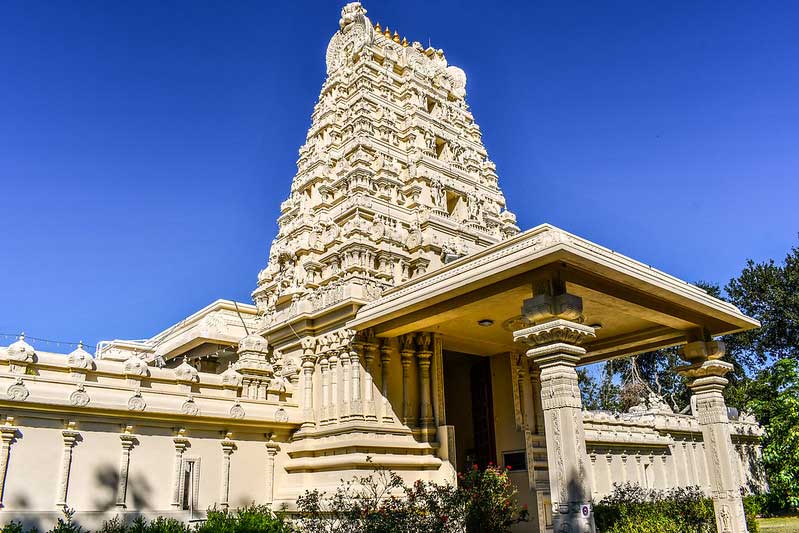 Sri Meenakshi Temple is nestled on McLean Road South in the southern part of Pearland, TX. It is a massive, magnificent snow-white building.
Sri Meenakshi Temple is devoted to Meenakshi, the Hindu goddess of marriage. It is the only temple of its kind that you can find outside India.
Granite materials were used to decorate this shrine to have the same resemblance as that of a Meenakshi temple in Madurai City of Southern India.
Upon entering Sri Meenakshi Temple, you will notice its majestic columns and complex stonework, which make up for the tranquil ambiance of this place.
Address: 17130 McLean Rd, Pearland, TX 77584, United States
11. Pearland Town Center
The Pearland Town Center is a regional shopping mall located on Broadway Street on the western side of Pearland.
The Pearland Town Center has a commercial space of 1.1 million square feet and was completely built in 2008. The Center has four of America's specialty stores, such as Dick's Sporting Goods, Barnes & Noble, Dillard's, and Macy's.
There are restaurants in the mall that offer fantastic dining experiences for guests, such as the Fish City Grill, Crafty Crab, Lotus Seafood, and BJ's Restaurant and Brewhouse.
The houses at Pearland Town Center are also part of this commercial center. However, inside the property are two large lagoons with well-maintained pathways surrounding them and just adjacent to the South Gate Park of the city.
Address: 11200 Broadway St, Pearland, TX 77584, United States
12. Vallensons' Brewing Company
This family-owned nano-brewery is operated by husband and wife Valle and Lori. It is an excellent destination for beer lovers.
Vallensons' Brewing Company produces its beers in small batches. Some of the beers that visitors can sample in their taproom are IPAs, wheat, stouts, porters, and ambers.
Most of these brands are produced seasonally, although the nano brewery has three popular brands that honor the history of this city.
The Settler's Oatmeal is part of the best-selling beer that celebrates the original settlers in Pearland. The nano-brewery even features a Depot Pale Ale, which is a tribute to Pearland's 1930s historic train station.
You can be part of the many events and live music held in the brewery from time to time, like the Super Bowl championships and St. Patrick's Day celebrations.
Address: 4081 Rice Drier Rd, Pearland, TX 77581, United States
13. Zychlinski Park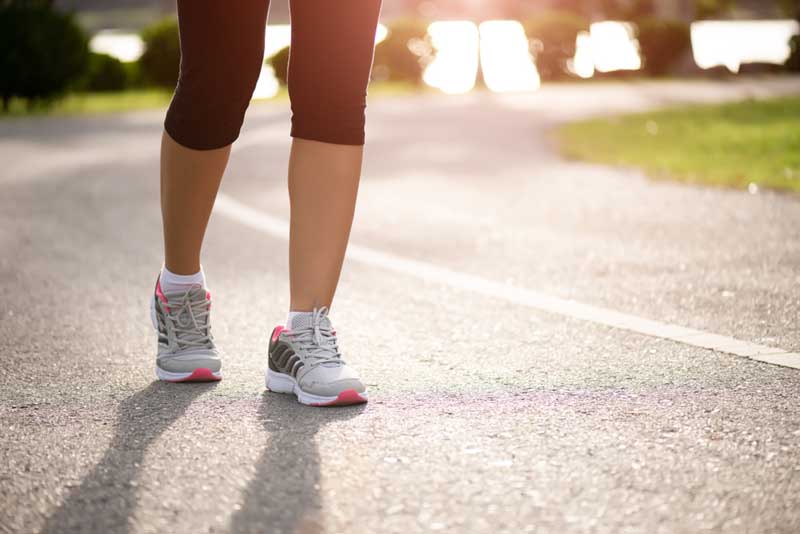 Zychlinski Park got its name from the person who founded Pearland. It is one of the most favorite and endearing parks in this area.
At the time of the Great Depression, the people of Pearland would always come to the park to see baseball matches, but not until World War II when it stopped.
There is a nature trail in the park used by visitors and residents of this area who choose to go on a stroll while watching their kids have some greetings on their playground.
A farmers market is held in Zychlinski Park each Saturday of every month from 8 am to 12 pm. You might want to visit to browse the many farm products and locally crafted goods you can buy.
Address: 2243 N Grand Blvd, Pearland, TX 77581, United States
14. Pearl Theater
The Pearl Theater has been operating effectively in Pearland due to the efforts of the voluntary Pearland Theater Guild that was formed in 2009.
Pearland Theater Guild is dedicated to enhancing community development by harnessing this region's many artistic and creative talents.
The Pearl Theater creates mind-blowing entertainment shows on Park Almeda Drive to fulfill its mission.
Over the years, the Theater has hosted various musicals, dramas, and comedy shows. It also provided guests seasonal shows such as Robin Hood and Annie, Jr and The Legend of Sleepy Hollow.
Address: 14803 Park Almeda Dr, Houston, TX 77047, United States
15. Baytown Seafood Restaurant
After many hours of touring through various parts of the city, next on your list of what to do in Pearland, TX, should be a visit to Baytown Seafood Restaurant to fill your stomach with delicious foods
Baytown Seafood Restaurant was established in 2006. The restaurant concentrates on preparing Cajun seafood, which has become a famous food in the country.
In April, Pearland holds a yearly Crawfish festival where the popularity of this dish is shown. Apart from the delicious seafood, the festival showcases live music, vendors, and games.
You should not wait for the annual festival to hold before you visit since there is a Baytown Seafood Restaurant. It provides guests with the best of crawfish from Oregon, California, and Louisiana and other fresh seafood products.
Address: 2102 Broadway St, Pearland, TX 77581, United States
Planning a Texas road trip? Also, check out our list of things to do in Greenville, and things to do in Huntsville for a fun Illinois trip.
16. The Gulf, Colorado, and Santa Fe Railroad Depot
If you are a history enthusiast, one of the top things to do in Pearland, TX, is to visit The Gulf, Colorado, and Santa Fe Railroad Depot. It is a historic site with a fascinating history.
The Gulf, Colorado, and Santa Fe Railroad Depot were constructed in 1900 and served as a gathering spot for settlers to meet with visitors and collect supplies and mail.
Locally cultivated products such as hay, battles, cotton, vegetables, and fruits were conveyed to the market through the railroad.
This site was of great historical significance to this region. Visitors are glad to find a well-preserved and maintained model of the original depot.
The Depot features a visitors center that will tell you about the historical importance of this destination and its part in the city's growth.
Address: Pearland, Texas, United States
17. Kids' Backporch Productions
Kids' Backporch Productions is an arts/educational youth and adults theatre group. The plays done at Kids' Backporch Productions are centered on classics about historical events and children's literature.
They have, over the years, been in the business of providing plays and musicals that the entire family will enjoy. They are popular for their top-notch performances that will leave you intrigued.
Kids' Backporch Productions is in its 11th season and showcases the best talents within and outside Pearland, Texas.
Address: 5205 Broadway St, Suite 231, Pearland, TX 77581, United States
18. Bakfish Brewing
Enjoying excellent beers at Blackfish Brewing is one of the top things to do in Pearland, TX, especially if you are a beer buff.
This microbrewery produces all its beers in-house; they serve their beer from their 2,000-square-foot tap room with a sheltered patio.
You can buy one of their light lagers called the Texas Tall Boy, one of the many most popular brands of this microbrewery; the beer is affordable as well.
Great beer is most enjoyed with friends and family members, so make sure to come with everyone you know that would love to have a taste of their delicious beer. You can also check out its food truck station for some delicious edibles.
Address: 1231 Broadway St, Pearland, TX 77581, United States
19. Old Settlers Cemetery
The Old Settler's Cemetery is Pearland's oldest cemetery and a historical landmark in Texas. Between 1894 and 1936, the cemetery was Pearland's main community burial site.
The cemetery is currently preserved and catered for by the Pearland Historical Society, which has continually reminded the people about the early history of Pearland.
There are various burial stone styles at the Old Settlers Cemetery, from tombstones with carefully carved designs to simple stone markers.
The Old Settler's Cemetery started with the interment of pioneer Echolean C. Ackerly who died in 1894. Four years after she was buried, her burial site and other surrounding lands were formally dedicated as a burial site.
Six army veterans have been buried at the cemetery together with pioneering families. Come and pay your respects to the fallen heroes.
Address: 4499 Halik St, Pearland, TX 77581, United States
20. Pearl and High School
You can learn more about the history of Pearland and its people by visiting this historical attraction known as the Pearl and High School.
A heavy storm damaged the initial building of this school in 1915, although it was restored in 1937. The Students had to attend the nearby schools, which entailed them walking for miles at the time when Pearland High school was in bad shape.
Pearland High School's damage, coupled with the Great Depression, made many children unable to focus on their studies at school.
The people of Pearland had to come together to find a way out of their predicament, so parents moved a petition to begin the construction of a new school. Pearland High School receives many visitors who come here to learn about the school's history.
Address: 3775 S Main St. Pearland, TX 77581, United States
21. First United Methodist Church
The First United Methodist Church has a history dating back to 1898, even though the initial building was destroyed first by flames and again by a hurricane in the early twentieth century.
The current church to see now was fully built in 1917. This structure is a significant historical marker in Pearland and a fully functional church holding services throughout the week.
The First United Methodist Church is devoted to the historic, core, and traditional doctrines of the Christian faith that have been part of the church for about 2,000 years.
Address: 2314 N Grand Blvd, Pearland, TX 77581, United States
22. Bass Pro Shop
The Bass Pro Shop has the biggest aquarium in the city of Pearland. If you are up for an adventure, this place should make your list of fun things to do in Pearland, TX.
Bass Pro Shop in Pearland is a 150,000-square-foot retail store and a haven for outdoor lovers. The shop has a museum, aquarium, conservation, education and entertainment center, an antique store, and an art gallery. Visitors can find a broad selection of outdoor gear when they visit.
The Bass Pro Shop Aquarium is filled with 18,000 gallons of fresh water. It even has a touch pool with 5,500 gallons where visitors can have a close-up experience with the aquatic life on display.
Aside from the touch pool and freshwater tanks, the Brass Pro Shop features an 11,500-gallon saltwater tank that contains several aquatic animals. You will be able to see a large number of fish and aquatics.
There is an underwater museum that has antique items about fishing in the region, artifacts concerned about fish, and aquatic memorabilia. The Brass Pro is the right place to be if you want to learn about the great fishing history of Pearland.
Address: 1000 Bass Pro Dr, Pearland, TX 77047, United States
23. 288 Lake
Another interesting place to check out is 288 Lake. However, this place is located outside the city.
The most popular activity in the Lake is swimming. The 288 Lake is popular for its glassy surface and refreshing waters. If you feel very much alive, you can choose to go kayaking.
And if you want to engage in something more energetic, you can go stand-up paddle boarding, which offers outstanding views.
The area has a network of trails, so apart from having a great time on the Lake, you can have some good moments checking out the Lake's surrounding areas.
Address: 4800 Schurmier Rd, Houston, TX 77048, United States
24. Southdown Dog Park
If you happen to visit Pearland with your four-legged friends, then do well to bring them to the Southdown Dog Park so they can play and have fun with other dogs.
The Southern Dog Park has two designated fenced areas to separate the larger breeds from the small ones. There are play structures and benches for your dogs to play with.
There is a playground for kids just opposite the dog areas if you happen to come with your kids. There is enough space for them to play and run all they can. The park is clean and well-maintained.
Address:2150 Country Pl Pkwy, Pearland, TX 77584, United States
Also, check out our list of things to do in Abilene, things to do in Bryan, and things to do in Conroe for a fun time in these cities of Illinois.
Plan Your Trip to Pearland
A perfect place to plan your next vacation should be the beautiful city of Pearland, TX. The city has many interesting things to do that will pique any traveler's interest.
Ensure to visit with your loved ones for a maximum fun experience.