Are you looking for what to do in Goodyear, AZ? This Goodyear has some fun attractions to make your vacation a one-of-a-kind experience.
Goodyear is an Arizona city and a Phoenix suburb lying in Maricopa County. The city's population was 101,733 after the 2021 census. Between 1990 and 2000, Goodyear was the fastest-growing city in Arizona.
The city is known for its sporting locations, such as the famous Goodyear Ball court, the spring training facility for its main league Cleveland Indians Baseball teams, and Cincinnati Reds.
The city provides guests with many attractions that explain its environment and history. You can find many national parks, remains of old airfields, and many other attractions, which will make your visit worthwhile.
Are you planning an exploration of Goodyear? Here are the best and fun things to do in Goodyear, AZ.
Things to Do in Goodyear, AZ
1. South Lake Park
The picturesque North and South Lakes can be found in the Southwestern region of Goodyear.
The North Lake features the Estrella Lakeside Amphitheater, whereas the South Lake has the South Lake Park. There are lots of exciting things to do here, especially water activities.
Visitors can enjoy fishing, canoeing in the pristine and peaceful waters, swimming, and fishing. The beaches and lakeside trails are perfect for nature strolls, biking, and morning walk.
And suppose you do not want to get wet. In that case, you can engage in sports activities as there are volleyball and basketball courts and even well-fitted play areas for the children.
If you want a lovely and peaceful time with your family, this Park features numerous sheltered areas that provide you and your family shade from the Arizona sun.
You can enjoy a lovely picnic, some grilled foods, and have fun with the family.
Address: 11111 San Miguel, Goodyear, AZ 85338, United States
2. Estrella Mountain Regional Park
There is no better way to have a great, fun experience with family and friends other than visiting the Estrella Mountain Regional Park, as it's one of the best places to visit in Goodyear, AZ.
The Estrella Mountains is a significant attraction tucked away in Arizona deserts. To access this fantastic place visit the Estrella Mountain Regional Park.
Estrella Mountain Regional Park, having more than 2000 acres of underdeveloped desert habitats, mountains, and wetlands, is perfect for people who want to go on challenging yet exciting adventures.
If you would love to go on a short hike, an ideal road is the Baseline Trail. In contrast, the Pederson Trail takes you far into more rough areas of the regional park.
Biking, ATVs, walking, and horseback riding are the best modes of transportation for touring the park.
If you find the trails challenging, you might opt to stay within the parking area with basketball courts and picnic sites.
Whichever you choose, you get to enjoy beautiful vistas of the mountains within the surrounding area. If there is much water at the Gila River, there is a place in the park where visitors can go fishing for the numerous marine life beneath the river.
Address: 14805 W Vineyard Ave, Goodyear, AZ 85338, United States
3. Goodyear Community Park
One of the best places to visit in Goodyear, AZ, and cool off from the Arizona heat is the Goodyear Community Park. Endeavor to bring the kids along.
The Goodyear Community Park is a beautiful outdoor facility with plenty of amenities and other features you would find interesting.
The mini splash pad in the park is the most visited site, which is an excellent site for the children to chill during summer days.
It is always fun for the kids to have fun and get wet while they mix with other children. The park even has a skate park that features challenging hazards for novices and experts.
And if you prefer physical activities, the park has tennis, volleyball, and basketball courts. The park is furry-friendly, so make sure to bring your dogs along.
Address: 3151 N Litchfield Rd, Goodyear, AZ 85395, United States
4. Estrella Lakeside Amphitheater
One of the primary destinations for citywide events and shows in Goodyear is the Estrella Lakeside Amphitheatre.
The Estrella Lakeside Amphitheater is very close to Northlake and has numerous picturesque pathways, grounds, and even the theatre.
There are lots of exciting events that make this theatre a must-see destination for anyone, from fireworks displays to dance recitals. One of their special events is the Ballet Under The Star, which is free for people to see.
Another mind-blowing and fantastic event at the Estrella Lakeside Amphitheater is the yearly Lakeside Music; you sure do not want to miss out on this.
Country and local artists team up with the West Valley Arts Council to set up an exhilarating performance, all geared towards showcasing the musical history of this region.
Address: 10300 Estrella Pkwy, Goodyear, AZ 85338, United States
5. Goodyear Ballpark
On our list of fun things to do in Goodyear, AZ, is to see a match at Goodyear Ballpark. It is America's unique amusement area, with a sporting culture you sure want to experience
The Goodyear Ballpark is a state-of-the-art facility recently used as a spring training venue for the Cincinnati Reds and Cleveland Indians.
The park required a whopping sum of $108 million at the time of construction. It was constructed to accommodate over 1000 people at any time.
Get the best of watching baseball games in this facility with its adequately manicured grounds, complete facilities, and modern amenities. Throughout the year, amateur and expert matches are organized at the park.
Address: 1933 S Ballpark Way, Goodyear, AZ 85338, United States
6. Harkins Theatres Estrella Falls 16
If you want to have a break from doing outdoor activities and want a place to relax for a few hours, then make sure to stop by the Harkins Theatre Estrella Falls 16, as you will love to check out.
Harkins Theatres Estrella Falls 16 is well known in the local community because of its numerous cinemas, comfy reclining seats, and great viewing angles.
You can watch an upcoming or latest movie at the theatre or even an independent film, and the opportunities are limitless.
There are concessionaires at the theatre, providing visitors with delicious popcorn, drinks, and other staples to go with watching a movie to make your movie experience perfect.
There are also wines on their menu for adults. They have excellent staff service that is welcoming and friendly.
Address: 15010 W McDowell Rd, Goodyear, AZ 85395, United States
7. Eagle's Nest Golf Club
Ensure to check out the Eagle's Nest Golf Club, an 18-hole golf facility perched on the northern side of the city.
The Golf Club features lush grounds, scenic views of the White Mountains, and seven lakes; this destination also provides visitors with picturesque gameplay that gives you a more pleasant experience.
The landscape seen here is considerably flat and welcoming for amateur players. It has bunkers perched in strategic areas, hazards, and lakes that need skill to traverse.
The golf course might even be challenging for expert golfers due to the elevation changes that are not visible to beginners.
Nevertheless, you are in for great fun playing some rounds of golf. The golf facility has a pro shop that provides golfers with various golfing equipment and clothing.
Address: 3645 Clubhouse Dr, Goodyear, AZ 85395, United States
8. LifeTime Palm Valley
One of the top things to do in Goodyear, AZ, especially if you want to do something more adventurous, is to stop by the LifeTime Palm Valley. It is available to both members and non-members alike.
The Valley, approximately 110,000 square feet, is dedicated to helping locals and visitors attain physical—and health wellness.
It has ample gym space, indoor and outdoor swimming pools, groups, fitness studios, and children's play areas.
Visitors can discover your skill in wall climbing. Various workshops and events are available in LifeTime Palm Valley, and equipment is offered on-site.
Everything you need to make your experience worth it is available at this place, ranging from steam rooms to comfortable saunas and bike and yoga studios.
Address: 14540 W McDowell Rd, Goodyear, AZ 85395, United States
Are you planning an exploration of Arizona, do not miss our list of places to visit in Payson, and places to visit in Strawberry.
9. Phoenix Raceway
For a thrilling experience, visit the Phoenix Raceway and see cars racing against each other. The Phoenix Raceway is perched close to the border that is shared between Goodyear and Avondale.
Visitors searching for a breathtaking experience with fast cars and large uproar crowds will have a fascinating time in this destination.
The Phoenix Raceway is the location for numerous country races, including two NASCAR cups and other competitions. It features 42,000-capacity seating, and there are great angles for viewing.
The adequately maintained facilities, jaw-dropping races, and one-of-a-kind experience here make this destination a must-see for visiting Goodyear, Arizona.
Address: 7602 Jimmie Johnson Dr, Avondale, AZ 85323, United States
10. Bible Museum
Christianity is extensively practiced in the city, and the Bible Museum is part of this culture. The Bible Museum features a broad collection of historical items about the Bible, together with uncommon Buble Copper and several interesting theological books.
The Bible Museum is available 24 hours all day, seven days a week. If you would like to talk to anyone, maybe an employee, on matters relating to their book collections, their staff are available from 9 am to 4 pm.
It is imperative to know that most people visit the Bible museum for research other than everyday religious purposes.
And if you are visiting just for religious purposes and improving your Christian faith, then do well to be part of their group tour that involves eight persons.
Address: 2000 N Litchfield Rd, Goodyear, AZ 85395, United States
11. Tres Rios Golf Course
Tres Rios Golf Course is tucked away in a desert area just close to the southern shores of Silver River. It is sheltered from the heat of Arizona by the Estrella Mountain foothills.
The entire area is pristine, and you can only see mountains in the surrounding areas and many miles of blue skies. From time to time, you would be able to see animals moving swiftly amid magnificent eucalyptus trees.
The golf course is quite a challenging one but still fun. It has comfortable weather conditions and stunning backgrounds. A sky view of the 18-hole golf course shows you the sand hazards and greenery areas.
Amateurs and experts will have a fantastic time golfing at this stunning golf facility, as it's one of the fun things to do in Goodyear, AZ.
Address: 15205 W Vineyard Ave, Goodyear, AZ 85338, United States
12. Skyline Regional Park
The Skyline Regional Park should top your Goodyear itinerary list. It is another scenic outdoor destination with incredible mountains, rough terrains, and desert plants and animals.
The Park is located in the southern part of the White Tank Mountains and features numerous urban facilities and exciting activities that the entire public can enjoy.
Visitors seeking something even more adventurous in the park can go on a walk on the trails that proves challenging and spread through the park.
It is an exciting activity to be part of, especially for people who desire to see great Mountain peak views of this area at either sunrise or sunset. Camping is yet another exciting activity to be part of when you visit.
Address: 2600 N Watson Rd, Buckeye, AZ 85396, United States
13. Golf Club of Estrella
The Golf Club of Estrella is situated within the beautifully planned community of Estrella, about 30 minutes from the downtown area of Phoenix.
Legendary Jack Nicklaus II architecturally designed the golf course, which has been voted as part of the 20 top public golf courses in the state by Golfweek magazine.
The holes in the golf course wind through the gorgeous Sierra Estrella Mountain foothills due to the terrain's natural shape and provide you with the best golf facility.
In addition, the golf course also serves as a popular destination for private and corporate events. It is well known for hosting golf competitions.
There is an on-site restaurant known as Player's Grill and Patio restaurant, which serves guests classic American cuisines for breakfast, lunch, and dinner, including burgers, cocktails, and appetizers.
Address: 11800 S Golf Club Dr, Goodyear, AZ 85338, United States
14. Phoenix-Goodyear Airport Boneyard
Another interesting site to see in Goodyear is the Phoenix-Goodyear Airport Boneyard. The Phoenix-Goodyear Airport Boneyard is a 789 acres airport situated a few distances from interstate I-10.
The large land areas and the dry air in this area make it a perfect destination to stock airplanes that are no longer in use.
The airport was once used as a naval air facility during the Second World War era, significantly boosting the state's war power.
You can only find remnants of old airplanes with diminishing logos and paints under the heat of the Arizona sun. When you visit, you can have a close-up look and interact with these old airplanes and marvel at the engineering wonders they display and their size.
This destination makes up for a perfect background to take lovely photos, most typically for people who enjoy themes such as realism or urban decay.
Address: 1658 S Litchfield Road, Goodyear, AZ 85338, United States
15. Palm Valley Golf Club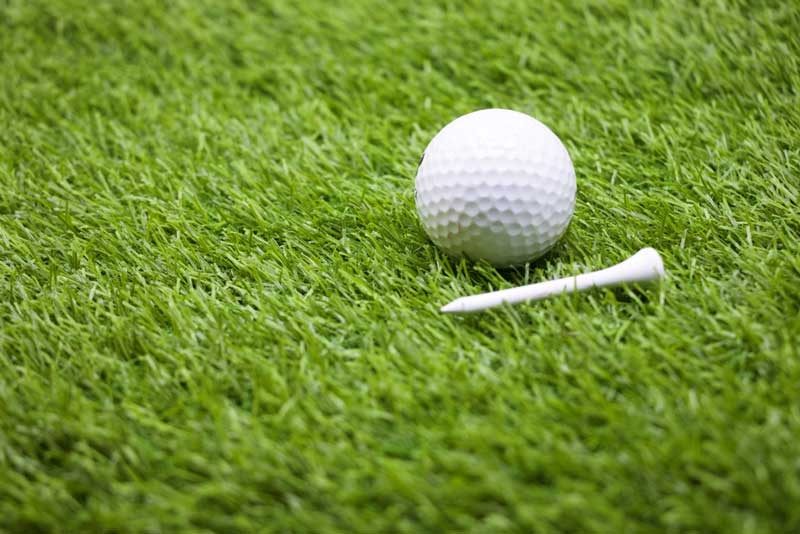 Palm Valley Golf Club features a 27-hole championship-design golf facility and a vast practice area comprising a double range, large putting greens, and a short game area. Arthur Hills designed it.
It is an essential destination in this part of the country, and it is a great golf facility for beginners and professional players.
They also have three substitute 18-hole North, South, and West golf courses open for golf players. The Palm Valley Golf Club is a fantastic golf facility to play some rounds of golf. It should be a must-see destination for golfers of all skill levels.
To add to your golfing experience, you can get some beverages, see the latest gameplay or appreciate the gorgeous scenery.
Address: 2211 N Litchfield Rd, Goodyear, AZ 85395, United States
For a fun road trip in Arizona, do not miss exploring our checklist of in things to do in Globe, and things to do in Surprise.
16. Southwest Specialty Foods
Jeff Jacobs opened Southwest Specialty Foods to the general public in 1986. Over the years, it has witnessed tremendous growth, making it one of the classic top-tier American Southwest food companies.
The food company is famous for its house specialty Hot Sauce line of strong spice flavors and Señor Jakes barbecue sauces.
The facility in Goodyear produces over 200 products, including seasonings, cooking sauces, salsas, and others.
The food company has a public gift store and shop that features many of the company's products for sale, together with the food company's gift items and souvenirs.
Guests are also offered the chance to sample different hot sauces and pantry products in their shop, together with recently manufactured products and unique recipe products.
Address: 700 North Bullard Avenue, Goodyear, AZ, United States
17. Hawaiian Experience Spa
The Hawaiian Experience Spa was established in 2007 in Arizona by the Ibach family. Over the years, they have provided the local community with genuine Hawaiian spa services in a cozy and friendly ambiance.
This establishment has three facilities with other branches in Scottsdale and Chandler that stretch across the region.
Hawaiian Experience Spa features therapeutic and service rooms over 2,600 square feet, couples massage rooms, a complimentary tiki bar facility, couples massage rooms, and a couple of pleasant showers. Its location in Goodyear is the biggest you will find so far.
It also offers steam room treatments, face masks, anti-aging body massages, and skin care services.
Address: 13778 W McDowell Rd # 304, Goodyear, AZ 85395, United States
18. Estrella Star Tower
Marvel at the Estrella Star Tower, a 50-foot tall community-constructed project with a spiral design and a polished metal color.
The Estrella Star Tower is perched amidst a gorgeous trail and a mini bubbling waterfall; this place is more like a small oasis in the center of a desert.
If seen in the daytime, the tower looks like an unadmirable structure that you may climb to capture views of the Estrella Mountains and Goodyear. However, at night, the building transforms into a magical monument.
This destination is called a Star Tower because it was designed to have holes in the walls that allow light to shine from within the building. It has such an excellent view at night, and you might want to bring a camera to take photos to post on your social media accounts.
Address: Estrella Pkwy, Goodyear, AZ 85338, United States
19. Black Bear Diner
The Black Bear Diner is an American dinner establishment comprising many locations throughout Arizona, California, and the American West.
There are 11 restaurants in the state, with the branch in Goodyear inclusive, open to the public all through the week close to Interstate 10.
Their objective is to make dinner foods available in a friendly and comfortable ambiance which is devoted to giving a fantastic customer experience.
The foods to find on their traditional breakfast menu includes waffles, egg platters, scrambled eggs, French toast, and many others.
They serve varieties of sandwiches and burgers for lunch. In the evenings, their menu includes fried steak, barbecued pork ribs, and meatloaf. Dining here with your loved ones is one of the best things to do in Goodyear, AZ.
Address: 980 N Dysart Rd, Goodyear, AZ 85338, United States
20. Saddle Mountain Brewing Company
Among what to do in Goodyear, AZ, is to explore Saddle Mountain Brewing Company, especially if you're a beer lover.
Jacob and Laura Hansen are founders of the Saddle Mountain Brewing Company. They both have a great past in producing beer and even aviation.
The company was founded to serve as a distributor of Taildragger brews' product line, where famous beers like amber ales, English pale ales, Belgian witbiers, and milk stouts bear military and aviation-themed names.
The company employs a 15-barrel brewhouse production system. It features an open tasting room available daily, including Happy Hour favorites, available on Mondays to Fridays.
Innovative American dishes are prepared and served to guests in-house, with nachos, bar appetizers, and homemade pizzas.
Address: 15651 W. Roosevelt St, Goodyear, AZ, United States
21. Phoenix City Center
Among the top things to do in Goodyear, AZ, is to explore the energetic downtown Phoenix, an entertainment and commercial district.
Since it is the capital of Arizona, it serves as the hub for recreational and cultural activities. It also features numerous attractions that you can explore on a day trip.
Visit the Desert Botanical Garden, which accommodates over 50,000 desert plants, such as desert flowers, cactuses, agave, and trees that grow in harsh conditions.
Drop by the Children's Museum of Phoenix with your children and have a great time browsing through the display.
If you are an art lover, see the Phoenix Art Museum, which provides fascinating exhibits and a vast collection dedicated to modern art. You can find other interesting places when you visit, but a day will not be enough to tour these areas.
Address: Goodyear, Arizona
22. Elevate Trampoline Park
An ideal place to have great fun moments with family and friends is at the Elevate Trampoline Park. It is a popular destination in this part of the country and provides visitors with plenty of exhilarating excitement.
It is a Wall-to-Wall Trampoline Park, Arizona's largest and most likely state-of-the-art trampoline facility.
The Trampoline Park features the Ninja Course, the Basketball Hoop Trampoline area, the Jousting area, which comprises a foam pit for fallen participants, and the Wall Bounce.
Be part of the many fun activities which are suitable for everyone.
Address: 701 N 137th Ave, Goodyear, AZ 85338, United States
23. Brass Armadillo Antique Mall
Stop by the Brass Armadillo Antique Mall to purchase unique antique items. Visitors can go shopping for collectibles and antiques in this mall, which is over 55,000 square feet.
This Antique Mall is a must-see destination for anyone searching for anything relating to vintage or visitors searching for that ideal collectible or antique for their business spaces and homes.
You can marvel at the numerous restored architectural items and recycled products available here. After a day of browsing their vast collection of antique products, you should check out the many restaurants just a block away from the Brass Armadillo Antique Mall.
Address: 13277 W McDowell Rd, Goodyear, AZ 85395, United States
24. Wildlife World Zoo, Aquarium, & Safari Park
You should check out the Wildlife World Zoo, Aquarium, & Safari Park if you love animals. It is also an excellent place to climb with the kids for fun and entertainment.
The Wildlife World Zoo, Aquarium, & Safari Park is situated in Litchfield Park, just a stone's throw from Goodyear.
It is a 215-acre zoo with an impressive display of habitats. It serves as a place of abode to over 600 non-native animals, especially animals facing a high risk of extinction.
The main highlight of the Zoo is the Baby Animal Nursery, where visitors can check out varieties of young animals that are cared for by professionals.
It also has the famous Aquarium that houses numerous displays of aquatic creatures such as sea lions, crocodiles, and fishes.
There are animals from Africa to see in the museum, like giraffes, lions, gazelles, and creatures found on the Safari.
Address: 16501 W Northern Ave, Litchfield Park, AZ 85340, United States
25. The Arizona Museum of Innovation Science and Technology
Visit the Arizona Museum of Innovation Science and Technology with the family to have a great time in the newest science center in Arizona.
The museum is called the Arizona MIST. Visitors can enjoy firsthand knowledge of science and understand in detail most of the recent technology and innovation in the world today.
Arizona Museum of Innovation Science and Technology is associated with SciTech Institute, a place of abode to a spectacular permanent gallery, an E gaming Venue known as FOG or the Future of Gaming, and a STEAM Shop.
Address: 16253 W. Yavapai Street, Goodyear, Arizona, USA
Explore more cities in Arizona, check out our list of things to do in Yuma, things to do in Flagstaff, and things to do in Cottonwood for a fun time
Plan Your Trip to Goodyear
If you are searching for a place to have a perfect getaway experience with family and friends, then make sure to visit the city of Goodyear, AZ, as it has lots of fun things to do to make your trip worthwhile.
There's never a dull moment in Goodyear, AZ. Have Fun!