The Colony is a beautiful city in Denton County, Texas, United States. The city recorded a population of 45,000 people during the 2021 census.
The name of the city was derived from the original Peters Colony. The headquarters of Peter Colony was situated inside The Colony's recent borderline in Stewartsville and the Hedgcoxe War site.
The Colony has many amazing locations, such as Hawaiian Falls, The Colony Shoreline Trail, Stewart Creek Park, Grandscape wheel, and many others. If you are an outdoor type, there are also many recreational activities to be part of when you visit.
You can also check out the largest shopping malls in the United States, explore the brewhouses, or play golf with your family and friends.
Like to know what to do in The Colony? Here are the best and fun things to do in The Colony, TX
Things to Do in The Colony, TX
1. Andretti Indoor Karting and Games
Bring back old childhood memories when you visit the Andretti Indoor Karting and Game and get some adrenaline rush as you speed around the tracks at this Indoor facility. Engaging in the various games here is among the fun things to do in The Colony, TX.
The Andretti Indoor Karting and Games house an indoor electric go-kart which consists of the Big Kart Ecovolt NG., the unique electric kart model you can find.
These karts are strong, efficient, safe, and not hazardous to the environment. They also have plenty of rotational force to transport you to the finish line.
There are mini-karts for children up to four and seven years old at the Andretti Indoor Karting and Games in The Colony. Apart from go-karts, you can check out the games in the facility, like laser tag, arcade, Rope course, zipline, duckpin bowling, hyper deck, and many other recent multiplayer virtual reality games.
You can also enjoy great meals at their Food Truck Plaza, which serves various Italian, American, and Mexican dishes. There are also tasty homemade beers, crafted cocktails, and signature wines from the Andretti Winery.
Address: 5752 Grandscape Blvd Suite 100, The Colony, TX 75056, United States
2. Grandscape Wheel
Brace your sleeves as you enjoy stunning views from atop the Grandscape Wheel. This 200-foot, air-conditioned gondola will take you and seven of your friends on a ride to enjoy an incredible all-around view of North Texas. It is one of the fun things to do in The Colony, TX.
The ride is available for people of all ages, including kids, grandparents, and even family members. There is also a package for couples on a date on Gondola's VIP glass floor.
For special celebrations, it features a first-class VIP gondola with seats for four people in a Ferrari, leather seats with front-line access, and a glass floor.
The Grandscape Wheel is a state-of-the-art attraction in North Texas, and be sure to have a lovely adventure.
Top-tier restaurants, unique events, entertainment options, lush landscaping, and top-class boutiques surround the Grandscape Wheel to give you a more immersive experience.
Address: 5740 Grandscape Blvd Suite 300, The Colony, TX 75056, United States
3. Barney Smith's Toilet Seat Art

If you are a history lover, check out Barney Smith's Toilet Seat Art Museum. It has over 1,400 artworks produced out of toilet seats by Barney Smith during his lifetime.
Barnet Smith was raised in a family of plumbers in Eastland. He was popular for his toilet seat at the Art Museum, which he operated from a large carport in his backyard in San Antonio, TX.
He created a gallery suitable for a museum by utilizing various mixed media and getting insights from anything around him.
Barnet's museum got a lot of positive reviews from the locals and also tourists, which in turn attracted worldwide interest. The museum can house roughly 60 people for business meetings, birthday celebrations, and other events.
Visitors can make reservations for the whole room upstairs, which features a wide TV screen, seats, high tables, and a buffer table. Have fun exploring the beautiful collection of unique, odd, and lovely artworks in this museum.
Address: 5959 Grove Ln, The Colony, TX 75056, United States
4. Nebraska Furniture Mart
The Nebraska Furniture Mart is a massive Texas home furnishing store that occupies a land area of 100 acres.
Being one of the biggest home furnishing stores in North America, this destination provides visitors with a beautiful selection of furniture items, electronics, home decor, and flooring
The 560,000-square-foot furnishing store allows people to shop for products needed at home or even buy products that will improve their lifestyle.
The store has a design center where guests can meet with professionals and get assistance in planning that home project. Furthermore, to what they have in their main store, there is even an outdoor living space featuring grills, patio furniture, land equipment, and lawnmowers.
Address: 5600 Nebraska Furniture Mart Drive, The Colony, TX 75056, United States
5. Colony Shoreline Trail
Another interesting place to visit in this city is The Colony Shoreline Trail. This 10-foot wide, 3.5-mile trail was built using decomposed granite and concrete.
The trail starts from Stewart Park and finishes at Ridgepointe Park, a combination of natural and paved trails.
The Colony Shoreline Trail is ideal for walking, jogging, or bike riding down the lovely coastline of Lewisville Lake. There are simple bridges along the pathway that blend with the gorgeous natural environment and indigenous wildlife.
There are maps and interpretive signage on these trails that give information about the history of plants and animals in this area. There are also parks with sites and picnic tables across the Colony Shoreline Trail. Visitors should bring water with them, as no public taps are around.
Address: Shoreline Trail, The Colony, TX 75056, US
6. Immersive Gamebox – Grandscape
You can enjoy an hour of interactive fun by making reservations for game space for six of your friends or colleagues at work at the Immersive Gamebox – Grandscape.
Visitors can choose from various homes that feature advanced or mixed reality. The Immersive Gamebox has locations in Germany, the United Kingdom, and the US. It was founded in 2009.
The game boxes are a private, interactive digital room with touch screens, surround sounds, motion tracking, and projection mapping. Each one is designed to allow you to enjoy a super amazing gaming experience.
Their staff is friendly and always available to assist in whichever way possible. If you love gaming and happen to be around town, check out this place.
Address: 5752 Grandscape Blvd, The Colony, TX 75056, United States
7. Stewart Creek Park
Stewart Creek Park is located on the shores of Lake Lewisville. It is a beautiful park managed by the City of the Colony and a perfect place to be if you want to enjoy the outdoors.
The park occupies 65 acres of land and provides visitors with lovely attractions. It is an excellent choice of destination to enjoy your weekend.
This recreational park consists of two playground areas, barbecue grills, a swim beach area, a tent
RV camping, hiking trail, parking areas, three-lane boat ramp, restroom, sand volleyball, horseshoe pits, picnic tables, and a pavilion.
You can chill out at the sandy beach and enjoy family fun time at the barbecue grills close to the picnic tables. Additionally, when hosting special activities, tent and RV Camping sites are available throughout the year.
Address: 3700 Sparks Rd, The Colony, TX 75056, United States
8. Windmills
One of the best things to do in The Colony, TX, is to unwind at Windmills. Windmills were launched officially in 2012 in Bangalore, India.
They are dedicated to providing their guest with a staging area, delectable dishes, craft brews, and a comfortable setting that gives you this homely feel whenever you visit.
Windmills consist of a massive bar where guests can enjoy a range of craft beer options and great live music. And you can also try out their excellent food menu, which comprises traditional Texas dishes, East Indian dishes, and homemade liquor.
You can start your meal with their Shishito peppers, Tandoori Chicken tacos, or honey chili potatoes. They also offer visitors a variety of local performances and books.
You can check out the creative performers in Windmills' world-class jazz club or explore its vast collection of properly selected books about fashion, music, architectural destinations, and arts.
Address: 5755 Grandscape Blvd, The Colony, TX 75056, United States
Meet some of the best cities in Wisconsin. Here is a list of things to do in Allen, and things to do in Grapevine for a fun time.
9. The Tribute at the Colony
The Tribute is a scenic master-planned community located off the eastern coastline of the stunning Lake Lewisville. Visitors who come to this area will be able to find a lakefront, a world-class golf course, and a resort secluded from the busy city life.
Tribute is a haven for every skill level type of golfer, with 36 holes of the championship golf course. The golf course is open to the general public, and if you happen to be around town, do well to stop by and play some rounds of golf with your friends and family.
It has an awesome 33,000 square foot designed Scottish-style clubhouse that is just a perfect place to host your friends and to highlight the golf play and victories of the day. The Tribute also has deluxe accommodations and top-notch dining.
In addition, the Tribute hosts tournaments that accommodate golfers of all skill levels, types, and ages and offer various programs to help golfers hone their skills.
Address: 1000 Lebanon Road, 75056 The Colony, TX 75056, United States
10. Beard Science Sourhouse
If you are a fan of good beer, then one of the best things to do in The Colony, TX, is to visit the Beard Science Sourhouse for a taste of their well-crafted beers.
They carry out the techniques of fermenting and souring, which are rare in today's breweries. You should expect a whole new experience anytime you plan to visit the brewery as a result of the innovative mix of quality ingredients and exotic flavors by their brewmasters.
It has a full-service bar offering a wide range of whiskey brands and Bourbons. They offer outdoor dining next to the Truck Yard, where customers can enjoy stage concerts and perform in their beer garden.
You can also host your next private event at the Beard Science Sourhouse by making reservations for their private party room.
Address: 5959 Grove Ln Ste B, The Colony, TX 75056, United States
11. Colony Five-Star Complex
The Colony Five Star Complex occupies an 80-acre world-class sports facility that has maintained its five-star image since its official opening in 2003.
The Five Star facility houses six soccer fields, five baseball fields, two softball fields, two football fields, a hike, and a bike trail.
At its grand opening in 2003, the Colony Five-Star Complex features playground areas, three group pavilions, and almost 1.3 miles of walking and biking trails.
This Colony Five-Star Complex is a memorabilia of the rich history of Texas and is evident in the authentic local stonework and stunning architectural style designs around the Complex.
The Complex has plenty of shelters, including pavilions and verandas on the concession buildings. Other highlights of the five-star Complex include top rails, color-coded dugout-covered buildings, and scoreboards.
Address: 4100 Blair Oaks Dr, The Colony, TX 75056, United States
12. Hidden Cove Park and Marina
Hidden Cove Park and Marina covers 470 acres of land and allows awesome outdoor activities like fishing, camping, boating, skiing, hiking, and many others.
The park has a complete harbor and many pristine locations for nature viewing and picnicking. Visitors are charged an entry fee per head.
There are cabins in the park that can hold about six people. All of these cabins are completely furnished and also have a kitchenette.
There are no waivers for entrance fees, not minding if you have any rental fees to pay. The park also has a boat ramp, a small conference center, pavilions, and RV sites.
Address: 20400 Hackberry Creek Park Rd, Frisco, TX 75034, United States
13. Lava Cantina
If you are looking for what to do in The Colony, TX, with family and friends, then do well to check out the Lava Cantina. It is a famous rock n' roll-themed Mexican restaurant that can house over 1,500 guests.
The 28,000 square feet restaurant, event, and concert venue have three stages, a detachable room above the backyard, a traditional New Orleans motif, a 6,800 Square feet rooftop patio, and many other features.
Their food menu is characterized as Creole coupled with a Mexican Twist, and the drink to find on their menu consists of local beers, homemade cocktails, and specialty margaritas.
They also offer catering services and can assist you in hosting your next private event in their beautiful environment. The main stage in Lava Cantina has a room for dancing and live band performances. Their staff is super friendly and welcoming, offering the best of services.
Address: 5805 Grandscape Blvd, The Colony, TX 75056, United States
Planning a Texas road trip? Also, check out our list of things to do in Freeport, and things to do in Huntsville for a fun Texas trip.
14. The Thirsty Growler
The Thirsty Growler offers an array of 50 rotating taps, including cider, root beer, homemade beer, wine, and kombucha.
The Thirsty Growler is one place to be if you want to enjoy a vast selection of homemade brews and even try out their recent favorites.
Guests are allowed to come with their food or place an order from the restaurants within the area. They have a great setting, and their staff is super friendly and welcoming.
Thirsty Growler is committed to helping people enjoy greatness in craft beverages. All you need to do when you visit is to relax in their cozy setting and enjoy a beer.
Address: 5733 TX-121 #230, 75056 The Colony, TX 75056, United States
15. Stewart Peninsula Golf Course
If you are an avid golfer, the Stewart Peninsula Golf Course is an excellent destination for you when you visit The Colony.
The Stewart Peninsula Golf Course is located on a peninsula surrounding Lake Lewisville, providing challenging golf play to players and a beautiful landscape.
It is a 9/18 hole golf course featuring double fairways and six various teeing locations for each hole. There are many breathtaking views to see here. If you are up for some challenge, do well to visit.
The golf course has continually been recognized as one of the best golf destinations in Dallas. It draws all skill levels of golf players who want to try something new. It also prides itself on having the only clubhouse designed like a lighthouse beside the lake.
The golf course also hosts several golf tournaments and provides golf lessons for avid and amateur golfers.
Address: 100 Cottonwood Springs Dr #4619, The Colony, TX 75056, United States
16. The Escape Game The Colony
If you love to do something adventurous, then do well to check out the Escape Game at the Colony. It is a 60-minute adventure where you and your friends will pick a challenge and are to fulfill your task and escape.
The experience is immersive and entertaining. You might be on a hunt for treasures or in a museum retrieving back a stolen art piece or planning your escape from prison.
Participants can request assistance from their game guide to fulfill their mission. It is a perfect place for team building, testing your cognitive skill, and seeing how smart you are.
If you are up for new adventures this weekend, stop by the Escape room at the Colony.
Address: 5752 Grandscape Blvd suite 150, The Colony, TX 75056, United States
17. Lake Lewisville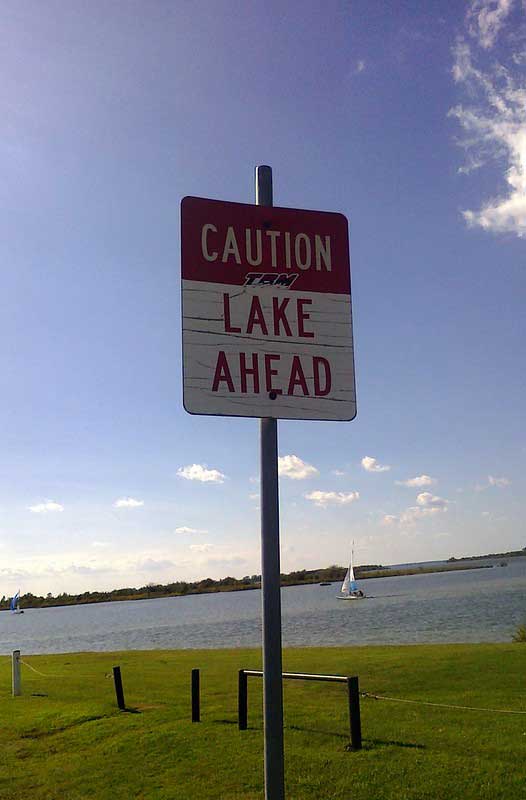 Lake Lewisville was previously called the Garza-Little Elm Reservoir. It was built to control flooding. It is a source of water supply for Dallas and other neighboring areas. However, it is also used for recreational purposes by the residents.
Lake Lewisville is one of the best places to visit in The Colony, TX. It is bordered by more than 16,500 acres of wildlife conservation areas and parks, making it the perfect destination for picnicking, hiking, biking, camping, birding, and others.
If you would love to go on a tour of Lake Lewisville, an ideal thing to do is to rent a boat. Different companies close to the lake provide boat rental services for people.
Visitors can also engage in sailing, snowboarding, swimming, and angling. The Lake also has plenty of marinas, boat launches, and public parks.
Address: The Colony, TX, United States
18. TopGolf
TopGolf is a leading golf entertainment complex where sports fans come together to have fun. It is a family-friendly destination; do well to check this place out.
Friends and family can come together to challenge themselves to rack up points by playing these golf games. The facility is open to everyone throughout the year and to every skill level type of golf player.
Picture in mind a 720-foot outfield having sort of dartboard targets on the floor. The nearer you get to the bullseye, the more points you get. Besides the many games to play at TopGolf, they also provide guys with a wide selection of food and beverage menus that you will enjoy.
Their staff is friendly, welcoming, and swift at carrying out your orders. Topgolf is not a place to visit if you want to hone your golf skills. It is ideal for people who want to hang out, treat themselves to delicious food and drink, and play some golf balls.
Address: 3760 Blair Oaks Drive 75056 The Colony, TX 75056, United States
19. The Colony Public Library
The Colony Public library is an important destination in The Colony. Its objective is to promote lifelong learning for unborn generations.
The Library has an amazing collection of educational, recreational, and informational materials. You can stop by when you visit the city and browse through the many books in the Colony Public Library.
Their Play Learn Grow Learning Space is a designated space that contains age-relevant education material, such as books and toys, for the children and their guardians.
This interactive space attracts about 1,000 guests each month and provides families in the community with an enabling environment to connect.
Address: 6800 Main St, The Colony, TX 75056, United States
20. Shacks Dining
Shacks Dining is highly recommended for anyone visiting the city. It is located in the city's Austin Ranch community, isolated beneath large-sized oak trees.
This location has six eateries, each of which uses a large patio that overlooks an acre of Dog Park.
So you can bring your dogs to play at Bacon's Dog Park, which has separate spaces for small and large breeds, play structures, and benches.
Shacks Dining is an ideal place to enjoy delicious food and lovely scenery. Treat your stomach to their delicious burger together with either seafood or coffee.
The Shacks Dining is the perfect place to experience excellent food and scenery.
Address: 5800 Windhaven Pkwy, The Colony, TX 75056, United States
21. Hawaiian Falls
The city is usually filled with so much fun and excitement during Summertime. You can visit the Hawaiian Falls to enjoy the water or splash on several slides.
You can also check out Kahuna Beach, a perfect destination to chill out while you unwind and watch your children as they climb the ropes or play basketball.
There's also a wave pool at Hawaiian Falls called the Oahu Bay, built for families with little kids. It comes with an arrangement of mild ripples that are perfect for swimming, tubing, board surfing, and also to relax.
The Keiki Kove also features a 40-foot slide with dumping pails, geysers, pulleys, and water containers.
You can stay in cabanas or the Island Bungalow and enjoy the beautiful views of the Kona Kooler Lazy River. You can have unique vacation experiences with your family at the Elite Cabana, spread around the HawaFalls.
Hawaiian Falls is undoubtedly one of the best places to visit in The Colony, TX.
Address: 4400 Paige Rd, The Colony, TX 75056, United States
22. Scheels
Scheels is a 331,000 square feet sporting goods store that opened to the public in 2020.
The Colony Scheels comprises more than 85 specialty shops that offer a wonderful array of sporting products, shoes, clothing, and many more.
If you are a fan of sports, then do well to drop by, as the store has a wide selection of the best kits for basketball, baseball, football, golf, and other sports. These kits are from brands such as Travis Mathew and Wilson.
There are shoes and clothing for both gender and also the kids from your favorite brands like Adidas, crocs. Patagonia, Nike, and others. They also have quality gear for camping, fishing, hunting, hiking, and more.
Besides the specialty stores to find here, there are several other attractions. Scheels offers a great backdrop for photo opportunities.
Guests can also play arcade games and ride on the 65-foot Ferris wheel. You can also check out Ginna's Cafe to have a nice coffee and enjoy a range of dining options.
Address: 4450 Destination Drive, The Colony, TX 75056, United States
23. The Colony Aquatic Park
Among the top things to do in The Colony, TX, is to enjoy water activities at The Colony Aquatic Park. It is a city-owned and operated facility with an outdoor Leisure Lagoon, heated Indoor Pool, Interactive Splash zone, and shaded Wading Pool.
Aside from the large crowd that the park witnesses every summer, swim lessons, swim and triathlon competitions, water walking, deep water jogging, and adult lap swimming are held throughout the year.
The Colony Aquatic Park is an ideal place to hold private parties for children of all ages. Their indoor heated indoor pool is just what you need to host your next party in those cold months.
Address: 5580 N Colony Blvd, The Colony, TX 75056, United States
Also, check out our list of things to do in Abilene, things to do in Bryan, and things to do in Conroe for a fun time in these cities of Texas.
Plan Your Trip to Colony
The Colony is one of the best things to happen to any tourist. It provides its visitors with an immersive experience and many recreational activities.
You can't afford to miss out on the goodies this city offers. Regardless of your preference, you will find something to enjoy in The Colony, TX.