Searcy is the largest city in White County, Arkansas, and the county's seat. Searcy, which spans roughly 38.3 square kilometers, was founded in 1838.
The United States Census Bureau, as of 2021, recorded a population of about 23,098 in Searcy.
Searcy is a bustling city full of opportunities and rich history. This city offers several historic sites and many fun attractions.
The best and fun things to do in Searcy, AR, range from visiting its many spectacular tourist attractions, including the historic Benjamin Clayton Black House and Art Gallery, Camp Wyldewood, Searcy Skate Family Entertainment Center, etc.
Are you planning a trip to the amazing city of Searcy? Here is a list of the top Searcy attractions and activities.
Things to Do in Searcy, AR
6. Harding University
Come along with your loved ones to visit one of the largest privately owned colleges in Arkansas.
Harding University is a private Christian university that was established in 1934.
This is not the regular university where you have to be cautious about bringing the kids due to fear of seeing drunken students hanging from their hostel balcony or running naked around the college campus.
The excellent character of the students emanates from their Christian background, and past tourists have commended how welcoming they all are on campus.
They frequently organize a variety of fascinating activities and free workshops. They have well-kept grounds, lovely treed sections, and tons of paved walks.
You can also drive or walk around the campus to delight in all the lovely buildings there.
Visiting Harding University will be worth your time!
Address: 915 E Market Ave, Searcy, AR 72149, United States.
2. Center on the Square
Center on the Square is a great place to unwind while watching a series of entertaining performances.
Many performances, including musicals, plays, and other acts, are presented at the non-profit performing arts facility. The theatre first featured a dinner show service when it first opened in 1999.
In addition to performances of plays and musicals, the theatre offers space for various activities.
Music concerts, comedy shows, and many other activities are part of these events that are featured in the theatre.
Also, the theatre offers young artists regular opportunities to enroll in and gain performance skills.
So if you are in this city and searching for a place to watch entertaining shows, Centre on the Square is an excellent stop.
Address: 219 W Arch Ave, Searcy, AR 72143, United States.
3. Historic Benjamin Clayton Black House and Art Gallery
Experience art like no other from the best of both worlds at the Historic Benjamin Clayton Black House and Art Gallery. It is undoubtedly one of the best places to visit in Searcy, AR.
The historic Benjamin Clayton Black House serves as both a beautiful home filled with antiques that will transport you back in time and a facility that hosts art exhibitions.
Since its construction in 1874, the ancient building has been a part of history. A century later, it became recognized as a historical monument.
All year round, visual art exhibitions are held in this one-story structure. The facility also comprises a range of artwork and antique furniture.
A trip to this Art Gallery would be a sensible way to spend a few hours of your day for aspiring artists, art enthusiasts, or people who struggle to find the drive and inspiration to produce their own works of art.
On all days other than Sunday and Monday, you are welcome to visit the Historic Benjamin Clayton Black House and Art Gallery.
Address: 300 E Race Ave, Searcy, AR 72143, United States.
4. Camp Wyldewood
Anyone visiting Searcy during the summer can make their trip exciting by enrolling in Camp Wyldewood.
Throughout the year, Camp Wyldewood, which is a local camp and retreat center, offers a variety of fun programs.
You can participate in and experience various outdoor sports and activities by registering for the camp.
Also, you can reserve the camp for a vacation or rent out a space for your special occasions, such as birthday parties, etc.
Take part actively in all the activities that would be made available.
While at Camp Wyldewood, explore all that nature offers.
Address: 155 Riverside Park Rd, Searcy, AR 72143, United States.
5. Searcy Skate Family Entertainment Center
Visit the Searcy Skate Family Entertainment Center and try your luck in rollerblading. This activity is one of the fun things to do in Searcy, AR.
The entertainment center offers a variety of amenities for visitors to enjoy themselves.
The center has a 14,000-square-foot skating surface and an arcade area, among other amenities.
In addition, you will be welcomed by nice and friendly staff in the facility. There is also a section at the Entertainment center where you can grab drinks and snacks to munch on after skating.
The Searcy Skate Family Entertainment Center frequently changes its schedule. So it is advised that you make a reservation or look up the best time to visit online if you want to try rollerblading in the city.
Address: 3579 AR-367, Searcy, AR 72143, United States
6. Spring Park
You can engage in a variety of activities in Searcy all year long. Skating at Spring Park is a typical example of the activities you should try.
You will see ball courts and a skating rink for skating amid the seven landscaped acres that make up Spring Park.
Spring Park also contains the Historic Capped Sulphur Springs, in addition to having a seasonal skating area.
Besides the skating rink, this park offers a wide range of amenities.
Among these amenities is a recreational area where you can have picnics with loved ones and a playground for the kids.
Address: 113 E Pleasure Ave, Searcy, AR 72143, United States.
7. Riverside Park
Visit Riverside Park to learn more about the city's parks. The park offers access to Little Red River, a playground, picnic area, and pavilions. You may wonder, what sets this park apart from others?
The 99-acre park also features a hiking track, which you can explore while at the park.
Riverside Park is a great place to unwind in the embrace of nature, even if it may appear to be just another ordinary park.
Address: 60 Riverside Park Rd, Searcy, AR 72143, United States
8. Natural State Throwers
Go axe throwing at the Natural State Throwers and make lifelong memories with your buddies.
Natural State Throwers is a facility within the Old Hays Building for throwing axes. In this facility, you can pick from a selection of activities and attempt axe throwing.
Whether you are a novice or an expert at axe throwing, they invite all skill levels to the Natural State Throwers.
It is important to check online or arrange a session in advance to find the optimum time to visit this facility, as its schedule can change.
You may even reserve the space for an occasion and throw a wild party with your friends.
Address: 3009 E Race Ave, Searcy, AR 72143, United States
Want to spend more time in Arkansas? check out our list of Restaurants in Cabot
9. Pioneer Village
Pioneer Village is your one-stop destination to travel back in time to the history of Searcy, AR. There is no better location to get a glimpse into Searcy's historical past than Pioneer Village.
Pioneer Village was created to provide visitors with a fascinating look into the life of the courageous and hardy families who traveled and resided in the region more than a century ago.
It is a combination of a museum and a historic homestead. The town is a top destination for history lovers to explore because it has a collection of structures as far back as the 19th century.
You will get to see the varieties of structures in Pioneer Village, such as a barn, smokehouse, and log cabin, to mention a few.
This is a great location to take a self-guided tour any time you visit. It is certainly one of the best places to visit in Searcy, AR.
The staff at this facility are more than happy to provide you with the information you need to fully experience this amazing historical site.
Address: 1200 Higginson St, Searcy, AR 72143, United States.
10. Super Bowl & Arcade
Super Bowl & Arcade is the ideal setting and place to connect more with friends and family over rounds in the bowling game. It is perfect for a date night or family night.
After bowling, you can also play a variety of games in the Arcade section.
The center offers an arcade, bowling, snacks, and space for various events like birthday anniversaries and family reunions.
The facility also has a store with a wide selection of retail goods.
Explore the Super Bowl & Arcade for a good time with friends or family while exploring the interesting places around Searcy.
Address: 825 S Main St, Searcy, AR 72143, United States.
11. Harding University Theater
There are many locations to see an explicit performance in Searcy, thus making it a special city.
The Harding University Theatre is among the best location to see local talent in Searcy.
As the name implies, the Harding University Theater is a theater within Harding University.
So if you are already in the university facility, you can check the Harding University Theatre online website to see if any interesting event is scheduled.
Perhaps you can go straight to the theater when there is an event and spend your evening with family or loved ones catching the entertaining show at the Harding University Theater.
The theater produces a range of performances throughout the year, all guaranteed to be family-friendly.
You can watch various shows put on by staff and students, from musicals to classical theatre.
Address: 915 E. Market Ave. Searcy, AR 72149-5615, United States.
12. Berryhill Park
If there is one feature that stands out in the city of Searcy, that would be the presence of several parks.
Berryhill Park, which spans over 7.2 acres, is another city park you can explore. Exploring this Park is one of the best things to do in Searcy, AR.
There are many amenities at this Park, including a playground, a volleyball field, a tennis court, and pavilions.
It is a beautiful place to bring the kids to run around the field and play in the playground areas and also a pet-friendly environment where you can walk your pets while strolling.
So if you are a seasoned athlete or just want to pass the time playing sports like volleyball, then come along with your pals to this Park. I don't think you would want to go there and be all alone playing tennis or volleyball.
You can reserve the two pavilions in the Park for various special occasions.
Address: 501 Davis Dr., Searcy, AR 72143, United States
13. Hourglass Escape Rooms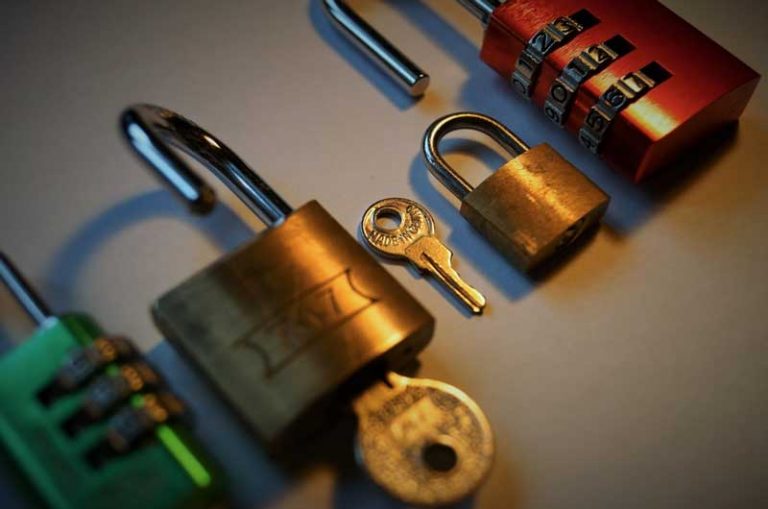 Come along with your friends to the Hourglass Escape Rooms, and enjoy fun, adventure, and suspense at its peak. It is one of the fun things to do in Searcy, AR.
The Hourglass Escape Rooms, established in 2015, features popular and new activities that challenge the brain, induce excitement, and encourage a lot of cordial competition and team-building abilities.
The location has three themed rooms, all having an hour timeframe. Each of the three rooms can accommodate at least two players, and two have several chambers.
The Hourglass Escape Rooms provide a variety of experiences, whether you wish to get away from a vampire or end yourself in Wonderland.
Address: 1308 E Race Ave, Searcy, AR 72143, United States
14. Tailwater Fishing Company
Fishing is one of the top things to do in Searcy, AR. It is a wonderful method to reduce stress and unwind.
The Tailwater Fishing Company is a fishing guide business that offers a variety of fishing experiences for visitors.
So ensure to schedule a trip with Tailwater Fishing Company for an exciting time. The rivers close by, such as the Little Red River, are one spot you will certainly enjoy.
On this site, you can go sailing and fishing on the Little Red River because Searcy is beside it.
If you enjoy fishing, schedule a longer session to get the most out of your trip.
Address: 1304 W Center Ave, Searcy, AR 72143, United States
15. Searcy Certified Farmers Market
Discover the locally produced goods in Searcy by shopping at the Searcy Certified Farmers Market.
You will find a variety of locally produced goods in this market. These products come as baked goods, eggs, fruits, and more.
Similarly, you can visit Searcy Certified Farmers Market to see what the area offers or to buy something fresh.
The Searcy Certified Farmers Market opens on Tuesdays and Saturdays.
On Saturdays from 8 am to 12 pm and Tuesdays from 3 pm to 6 pm, the Courthouse Plaza hosts a farmer's market.
Address: 200 W Race Ave, Searcy, AR 72143, United States
Also check out our list of things to do in Mountain Home, and things to do in Russellville, for a fun vacation in Arkansas.
16. Splash Zone Water Park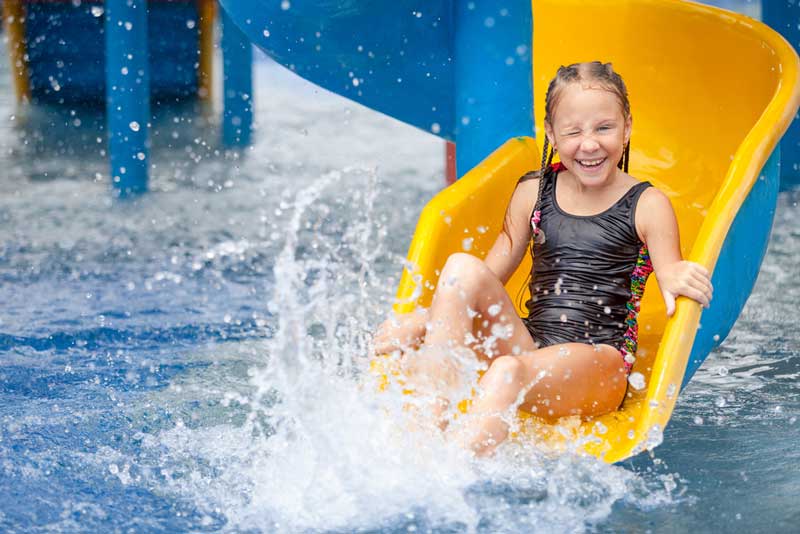 If you're feeling audacious, you can visit several sites in surrounding Arkansas cities.
One of the many sites you may visit nearby for entertaining activities is the Splash Zone Water Park in Jacksonville, about 30 minutes from Searcy.
There are many water features for visitors to enjoy at the water park. Water blasters, several pool sections, and water slides are some amenities you will find at Splash Zone Water Park.
You can also chill out at the facility's Jacuzzi or cafeteria. Have fun any way you choose by splashing around in the Splash Zone Water Park.
Address: 525 Recreation Wy, Searcy, AR 72143, United States
17. Old Hippy Antique Shop
Old Hippy Antique Shop is one of the local retail shops you will find in Searcy, AR.
You can visit the store and purchase items such as vintage home decor and furnishings, which are readily available at The Old Hippy Antique Store.
This store has a ton of vintage furniture, including chairs, mirrors, and other home accessories.
Old Hippy Antique Store might not appear to be much compared to other locations in the city, but it is a great place to stop by to purchase an item or window shop.
Address: 1216 S Benton Ave, Searcy, AR 72143, United States
18. Rialto Theatre
Are you in search of a theater in Searcy where you can spend the evening entertained by delightful movies? The Rialto Theatre is your go-to place.
The builders constructed the Rialto Theatre, a legendary cinema, in the 1920s and refurbished it in 1940. The Rialto Theatre is one of the few structures with an art déco iconic design in White County.
As a renowned theatre, the Rialto Theatre hosts various entertaining plays and movies all year.
Aside from the variety of entertaining shows held at the Rialto Theatre, the lovely structure, with its amazing architectural design, is a great place to take memorable pictures.
Its design is a staple of an art déco. There is much more to the structure than just a pretty outlook.
In order to catch all the interesting shows the theatre offers, it is important you check out their website to know the scheduled time and date for each exciting movie.
Address: 100 W Race Ave, Searcy, AR 72143, United States.
19. Sandy Beach
A day spent cooling down at the beach is the ideal way to escape the heat.
Visit Sandy Beach, which is just a few miles away from Searcy. The Beach stretches for miles along the shores of the lake in Heber Springs, which is only a short drive away.
Sandy Beach is a popular place where you can engage in many fun activities.
Because of its popularity, people flock to this location during the weekends. So I highly recommend you visit during the weekdays to avoid the crowd and to experience the beach fully.
The Beach has a park that features many hiking paths and forested landscapes.
You can also purchase souvenirs of your trip from stores and snacks or food to munch on from the nearby local eateries.
Address: W Front St, Heber Springs, AR 72543, United States
20. Nooma
Nooma is a terrific location to take a break and unwind your muscles after exploring and viewing all the attractions in Searcy.
Disconnect from your routine and the city noise and re-establish mental, physical, and spiritual harmony at this renowned yoga and fitness facility.
At Nooma, your well-being is their priority. Therefore, sign up for a class to experience the warmth and energy that comes with it.
The establishment provides a range of classes to its clients that are appropriate for all skill levels. They will satisfy your requirements regardless of how long you've been practicing yoga or whether you've never even set foot inside a yoga studio.
Don't miss out on this relaxing opportunity to experience yoga with the Nomma studio.
Address: 215 W Market Ave, Searcy, AR 72143, United States
21. Zion Climbing and Event Centre
This site will undoubtedly thrill you if you enjoy rock or mountain climbing or are just seeking an energetic activity to indulge in while in Searcy.
A visit to Zion Climbing and Events Centre should be on your list of what to do in Searcy, AR. Searcy's top indoor rock climbing gym is the gathering place for the locals in the community.
They encouraged climbers of all skill levels to come to this facility, where they can meet their fitness goals and become a member of an actual community.
They take the safety of their visitors extremely seriously and make sure everyone has fun while climbing, beginning slowly or even progressing to the more challenging areas.
A seasoned climber will know that climbing is an entire training program on its own, so the experience will provide a great workout for you.
They are dedicated to offering mentorship, opportunities for leadership development, and a pleasant meeting area besides climbing for guests.
They offer a variety of spaces that you can rent for your special occasions.
Address: 118 N Spruce St, Searcy, AR 72143, United States
22. Guiding Life Fishing Adventures
Do you enjoy sailing and fishing? If so, add a trip with Guiding Life Fishing Adventures to your checklist of what to do in Searcy, AR.
As you set sail on your fishing trip on the Little Red River, get ready to leave all your problems at the boat launch and prepare for a great and adventurous time.
Aside from sailing and fishing, this facility aims to enlighten all its visitors about protecting nature's fish and water and developing a profound connection and regard for God's creation.
At Guiding Life Fishing Adventures, you can schedule a fishing trip that will last for a complete day or half a day.
You will have enough accommodations for a relaxing fishing experience regardless of the session you select.
The fishing service normally accommodates up to two individuals. However, it will charge an additional cost for a third person during either session.
Enjoy your time and create memories while fishing at this amazing site.
Address: 712 Adamson Dr., Searcy, AR 72143, United States.
23. Beau`s Guide Service
While on your trip, you can also stop by Beau's Guide Service, which offers fishing tours.
At Heber Springs, a few miles from Searcy, Beau's Guide Service offers year-round expertly guided fishing trips on the legendary waters of the Little Red River in Arkansas.
Beau's Guide Service is where you can experience the best trout fishing adventure of a lifetime.
You've come to the right place if you want to go fishing with a few other people around and excellent guides.
They will create the perfect Little Red River adventure for you, whether you are a novice or a seasoned in fishing.
If you are a complete novice, then you are in capable hands. The staffs at Beau's Guide Service are skilled and knowledgeable instructors who know the entire river like the back of their hands.
These people are always there to provide fishing advice and help you advance your skills.
Address: 3525 Libby Rd, Heber Springs, AR 72543, United States
Want to check out other places in Arkansas? Here are guides on things to do in Mountain View, things to do in Rogers, and things to do in Little Rock for fun exploration.
Plan Your Trip to Searcy
As the biggest city in White County, Searcy has a variety of sites and attractions that offer various adventures.
In this city, you may go on historical tours and participate in various sports and games.
Besides its history and attractions, the city has various attractions where you may see a show or simply appreciate the arts.
People know the city has many parks. You can visit any of them if you want to relax in nature and spend quality time with your loved ones.
Make your trip as soon as possible now that you have a list of the best things to do in Searcy, AR!