North Hollywood is a neighborhood in Los Angeles, California. It is in the San Fernando Valley.
The neighborhood is home to the El Portal Theatre, NoHo Arts Districts, numerous art galleries, and the Academy of TV Arts and Science.
North Hollywood, also called the NoHo district, is a lively community known for its easygoing lifestyle and vibrant art district. Its art galleries, live theater, and comedy are also distinguishing features.
North Hollywood is a fantastic place to visit if you love films. You can also spend time exploring its many attractions and activities.
Are you planning a trip to North Hollywood? Here are the best and fun things to do in North Hollywood, CA.
Things to Do in North Hollywood, CA
1. Academy of Television Arts & Science
One of the best things to do in North Hollywood, CA, is to tour the
Academy of Television, Arts & Science.
One of the award-giving bodies for the Emmy is the Academy of Television Arts & Science. Many people might be more familiar with the name Television Academy.
However, the full name "Academy of Television Art & Science" indicates how the organization was established to promote the television industry in America.
Some sections of the complex are available for tours, permitting inquisitive guests to see everything that happens behind the scenes.
One of the most well-known attractions is the Hall of Fame Garden. At this attraction, you will discover statues of inductees acknowledged for their pioneering work for the industry and contributions.
You will also see a massive statue of the winged Emmy Award lifting its globe of round hoops to the sky.
Address: North Hollywood, CA, United States
2. The Lonny Chapman Theatre
Watching a performance at Lonny Chapman Theatre is among the fun things to do in North Hollywood, CA.
Although the Lonny Chapman Theatre may not be as large as the El Portal Theater, it still maintains the same charms
The Lonny Chapman Theatre is home to the Group Rep, an Ovation-Nominated theatre company comprised of writers, actors, directors, and technicians.
They founded a 36-seat theater where they organized different shows on what used to be a laundromat.
Many of these shows were under the artistic director of Lonny Chapman, a famous actor who starred in several 1950s plays and performances.
Since its establishment, the company has produced several plays, musicals, and other performances that entertain while analyzing human conditions.
So browse through their calendar and purchase a ticket for one of their shows
Address: 10900 Burbank Blvd, North Hollywood, CA 91601, United States
3. The Great Walls of Los Angeles
Among the fun things to do in North Hollywood, CA, is to marvel at The Great Walls of Los Angeles
The Great Walls of Los Angeles may not have the height or the length of China,' but it still has the unique grandeur that makes it a striking landmark.
This tourist destination runs along the Tujunga Wash, a drainage system that had become a branch of the Los Angeles River.
In 1978, an idea came into the head of the artist Judith Baca to paint the drainage's concrete walls and make a public art piece.
The outcome is a splendid mural spanning 2,754 Feet, one of the longest worldwide.
The paintings aren't just the work of Judith but also the 400+ community, yours, and artists who gathered together to create this stroke of genius.
So prepare to see the paintings illustrating different cultures and groups in the area, including the LGBTQ+ community, indigenous people, ethnic and religious minorities, and much more.
While there, remember to explore the Tujunga Greenbelt. It's a greenway opposite the drainage system, offering grassy spots and tree-lined paths where you can rest and admire the beauty of the murals.
Address: 12900 Oxnard St, North Hollywood, CA 91606, United States
4. El Portal Theatre
The NoHo Arts District houses several performance venues. One of the most prominent ones is the charming three-theater complex El Portal Theatre.
El Portal Theatre first served as a movie house and vaudeville in 1926. But now, it has evolved into an institution in the area. This status has earned it the title of the Jewel in the North Hollywood Crown.
You can watch various shows besides theater plays, including musical performances, dance recitals, and comedy skits.
And because this is Hollywood, the chances of a celebrity appearing in the show are pretty high.
Celebrities that have graced the stage include Kate Mckinnon, Jamie Lee Curtis, Neil Patrick Harris, and James Corden. El Portal Theatre is one of the best places to visit in North Hollywood, CA.
Address: 5269 Lankershim Blvd, North Hollywood, CA 91601, United States
5. Valley Plaza Sport Complex
Although many people may associate Hollywood with celebrities and their flashy lives, the area has a sizeable sporting culture that the average residents enjoy.
One of the most extensive facilities for such activities in North Hollywood is the Valley Plaza Sports Complex.
This destination is a vast property featuring indoor and outdoor activities.
Outside, you will discover well-manicured football fields, baseball and softball diamonds, and lit basketball and tennis courts.
The indoor gyms and activity centers are suitable for camps, special events, and other recreational activities.
Address: 6980 Whitsett Ave #6954, North Hollywood, CA 91605, United States
6. Zombie Joe's Underground
Zombie Joes Underground theatre adopts a more unorthodox approach to their performances.
While many other performance art venues in the NoHo Arts District sparkle with their radiant and vibrant production, Zombie Joe's underground specializes in genre-bending horror shows.
So while their space may not be large, they still draw many audiences.
Whether you like thrillers, supernatural stories, or mysteries or looking to discover a new theater experience, this is the ideal place to go.
They have several full productions yearly, ranging from normal theatre plays to musicals. The company sometimes organizes special events like Silent Film nights where you can enjoy other media.
Book a seat before traveling to North Hollywood for a sure seat.
Address: 4850 Lankershim Blvd, Los Angeles, CA 91601, United States
7. Groundwork Coffee Co.
The enchanting Groundwork Coffee Co perfectly blends into the NoHo Arts District environment with its picturesque interiors and historical settings.
However, the building where it is housed is not your usual old structure. The building was the former Lankershim Train Deport which was used as a busy stop when trains were the most popular means of transportation in the area.
It is among the neighborhood's oldest landmarks and is even included in the list of registered State Historic Sites.
The train depot was established in 1911. It underwent several refurbishments before it was finally shut down in the 1950s. It was re-established in 2017 as Groundwork Coffee Co.
The building maintains all its original architecture and wooden structures, the patio, the Southern Pacific sign, and the paint color.
So dining here is like stepping back in time except for the lack of trains.
Address: 11275 Chandler Blvd, North Hollywood, CA 91601, United States
8. Brew Brothers
Among what to do in North Hollywood, CA, is to drink beer at Brew Brothers, especially if you love beers.
The brew brother has combed the world in search of the best beers and was influenced by the wide variety of craft beers and breweries that produce them.
The Brew Brothers offer one of the best ever-changing selections of beers in North Hollywood.
Their 42 taps include a mixture of strong American ales, Barrel Aged beers, Belgium strong ales, wheat beers, unique one-offs, IPA, and other styles.
They swap their taps often, substituting existing beer with identical styles, so there is always something fresh to sample.
Their menu comprises artisan sandwiches, fresh salads, and many small bite options.
Every food is made with high-quality ingredients that do not contain chemicals, preservatives, and hormones.
Address: 5140 Lankershim Blvd, North Hollywood, CA 91601, United States
9. Joshua LeBar Studios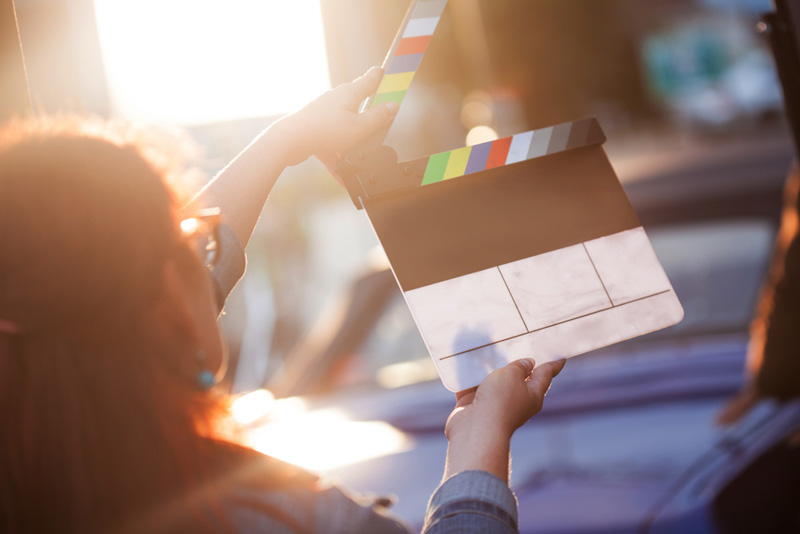 Since 2003, Joshua LeBar has resided in Los Angeles, where he manages an acting class. He has instructed or aided at many distinguished acting academies in Hollywood.
Joshua LeBar's lessons are one of the highest-rated in the city. His classes also welcome young kids and teenagers from 10 to 17 years.
He uses the same technique and structure when teaching his young performers when working with his senior students.
His classes cater to growing performers who want to improve their craft and present themselves in an audition setting with composure and confidence.
The program for young ones also teaches the proper behavior during auditions and sets.
For years, LeBar has worked with numerous young performers, many of whom have become series regulars on Disney Channel and Nickelodeon.
Address: 4554 Cartwright Ave, North Hollywood, CA 91602, United States
10. The Federal NoHo
The Federal NoHo, established by Knitting Factory Entertainment in 2022, is housed in one of the oldest structures in the San Fernando Valley. It is one of the best places to visit in North Hollywood, CA.
The restaurant and event space create gourmet meals served in a calming, casual environment with 20 craft beers on tap, a diverse wine list, and some of the finest scotches and bourbons.
It merges contemporary styling with acknowledging the building's roots as a 1920s bank.
There are two different modern yet traditional bars on its ground floor. Each bar has its charm and style and features period furniture with modern style, resurfaced brick walls, opulent wooden floors, cushioned leather chairs, flat-screen TVs, and intimate booths.
Dealing in private event creation and off-site catering, The Federal constructs a historical legacy in the quickly diversifying North Hollywood neighborhood.
Their special events director and the committed chef will work with you to produce an idyllic event for your special or corporate event, including a wedding, bridal shower, wrap party, trade show, birthday, or anniversary celebration.
Address: 5303 Lankershim Blvd, North Hollywood, CA 91601, United States
11. Kung Fu Moves
Preschool and middle school students can participate in Kung Fu Move's emotional, social, and physical health programs launched by Savannah Schoenecker and Hamid Assian in 2015.
Its program pulls from over 16 years of experience in self-defense, martial arts, and mindfulness training and over 30 years of mixed teaching experience with children and adults.
Its lessons seek to aid children of all ages in acquiring important character traits such as self-confidence, empathy, leadership, self-discipline, and many more through different fun and immersing awareness activities, games, situations, and drills.
Students practice taking an extended breath to relax before talking calmly to teachers, loved ones, and peers.
Kung Fu Moves train kids to protect themselves from oral "bullying" in an approving way. Students practice deflection as a form of physical protection. They quickly learn to look for help from a reliable adult in an emergency.
Besides that, Kung Fu Moves offer Shaolin fitness, street defense, and Kung Fu for mindfulness.
Address: 11231 Otsego St #311, North Hollywood, CA 91601, United States
12. North Hollywood Recreation Center
If you're a sports enthusiast, exploring this Center should be on your checklist of what to do in North Hollywood, CA. North Hollywood Recreation Center has almost the same features as Valley Plaza Sports Complex but the former feature more facilities.
It has more green spaces to place a blanket and unwind under the California sun.
North Hollywood Recreation Center is where most of the residents of North Hollywood hang out for some hours of playtime and physical activity.
This complex has baseball and softball diamonds, soccer fields, an outdoor fitness area, and basketball and volleyball courts.
These are all well-furnished and maintained for every user's comfort and enjoyment.
The seasonal pools are open for afternoon swimming or quick dips in summer. There is also a stunning skate plaza and a playground for children.
Address: 11430 Chandler Blvd, North Hollywood, CA 91601, United States
13. Universal Studios Hollywood
One of the most visited amusement parks in the United state is the famous Universal Studios Hollywood. It is in Universal City, 10 minutes south of North Hollywood.
This theme park and film studio is one of the leading attractions in the area, with as many as 9.5 million guests frequenting the place every year.
The Upper and Lower Lot are the two major sections you can visit.
At the Upper Lot, you will discover exhibits, rides, and many more family-friendly attractions with several of the studio's most popular characters.
It has The Wizarding World of Harry Potter-themed area where you can purchase a wand, try some mugs of Butterbeer, and see the Hogwarts castle.
The Lower Lot contains exciting rides influenced by well-loved franchises such as Indiana Jones and Jurassic World.
You can join a water adventure, ride rollercoasters, and dig up fossils of old animals.
Universal Studios Hollywood offers an exhilarating and unforgettable experience for you and your loved ones
Address: 100 Universal City Plaza, Universal City, CA 91608, United States
14. The Iliad Bookshop
For book lovers, one of the top things to do in North Hollywood, CA, is to buy books at The Iliad Bookshop.
The Iliad Bookshop, influenced by a literary pun, stands in North Hollywood. It is a secondhand bookshop and is among the largest in the Los Angeles area.
It has books on literature and arts, but you will also find books on other subjects.
The Iliad Bookshop has more than 150,000 titles, free parking, knowledgeable staff, a secure bike rack, and a cozy setting with air conditioning.
You will see the bookshop's two friendly cats when you visit.
Address: 5400 Cahuenga Blvd, North Hollywood, CA 91601, United States
Also check out our list of things to do in Inglewood, and things to do in Culver City, for a fun vacation in California.
15. Griffith Observatory
The Magnificent Griffith Observatory is among the most-visited attractions in Hollywood Hills.
Astronomy lovers can drive to the attraction and enjoy the scenery since it is less than 25 minutes from North Hollywood.
This attraction offers the most incredible close-up view of the Hollywood Sign, which you can see from the northeastern section.
Many people visit who visit come to see the cosmos. The telescope at the observatory offers a crystal clear view of nearby stars, planets, and many more celestial bodies.
It is undoubtedly a mind-blowing and surreal experience. The important thing is to come at night when the weather is clear so you can have a perfect experience.
Address: 2800 E Observatory Rd, Los Angeles, CA 90027, United States
16. Castle Antiques & Design
One of the top things to do in North Hollywood, CA, is to go antique shopping at Castle Antiques & Design
Since its founding in 1975, Castle Antique has been serving antique lovers, dealers, and interior designers with excellent services.
It is home to only the finest European antique furniture and American Mid-century Modern designs.
At Castle Antiques & Design, you will find Louis XVI to Mid-Century Modern and many more unique items.
Besides having a fantastic collection, its warehouse in the heart of North Hollywood has a full-service upholstery and renovation business.
Castle Antiques & Design hires professional carpenters and artisans who dedicate many hours to renovate each piece to its previous glory.
Address: 11924 Vose St, North Hollywood, CA 91605, United States
17. Valhalla Memorial Park Cemetery
This landmark, also known as Pierce Brothers Valhalla Memorial Park, is among the most expensive green spaces within the neighborhood. It spans up to 63 acres.
Although this destination is a resting place for dead people, it still draws numerous visitors because of its remarkable features.
The people buried here are also factors in the immense multitude of people that visit because most of the buried people are celebrities, inventors, and aviation pioneers.
When you arrive, you will see the portal of the Folded Wings Shrine to Aviation. It is on the easternmost edge of the property, a striking arch that would fit right in in a fantasy movie or Sci-fi.
The elaborately designed columns, winding filigree, and sculpted décor make the structure pleasant to the eyes.
There's also a space shuttle imitation that ostensibly points to two other fountains deep into the Park.
Address: 10621 Victory Boulevard, North Hollywood, CA 91606, United States
18. Burbank's Martial Art History Museum
Few people may assume that a martial art museum would only be discovered in places where the practices began. Burbank's Martial home is 13 minutes from North Hollywood.
However, there is a high Asian population in the state, hailing from immigrants who carried their culture and traditions into America.
Burbank's Martial Arts History Museum is the climax of these cultures, especially the parts linked to fighting and combat.
When exploring the facility, you will discover artifacts from different countries in Asia, such as Korea, Japan, the Philippines, and China.
Armors, instruments, weapons, and many other items serve are displayed to bring to light the different fighting styles of each culture.
You will even find memorabilia of popular objects used in movies that have martial arts.
These acts as markers of how Americans assimilated, reformulated, and celebrated different forms of fighting.
Address: 2319 W Magnolia Blvd, Burbank, CA 91506, United States
19. NoHo Commons
Another place where art is recognized and honored as a community is the remarkable NoHo Commons.
The expansive complex is a multi-purpose facility decorated with restaurants, residential properties, and shows.
Although residents are prohibited from most buildings, the ground and commercial establishments are open for guests.
The walls of some apartments have been transformed into a mural by Thierry Noir, a French artist.
For three months, he worked to create a section overlooking the street into a contemporary piece of public art.
Wonder at this colorful abstract work that symbolizes human faces in lively primary shades, all set with the radiant white color of the buildings.
Address: 5300 Lankershim Blvd, North Hollywood, CA 91601, United States
20. The Lankershim Art Center
The Lankershim Art Center is along Lankershim Boulevard in the heart of the NoHo Art District.
This expansive historic space is home to Gallery 800, the Road Theatre Company, and other art programs in North Hollywood.
It was constructed in 1939 as a Department of Water and Power building. But it is now a permanent fixture in the NoHo arts community. It continues to be where upcoming artists can be seen.
The massive gallery space and the small theater space, which can accommodate 42 people, can be leased.
The structure is a registered cultural landmark and continues to be a place that inspires many artists all over the area.
Address: 5108 Lankershim Blvd, Los Angeles, CA 91601, United States
21. The Hollywood Sign
No vacation in Los Angeles will be complete without visiting the world-famous Hollywood Sign.
Anybody with a television or access to the internet would be aware of this landmark, so you shouldn't miss the opportunity to get close to it and boast about the experience.
There are many trails to use to reach the sign without any issues. You can also talk with a local guide or look for information online to avoid trespassing on private properties.
The hike can be challenging, especially during summer when the trails are covered in dust and hot temperatures.
So ensure you have enough water and liquids and protection from the elements. Once you reach the peak, spend as much time admiring the symbolic attraction.
Address. Los Angeles, CA 90068, United States
22. The Comedy Chateau
You will find Comedy Chateau at the crossroads of North Hollywood and Toluca Lake.
You can count on this premier destination when planning a fun night in the city. Its antique French bar and patios are ideal for enjoying handcrafted cocktails.
After one or two beverages, you can enjoy a meal from their extensive menu while viewing a comedy act on one of its three stages.
The Yorick Room is splendid and plush, while the St. Felix Room is Comfortable and rustic.
Pay a visit to Comedy Chateau if you want to watch or take improv and stand-up comedy classes.
Address: 4615 Lankershim Blvd, North Hollywood, CA 91602, United States
23. Rodini Park
At Rodini Park, you can pick what you would like on your plate. Select an item from the menu, choose your proteins, fillings, and toppings, and top it off with the sauce you like best.
The options are endless because there are several ways you can blend and match. The most challenging thing about getting a meal here is deciding which mouth-watering item to add to your creation.
You will discover different salads, pitas, soups, desserts, and platters on the menu. The main courses include pork shawarma, Greek Mexican gyro, and slow-roasted chicken.
Every item on the menu is fresh, homemade, and made with healthy and quality ingredients. You can also buy freshly-baked goods at the on-site bakery.
Address: 11049 Magnolia Blvd, North Hollywood, CA 91601, United States
24. The forests of La Tuna Canyon Park
Among the closest hiking areas is the lovely La Tuna Canyon Park. It is in Sun Valley, less than 20 minutes from North Hollywood.
The Park spans 1,100 acres, where you will discover picnic areas, forests, and winding trails that will take you to the ridges and valleys of the area.
One trail leads to sycamore-lined canyons, while another leads to a magnificent waterfall suitable for photo shoots or a cooling swim.
If you are feeling brave, you can hike to the hilly upper reaches of the Verdugo Mountains.
You will get scenic views of the surrounding cities and mountains up there.
Address: 8000 La Tuna Canyon Rd, Sun Valley, CA 91352, United States
25. Warner Bros. Studio
Do you ever wonder what takes place behind the scenes of your favorite television shows?
At Warners Bro. Studio, you will experience what it feels like to work on a production set and look at some fantastic memorabilia.
While touring this worldwide company, you will see the set of some famous and well-loved shows like The Big Bang Theory and Friends.
As you browse through the studio on a trolley, you will discover black lots exhibits dedicated to famous movies, a display of items from a different movie set, a detailed soundstage, and a costume exhibit.
After your tour, you can take a picture on the set of Friends, or the set of The Big Bang Theory, enjoy a caffeinated drink at the Central Park-themed café, or explore a Hollywood-themed gift store
Address: 3400 Warner Blvd, Burbank, CA 91505, United States
Want to check out other places in California? Here are guides on things to do in Guerneville, things to do in Point Reyes Station, and things to do in Calistoga for fun exploration.
Plan Your Trip to North Hollywood
North Hollywood is a thriving community that is always fun to visit regardless of the season.
Locals and tourists can easily brush shoulders with celebrities at a neighborhood grocery store or bar.
A visit to North Hollywood would undoubtedly be a memorable one.